For a long time, Italy was at the top of my travel bucket list. There was no city or province in particular, no specific sights I wanted to see. All I knew it to be was a gorgeous country where I'd happily have my fill of pizza, pasta, and gelato (yup, I was pretty much just after the food).
One day, though, things changed. I read a book, and I just knew: I had to make my way to Florence someday. (For fellow chick lit lovers, this is Jenna Evans Welch's Love and Gelato.) While reading, I was quickly drawn in — not even by any photographs, just well-written descriptions. From warm Nutella-filled cornettos and authentic gelato, to the gorgeous Duomo and night lights at Ponte Vecchio, I knew I had to see and experience it all in real life!
My very first trip to Florence
Less than a year later, it finally happened. My parents planned a family trip to Italy for Christmas break: four nights in Rome, two nights in Florence, four nights in Venice, and five nights in Milan. While I could barely contain my excitement, I was pretty sad we only had one full day allotted for the city I couldn't wait to see. "There's not much to do there," my parents assured me. "One full day is enough."
Though I begged to differ, we made it work. Thankfully, we managed to squeeze a lot of things into a one-day itinerary — an achievement for my family (we prefer slow, relaxed vacations). So fellow first-timers, this one's for you! Our one-day only itinerary around beautiful Firenze.
Also read: Innsbruck Travel Guide: 3-Day Itinerary, Top Things to Do & More!
Florence travel guide for first-timers: Where to go & what to see
Before anything else: Breakfast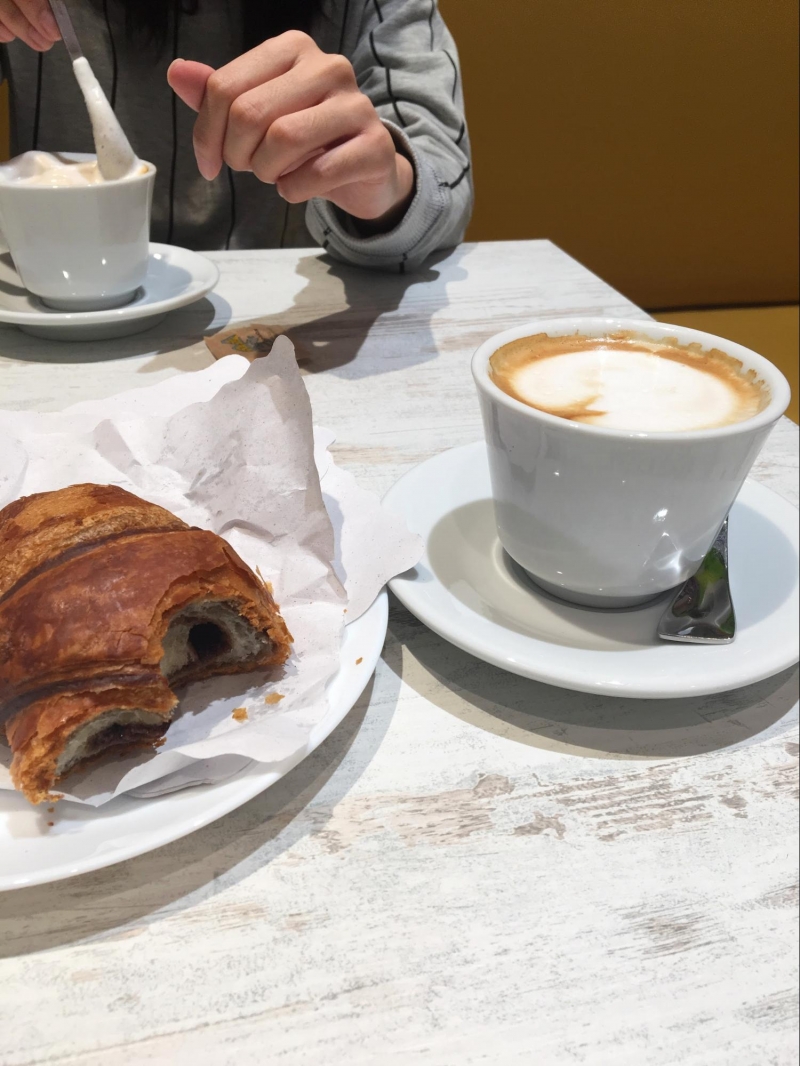 When in Italy, take your coffee as the locals do! You have two options: espresso or cappuccino. I went for what became my everyday breakfast on my trip: a cappuccino and a Nutella-filled pastry called a cornetto (basically the French croissant's sweeter, less flaky cousin). This breakfast pastry is one of the things I read about in my book, and let me tell you — it was even better than I'd imagined. And well worth the calories!
Fueled by caffeine and satisfied stomachs, we began our full day of activity.
1. Galleria dell'Accademia
One of our missions on this trip was to see all three David statues across Florence. Our first stop: the Galleria dell'Accademia, home to Michelangelo's original sculpture of the Biblical hero.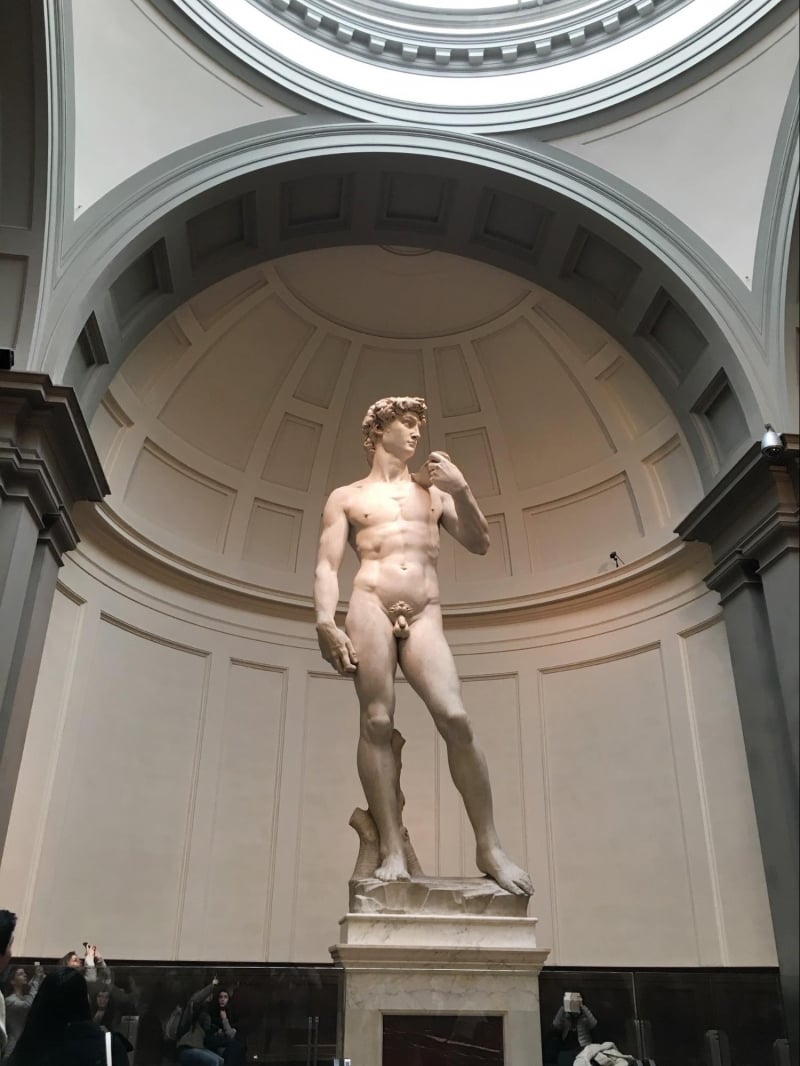 We got pretty lucky — lines weren't long, and we were able to purchase our tickets on the spot! We took a quick self-guided tour around the small gallery, which didn't take more than an hour. David is definitely the star of the gallery, but it also notably houses works of art commissioned and collected by the late Medici family, the powerful political dynasty that ruled Florence throughout the Renaissance era.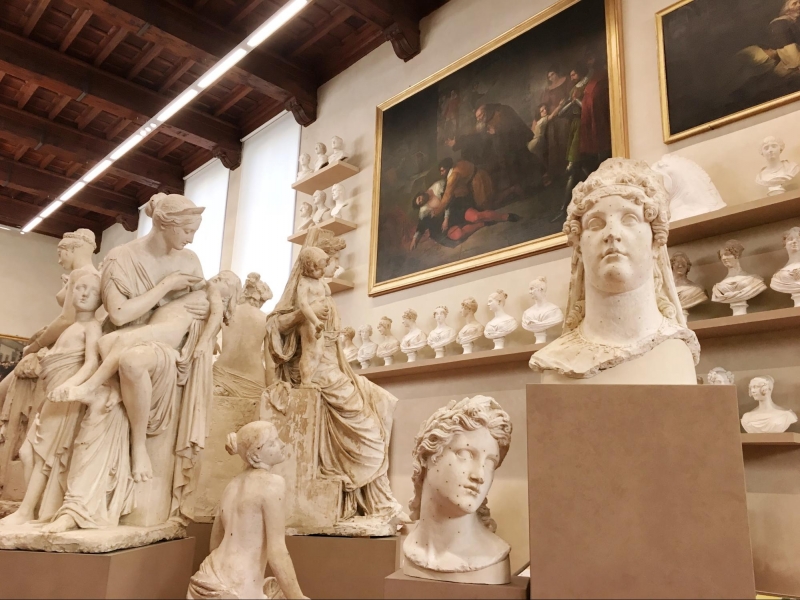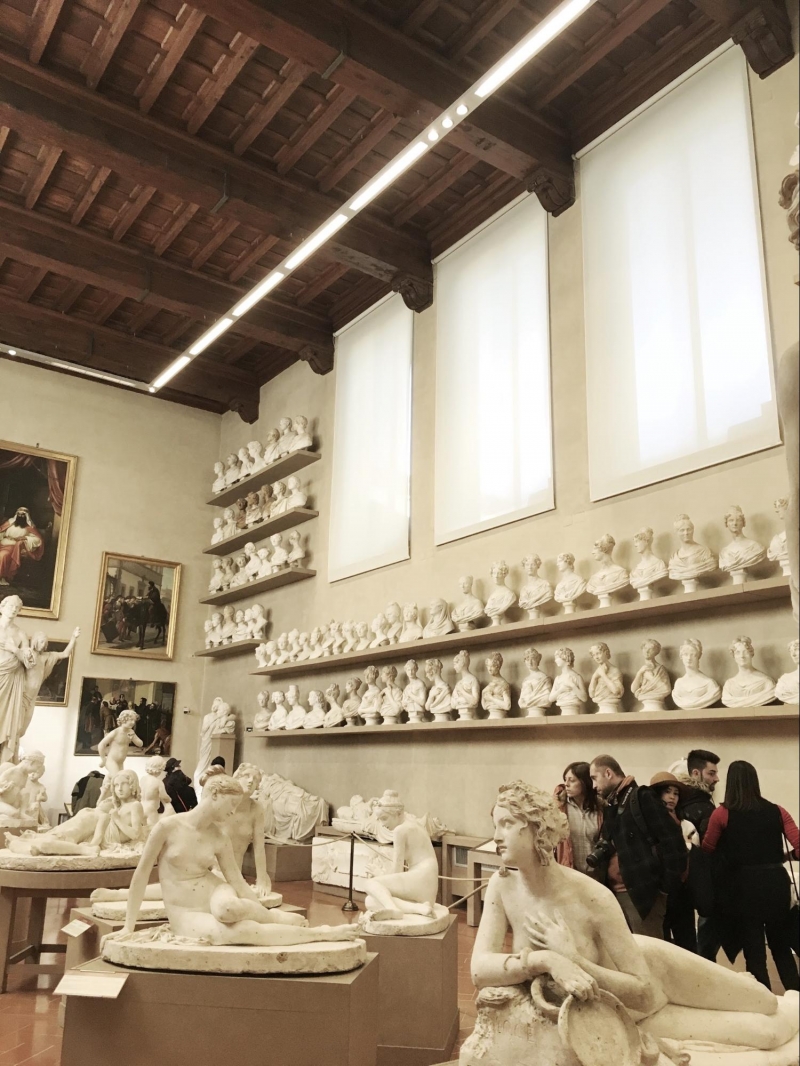 Tip: You can reserve your tickets and plan your visit ahead to avoid waiting in line. Visitors also have the option to book a guided tour. Minors under 18 can enjoy free admission (don't forget to bring valid ID)!
2. Piazza del Duomo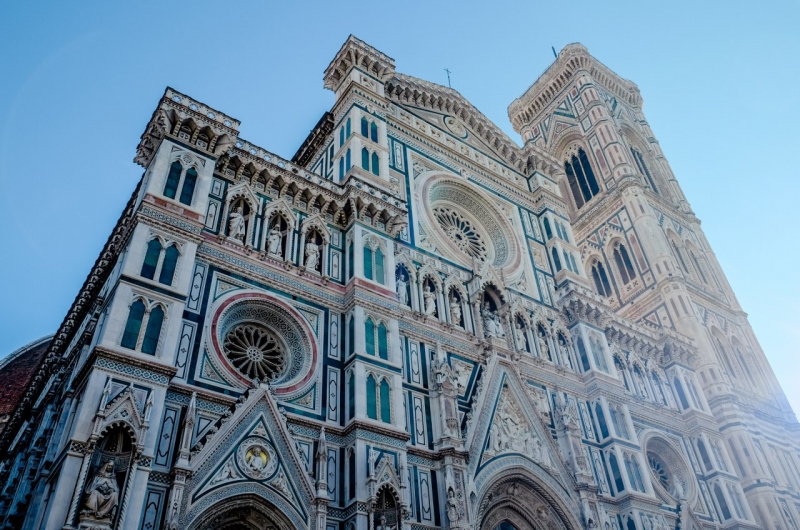 Finally, I got to see the city's landmark and number one on my Florence wish list — the Cattedrale di Santa Maria del Fiore, commonly known as the Duomo. Just a short walk from the Galleria dell'Accademia, the Duomo is located at the centre of the square for which it's named. It's best known for the large brick dome that sits atop it. Funnily, while many might think 'duomo' is the Italian translation for 'dome' (fitting, right?), it actually translates to 'cathedral!'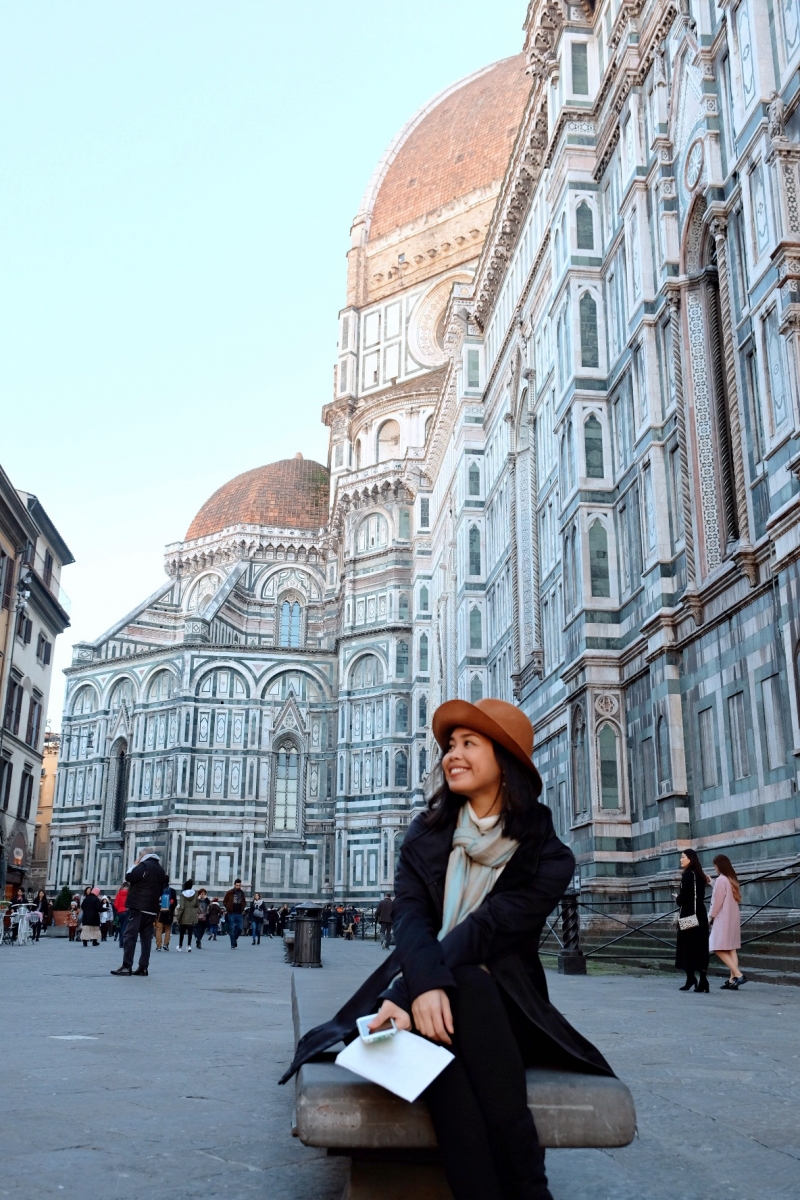 With its big, beautiful dome and its pink, white, and green marble exterior, the Gothic cathedral is without a doubt one of the most beautiful structures I've ever seen! The Duomo is gorgeous from every angle, so you'll definitely want to see it from all 360 degrees. The complex is actually made up of three parts: the cathedral itself, the Baptistery, and Giotto's Campanile (bell tower).
Tip: Entrance to the cathedral itself is free, so expect long lines! You will, however, need tickets and reservations to tour the rest of the complex. Take note: The climb up the Duomo is 463 steps up a narrow passageway, while a climb up the bell tower is 414 steps — no shortcuts! Those with claustrophobia or vertigo may want to take this into consideration.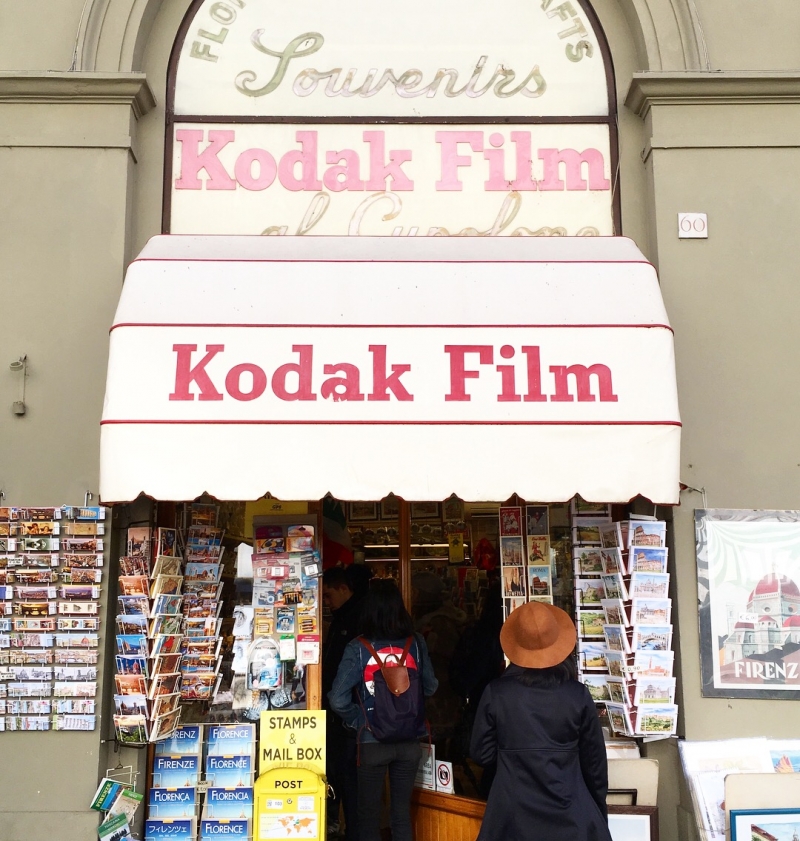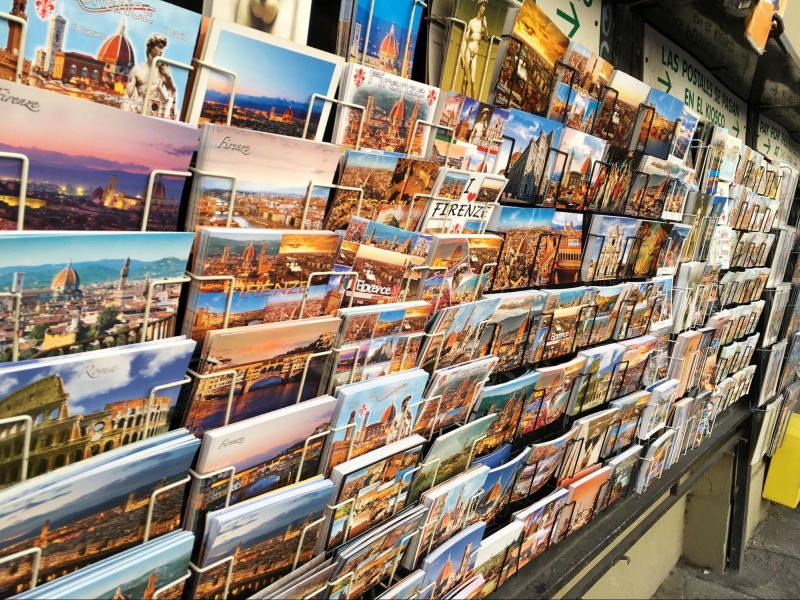 At the city square, you'll also find countless cafes and souvenir shops. My priority was finding the best postcards to mail my closest friends — and myself (it's a great way to commemorate my trips)!
3. Piazza della Signoria
Just a four-minute walk from Pizza del Duomo, this L-shaped complex is home to one of Florence's two David replicas. Interestingly, the Piazza della Signoria was David's original location. It was later moved indoors, to the Galleria dell'Accademia, for safety purposes.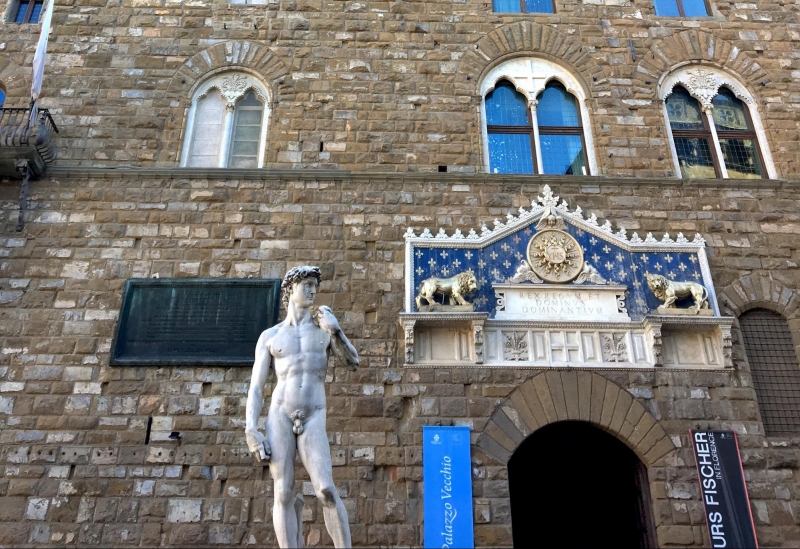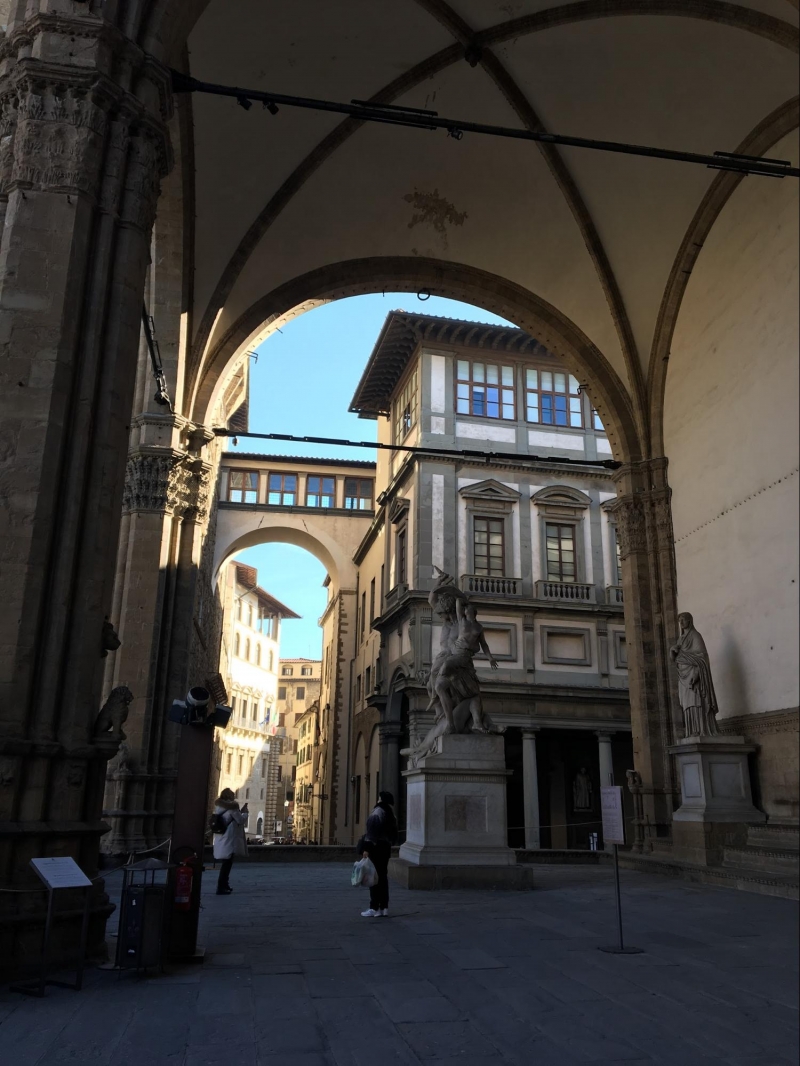 Something to love about Florence: There is so much art for anyone and everyone to enjoy, free of charge. This is definitely something you'll want to take advantage of!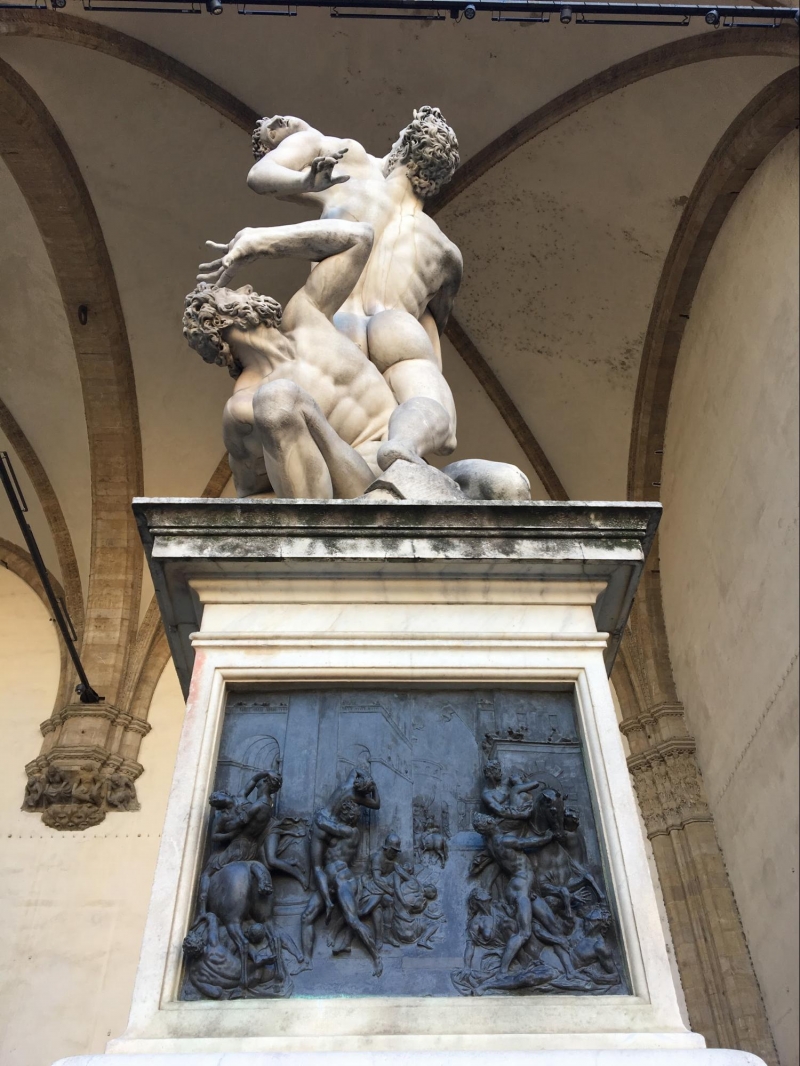 At the corner of the square, you'll find the Loggia della Signoria, an arched open-air gallery. Here, you can admire a collection of sculptures on display for the public. Among them is Giambologna's The Rape of the Sabine Women, a marble masterpiece meant to be admired from multiple viewpoints (it has no front side).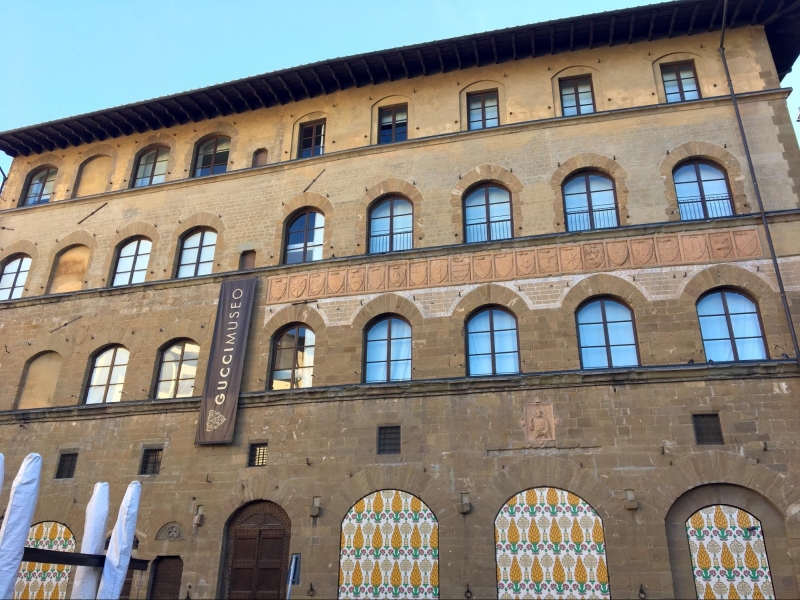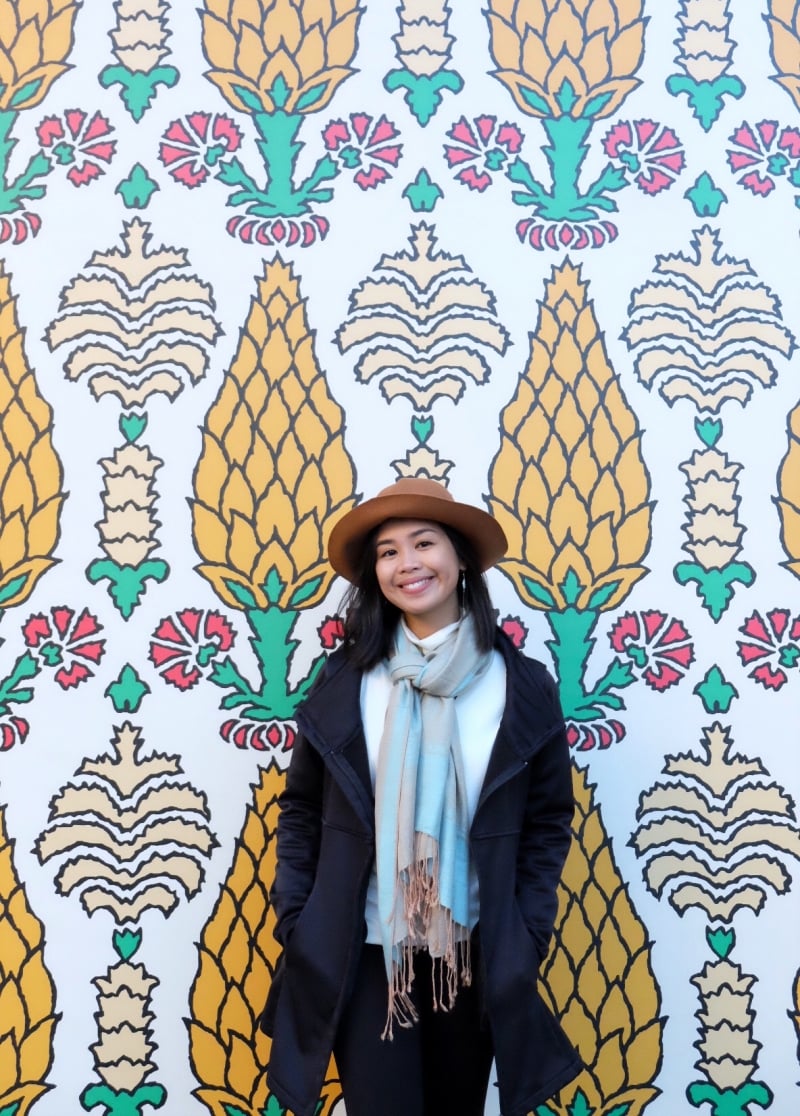 The Piazza della Signoria is also home to the Museo Gucci. While we decided not to enter the museum, we couldn't resist the photo op! How cute (and Instagram-worthy) is this wall?
4. Piazzale degli Uffizi
Admittedly, my family isn't big on museums, so a quick walk through the Uffizi Gallery's outdoor area (just steps away from our previous stop) more than sufficed! Statues of some of the Renaissance's finest line the courtyard: Michelangelo, Da Vinci, Alighieri, Giotti, Botticelli, and Brunelleschi.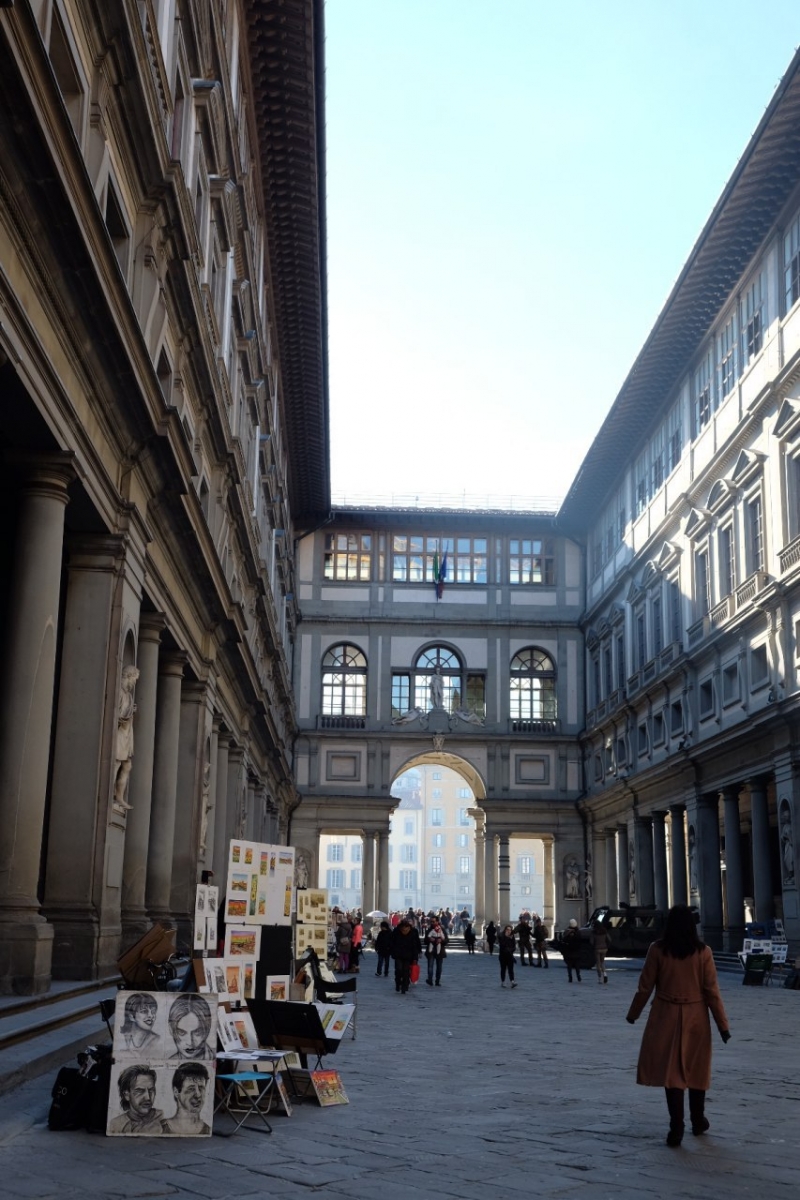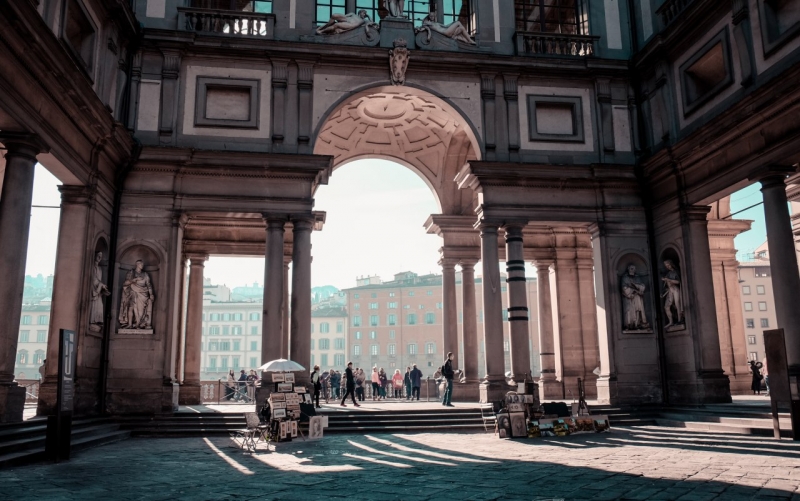 Tip: The Uffizi Gallery is just as beautiful indoors. It's one of the world's most prominent museums, so it's definitely something worth coming back for! For this, you have the option to book your tickets online.
5. Piazzale Michelangelo
A lot of tourists climb up the Duomo for a view of the city, but after doing our research, we chose to forgo it. After all, the Duomo  itself is the star of the show! For a perfect panorama view of Florence, the Piazzale Michelangelo is your best bet. An added bonus: admission is free!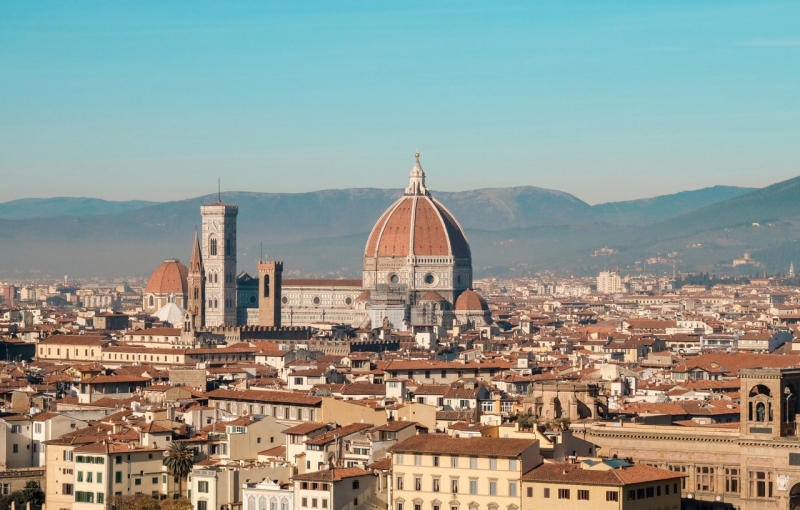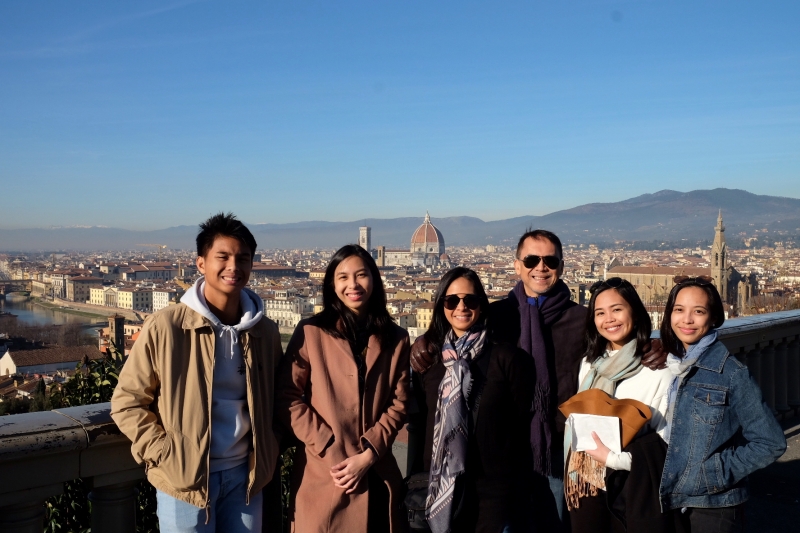 You can opt to walk, take a bus, or drive up to the piazzale. With the help of trusty old Google Maps, we trekked our way up to the square, which is set atop a hill. To say that the view was breathtaking (both figuratively and literally — the walk all the way to the top is no joke) would be an understatement.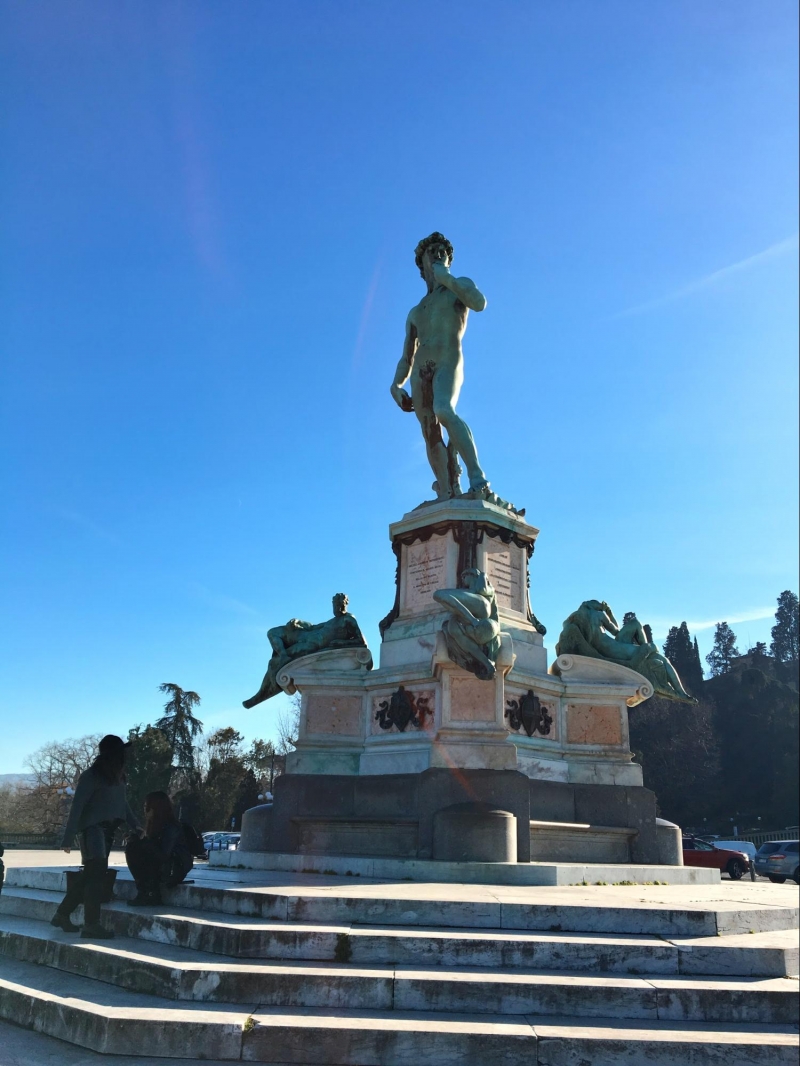 Around the square, you'll also find bronze copies of some of Michelangelo's work — here, we were able to check the third and final David off our list!
Also read: Prague, Czech Republic: A Budget-Friendly Guide for Filipinos
6. Arno River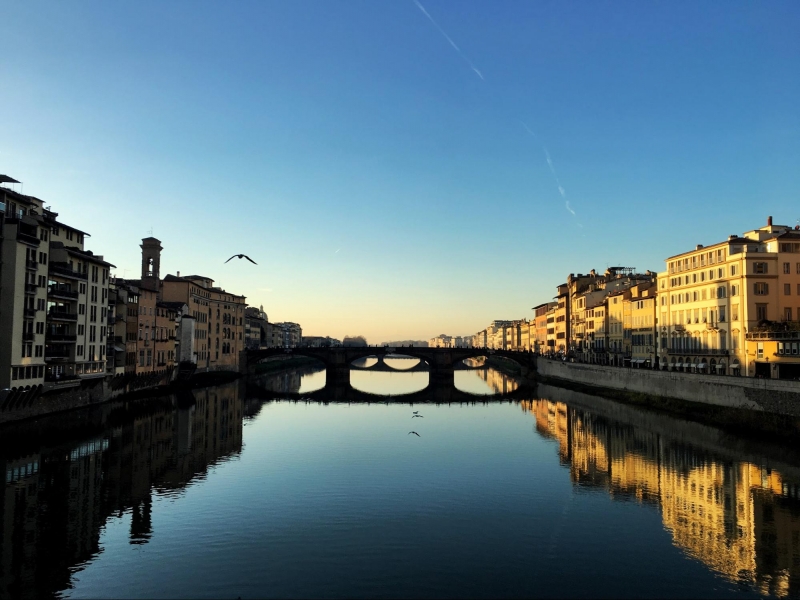 On the way to our next stop, we walked along Florence's famous bridge called Ponte Vecchio (more on this later). From here, we got to admire another bridge, Ponte Santa Trinita, from a distance. These two bridges overlook the Arno River, one of Tuscany's most important rivers. Isn't it such a calming sight? I could stop and admire it all day!
Tip: Some tourists opt to go on Florentine gondola ride along the Arno River. On this short cruise, you can enjoy Florence from a new perspective!
7. Boboli Gardens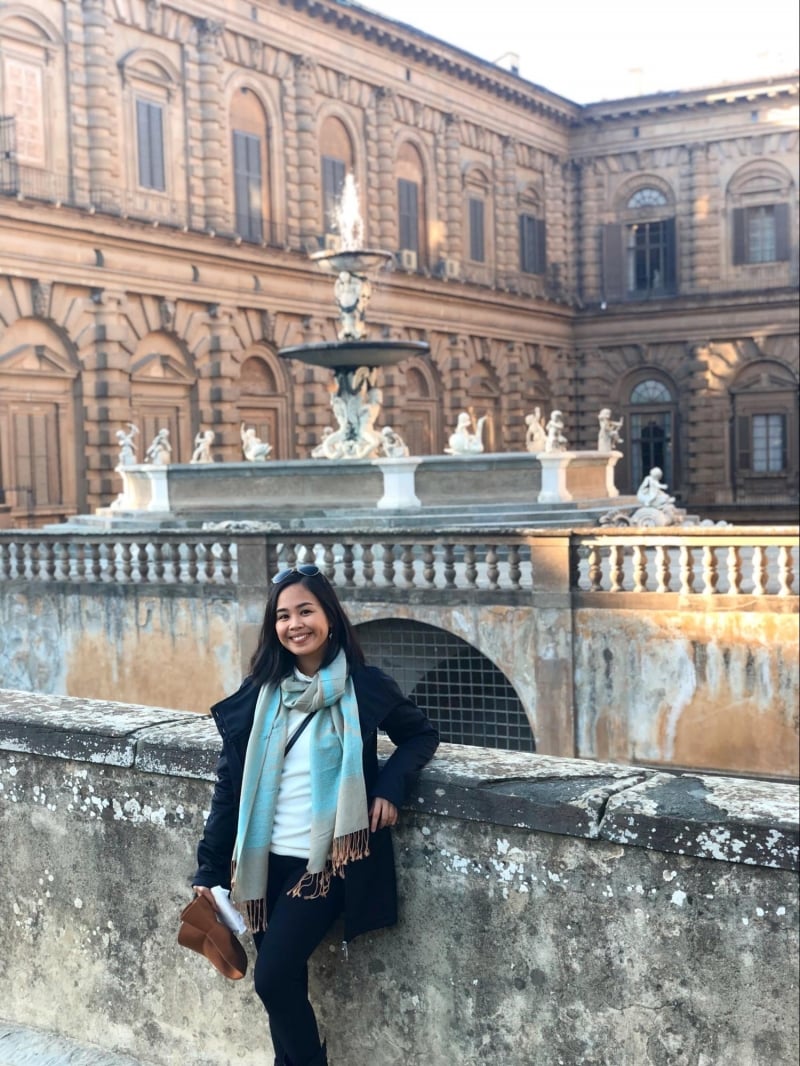 After Ponte Vecchio, it was a 10-minute walk to the Boboli Gardens. This park, attached to the historic Palazzo Pitti, inspired different gardens across Europe — among them the famous gardens of Versailles! The open-air museum is filled with lush greens, Renaissance sculptures, and beautiful views. Prepare to do a lot of walking!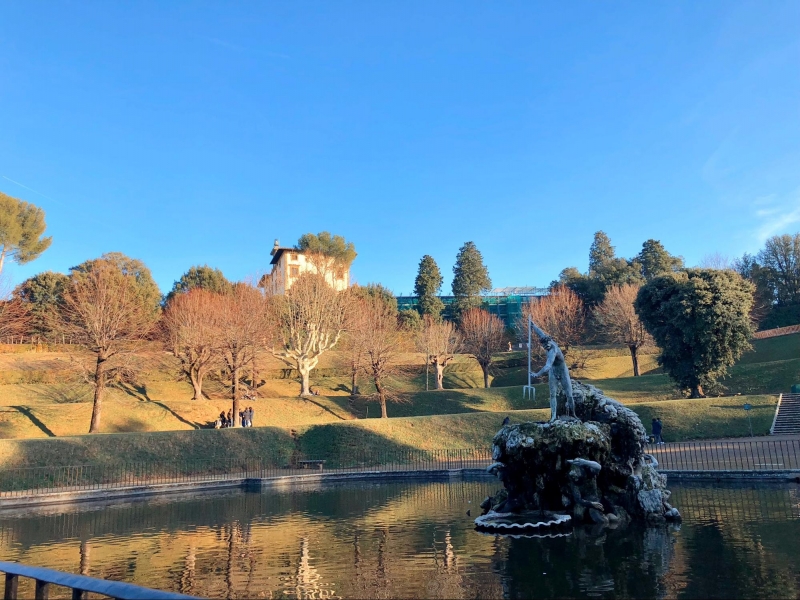 With no map whatsoever, I explored the gardens' many nooks and crannies, not expecting to find anything that would surprise me (I did my research, after all).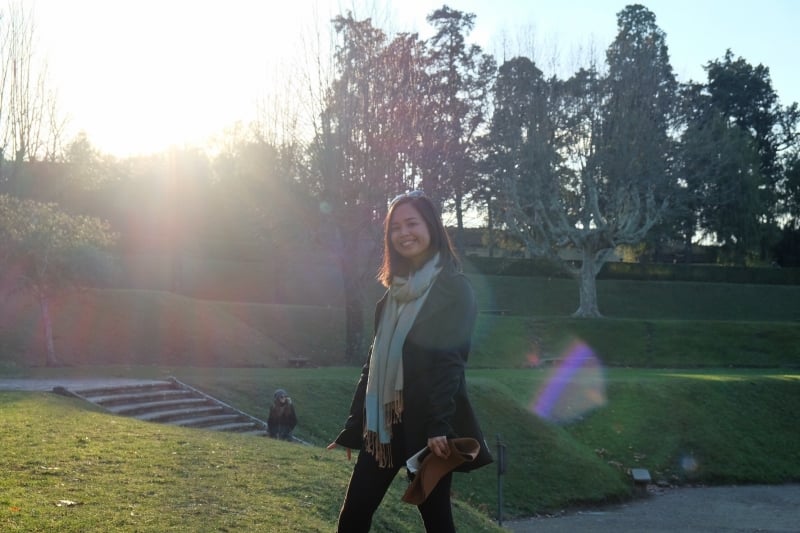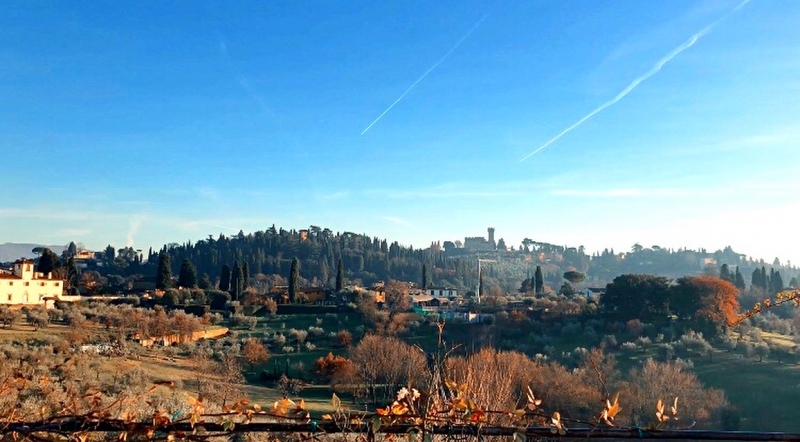 After climbing what seemed like an endless amount of stairs, I ended up at a smaller garden called the Giardino del Cavaliere — and was taken aback by the most beautiful view.
It wasn't anything that I'd read about before, not something I came across on Instagram, or a spot recommended by a friend. It was a perfect, serene landscape that I discovered all by myself. Easily one of my favourite spots in all of Florence.
Tip: You can also opt to tour the Palazzo Pitti, and book your tickets to both the palace and the gardens online.
8. Ponte Vecchio
To end our full-day affair, we just had to make our way back here. Ponte Vecchio literally means 'Old Bridge' — it dates back to medieval times and was the only bridge in Florence that survived World War II. While it used to be lined with butcher shops, it was later reclaimed for goldsmiths and high-end jewellers to set up shop.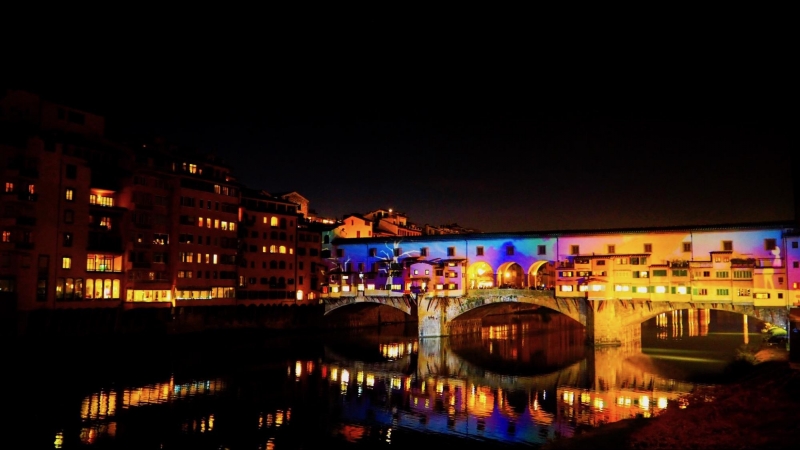 There isn't much to do on the bridge, especially if expensive jewellery doesn't interest you. But thanks to my book, I knew it was a different experience altogether at night! With its bright lights creating a stark contrast against the night sky, Ponte Vecchio in the evening is a whole other sight to behold.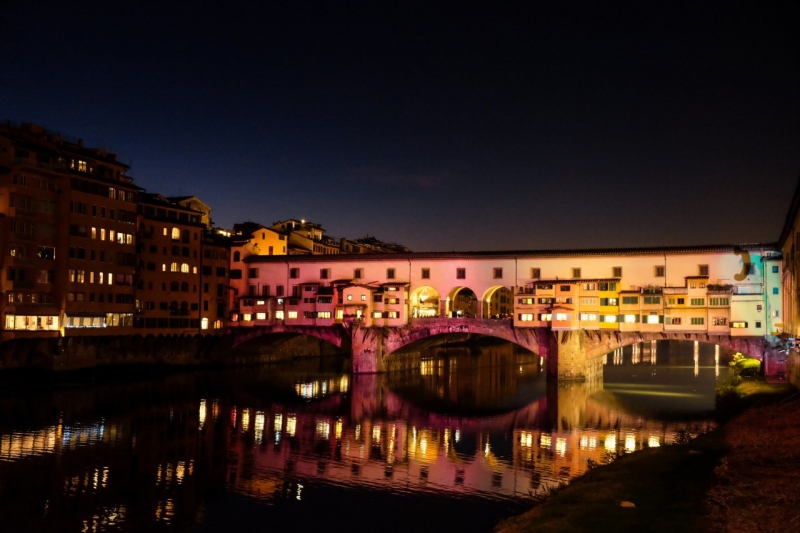 At the time, we didn't know it, but we actually happened to be in the city during the annual Florence Light Festival. We got to enjoy a stunning light show — for free! It really was the perfect way to cap off our Florentine holiday.
Tip: Their annual F-Light Festival runs from mid December to early January, in case you want to catch it!
Also read: Croatia: A Filipino First Timer's Travel Guide
We've all heard about Rome and the Trevi Fountain and the Colosseo; Venice and its romantic gondola rides; Milan, its very own Duomo, and all the shopping you can enjoy. But what about Florence? I honestly never really thought about, or heard about all its beautiful sights, until I happened to read about it. And in writing about my experience, I'm hoping to do Florence justice and inspire you to put it on your travel bucket list, too!