Croatia isn't a very popular choice for Filipino travellers. It's far and not at all talked about as an option when your family or barkada plans a holiday overseas. You usually have to do extra research when you go to a far-flung country like Croatia. On top of that, you have to apply for a visa. It sounds like a chore, doesn't it?
But speak to anyone who has been to Croatia, and they'll share just how pleasantly surprising the country is in terms of beauty, uniqueness, and atmosphere. Every ounce of energy and buck you spend on this country will be worth it. Read on for a basic travel guide for first-timers!
Also read: Croatia Will Officially Be Part of the Schengen Zone Starting January 2023
Croatian visa application
The most common way to get a tourist visa for Croatia is either obtain a Schengen visa or a valid Croatian visa. You can apply for a Schengen visa either at VFS Global or the embassy/consulate here in the Philippines of the country that constitutes your main destination. 
To apply for a valid Croatian visa, you may follow these steps: 
Step 1: Compile all necessary documents
Valid passport (expiry date must exceed requested visa expiry date)

One

photograph

Travel health insurance

Reservation of return travel ticket to the Philippines

Proof of the purpose of stay (certificate of paid package tour, booking of accommodations, day-to-day itinerary)

Documents presenting sufficient funds (pay slip and bank statement about your balance and transactions in the last three months)
Note: This is a summarised version of the Croatia visa requirements. For a more detailed version, go to the VFS Global website or refer to this comprehensive document checklist. 
Step 2: Submit documents at the Visa Application Centre.
The Visa Application Centre is located at VFS Global on the Mezzanine Floor, Ecoplaza Bldg., Don Chino Roces Ave Ext, Makati City.
You may come without an appointment.

Requirement submission: 9am–12pm, Monday–Friday

Passport collection: 2pm–4pm, Monday–Friday
Step 3: Pay for the overall visa fee of ₱8,873 (non-refundable).
Step 4: You may or may not be called for an interview. Make sure to go when they request one.
Step 5: Wait for the results of your application.
Standard processing time is 15 calendar days from the day of receipt.
If your Croatia visa is approved, bring the following when you retrieve your passport from VFS:
Original payment receipt

Valid ID

For minors: birth certificate

For accredited travel agency: authorisation issued on the letterhead of the travel agency, with passport data of tourists and agent's passport data.
Alternatively, you may have your passport returned to you by a courier for an additional fee of  ₱458. This way, you won't have to arrange multiple visits to the Visa Application Centre. 
For more information on applying for a Croatian visa, click here.
Also read: Citizenship by Investment: Travel to More Countries Without Applying for Visa!
Schengen visa application
On 1 Jan 2023, Croatia officially became the 27th country of the Schengen Zone. This means that border and customs checks have been lifted between Croatia and other Schengen member nations. Screening for those travelling by plane will be abolished on 26 March 2023. Then, tourists will be able to freely cross borders and explore more of the best things Europe has to offer.  
To apply for a valid tourist Schengen visa, you may follow these steps: 
Step 1: Compile the necessary documents
Philippine passport (with at least three months validity prior to travel date)

Civil status certificate 

Proof of accommodation (hotel/hostel booking or rent agreement)

Cover letter of tour organiser (if travelling with a tour agency)

Round-trip flight itinerary 

Proof of paid visa fee
Note: This is a summarised version of the requirements. For a more detailed version, visit the Schengen Visa Information website.
Step 2: Submit your tourist Schengen visa application.
Head to the embassy, consulate, or visa centre of your main destination in the Schengen Zone. The recommended time to file a visa application is at least three weeks before your trip. However, the earliest you can file a visa application is six months prior. 
Step 3: Prepare for your visa interview and attend your appointment on time.
Step 4: Pay the overall visa fee of approximately ₱4,590.
Check this complete list of Schengen visa fees. 
Step 5: Wait for the results of your application.
Standard processing time is 15 calendar days from the day of receipt. 
Once you get your approved visa, be sure to understand and carefully read through the labels attached to the visa sticker. Remember to take note of the duration of your stay as well. 
If your visa gets denied, but you think that your application was correct, you can always appeal the visa rejection. For more information on how to write a Schengen visa refusal appeal letter, click here. 
For more information on applying for a tourist Schengen visa, click here.
Also read: Common Reasons for Visa Denials Among Filipinos (Plus: Tips for Visa Approval!)
Flights to Croatia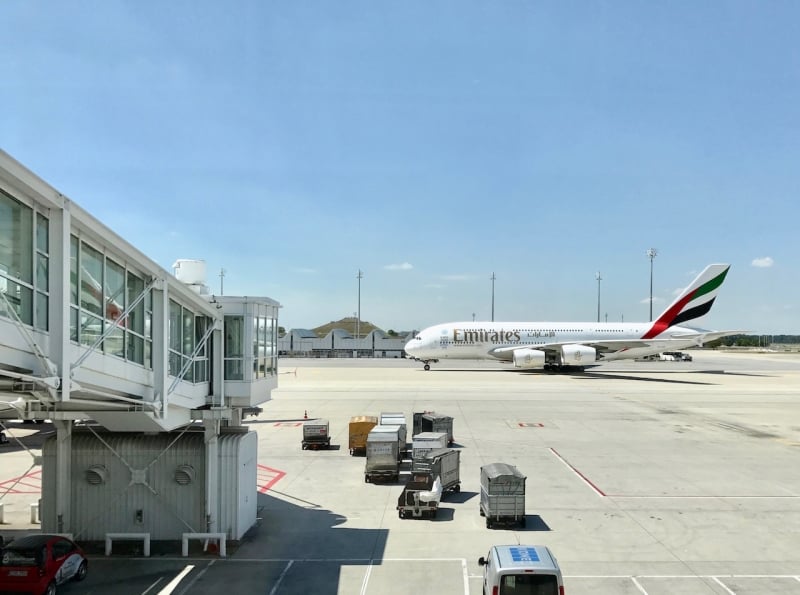 In order for you to witness the Republic of Croatia in all its glory, you first have to brave the long flights and layovers. From Manila to Zagreb (the capital of Croatia), here are standard options that are limited to a maximum of two stopovers:
Emirates Airline (Manila –  Dubai – Zagreb)

Qatar Airways (Manila – Doha – Zagreb)

Turkish Airlines (Manila – Istanbul – Zagreb)

KLM Royal Dutch Airlines (Manila – Taipei – Amsterdam – Zagreb)
There are still other airlines you can choose from coming from Manila, but they will require you to change airlines at one stopover. An example of this is Etihad Airways, which you can board from Manila to Abu Dhabi. From there, you fly to Belgrade, where you have to switch airlines to Air Serbia to finally arrive in Zagreb.
There are various flight itineraries that may be cheaper, quicker, or more practical for your needs. Do your research and pick the best one that suits you or the group you're travelling with.
Where to stay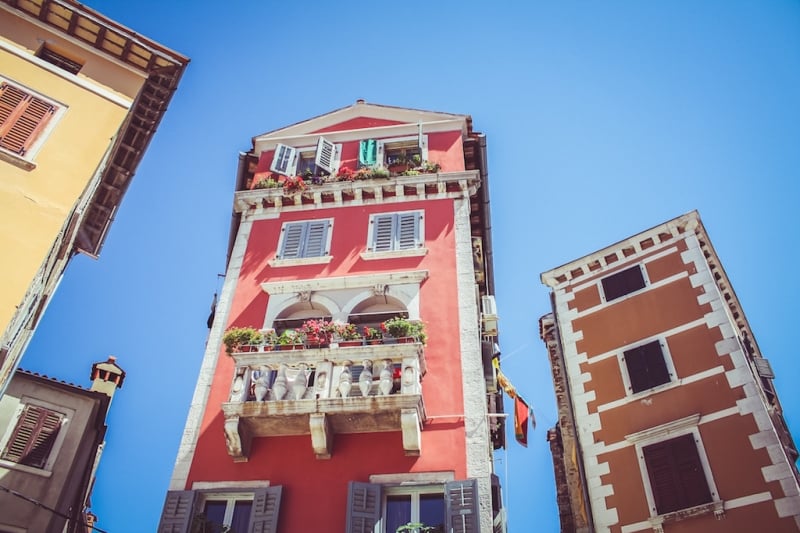 Since the idea is for Filipino first-timers in Croatia to maximise their whole trip (who knows when you'll be back), hopping from city to city and seeing a little bit of everything is the best way to do this. With that being said, I recommend that you book hostels, inns, or Airbnb instead of hotels or resorts. They'll save you a lot of money. Quaint accommodations are more popular in Europe, so you'll have enough options for sure. If you're going to book a package tour that will reserve your accommodation for you, the better.
What to eat
Pag Cheese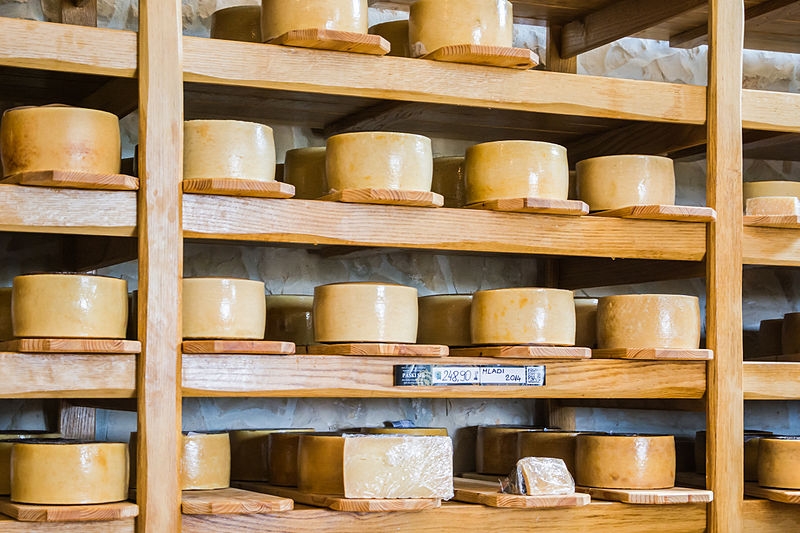 They say that Croatia's best cheese is the Pag Cheese which comes from the island of Pag near Zadar. The island of Pag is also a salt production centre, allowing them to produce more flavourful cheese than any other cheese in Croatia. The winds on the island supposedly spread the island's salt dust into its vegetation, while the sheep on the island, which produce the milk and cheese, eat the salted vegetation. Their sheep make Pag island the only authentic source of Pag Cheese in Croatia.
Crni Rizot
Crni Rizot, or black risotto, is cooked with squid ink that colours the rice black.  This is a famous seafood dish in Croatia, and almost every seafood restaurant has it. Although paella is usually Spain's speciality, give Croatia's Crni Rizot a try. After all, many of its cities are located beside the Adriatic Sea. Think of all the fresh seafood you get to savour in that black risotto!
Hobotnica Ispod Peke
If you've tried Japan's takoyaki, then you might as well try Croatia's Hobotnica Ispod Peke. It's also made of seafood, usually octopus, that's cooked with meat and veggies. They also mix potatoes, a bit of honey, and Mediterranean herbs into the pot just to bring out that unique and exotic flavour.
Soparnik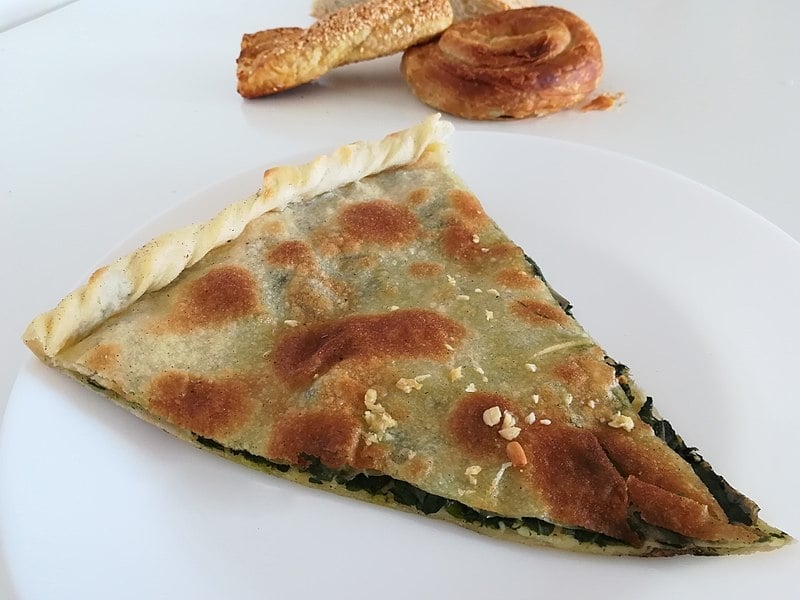 Declared Croatia's intangible cultural heritage by the Croatian Ministry of Culture, Soparnik should be on every traveller's food bucket list. It's a simple recipe and yet loved by so many locals. Soparnik is made up of dough that sandwiches chard, onions, and parsley. Think of it as a lighter or healthier version of an Italian pizza. It's served as a whole pie and then served in slices. The best thing about this for Filipinos? You can easily make the slices your baon and put them in a Tupperware for when you tour the city.
Arancini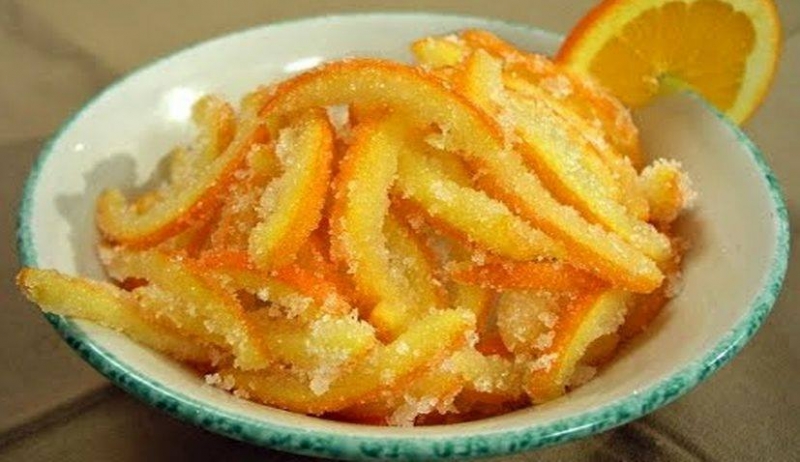 Speaking of baon, Croatia's Arancini can also serve as packed snacks —- or better yet, a souvenir to bring home to your family. Arancini are basically candied orange peel and are considered to be traditional sweets in Croatia. The process of making them is pretty simple. Collect clean orange peels, soak them in water for six days, take them out, then put them in boiling water, add sugar, then take them out again and roll them in crystal sugar. Leave them to dry for several days. Voila! You have yourself some tasty Arancini.
Also read: 10 Must-Try Local Dishes In Europe
Places to visit
Zagreb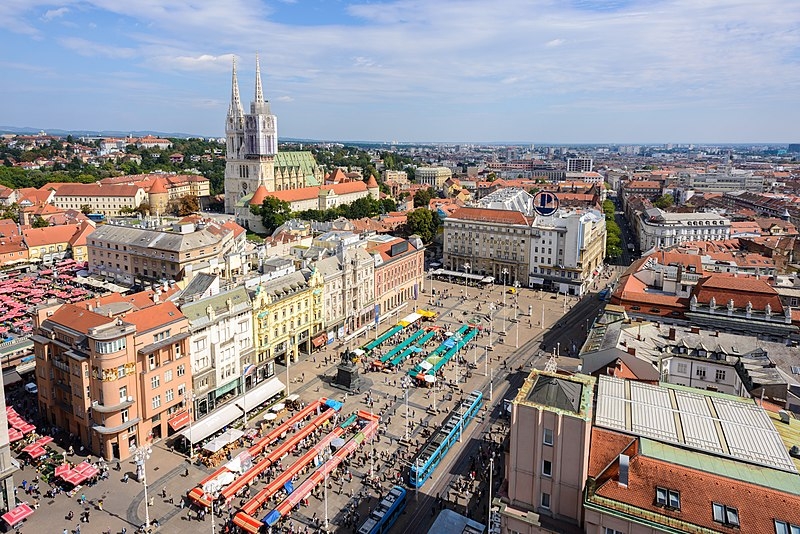 Once you land in Zagreb, you're already at the heart of Croatia. As its capital, Zagreb is Croatia's largest city, with 30 attractive parks, spacious pedestrian zones, and numerous cafes you can relax in to enjoy the peaceful atmosphere. Zagreb is also considered a safe city that has managed to stay romantic thanks to its mix of modern and historical attractions.
The architecture of the churches and towers in their Upper Town, in particular, will take you back to medieval times as you walk on cobblestone streets. On the other hand, walking in their Lower Town will show you a mix of neo-baroque and art deco buildings. Truly a city meant to be experienced on foot!
Dubrovnik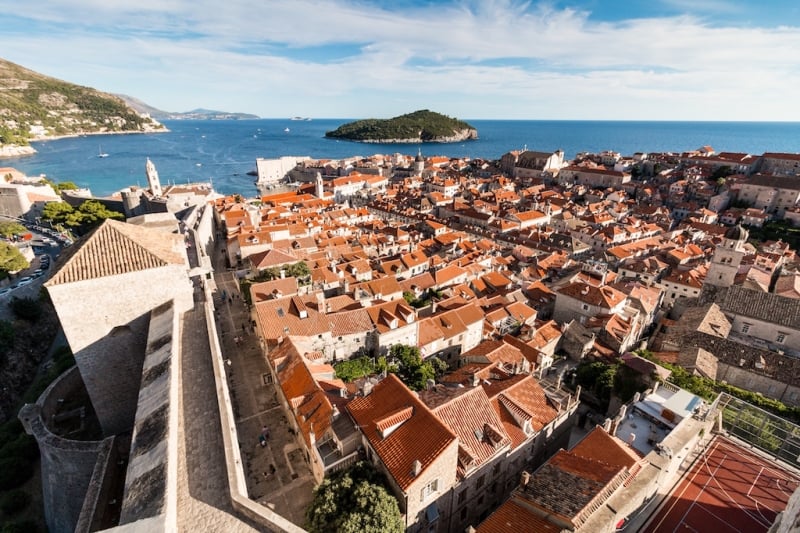 While the Philippines was called The Pearl of the Orient by our national hero, Europe considers Dubrovnik the Pearl of the Adriatic. Not only is Dubrovnik the "King's Landing" we know from Game of Thrones, but you could say that it has VIP access and a view of the Adriatic Sea, as it's a port city.
Dubrovnik was established in the seventh century. It's amazing how they manage to maintain the gothic, Baroque, and Renaissance architecture of the city to this day. You can see this in the cleanliness of the cobblestone street, defensive walls, and palaces. Walking around Dubrovnik's Old Town, which is one of the cultural UNESCO World Heritage Sites, and getting a panoramic view of the orange roofs against the blue sky are a must!
Split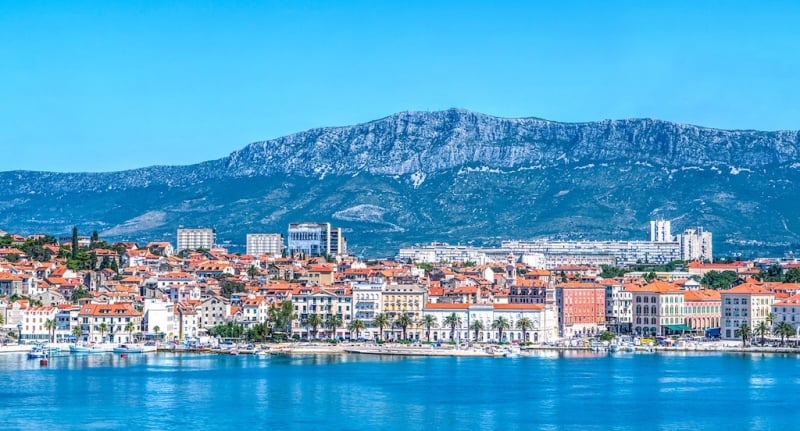 Like Dubrovnik, Split is a port city and the second-largest city in Croatia. Split was established by the Romans in the fourth century. And, of course, Emperor Diocletian took advantage of this and built a retirement palace in the city. The Diocletian Palace remains to be the main tourist attraction in Split.
But instead of picturing a typical castle, imagine a walled town that has preserved Roman ruins and medieval churches, with a mix of modern shops, bars, and branded boutiques. All of which you'll find in the Diocletian Palace! Although it's preserved, it's still a perfect avenue for the modern-day tourist. You can also chill out and people-watch in Riva, their harbourside promenade, or sunbathe and swim at Split's beaches.
Hvar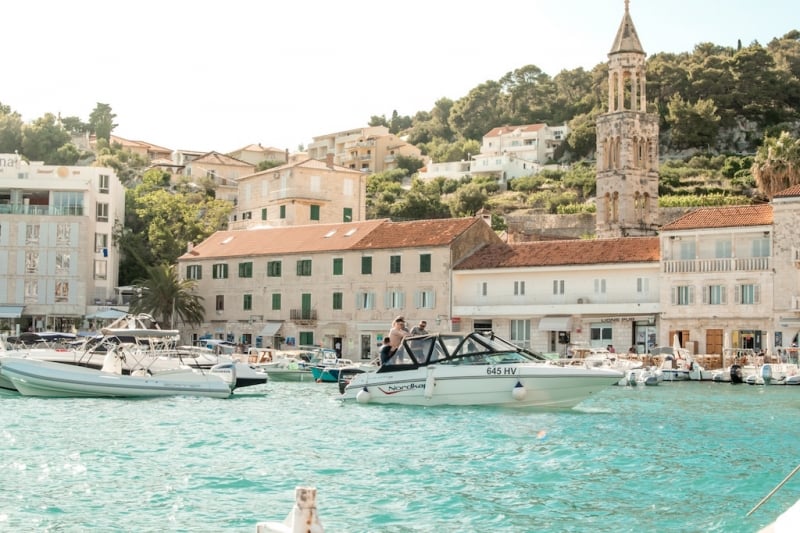 If you want to experience one of Croatia's biggest and most beautiful towns that can take you back to the days of yore, visit Hvar Town in Hvar. This town features 13th-century walls, old fortresses, gothic palaces, and the 17th-century Arsenal. While it's famous for its preserved establishments, the town is also known for its vineyards and lavender fields. Croatia is known to be one of the largest producers of lavender, so if I were you, I would invest in buying lavender oil, soap, and other lavender products in Hvar.
This city also has boats and yachts you can rent to visit neighbouring islands if you want to hit the beach and go for a swim in more secluded areas. Young travellers at heart will enjoy the night scene as Hvar transforms into a party place in the evening.
Zadar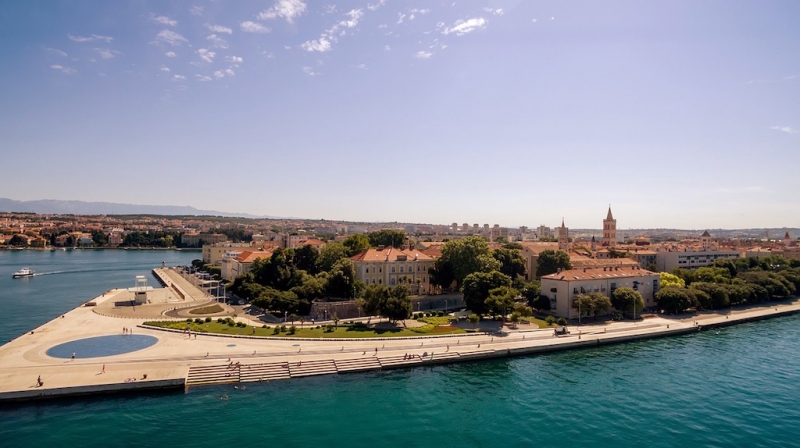 Zadar is one of the quieter cities in Croatia. It may not be as crowded as Dubrovnik or Hvar, but it has its share of natural beauty and rich history. This is the perfect place to have peaceful and undisturbed walks on the street and be one with nature. Zadar has three national parks: Paklenica, Plitvice Lakes, and Krka. These three are found between the Adriatic Sea and the Velebit Mountains, where you can hike, rock climb, and swim in the waterfalls. From Zadar, you can also sail your way to one of Croatia's best beaches, Saharun. Saharun has white sand and turquoise water. It'll remind you a little bit of home!
Getting around
The best way of getting around Croatia is by renting a car. You'll find the roads are well-built and in great condition. It will only take an average of three hours to get from one city to another, plus you'll be rewarded with great landscapes and scenery. One reliable Croatian car rental company you can refer to is Sixt.
On the other hand, a more practical way to get from city to city is by using the bus. It's affordable enough and not as expensive as rental cars. The bus stations in Croatia can be found at the centre of the town or within walking distance of the centre. Arriva is a user-friendly website for booking Croatia bus tickets online.
When to visit
To maximise your trip to Croatia, I would recommend visiting it in the summertime from July to August, their high season. Although this may be the most expensive time in Croatia, it's when you can tour around without getting cold, and when you can enjoy Croatia's beaches to the fullest. If you're travelling on a tight budget, the best time to visit is June or September, their shoulder season, when prices drop down.
For a one-week holiday in their high season, accommodations in apartment rentals can go as high as €490. Whereas in their shoulder season, apartment rentals can only cost up to €350. When it comes to food expenses, you can still limit your budget to €5–8 per meal. This can already include an appetiser, main course, and a side meal. Your overall budget will still depend on your preferences and interests. Make sure to plan ahead!
Also read: I Travelled 2 Days In Croatia & Here's What I Love About It
There's no doubt that Croatia is one of the best European countries to invest in for a vacation. It's rich in history, culture, and natural wonders that are so different and far from our own. Even after your trip, you'll be reminiscing about the cultural enrichment, and eye-opening experience of the places that you didn't think were worth exploring in the first place. So how about it? Maybe it's time to download a Croatia visa application form.