Contributed by Shelly Vijaera Travel
As a female backpacker and first-time traveller in Europe, I was both excited and anxious about my five days in Paris. I knew beforehand that it was a big city that can be very overwhelming. Also, as a top destination in the world, Paris tends to be expensive.
Despite this, I took the challenge of staying there on a budget. I believe that with smart trip planning, anyone can enjoy the beauty and elegance of Paris. Here are some useful tips and money-saving hacks to hopefully help anyone planning to go to Paris soon.
Treat the metro as your friend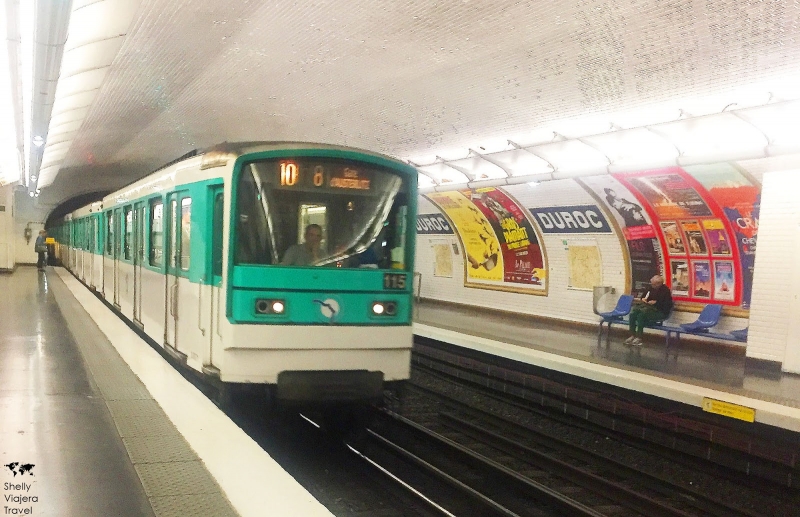 The Paris Metro is one of the biggest metro lines in the world with a total of 16 lines and 300 stations. I applaud the accessibility and tourist-friendliness of the metros in Paris. Most tourist spots have at least two to three nearby stations. Even if you get an accommodation far from tourist spots, you can easily get to the centre in minutes. Just make sure to carry a map with you.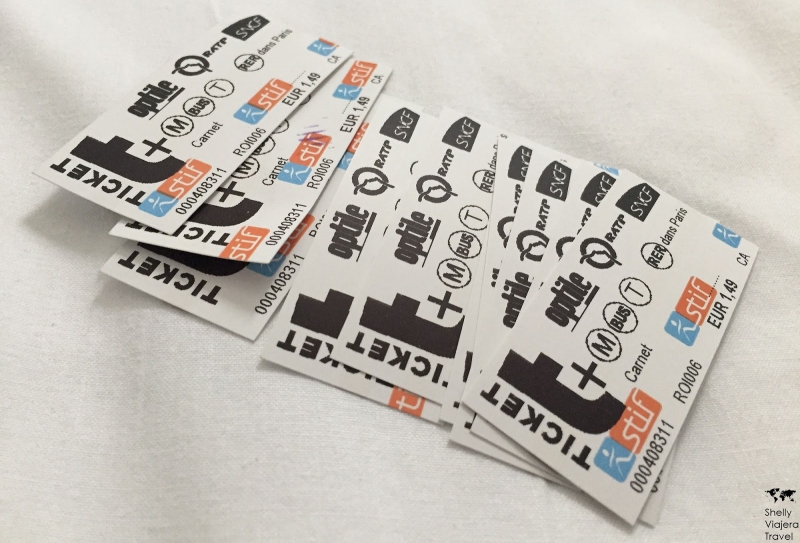 A single journey ticket, called the Ticket t+ costs €1.90, regardless of the number of transfers and stations you travel to in Paris within 1.5 hours. If you're staying in Paris for a few days and will take the metro more than once, a good tip is to avail of the carnet (pronounced as "kar-nay"). This is a type of purchase where you buy 10 tickets in one transaction. It saves you money since the carnet only costs €14.90 for 10 tickets, giving a 22% discount (priced at €1.49 each) per ticket. The ticket has no expiry date but should only be used once. Also, remember to keep the ticket while in the metro for random checks (which happened to me twice) by Paris Metro officials.
The tickets are sold at self-service ticketing machines but note that only coins are accepted. Since it was my first time in Europe, I only had banknotes and no coins upon arrival. I went to the ticketing office at the airport's train station. There, my banknotes were accepted in exchange for change. The ticketing officers also speak English.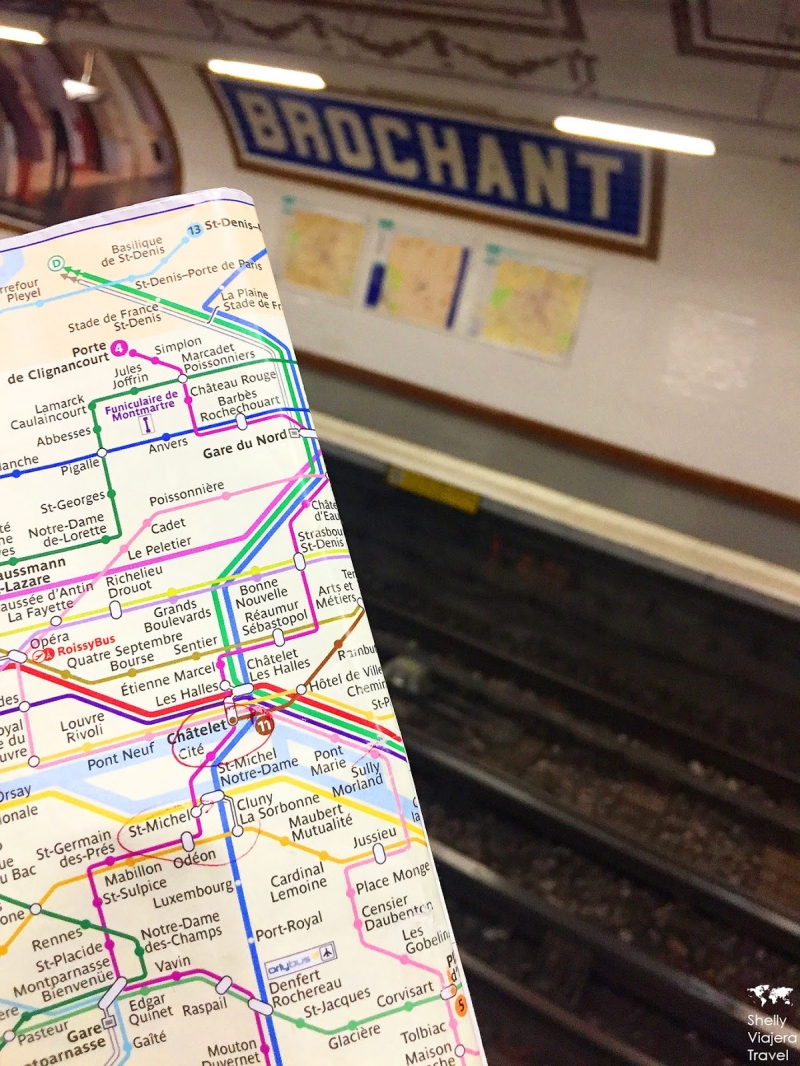 To find a metro, simply look for the "M" sign which is represented by line numbers 1-14 and two secondary "bis" lines, the 3b and 7b. Aside from "M" lines, however,  some stations are labelled "RER" which should not be confused with Paris Metro lines. The RER (Réseau Express Régional) is another type of railway in Paris that consists of five lines (labelled in letters A-E instead of numbers) that start in Paris and extends up to its suburbs.
In particular, RER provides trips from the airport to Paris and vice versa. Note that the two airports, Charles de Gaulle and Orly, are outside of Paris, but the RER railway is conveniently connected to the Paris Metro. The one-way fares are as follows:
CDG to Paris: €10.30
Orly to Paris: €12.05
Another common RER station is the Marne-la-Vallée/Chessy station, which is the nearest station to Disneyland Paris. The one-way fare is €7.60.
Paris Metro and RER operate from 5.30am to 12.40am, Sunday-Thursday, and extends up to 1.40am on Fridays, Saturdays and on holidays.
Treat walking as your best friend
The metro may be your friend in Paris, but walking will be your best friend there. Paris is a very beautiful city to walk around, especially that it's surrounded by the Seine River. Walking works both as a hack to save cash and a healthy way to explore the city too. Just make sure to wear comfortable shoes!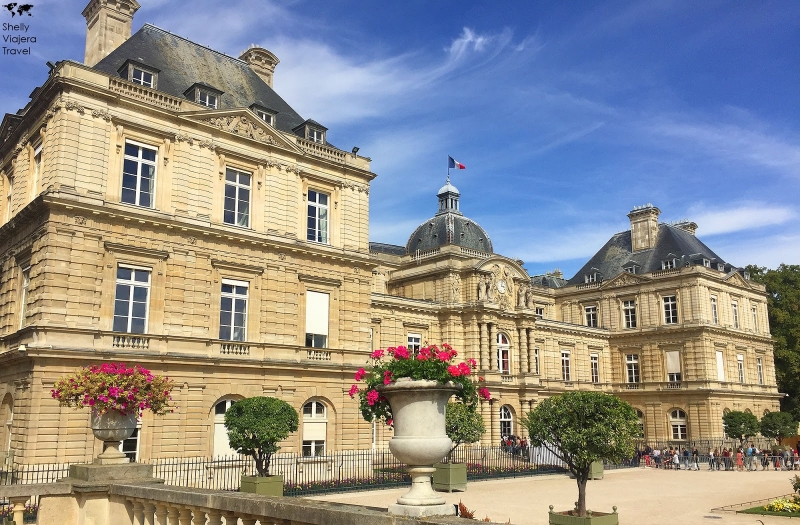 Luckily, autumn had just kicked off when I travelled to Paris in September (which they say is the perfect time to go). So the weather, at 15°C to 20°C, was all sunny but slightly cool. I was able to walk for kilometres without getting exhausted.
Making a daily itinerary by area is what I advise when walking in Paris on foot. Here are tourist spots that are close to each other:
Set 1: Champs-Élysées, Arc de Triomphe, Trocadero Gardens, Eiffel Tower, Champ de Mars (picnic area with Eiffel Tower view)
Set 2: Hôtel de Ville, Notre Dame Cathedral, Sainte-Chapelle, Pantheon Paris, Luxembourg Gardens
Set 3: Royal Palace, Louvre Museum, Orsay Museum (Musée d'Orsay), Tuiletries Garden, Orangerie Museum (Musée de l'Orangerie)
Set 4: Place de la Concorde, Petit Palais, Grand Palais, Pont Alexandre III, Esplanade des Invalides, Les Invalides (includes Army Museum)
Set 5: Louise Michel Square, Sacre Coeur Basilica, Place du Tertre, Moulin Rouge
Get accommodation outside the centre
I say this straightforward: Accommodation is really expensive in Paris. Of all the cities I've travelled to, my accommodation in Paris was the most expensive despite booking in advance and staying outside the centre.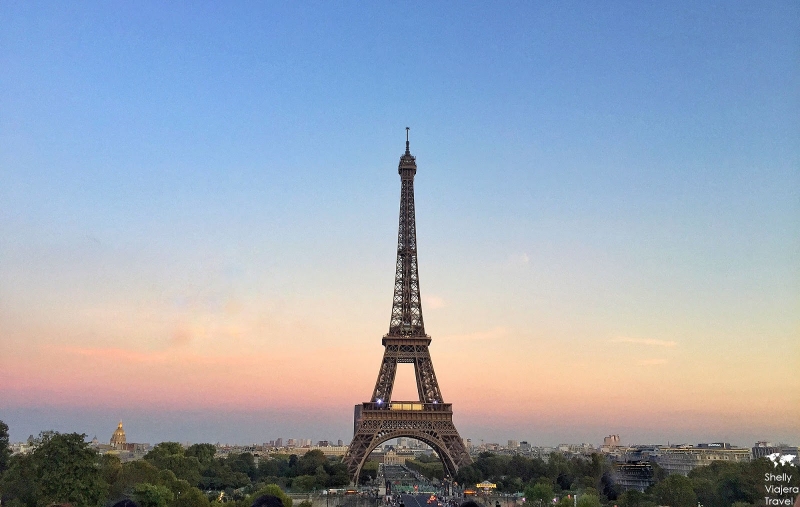 I noticed that accommodations near and with a view of the Eiffel Tower in the 7th arrondissements (arr.) are the most expensive. Also, those hotels located within 1st-8th arr. are priced higher than the rest of the districts since these places are the ones considered the as "centre" of Paris with several tourist attractions around.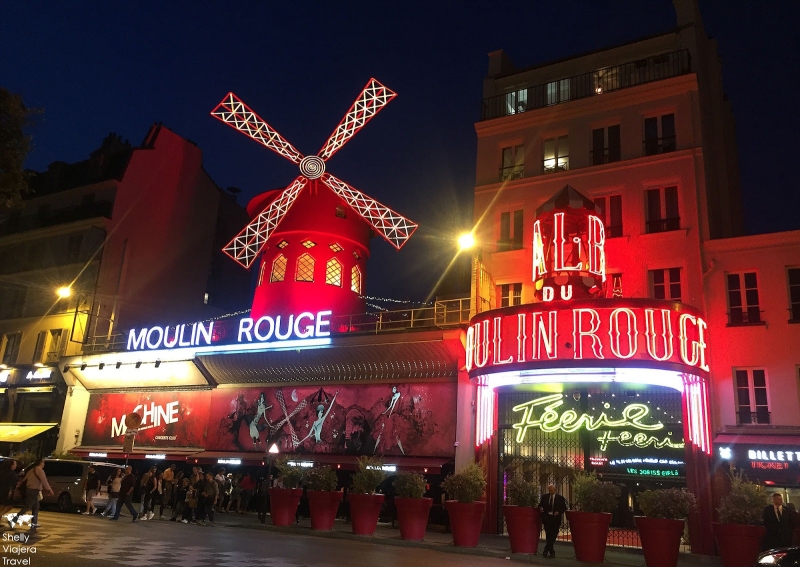 The cheaper accommodations are located at 18th arr. which is the hilltop side of Paris called the Montmartre. This district has a lot of affordable backpacker hostels and shared Airbnb apartments. It may be far from the centre, but it's easily accessible by metro in 20-30 minutes. The 18th arr. is said to be the centre of nightlife with the presence of local cabarets including the famous Moulin Rouge. The area also includes sights like the Sacré Cœur Basilica and the so-called African district called Barbès.
Buy tickets online and check free entrance days
When in Paris, always expect a crowd. To get into an attraction, you have to go through the ticket counter line and the security check line. To at least get away with the former, I suggest you buy tickets online. That way, you save hours in queue. As I said, the line can take 30 minutes to hours especially during summer.
Also, there are days when there's no entrance fee to selected museums for tourists, usually on the first Sunday of the month. If you happen to be in the city on those days, grab the chance to enter for free because some entrance tickets are too costly.
Drink water from the tap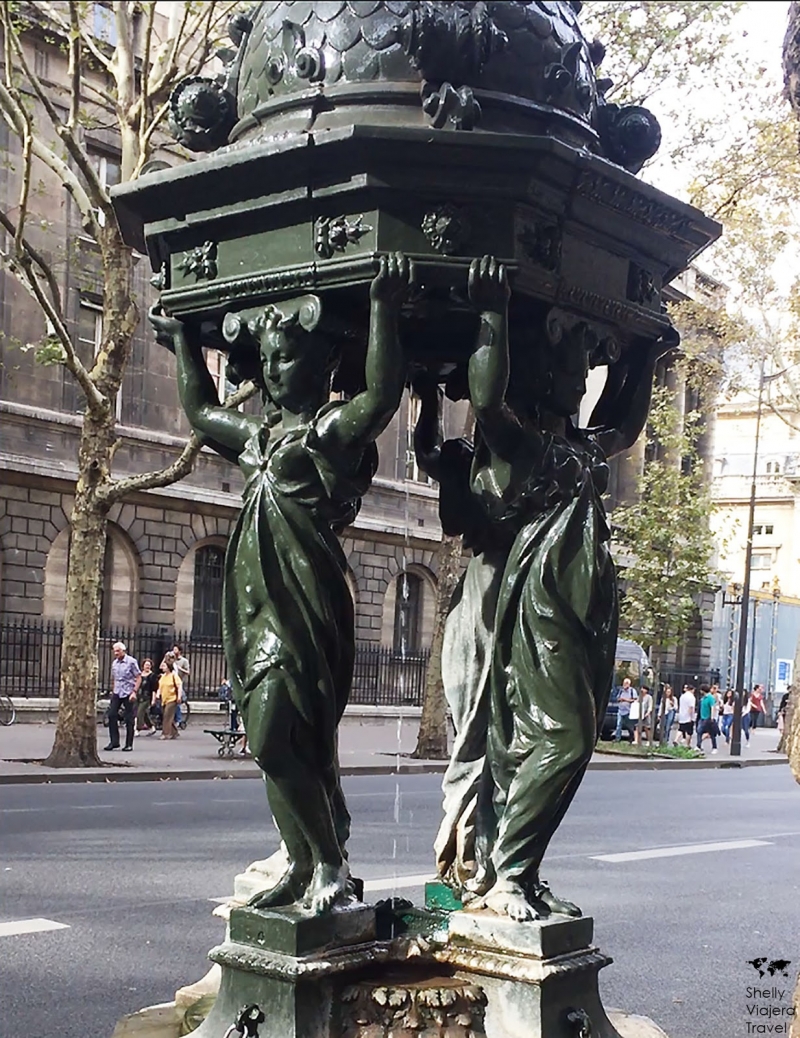 At first, I was hesitant to drink water from the tap in Paris since back in the Philippines, we never do that (and we know we should not). Also, in most Asian countries I've been to, drinking water from the tap isn't advisable all the time.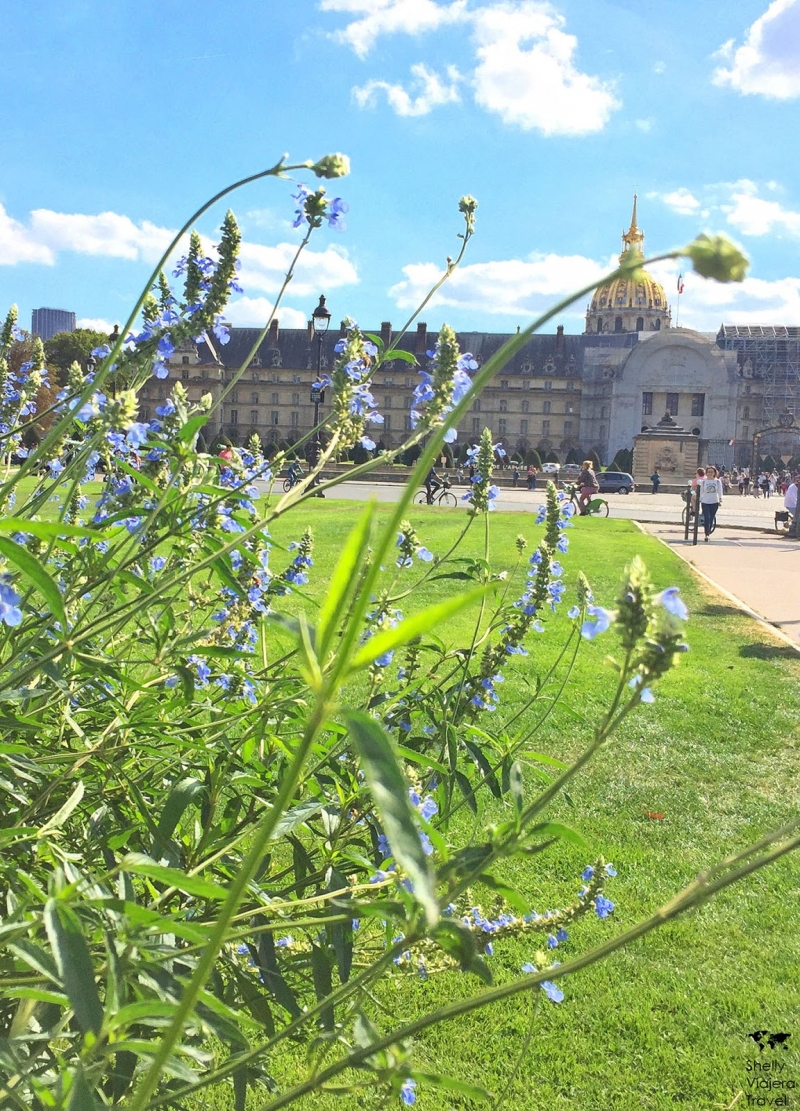 Doing so saved me a few euros, considering that a small 50 cl bottled mineral water is around €2 in tourist areas and €0.50 only in the supermarket. To me, the water tasted neutral just like any bottled mineral water. It's something I can recommend if you don't have a sensitive stomach. Not only does it save money, but it also saves the environment as it lessens consumption of plastic containers. I surprisingly proved it to myself that tap water is potable in Paris. Before I'd leave my accommodation, I'd usually fill up my water bottle from the sink, then refill it at any public fountain found in most tourist attractions like Hotel de Ville.
Parisian bread is survival food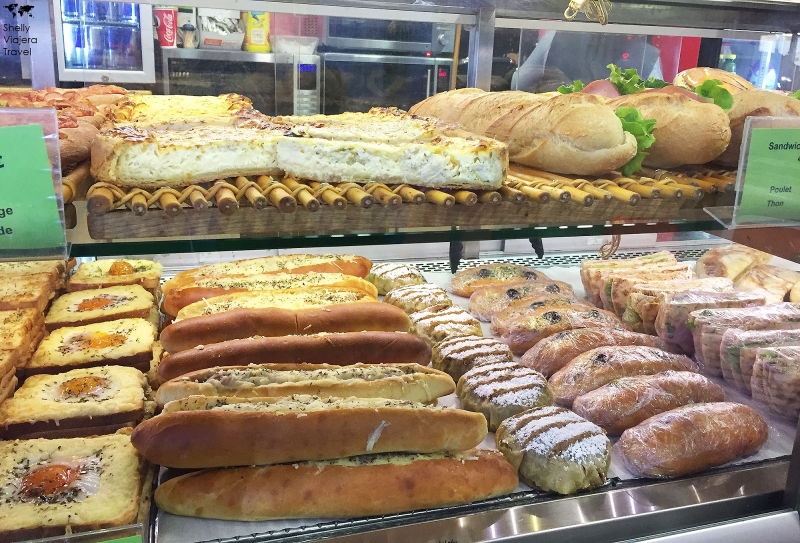 At Paris restaurants, a set menu composed of an appetizer, main dish, dessert, and a drink is usually priced at €14 or above. It isn't bad to try the local restaurant once or twice, but you wouldn't do that all the time because it could get really heavy on your pocket.
Paris is home of the best boulangerie (bakery), so expect quality bread there even if you just buy at a neighborhood bakery. You can simply get a baguette (long bread) or croissant (crunchy half-moon-shaped bread) at €1 each, which to my surprise is enough to fill up a stomach. As an Asian, I'm used to eating rice for a long day of travel, but after a few days in Paris, bread became a good alternative. Aside from the bakery, breads are also sold cheaper at supermarkets. Common supermarkets in Paris are Carrefour (City or Express), Franprix, and Monoprix.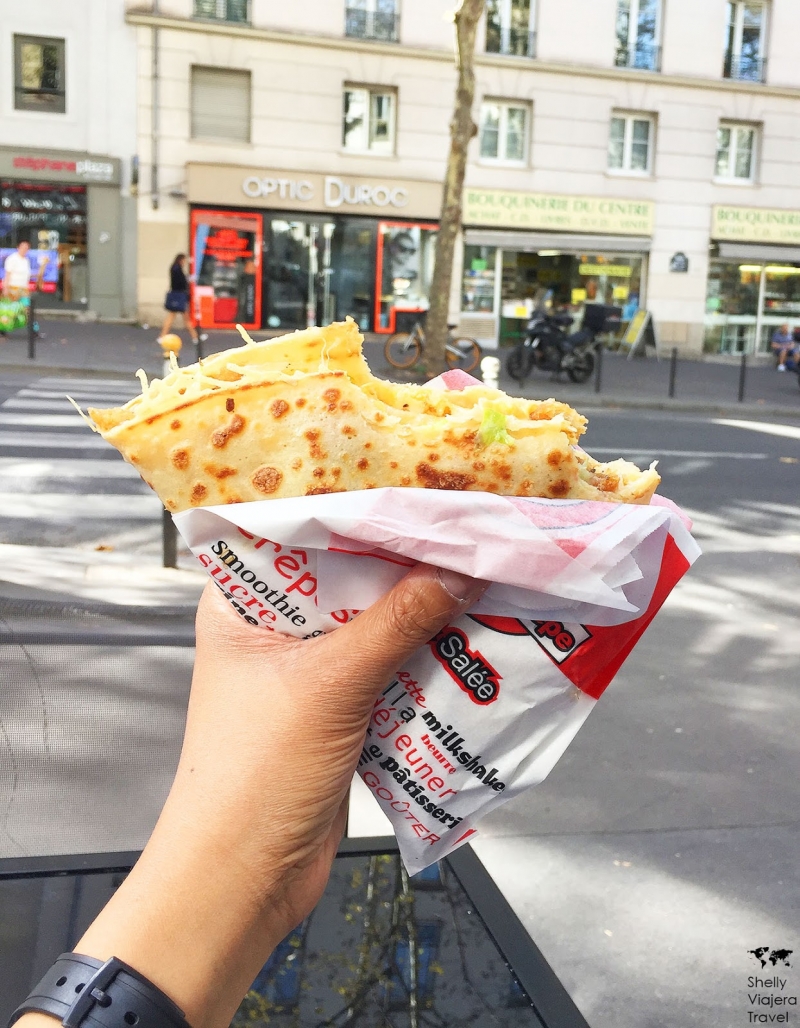 Aside from bread, Paris also boasts of its expertise in pastry. You'd probably find a patisserie (dessert or cake shop) at every block with all the artistically baked cakes, tarts, and other desserts. You should try eating a macaron or a crepe at least once!