The holidays are nearing! And what better way to celebrate the festive season and cap off 2021 than with your favourite people? This year has definitely been a rollercoaster ride, but one thing's for sure: your barkada has always been your #1 cheerleader all throughout those ups and downs. Perhaps hosting a "Friendsgiving" get-together might be an ideal way to give back and show your utmost appreciation towards your besties.
I'll be honest, it's both a blessing and a curse to have your birthday around December (most Sagittarians and Capricorns can attest to that.) Luckily for me, I saw it as a great opportunity to hit two birds with one stone. Around this time last year, I took it upon myself to organise a two-in-one celebration where I got to throw a mini party with and for my best friends. Here are a few tips and tricks to keep in mind when preparing for your first Friendsgiving.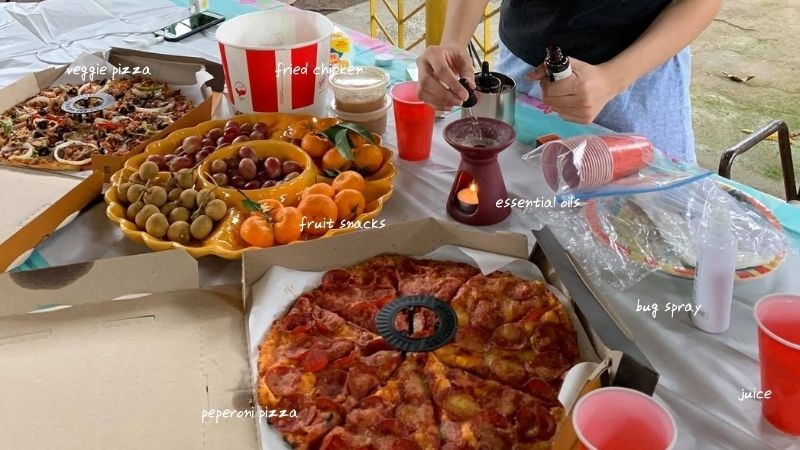 Tips for hosting your first Friendsgiving
1. Prep and set
Preparing for your first Friendsgiving might seem overwhelming and stressful at first glance. On top of planning out the menu and setting up your place to get the right ambience, you're figuring out which dates to work around during this time of the year.
Everyone's schedule is packed during the holidays, and your friends are most likely not an exception to that fact. It's always a good idea to plan and coordinate ahead so your guests have ample time to prepare as well. As much as you want to have everyone at your first get-together, narrowing down your guest list according to your closest friends allows you to manage things easily and much faster. In this way, your friends get to enjoy the best of you and not the overly stressed out you. 
2. Keep the vibe alive
What's a party without a little mood setter? Whether it's the choice of music, lights or party decorations, you get to visualise and decide what you want your Friendsgiving to feel and look like. There's no need to splurge on decor and you definitely don't need to have a keen eye for design. Use what you already have and maybe look into some Pinterest DIYs for additional inspiration.
Ultimately, a huge factor that influences the vibe of your gathering is your choice of venue. You can opt to work around your indoor space for more practicality, or make use of Lola's backyard for that classic breezy al fresco dining feel! Choosing where to set up your Friendsgiving gives you the chance to adjust some things included in your party program or list of activities as well.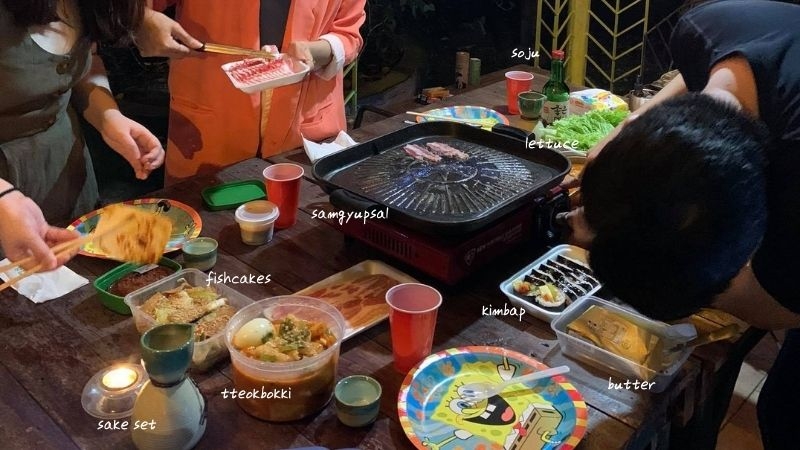 3. Embrace the element of entertainment
A great way to get the spirit of love and thanksgiving up and going is by adding a personal touch. Sharing some thoughts, feelings, and memories you've made in the past year strengthens the bond and lets you see how much the friendship has grown.
Besides the endless chikahan and kwentuhan, exploring other forms of amusement can definitely change things up and bring more excitement to the table. Play around with a variety of board games and card games, or revisit some classic childhood tabletop games like bingo or sungka. If you have spare time, setting up an outdoor projector movie screening later in the evening might be a great way to close the party and give the chitter-chatter a bit of rest. 
4. Teamwork makes the dream work
Hosting your first Friendsgiving doesn't have to be a one-person job. Ask your friends to pitch in for food, snacks, drinks, and party ideas for inclusivity. Aside from party platters, opting for a potluck is one of the most common ways to add variation to the menu. On top of that, what's a party without booze? Just have fun and don't forget to drink responsibly!
Ultimately, the idea of Friendsgiving goes past the activities and the food shared amongst each other. It's all about showing your gratitude and expressing your love for these people who continue to make life beautiful and truly worth living.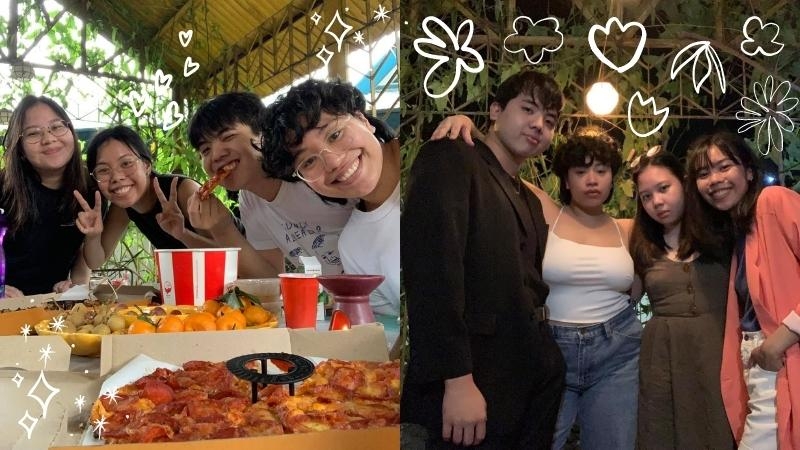 5. Simple is best
I personally appreciate smaller or more intimate gatherings because it allows everyone to connect and engage with more meaningful conversations. Additionally, this set up works best given that social distancing protocols and social gathering guidelines are still being enforced. Not to mention, after party cleanups won't be too much of a hassle!
Also read: How to Plan an Online Christmas Party — Pinoy Edition!
There's just something about keeping things simple that make these moments of celebration and relaxation a lot more special. You don't have to wait for the holiday season to throw a barkada blowout. At its very core, your Friendsgiving should simply highlight the years of friendship and companionship you continue to foster and hold dear within your heart at any time and anywhere.