A shop that offers healthy food, budget-friendly prices, and a chance to support local? Check, check, and check! While domestic travel remains restricted to essential reasons, this eat-all-you-can fruit shop in Davao offers a promising opportunity to discover and appreciate our natural resources once the rest of us can safely travel again.
With a boldly printed sign that reads "EAT-ALL-U-CAN FRUITS", the recently viral fruit shop offers unlimited durian for ₱100 per person. You can also buy assorted fruits for ₱150 per person. For the latter, you can choose from fruits like mangosteen, rambutan, coconut, and lanzones, to name a few. All of them are also freshly and proudly harvested in Mindanao!
Also read: 25 Popular Philippines Street Food & Snacks to Try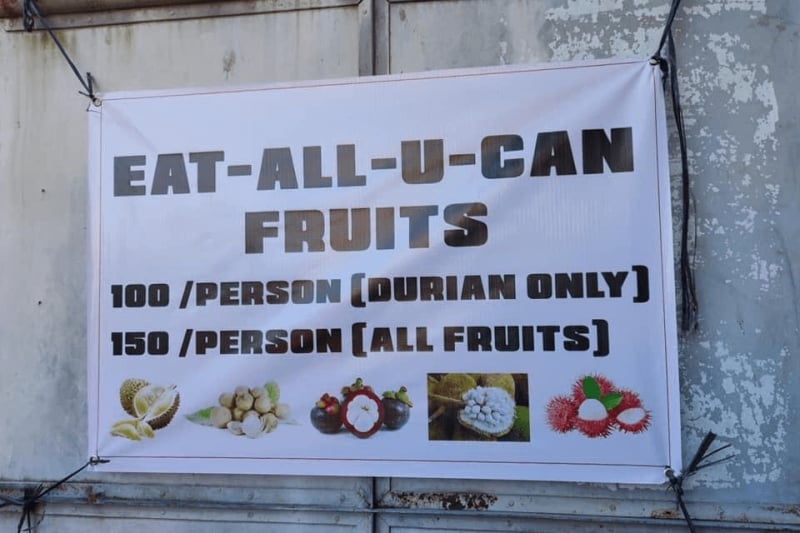 The fruit shop in Davao is a far cry from a typical restaurant one would normally see in the city. Tables and chairs are merely set up outside what looks like a local house, with tarpaulin as a makeshift roof. According to the Facebook page Filipiknows Network, which posted about the said shop, it's located along Sigma Street, Doña Vicenta Village in Davao's Poblacion District (close to Victoria Plaza).
In the same post, Filipinos also shared their thoughts on the eat-all-you-can fruit shop. "Better to be early kay not so spacious ang lugar mag wait ka until naa mahuman," a Facebook user by the name of Kram Yaj even advised. "Fortunately, mga 5 minutes lng me nag hulat so far so good." [Better to be early because the place is not very spacious, so you'll have to wait for other customers to finish. Fortunately, I only had to wait for five minutes. So far, so good.]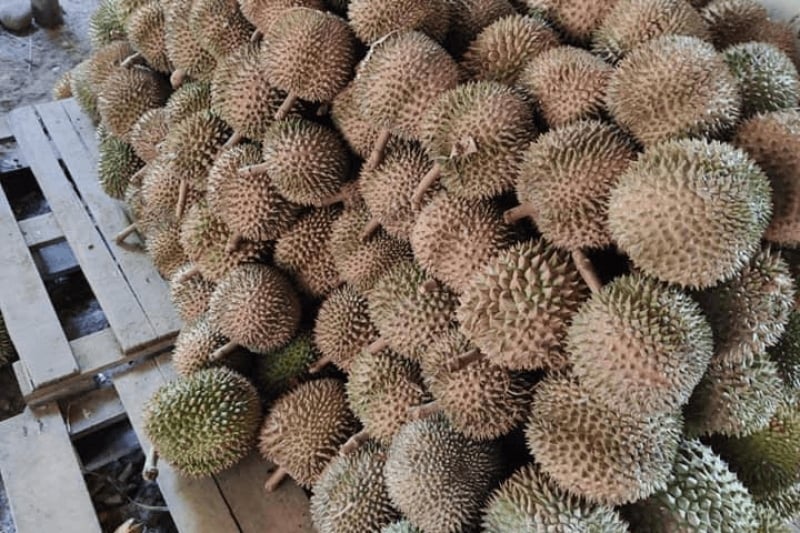 A word of caution, though: Should you decide to visit in the future, be sure to observe proper social distancing and safety measures. If you can, opt for a takeaway option so you can eat the fruits away from the other customers. The shop can get crowded at times. Also, for some fruits like durian, remember to eat at your own risk. Overconsumption of the fruit can lead to heartburn and other health risks.
---
All images courtesy of Filipiknows Network.