Contributed by More Than A Backpack
Glacier hiking in Fox of Franz Josef was one of the activities on my list while I was planning for my New Zealand trip. However, when I learned that you couldn't just walk your way to the glaciers anymore and you really need to ride a helicopter, that plan went out of the window with me thinking that it would just blow up my budget.
Also read: 10 Incredible Day Hikes in New Zealand
For some reason, I still found myself researching about glacier hiking and the prices in both Fox and Franz Josef. Then, I stumbled into Franz Josef Glacier Guides which offered a helicopter ride to the glaciers, three hours of guided hiking and entry to their hot pools for NZ$379. Expensive, but… it was also affordable in a way. I wasn't quite sure if I was willing to spend this much money for three hours of hiking. Interestingly, when I told my mum about my dilemma, her response was, "Go for it! YOYO!". Yup, she really said YOYO—you're only young once. Well, since I'm an obedient daughter, I followed my mother's advice. And that's how we ended up in Franz Josef.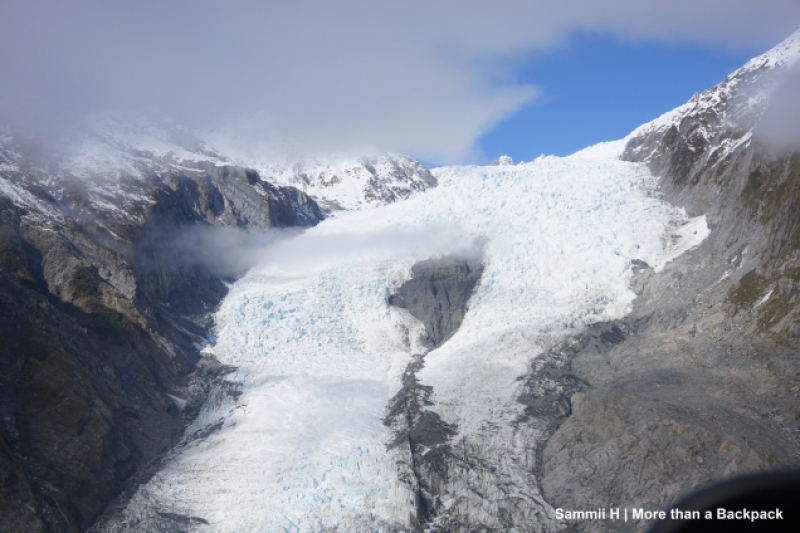 Franz Josef Glacier Guides provided us with waterproof pants, jacket, shoes (with detachable crampons), socks and bag for the hike. They also gave away a beanie for each participant. We only needed to come in comfortable clothing and our happy selves.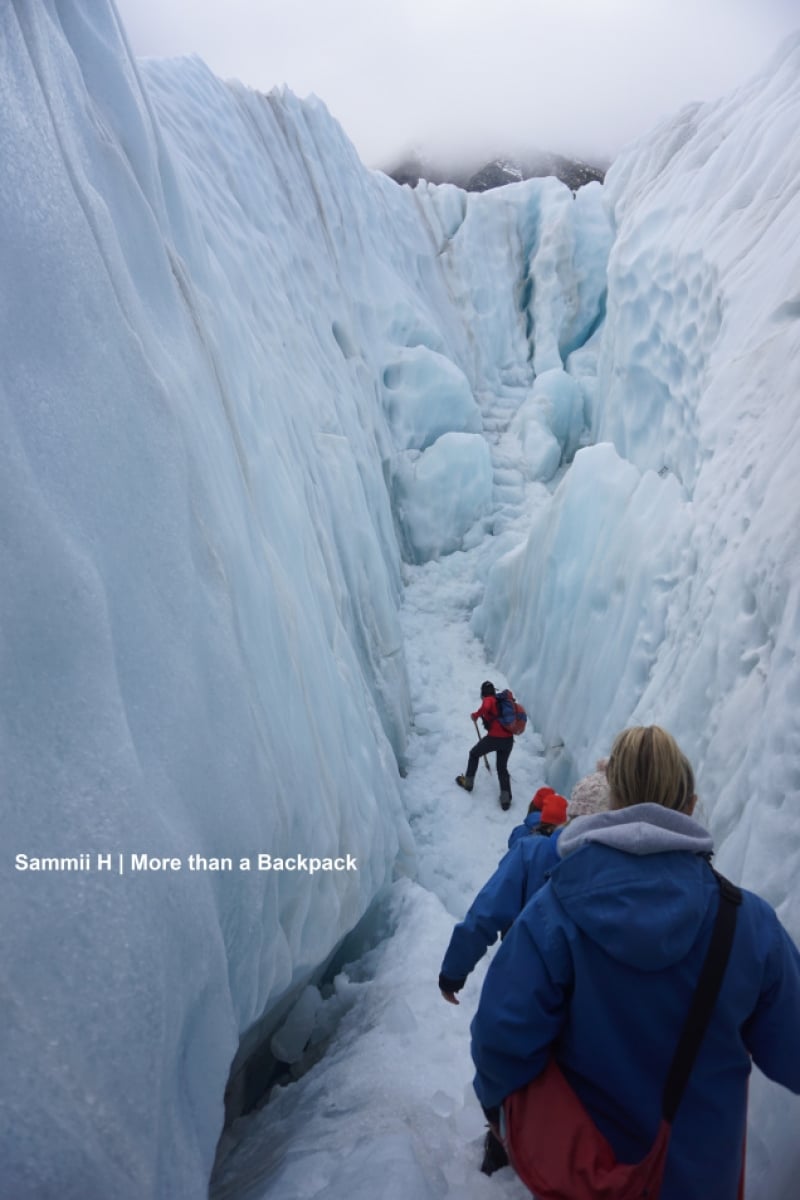 The tour started with a safety briefing and hiking guidelines. Then, we made a short walk through the forest to the helipad where we took a short helicopter flight to the glacier. We had a strong and pretty lady as our guide who chipped off the ice and paved our way through the glaciers. There were several other tour groups but we were far apart. The hike was slow enough to take quick photos along the way. Some of the ice were dirty but a lot of them were crystal blue and white. It was pretty amazing to see the glaciers up close.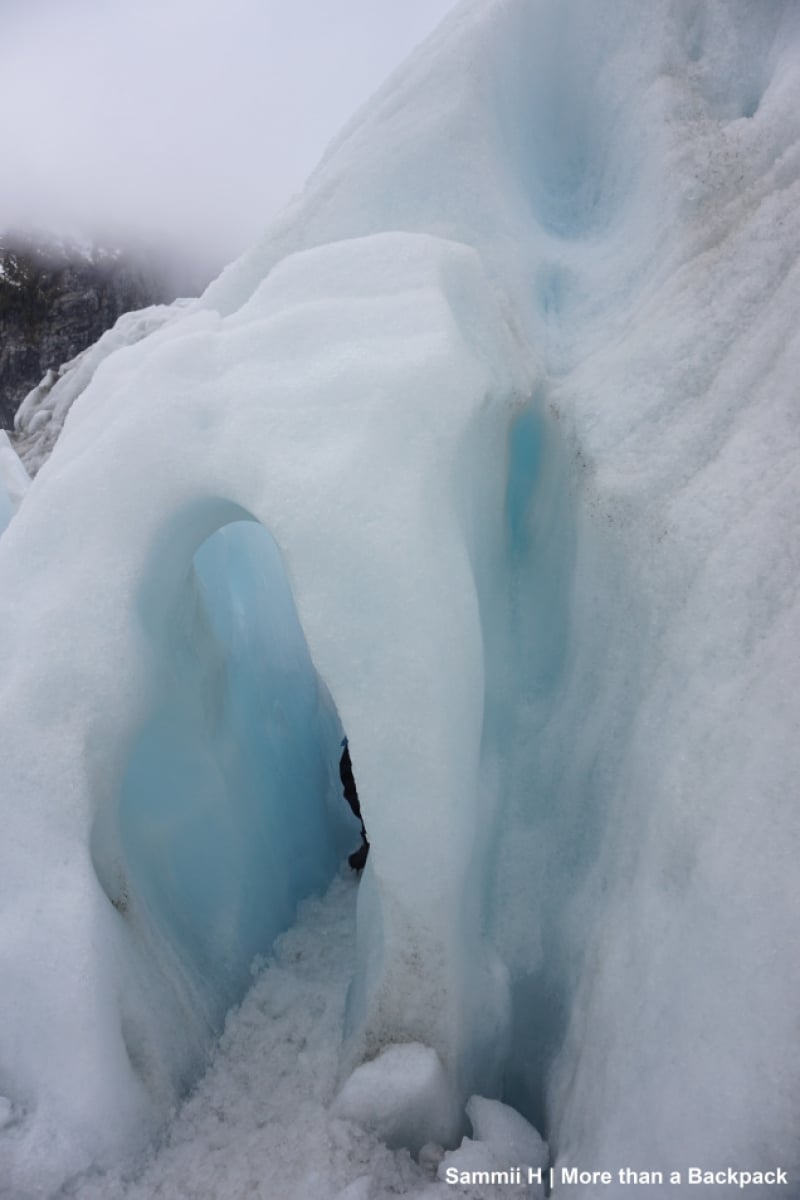 It wasn't tiring at all and since it was quite sunny, I was pretty warm under the jacket they gave and the down that I was wearing. Going through the tiny spaces between the glaciers was also really cool. Before we knew it, three hours had gone by and we were flying back to the town.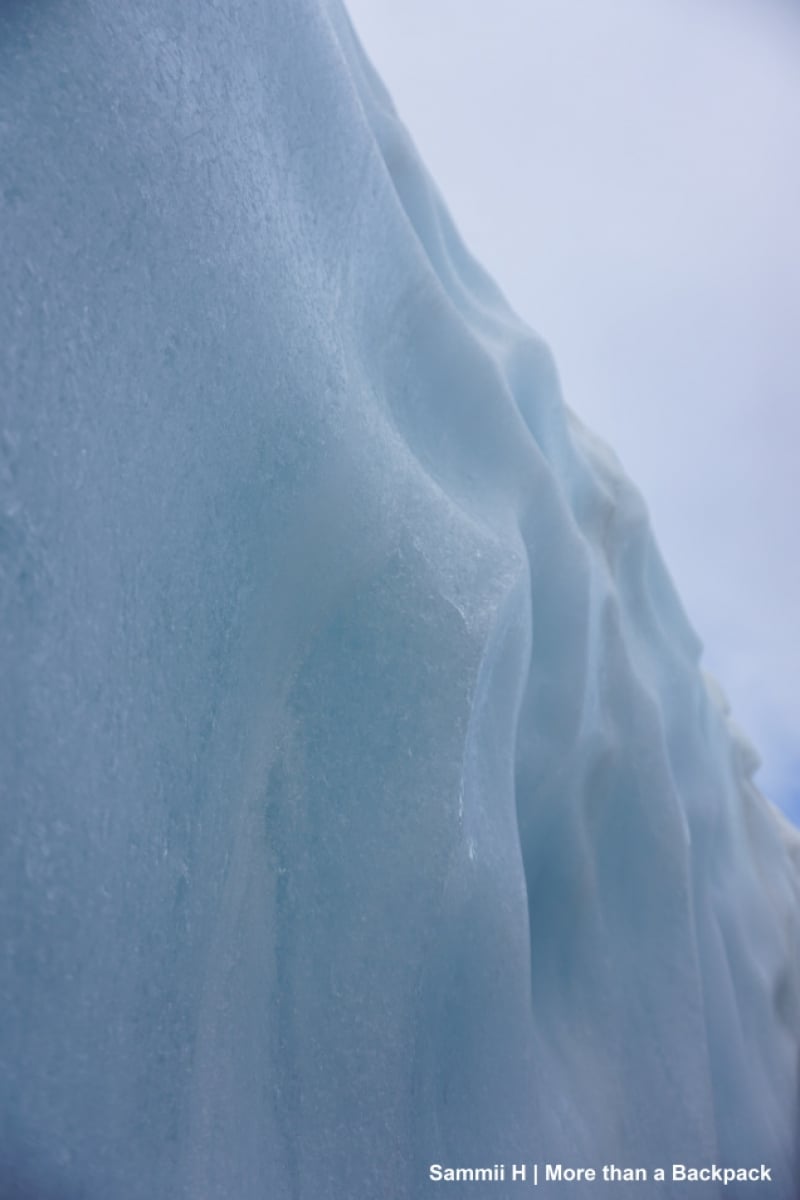 After the hike, we made another trip to the Terrace Walk. We didn't finish the entire trail the night before so we decided to walk a little bit earlier up to the end of the trail and waited till it got dark – before walking back so we can check the entire trail for glow worms.
We found the glow worms under the same tree we found them the previous day. Although the glow worms were still disappointing, the walk in the forest was nice and easy.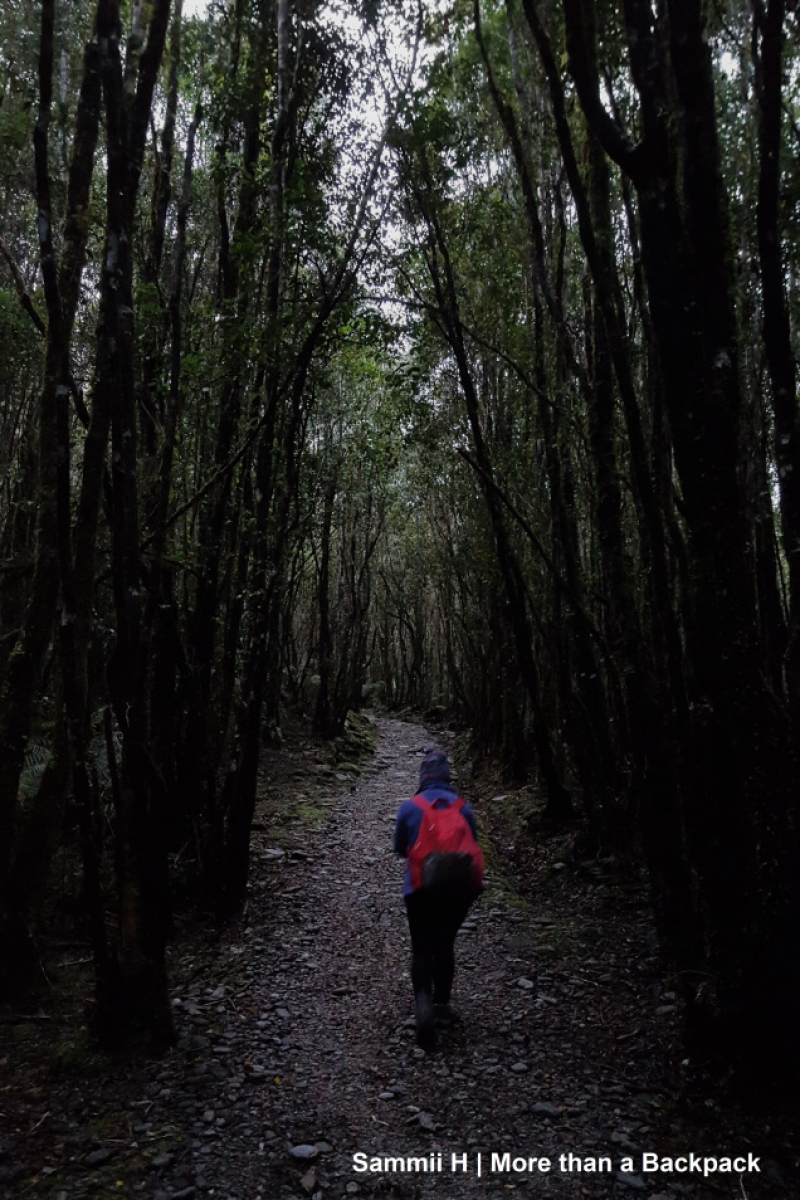 We ended the day by taking a dip into the hot pools. It felt so good that my runny nose got cured right away (I'm really meant for the tropics). I was glad I didn't skip glacier hiking. Although a small town, Franz Josef has a charm of its own – a view of snow-capped mountains, hot pools and a memorable glacier hiking.
Also read: This Iconic Street in New Zealand Hosts a "Chocolate Race" Like You've Never Seen Before