When people speak of travel, they do only of its flattering facets most of the time. Travel is fulfilling. Travel is eye-opening. Travel is liberating. Very few people acknowledge the fact that it's a tedious and tiring experience as well. Fortunately, there's a thing called "hotel staycation" that brings balance to the way people do their getaways. It's much like travelling, as you are away from home, but relaxed enough to make you feel that you're on a vacation.
Also read: 17 Coolest Staycation Ideas in Manila
With more and more hotels surfacing in every part of the country, the Philippines itself offers tremendous staycation opportunities for all kinds of travellers. And even on a tight budget, you can book a stay in the highest quality hotels around!
Great Room Sale is organised by the Hotel Sales & Marketing Association International (HSMA) and is set to happen on 30 to 31 May at the Glorietta 3 Activity Center in Makati City. Here, wanna-be staycationers can find several options for fulfilling a much-needed hotel staycation as all participating properties guarantee massive, exclusive cuts from their regular rates, which can go as high as 70%! After booking, you will be given non-expiring vouchers that you can use anytime you like.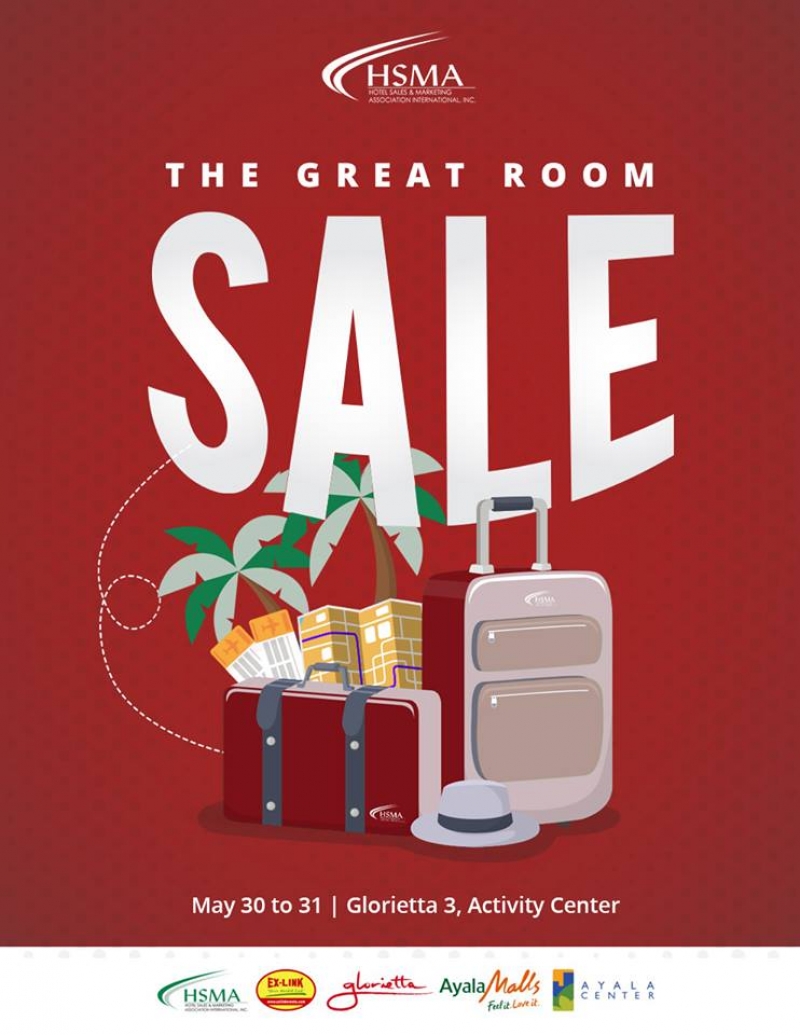 You can also have your room category upgraded if you choose to book at the following properties — Ascott Residence, Astoria Hotels and Resorts, Azalea Hotels and Residences, Bayleaf Hotels, BE Resorts, Best Western Hotel (La Corona Manila and Oxford Suites), Bluewater Resorts, Citadines Apart'Hotel, Conrad Hotels, Dusit Thani Manila, Golden Phoenix Hotel Manila, Hotel 101, Island Cove, Las Casas Filipinas, Manila Marriott Hotel, Manila Ocean Park, Pearl Farm Beach Resort, Phinma Microtel Hotels Inc., Roxaco-Vanguard Hotel, SEDA Hotels, Siglo Suites, Sheridan Beach Resort, Somerset Serviced Residence and Resorts World Manila.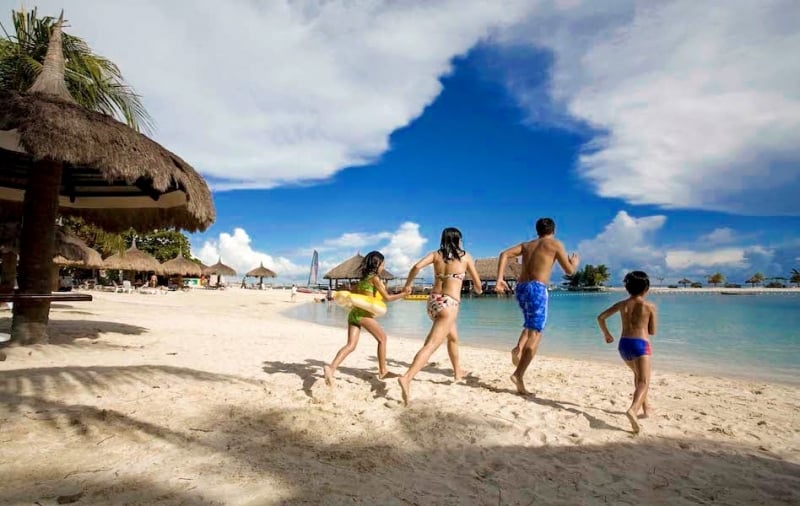 Other than this opportunity, there are several more reasons that prove that now is the perfect time to plan a hotel staycation. You'll get to enjoy some private time, there are no chores to worry about, you get your own room service, you can binge-watch your favourite shows on Netflix and have a warm, fluffy bed all to yourself! Most importantly, you will have a fresh perspective on travel and go home with a mind and body truly at peace. So don't wait for your stress to build up and work out your dream staycation now!
HSMA is a premier organisation of hotels and resorts in the Philippines. Currently, it has over 120 properties as member-partners which receive useful tools, insights and expertise in order to continually grow and be relevant in the fast-changing tourism industry. It also hosts an annual awarding event called Virtus Awards which is scheduled to transpire on October this year.
Also read: 10 Uniquely Themed Hotels to Spice Up Your Stay in the Philippines
---
Special thanks to MG Asia Public Relations Inc and Hotel Sales & Marketing Association International (HSMA) for inviting TripZilla Philippines to The Great Room Sale Media Lunch.