Travelling necessitates a lot of things, including patience, endurance, and time management skills. Not known to many, travelling also requires a development of thick skin. When we travel abroad, we are making ourselves vulnerable. And in some of the worst times, there really are people who would make harsh comments about us.
If you have been on the receiving end of harsh comments, remember: You are not alone. Many travellers have heard harsh comments as well. Here are some anecdotes to prove it.
Also read: Shame Culture: 10 Ways You Can Deal With Travel Shamers
1. Touch it not!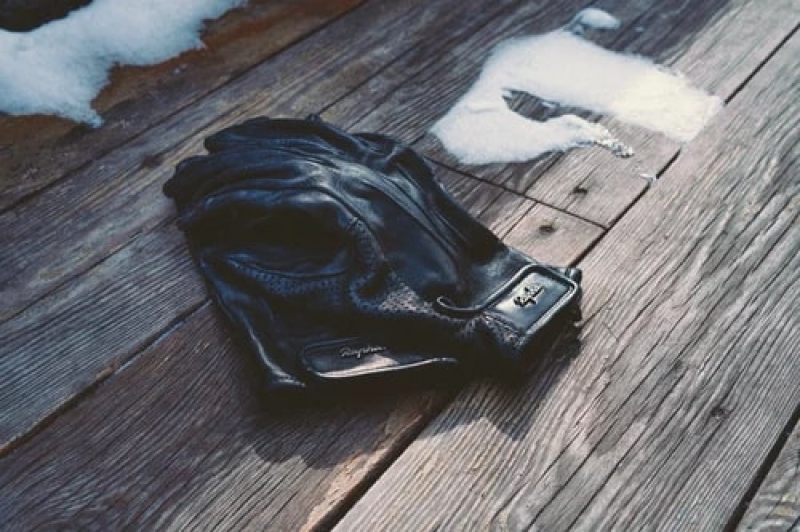 When we were in Macao during the Christmas holidays, my gloves were soaked so I needed to buy a new pair. Sakto, may street vendor selling winter stuff sa Ruins. So, I got one and touched the fabric to check if okay siya... Then, the vendor shouted at me in Chinese. Hindi ko maintindihan, but I'm pretty sure she was so angry, basing from her facial expression. Bibilhin ko na talaga sana yun, but because of her cursing I returned the gloves and walked away. Then,  I vowed not to return to Macao ever again. (But, we still went there again and ang ganda na ng experience ko.)
2. The American judge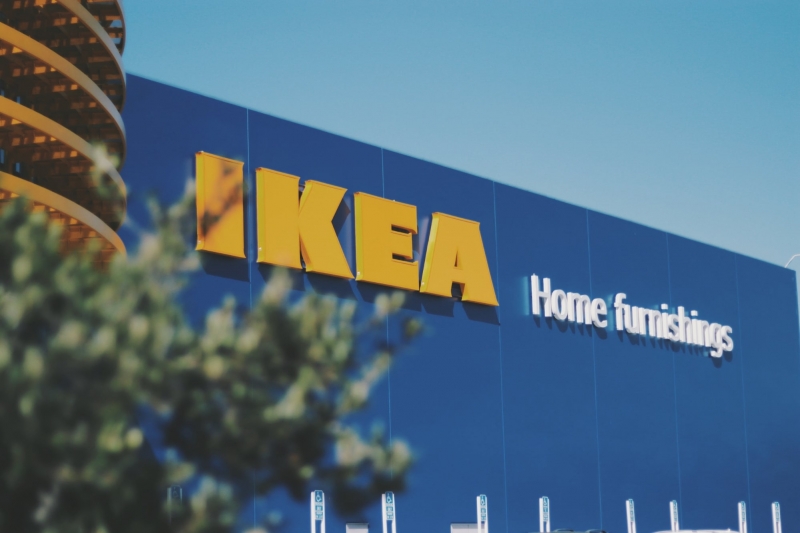 We were in Connecticut in IKEA, and we were already next in line at the checkout counter. As my mom and I were waiting for the customer in front of us to clear the counter, the person behind us suddenly began placing her items on the counter and said "Are you going to buy those or not?"
"Those" pertaining to everything in our cart. Well, the reason why we didn't place our items on the counter was because the previous customer was still occupying most of it and we barely noticed the conveyor belt (which was probably the length of an armchair!). Here in the Philippines, the conveyor belts in our grocery stores are BIG, and you'd have to be blind not to notice them. Obviously, that's not the case in America.
Going back to this rude girl behind us — she was bypassing us by placing her purchases ahead of ours. So "taking a hint", my mom and I began placing our items on the small conveyor belt which we had just noticed. Then, the checkout lady just gave the girl behind us a confused look. Then little miss bitter just had to defend herself saying "I didn't know what they were doing."
3. When commentary goes wrong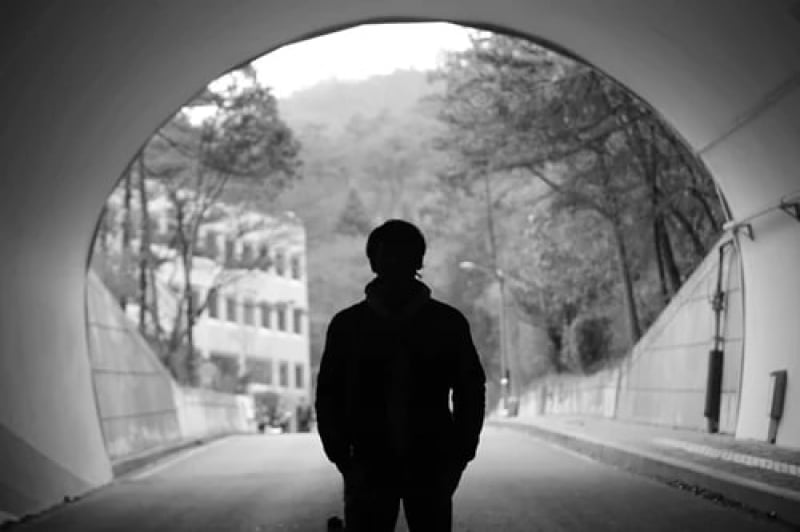 Nasabihan akong malaki yung pwet ko.
Papunta ako sa bottom cable car station ng N Seoul Tower. Sa likod ko may mga bida-bidang Pilipino na napakaingay, nagtatawanan. Nainggit nga ako sa kanila kasi ang saya nila. Tapos  maya-maya, na-realise ko… Aba! Pinapanood na pala ako nila ako, may commentary pa! 
Panay kasi pag-stop ko to take photos kasi nga diba traveller, tapos sila parang "O pak! Bawat corner si kuya, o. Picture pa!" Tapos maya-maya may bigla na lang humirit na, "Uy, ang laki ng pwet ni kuya, o. Baka hindi makaakyat sa Namsan." Tapos tawa naman sila.
Nag-comment din yung isa na yung mga Korean males medyo bilugan daw ang pwet kasi lakad sila ng lakad? Parang ganun. Normally, di ako nao-offend sa ganyan dahil may pagka-bida-bida rin ako. Pero siguro, dahil I was solo travelling, mas vulnerable ako noon.
4. Mema lang?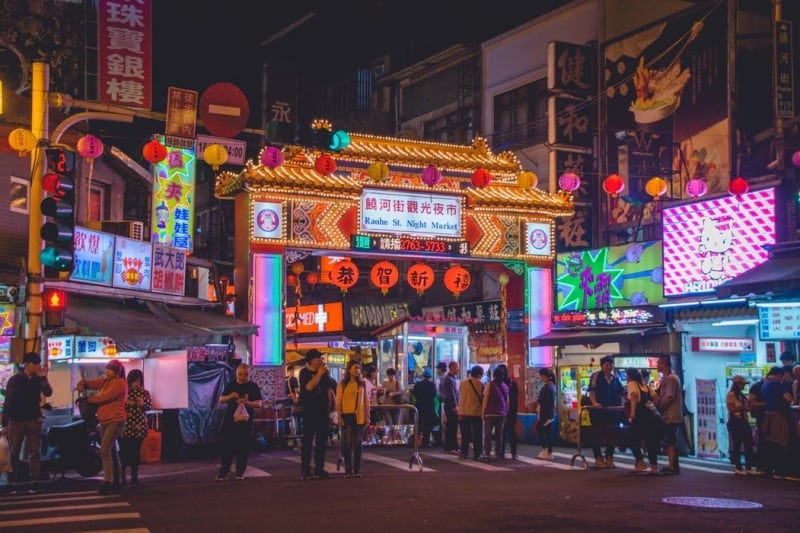 In Taipei, my boyfriend and I were approached my two middle-aged ladies who were Filipino. It started with a harmless question. They were asking for night market recommendations. Then, we learned na they came from another part of Taiwan. I think they toured Kaohsiung. From there, biglang they started convincing us to accompany them to the night market para mas marami raw kami. They wanted us to take turns taking each other's photos and watching each other's stuff. We declined, of course. Tapos mixture na yung usapan na dapat daw hindi kami nag-stay nang ganoon katagal sa Taipei kasi mas maganda raw sa pinuntahan nila. Mema.
5. Women can travel, too!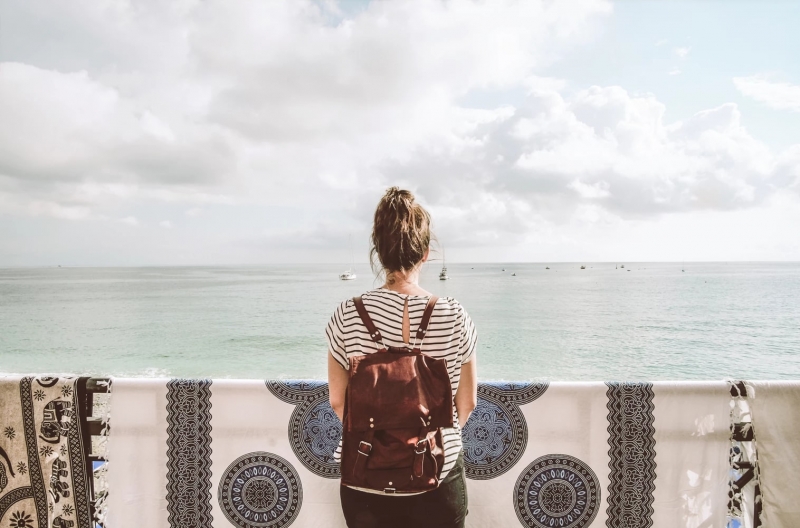 "But you're a girl!" I keep hearing this harsh comment wherever I go. When foreigners (or even Filipinos abroad!) see me alone, or when they ask me about my travel plans, most of them become skeptical just because I'm a girl. For the sake of diplomacy, I usually just shrug the comment off when I don't know the person personally. But if I do, I try my best to enlighten them about how women can travel, too.
6. Fish be with you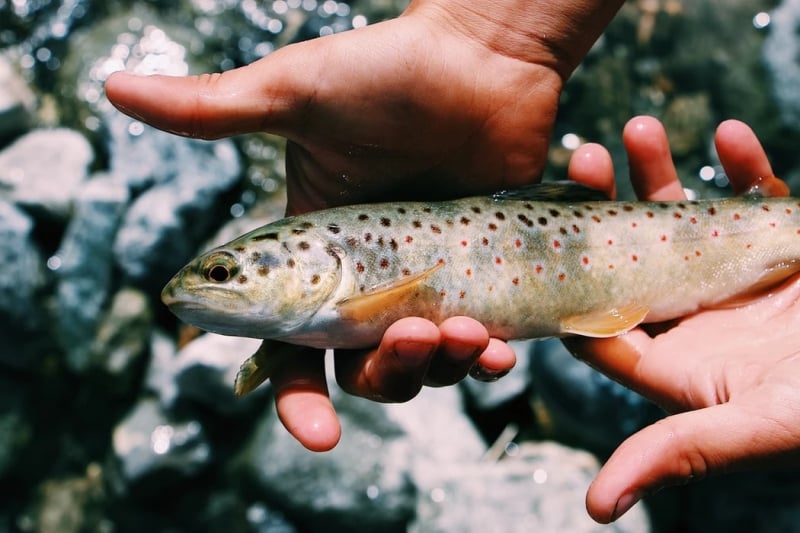 This isn't really a harsh comment, but the act was insensitive that it may be at par with actual harsh comments. On a trip in Europe, a couple requested for a whole fish to be grilled and served. A Caucasian saw them, and with his eyes wide open waiting for this couple to "devour" the fish head. The couple, aware of the disgust, ate the fish head with much gusto. Sa mga puti kasi, all cut off ang mga ulo ng pagkain. Pati shrimps. Fish are all fillet, kaya nabubulaga talaga sila sa dilat na mata ng isda.
7. Thou shall not pass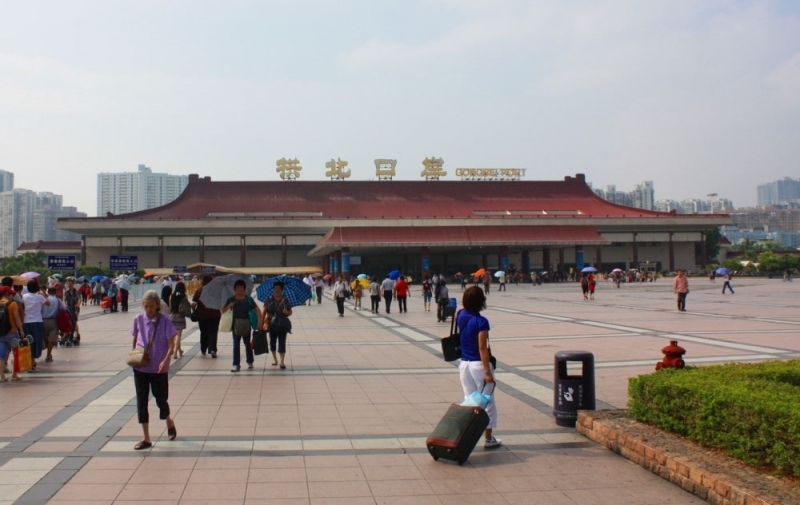 On our 2nd trip to Macao, we tried to cross the border to China via the Zhuhai Port. Unfortunately, Philippine passports can't cross even if you apply for a day trip special permit on the spot. We reckoned we can, kasi it's a Free Economic Zone, and we read somewhere na pwede raw if day trip lang. Yung isang Caucasian na kasabay namin, nakalusot smoothly. But kami, talagang harsh na "NO. NO. NO."
So, bumalik kami sa Airbnb namin. Our Spanish host recommended na there's a store on the next street na Pinoy raw ang nagbabantay, and she helps people cross the border daw. So, we went there and inquired. Tapos, the Pinoy said, "Bakit kayo magco-cross eh ilang araw pa lang kayo sa Macao?" At first, we thought it was an honest remark. So we said, "Ay namamasyal lang po kami rito. Gusto lang namin i-try mag-cross ng border to China." Tapos, ang look ni ate parang skeptic. Hindi naniniwala. So, nag-phone-a-friend siya. Tapos, biglang ni-recommend niya na tapusin namin ang 30 days daw para sulit. So parang we were clueless. Inisip namin, "Anong tapusin ang 30 days? We only have less than a week in Macao."
Yun pala, they judged us na mag ti-TNT doon and nag-a-apply kami ng trabaho. That we wanted to cross the border to extend our stay. Gusto sana naming isampal sa kanila na WE ARE TRAVELLERS! Pero we thanked her na lang and went out the store after realising na na-judge na pala kami ng kapwa Pinoy! So sad.
8. Historical revisionism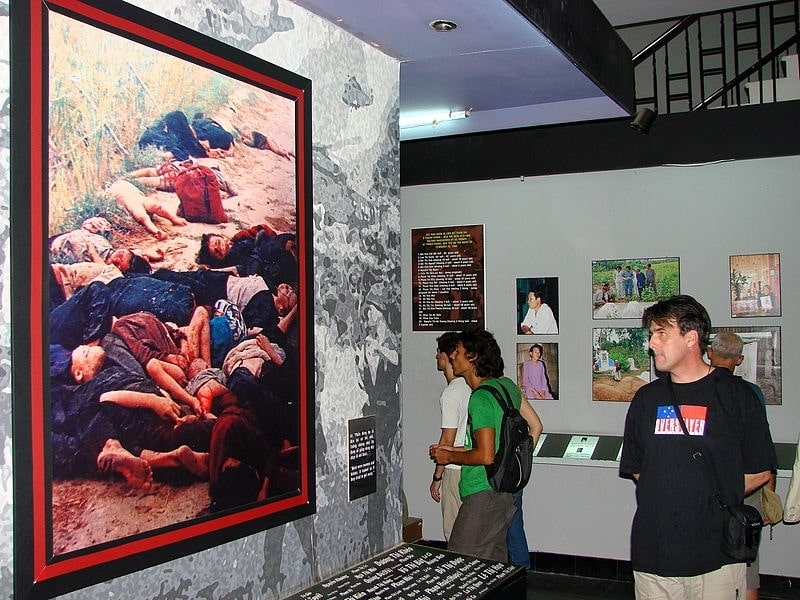 When I was at the War Remnants Museum in Vietnam, I heard a couple of Americans scowling in disbelief: This wasn't what really happened. We were staring at gruesome photos of the victims of Agent Orange, a chemical the US military used during the Vietnam war. Even when this wasn't really a harsh comment directed to me, I felt sad and frustrated. Museums require us to have an open mind. They stand there to remind us of actual events. Still, these foreigners refused to believe what really happened, even when the evidence was right there.
9. Move it!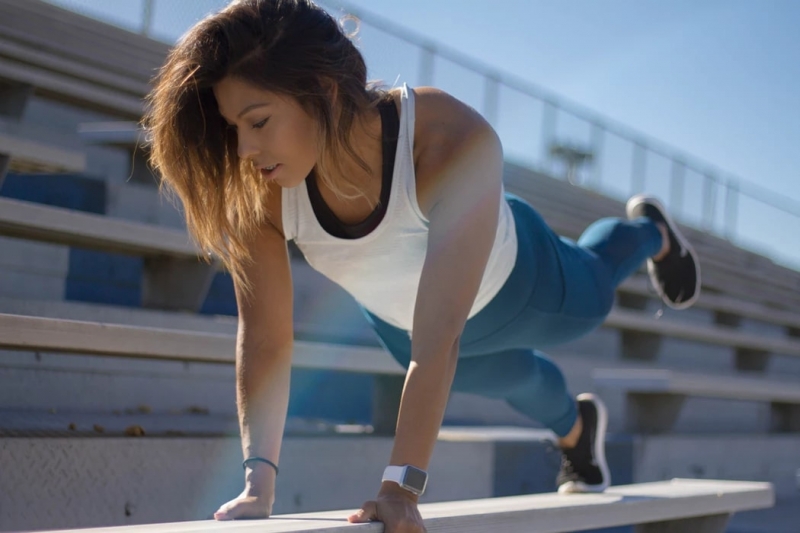 Binisita ko friends ko sa isang beachtown. Syempre, pinakilala niya ako sa mga kaibigan niya roon. Kwela lang siguro sila or something, pero sinabihan ako na mag-exercise daw ako! "Don't be lazy! Exercise!" Ganyang level. Palibhasa lahat sila may abs. How I dealt with it? I took it with a grain of salt na lang. Noong ninaya nila akong mag-work out the next day, tapos sumama ako. Enjoy rin naman.
10. Hoy! Pinoy ako!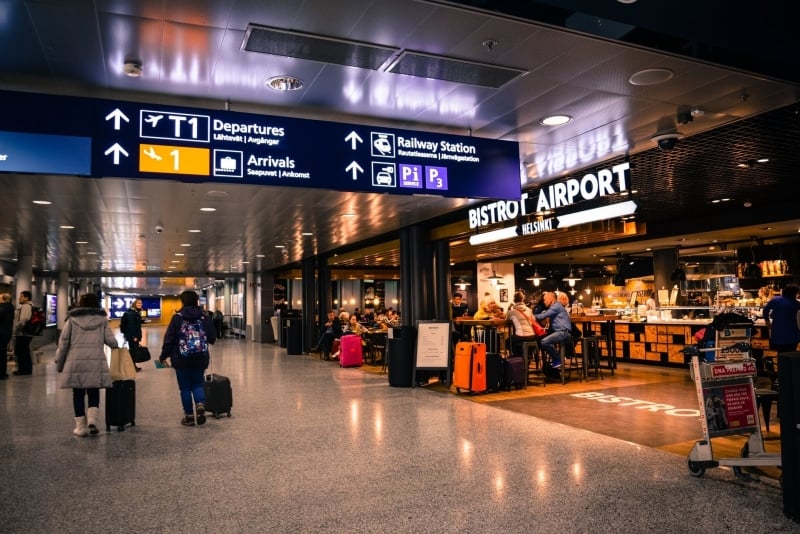 Not really a harsh comment pero in-assume ko lang naman na na-discriminate ako. Papunta kaming Cagayan de Oro that time, kasama ko apat na Spanish expats. Tapos, doon sa pila ng boarding diba may separate line for first class. Nakapila kami sa economy line, and then pinapapasok na yung first class passengers. And then, biglang pinapasok na yung Spanish team na kasama ako, so I was assuming na "Okay, so line na namin papasok." Noong ako na maga-abot noong boarding pass and ID, biglang sinabi sa akin, "Ma'am, later pa po kayo." Tapos pinapasok ulit yung remaining first class. Tapos yung Spanish peeps na kasama ko were wondering bakit hindi pa ako pumapasok. I explained to them later what happened, tapos sabi nila ang unfair kasi sila naman economy rin pero bakit pinauna sila.
11.  "You're wasting your time."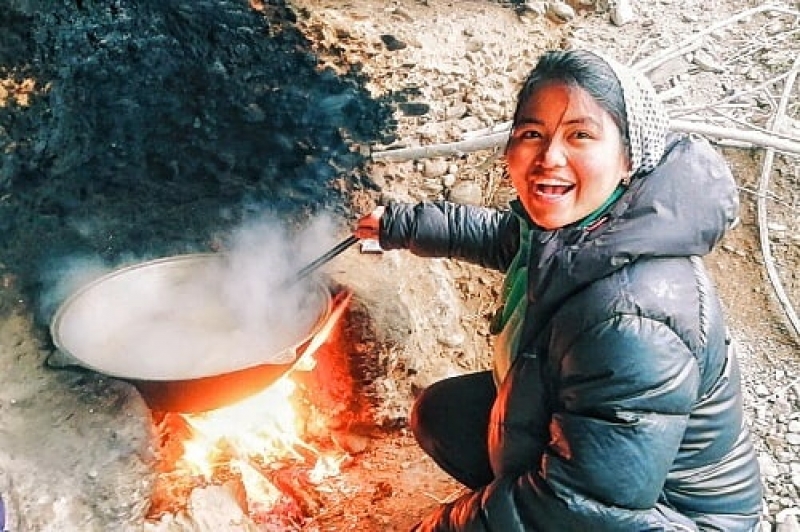 An Indian businessman told me I was wasting my time walking the world without direction. He told me I must look to the future — marriage, having children, and securing stable income.
He was too quick to judge. Then, he asked me what I was going to teach my children, how would I teach them to mingle with my own people. I told him that in case I had children, I would teach them what schools or institutes could not.
I would teach them the culture of the world. We would dance to a foreign tongue and reward our tastebuds with home-cooked recipes from foreign lands. We'd immerse in different beliefs, learning to respect each and every one of them. We would be better connected with nature, walking barefoot on soft grass, basking under the sun from summits to seas, realizing that we are but tiny specks in the overwhelming universe. We would immerse in the struggle and side by side, we would fight for equality amongst the oppressed.
Most of all, I would teach them that the world is a good place and that its people are kind and worthy of their trust. I would teach them the duality of human nature, tell them that it only takes a moment for one to choose good over evil.
It's been one year and four months on the road, and I don't plan to stop. If I would make a mark on this world and leave a legacy, I want it to be this journey, this adventure, this mission to present testaments of human kindness.
I have no idea where the road will take me or if I will get to where I want to be, but the way is clear and it only goes one direction: forward.
(Story from Krysten Kaladkarin)
12. Suntukan!
My dad's highschool classs from Iloilo went on a 35th anniversary reunion in Vegas. After the reunion, some of them went on tours in the West Coast and some of them went in the East Coast. So, when some of them went to New York, I went to meet them around the Times Square area.
We had dinner at Carmine's, and after, we went on a stroll. We were posing for pictures when all of a sudden there's this dude who stood in front of the camera and posed. As in yung parang gangster na pose na pa-cool na rapper na di mo maintindihan. And at first, we were trying to laugh kasi baka naman joke lang. Pero talagang mga 30 seconds na and this dude wouldn't leave. And then he started pushing his album (as in CD album) in front of our faces.
Medyo mukha talagang mga turista yung mga tito and tita ko doon, so as in he was saying na "You look like you can buy ten of these" ganoon. Then when they were turning away from him, as in sinusundan niya talaga sila. So that's when I stepped in. I was like "Dude, stop it. They're not interested." And bigla na lang nagmumura na siya! Like "F** you! Go back to wherever you came from! Get off my fucking country."
Then I was like, hell no. So inaway ko siya. I started cussing too. I was like, "What the f** is your problem? Nobody wants to buy your f***ing album. We would never listen to that trash a** s***." And he was like, "I'm the next big thing!" I answered, "You f***ing wish bro." Then, he was like "Don't f***ing 'bro' me, Imma beat your a**."
At this point, nag-stop na lang ako kasi baka may resbak siya eh. Kawawa yung mga turista kong tito at tita. So as in pumunta na lang kami sa ibang spot. Pero hindi pa rin siya tumitigil sumigaw to the point where nakatingin na lahat ng tao sa amin.
13. You eat people?
The general harsh comments I receive are that I'm exotic. Ginawa akong ibon? Bulaklak? Tapos, of course, the miseducated people dito sa rural areas of Central Asia think that because we live on islands and have a tropical weather, we eat people. But, I think that's panning on stereotypes and miseducation.
Also read: Travel Thoughts: 20 Statements That Make You a Judgmental Traveller
Rude people come in all shapes and sizes. Some are travellers just like us, and others are locals who just hate us. Some are foreigners, and others are Filipinos. There are different ways to tackle these comments; but, most of the time it is best for us not to engage with them. Sometimes, we just need to learn to take the higher ground.
These quotes have been edited for grammar, clarity and flow.