Airfare hikes, flight crashes, scams and robberies, and deadly jellyfish stings — 2018 alone has been loaded with numerous bad news that have made nomadic wayfare sound dangerous. Yet, this doesn't stop jet-setters from travelling the world.
Contrary to these bad news, frequent travellers know how journeys can actually show you the best in people. From small acts of kindness to grand gestures, here are some heartwarming travel stories from Pinoys that will restore your faith in humanity.
Also read: 7 Ways Pinoys Can Travel The Philippines Better
1. Travel, trust and pixie dust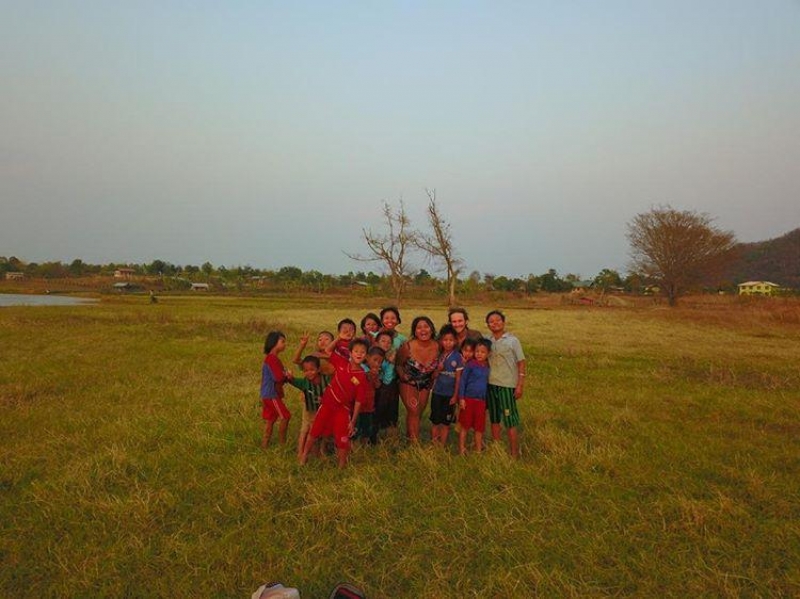 "It was already late afternoon, and I ended up in a truckload of local people. The truck dropped us off in a random mountain village that was not on the map, and as soon as we got down, people asked us why we're there and where we were staying. We got invited by two girls in the truck to have lunch in their home, and we were fed with good curry dishes and told that they could host us if we'd like them to. In Myanmar, it's not legal for locals to host foreigners, but there was no hotel in sight and there were no more vehicles outside the village.
We wandered along the village, where people were just smiling and staring at us. Everyone was inviting us to their homes and letting us drink their local Kayah wine. It turned out that on that evening, there was a big annual festival that gathered all the tribes in the Loikaw area.
I borrowed everything that's foreign to me — from a big gong that they used for their ceremonies to a small drum that they used for performances. We got invited to four dinners that day and everybody just wanted to host us and feed us. That night, we watched several song and dance numbers from different tribes in Loikaw. It was very memorable to witness all this for free! People pay to see this and here we were — all because we decided to take that random truck and trust in the universe!" – Krysten Boado
Also read: Meet The Pinay Hitchhiker Who Travels The World Nearly For Free
2. A local love story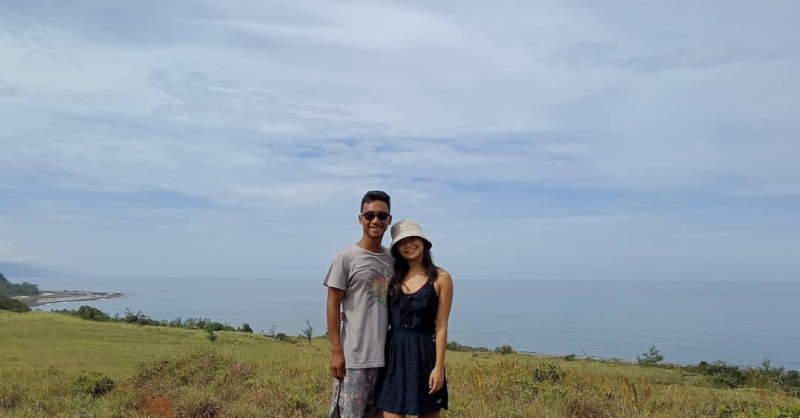 "I was trying hard to ride a bike around Baler during my first solo trip there. City girl akong bawal mag-try ng maraming outdoor things growing up, kaya excited ako matutong mag-bike. Looking back, nakakatawa na I tried learning how to ride a bike in a place where I didn't know anyone. So, when the bike chain broke, I had no idea what I was supposed to do. Apat na lokal kaagad yung nag-rescue sa akin, and nobody asked anything in return.
Nung hapon na at wala na akong magawa kasi I missed the window to tour the place, may nakausap akong lokal. Sabi niya, sayang naman if I don't see kahit Ermita Hill man lang. So inangkas niya ako sa motor niya. I prayed na hindi ako kidnap-in, but solo trip is life. Then nagpunta kaming Hanging Bridge at Ermita Hill. One hundred lang yata siningil sakin? No red flags naman of being creepy. Tapos niyaya ko nalang mag-dinner para malibre ko naman, pero he paid for his dinner.
Tapos, pinakilala ako ng kasama kong local mag-surf sa tropa at cousins niya. All were guys and around 30 years old or younger. Walang creepy. Natuwa ako kasi everytime na makiki-join ako sa kanila, sila pa nag-ooffer lagi ng food or coffee. Hindi namimilit tumagay kung ayaw. Saktong kwentuhan lang. Walang nag-take advantage sa pagiging turista ko na magpalibre or what like others would assume.
Ang laking bagay sa akin ng kindness ng locals nung nagdecide mag-relocate sa Baler. Eventually, may nakilala akong boy na epal na kinaibigan ako. Surf nang surf sa tapat ng bahay ko kahit marumi dagat doon. Wala daw siyang anything to offer, pero ang dami niyang alam in life. Super bait at maitim. Life partner ko na siya ngayon." – Shan Faye
3. Help that goes a long way
"My mom and I were in Bangkok, in a big mall. Siam Paragon, I think. We were figuring out which direction to take and we asked a local for help. She was a student. Instead of telling us where to go, she went out of her way and walked with us to where we were headed. That was the first time I encountered a local abroad who was actually that thoughtful." – Therese Sta. Maria
4. No man is an island
"My first solo flight was difficult. My bags were overweight and I didn't have cash to pay for additional baggage. It was late in the evening, so I didn't want my parents to be bothered (I also didn't want them to know that I used all the money they gave me to splurge on stuff). I started panicking, and the the person behind me in line must have noticed. He went up to the counter and asked me if he could check one of my bags under his name since he had more than enough allocation. His offer sounded sketchy, but it was the best option that I had at the time so I said yes.
Over coffee, I told my savior that it was my first time travelling alone. He shared some tips and stories about travelling. I learned that he's an engineer born and raised in Cebu, who flies to Manila every week for business." – Kevin Asio
5. Kindness everywhere
"I don't recall any specific heartwarming instances, but when I lived in Japan nearly all locals were incredibly helpful especially to foreigners — even with the language barrier. Perhaps because of this barrier, they will willingly walk you to your destination even though they are headed to the opposite direction. Being polite and helpful is simply the norm in Japan." – Kevin Tsai
6. Excellent service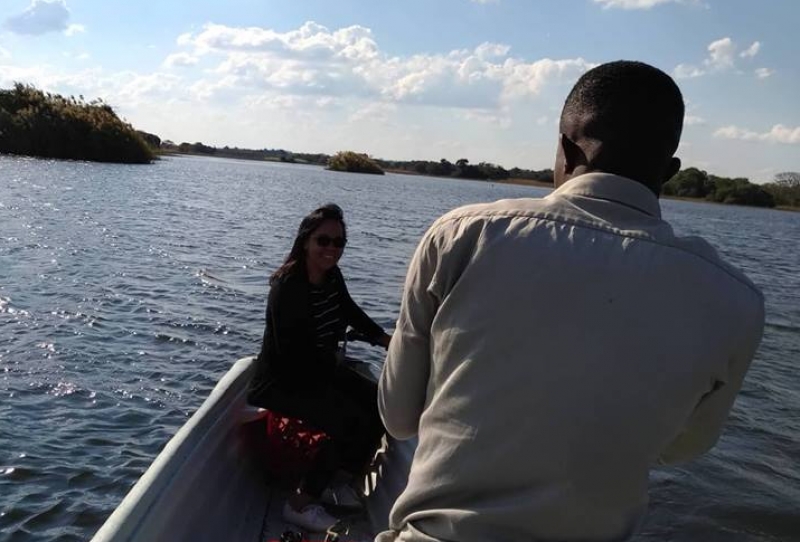 "I was in Zambia with my friend and her aunt. We had a guide sa isang boat ride.
He was your usual tour guide na mabait, kwela, at maraming kwento. Alam lahat about the place. After some time, in the middle of the lake, pinatay niya yung makina ng boat. Ang taas ng tirik ng araw noon so I was wondering kung anong meron. Sabi nya, nasa pinaka gitna daw kami ng lake and it was the best place to take pictures. So, he took our pictures. Group pics and solo pics, todo effort siya.
I'm sure he does it for all the tourists, pero super na-appreciate ko yun. He even picked water lilies for us (kinakain daw yung stem nun, so he demonstrated din). And later, he even let my friend's aunt drive the boat. I think sa buong trip namin, siya yung binigyan namin ng pinakamalaking tip." – Abigail Bacani
7. To the rescue
"I signed up on HelpX.net during a trip to northern Vietnam and one of the hosts I ended up with got a little too 'creepy' after I just spent one day in her homestay slash English centre. Sobrang strict for no reason and she wouldn't let me leave (sa super takot ko I really felt the need to). So while she went out for grocery, nagpack ako super bilis and escaped. Super remote nung town na yun, somewhere in Ha Giang Province, so may fixed schedule lang ang mga buses na dumaraan around that time.
Sa takot ko na makita niya ako sa road, nagtago ako sa isang kainan and the staff and other people na nakatambay offered to help bring me sa provincial centre. Tulong tulong sila call for a transportation and sakto may dumating na cargo bus, and pinakausapan nila yung driver to let me ride. I told what happened to the foreigners I met in Hanoi (from Ireland and England) and they were kind enough to call me via messenger and comfort me dahil super panic mode ako that time." – Joser Ferreras
8. Hello, kababayan
"In Singapore, while we were inside a train, a kababayan overheard us talking in Tagalog. She courteously introduced herself and asked where we were going. I replied and we got into a short exchange of pleasantries. Then, she asked if we wanted to go to the zoo and the night safari. She said she had complimentary tickets for four pax for both places. I gladly accepted her offer that left me speechless and in awe. I managed to thank her though before she got off the train." – Marlyn Uy
9. Mi casa es su casa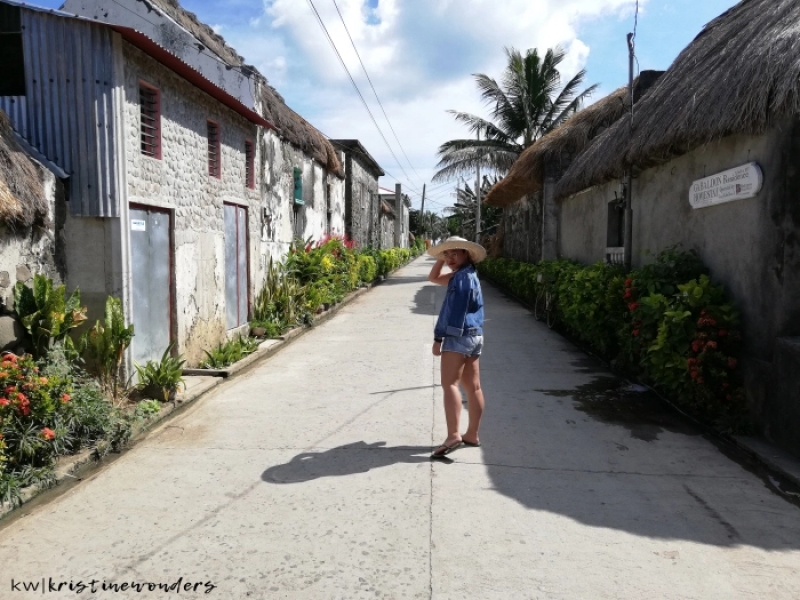 "While most of the locals in Batanes were all smiles and helpful, our guide was probably one of the kindest and most genuine persons we've ever met. Kuya Fred took us to both touristy and secret spots, and also made sure that we got to these locations at the best time with the best views. He even prepared a picnic for us for our trip to the Homoron White Beach.
On our last evening, my friend and I wanted to take a time lapse of the sunset but it seemed that we wouldn't make it to the viewpoint on time. Kuya Fred rushed us from the Blue Lagoon to a clearing by the side of the road. As we were watching the sunset, we kept laughing at ourselves because we must've looked crazy as the three of us picked up rocks and driftwood just so we could stabilize our phones. This was probably something small, but at that time, we saw how sincere he was in helping us make the most of our last evening. Looking back, it was one of the best sunsets ever." – Clam Cruz
10. When kindness keeps you alive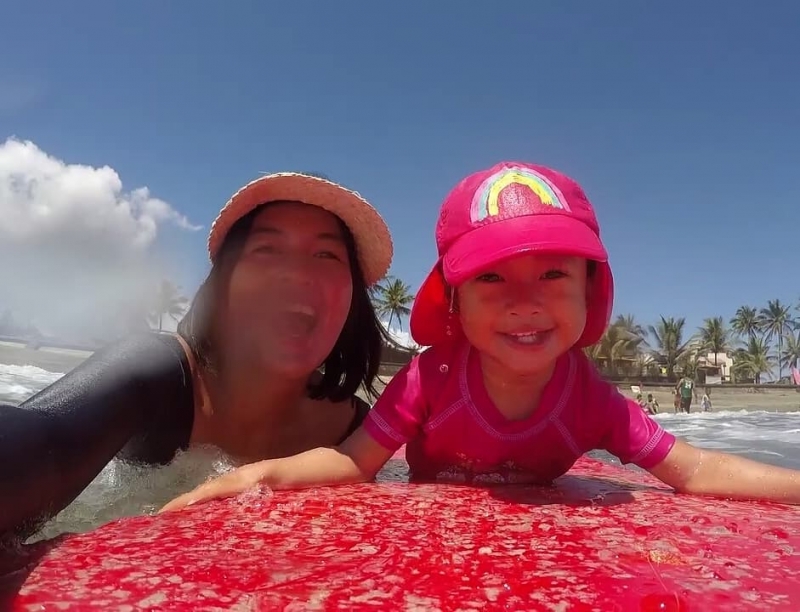 "May one time nung nakatira pa sa city, nag-Baler trip ako with a couple and we took my car. Nung nasa Maria na kami, gabi na yun, mga 10 or 11pm, na-flat yung gulong. So, immediately nag-park kami sa tabi. Thankfully, it was a town and hindi sya nangyari sa bundok or remote area. Isang guy lang kasama namin, and buti na lang marunong sya magpalit ng gulong. Pero yung tools na meron sa car ko, hindi enough para i-carry yung car to change the tire. Hindi na kami nag-effort na humingi ng tulong dahil agad agad may lumapit na dalawang lalaki may buhat na hollow block at sinabi na gamitin daw yun pang dagdag patong sa jack. Ayun, hindi nila kami iniwan hanggang nakaalis kami. Good souls at late night.
Nag-relocate ako sa Baler a while after, at hindi ako natakot iwan buhay ko sa city. Alam kong mabubuhay ako sa Baler dahil sa kabaitan ng mga tao doon. Madaming beses na akong nakakain sa mga kainan ng walang dalang pera o minsan kulang pa, at laki ng tiwala nila na babalikan ko ang bayad nila. Minsan may libre pang candy para kay Alana (daughter)." – Jovanne Faraon
Also read: The Risks Of Travelling Solo: Is It Worth It?
While there are many risks involved in travelling, anyone could attest that its lessons certainly outweigh all of its downsides. And among the significant lessons one can discover in travelling, perhaps the greatest of them all is relearning the essence of humanity. Travel enough, and you'll see for sure how kindness is a universal language.