Contributed by Vinn
Cyprus remains to be an underrated European destination that Filipinos ought to include on their bucket lists. This beach-studded island country is found in the great Mediterranean Sea, graced with abundant valleys, postcard-worthy beaches, and beautiful storied ruins.
True, it is a long way from Asia, but to ease you into the idea of discovering Cyprus for yourself, I've come up with a guide so you can enjoy autumn and winter in Cyprus for free! Read on to know more about free tours in five Cypriot cities. This will definitely trim down your budget and save you some effort in planning!
What to wear?
In Cyprus, Autumn falls from September to November and normally renders a manageable temperature of 20°C and above. This is the perfect time to savour the outdoors and wear tropical-themed clothes like loose shirts, sleeveless tops, and comfortable shorts to enjoy the cool air.
Winter starts from December all the way to February (but March can still be very cold). Be sure to bring jackets or layers that can warm you against a temperature that starts from 17°C and drops down to 12°C. You can also check this temperature guide to plan your OOTDs!
The five Cypriot cities with free tours
1. Nicosia /Lefkosia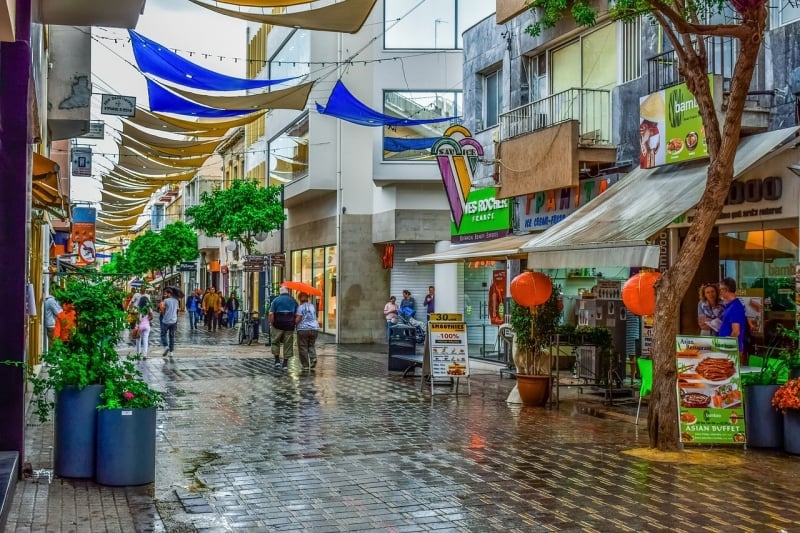 Nicosia is the capital of Cyprus, also known as the "divided capital". This city doesn't rely too much on tourism, but thanks to its complex history, there are still several attractions that could take your fancy from Venetian architecture, museums, and local handicrafts. Hop on their free tours every Monday and Thursday all year 'round!
Monday tour: Take a trip to the northeast suburbs of Nicosia and explore the charming villages of Kaimakli and Palouriotissa by bus and on foot. You will also get a glimpse of the city's traditional architecture through the Venetian Walls, churches, neighbourhoods, and workshops.
Thursday tour: Visit Nicosia's Old Town which comprises of medieval walls, narrow streets, churches, and traditional workshops. The tour takes approximately 2.5 hours, and the meeting point is at CTO Information Office in Laiki Yitonai. You can check out the Cyprus Tourist Guides Association website or call 357 22 674264.
2. Limassol / Lemesos – Germasoyeai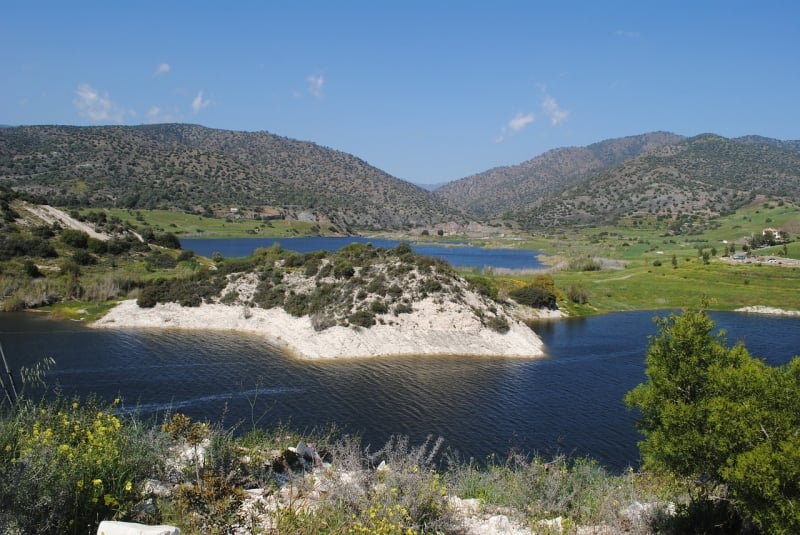 Limassol is on the southern coast of Cyprus and the second-largest urban area after Nicosia. It is presently an important trade centre of the island country. Known for its bountiful environment, carnivals, and wine festivals, both adults and children will surely find this destination thrilling! Limassol's free tours are every Wednesday from the present up until April 2020. The city has two alternating walking tours each week, so make sure you time your tour with the corresponding activity!
The first tour: Enjoy an amazing view of Germasogeia, the "Village Blessed by Water", where you take a peek inside village life and appreciate the picturesque natural beauty of the town. You'll also drop by the Germasogeia water dam, an animal habitat which shelters thousands of migratory birds at different seasons. This is also a charming destination for romantic walks and picnics with the family!
The second tour: Get in touch with nature through Germasogeia's nature trails and admire the panoramic views as you reach the hilltops. Take snaps of the various blossoms which unfurl with kaleidoscope colours through the seasons. Discover the different breeds of flora and fauna, and meet the singing birds as you breathe in the fresh air from Mother Nature.
The tour takes approximately 3 hours, and the meeting point is at CTO Information Office in Germasoyeia. You can check out the Cyprus Tourist Guides Association website or call 357 25 323211.
3. Larnaka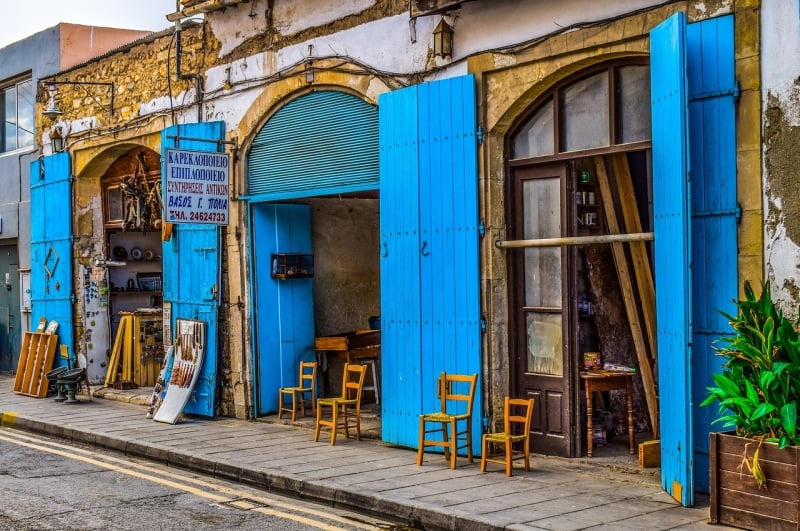 Larnaka also lies on the southern coast of Cyprus. It's the country's third-largest city where Cyprus' largest airport, Larnaka International Airport, is found. Larnaka is known for St. Lazarus Church, Hala Sultan Tekke Mosque, Salt Lake and Finikoudes Promenade. The city's free tours start from Mondays to Saturdays. These tours began on 1 November 2019 and will continue until 31 March 2020.
Take a look at the action-packed itinerary below or click here! There's birdwatching of pink flamingos on Mondays, then you can visit a camel park on Tuesdays (yes, camels!), followed by village explorations and several cultural immersions the rest of the week!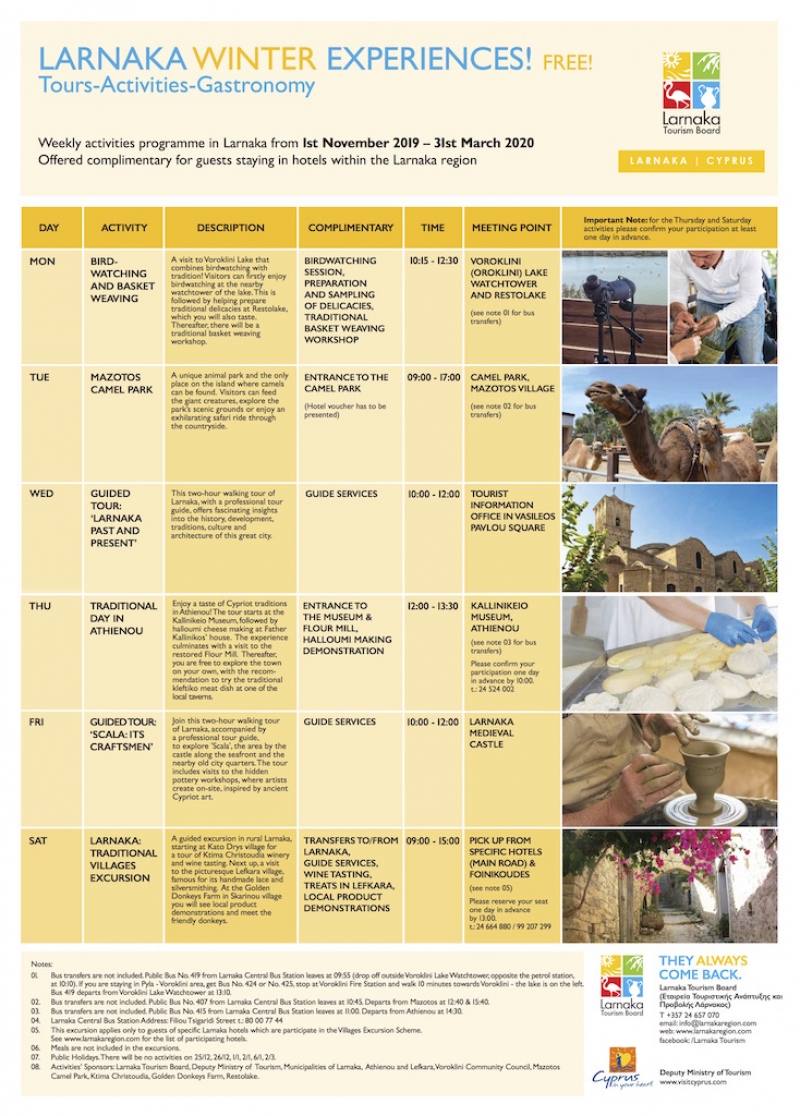 Stay in Larnaka for a whole week because, with this tour, you already have the perfect schedule! You don't even need to think of making your own itinerary. Just relax and enjoy the free tour that's already set up for you. What's more, this program is linked with selected hotels in Larnaka. Become a guest in one of the hotels to avail of these tours!
This is organised by the Larnaka Tourism Board, Deputy Minister of Tourism and Local Authorities. Check the flyer or visit Larnaka Region's website for more information.
Also read: A Day In Larnaka, Cyprus — Beaches, Shopping & More!
4. Ayia Napa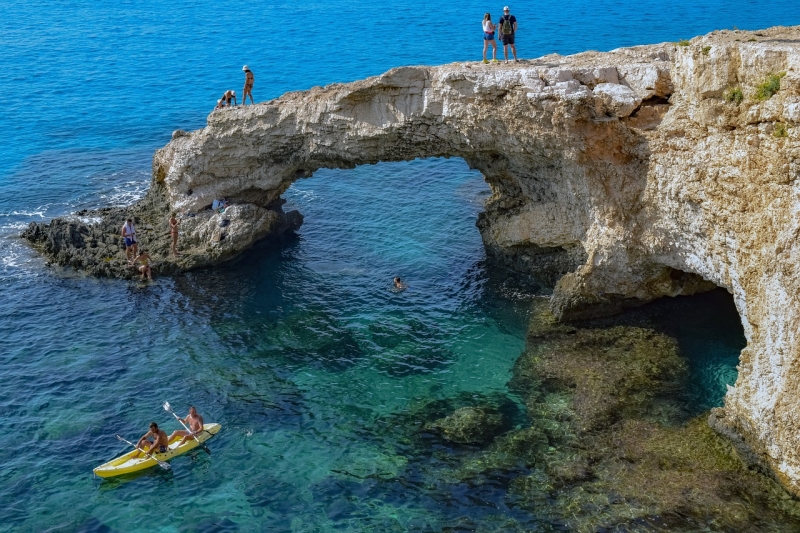 Ayia Napa is found in Famagusta District. It's a tourist resort on the far eastern end of the southern coast of Cyprus and a haven of white-sand beaches (the most popular being Nissi Beach). If you like going to clubs, you're in luck because Ayia Napa has a vibrant nightlife thanks to its restaurants, bars, and clubs that keep the district busy. Ayia Napa is also famous for Cape Greco (a protected nature park) where you can dive, snorkel, and explore sea caves. There is only one free tour and it's every other Wednesday in winter. Expect the tour to run from November 2019 until February 2020.
Also read: A Road Trip To Northern Cyprus — Kyrenia And Famagusta
They call this area's free tour, "Ayia Napa and the Sea: A Different Dimension". As it is winter, tourists get to stay cosy in a village bus as they are driven around Ayia Napa while admiring the surrounding coast. Booking in advance is a must!
The tour takes approximately 3 hours, and the meeting point is at CTO Information Office at 12 Kriou Nerou Avenue. You can check out the Cyprus Tourist Guides Association website or call 357 23 721796.
5. Paphos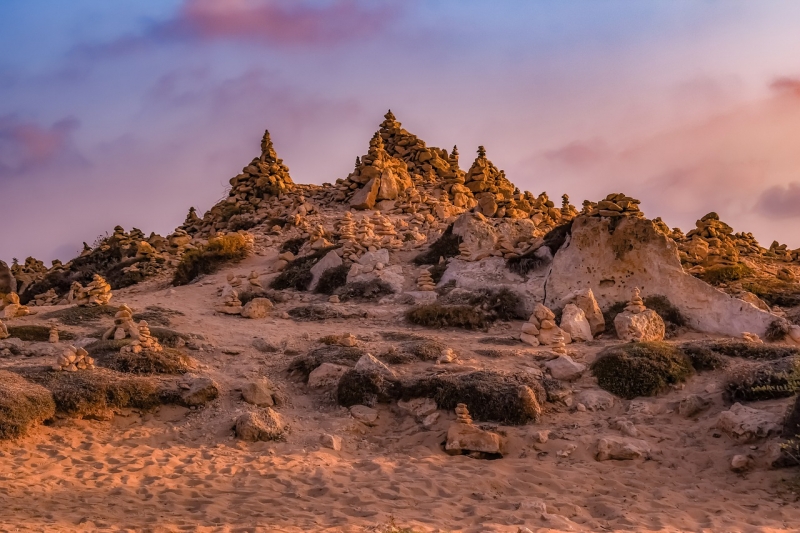 Paphos is a coastal city on the southwest of Cyprus and listed as a UNESCO World Heritage Site. Greek mythology fanatics flock to Paphos just to see the famous Rock of Aphrodite. Locals have long maintained it to be the birthplace of the mythical Greek goddess, shrouding the site with mystery and wonder. See it for yourself and avail of the free tours every Thursday from November to December 2019.
Walk around the old town and go on a historical tour in Ktima; this tour will show you the city's progress from the late Byzantine Era to the present time. Other main highlights include historical monuments that reflect architecture from the medieval ages, the Ottoman Empire, and British rule. Be sure to book in advance!
The tour is organised by the Pafos Regional Board Tourism. It takes approximately 2.5 hours, and the meeting point is at the Market Bus Stop. To learn more, check out their website, contact them at [email protected], or call 357 26 811500/26932841.
Kudos to the hardworking Cypriots who promote their beloved country! The municipalities, Cyprus Tourism Organization, and Cyprus Tour Guides Association are doing a wonderful job accommodating tourists with free tours to spread the love of Cyprus! Take these opportunities to make your Cyprus holiday affordable, rejuvenating, and educational all at the same time.
You can even create an itinerary that will work around the free tours mentioned above. Just don't forget to call the listed offices to confirm schedules! I hope these free tours have excited and prepared you for a trip to Cyprus. Trust me, you'll bring home tons of memories and it's going to be a trip you won't regret. See you there!
Note: These are all tour information as of November 2019.