Contributed by whereschardy
Hong Kong and Macau are both tourist-friendly places and good picks for a first out-of-the-country trip for Filipino travellers. For those who are wondering, Hong Kong is roughly an hour away from Macau via ferry. Travelling to and around can be expensive, cheap or even FREE depending on your preferences. So if you're planning to visit these places as your first international destinations, I have listed below some ways you can enjoy your trip for less money than expected, just like I did.
Also read: 4 Days in Hong Kong: A DIY Itinerary
Admire the Symphony of Lights and the Hong Kong skyline
Symphony of lights is the largest permanent light and sound show in the world performed by towers from the Central District in Hong Kong. You can witness this spectacular show at Victoria Harbour every night at 8pm. I suggest you go there at least an hour before the show to get a good spot since it can be pretty crowded during peak season. Victoria Harbour is not only good for a night stroll, if you are more of a morning person and would want to see Hong Kong's skyline then you can go visit the place during the day.
Note: Avenue of Stars has been permanently closed already.
Directions: Get off at Tsim Sha Tsui Station through Exit E along Nathan Road. Walk towards Salisbury Road and you'll see Salisbury Garden and Hong Kong Space Museum on the opposite side. Take the pedestrian subway and you'll see yourself in the heart of the harbour.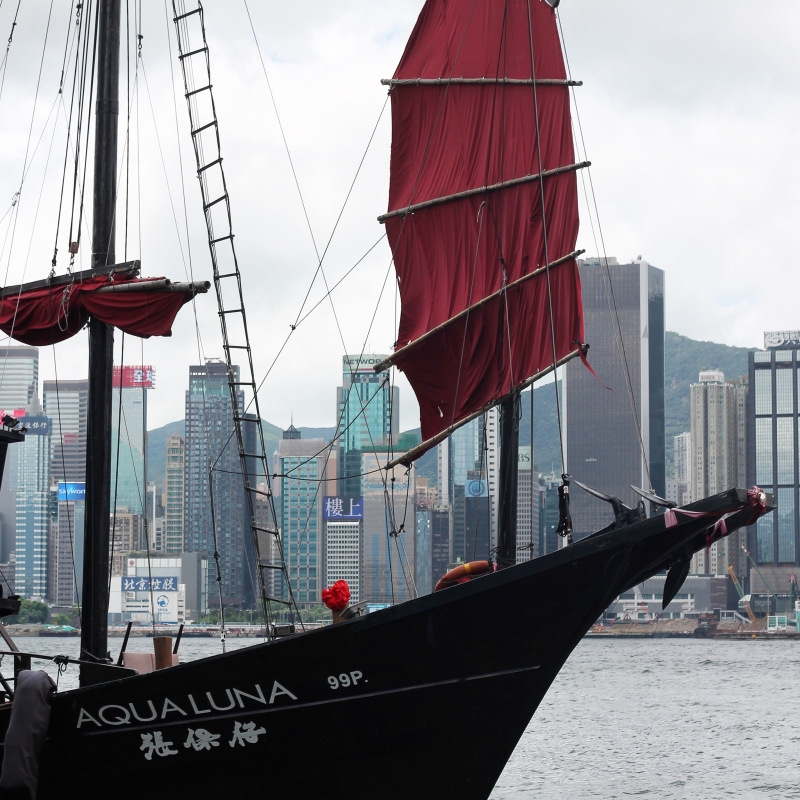 Be an artist for a day at the Upper Lascar Row and Hollywood Road
Upper Lascar Row is known as Cat Street and Hollywood Road as Antique Street. These are the places where street art and thrifty finds and knickknacks collide. Are you a collector of antiques? Or are you more of an artist who appreciates random street art? If yes, then these are must-visit places for you.
Directions: Take the MTR to Sheung Wan Station and take the A2 Exit. Walk along Hiller Street and turn right at Queen's Road. Then, W=walk towards Ladder Street and then turn left and walk to Upper Lascar Road.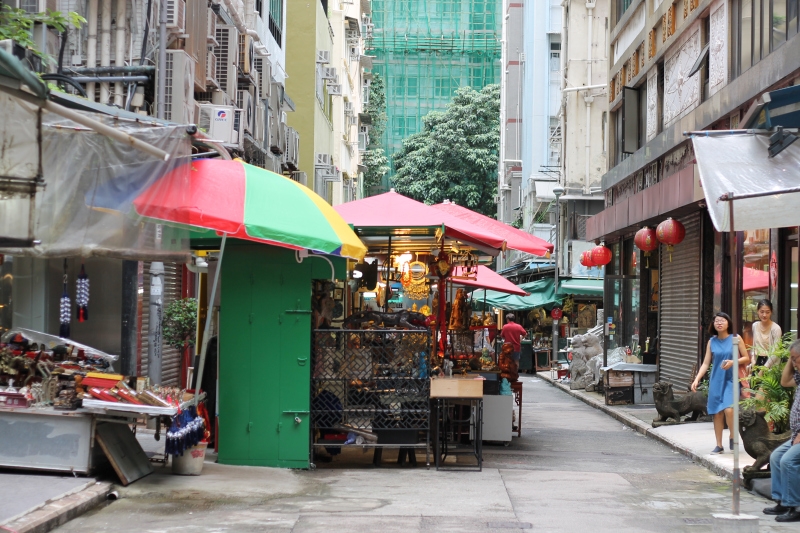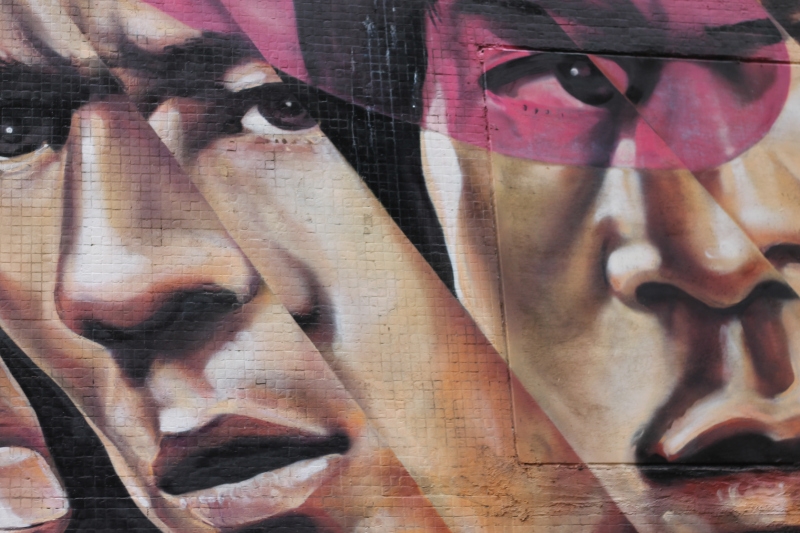 Shop till you drop at Causeway Bay
Listed as the world's most expensive shopping strip in the world, it is home to all major brands you can think of. Name it all, Causeway's got them covered!
Directions: Ride the MTR to Causeway Bay and take Exit A to Times Square. If you would like to visit Upper Lascar Road first, walk towards Central and ride a tram bound for Causeway Vay for a very cheap fare of only HK$2.30.
Practice your haggling skills at the Ladies Night Market
Searching for cheap souvenirs? You have a doctoral degree in haggling? Hong Kong has a place reserved for you. The Ladies Night Market is located in Tung Choi Street, Mongkok and operates early in the morning up until late night. If you want to buy souvenirs, I suggest you buy them here.
Tip: Always haggle. For example, I bought a sling bag priced at HK$150 to HK$50. Take note that every customer for the sellers there is money especially since Hong Kong is a touristy place. I promise, they will force you to buy their items and instead of getting annoyed, use it as an advantage to buy their products at a very cheap price!
Direction: Catch the MTR to Mongkok, exit at E2 and walk along Nathan Road towards Shan Tung Street.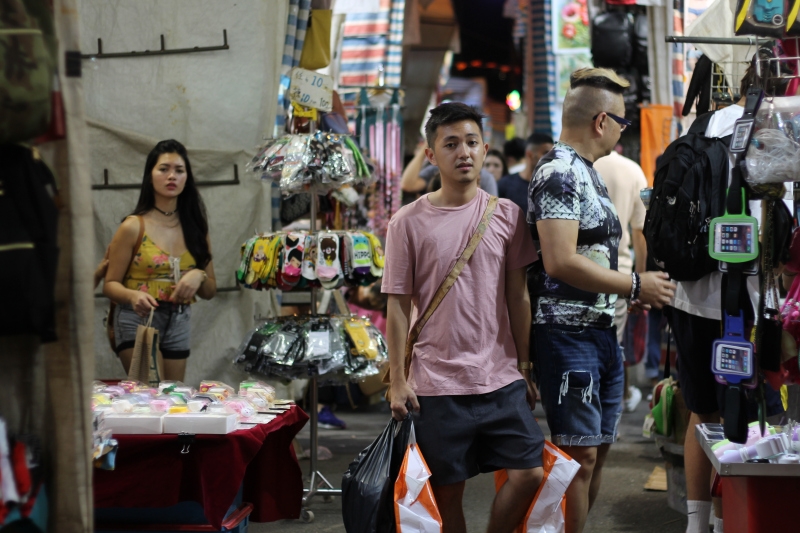 Buy more stuff at the Sneaker Market
To all footwear fans out there, you have to visit Sneaker Market which is close to Ladies Market. A street filled with almost all outlets of your favorite brands: Adidas, Nike, Converse, Vans, Reebok and more. Most of the stores here are on sale and offer additional discounts if you buy two pairs of the same brand. If you are on a tight budget, you can still enjoy window shopping and enjoy the ambiance of the busy area.
Directions: Catch the MTR going to Mongkok Station and take Exit D3. If you are at the Ladies Market already, walk towards Temple Street. Sneaker Market is just two blocks away from there.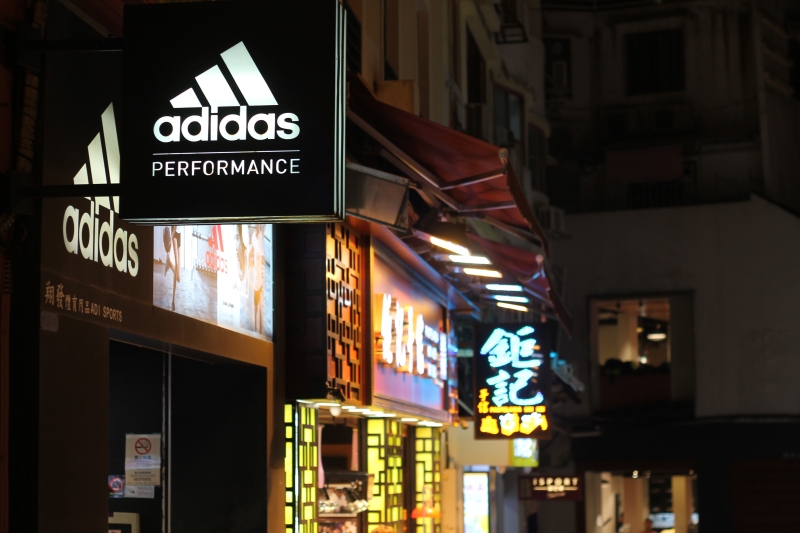 Add some colour to your trip at the Flower Market
Who hates flowers? Definitely not me. If you are a big fan of rainbow coloured roses and closing fly trap plants, for example, then this place is surely for you. I have never been into a place so calming despite the busy workers in the area. The smell of fresh flowers and the sight of different vibrant colours will absolutely make you smile.
Directions: Catch the MTR to Prince Edward Station and take Exit B1 to arrive at Prince Edward Road West. Walk towards Sai Yee Street, and then immediately turn right into Flower Market Road.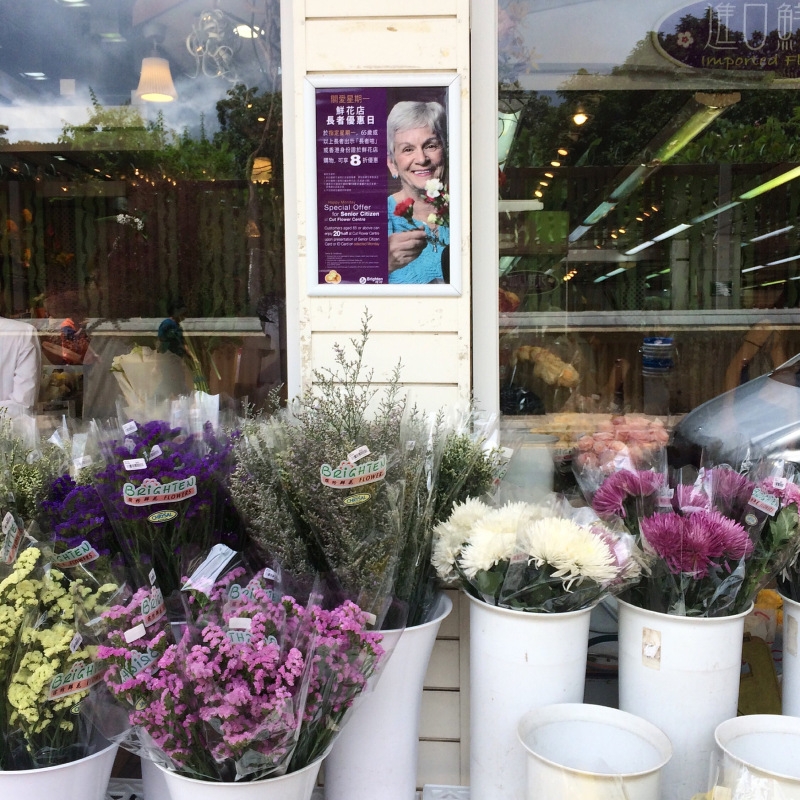 Visit some animal friends at the Bird Garden
I have not dreamed of becoming a veterinarian but our house smells and looks like an animal detention center. We have dogs, pet fish and birds – probably a hundred love birds! Despite the unbearable heat that I had to face while walking, I endured all of the pain just to see the the Bird Garden. I just think I have a personal connection to animals and that was probably the reason why I got so excited. If you have more time, you can also visit the Goldfish Market.
Directions: Catch the MTR to Prince Edward Station and exit at B1. Walk north along Nathan Road for approximately 10 minutes until you reach the intersection with Yeun Po Street. Once there, you can see sign posts going to the Bird Garden.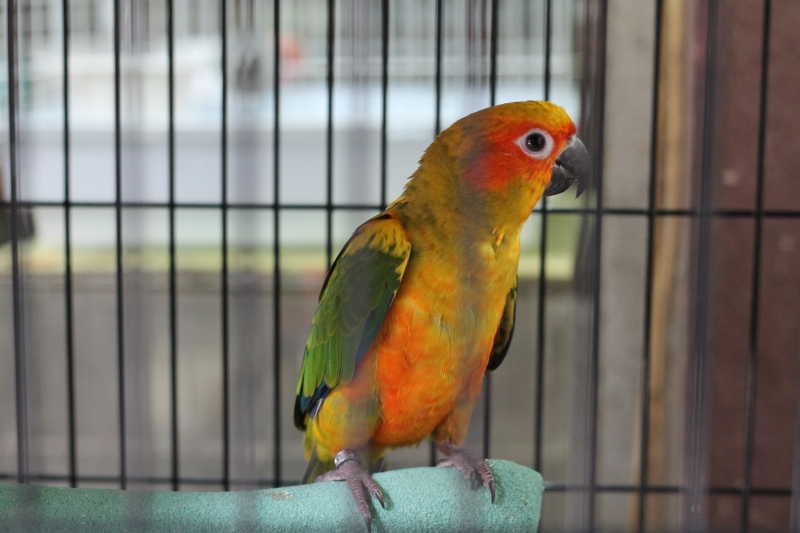 Be the ultimate Hong Kong tourist at Tsim Sha Tsui
If you are staying in this area, every day is a lucky day for you. Close to almost everything you need as a traveller including cheap hostels at Chungking Mansion, the ferry terminal, more tourist attractions, some of  the biggest shopping malls in Hong Kong, international branded stores, and etc. Merely taking a stroll in this area is an experience worth keeping. Imagine a picture of you with the bustling crowd of people walking and the flashy neon sign posts in your background.
Tip: Have your money exchanged at Chungking Mansion where the great deals are usually are. You can have lunch or dinner inside here as well. There are a lot of Pakistani and Indian food stalls at the ground floor selling meals for a cheap price.
Directions: If you are not staying at Tsim Sha Tsui, catch the MTR to Tsim Sha Tsui Station and exit at C1. On your left side, you'll see Chungking Mansion, and on your right is the iSQUARE Mall.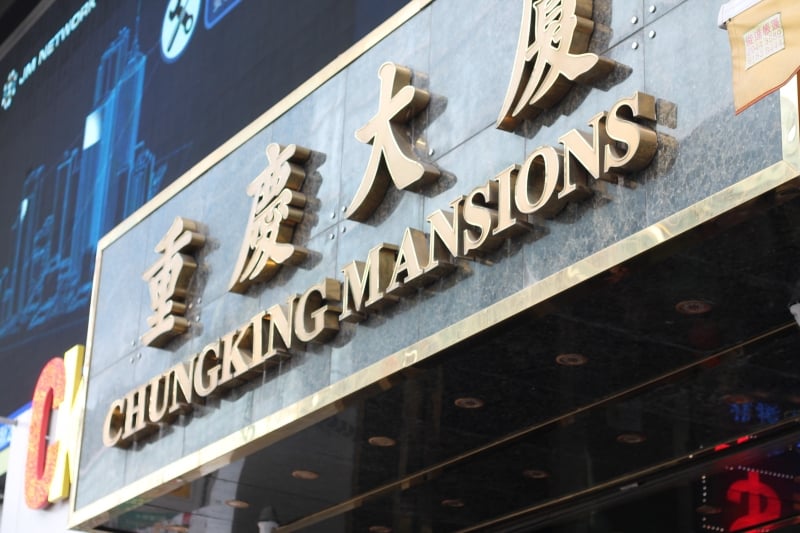 The directions may seem confusing at first, so it's best to familiarise yourself with the MTR Map posted below. Always remember the golden rule: Know where you are and know what station is closest to your destination. Knowing the exits per station can be challenging as well, but don't panic! You can always ask questions from the people. Most stations also have information kiosks.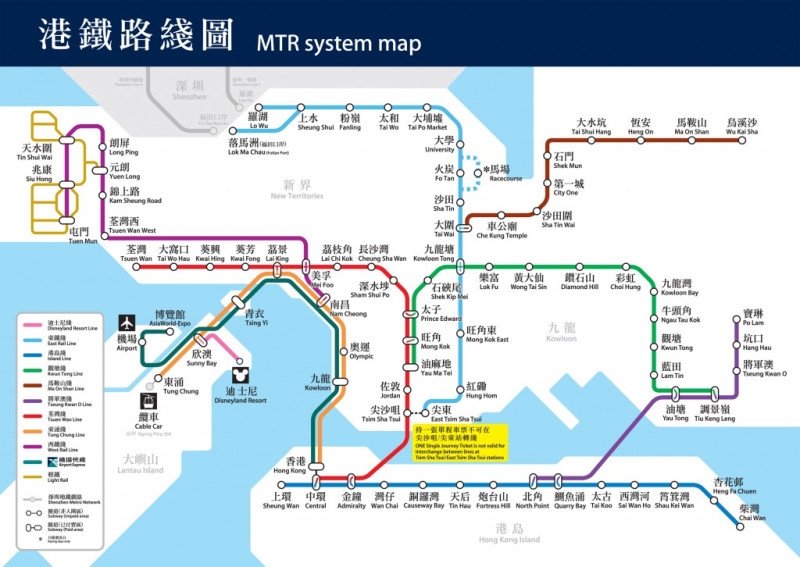 After spending some days in Hong Kong, most travellers opt to head to nearby Macau to make the most of their trip. Here are some ideas once you're there.
Visit the Ruins of Saint Paul and Senado Square
Two of the most popular tourist attractions in Macau are located right next to each other. The famous 17-century Saint Paul Church in Rua de Sau Paulo, Macau was destroyed by fire leaving only the front facade and the grand stone stairs. Senado Square (Largo do Senado) is another famous historic place in the country and a must-visit site for tourists. Seeing the intricate architecture of the buildings gave me a glimpse of Macau's history.
Tips: The official languages in Macau are Chinese and Portuguese. You are a lucky person if you are a Filipino as there are a lot of our kababayans working there. I actually remembered when we got confused with the directions going to our hotel. Two Filipinos assisted us and one even accompanied us going to our hotel. Another tip is when walking around Senado Square, don't hesitate to take free samples of Pork Jerky. It can serve as your light snack already.
Directions: Upon arriving at Macau Outer Harbor Ferry Terminal or Taipa Ferry Terminal, take the complimentary shuttle bus ride going to Grand Lisboa where Senado Square is just a 10-minute walk away. Alternatively, you can  take a bus ride for a cheap price of around MOP$3.20. Bus routes are also posted at the bus stops to guide you on your travel.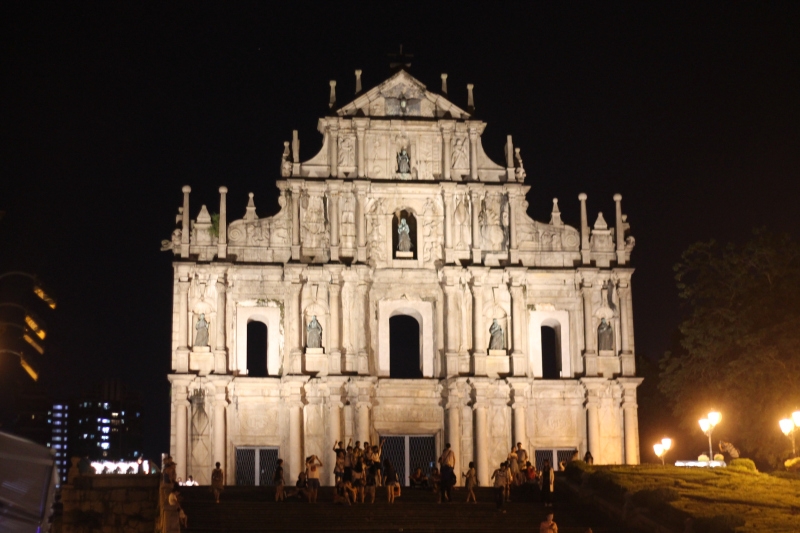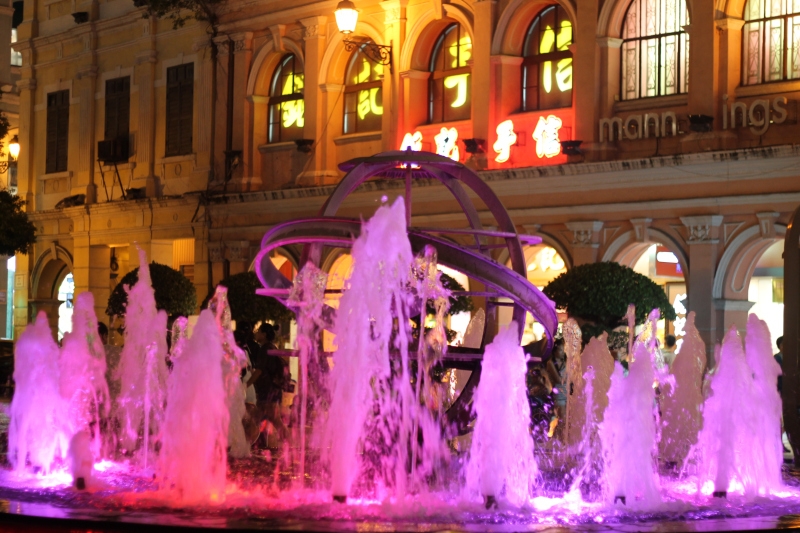 Hop from one casino and hotel to another
Almost all well-known hotels and casinos in Macau offer free shuttle buses for tourists arriving in Macau. Whether your entry is via one of the ferry terminals or the airport, you'll have it easy navigating the famous areas without spending much. We were sort of hesitating at first to ride the buses since we didn't really know if we would get reprimanded if the bus driver would figure out that we are not actually guests of any hotel. But we just did it and mind you, we only spent MOP$3.20 each for transportation during the entire Macau trip. Explore the ever stunning Venetian Hotel, Grand Lisboa, Conrad, City of Dreams and Wynn Hotel without spending a single cent on transportation.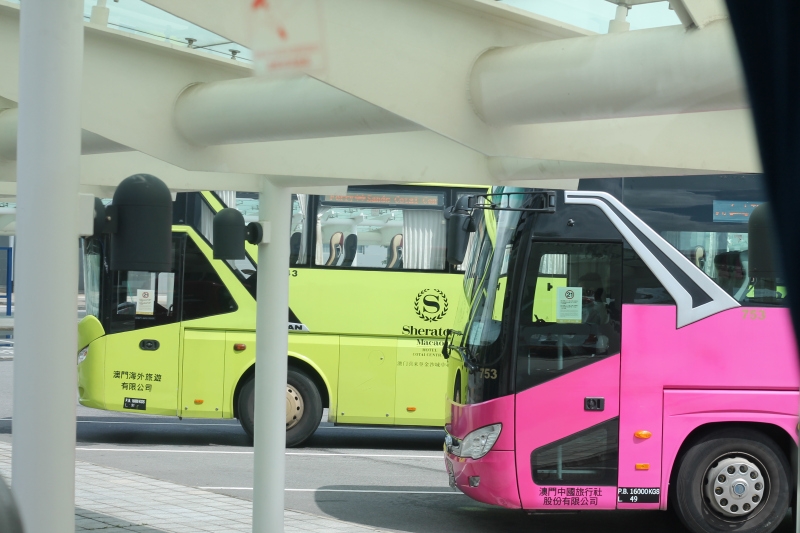 Tip: If you are having a return flight from Macau, go to any of the hotels who have complimentary buses and take the bus going to the airport, again, for free! Just be mindful of their trip schedules.
Directions: Ride the complimentary shuttle bus of your choice from the airport or ferry terminal. For us, we went to the Venetian first and then went back to the airport, boarded the bus bound to the Wynn Hotel and walked to Grand Lisboa. We didn't get the chance to explore the City of Dreams and Conrad (it was not part of our itinerary anyway). Most buses operate every 15-30 minutes.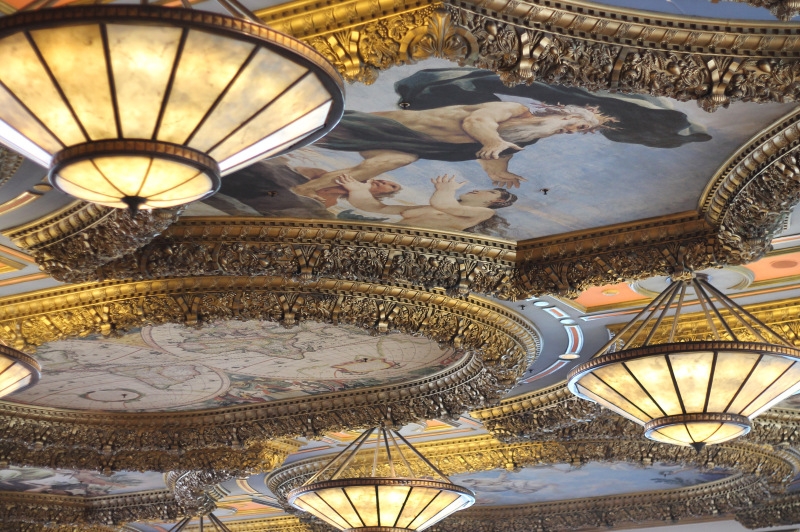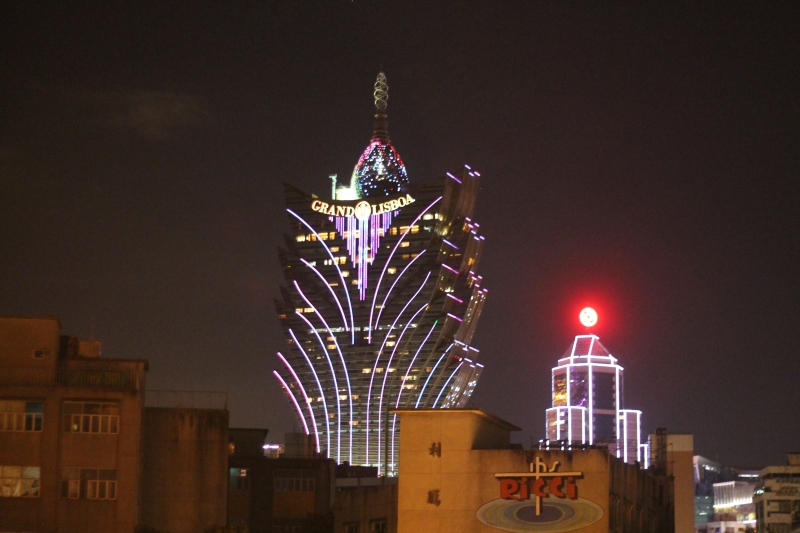 A night before my flight, I was totally scared by just merely thinking what could possibly happen during my travel. However, I learned that you just really have to go with the flow and be spontaneous and adventurous. Do not be afraid to ask questions. It is not a criminal offense. Make friends as much as possible and always remember that everyone has to start somewhere. If you are not gonna start now, then when?
Also read: Filipinos Can Experience Spring at These 9 Visa-Free Destinations