Contributed by The Wknd Travel
For the past few years, I've stayed in different hostels all over the Philippines, Southeast Asia and East Asia. Staying in this kind of accommodation helped me change from being an introvert to the most social person I am now. It also helped me go out of my comfort zone and overcome my anxieties while travelling on my own.
Before anything else, let us see how a hostel is defined in a dictionary. Merriam Webster defines a hostel as an inexpensive lodging facility for usually young travellers. It typically has dormitory-style sleeping arrangements and sometimes offers meals and planned activities. Oxford Dictionaries define it as an establishment which provides inexpensive food and lodging for a specific group of people, such as students, workers, and travellers.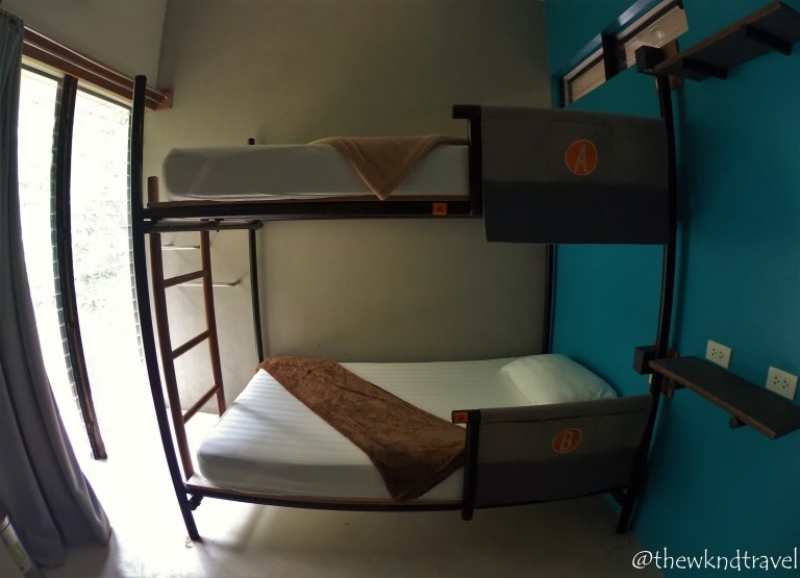 Both definitions mentioned inexpensive accommodation where young people or travellers stay while travelling. Yes, hostels cater mostly to young travellers, to people like us. Majority of the hostels offer dormitory or shared accommodation but there are also some that have private rooms at a little higher (but still cheap) rate.
Also read: 5 Ways Filipino Budget Travellers can Save Money on a Trip
In this post, I will elaborate more on the ups and downs of staying in hostels. I will also give tips to follow for when you are looking for a hostel or for when you are already in one. Hopefully, after reading this post, you will consider staying in a hostel for your next trip.
Disclaimer: All points and tips below are based on personal experiences.
Ups
Affordable price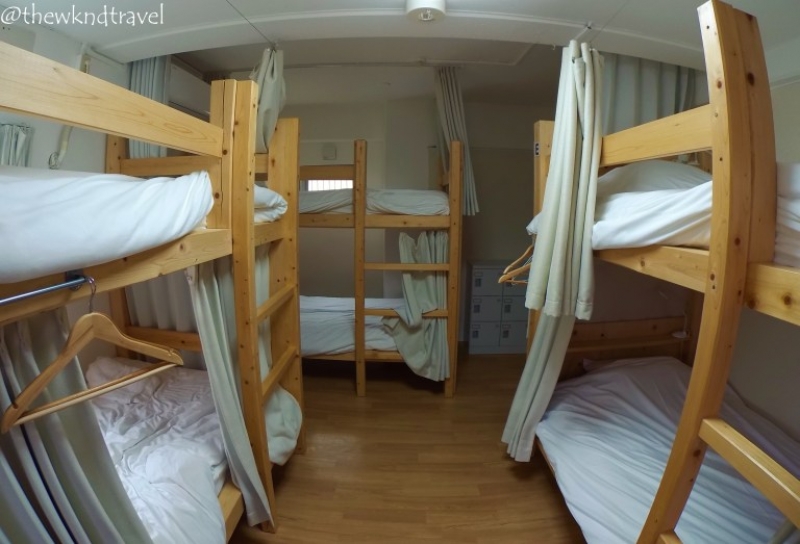 Hostel rates are way cheaper than that of hotels and serviced apartments. You only pay around 25-30% of a hotel's nightly rate. Imagine paying ₱400–600 for a night stay in Coron compared to paying ₱3,500 per night in a fancy hotel located in the same area.
For an affordable price, you get the same basic amenities that hotels provide you — a bed with pillow and sheets, luggage storage, free WiFi, reading light and the list goes on.
You meet new people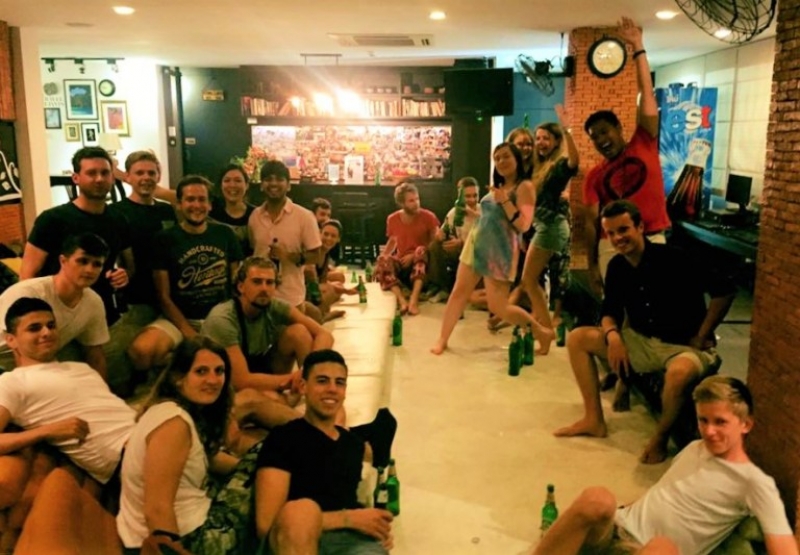 Meeting a lot of people is probably my favourite advantage of staying in hostels. You meet these people in your dormitory rooms or in a hostel's social or common areas. Most of the time, it just starts with a simple "Hi, how are you?" or "Hi, where are you from?" and you end up having good new friends and awesome memories.
Most hostels have spacious communal lounges where people can sit down, talk to others and exchange experiences and recommendations. A significant portion of the travelling population is composed of solo travellers. Most of them are up for meeting new people and having good times with them.
Fun and cheaper activities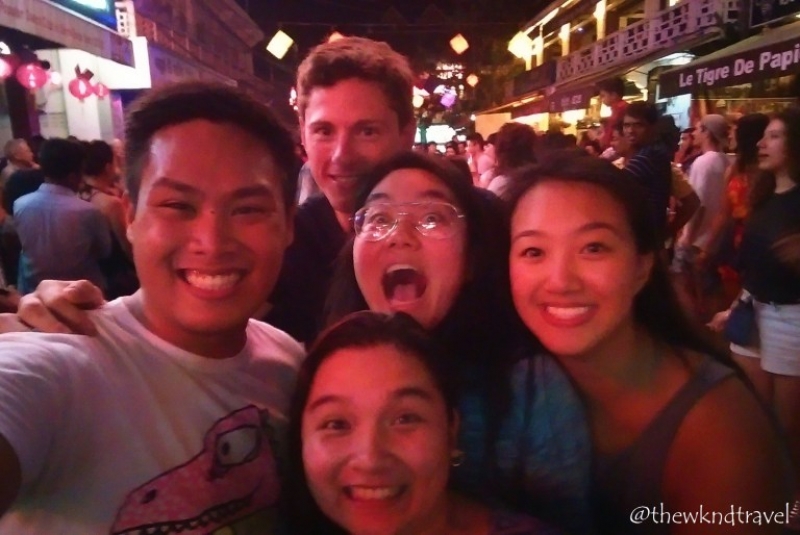 Hostel owners are aware that they cater to people who travel on a budget thus offering cheaper and more fun activities. Day and island tours are sometimes cheaper when you book them through your hostels compared to booking them outside or in a travel agency. If your hostel doesn't offer these activities, they usually recommend agencies where you can get these tours and activities for a cheaper rate.
You save money on food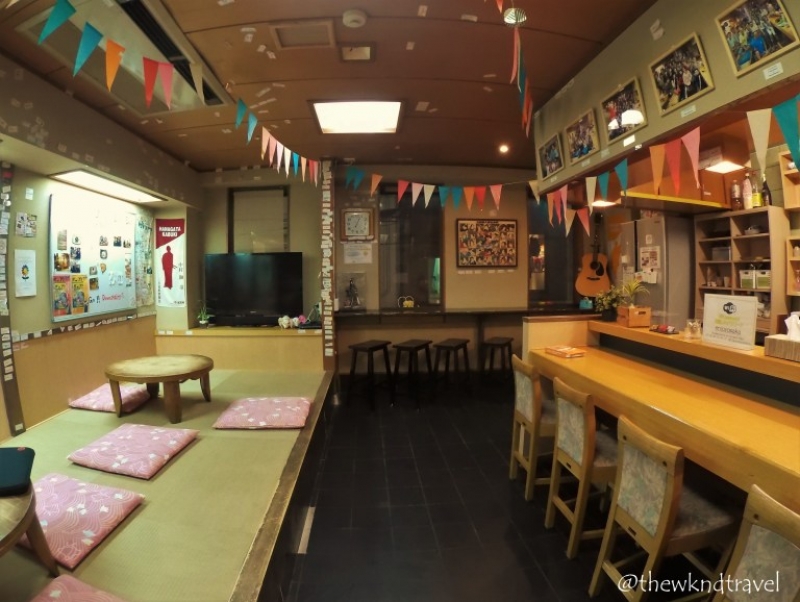 Some hostels, especially in Japan and Korea, have communal kitchens where you can prepare your food during your stay. It helps save money rather than going out and buying food in restaurants or cafes. Some hostels also offer free simple breakfast like coffee or tea plus toast, omelette and cereals. It may not be as fancy as a hotel's breakfast buffet, but it sure helps you start your day right.
Locals' recommendations
Hostels employ locals which help the guests from check-in up to check-out. These local employees also help you have the most authentic experiences in a place by providing good food and activity recommendations. Sometimes, they even join you eat in these restaurants and try these activities.
Central location
Hostels are centrally located in most cities and places. They are usually located a few minutes walk from train stations, bus stops and bus terminals. You don't have to worry about how to go to the airport to catch your next flight or to the bus terminal to make it to your overnight bus ride.
High security
Just like hotels, hostels have security systems installed throughout their property. These make security surveillance a lot easier for the owner and staff. One big difference between these two accommodations is that hostels do not allow outsiders to go inside the dormitory rooms. Visitors or non-guests are only allowed up to the reception or waiting area.
Downs
No or lesser privacy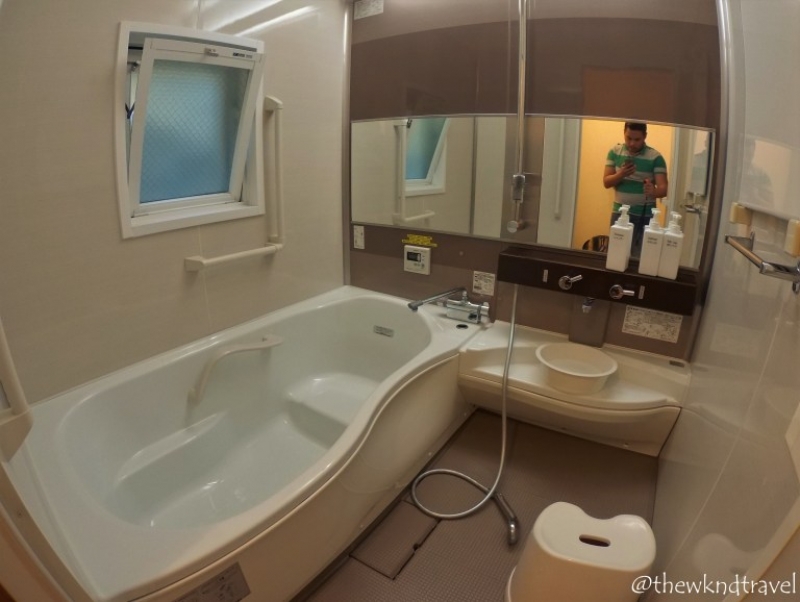 Staying in a dormitory room with up to 16 or 20 people means lesser or even no privacy. You basically share everything with your roommates. Each room provides lockers for your things. If you are a person who loves to leave everything outside of the bag, then hostels aren't for you. Bathrooms and toilets are also shared with the other guests. There is also a high risk of theft where your belongings can be stolen by anyone in the hostel.
No control over your roommates
Sharing a room with different people means you do not have control over them. Generally, people staying in hostels are respectful to their roommates. There are just a few uncontrollable instances where unsolicited noise is created (for example, talking to another guest or fixing things or luggage), thus interrupting your sleep. There will also be people who snore loudly or who move a lot while sleeping.
You also do not have control over how the room might smell due to a mixture of scents and body smells. Also, even if you don't talk a lot, there will always be this one person or two who will engage you in a conversation.
Limited amenities and perks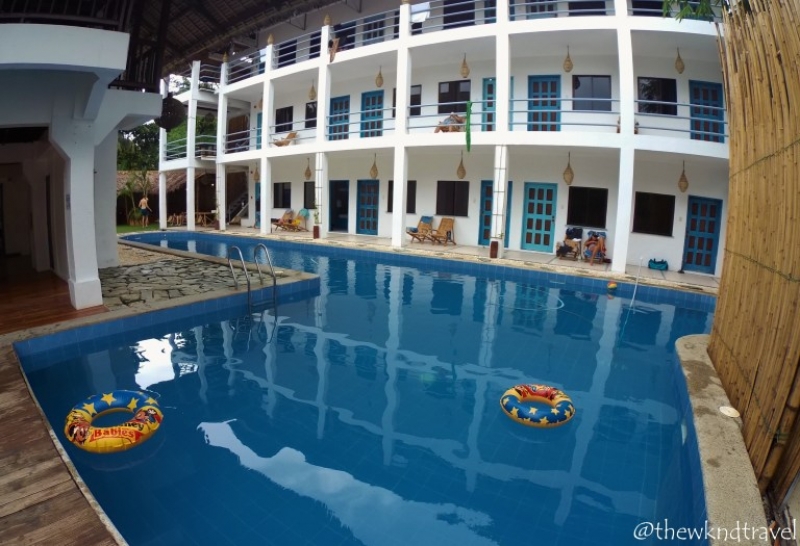 Staying in affordable hostels equates to limited amenities. While most hostels offer free WiFi access, breakfast choices can be really limited — mostly omelette and toasts and jam along with coffee or tea. They do not have fancy swimming pools (some hostels have pools though) and fitness areas or gymnasiums which hotels have. They also do not have toiletries included in the rate, and towel use comes with a fee in most hostels.
Tips
Read online reviews
Before booking your stay, make sure to read online reviews of the hostels. Websites, such as Tripadvisor, Agoda, Booking.com and Hostelworld show reviews of people who stayed in these hostels. These reviews help a lot, especially in conditioning your mind on what to expect during your stay.
Book beds with privacy curtains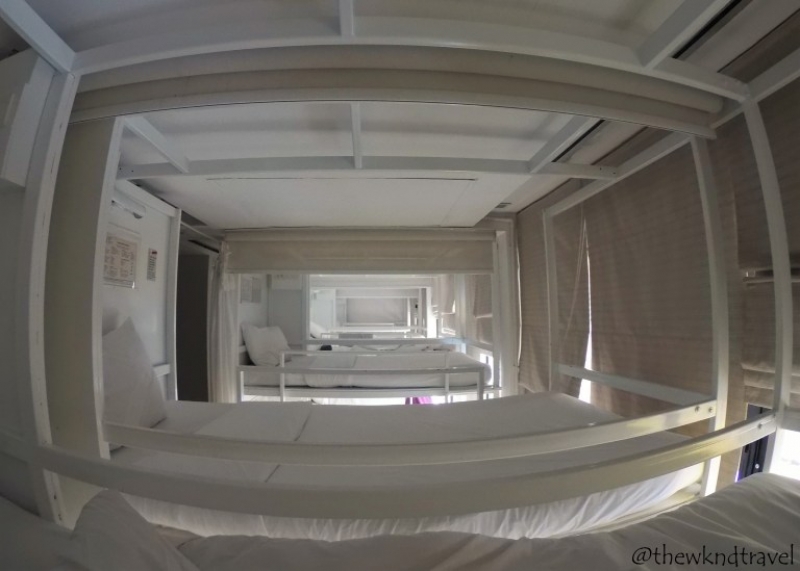 This is a personal preference, but I would still share it with everyone. Beds with curtains give you the privacy you need. Hostels offer dormitory rooms for four, six, eight, 12, 16 and sometimes up to 22 people. Book a bed in a dormitory room with a bedroom configuration you are comfortable with.
Bring padlocks, blindfolds, ear plugs, towels and toiletries
Hostels normally provide lockers without padlocks. Make sure to bring a padlock to safeguard all your things inside your locker. This will reduce the risk of having something stolen from you. Also, since you do not have control over your roommates (plus the noise they make), it helps to have earplugs and blindfolds with you. Some hostels are generous enough to provide earplugs for free. Ask them upon check-in.
Given these hostels provide limited amenities, it helps to bring your own towels and toiletries. It also saves up the cost of renting a towel from reception and buying toiletries outside.
Respect your roommates
You expect your roommates to be quiet while you're sleeping, so make sure to be one when they are the ones asleep. Walk quietly when getting into the room late at night, fix your things quietly and make sure to be considerate enough with the other guests.
Socialise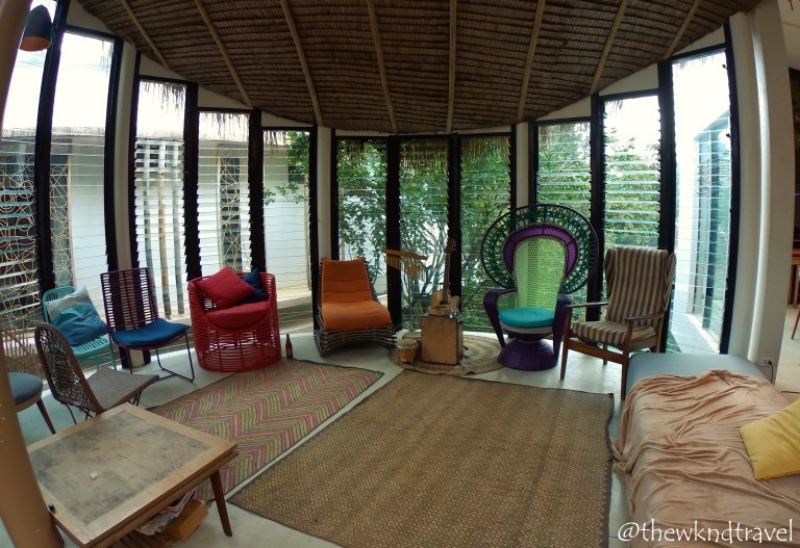 Be friendly. It only takes a simple "Hi" to gain a new friend in a hostel. Make the most out of your stay by exchanging experiences and stories with fellow travellers. It's the perfect time to know about other places, cultures and traditions. It's also a good way to ask for recommendations on where to go next and what else to do. Make sure to share yours, too! Who knows, you might just have unforgettable fun times with your new mates from your hostel.
Also read: 5 Basic Do's & Don'ts of Staying in a Hostel
Staying in hostels is fun. If you're scared to stay in a hostel, I suggest that you go out of your comfort zone and give it a shot. You might just have the best memories while travelling. Forget about the fancy hotel beds and expensive rates, you're definitely up for good times when you stay in hostels.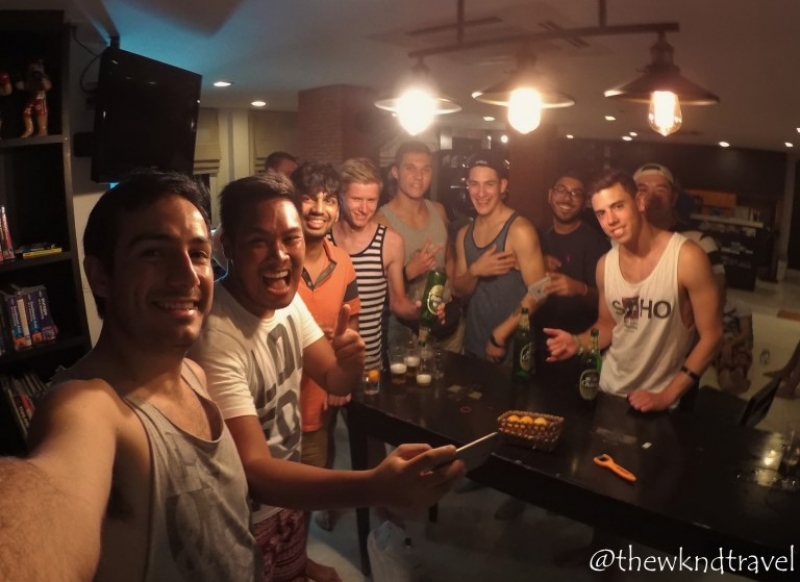 Have you thought of an additional point you can share with our readers? Have you tried staying in a hostel? How was your experience? Feel free to share some bits about your stay! Anything you want to know about staying in hostels? You may send me an email via [email protected]. You can also send me a message on Facebook, drop a comment on my Instagram or send me a tweet on Twitter.