Vacation time! When it comes to road trip destinations, Ilocos reigns supreme for a lot of Metro Manila weekenders. The region is a thriving tourist destination with a little bit of everything: Beaches, heritage towns, and more sumptuous food than you'll know what to do with.
And while seaside resorts may be top of mind here, the region features a variety of gems that break the mould. You'll find a wide range of off-beat accommodations, such as century-old houses in heritage towns or quiet river escapes for a taste of provincial life. Here, we've gathered our favourite Ilocos hotels, resorts, and vacation rentals, whether you're visiting Ilocos Norte, Ilocos Sur, La Union, or Pangasinan.
Where to stay in Ilocos Norte
1. Sola Hotel (Laoag)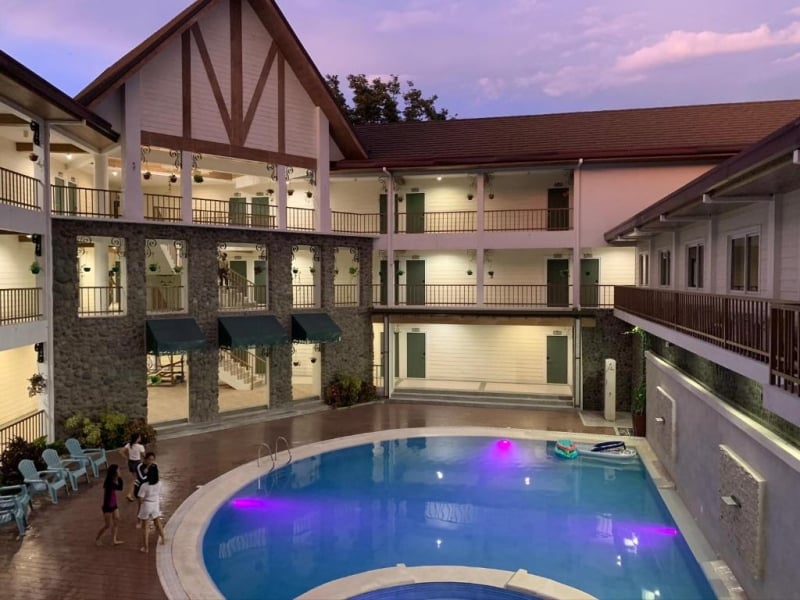 The historic city of Laoag is a tourist favourite, and not just because it's home to the only airport in Ilocos Norte. This charming city is blessed with an abundance of tourist spots, including heritage sites, sand dunes, and beaches. Plus, the famous empanada, of course!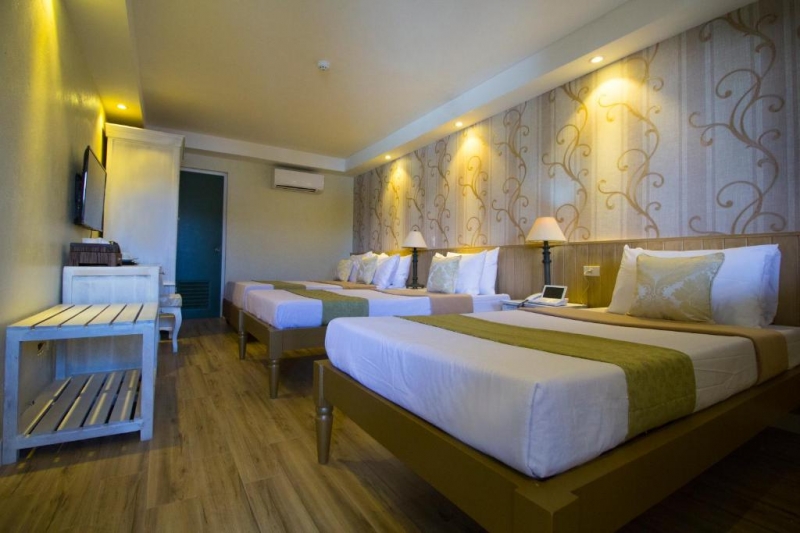 Sola Hotel is a fantastic base for your Laoag trip, with clean and comfortable bedrooms featuring all the essentials. Expect top-notch service from the staff, plus a delicious ala carte breakfast at the hotel before kicking off your sightseeing adventures. Hotel facilities include a restaurant, bar, garden, and outdoor pool. 
Address: Nangalisan Street, Laoag City
2. Ikani Surf Resort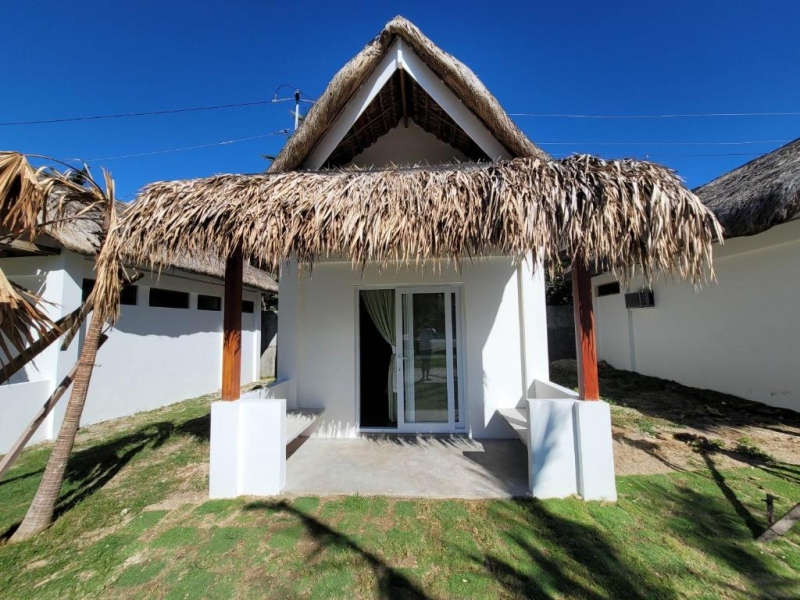 The pull of the sea is strong, and Ikani Surf Resort puts you right on the shores of Pagudpud's famous Blue Lagoon. This is one of the town's premier spots for surfing, and Ikani is a home away from home for anyone who wants to soak up surf culture while relaxing in Ilocos hotels.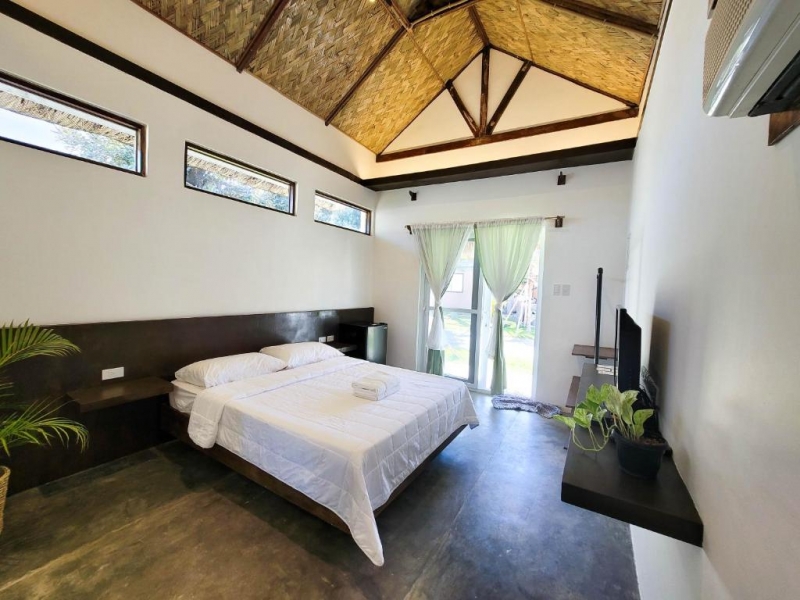 Step inside the minimalist villas for a cosy haven right in front of the sea. Sunrise is divine for paddling out. But when you're not catching waves, you can relax in your private villa, enjoy refreshments at the in-house restaurant, or jump in the outdoor pool.
Address: Sitio Malingay, Brgy. Balaoi, Pagudpud
Also read: How to Surf: 10 Surfing Mistakes Most Beginner Surfers Make
3. Kingfisher Sand Sea Surf Resort (Pagudpud)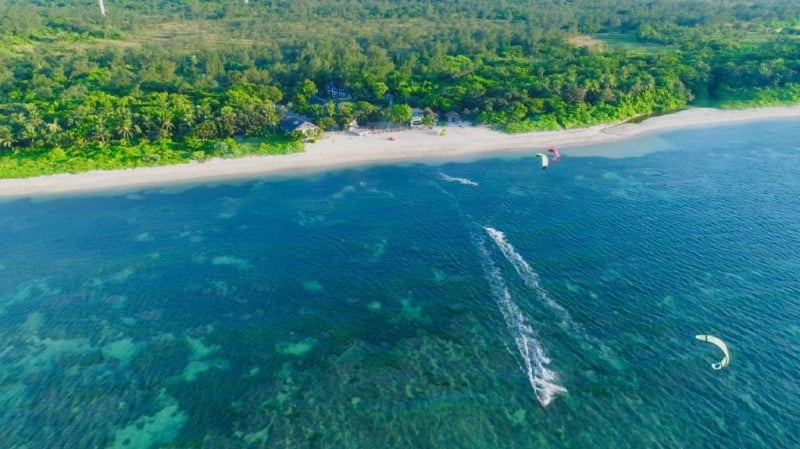 Kingfisher Sand Sea Surf Resort is set on one of the best Philippine beaches for kitesurfing and windsurfing. Named after a local bird species, it's a lush hideaway perfect for water sports enthusiasts. But even if you're not planning to get on a board, Kingfisher is still a fantastic resort for a beach getaway in Pagudpud.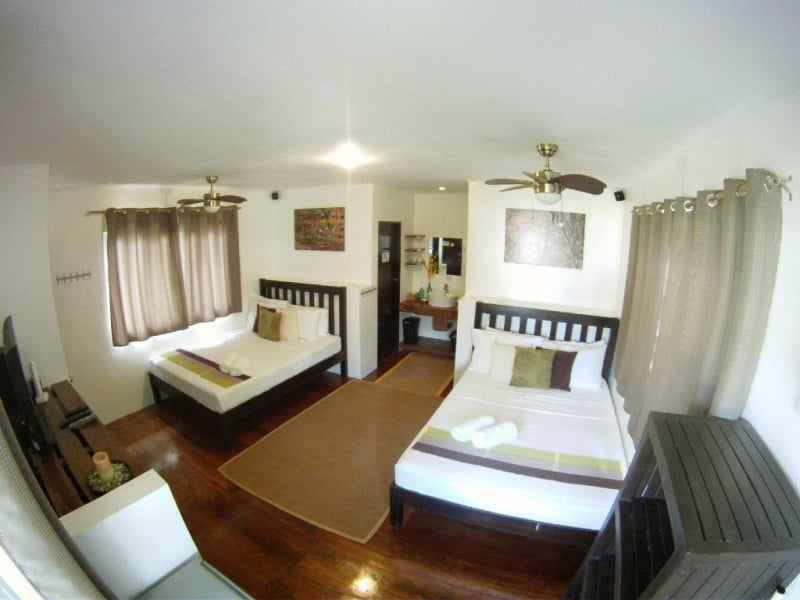 Tropical-inspired villas create a blissful atmosphere for a vacation, whether you're on a solo trip or vacationing with family and friends. We're partial to the beautifully designed thatched-roof casitas, combining traditional and modern décor for a world-class escape that's still distinctly Filipino.
Expect an action-packed vacation with recreational opportunities, such as kite surfing, windsurfing, stand-up paddleboarding, kayaking, snorkelling, and swimming. There's also a swimming pool on-site for guests who aren't in the mood to wade in the ocean. While there's a variety of awesome Ilocos hotels, Kingfisher is definitely a standout, especially for active travellers. 
Address: Brgy. Caparispisan, Pagudpud
Where to stay in Ilocos Sur
4. Safari Hotel and Villas (Vigan)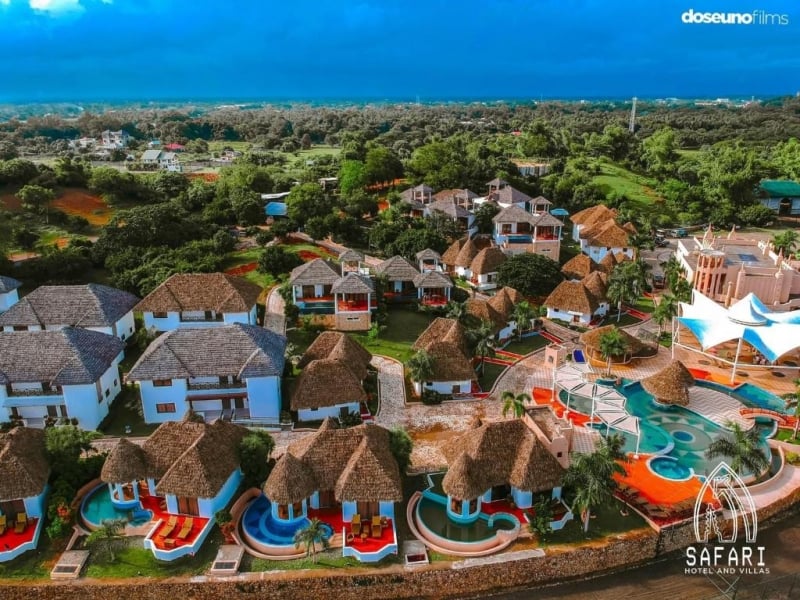 Set around 3km from Calle Crisologo, Safari Hotel and Villas offers charm-filled accommodations in the heart of Vigan. You'll find that the sprawling resort is a tranquil place to spend a long weekend: It has everything you need right on the property, including a restaurant.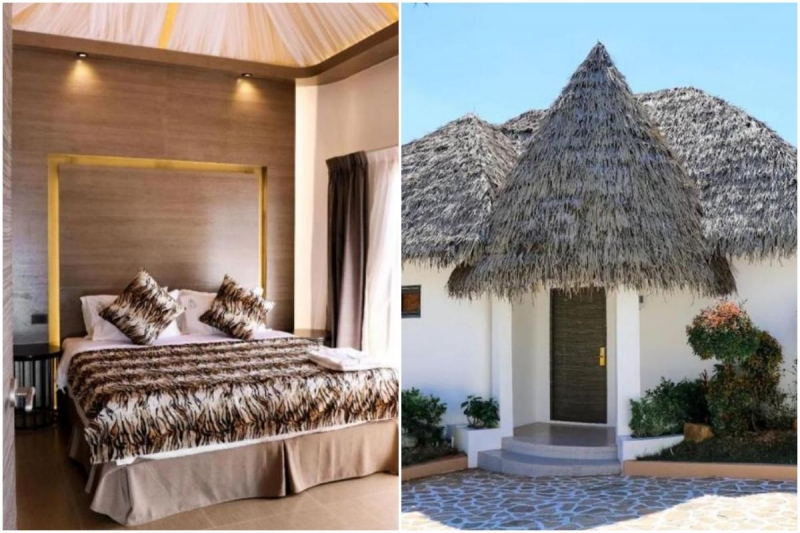 Rooms and suites are spacious and comfortable, with air-conditioning, flat-screen televisions, and private bathrooms. A few family suites even feature a private pool. Inside, all accommodations sport stylish and contemporary décor.
Address: Katipunan Street, Vigan City, Ilocos Sur
Also read: 15 Must-Try Restaurants in Vigan City, According to True-Blue Ilocanos
5. Villa Angela Heritage House (Vigan)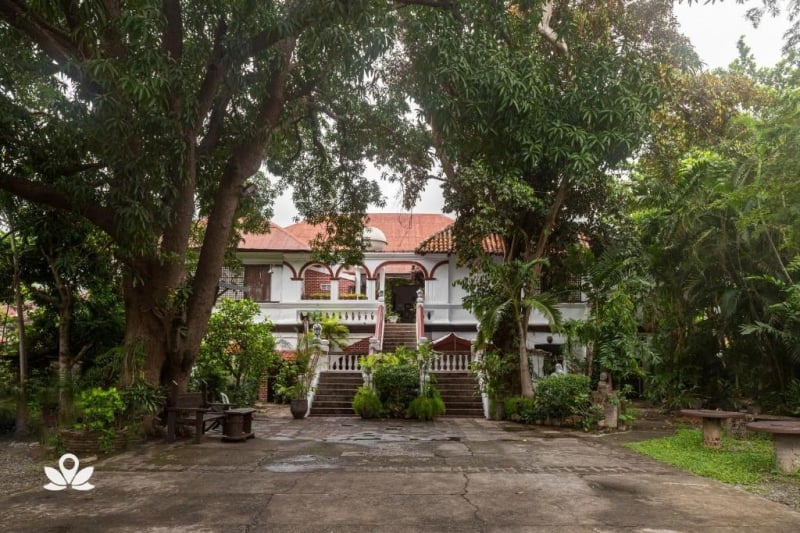 Another Vigan hotel that's worth a road trip is Villa Angela Heritage House. The 19th-century home is only a few minutes away from Calle Crisologo on foot, giving weekenders a convenient place to rest in between sightseeing adventures.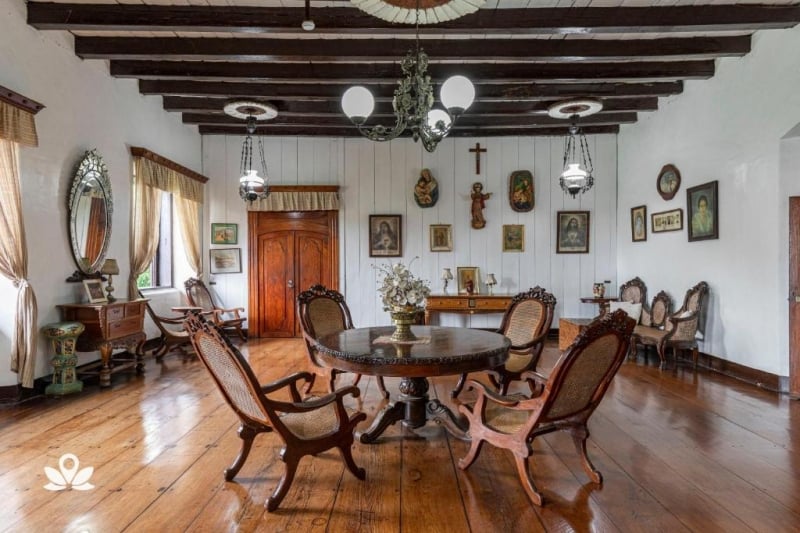 Step inside the magnificent colonial house that's beautifully renovated. Bright, airy, and spacious, the residence is far from your lola's musty bedroom! Vintage furniture and old-world décor offer a peek at the glorious past. Think, capiz windows, old butaka chairs, and antique oil lamps. Meanwhile, modern perks like flat-screen TVs and free WiFi keep it suitable for travellers today.
Address: 26 Quirino Boulevard, Gen. Tinio, Vigan City, Ilocos Sur
Also read: 12 Heritage Hotels in the Philippines That Transport You Back in Time
6. Apo Nena Bed & Breakfast (Sta. Maria)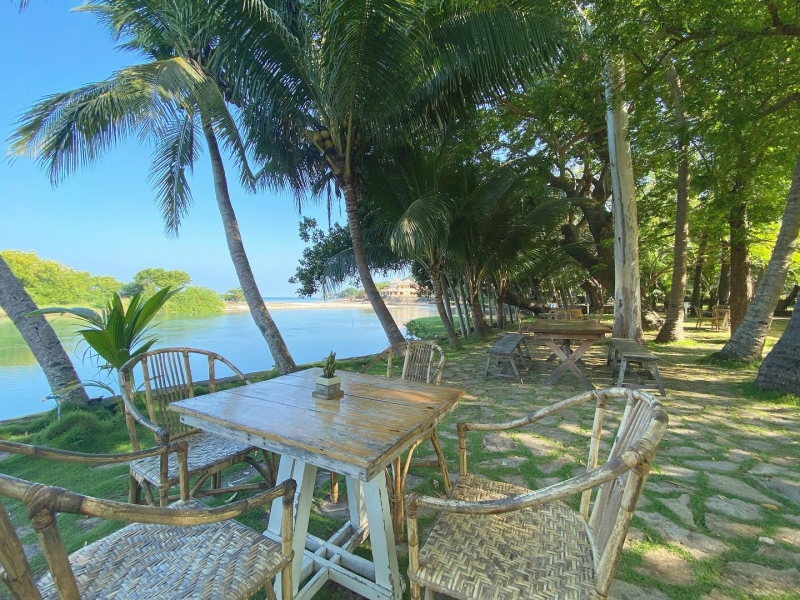 Head riverside to Apo Nena Bed & Breakfast, an idyllic family-run retreat that used to be called Camp Hope. Less than an hour from Vigan, this postcard-pretty hideaway gives guests a chance to connect with nature and enjoy provincial life.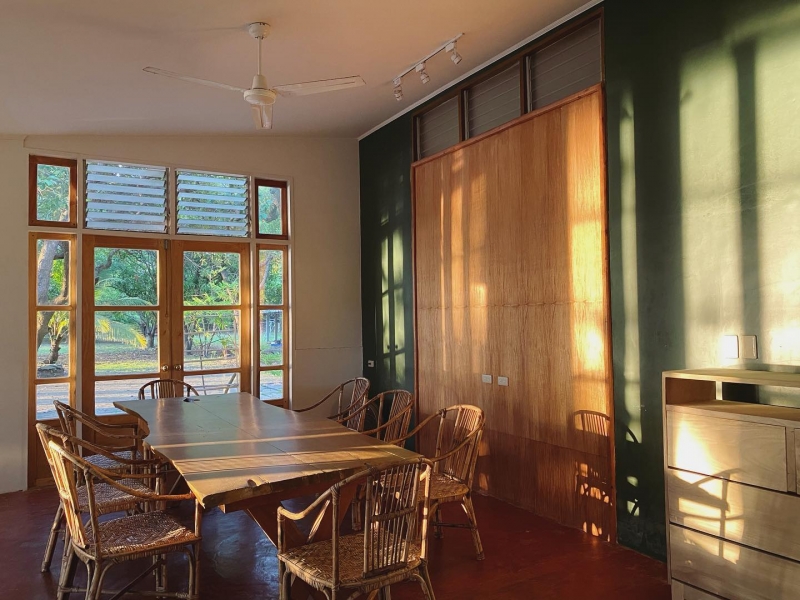 Apo Nena accommodations include homey wooden houses and kubos. The rustic resort is surrounded by trees, with views of the tranquil river. This is a place to unplug and unwind: Pick a lounge chair and settle in for a siesta under the trees. Plus, the food at Apo Nena's in-house cafe is incredible! 
Address: MacArthur Highway, Sta. Maria, Ilocos Sur
Where to stay in La Union
7. Aureo Resort La Union (San Fernando)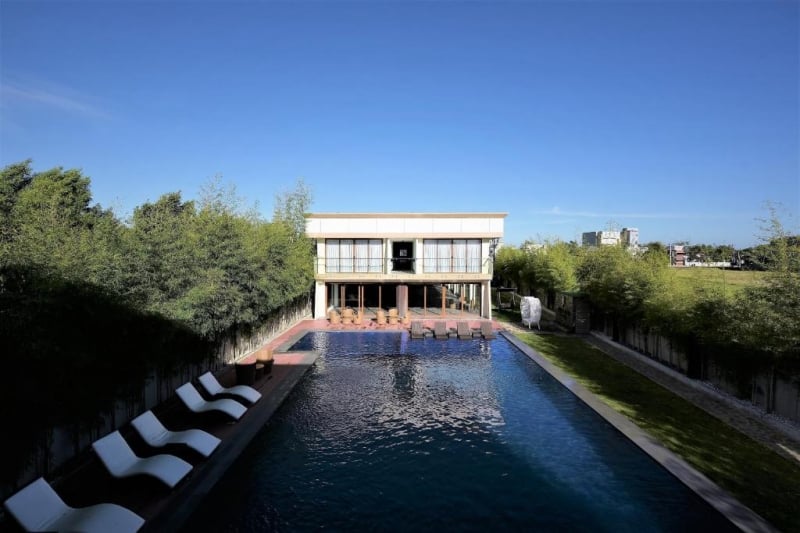 Tucked away in a quiet part of San Fernando, Aureo Resort lends itself well to dreamy tropical escapes. The luxury beachfront retreat features beautifully designed rooms and villas. Each one comes with a balcony ideal for early morning coffee or late-night hangouts.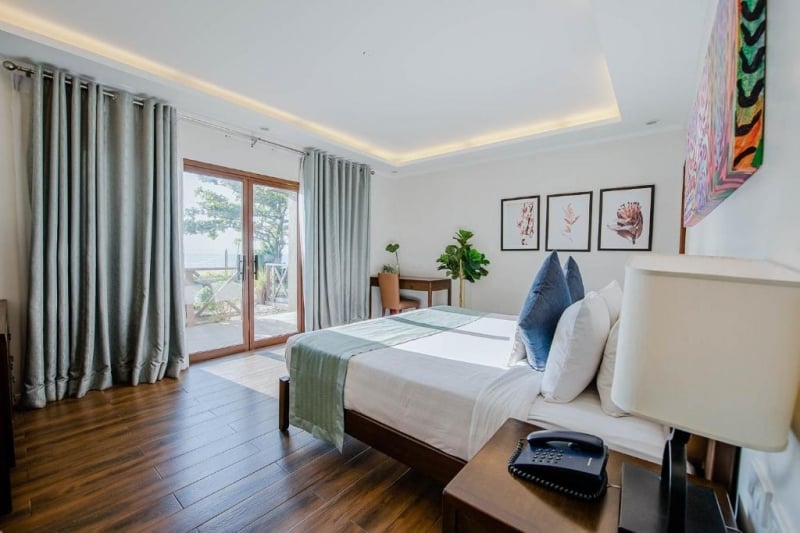 The golden beach is only a few steps away, but travellers who want a break from the ocean can relax in the outdoor pool instead. At the end of the day, bask in stunning views of golden sunsets over the West Philippine Sea.
Address: Munar Residence Road, San Fernando, La Union
8. Balay Baroro (Bacnotan)
For big groups enjoying a weekend trip to La Union, few accommodations measure up to Balay Baroro in Bacnotan. Here, there's ample space for up to a dozen guests, with five bedrooms and four bathrooms. That means you can take the whole tribe with no problem!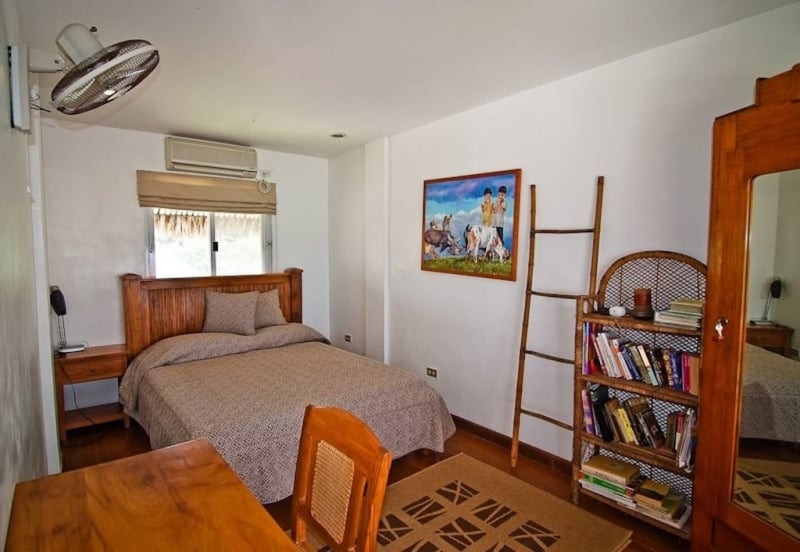 Living spaces are well-lit and airy, with windows offering picturesque sea views. Custom-designed wooden furnishings inspired by the owner's Ilocano heritage add one-of-a-kind appeal to the residence. And on sunny days, guests can enjoy fresh air and sunshine from the sprawling lawn or the outdoor pool.
This five-bedroom vacation rental is nestled on the shores of a hidden beach away from the usual tourist centre of La Union and busier Ilocos hotels. The beach break is right outside the doorstep, so you can surf with locals as soon as you wake up in the morning! 
Address: Bacnotan, La Union
9. Curbside Villas (San Juan)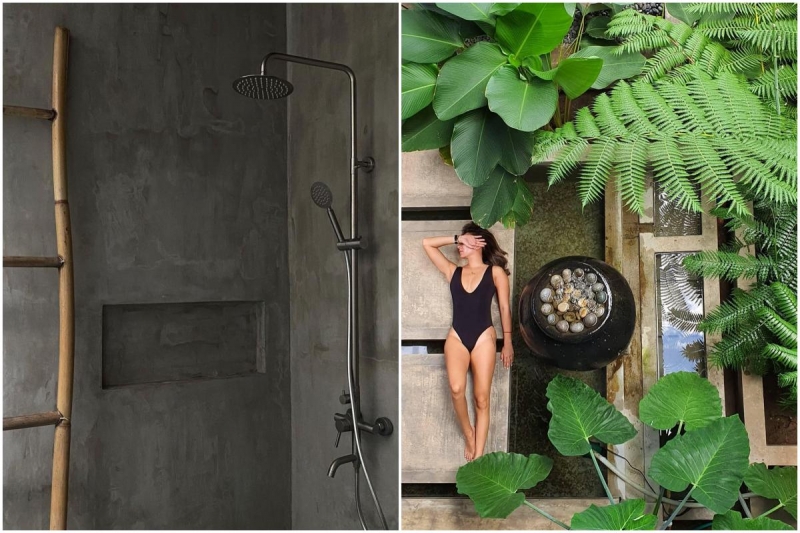 Fall in love instantly with Curbside Villas, a modern Balinese Asian boutique inn in San Juan that's one of the most photo-ready Ilocos hotels. This eight-room sanctuary captures the effortlessly cool charm of surf town: There are flawlessly designed modern bedrooms, leafy outdoor spaces, and tasteful corners that seem made to be snapped for your IG feed!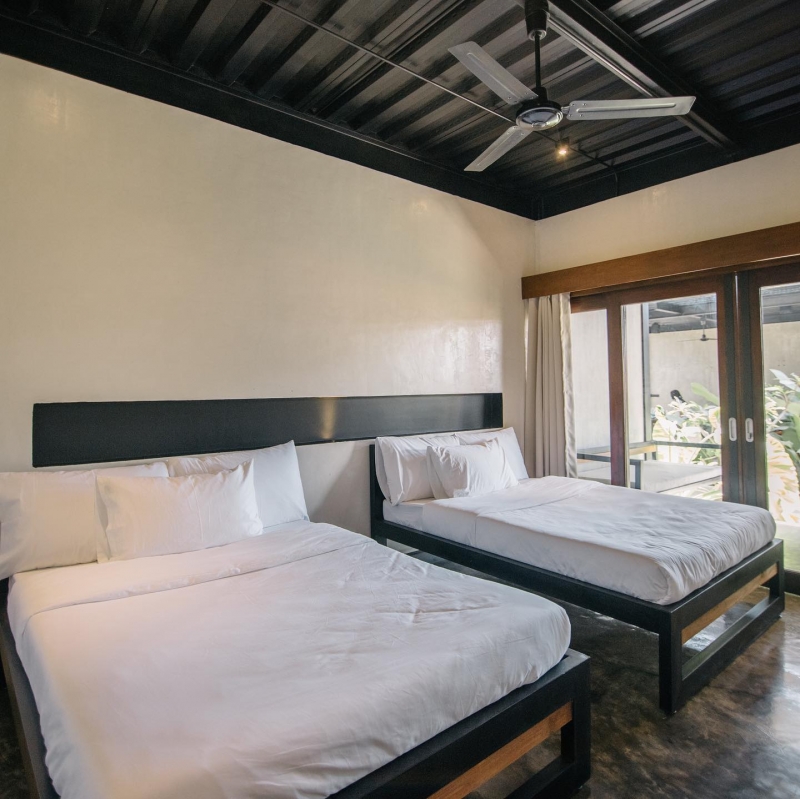 Each villa suite can fit up to four guests. First-floor suites feature outdoor Balinese-style modern bathrooms, while bathrooms in the second-floor suites are designed with the Japanese minimalist aesthetic in mind. Expect laidback luxury, like complimentary breakfast served by Curo La Union on your private patio.
Moreover, additional perks are in the works in the resort! Curbside Villas is planning more amenities soon, including extra rooms, dining areas, and a swimming pool.
Address: Naguituban-Urbiztondo Road, San Juan, La Union
Also read: 3D2N La Union Itinerary: Eat, Surf, and Party for Less Than ₱5k 
Where to stay in Pangasinan
10. The First Islatel (Lucap)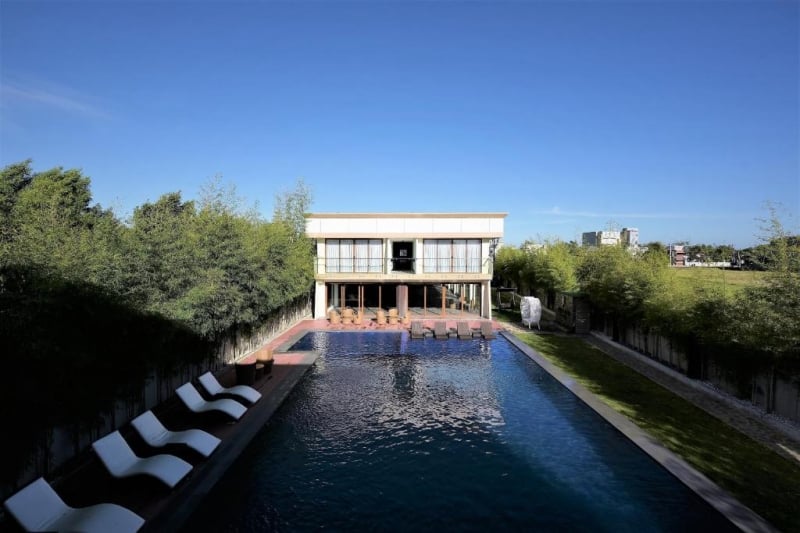 Modern marvel The First Islatel sits in Lucap, just 3km from Alaminos City that's home to the Hundred Islands National Park. Thus, this integrated hotel and resort is an excellent base for your island-hopping adventures. And even if you're not planning to hit the Hundred Islands, the hotel has a private beach where guests can soak in the sun, sand, and sea. Take a dip in the outdoor pool if you're not in the mood for saltwater.
Rooms in The First Islatel are modern, clean, and spacious. You'll find that everything you need is right here: desk, TV, linens, towels, safety deposit box, and private bathroom. A handful of rooms enjoy a balcony.
Address: Alaminos-Lucap Road, Lucap, Pangasinan
11. Puerto Del Sol Resort (Bolinao)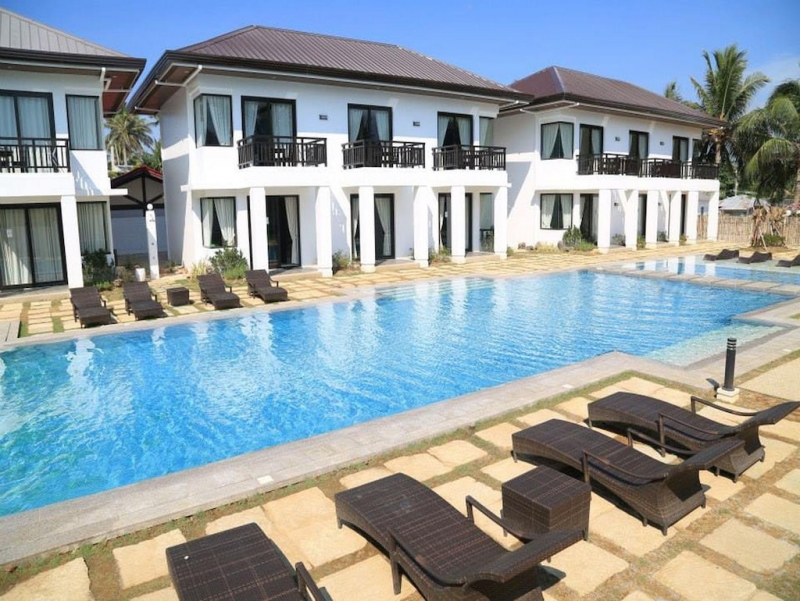 Make the most of Bolinao's scenic landscapes and pristine beaches at Puerto Del Sol Resort. Set on the beautiful shores of Patar Beach, this oceanside escape offers a wide range of thoughtfully designed accommodations, from deluxe bedrooms to casitas to large bahay kubos.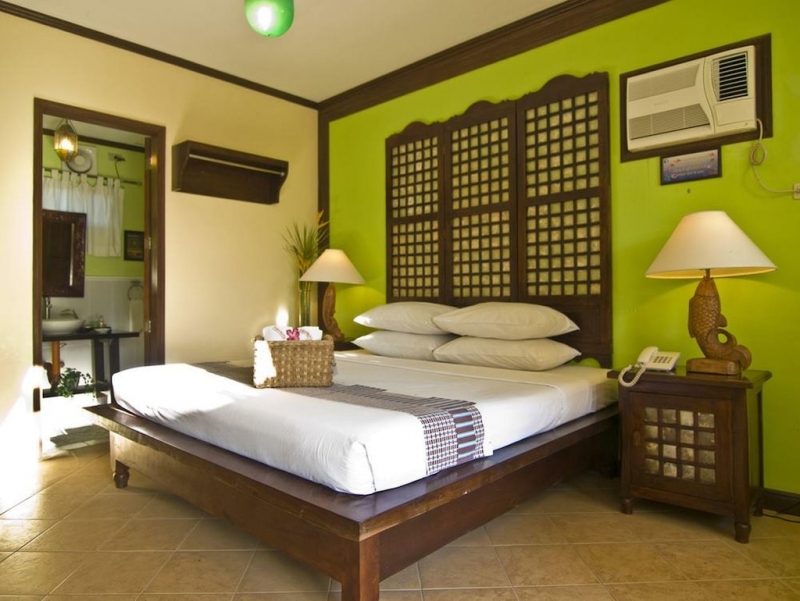 Puerto Del Sol is a popular Pangasinan resort for couples, families, and groups. Sunseekers enjoy access to a sandy private beach, along with the outdoor pool, pool bar, spa services, restaurant, and game room. Another great draw: Guests rave over this resort's fantastic breakfast!
Address: Brgy. Ilog Malino, Patar Beach, Bolinao, Pangasinan
12. This blissful hideaway for utmost privacy (Bayambang)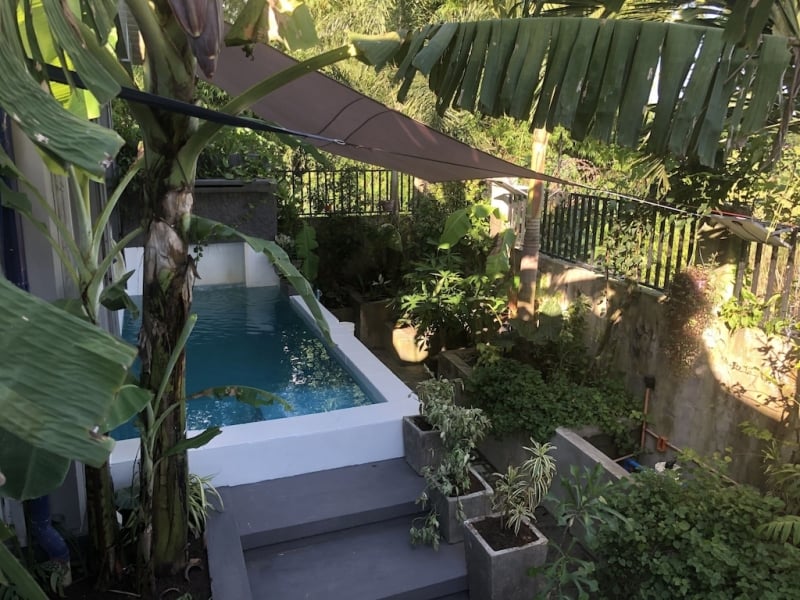 Sometimes, you'll need an off-the-radar setting to really rest and unplug from the world. Well, this four-bedroom vacation rental in Bayambang, Pangasinan is probably what you have in mind. The elegant residence boasts high-quality living spaces, from the tastefully decorated rooms to a fully equipped chef's kitchen. Enjoy the tranquil neighbourhood while swimming in the outdoor pool in the garden. There's even a gym and massage bed — unexpected from a vacation rental, right? And thanks to unlimited WiFi, working from vacation is a breeze when you're in this cosier alternative to Ilocos hotels.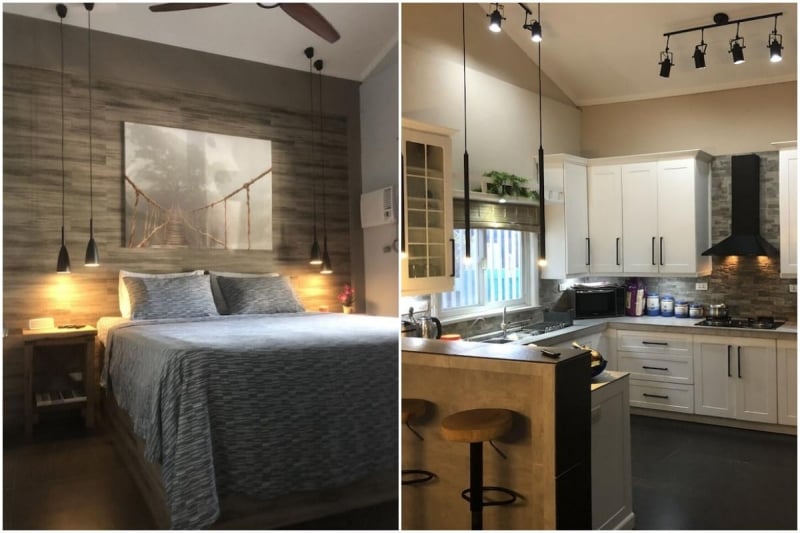 To add to that, its central location makes it easily accessible for weekenders. It's only a five-minute drive to St. Vincent Ferrer Statue, famous for being the tallest bamboo sculpture in the world.
Address: Bayambang, Pangasinan
Also read: New Zealand of Pangasinan: A Short Travel Guide for Mountain Chasers
Bags packed, and vacation leaves secured! A couple of these Ilocos hotels, resorts, and vacation rentals are already part of our travel plans. Which ones are on yours?
---
This article contains affiliate links. When you book through these links, we may earn a small commission at no additional cost to you. All images credited to the property listings unless otherwise mentioned.