Contributed by The Backpack Couple
Looking forward to a new destination and a unique travel experience other than your usual flights and road trips? Then might as well consider other modes of transportation to gain entry to and transfer from one destination to another. Given the country's setting as an archipelago with vast coastlines, inter-island shipping is the primary mode of transport that connects the islands. They offer a variety of routes, services and seats/accommodations at relatively affordable rates compared to regular air fares and more convenient than your commuter land transfers.
Check out these island connections on board a fast craft or full-service ship and conquer the Philippine islands one at a time.
Batangas City and Caticlan (Boracay)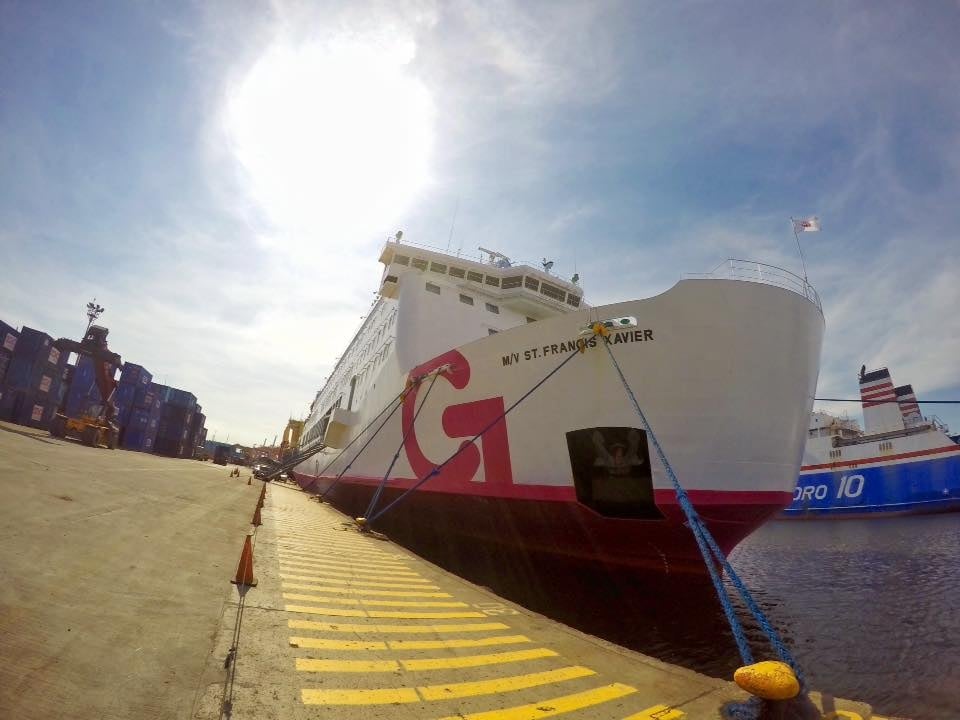 Image credit: 2GO Travel
Although Boracay is one of the more popular destinations in the country, it is not well known for many travellers and tourists that a direct route by boat is operating daily to Caticlan from Batangas City and vice versa. While air travel is becoming the convenient choice, it is also interesting to experience a full-service boat trip to the ultimate tropical paradise of Boracay without the hassle, thanks to 2Go Travel. This is is an alternative to the tiring and long-haul Ro-Ro transfers via Mindoro Island. No worries with the bus travel from Manila since SLEX and Star Tollways already streamlined the travel time to Batangas Pier.
Also read: A 3-Day Boracay Itinerary for Your Next Girlie Vacation
2Go sail to/fro Caticlan daily with fares ranging from around ₱600-₱1,000 depending on accommodations and inclusions (food, insurance, linens) and this could get even lower during promo period which they often hold. Travel time is around 9 hours. Online booking is available on 2Go's website.
El Nido and Coron, Palawan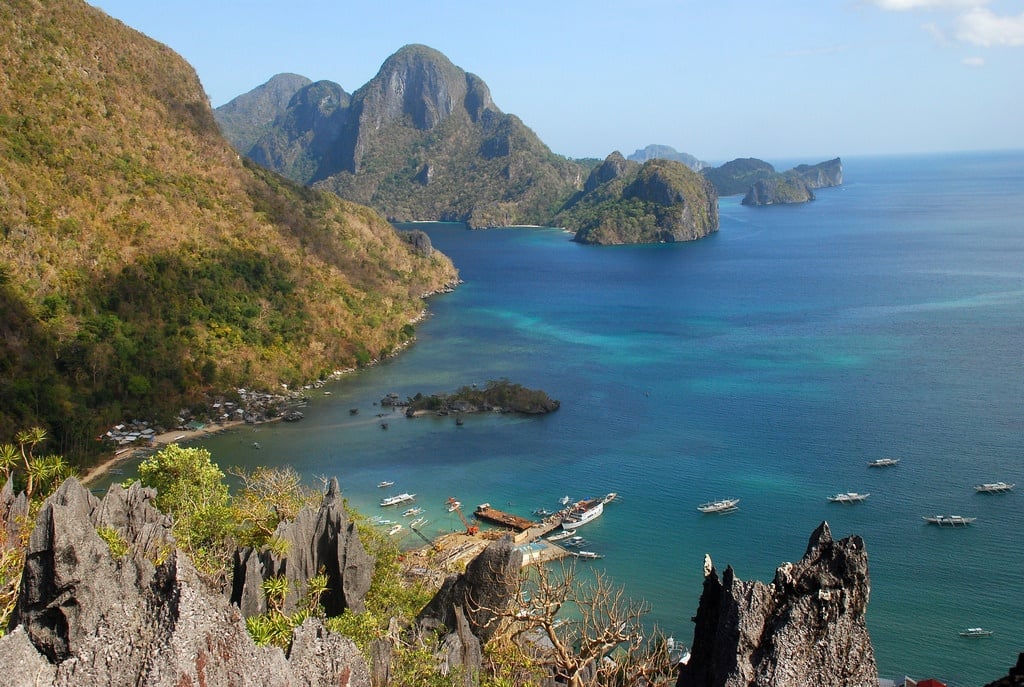 Image credit: MrGaryLarson
For the longest time, access between these two world-class tourist destinations was quite difficult. Recently, Montenegro Shipping, one of the country's largest sea transport operators launched the Coron-El Nido and vice versa daily trips using a newly acquired fast craft. This connection basically made Coron and El Nido a 2-in-1 destination for both local and foreign tourists, making it possible to fly in for instance in Coron and out of Puerto Princesa after spending days in El Nido. Previously, one has to endure longer boat travel while some would have to fly to Manila to reach Puerto Princesa. It is also now convenient to fly into Puerto Princesa, continue to El Nido and fly out in Coron.
Schedule: El Nido (ETD: 6am) / Coron (ETD: 12nn). Travel time is 3 hours and 3o minutes. Fare: ₱1,760/pax
Contact: El Nido Ticket Office at 0928-826-1645/0915-092-0358
Also read: El Nido Travel Guide: What You Need to Know Before Your Island Getaway
Tabuela, Cebu and Estancia, Iloilo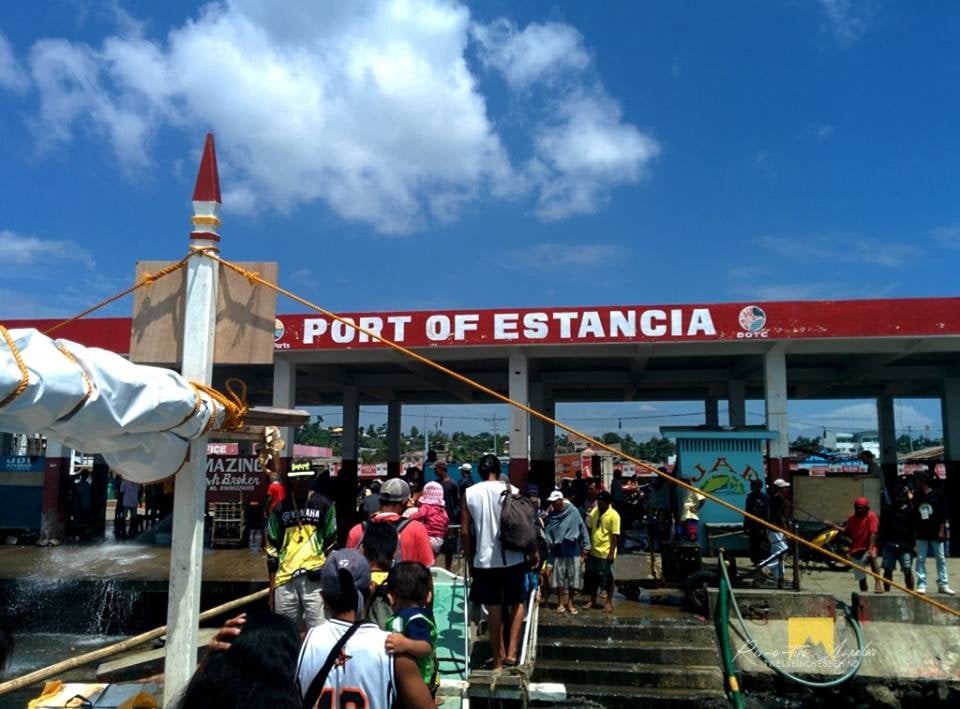 Image credit: OceanJet
Looking forward to a Visayas nature and island hopping, then it is more convenient now to reach Iloilo from Cebu and vice versa without stepping on Negros Island. Recently, old time fast craft player Ocean Jet Fast Ferries mounted this new route coming from the northern Cebu town of Tabuelan and would end up in Estancia port, a gateway to the now famous, Gigantes Island Group in Carles, Iloilo. This is one convenient option for tourists and travellers who want to combine a Cebu-Panay itinerary.
Ocean Jet sails to and from Tabuelan or Estancia once a day only starting 2 Oct 2016 following this schedule: Tabuelan–Estancia (ETD: 6am) / Estancia–Tabuelan (ETD: 930am). Travel time is around 2hours and 30minutes intro ticket price is ₱600. Contact Information@ Cebu: (032) 255-7560 / 09176380000 / Tabuelan: 0922 573 6050 Estancia: (033) 320 1400
Matnog, Sorsogon and San Isidro, Northern Samar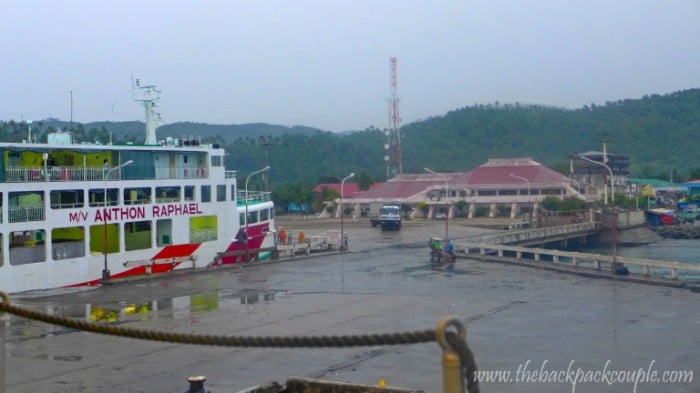 This is a new route put up by FastCat Ferries, one of the newest operators of inter-island shipping using their newly acquired catamaran designed as a passenger and Ro-Ro fast craft. As a gateway to the Visayas and Mindanao, most of the passenger boats going to Samar usually arrive in Allen Port. But this new destination makes it more accessible the otherwise isolated and hard-to-reach island wonders of Northern Samar, particularly, the historical town of Capul Island and the unique Pink Sand beaches of San Vicente. This is also a starting point to other key cities and attractions in Samar and Leyte islands.
Also read: Luzon to Samar by Land: A Road Trip via Bicol Region
Fast Cat plies this route up to 6 times a day. Rates range from ₱180-₱280 depending on type of seats. They also offer freight services for vehicles at affordable rates.
Zamboanga City and Jolo, Sulu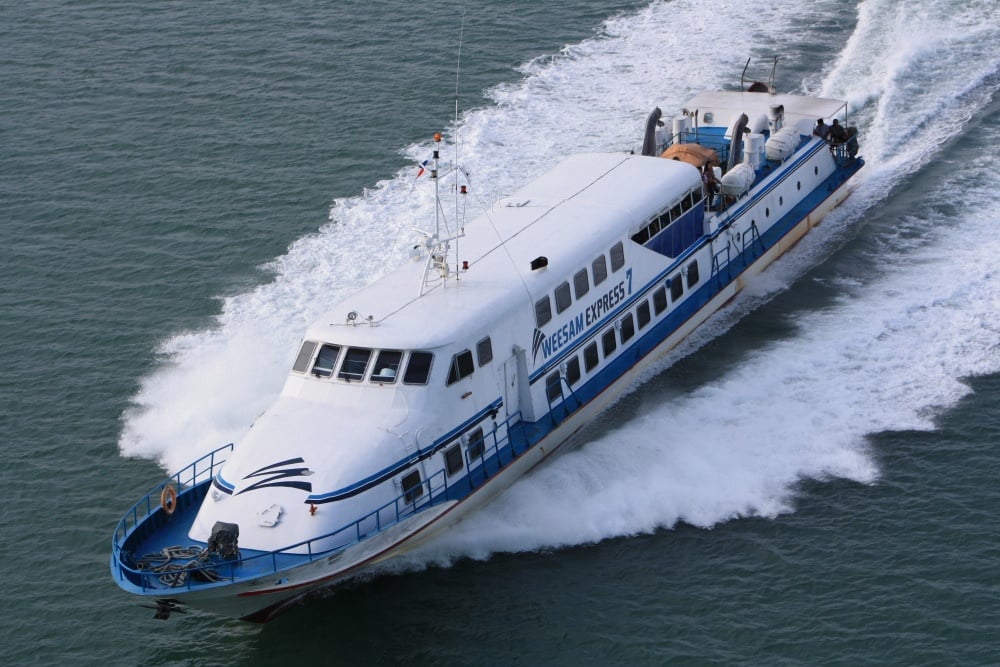 Image credit: Vincent Paul Sanchez
Despite the supposed unstable peace and order situation in this part of the country, it is still interesting to know that they remain accessible as ever, using fast crafts. Weesam Express, which also operates routes in Cebu, Ormoc and Bacolod, has resumed the Jolo, Sulu route out of Zamboanga City this November 2016. They also operate the Zamboanga City-Isabela City, Basilan route.
Trips from Zamboanga City leave at 8am and from Jolo, 1pm daily. Travel time is around 4 hours. Tickets cost ₱800 (Tourist) and are available at the Weesam Ticket Office at Amils Tower, Pilar Street. Please contact (062) 992-3986 or visit Weesam Express' website for updated information.
These connections are just highlights of the vast coverage and network of routes that these shipping players operate. Please refer to their websites and social media accounts for latest updates on booking information, fares, updated routes and schedules.
Also read: 20 Best Islands in The Philippines for Beach Getaways
Disclaimer: We are not connected in any way to these shipping operators or the host destinations. This is just a practical guide to aid our fellow travellers on possibilities of sea travel and in the spirit of promoting tourism and island tourism connectivity. Photos are grabbed with due credits to the respective companies as indicated.