I don't know about yours, but my mom is a certified K-drama addict (seriously, she's watched over 150 dramas) — and over the years, she's converted the majority of her friends, too! After watching her first Korean drama four years ago, she never turned back. Because of her obsession with all things Korean, I always tease her for being silly — especially when she acts like a lovestruck teenager.
But here's the best part: Besides the fact that she's been inspired to take many, many trips to Korean grocery stores, shopping (and DIY-ing) gifts for Mom has never been easier. If your mom is just like mine, then your plans for Mother's Day should practically be a no-brainer: Why not throw her a K-drama themed celebration? I guarantee you she'll absolutely love it!
Why a K-drama celebration is the perfect idea for Mother's Day
If your usual Mother's Day plans involve treating your mom out to lunch or dinner, it's easy to think that this year's celebration is doomed. But here's why you shouldn't worry: Throwing your mom a personalised party will make this Mother's Day even sweeter! After all, the way to Mom's heart isn't through expensive meals and extravagant gifts; it's the labour of love you put into your gifts (tangible or not) that will melt her heart.
Despite that this Mother's Day still falls under the period of community quarantine, nothing can stop us from giving Mom the love-filled day she deserves. The great thing about a K-drama themed celebration at home is that it just requires a trip to the Korean grocery store (or a bit of online ordering)  and some simple DIY-ing!
What you'll need
Here's a quick rundown of the essentials for your K-drama themed Mother's day celebration:
A Mother's Day card, complete with print-outs of your mom's K-drama crush

A playlist with songs from your mom's favourite K-drama OSTs

Cardboard cutouts of your mom's fave

oppas

Your mom's favourite Korean food, may it be

ramyun

,

samgyupsal

, kimchi, or Soju (if you already have some at home) … the list goes on!

Simple K-drama themed gifts

A few K-drama episodes and a K-film, ready for streaming!
Also read: 10 Streaming Sites for Your Next Binge-Watching Session
Disclaimer alert! You might be wondering: Mother's Day is still coming up, so why does she seem to have already thrown this party? Well, we celebrated my mom's birthday during the quarantine — so my family already road-tested this K-drama celebration!
Putting together your K-drama celebration
Start your day with a gift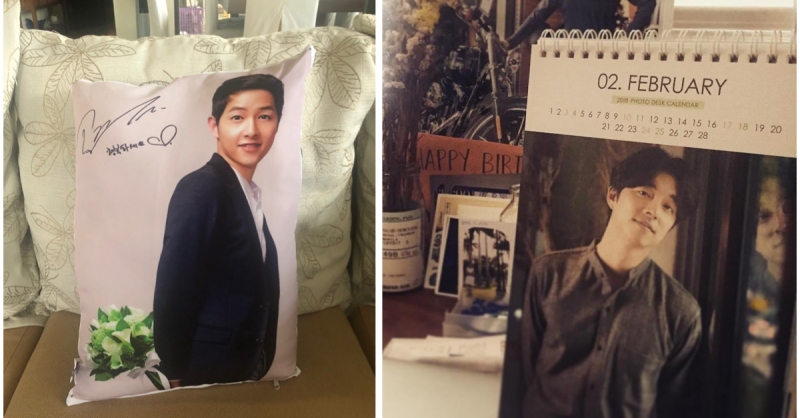 The great thing about celebrating Mother's Day at home is that you can truly treat it like the day-long event it is! Start your day by surprising your mom with a gift — you can DIY it or online-shop for some K-drama themed merchandise. Online stores are brimming themed items your mom is sure to love, from pillows to keychains to calendars!
Also read: These Scented Candles Are Inspired by BTS & Their Songs
Don't be afraid to DIY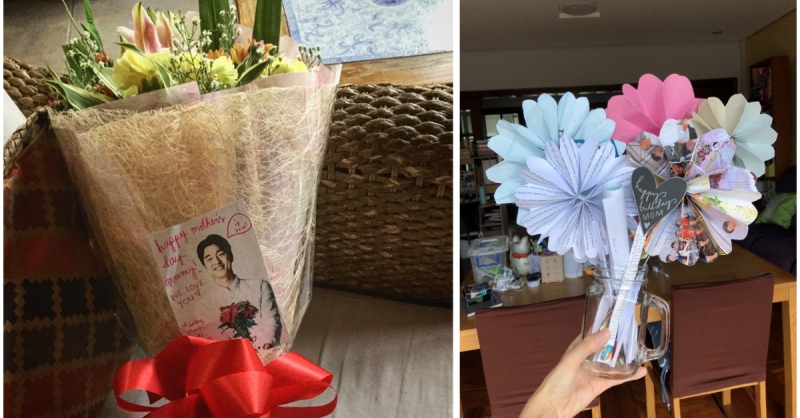 The simplest idea would be to make Mom a heartfelt card — but for a little more oomph, we suggest adding cute print-outs of her K-crushes! Whether you'd like to add a bouquet to that note is up to you. Flower shops are currently delivering online; but if you're low on funds, why not try your hand at DIY-ing a paper bouquet? After all, flowers die, but origami bouquets can last you years.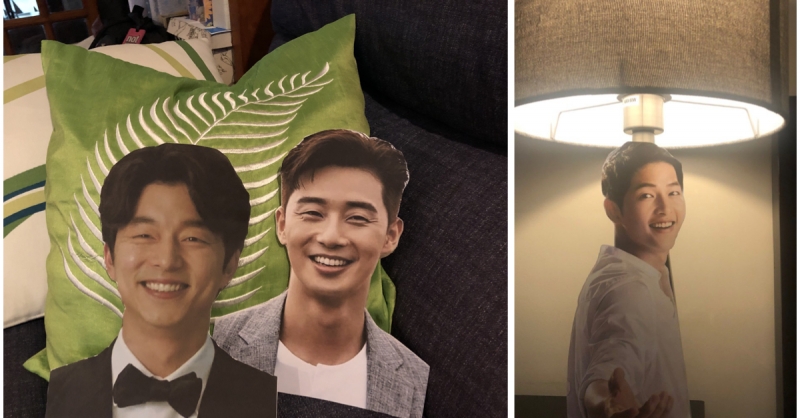 My sister's favourite thing to do is create cardboard cutouts of her K-drama crushes. Make sure the photos are printed in high quality, then stick them on pieces of old folders (remember to recycle!). Present them to your mom and I swear she'll be kilig! It'll almost feel like Hyun Bin, Gong Yoo, and Park Seo-joon are actually gazing at her.
Don't forget the ultimate present — yourself
Besides all that, the best present is, in fact, your presence. Why not join your mom as she watches an episode or two of her current show? Who knows, you just might become a convert (if you aren't already)!
Also read: I Watched a K-Drama for the First Time, and I Regret Nothing
Treat Mom to a Korean feast!
Of course, no Mother's Day celebration — or any Pinoy occasion, for that matter — is complete without getting to share a meal together. Choose your mom's favourite meal of the day, and treat her to a Korean breakfast, lunch, or dinner! (If food is her one true love, then feel free to go crazy and provide her with Korean feasts from morning till night!)
Breakfast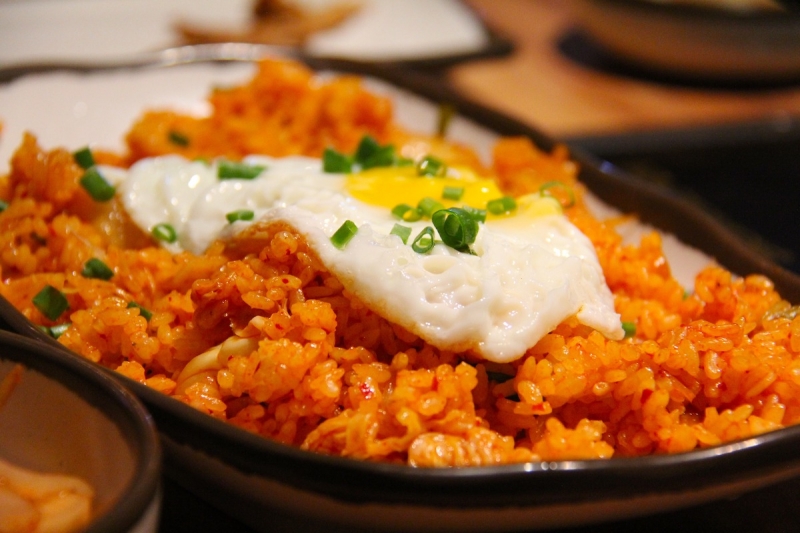 Starting your K-drama celebration with breakfast? Prepare Mom some kimchi fried rice, or some Korean instant noodles. Since it's still early, perhaps you'll want to save the spicy noodles for later!
Lunch or dinner
KBBQ, anyone? If your K-drama celebration culminates at either lunch or dinner time, then setting up a KBBQ at home is a must! Head to the nearest Korean grocery store (or check if they deliver!) and buy all your essentials: samgyupsal, sauces and marinades, and kimchi. You can also check out this list of Korean dishes in case you can buy them at the store or learn how to make them at home! 
Tip: Not into cooking, or just don't have the time? Restaurants like Ye Dang will deliver a ready-to-eat KBBQ feast straight to your home.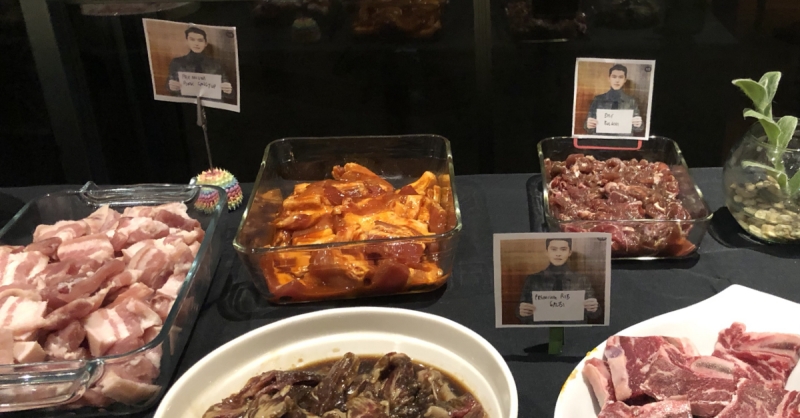 Don't forget — the meal presentation is just as important as the food! Put together a simple yet cute setup for Mom. Some suggestions: Decorate some old Soju bottles and pretty up your dining table! Feeling fancy? You can also set up your meal buffet-style and label each dish, as well as your place settings, with more cutouts of your fave Korean oppas!
Last but not the least — set the mood with some music! Put together a playlist for your K-drama celebration by collecting all the best songs from your Mom's favourite OSTs. This will make for the perfect background noise as you bond over your delicious KBBQ meal!
Don't forget the photo op!
Just because you're at home, it doesn't mean you and the fam have to celebrate in your pambahay clothes (unless you'd like to, of course!). So, why not get everyone to dress up to mark Mom's special day? Doesn't have to be anything fancy, just maybe not your ratty shirts and shorts with age-old holes on them!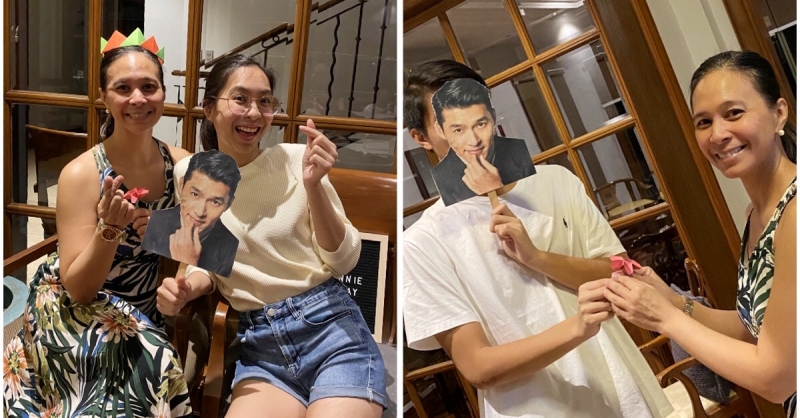 Again, don't let the quarantine blues stop you from having a special day. Commemorate your DIY K-drama celebration with a photo op! Snap a few photos with the family and take pictures of the setup that you'll lovingly put together — I promise you'll want to look back on this! 
Tip: To make things more fun, why not invite your Mom's K-drama crushes to the party? Bring out the cardboard cutouts — simple as this may be, it'll certainly bring more fun to the photo op!
End the celebration with family K-movie night
All throughout this quarantine, one of my family's favourite things to do has been to end the day by slowing down with a film. There's nothing like enjoying your loved ones' company over a good movie — and since it's Mom's day, make sure to let mom pick! It's time to see that Korean movie she's been bugging you to watch with her; or maybe you can come up with a list of options for her to choose from. Enjoy!
Also read: 12 Unique Ideas for Celebrating Mother's Day at Home
This Mother's Day, I hope you treat your mom to the very best — not the best that money can offer, but with your best efforts. She deserves it! Mom, if you're reading this: There's no one else I'd rather be quarantined with. I love you!