Contributed by Map Pins PH
Have you ever been to Palawan? The ultimate destination here in the Philippines?
Well, if you haven't explored it yet, here's one destination in Daram, Samar that will give you a glimpse of how the rock formations in Palawan actually look like. If you're from the outlying areas near Samar, surely this spot would give you some Palawan feels!
We took the morning trip to Kandiwata by taking the nearest route via Babatngon, Leyte. Upon arriving at the town proper, we booked a boat that costs ₱2,000 (pakyawan rate) which has the capacity of six to eight persons.
Also read: Escape the Crowd: These 10 Beaches in Eastern Visayas are Totally Unspoilt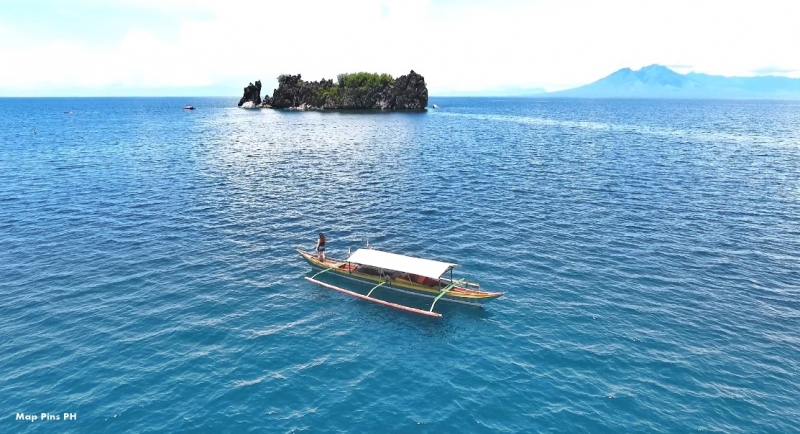 The sea was calm but it was a somnolent two-hour travel from the port of Babatngon. However, a few good sceneries in neighbouring towns will knock you senseless while approaching Kandiwata. You'll pass by a few stunning rock formations and white sand beaches.
There is no port area so boats dock wherever they can securely unload their passengers. We actually swam metres away from the boat to get there since other vessels had already occupied the surrounding areas.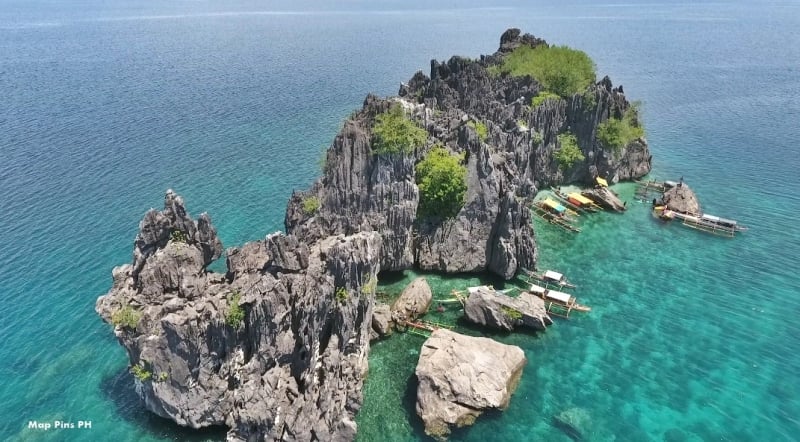 Just like the beautiful outcrop formations in Palawan, Kandiwata is a rock formation of limestone walls (some portions are vertically or horizontally stratified structures) that were formed from thousands of years ago — maybe through weathering, erosion and the impact of waves. This isolated and scenic rock outcrop, which was only discovered by a few, continues to become a hot tourist destination in Visayas.
This gigantic rock formation makes for a magnificent Instagram-worthy backdrop so the "do-it-for-the-gram" peeps (especially travel influencers and bloggers) will surely love it here.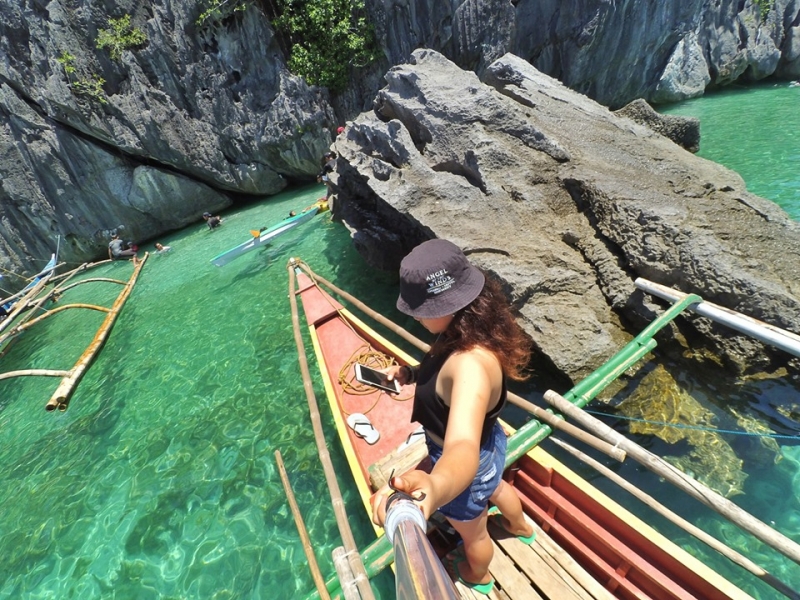 The waters are clear shades of green and blue; white powdery sand and coral species lie underneath and in surrounding areas, and cliff diving sites of different heights are available for leaping warriors and adventure enthusiasts.
Some go inside this rock formation through a small hole which is only accessible by submerging one's self into the water. However, petite individuals can go through just by positioning their bodies or adjusting their bodies into the size of the hole. According to locals, you are not allowed to be brash and loud inside since Kandiwata is home to supernatural beings. Bizarre things usually happen here which are all beyond scientific understanding or beyond the law of nature.
Also read: On Shutting Down Tourist Spots — Should Palawan Be Next?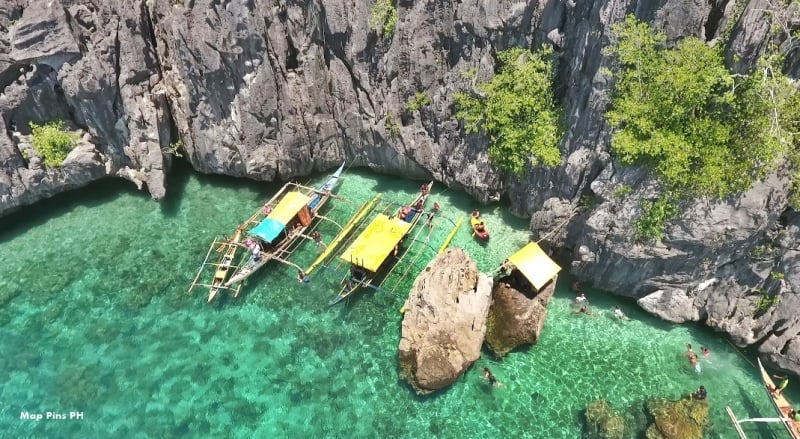 There are different accounts by the natives of how this rock formation was named Kandiwata:
These were ships struck by lightning and became rock formations.
It is home to deities and spirits who have been residing here for a very long time. Some locals say you may ask for material things and they will give some to you. These inexplicable beings are understood as the guardian spirits of nature, emitting blessings or maledictions upon those who bring welfare or harm to this rock formation.
Other locals claim that bright lights are seen hovering over Kandiwata and some say loud parties are often heard during the night or during a full moon.
Things to know before visiting
The best time to visit is during Amihan Season (Northeast Monsoon) or during summer. Rough seas occur en route to Kandiwata during Habagat Season.
The entrance fee is ₱10.
Bring your own food or snacks.
Please DO NOT THROW YOUR GARBAGE INTO THE SEA. Bring everything back to the mainland or the port. Let's preserve this beautiful creation and be a responsible individual in conserving the ocean and the environment.
How to get to Kandiwata Rock Formation from Manila
There are actually daily flights from Manila to Tacloban. The flight takes at least an hour or so. After you arrive at Tacloban Domestic Airport (San Jose, Tacloban City), go to Tacloban City Bus Terminal or Terminal via taxicab or transfer service. From Tacloban City Bus Terminal, find vans, buses or jeepneys that go to Babatngon, Leyte.
Make sure to get dropped off at the town proper or at Babatngon's public market where the port area is located. There are many boats lined up at the port available as service vessels to Kandiwata.