True Korean drama (K-drama) fans know that there's more to these shows than their dreamy, star-studded casts. Besides their crush-worthy leading men and women, K-dramas are also known for their jaw-dropping filming locations!
Similar to the way filming abroad is a big deal when it comes to Pinoy movies and teleseryes, South Koreans have a penchant for shooting their dramas in the most picturesque locations outside of their home country. Even more so, they've got such generous filming budgets that each series is produced as though it were a big-time movie.
When it comes to K-dramas, you can definitely expect top-notch cinematography, storylines that will touch your heart, and shooting locations that will find their way to your travel bucket lists. Below, we share a few K-dramas that will take you all over the world!
Also read: 10 Streaming Sites for Your Next Binge-Watching Session
1. Memories of the Alhambra (2018) — Spain, Hungary, and Slovenia
While on the tail end of a business trip in Barcelona, Yoo Jin-woo (Hyun Bin) abruptly takes a detour and heads straight for a humble hostel in Granada. We soon discover that Jin-woo is a big-time CEO at an investment company; he was asked to meet Jung Se-joo (Chanyeol), the creator of an augmented reality (AR) game that could possibly be the next big thing.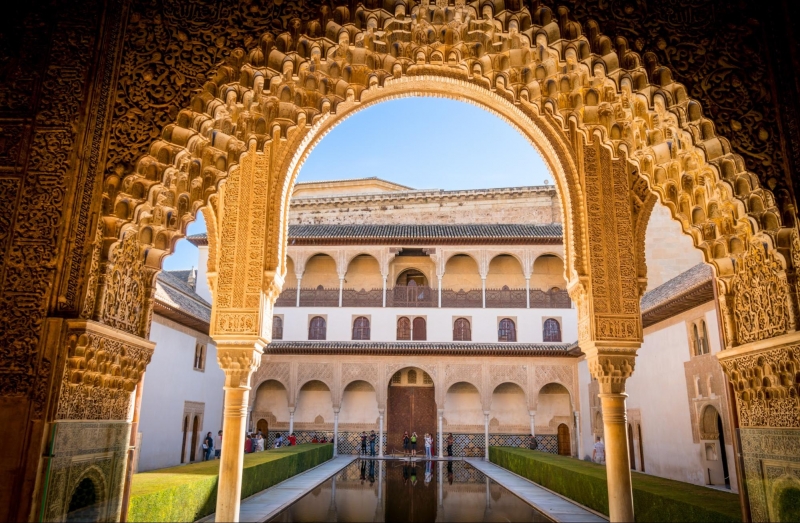 Upon arriving at the hostel, Jin-woo already makes a bad impression on Hee-joo (Park Shin-ye), the hostel owner. He's got nothing but complaints from the moment he sets foot there, but still insists on spending the night there. The catch? Jin-woo soon discovers that Hee-joo is Se-joo's one and only guardian — and therefore holds the keys to her brother's AR game!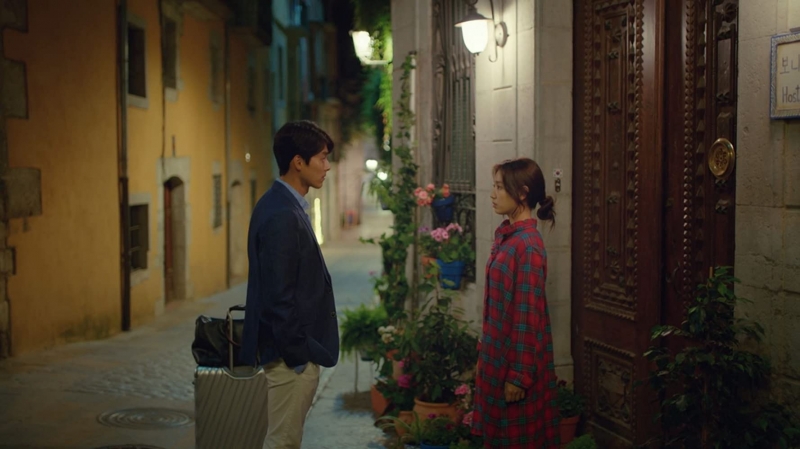 Despite its title, the series takes us way beyond the famed Alhambra. From the picturesque Calle Calderería Nueva, to Mirador San Nicolas and the Miguel Alto Shrine, this Korean drama truly paints Granada as the next destination to visit! What's more, the series was also shot in Barcelona, Girona, Slovenia, and Budapest. Gorgeous sights + Hyun Bin = What more could we ask for, really?
Stream it on Netflix.
2. Black Knight (2017) — Slovenia
Black Knight tells of a love story that spans over 200 years. In the past, Lee Myung-so (Kim Rae Won) is arranged to marry Choi Seo-rin (Seo Ji-Hye); however, he falls in love with her maid, Boon-yi (Shin Se-kyung). Myung-so and Boon-yi eventually run away together and Seo-rin has them both killed. She is then cursed with immortality and is forced to walk the earth for centuries.
In the present, Black Knight takes us to the awe-inspiring landscapes of Slovenia, where reincarnated lovers Moon Soo-ho (now a wealthy businessman) and Jung Hae-ra (a simple travel agent) meet and instantly fall in love. Along the way, we are treated to sights of Bled Castle, Logar Valley, Kranj, Ljubljana, and Predjama Castle!
Now, little does Hae-ra know that Soo-ho has been searching for her for practically his whole life; the two were actually childhood sweethearts who were forcefully separated at a young age (yup, they were separated in not one, but two lifetimes). As Seo-rin, now a designer called Sharon, remains set on tearing them apart and having Soo-ho all to herself, we can't help but wonder — will they finally make it this time around? Or are they doomed to never truly be together? 
Stream it on Netflix.
Also read: 10 Fairytale Castles in Europe Filipinos Need to See!
3. Chocolate (2019) — Greece
Lee Kang (later played by Yoon Kye-sang) and Moon Cha-young (later played by Ha Ji-won) meet as young kids. Hungry, lost, and without money, Cha-young finds herself at a restaurant owned by Lee Kang's family. The boy, despite knowing she can't pay, sets her up with a meal and even invites her to come back for his special homemade truffles. Unfortunately, she never gets to try them (or see him again), and the two are mutually disappointed.
Moved by Kang and his simple gesture, Cha-young eventually grows up to be a successful chef. Years after their first meeting, she bumps into a handsome neurosurgeon while admitted at a hospital. She eventually realises that he is Kang, the boy from all those years ago. Days pass, and when she finally strikes up the nerve to reintroduce herself, he leaves for Libya; later, Cha-young is heartbroken to hear that he gets caught in an explosion.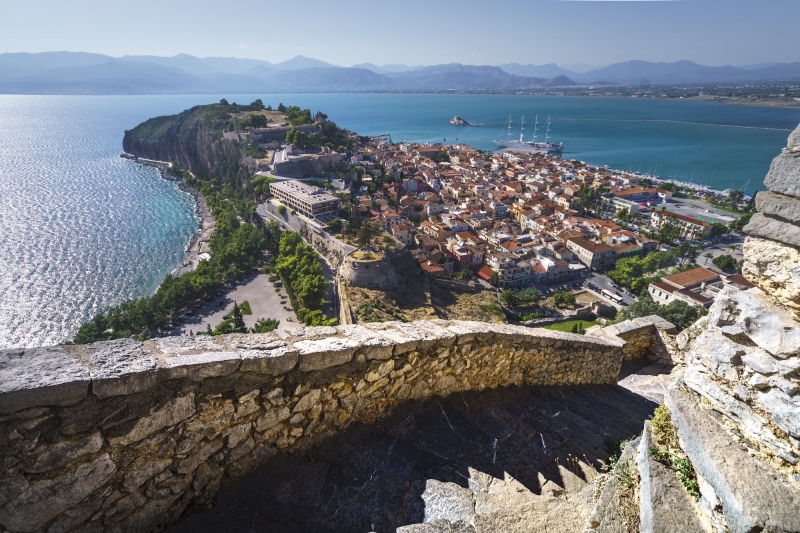 A few episodes into Chocolate, Cha-young takes part in a culinary competition in Greece — particularly in the beautiful city of Nafplio, set in the Peloponnese region. A lot of scenes are shot in a café in the Byzantino Boutique Hotel, where you'll certainly be tempted to book a stay as soon as possible!
Stream it on Netflix.
4. Descendants of the Sun (2016) — Greece
Of course, how could we not include this iconic Korean drama on this list? Descendants of the Sun has inspired many travellers and K-drama lovers alike to travel to Greece, especially the enchanting Navagio Beach in Zakynthos Island! The Clock Tower of Arachova and Monastery of Panagi Skopiotisssa are also among the show's notable sites.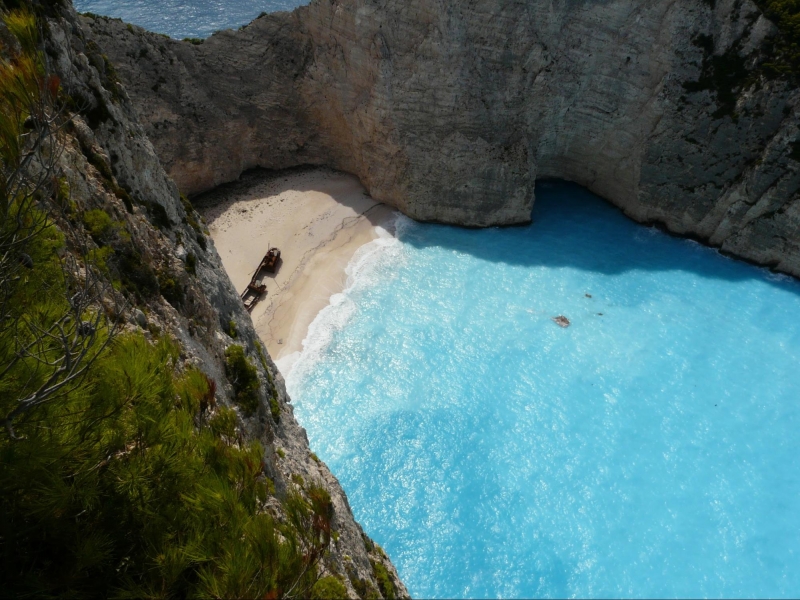 In DOTS, Yoo Si-jin (Song Joong-ki) is captain of a Special Forces unit. Kang Mo-yeon (Song Hye-kyo), on the other hand, is a surgeon. By chance, the two meet at the hospital; and after an initial misunderstanding, they find themselves attracted to each other. As they start dating, Si-jin is called to duty and sent to Uruk (a fictional country, though scenes were filmed in Greece).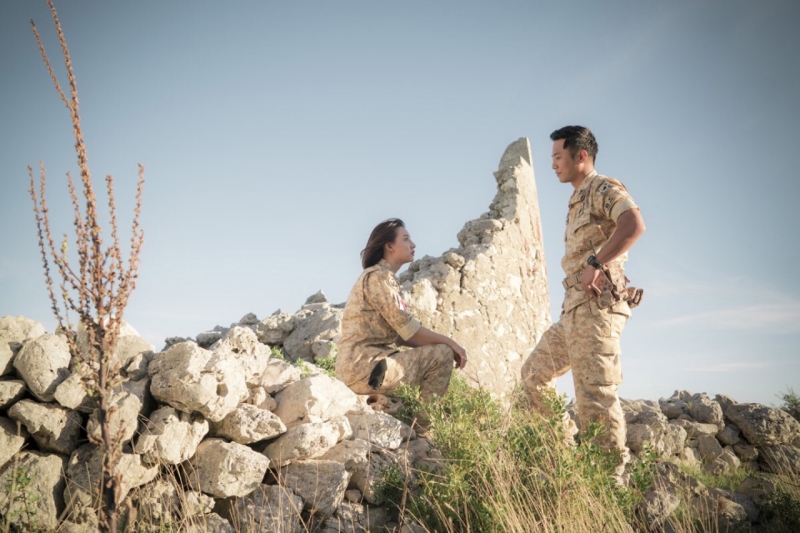 As the Korean drama continues, we see Si-jin and Mo-yeon deal with just how different the natures of their respective jobs are. Whereas Si-jin is a soldier and must kill to protect his countrymen, Mo-yeon is a doctor and has taken an oath not to harm and to save lives. Can their relationship survive despite these differences?
Stream it on Viu or Netflix.
5. Man to Man (2017) — Hungary
The handsome and mysterious Kim Seol-woo (Park Hae-jin) works as a ghost agent for the National Intelligence Service. He accomplishes his most recent mission in Budapest, Hungary, where we are treated to views of Buda Castle and the ELTE University Library — no doubt a bibliophile's dream come true!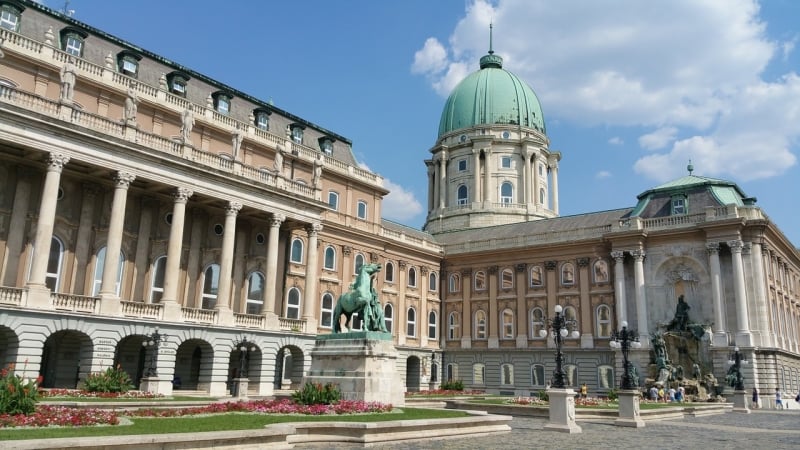 While he's on vacation, he is almost immediately called back to duty. His latest assignment? To pose as a bodyguard to popular actor, Yeo Woon-kwang (Park Sung-woong). Long story short, Seol-woo is tasked to get close to the actor's manager, Cha Do-ha, who owns an important item that the agent must get his hands on. Seol-woo then falls into a bromance with Woon-kwang and falls for Do-ha — which is dangerous, considering he risks revealing his true identity.
Stream it on Viu or Netflix.
6. Goblin (2016) — Canada
Another Korean drama not to be missed! Goblin is well-loved for its heartfelt story, beautiful cinematography, and dreamy scenes shot in Quebec. Oh, and how could anyone possibly resist the dashing Gong Yoo?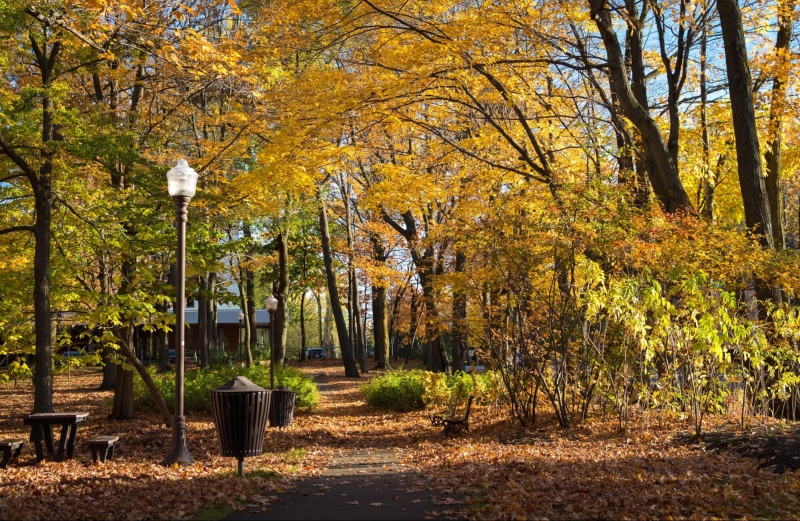 Goblin begins back in the Goryeo dynasty. A decorated military general, Kim Shin (Gong Yoo) is framed by King Wang Yeo (Kim Min Jae) and stabbed in the chest with a sword. As punishment for the deaths he has brought about by war, Kim Shin is cursed with immortality and becomes the Dokkaebi (Goblin). He is doomed to grieve the deaths of his loved ones over and over; that is, until he finds the Goblin's bride, a mortal lover destined to pull out the sword in his chest and finally put an end to his immortal life.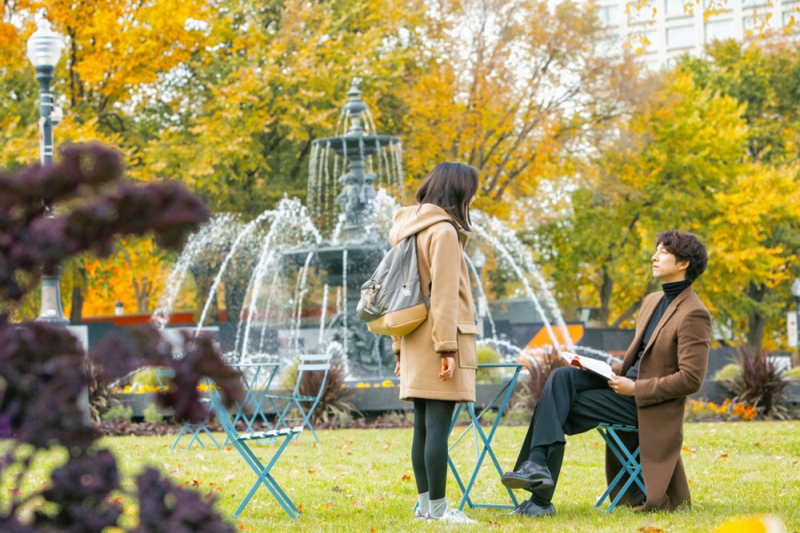 The story then shifts to the present, over 900 years later. In order to avoid raising suspicion about his unchanging age, Kim Shin moves back and forth between South Korea and Canada every 20 years. Just as he prepares for his departure to Canada, he is suddenly (and unintentionally) summoned by a young woman named Ji Eun-tak (Kim Go-eun). She is immune to the Goblin's powers, and is even capable of teleporting with him. A few episodes in, we see Kim Shin and Eun-tak stroll among the enchanting autumn leaves in Parc Samuel-Holland and Fontaine de Tourney. 
As Kim Shin starts to fall for her, we can't help but wonder: Could she be the fated Goblin's bride? If she is, then now that he has finally found a reason to go on living, their love could also be the very thing that would end his life.
Stream it on Viu or Netflix.
7. The Package (2017) — France
While working towards earning her PhD, Yoon So-so (Lee Yeon-hee) works as a tour guide in France, leading a group of tourists on a one-week package tour. Her latest tour group features a bunch of travellers from different walks of life, each with their own interesting stories. Among them is San Ma-roo (Jung Yong-hwa), who arrives fresh from a breakup. Heartache aside, he is a nuisance from the moment he arrives at Charles de Gaulle Airport!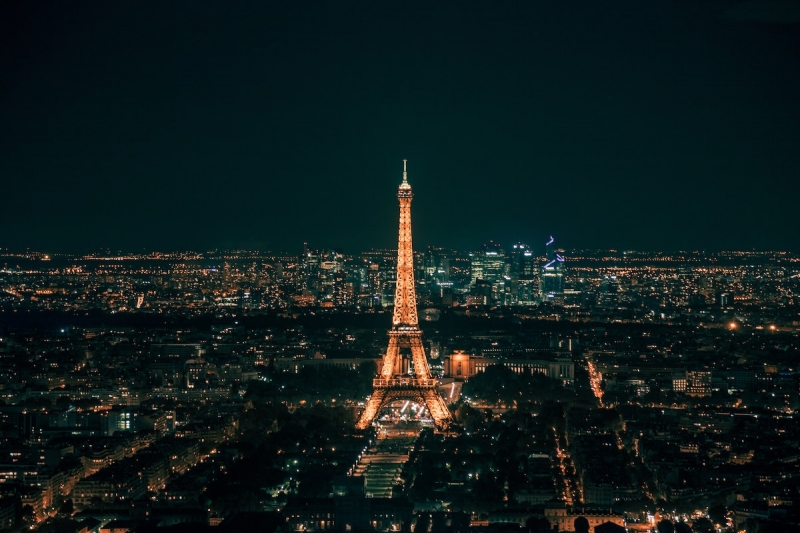 So-so resolves to keep an eye on Ma-roo in order to make sure he doesn't cause further trouble with the group. As he is the only solo traveller in the group, he and So-so end up spending more time together and getting to know each other better. And in a place as romantic as the City of Love, how could they not fall even a little in love with each other?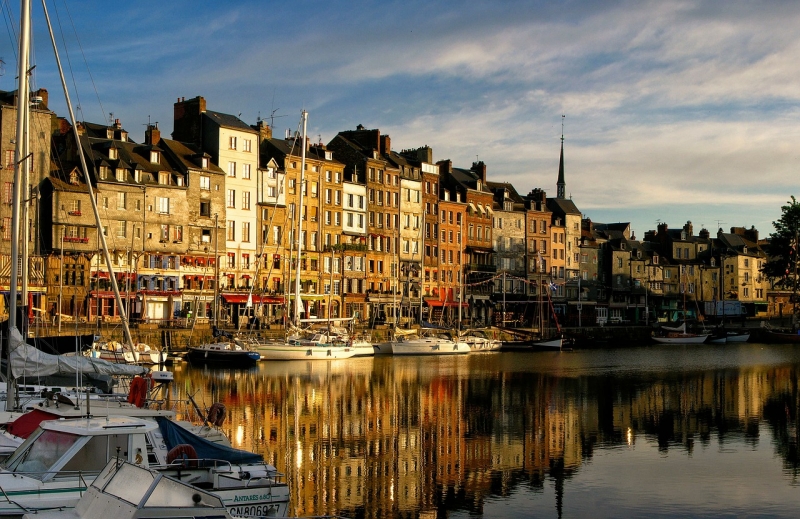 Join them (virtually) on their tour across France, from Paris' Jardins du Trocadéro to spectacular spots like Honfleur, Mont Saint-Michel, Auvers-Sur-Oise, and Saint-Malo! 
Stream it on Netflix or iflix.
8. Are You Human (2018) — Czech Republic
Oh Ro-ra is a renowned scientist who resides in the Czech Republic with her young son, Nam Shin. After Nam Shin's grandfather — one of the wealthiest and most powerful men in Korea — takes him away from her, Ro-ra creates several AI versions of her son over the years.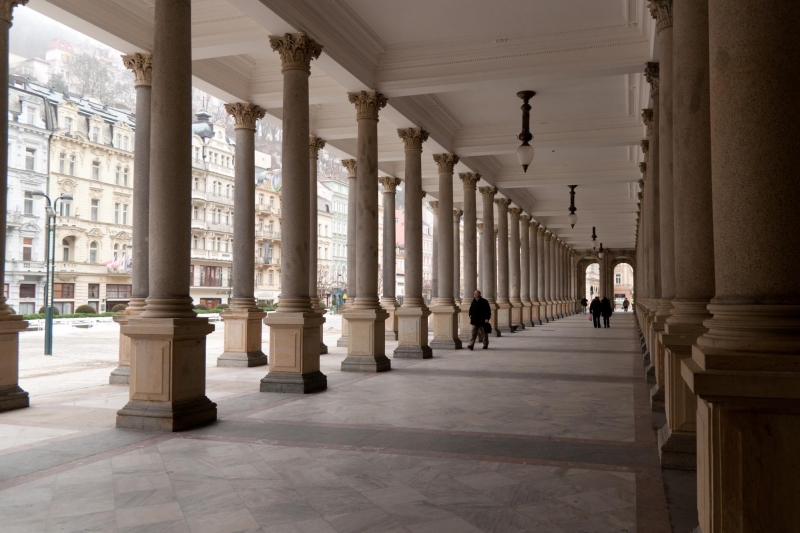 Many years later, Ro-ra has finally come up with the perfect AI android, Nam Shin-III. In Korea, Nam Shin is already 28 and has no intention of taking over his grandfather's business. Intent on disappearing for good, he jets off to the Czech Republic in search of his mom. However, on the way there, he is followed by a suspicious man with a snake tattoo… 
In Are You Human, the Korean drama shifts back and forth between South Korea and the Czech Republic, particularly in Karlovy Vary. Some noteworthy sights include the Mill Colonnade and  Hrad Hartenstejn; plus, a beautiful cabin called Stara Plynarna, where you can actually book a stay!
Stream it on Netflix.
9. Legend of the Blue Sea (2016) — Spain and Palau
Fun fact: Legend of the Blue Sea was actually Lee Min-ho's last Korean drama role before he took on his two-year military duties!
In the late 1500s, a nobleman named Lord Yang (Sung Dong-il) discovers a mermaid (Jun Ji-hyun) and captures her, with plans to make money out of her mermaid oil. He flaunts his discovery to the newly appointed mayor, Kim Dam-ryeong (Lee Min-ho), who later decides to free her. As he releases her into the sea, they share a moment — and do not see each other until another lifetime.
Fast forward to the present day — con man Heo Joon-jae (a.k.a. Kim Dam-ryeong's reincarnation) is on vacation at a seaside resort in Spain. Nearby, a mermaid named Shim Cheong gets washed up on shore after a storm; she wakes up with a pair of legs in place of her tail. Joon-jae later finds the mermaid hiding in his room, takes photos as evidence, and reports her to hotel security.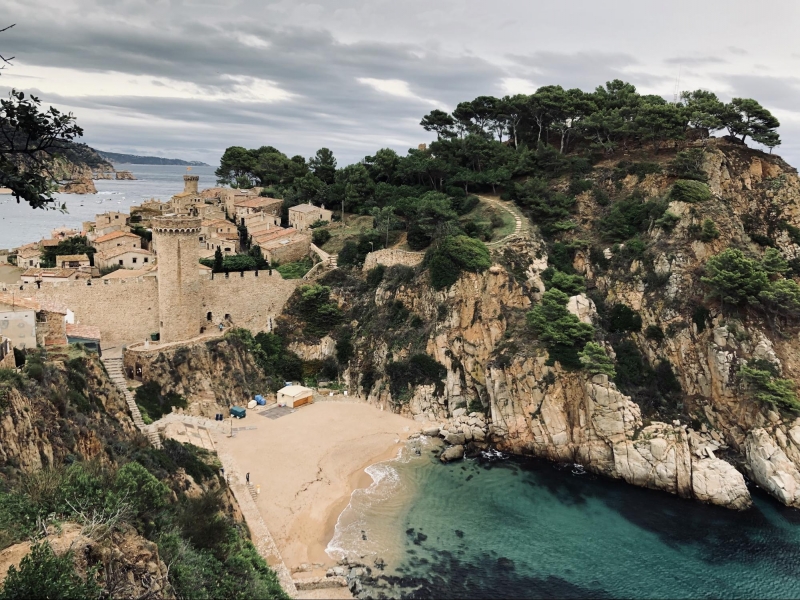 After she's taken away, Joon-jae looks at the photos and sees that she wears a jade bracelet of potentially high value, and sees this as a potential con. He decides to help her, and gets close to her in order to steal the bracelet and sell it later on. But as he continues to spend time with her, Joon-jae can't seem to continue carrying out his plan.
Throughout the series, their story takes us to magical Palau (the Milky Way lagoon, to be exact) and across Spain — from Barcelona, to Girona, to A Coruña. After watching this Korean drama, you'll surely be adding sights such as the Arc de Triomf, Piscina Es Cau, Tossa de Mar, and the Tower of Hercules to your bucket list!
Stream it on Netflix.
10. Crash Landing on You (2019) — Switzerland
We're almost certain you've been waiting for this title to pop up — and you were right to! Because this list definitely wouldn't be complete without Crash Landing on You, everyone's favourite Korean drama!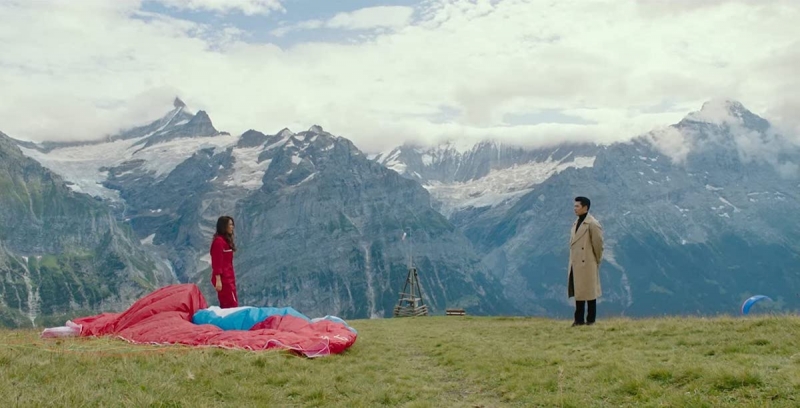 The heiress to a South Korean chaebol, Yoon Se-ri (Son Ye-jin), goes for a paragliding ride and unexpectedly gets knocked off course due to a tornado. She crash lands, of all places, into a forest in the North Korean side of the DMZ. Coming down from the tree she crashed into, she falls into the arms of Ri Jeong-hyeok (Hyun Bin) — a captain of the North Korean Special Police Force. Jeong-hyeok (a.k.a. Captain Ri) helps Se-ri hide and gives her a place to stay in the meantime; together, they put together a plan to get her back to South Korea.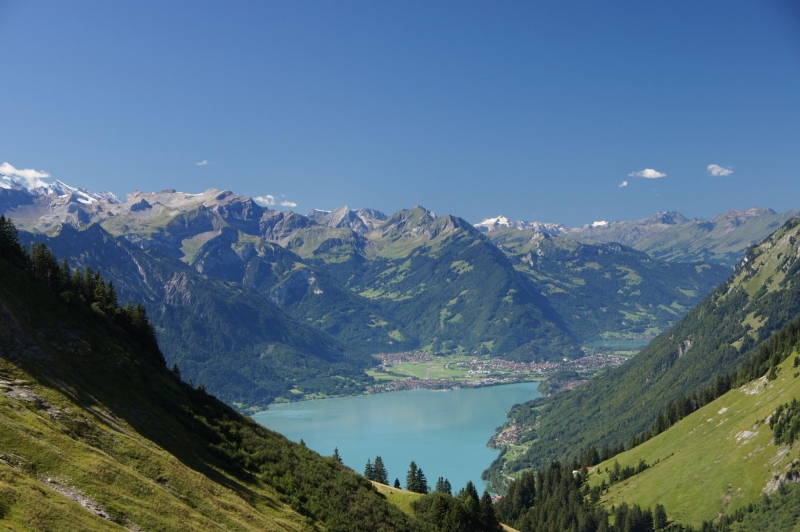 Like many a Korean drama, CLOY shifts back and forth between past and present. Flashbacks give us a peek at Se-ri and Jeong-hyeok's pasts, which both involve trips to the breathtaking lakes and landscapes of Switzerland. Truly a visual feast, CLOY will have you wanderlusting for sights such as Lake Brienz, Lake Lungern, Sigriswil Bridge, First Flieger, Munsterbrucke, and Lindenhof. When you do make that Swiss adventure happen, don't miss out on a stay at Grandhotel Giessbach, either!
Stream it on Netflix.
11. Vagabond (2019) — Morocco and Portugal
A spy thriller with a splash of romance, plus scenes shot in the stunning mediterranean? Yes, Vagabond has it all! With a production budget of about ₩20 billion, this is said to have been the most expensive Korean drama to have aired in 2019. And truly, they spared no expense, with gorgeous shooting locations such as  Tangier in Morocco and Lisbon in Portugal!
Vagabond  illustrates the story of Cha Dael-geon (Lee Seung Gi), who refuses to rest after losing his nephew in a tragic crash that killed over 200 passengers on a flight to Morocco. Dal-geon, convinced that the wreck was no accident, brings his suspicions forward at the Korean Embassy in Morocco.
There, he meets Go Hae-ri (Bae Suzy), an undercover NIS operative assigned to assist bereaved families who lost loved ones in the plane crash. Together, they end up uncovering a government conspiracy that's even bigger and more sinister than they could've imagined.
Stream it on Netflix.
12. Misaeng (2014) — Jordan
Misaeng is not your typical Korean drama. With that said, romance isn't its main focus; and while some may be disappointed to hear this, others believe that's what gives this series its charm.
This K-drama features a number of sights in Jordan, and opens with a perplexing scene in the striking canyons of Wadi Rum. We then see Jang Geu-rae (Im Shi-wan) in the midst of a chase in downtown Amman. While we're left clueless as to what exactly is going on, the scene shifts back to the year 2012.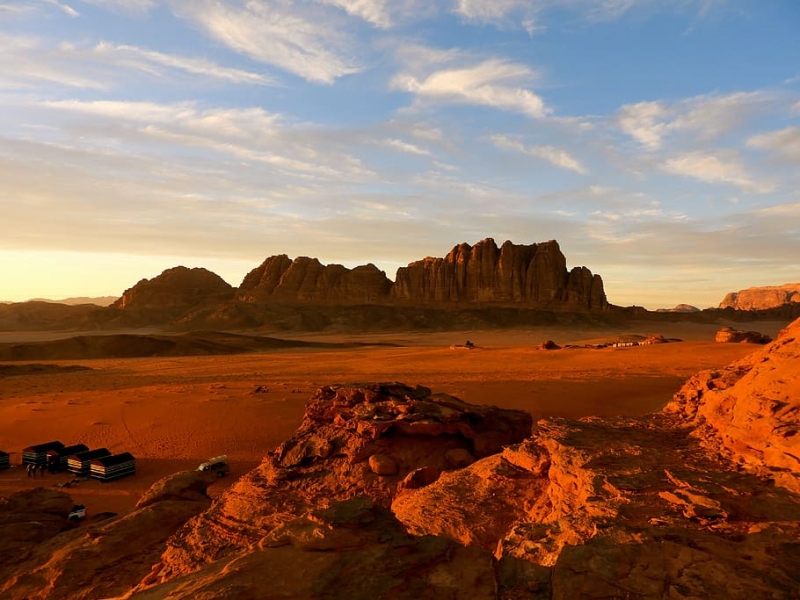 During this time, Geu-rae is on the hunt for his first real job, with nothing on his resume but his GED high school diploma. Through the help of a mysterious acquaintance, he scores an internship at an international trading company.
It seems like your average workplace, and Geu-rae is discriminated against by his colleagues because of his less-than-stellar qualifications. Yup — nothing special to see here, folks! (We hate how they're treating Geu-rae, though.) And with that said, we're left wondering: How does Geu-rae get from there to working some kind of top-secret mission?
Stream it on Viu.
13. When A Man Loves (2013) — Guam
When a Man Loves starts seven years prior to the present day. After being orphaned, Han Tae-sang (Song Seung-heon) ends up making a living by working as a gangster with a (sketchy!) mafia. While attempting to cash in on a debt from store owner, he meets the owner's daughter, Seo Mi-do (Shin Se-kyung). Tae-sang takes pity on her, giving her family an extension on the loan and even paying for her studies.
So, here's the thing about Tae-sang: He may be in a questionable situation, but he does have a heart of gold. He eventually quits the mafia and becomes a successful businessman; he also takes care of his best friend Lee Chang-hee's son, Jae-hee, even sending him to get his college degree abroad.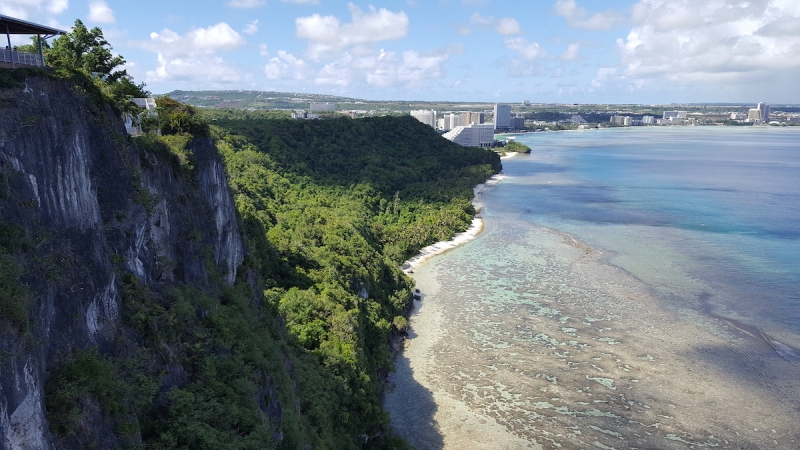 Seven years later, Tae-sang and Mi-do meet again, and he continues to take good care of her. To add to this, there is a clear attraction between the two. But of course, there's always a twist! He sends her on a business trip to Guam, where she meets Jae-hee; the two go sightseeing together, glimpsing beautiful sights like Puntan Dos Amantes.
Soon, Jae-hee is unable to deny his feelings for Mi-do; however he is conflicted, given his gratitude for Tae-sang. Will Mi-do choose the man who has lovingly cared for her for years, or will she go with the sweet and easy-to-love Jae-hee?
Stream it on Viu.
14. Encounter (2018) — Cuba
A young hotel CEO from a well-to-do family, Cha Soo-hyun (Song Hye-kyo) meets a simple man named Kim Jin-hyeok (Park Bo-gum) on a trip to Cuba. Together, they tour Havana's gorgeous sights, from the historic fortress of La Cabaña to the famous Parque Central, known for iconic landmarks like the Inglaterra Hotel.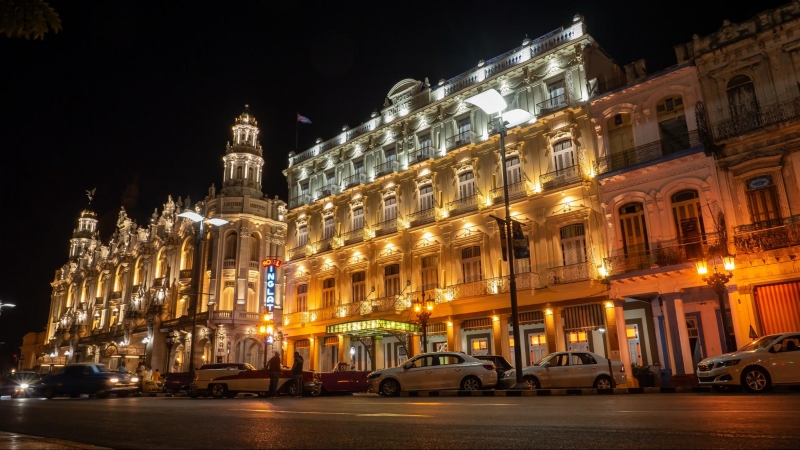 Expecting that their romance would find both its start and its end in Cuba, the two go their separate ways. Back in South Korea, Jin-hyeok gets a call for a job offer at a hotel — and guess who just happens to be the CEO?
Stream it on Viu.
15. Dear My Friends (2016) — Slovenia and Croatia
Dear My Friends is a slice-of-life Korean drama that will tug at your heartstrings simply because it is so real. Park Wan (Go Hyun-jung) is a writer in her late 30s; her mom, Jang Nan-hee (Go Doo-shim), encourages her to attend her alumni reunion and gather short stories about her friends in their 60s, 70s, and 80s.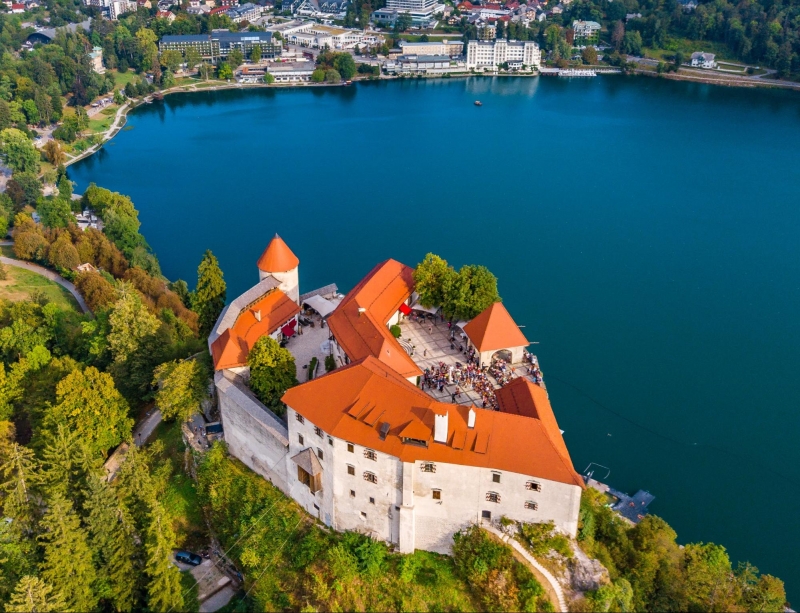 At first, Wan is completely uninterested in writing about the elderly. But as time passes, she realises they have so many moving stories and life lessons just waiting to be told. We see flashbacks of their stories, intertwined with those of Wan's very own love story. The dreamy landscapes of Slovenia and Croatia — from Ljubljana, to Bled Island, to Rovinj — make for the perfect backdrop for her romance with So Yeon-ha (Jo In-sung)!
Stream it on Viki.
16. Doctor Stranger (2014) — Hungary
In Doctor Stranger, Park Hoon (Lee Jong-suk) and his father are captured and trapped in North Korea. Hoon eventually grows up to be a talented surgeon and plans to flee to South Korea together with his girlfriend, Jae-hee (Jin Se-yeon). His ticket out of North Korea? A work-related trip to breathtaking Budapest, Hungary, where his father has a special contact.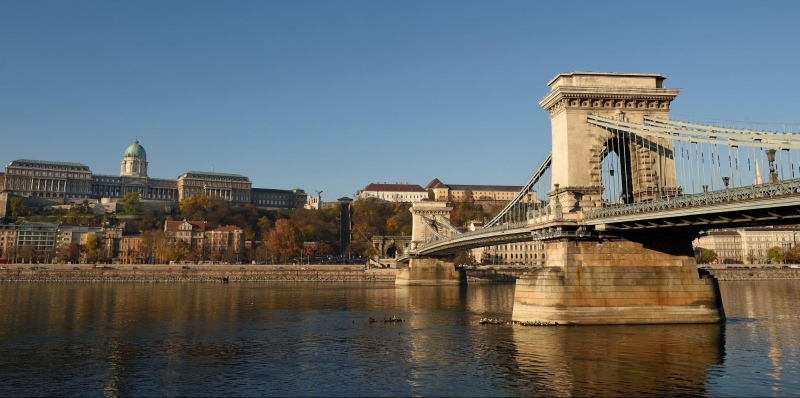 In a high-speed chase, this Korean drama takes us across the city's bustling streets — all the way to the iconic Chain Bridge overlooking the River Danube. The thrill and the views make it a definite must-watch!
Stream it on Netflix.
17. Forest (2020) — Philippines
Surgical resident Jung Young-jae (Jo Bo-ah) is shipped off to a hospital set in the mystical Miryeong Forest. At the same time, businessman Kang San-heyok's (Park Hae-jin) latest project requires him to join a special rescue team in the very same forest.
While San-yeok has almost no memories of his childhood, Young-jae has a panic disorder that's deeply rooted in her past. Somehow, the forest draws the two to each other; together, they uncover secrets about both their pasts, which are revealed to be intertwined.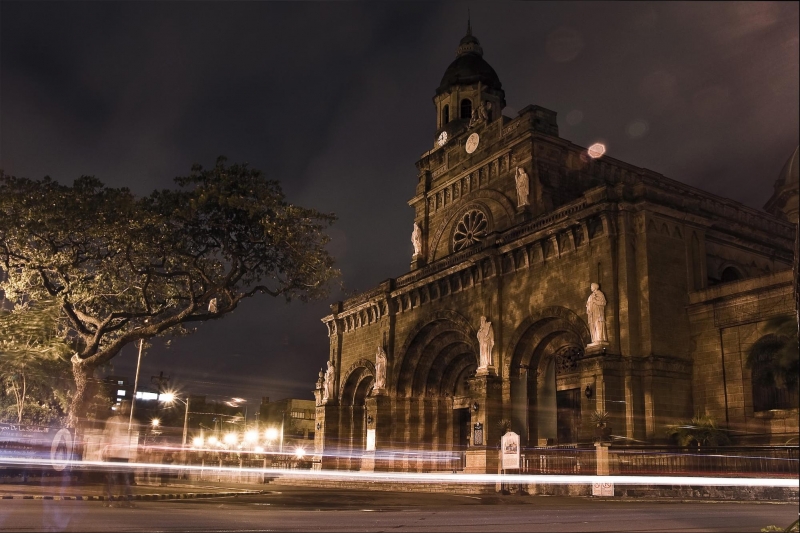 Later, this Korean drama transports us to none other than the Philippines — Old Manila, to be exact. Pinoys won't be able to help but watch in awe as San-hyeok and Young-jae grace the streets of Intramuros at night. A romantic moonlit trip to the old Walled City will be a very tempting idea after watching Forest, that's for sure!
Stream it on Viki.
18. The K2 (2016) — Spain, Barcelona
Kim Je Ha (Ji Chang Wook), aka K2, is a former mercenary soldier who was wrongfully accused of killing his girlfriend while on a mission in Iraq. Later, he lands a job as a bodyguard for Choi Yoojin (Song Yoon Ah), the owner of JSS Security and the spouse of presidential candidate Jang Se Joon ( Jo Sung Ha).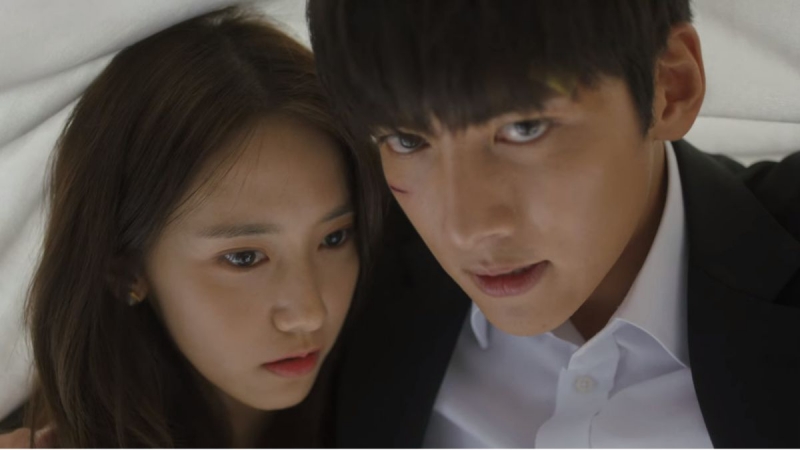 Je Ha believes that Park Kwan Soo (Kim Kap Soo), chief of the current governing party and Se Joon's competition, was responsible for the murder of his girlfriend. And so, a fugitive searching for justice, he uses his new job to plot his revenge.
The plot thickens when Je Ha takes on the duty of protecting Se Joon's illegitimate daughter, Go An Na (Yoona), and soon develops feelings for her. Soon, he finds out that the very person who wants to harm An Na is Yoojin, his superior and revenge ally.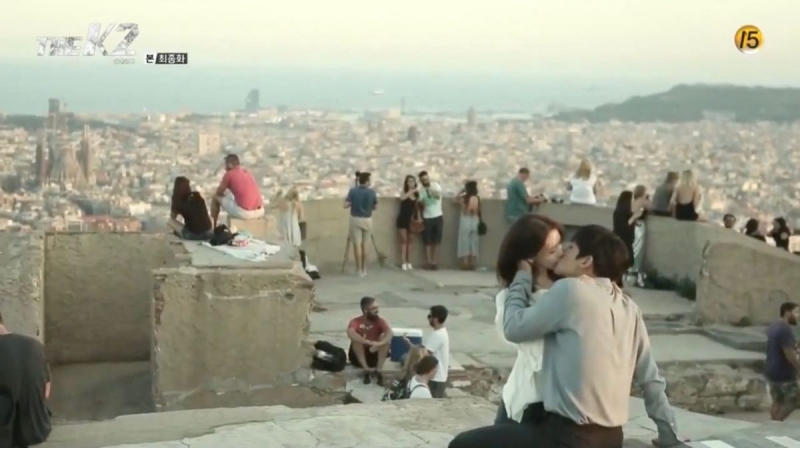 While this Korean drama isn't entirely shot in Spain, you will find a number of crucial scenes in the European country. At the beginning of the series, you'll also catch a glimpse of Barcelona's picturesque streets, where Je Ha and An Na encounter each other for the first time. And in its last episode, the story ends with another beautiful scene in Spain, which seems to serve as a homage to the pair's first meeting. 
Stream it on Netflix.
19. Saimdang: Light's Diary (2017) — Florence & Parma
The beginning of this series opens with a scene in Tuscany, Italy in the 1500s, where a crowd filled with lords and ladies gather for a night of dancing. Inside the beautiful manor where the partygoers are socialising, a haggard-looking man named Lee Geyeom (Song Seung Heon) sits locked up in his quarters, hyper-fixated on a painting. As memories flash in his mind, he is haunted by the image of the woman in the painting, Shin Saimdang (Lee Young-ae). Afterwards, the show cuts to the modern age, where art history lecturer Seo Ji Yoon (Lee Young-ae) is seen marvelling at another painting.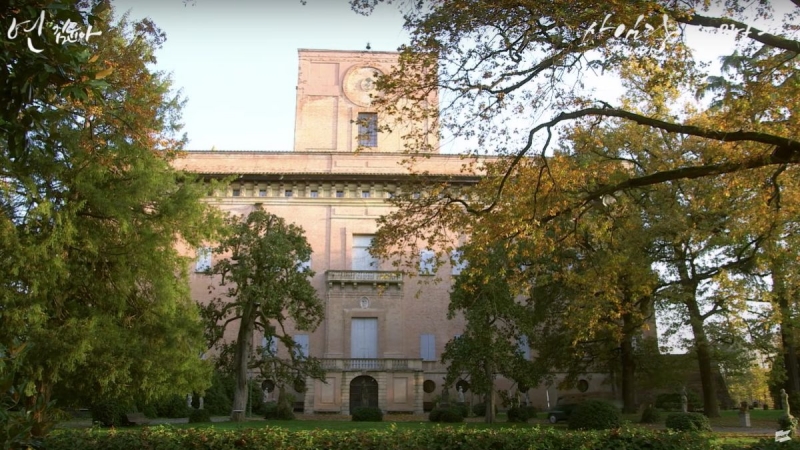 This historical Korean drama follows the story of Seo Ji Yoon in the process of finishing her PhD thesis. While studying a newly discovered painting to be exhibited as a national treasure, she doubts the authenticity of the piece. During a press conference, she is challenged by a student regarding the painting's legitimacy. Ji Yoon deflects this by stating she needs more time to prove it. Immediately, this leads the rest of the art industry to question Ji Yoon.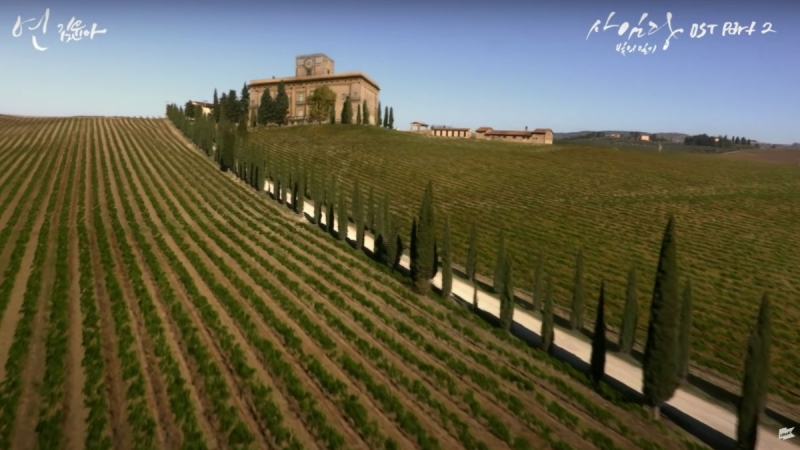 Determine to set the record straight, she discovers the diary of Shin Saimdang, a renowned poet and artist during the Joseon Dynasty era. Slowly, she starts to unravel the mysteries behind a suspicious painting and learns more about the extraordinary life of the 16th-century artist. Set in both ancient and contemporary times, Saimdang: Light's Diary weaves a story of romance and fantasy. 
Stream it on Viki.
20. Shopaholic Louis (2016) — Northern France
Shopaholic Louis is a rom-com Korean drama that tells the story of chaebol heir Kang Ji Sung, aka Louis (Seok In Guk), who grows up alone in France. Dubbed the Shopping King, Ji Sung enjoys living a luxurious life by spending money on all things he finds beauty in. After setting foot in Seoul, South Korea, he mysteriously finds himself homeless after a car accident that caused him to lose his memories.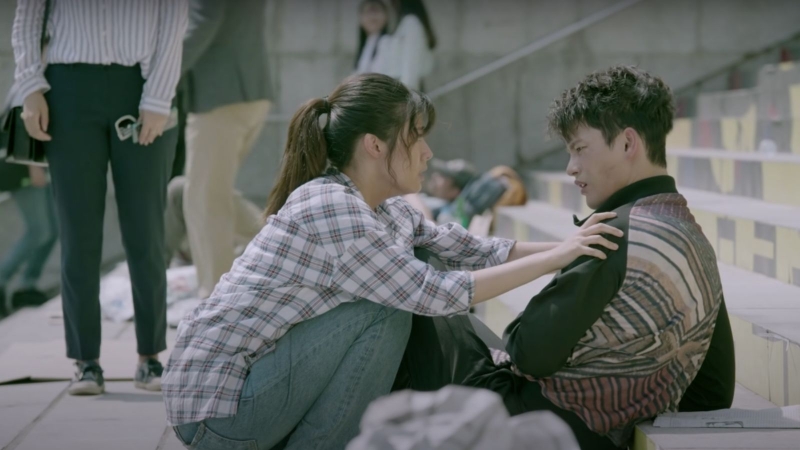 In Seoul, Ji Sung meets Go Bok Shil (Nam Ji Hyun), a kindhearted girl from the countryside who agrees to take him in until he figures out his true identity. With her help, he learns how to adjust to life in the city and slowly unlearns his unhealthy spending habits. While the two may be living lives far different from each other, they eventually develop strong feelings, leading to an undeniable romance.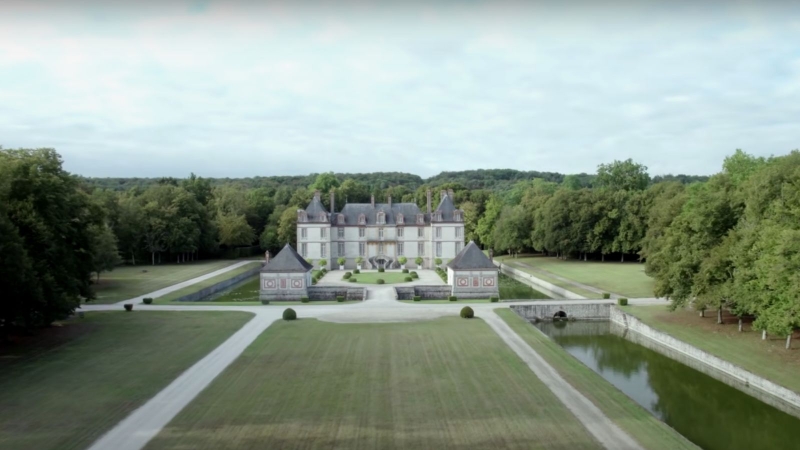 Although we only get to see a peak of Ji Sung's lavish lifestyle at the beginning of the first episode, viewers are treated to beautiful, vast landscapes of Northern France later on. Here, we can see his far-off home — a charming castle known as the Château de Bourron sporting a French Gothic architectural style. This is truly a perfect way to showcase Louis' life of grandeur and opulence. 
Stream it on Viki. 
Also read: 5 Movie Scenes That Were Actually Shot in the Philippines
Have you seen all the Korean dramas on this list? Let us know if your faves are missing!