There are many horrors that come with travelling — failed itineraries, food poisoning, getting scammed, delayed flights, the list goes on. Still, only a few matches up to the terror of misplacing or completely losing your Philippine passport, especially when you're less than a week away from a planned trip abroad or when it's the only valid ID you have at the moment. However, know that it's not yet the end of the world, although it may seem like it. Here's what you can do if you're unfortunate enough to deal with this situation.
Also read: 8 Things You Should NEVER Do To Your Philippine Passport
When you lose your passport locally
Losing your passport while in the Philippines doesn't seem to instigate as much fear as losing it abroad. However, you'll need to undergo a couple of unfamiliar paperwork that could prove to be a hassle if you're already in a state of panic.
The first thing that you need to do is to file an Affidavit of Loss and a Police Report (if your passport is still valid) separately. You can get your Affidavit of Loss from a lawyer. It has to include details like your passport number and the date and location of passport loss before having it notarised. The Police Report can be obtained from a police station nearest to the area where you lost your passport. It's important to prioritise these two documents while the event is still fresh in your memory.
Next, you need to acquire the same documents in applying for a passport for the first time. These include a completely filled out application form, your NSO birth certificate, a confirmed appointment and a valid ID.
Schedule your passport appointment at a Department of Foreign Affairs satellite branch closest from you. Go through the same process of renewing or applying for your first passport. Wait for a 15-day clearing period plus the typical waiting time for releasing your passport.
To replace lost valid or expired passports when in Metro Manila, you will pay the regular passport processing fee of ₱950 or express processing fee of ₱1,200. On top of these fees, you'll also need to add in another ₱350 as penalty fee.
The DFA also stresses that appointments made beyond 5pm are considered rush processing. For applications outside Metro Manila, it will take 20 days for regular processing and 10 days for rush processing. Meanwhile, it will take four to six weeks for Philippine Foreign Service Posts.
When you lose your passport abroad
So what if you lose your passport in a foreign land? Naturally, you might get worked up for a few minutes. The good news is that there's a way around it as well. It will take some time and your composed self. But the important thing to remember is to address it as quickly as you can.
Similar to the first case, you'll need to file a Police Report at a nearby police station. If you have travel insurance that covers a lost passport, then this document will most likely be part of the requirements for claiming. A Police Report is also crucial for getting a temporary travel document. This will serve as your ticket to passing immigration.
Find the closest Philippine embassy or consulate and schedule a personal appointment, as walk-ins are usually not allowed in these offices.
On your appointment, bring your Police Report, passport photos as well as scanned or photocopies of your lost passport's data page and other travel papers. You can either apply for a new passport or a temporary travel document. If you're in a rush and don't have much money left, you can opt for the latter. Getting a travel document is commonly faster (sometimes within the day) and more affordable. It will let you fly back to the Philippines and will serve as a requirement in itself for getting a new Philippine passport in your home country.
In some countries, personal appearance is not required. The requirements and fees vary per country as well, so it's best to check with the Philippine embassy or consulate in your destination for reliable information.
Also read: Philippine Passport Updates: Exciting Developments in 2018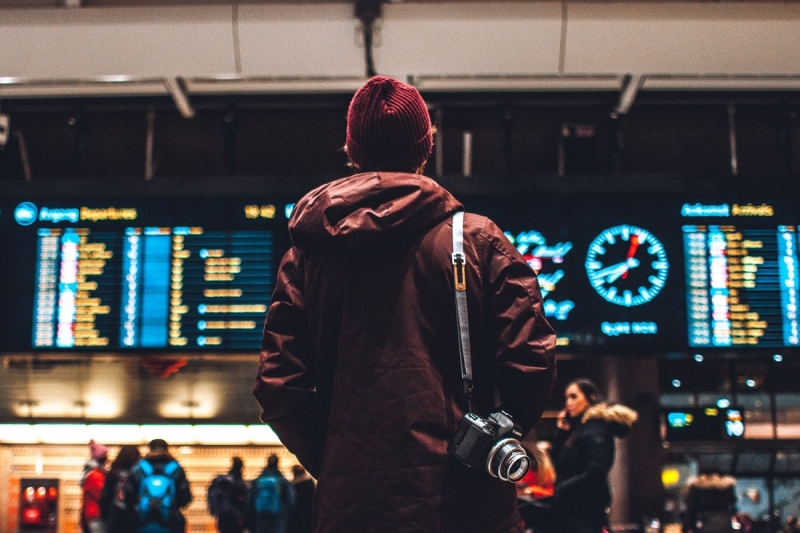 See, that wasn't so bad? Or was it? In any case, you now know that losing your passport will never be inconsequential. For your sanity, always have a photocopy or scanned copy of this valuable document with you, or all your travel documents for that matter. And whatever happens — and to save you from further damage — remember to think clearly and act quickly!