Who isn't a milk tea drinker these days? I know I am, and I especially like my order less sugary and heavy on tapioca pearls. But most importantly, I love it when I can order from practically anywhere in the city. With the opening of Macao Imperial Tea's 100th branch (and its promise to open a hundred more in two years), that won't be much of a problem. Needless to say, the brand is known for serving the best milk tea in the Philippines!
The star-studded 100th store launch
Having just opened in June 2017, the sought-after milk tea brand has grown profusely since its first branch in Banawe, Quezon City. Two and a half years later, the brand introduced its 100th branch in the Philippines located at Robinsons Place Manila.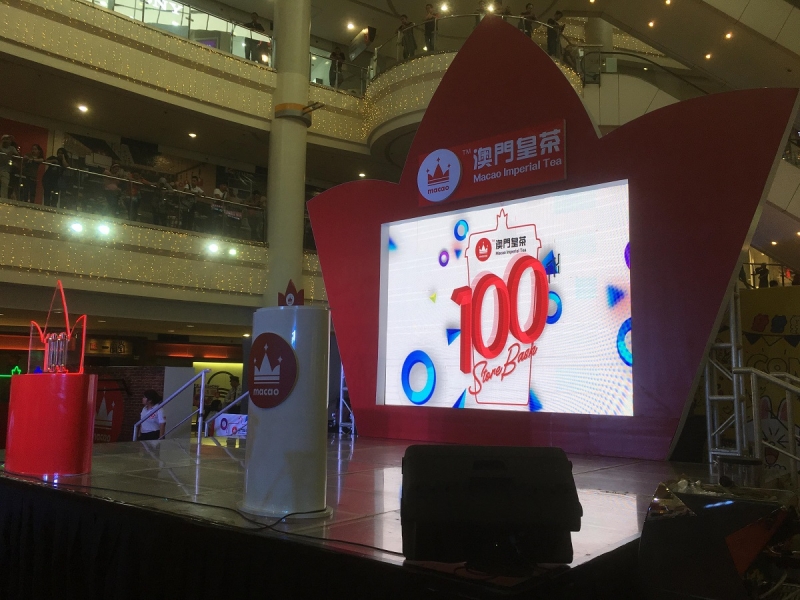 For three days, Macao Imperial Tea took up the entire activity centre of the said shopping mall, one of the largest in the country. The opening ceremony alone saw the presence of Manila Vice Mayor Dr. Honey Lacuna-Pangan, Robinsons Land Corporate Executive Vice President Faraday Go, and of course, Fredley Group of Companies CEO Avin Ong. Just so you know, Fredley Group of Companies is the company behind Macao Imperial Tea, along with other food and beverage brands in the country!
"We have mounted this event, the Macao Imperial Tea 100th Store Bash, as our way of giving back to the warm response of everyone", Ong said. "In some ways, this is a look back to our ongoing history as well as a look forward to the possibilities on our horizon. We look back on our growth and anticipate even more successes in the future."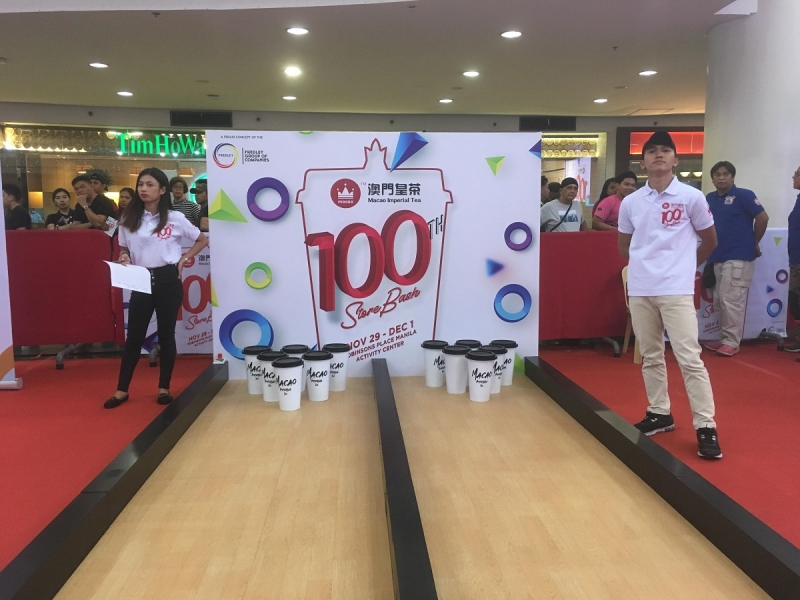 The grand opening featured also exclusive creative workshops, including latte art by Culinary Exchange and food photography by FoodMNL. There were also special appearances by OPM band Up Dharma Down, and Filipino vloggers Mimiyuuuh and Benedict Cua. Meanwhile, loyal followers of Macao Imperial Tea who attended the event received one-month to year-round supplies of milk tea coupons.
Concocting new delicious surprises for everyone
By the second half of 2020, Macao Imperial Tea will have at least a hundred more stores nationwide. Plans of opening international stores are also in the works, according to Ong.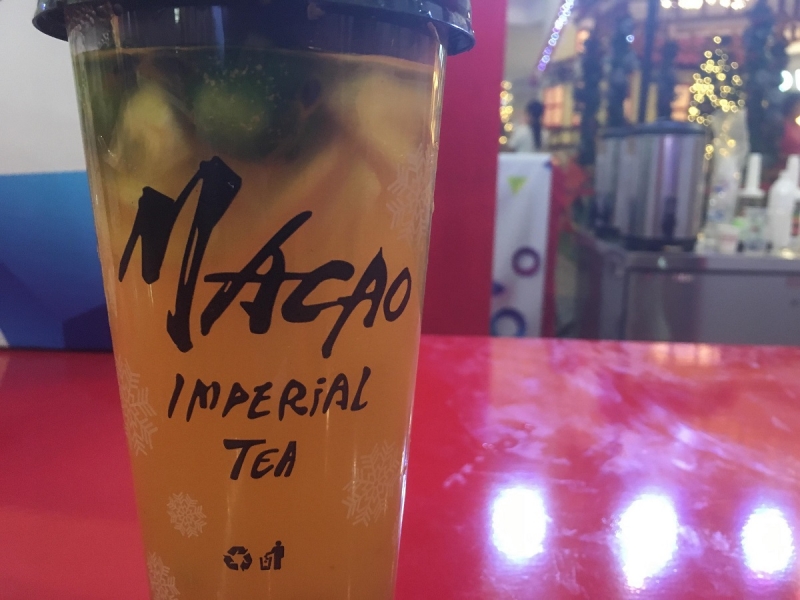 "We're currently looking into tech and innovation, and how each can help update the brand even further. We're also looking into developing more inventive flavours that are currently not available in the Philippine market", he also shared during the opening ceremony.
Working towards these goals, Macao Imperial Tea, for one, eyes to introduce self-ordering machines or kiosks in some of its branches. This is to help ease the purchasing experience for everyone. On top of plans for new flavours, the brand has launched its new rewards programme in the form of the Fredley Elite Card. This allows holders to enjoy freebies, discounts and even cashback offers at brands under the Fredley Group of Companies. These include NABE Japanese Izakaya and Mitasu Charcoal Yakiniku.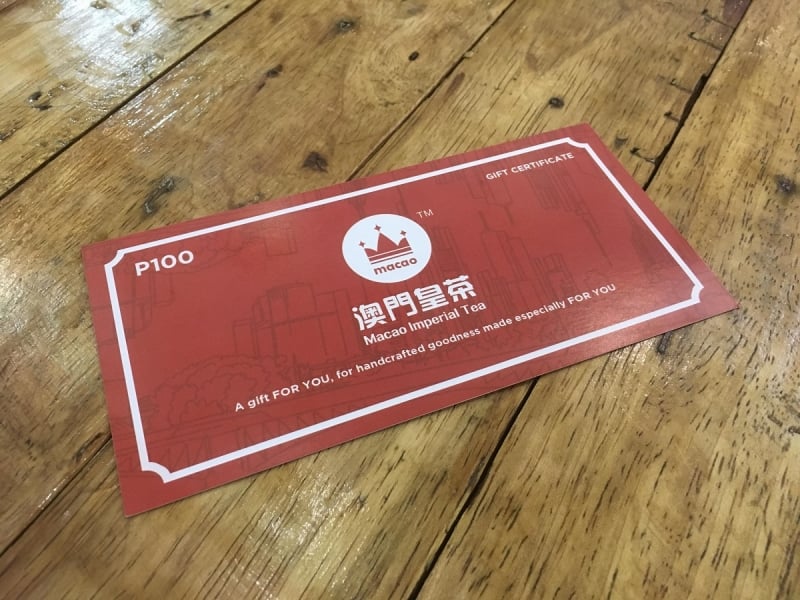 For eco-conscious consumers, you'll be happy to know that Macao Imperial Tea has also started to focus more on its sustainability efforts to make drinking milk tea in the Philippines an even more rewarding experience. They serve their drinks in high-quality reusable cups — just bring yours on your next visit to any of its stores and enjoy ₱5 to ₱10 off on your order!
Also read: Something to Sip On: 10 Underrated Milk Tea Places in Manila
With more tea shops opening in strategic corners of the country, finding quality milk tea in the Philippines is now easier than ever. And unlike many of our popular desserts, you can avail one any time of the year!
---
Special thanks to BrandAction Inc. for inviting TripZilla Philippines to the Macao Imperial Tea 100th Store Bash in Robinsons Place Manila.