When I found out that I was to represent TripZilla on a media tour of Masungi Georeserve, the first thing that entered my mind was: What should I wear?
I'm not gonna lie, the 'gram life has been luring me for a while now. With my job entailing a lot of travelling and social media management, I'm certainly not immune to the enchantment of IG-worthy places. Like most millennials, I look forward to photos of me in my #OOTDs that match every photogenic scenery.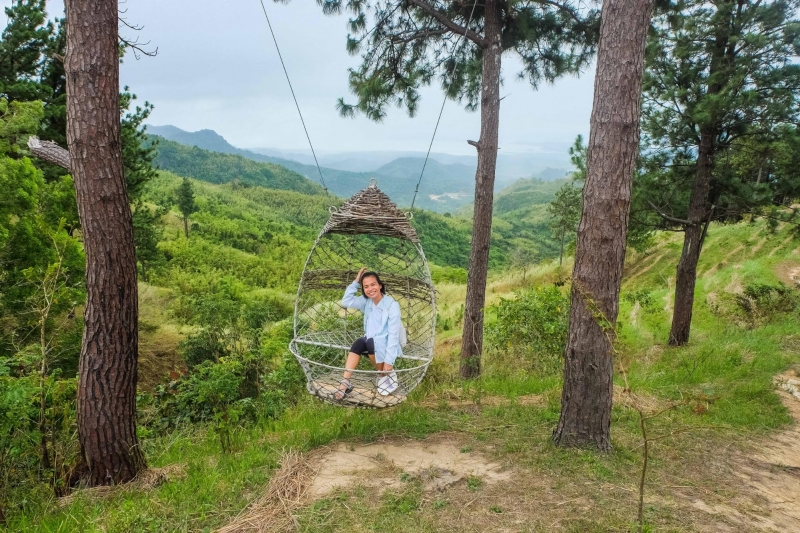 As known to many, Masungi Georeserve is one of the most aesthetically-pleasing spots in the Philippines. If you didn't know that already, scroll through its geotag on Instagram. I'm talking about netted cables that resemble ginormous spiderwebs, hovering over a landscape of stunning limestones and verdant forest trees.
Evidently, I thought I needed a good outfit to match the beauty of Masungi Georeserve. But as you would see later on, I eventually gave up looking for an Insta-worthy #OOTD. Funnily enough, I settled with a white shirt and a pair of leggings I stole from my mom's closet — because what is athleisure, even?! With my type of sport requiring as little clothes as possible, I realised that I possess zero cute activewear. All the t-shirts I own are from my high school intramurals, and I definitely had no suitable shoes for hiking.
Teva: a must for your sporty #OOTD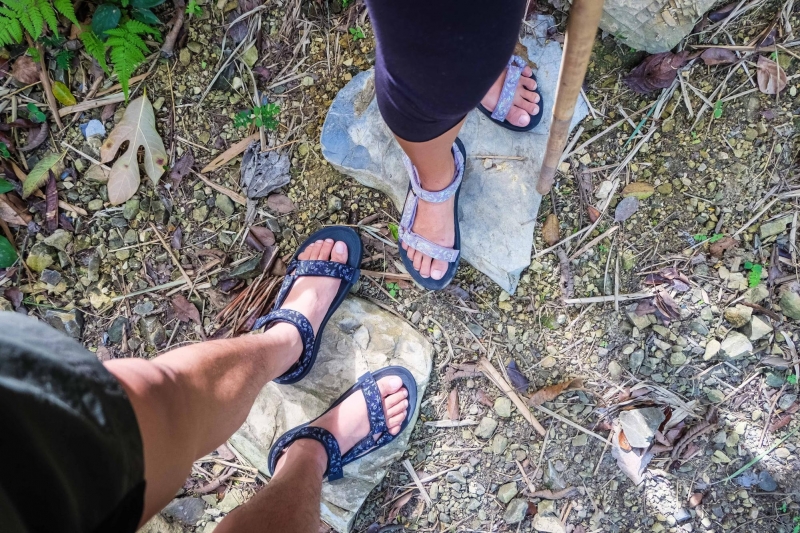 Spoiler alert: I conquered the Masungi Georeserve trek with a killer pair of sandals. Created for travels, Teva sandals support all kinds of adventure. It can withstand strong currents; it can bring you to new heights. Besides its functionality, it also comes in multiple designs — absolutely perfect for your #OOTD woes.
More than just Insta-worthy views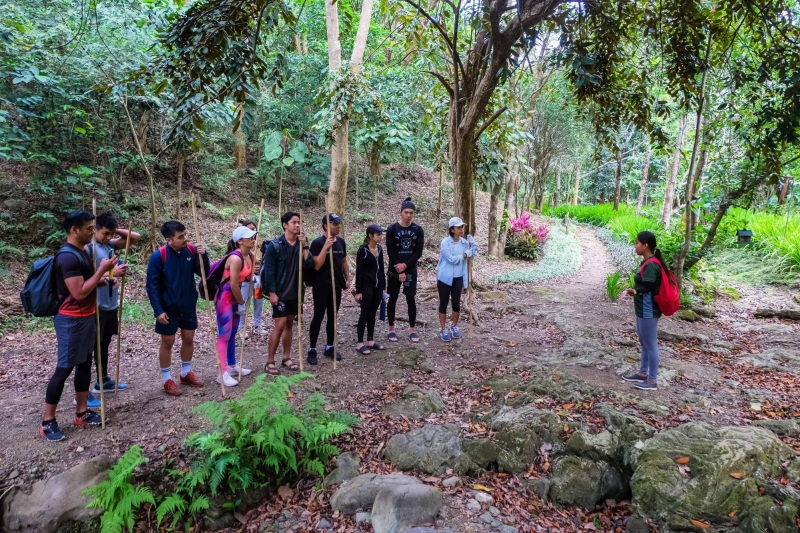 After resolving my footwear problem, I forgot about the rest of my outfit — simply because the team of Masungi Georeserve oriented us about the foundation of the conservation site. During the orientation, I got to reassess my priorities because my eyes were opened to the core of which Masungi is built on.
"The world is bigger than you" — Mariel, our park ranger, reminded us again and again. She explained to us the importance of taking care of the environment, and while I consider myself as an eco-warrior, I definitely needed that reminder.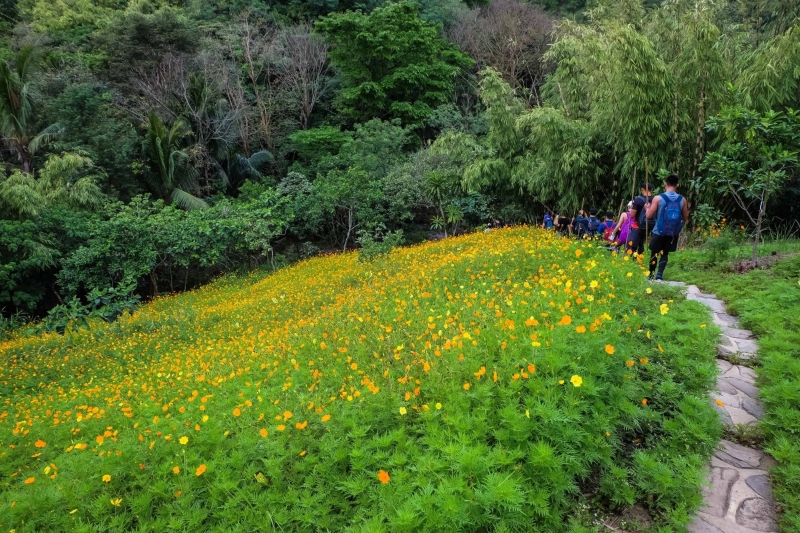 In the city, it's so easy to get caught up in vanity in the guise of building a career, a fortune, or a name for oneself. But when you take a step back, you'll remember that everything is interconnected. 
The world is bigger than us. It doesn't revolve around us. We're codependent on one another — humans, animals, plants, and other creatures of nature included. The sad reality is that we barely think about this fact until nature harshly reminds us through calamities. But Masungi Georeserve wants us to remember, even before the world hits us with more forest fires, flooding, or drought.
Masungi Georeserve: A rising geopark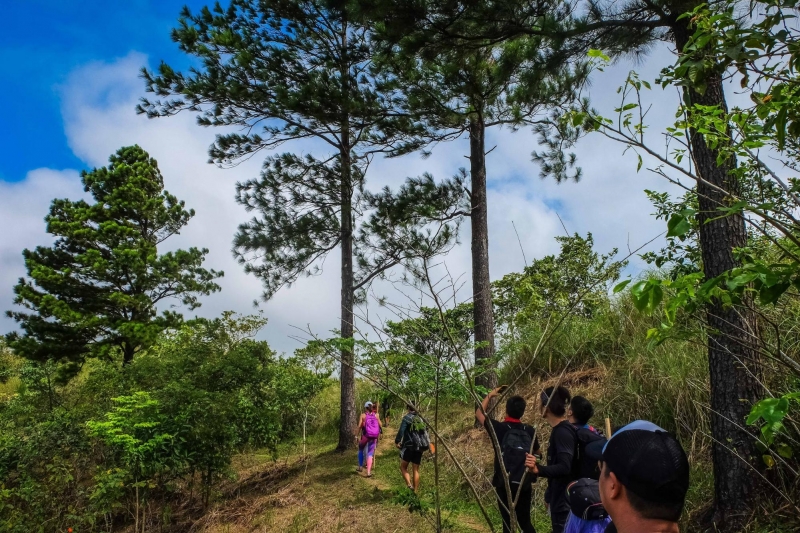 Masungi Georeserve prides itself as one of the only two destinations in the Philippines applying as a UNESCO geopark. To be accredited as a geopark, an area must contribute to the "protection, education and sustainable development" of nature's wonders.
If you think about it, it's quite surprising that the Philippines doesn't have more geoparks. We're a tropical paradise, yet somehow it's challenging for us to integrate nature and tourism seamlessly. Almost always, at least one aspect gets compromised.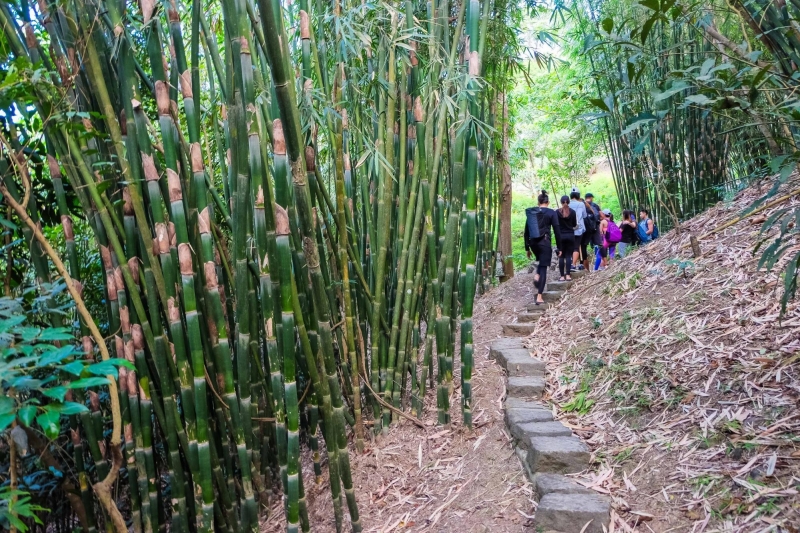 Unlike most tourist spots, Masungi Georeserve opened its doors to preserve and nurture the area. If you're a traveller, you may find this hard to believe. Many tourist attractions that claim to be sustainable only really brand themselves as such to gain traction. But, this conservation area is an exception.
Mariel admits that the attractions at Masungi Georeserve were created to invite travellers and other Instagram-loving guests to the area. Through these attractions, people who often #DoItForTheGram end up enlightened and eventually #DoItForTheEarth.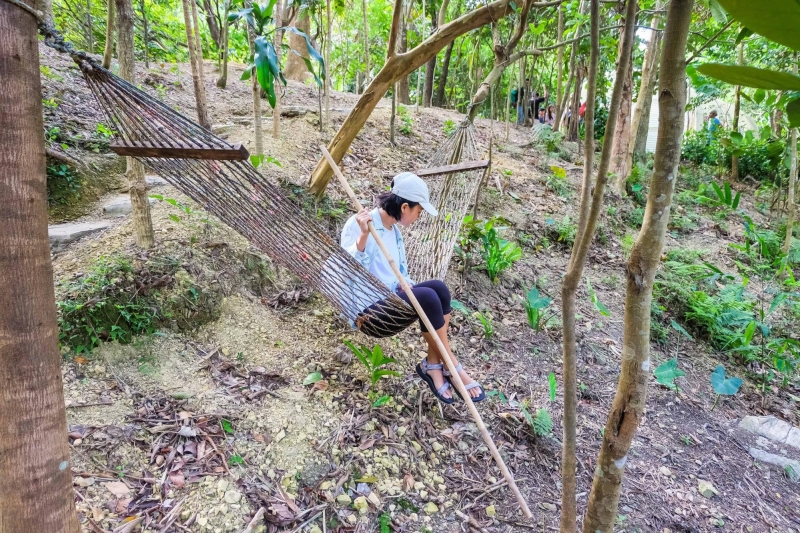 Masungi Georeserve stands on rehabilitated land. Meaning, this place suffered deforestation for years. Ultimately, tourism has been helping advocates #SaveMasungi through financial support and the spreading of environmental awareness.
Also read: Travelling Green: 10 Eco-Friendly Activities for Your Itinerary
All about the Legacy Trail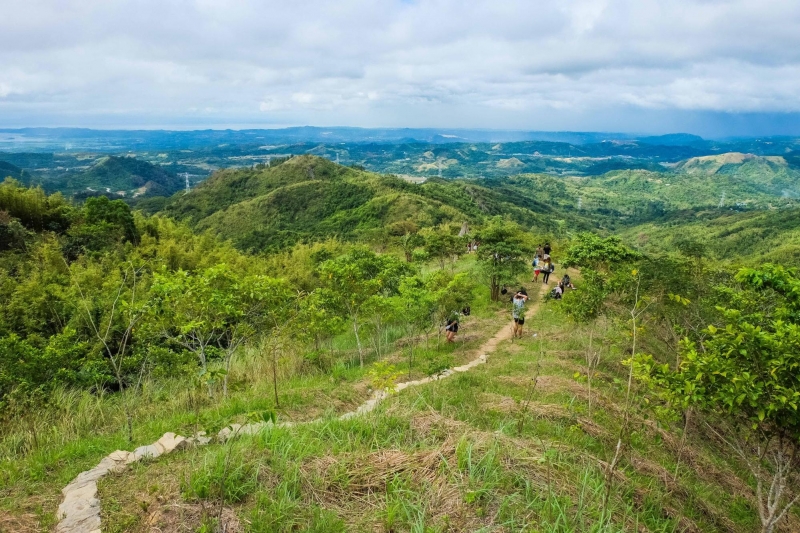 Most of us are familiar with Masungi Georeserve's Discovery Trail. Since it opened in 2015, it has become a popular spot for day hikes and short treks. It has viewing decks in the form of suspended web-like nets — pleasing to the eye, yet harmless to the environment.
In 2018, Masungi Georeserve opened another promising trail to the public. Like the Discovery Trail, the Legacy Trail also features unique viewing decks and huge hammocks. The main difference between the two is the latter allows a deeper immersion into the Masungi Geopark Project. While the Discovery Trail lets you explore more natural wonders, the Legacy Trail allows you to directly contribute to the preservation of it. 
Tree planting and tree nurturing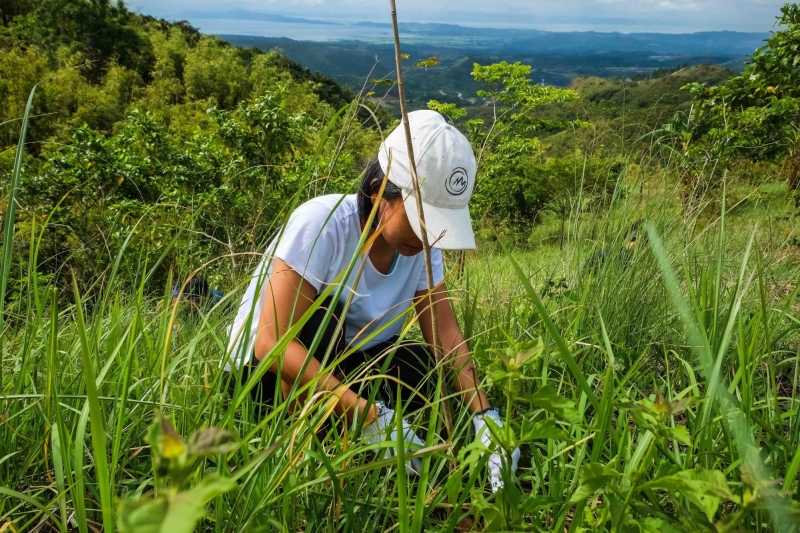 During our pre-trek orientation, Mariel imparted a thought-provoking question: "I like to call tree planting the Instagrammable part of the restoration, but what's the follow-through?" 
Many of us have planted trees in our efforts to save the environment. But, do we even know what happens to these trees after a while?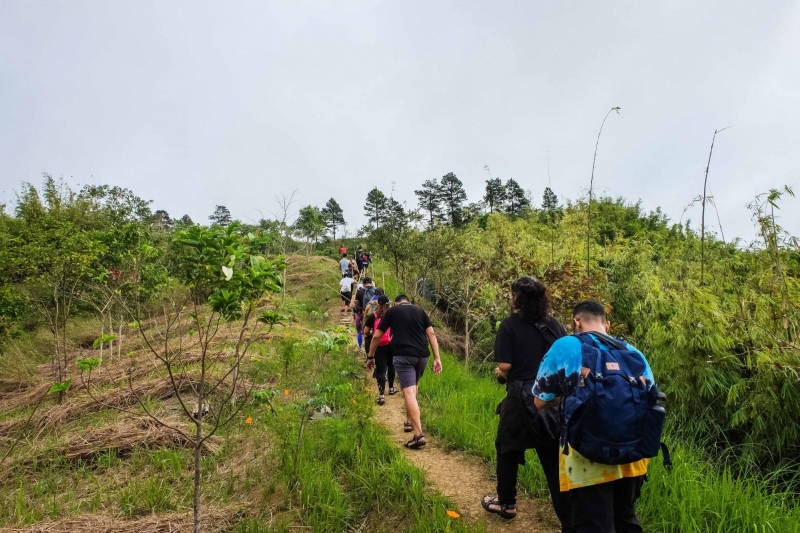 It turns out that forest restoration is many levels deep. Most young trees don't survive on their own, especially on dry land. Since the land of Masungi Georeserve is still recovering from deforestation, the planted trees need a lot of nurturing from us.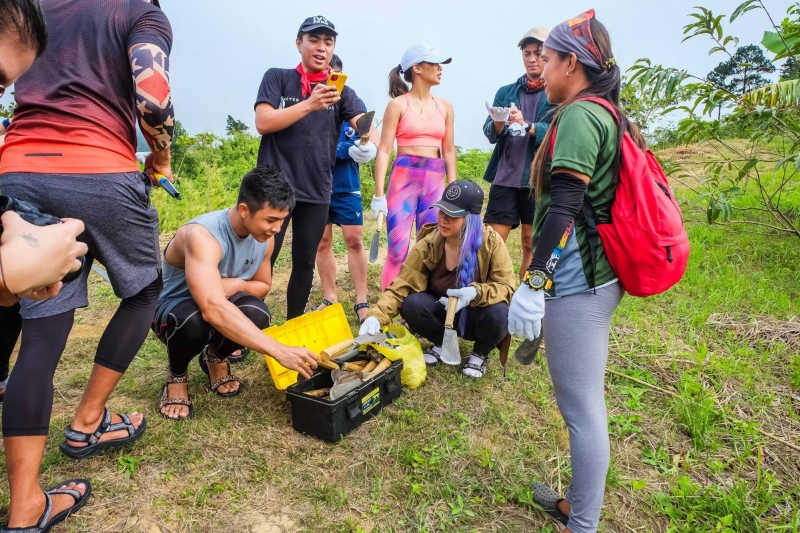 Along the trail, we took part in tree nurturing. Each of us adopted a young Narra tree and weeded out the soil surrounding it. Then, we softened the soil and covered the circumference of the tree with a blanket of grass. This helps the Narra take in moisture amid the dry land.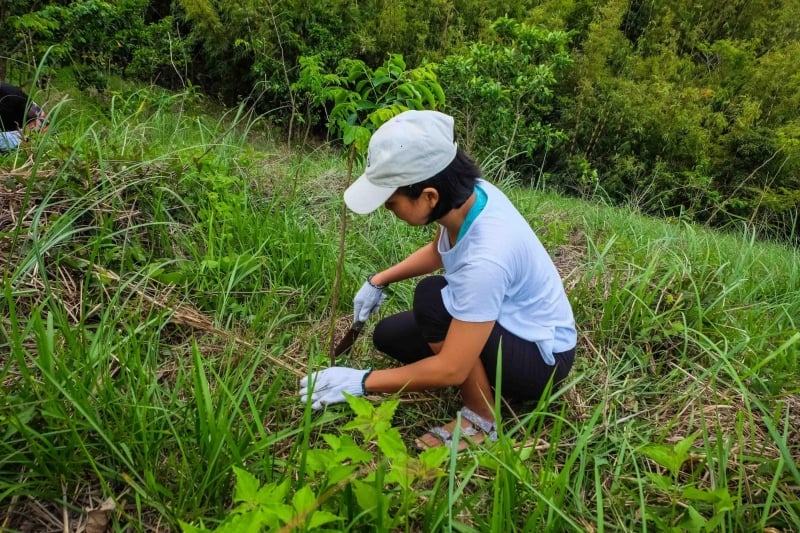 Tree nurturing helps young Narra trees flourish until they can stand on their own. Usually, it takes two years for them to reach this level. When the Narra trees grow, the area will have enough shade for the planting of other trees such as the Bignay — a fruit-bearing tree that invites animals and birds. Once animals and birds, which are natural pollinators, return to a forest, the process of reforestation can finally be declared successful.
Enjoying minalot and siesta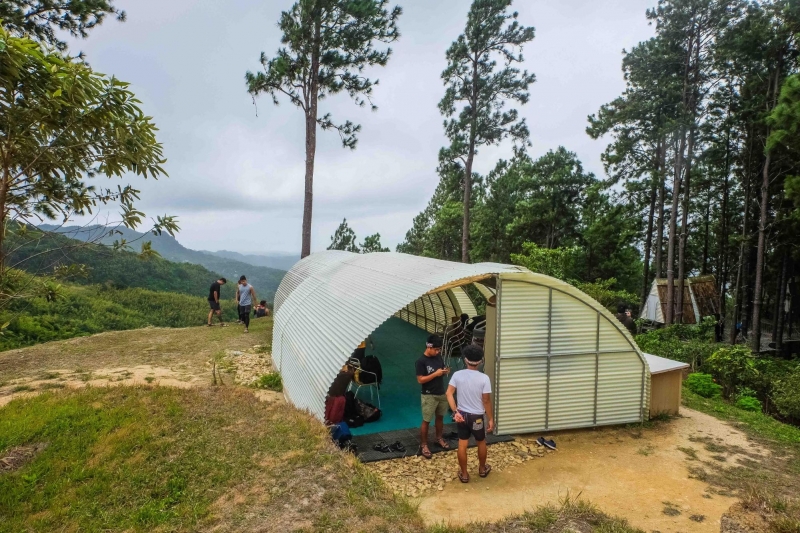 After our hard work in tree nurturing, our park rangers brought us to the end of the trail. In a beautiful bariles-like spot, we were served minalot meals — an indigenous variation of chicken binalot, with ensaladang talong, kamatis, and itlog na pula. We also had calamansi juice, then biko for dessert. (Ah, my mouth is watering just remembering this hearty meal.)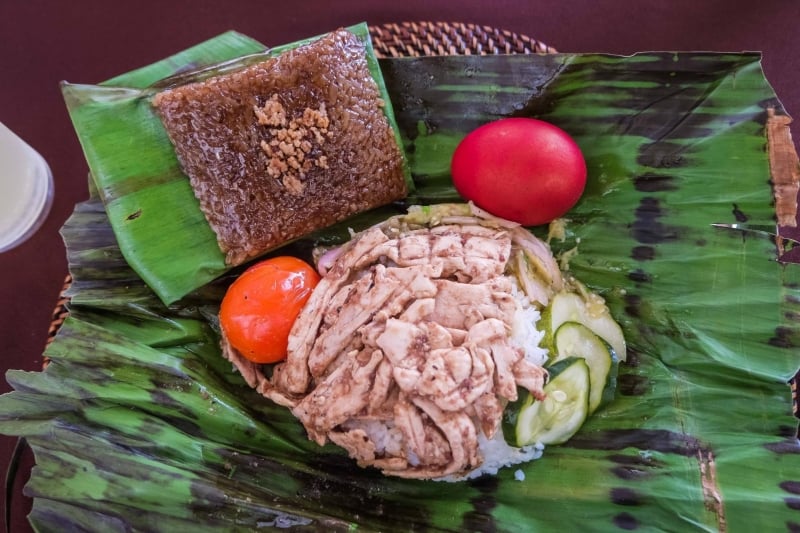 Following that filling lunch, we had our siesta time at the Amihan — the resting station with floating huts and web-like cables. Masungi also provided us with blankets and comfy pillows. With all this plus the windy weather, we each enjoyed total rest in the area.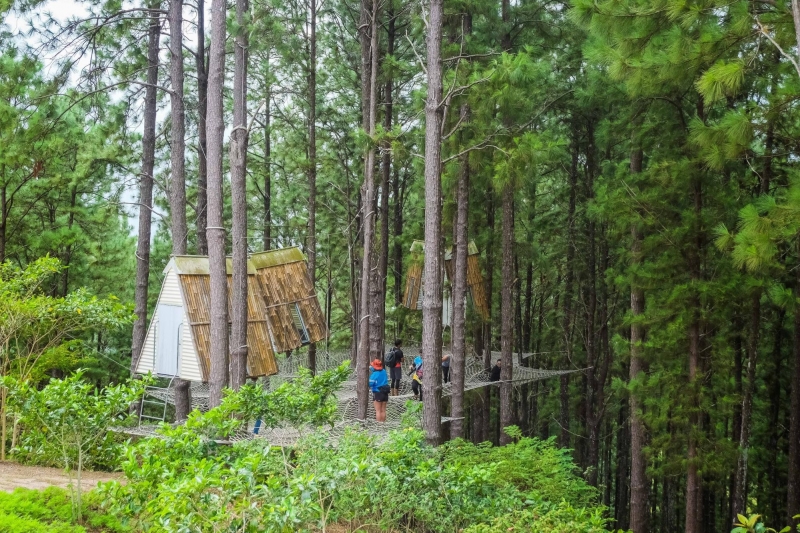 Again, these structures are beyond breathtaking; they're also a low-impact addition to the environment. As Mariel said earlier on, "Everything we do here is what is most beneficial for the area we are in, not for the people who go here." I'd argue, however, that this area benefited us (and our cameras!) just as much.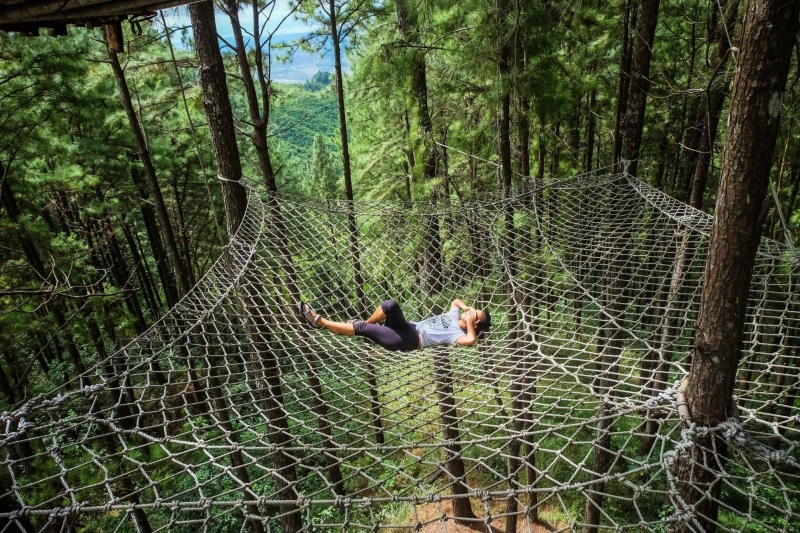 I mean… would you just look at that relaxing web?! I have no words for the creativity the Masungi team has. (Warning: Not for the fainthearted.)
Other things to note
1. Wear comfortable hiking clothes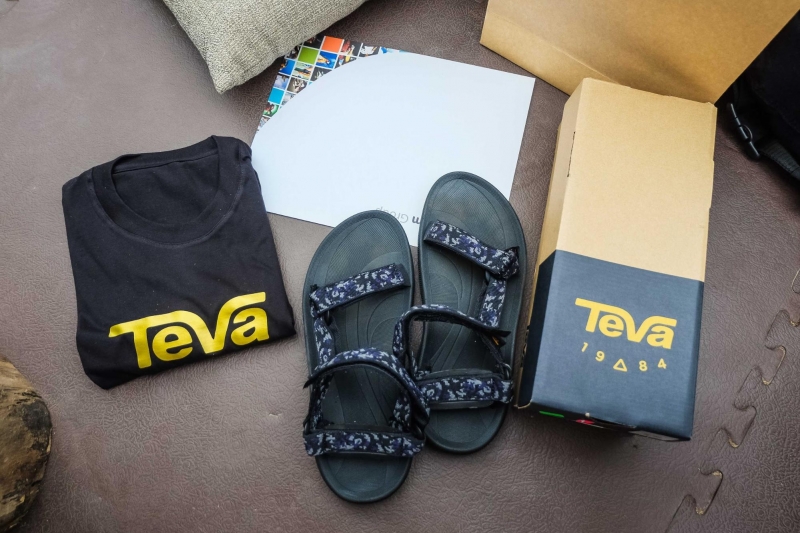 While the trail is definitely beginner-friendly, you'll want to wear breathable and stretchable clothes. As for shoes, I can personally recommend Teva sandals. (You can score them at any Toby's branch in the Philippines!) They're sturdy and non-slip, so you won't have to worry about loose shoelaces. They're also easy to wear, so you can effortlessly remove them before entering no-shoe zones. And of course, they're also stylish, so you can pair them with your #OOTDs. 
Personally, I worried about wearing open sandals to this trek because I kept thinking about the ants and the leaves that might cause my feet to itch. Somehow, I didn't encounter any problems with wearing them. I'm guessing it's because the thick soles elevated my feet from the ground. Some of my trek-mates opted to wear socks, though, so keep in mind that that's also an option.
2. Wear a hat and a light jacket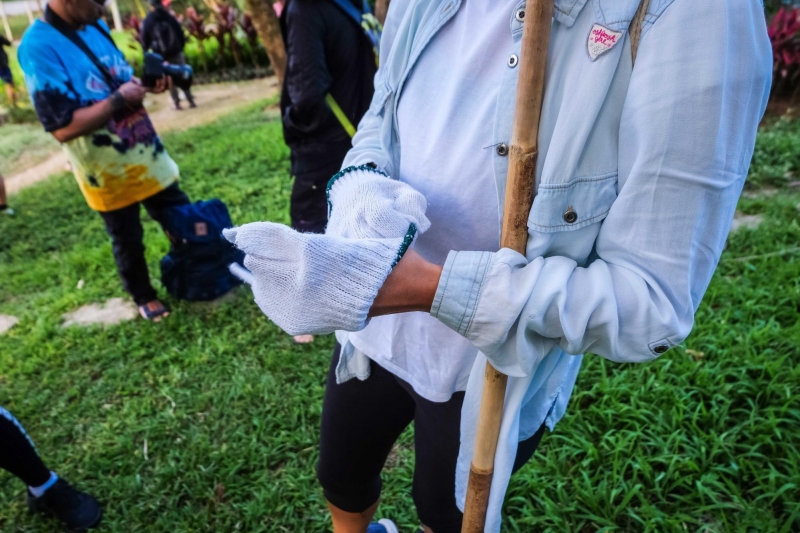 We visited Masungi Georeserve during the amihan season, but the weather when we were there was very inconsistent. Sometimes, the sun shone harshly. Other times, it drizzled heavily. Keep yourself protected and bring a hat and a jacket.
You may also choose to bring your own gloves, as you'll need to wear them during the tree nurturing activity. If you don't have your own pair, Masungi will provide some for you.
3. Refill your tumblers
With the adventurous hike, keep yourself hydrated. Bring your own tumbler (I brought a 16oz tumbler). The trail offers numerous refilling stations, so stay hydrated! Don't worry about your weak bladder, as the park has impressively clean bathrooms. They even have bidets!
Also read: 10 Best Reusable Bottles and Tumblers for Your 2020 Travels
4. Leave no trace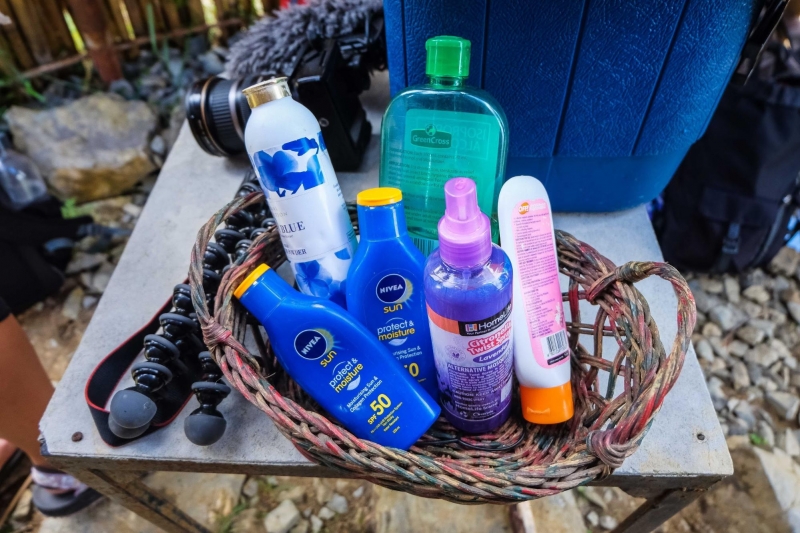 Refrain from bringing single-use items to Masungi. If you have to, keep them in your bags. Whatever you bring in, you must also bring out. There are no trash cans in the area. Bathrooms only have bins for tissue that will, later on, be composted. 
Thinking of carrying mosquito repellants and sunblock? Don't worry — Masungi also provides these throughout the trail, so you most likely don't have to bring your own packets.
5. Respect the environment
Like a true scout, respect the environment. Keep your voice low so as to not disturb the animals living in the forest. Don't take anything from the trail. Rocks, leaves, and flowers aren't souvenirs — they're vital parts of the ecosystem.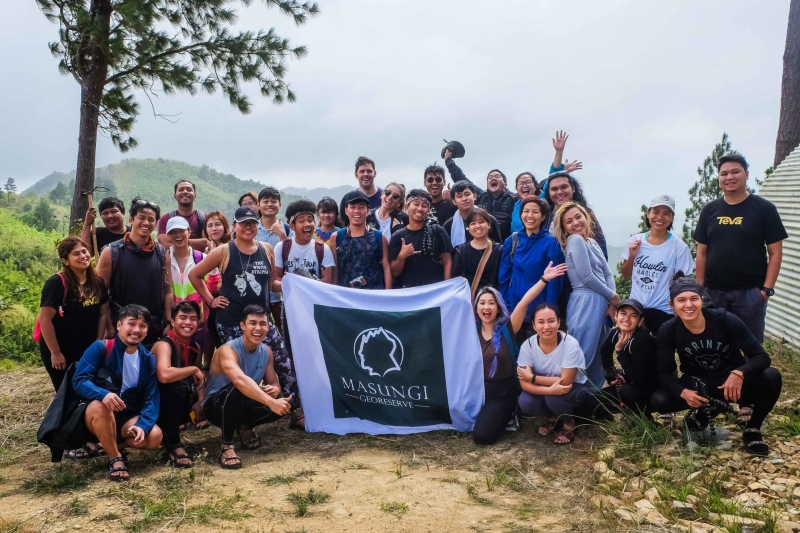 Experiencing this other side of Masungi Georeserve opened my eyes to the substantial role of ecotourism. Beyond that, it also reminded me of the huge impact my personal decisions have on the planet. With that, I'm ecstatic that I got to explore the Legacy Trail in my very own sustainable Teva sandals, made out of recycled polyester from plastic water bottles. Here's to more sustainable travels!
Also read: Sustainable Tourism in the Philippines: 5 Easy Ways Travellers Can Help!
For inquiries or bookings, visit the Masungi Georeserve website.
---
Special thanks to Happy Consultants Manila for inviting TripZilla Philippines to the #TevaXMasungi event. #StrapIntoFreedom. All photos by Kevin Romas, video editor at TripZilla.