Contributed by The Curious Filipina
This is such a long overdue post. I've been meaning to share our Mati trip that happened last September 2018 because I think this is one of the most underrated destinations in the country. This hidden gem is located just two to three hours away from Davao City and is definitely easy to reach — perfect if you are looking for a weekend getaway without the crowd.
How to go to Mati
There is no direct flight to Mati City so you have to take an aeroplane at least to Davao City. From there, you can take either a bus or a van to Mati. In our case, we rode a van at the terminal beside GMall for ₱250 per way. They open as early as 6am. The van ride took no more than three hours, although our ride back was less than two.
Taking the van is the best option for me since it can save you time in travelling, although you'll feel like you're in a Fast and Furious movie because of how fast it goes.
Places to go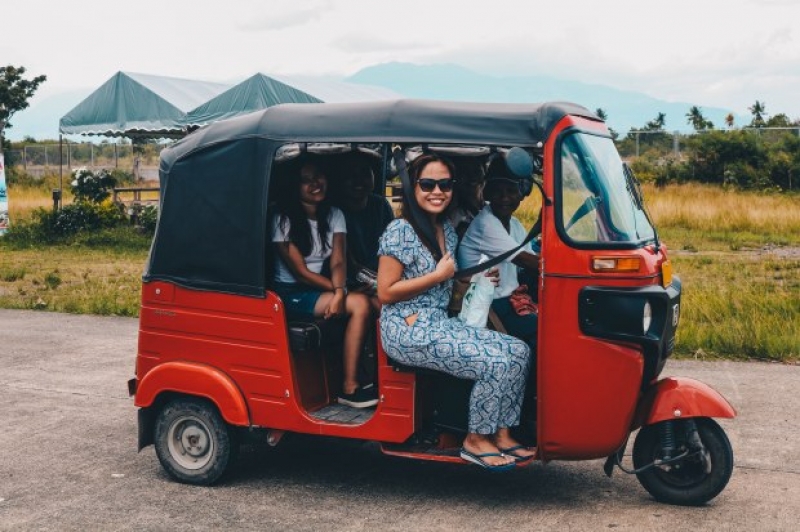 For our tour, we contacted a local operator for a day package worth ₱650, which includes our ride and entrance fees. Unfortunately, I lost the local operator's number, but at least you now have an idea of how cheap a day tour in Mati can be.
At the van terminal, Kuya Nonoy — our guide and driver — picked us up with his tricycle which we used for the entire trip. He was very accommodating as he took our group photos. He also brought his own digital camera and with it, took our pictures and also showed some of his previous customers.
Capitol Mansion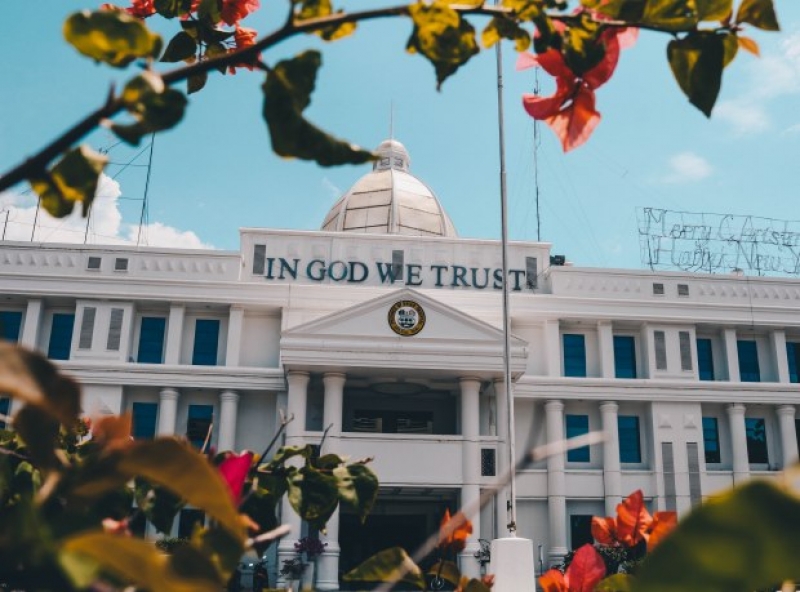 Our first stop was the Capitol Mansion, which is the provincial capitol of Davao Oriental. Honestly, there's nothing to do here but just plain photo ops so we didn't really stay long. Although, when I saw it, I realised how far south of the Philippines I was.
Mayo Bay Park and Beach Resort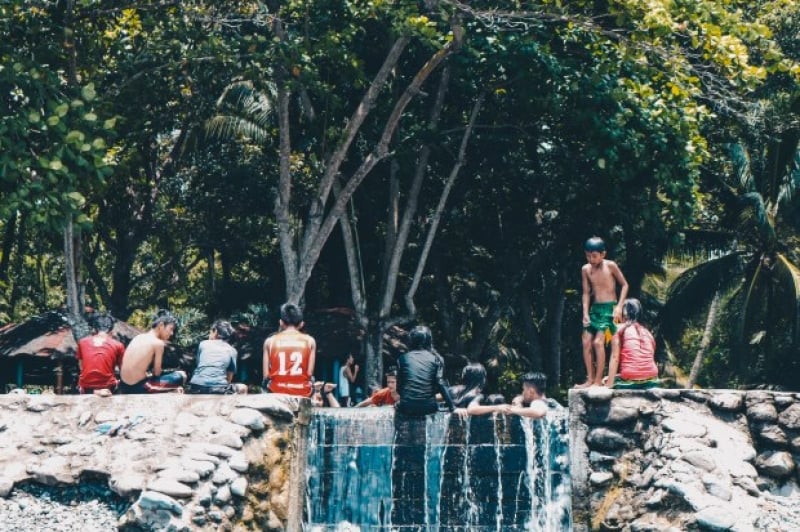 Our next stop was Mayo Bay Park and Beach Resort. Amazingly, the entrance fee was only ₱5 per head.
Here, you can find a freshwater pool which is actually just a few metres away from the beach. Quite awesome. The beach here is stony (but not sharp!) and has black sand. I think it just adds to the uniqueness and beauty of the place. Note though that the waves here in Mati are quite strong and actually perfect for surfing. The locals also seem to enjoy them so much.
Mati Airport (ultralight plane ride)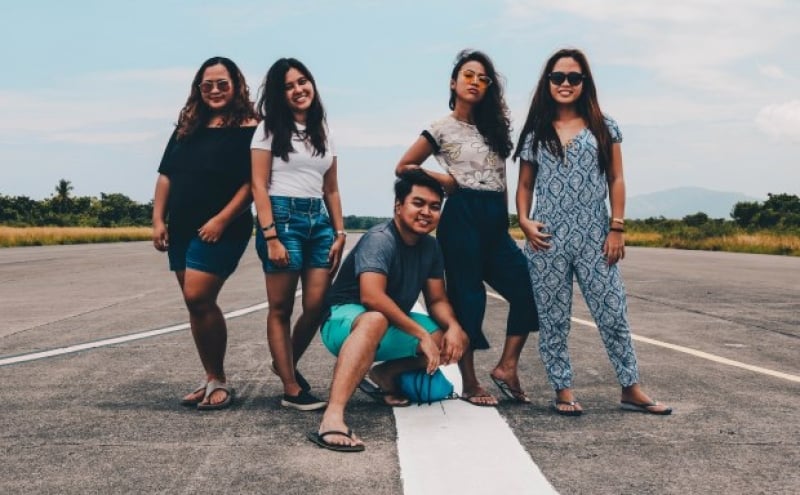 Home of the Mindanao Saga Flying Club. This is what Mati has also become famous for — the experience of a lifetime riding an ultralight plane! It is a 15-minute ride where you can see Mati from a different angle. The fee is ₱2,700 for a flight-open aircraft and ₱3,200 for a flight-closed cockpit.
Also read: I Spent 3 Days Surfing and Flying an Ultra-Light Plane in Mati for ₱3,900
We didn't get to try it and I actually wished I got to visit years ago because I heard the ride was way cheaper. So we just took pictures in the middle of the runway, which was something I think one can rarely do in his lifetime too. We had the place all to ourselves!
Subangan Museum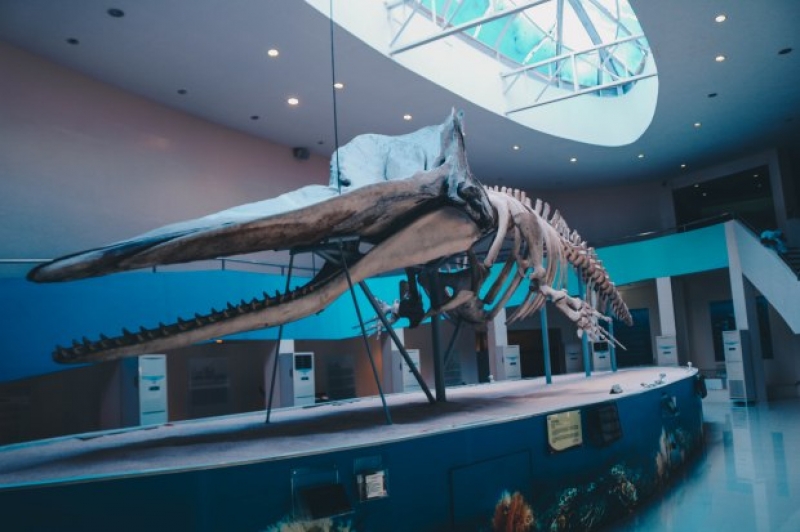 After our runway photoshoot, we went to the Subangan Museum, the official museum of Davao Oriental province. Here, we were greeted by the 53-feet skeleton of DavOr, a sperm whale washed ashore in the province in 2010. He is considered as the first largest whale exhibit in the country and said to be the seventh in the world.
Aside from DavOr, you will know more about Davao Oriental's cultural heritage at the Subangan Museum. Displayed are the different tribal groups' (who are only found in Davao Oriental) clothing, ways of living, musical instruments and more. You will also realise how there is so much more to see in Davao Oriental at their Biodiversity section.
I must say, it is a very well-kept museum and I'm glad the province decided to put up one for visitors and locals to see. This is a must-visit for me when you are in Mati. The entrance rate is only ₱50 for local tourists.
Sleeping Dinosaur Viewdeck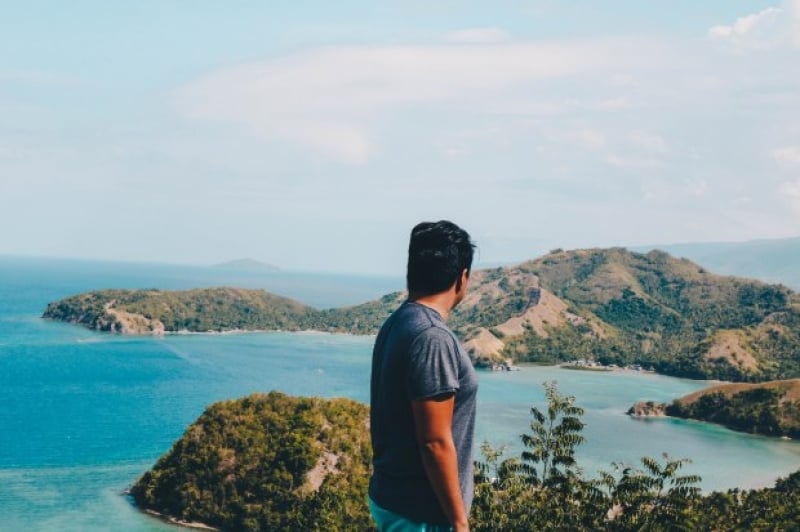 One of the sights to see in Mati is the Sleeping Dinosaur. From the viewing deck, look closely and you'll see a giant "dinosaur" calmly sleeping. The view from above is quite scenic. Also, you can actually trek the "dinosaur" mountain and as others say, it's an easy trail to traverse. Just make sure not to wake the sleeping giant, okay?
Baywalk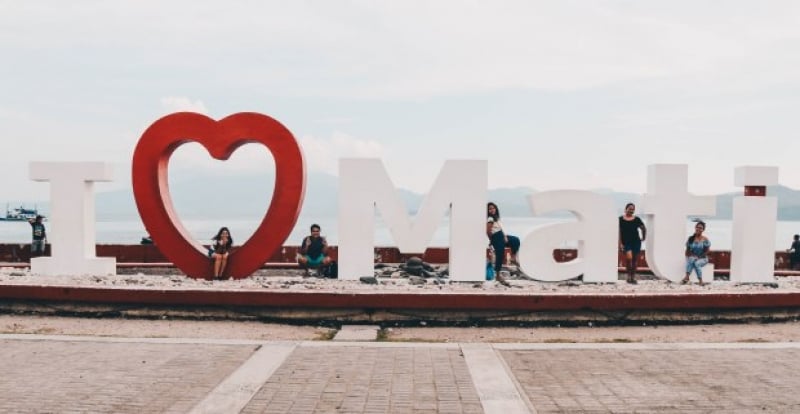 At the Baywalk is where you can see the "I love Mati" sign. We stayed here and watched people just hanging out, kids playing and people soaking in the sea breeze. It made me wish we had more parks in the Philippines!
Dahican Beach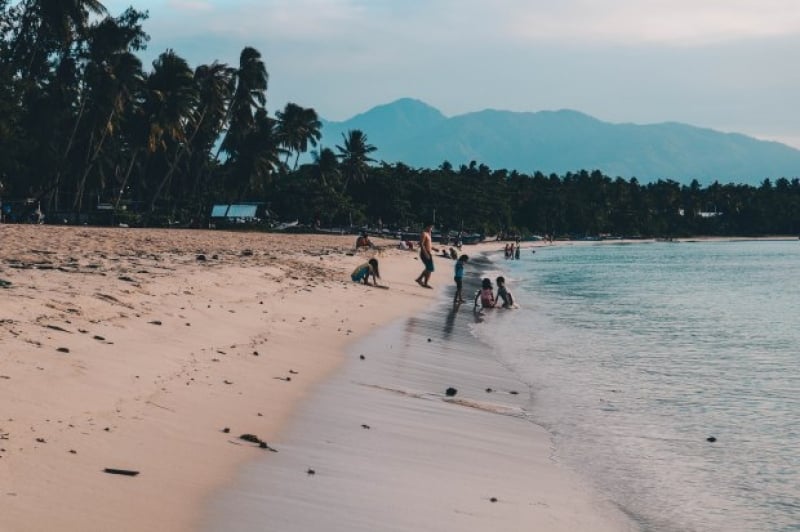 Our last but definitely not the least destination is Dahican Beach. We opted to have this as our last destination since we were staying overnight at Dahican Surf Resort.
I never knew that Dahican Beach could be so beautiful in person. I mean, just wow! It is a long stretch of a white sand beach with waves great for surfing. The water is clean and comes with beautiful blue hues. They said that if you are looking for a surfing destination aside from Siargao, one of the best places in Mindanao is Dahican Beach.
To my surprise, there weren't a lot of people here, but I'm still glad!
Expenses
Van ride (Davao City to Mati City) – ₱250
Day tour – ₱650
Lunch at Penongs, Mati City – ₱130
Accommodation – ₱500
Dinner – ₱150
Breakfast – ₱100
Dahican Beach to van terminal – ₱40
Van ride (Mati City to Davao City) – ₱250
Total – ₱2,070
At least now you have an idea of how beautiful Mati City is and how cheap a weekend getaway can be if you plan to go there. I know people have worries when travelling to Mindanao. Please, get rid of that mindset because Mindanao, especially Mati City, is very beautiful, has very kind people (well, in general, Filipinos are) and definitely worth the visit.
Also read: Less Than 24 Hours in Mati City: A Solo Traveller's Guide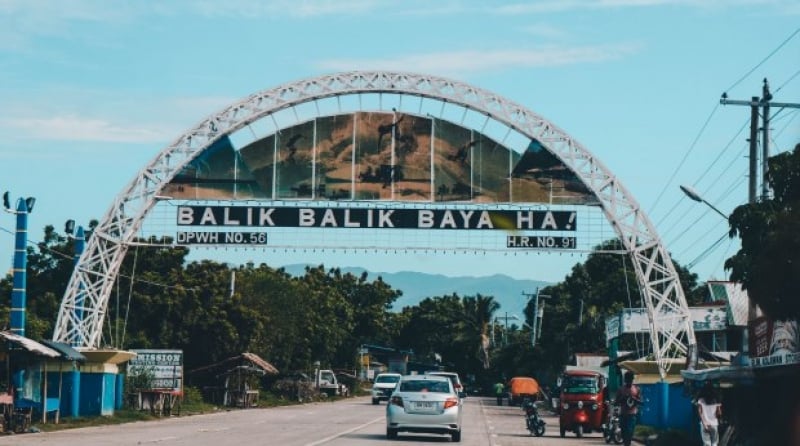 Ciao for now!