Homegrown metal fabrication company, MD Gruppe, is extending their services to assist medical and relief operations during the COVID-19 pandemic. They recently launched their own Bayanihan Program, wherein they'll be producing and supplying metal-made products — for zero profit. This means that certain essential products are offered at low costs, only to cover the raw materials used and nothing more! 
The Bayanihan Program was initiated in response to the growing scarcity of equipment and facilities for frontliners and COVID-19 patients in the Philippines. The line-up includes storage solutions, IV poles and stands, bunk and mobile beds, hospital carts, portable sinks, and more.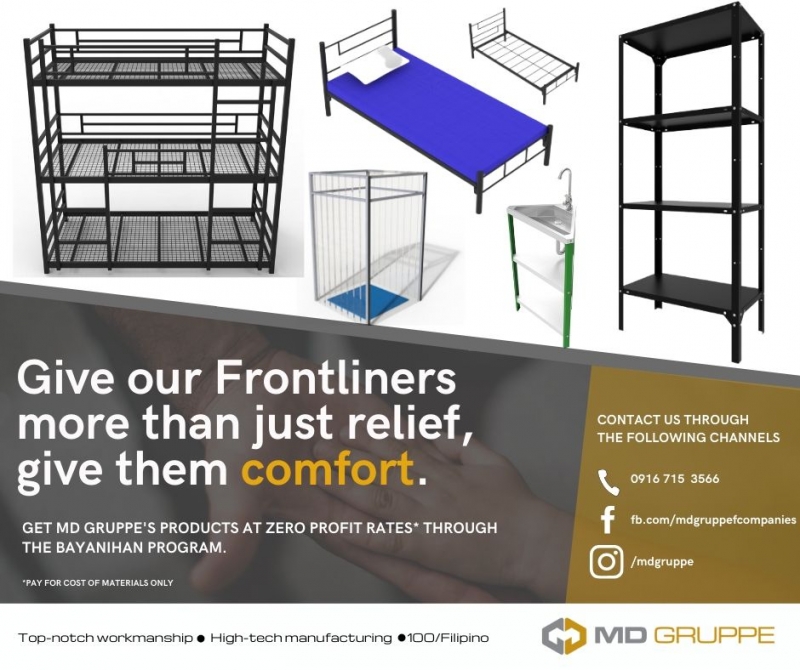 A call for technology and innovation in public health
The MD Gruppe is also set to develop items for disinfection and sanitation. Currently, they're working on a cost-effective version of the SaniTent design developed by the University of the Philippines Diliman. These easy-to-build sanitation tents aim to minimize the risk and transmission of COVID-19. Aside from this, the company is also designing more cost-efficient medical supplies!
Projects needing metal fabrication and processes can also reach out to the MD Gruppe directly for any help or inquiries. The company will be giving special consideration for service requests that can be accommodated by their machines during these times. At the end of the day, their goal is to supply urgently needed items aligned with their field of expertise.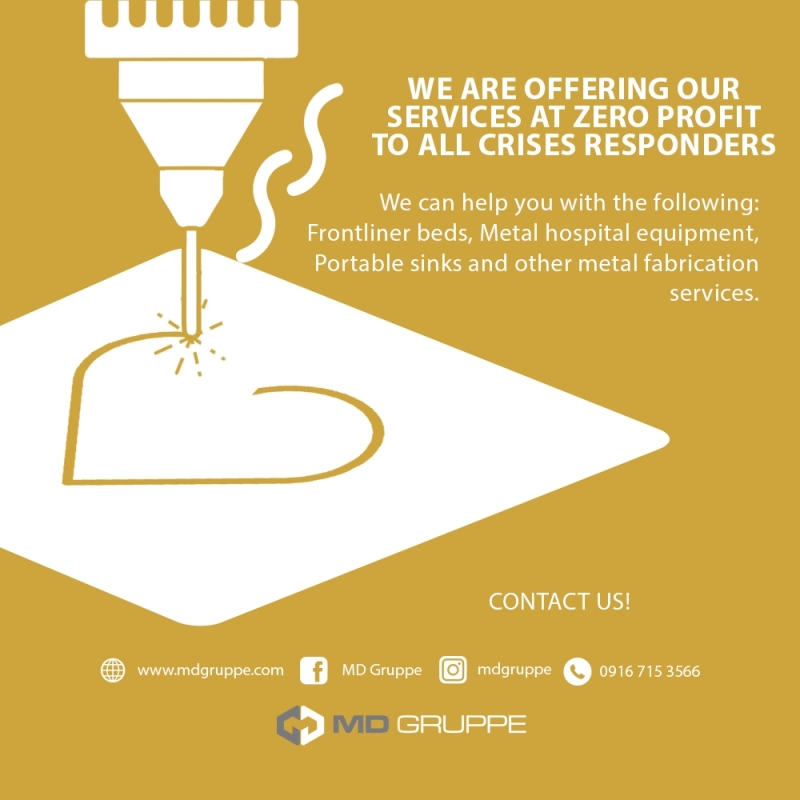 "We ought to offer what we can," CEO Melvin Dy said. As of writing, the company is set to produce 1,000 beds for an emergency quarantine facility. This too is part of the non-profit initiative to help to eradicate the further spread of the virus.
Also read: COVID-19 Heroes: These Pinoys Use Their Skills To Fight The COVID-19 Crisis
The MD Gruppe has been one of the key players of sheet metal fabrication and processing in the Philippines. With over 30 years of experience, it's best known for its expertise on aircraft parts and industrial storage manufacturing. But this time, they're carrying over their industrial-grade products and services in aiding fellow Filipinos.  
Interested parties may contact MD Gruppe via their official Facebook page or through their phone number 0916-715-3566.