Featured image credit: Beautiful Destinations
Are you familiar with the saying, "Big things come in small packages?" Well, that's exactly one of the best ways to describe Macao. After all, it's just a little bigger than Makati City in Metro Manila! Compact as the territory may be compared to its gargantuan East Asian counterparts, this zestful destination is both a melting pot and meeting point to countless tour-worthy polarities.
For instance, there's the meshing of old and new — of cosmopolitan Macao and the tangible remnants of its storied past. Macao is also a melting pot; it is where European influences effortlessly harmonise with distinct Asian heritage. Macanese cuisine alone illustrates how diverse the city is: Can you imagine dining in a Michelin star restaurant one moment and chowing down on mouth-watering street food the next?
With such varied defining features, it isn't the least bit surprising that the region also hosts a barrage of must-dos. Sure, you can #ExperienceMacao by signing up for all the popular Macanese activities, but did you know that there are underrated things to do in Macao that leave the BIGGEST impression? We bet you didn't know you could…
Also read: Top 8 Reasons Why Filipinos Have to Visit Macao
1. Go on a DIY walking tour with a handy virtual guide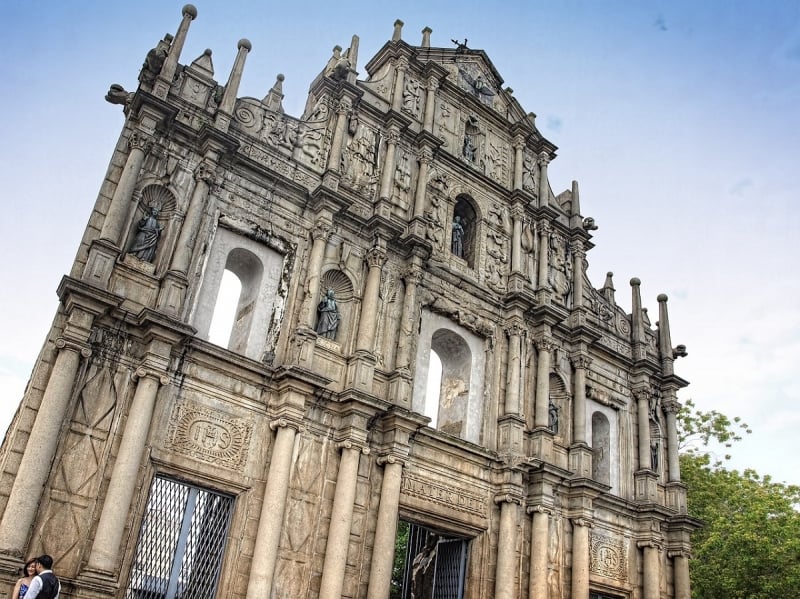 For travellers who want to explore Macao attractions at their own pace, there's nothing better than a DIY walking tour. Luckily for you, Macao Government Tourism Office (MGTO) saves you from the hassle of planning your own route! No more time wasted on roundabout pathways you mapped out yourself, only to find out that you're headed the wrong way. Yikes!
With MGTO's Walking Tour routes, you can simply pick a topic that interests you the most, keep the route bookmarked on your phone, and #ExperienceMacao on foot whenever you're ready! Step back in time with a walking tour of the city's historic centre, or dive right into Macao's cultural heart by visiting its arts and architecture hubs.
Currently, there are eight walking tour routes for you to try and maximise. Each route gives you an estimated duration (which will, of course, vary depending on your walking pace) and even provides a brief description per attraction you stop by! You'll also find links to the walking tour leaflets and videos, as well as a handy tourist mobile app if you visit MGTO's official website. How convenient is that? Among the things to do in Macao, this is probably the most flexible option since it only requires you, your phone (or tablet), and your trusty pair of walking shoes. Feel free to tailor-fit these DIY walking tours according to your itinerary and length of stay in Macao.
2. Watch pink dolphins in the wild
In case you didn't know, Macao and Hong Kong waters are natural habitats to the Chinese White Dolphin — more commonly known as the pink dolphin. There are two things you ought to know about pink dolphins straight off the bat. First, they're really pink! Although they are technically light grey, white, or greyish white, these aquatic mammals turn a pretty pink hue when they exert effort underwater (much like when we blush!). 
Second, pink dolphins in these Asian waters are alarmingly endangered. Due to environmental factors, pink dolphins' numbers have dwindled over the years. Less than a hundred wild pink dolphins swim in the waters between Macao and Hong Kong these days, which is quite a pity because the species is a particularly friendly one that stays closer to shores. The decline of pink dolphin watching activities and sightings in Macao is a testament to the sad reality that these beautiful creatures face.
Spot pink dolphins in Macao and beyond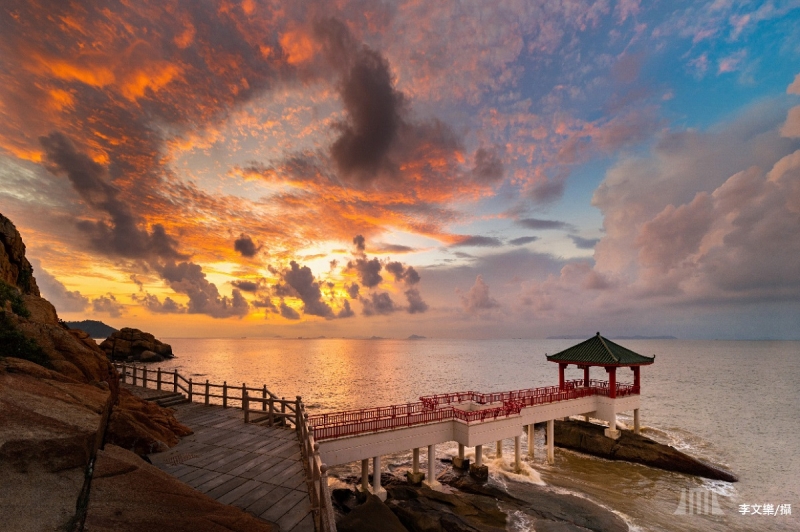 If you're extremely lucky, a trip to Hac Sa Beach (or Black Sand Beach) may allow you a glimpse of these playful dolphins from afar. You can try your luck at Dragon Claw Guan Tao (or Dragon Claw Corner), a picturesque viewing deck along the southwestern shore of the beach. Here, you can also enjoy the scenery that comes with the Dragon Claw Coast Trail, which allows tourists to admire the coastline further out at sea.
Don't be disheartened if you don't spot pink dolphins here, though! One of the perks of staying in Macao is its proximity to Hong Kong, where you'll still find pink dolphin watching activities. With Macao as your jump-off point, you can definitely pull off a side trip to Hong Kong for a full day of pink dolphin watching! Observe these aquatic mammals in the wild and learn more about how you can help conserve pink dolphins, then simply make your way back to memorable Macao. The new Hong Kong-Zhuhai-Macau Bridge bus ride takes less than one hour, so you'll be back before you know it.
3. Visit a museum dedicated to all things tea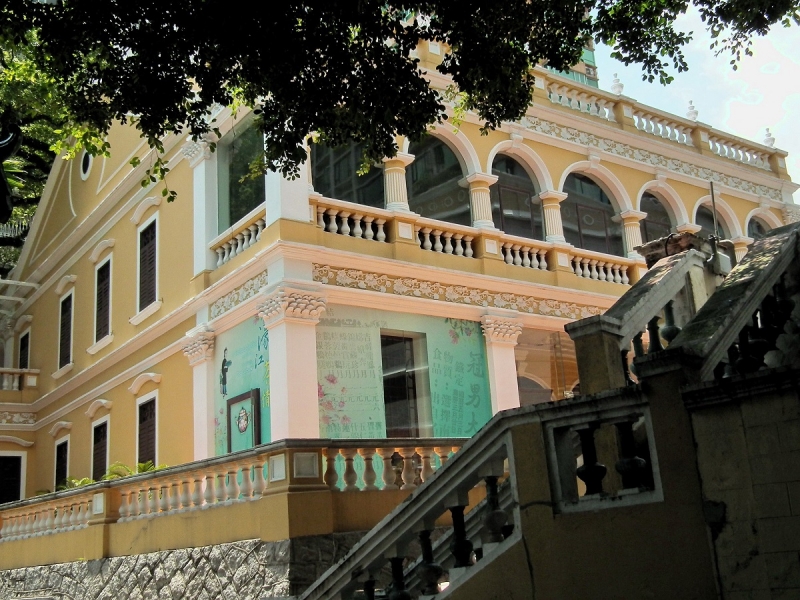 It's no secret that Macao is home to a vibrant tea culture, which puts tea tasting quite high on our list of top things to do in Macao. But what better way to immerse yourself in all things tea than to visit a museum dedicated to the aromatic brew?
You'll find the Macau Tea Culture House inside a charming old building repurposed into a museum. Located within the Lou Lim leok Garden grounds, the cultural centre makes for quite the photogenic historical tour. Here, you'll not only get a taste of the finest Chinese tea; you'll also learn how the drink shaped Macao's heritage through the decades! Macao's vibrant tea culture has not only become ingrained in the city's local heritage — it also influenced global tea culture, as it made its way to the West.
Look through the various exhibits on display and admire ancient ceramics and pottery used in tea ceremonies. It's a plus that not a lot of people know about this quaint museum — so it's an enriching way to escape the crowds! Make sure to take a leisurely walk around the Lou Lim leok Garden when you're done. Don't forget to snap some photos and tag us on Instagram!
4. Experience vinotheraphy — bathe in sangria!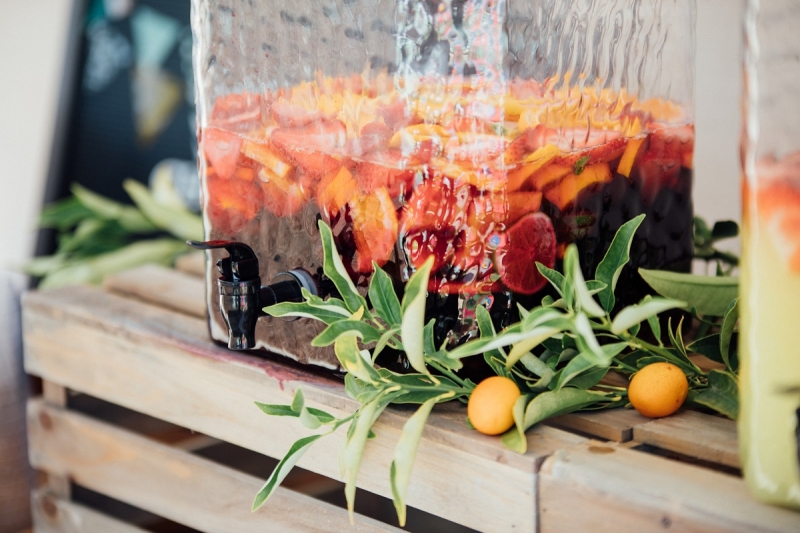 I don't know about you, but there's nothing like a good ol' spa visit to melt worries away and soothe aching feet that are tired from all those DIY walking tours. Add a nice glass of wine into the mix and you'll have your ultimate tita (or tito) pampering session! But what if we told you that in Macao, you can have both at the same time?
In the heart of Macao is the Macanese Sangria Ritual, which luxuriously treats guests to a speciality sangria bath via an outdoor whirlpool. You'll find the whirlpool in your very own private garden, so you can enjoy quality me-time. Picture this: Your treatment beings with a yummy body scrub made of fresh grapes, crushed rice, and fragrant oils that bring out your skin's natural glow. After this expert exfoliation, you soak in a sangria bath while sipping on a refreshing glass of the same specially crafted cocktail. The cherry on top? Eighty minutes of pure bliss via a rejuvenating grape seed oil whole-body massage. Sounds heavenly.
Keep in mind that the sangria bath is just one of the many invigorating spa treatments you'll come across in the city. Ouf of all the things to do in Macao, spa-hopping is probably the best way to recharge and find your zen. We suggest trying several spa treatments while in Macao, as the city is a wellspring of Oriental and Western wellness techniques. Why not go for aromatherapy or a sensual massage that uses bao ding or Chinese meditation balls?
5. Go on an "aquatic trek"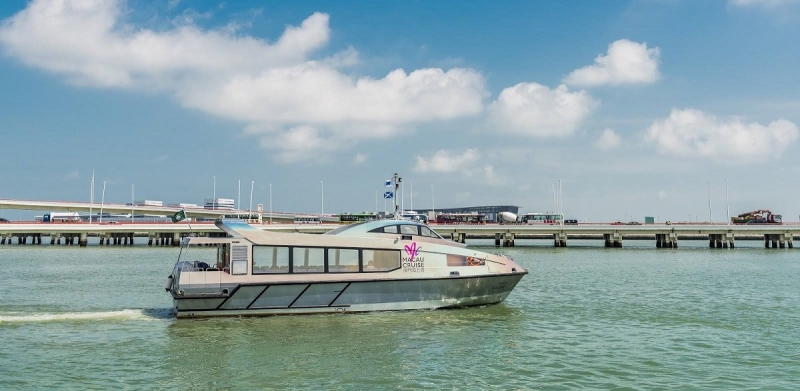 First things first: What exactly is an aquatic trek? Simply put, it's a cruise that takes you to Macao's best spots! If you enjoy easygoing boat rides and are looking to liven up your list of things to do in Macao, then check out the aquatic treks featured by MGTO.
Sail in style to Taipa or Coloane aboard the "Blue Whale No. 1" and the "Yuet Tung No.3" to get a closer look at Macao's underrated heritage villages. For a wide variety of "water leisure activities" such as sightseeing, fireworks shows, eco-tours, and educational tours, you can't go wrong with the signature Macao Cruise. Many daily slots will take you from Coloane Pier to Macau Fisherman's Wharf and Taipa Ferry Terminal, so you don't have to worry about missing your chance to cruise along Macanese waters. Ready for a splashin' good time? 
6. Visit hidden alleyways that are now cool colourful hangouts for the in-crowd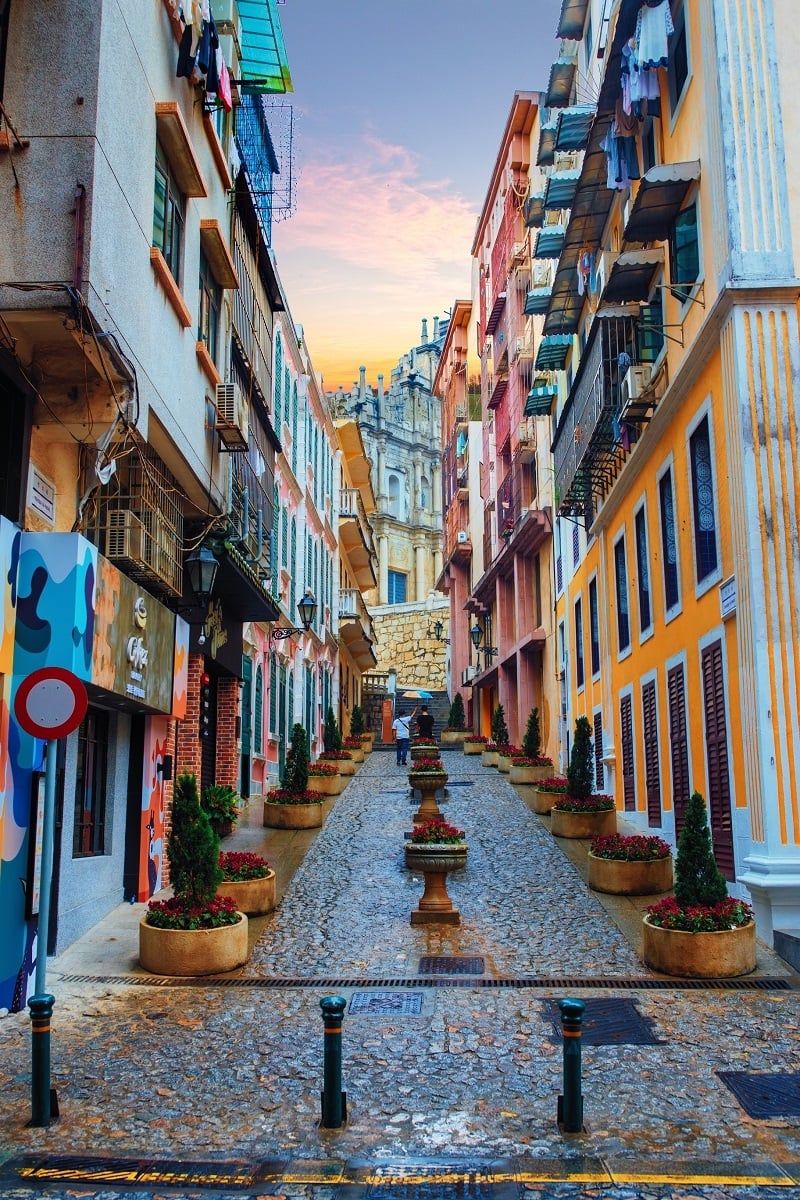 Sure, there's the ever-bustling Senado Square for most of your entertainment needs, but your itinerary of things to do in Macao SHOULD include hidden gems, too. Did you know that several discreet alleyways in the city have been transformed into cool colourful hangouts for the in-crowd? 
Take Calcada de Amparo, for example. This artsy street has been tagged by many as a secret world that hosts countless vibrant shopfronts perfect for your next Instagram shot. Graffiti-embellished walls also add flair to this street's quiet existence, and those lucky enough to find this alleyway near the Ruins of St. Paul's can't help but stay mum about Macao's best-kept secret.
Hint: When you start to see graffiti right beside a stairway, you'll know you're going in the right direction. It's a bit tricky to spot, but keeping an eye out for Calcada de Amparo on your visit to the Ruins of St. Paul's will allow you to pay more attention to details you might have otherwise missed. Isn't that a lovely way of looking at your hunt for these hipster alleyways?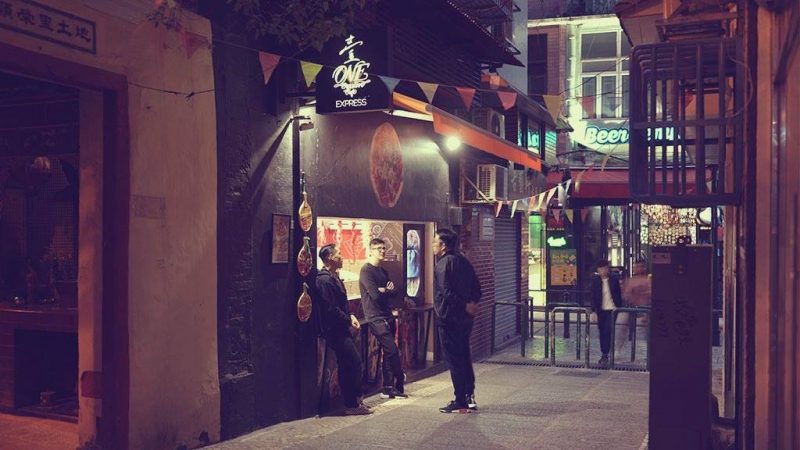 Other Instagram-worthy alleyways you should definitely check out are Love Lane (Travessa da Paixão) — marked by pink, pastel-hued shophouses and close proximity to the Ruins of St. Paul's — and Fulong New Street (Rua da Felicidade), one of the more known alleyways in Macao. It's an old street made more eye-catching by its shophouses' bright red windows and doors. Plus points if you acquaint yourself with Fulong New Street's history while you're stuffing yourself with the tastiest Macanese fare!
7. Ride shuttle buses (and even a cable car) for FREE!
Budget explorers and tipid travellers, this one's for you! Macao may be a tad costly in terms of food and accommodations depending on where you stay, but there are a ton of FREE transportation perks you can take advantage of, too. 
In case you didn't know, trips to Macao's biggest resorts, malls, and hotels often come with complimentary rides around the city. A shuttle bus from the City of Dreams, for example, will take you from the resort to the Grand Emperor Hotel in Macao Peninsula at zero cost! Touring the Wynn Palace, on the other hand, might grant you free access to a cable car ride that offers sweeping views of the cityscape! Other hotels that provide free shuttle bus rides around the city are The Venetian Macao, The Parisian Macao, and Sands Cotai Central.
You don't even have to be checked in these hotels and resorts to avail of these zero-spend transportation perks. The best part? After enjoying your free ride, chances are you can simply walk to the spot you'd like to explore next. Touring Macao is that convenient, and most of the time, it's absolutely free.
Also read: Macau for FREE: 17 Fun Things To Do that Cost Absolutely Nothing
8. Shop one-of-a-kind souvenirs made by creatives and designers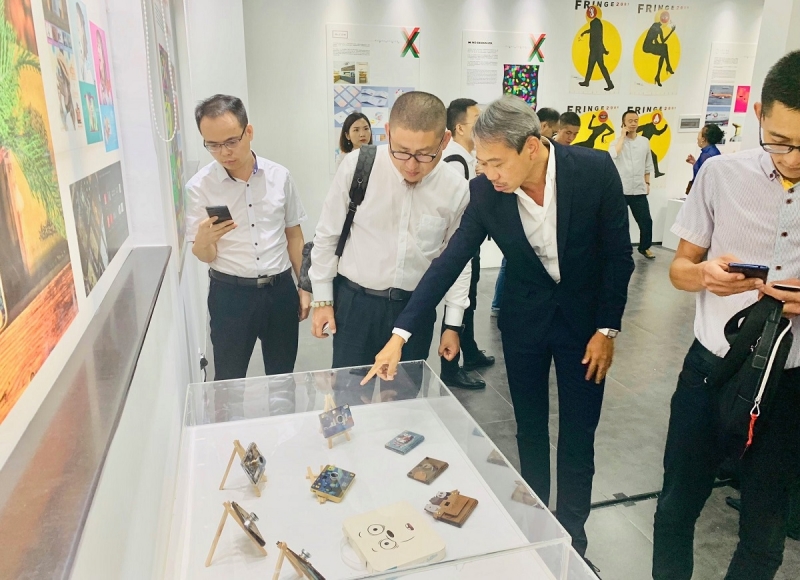 Instead of designer brands, shop for design brands at the Macau Design Centre and Macao Museum of Art. 
The Macau Design Centre hosts several notable design events in a year, and is perfect for people who enjoy a more modern take on art museums. Aside from getting an eyeful from installations and artworks on display, you can also spend time browsing through titles at the in-house library or reading area for unlimited design inspiration. After that, be sure to drop by the souvenir shop, where you can purchase anything from functional art to specially designed statement pieces. If you want to make the most out of your visit, book a guided tour. We promise you it's worth it, especially for those steeped in the design industry.
The Macao Museum of Art or the Museo de Arte de Macao (MAM), on the other hand, is a failsafe option for those eager to get an overview of the Macao art scene. Do yourself a favour and sign up for a guided tour. It's the best way to acquaint yourself with MMA's vast collection. A trip to the museum is a must, of course; it's one of the best places to shop for unique cultural souvenirs in Macao!
9. Attend a festival dedicated to the lotus flower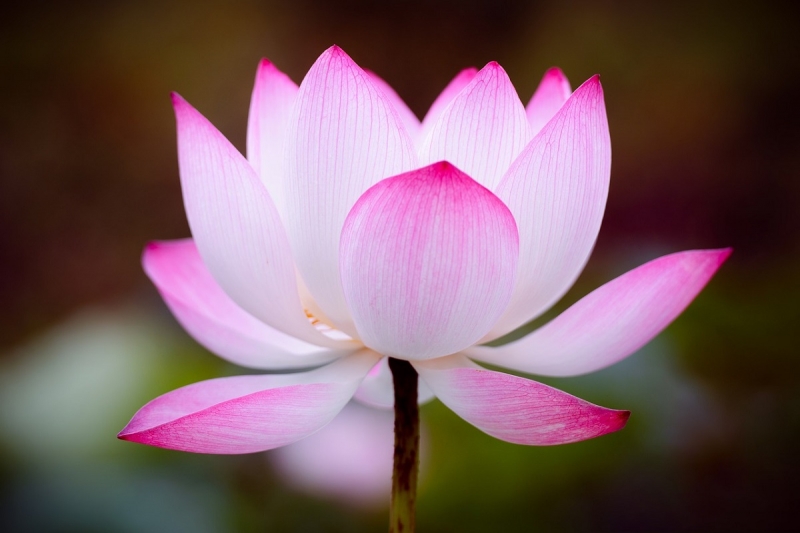 Plant parents and flora lovers, rejoice! I knew there were a lot of festivals we could include on our list of things to do in Macao, but I wasn't aware that there were festivities solely dedicated to the lotus flower.
The Macao Lotus Flower Festival is held in the summer, usually in June. It honours the aquatic flora and celebrates it at a time when the flowers begin to bloom fully. Aside from lotus shows scattered across Macao's many parks and public spaces, tourists can also observe celebrations by munching on lotus-inspired cuisine. During the festival period, which normally lasts two weeks, restaurants usually join in on the fun by crafting seasonal specialities that feature the pretty bloom. If you've never had flower salad, then perhaps these lotus dishes could be your first foray into flora-flavoured goodies!
Not travelling to Macao during the festival dates? No worries. You can also tap into your inner green thumb by adding garden-hopping on your itinerary of things to do in Macao. With over 15 gardens and green spaces to explore in Macao, you won't run out of options!
10. Tour Macao on a bike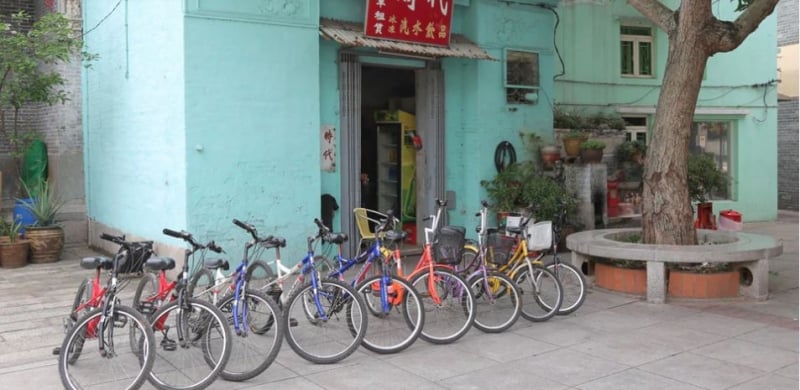 We've mentioned Taipa Island and Coloane Island previously, and at this point, we've also armed you with the best ways to take in Macao attractions. You can do some light cardio by taking on several DIY walking tours or breeze through the city on a cruise. You can even hop from one free shuttle ride to the next. But you should know that another exciting yet underrated way of touring Macao is by renting a bike! 
Enjoy the wind in your hair as you cycle your way around the city's more laid-back areas. You'll find bike rentals near Pak Tai Temple in Taipa. From there, you can conquer Macao's bicycle routes, all while sightseeing.
Also read: Macao Travel Guide for Filipinos: Budget Trip Ideas, Tips & More!
We told you, Macao has a lot of surprises up its sleeve! This popular seaside destination may be small, but you'll never run out of things to do in Macao. Have you finalised your itinerary yet? We hope these lesser-known activities will help make your stay in Macao more memorable.
For more information on Macao tourism, or to check out the latest happenings in Macao, visit Macao Government Tourism Office's official website!
---
Brought to you by Macao Government Tourism Office.