Mindanao is home to some of the most pristine beaches in our country and rightfully so, it is gaining grounds in eco-tourism. However, the island is not just about white sands or turquoise waters. It also houses hair-raising, stomach-churning, and goosebumps-inducing adventures that will make your adrenaline skyrocket.
Also read: 15 Unspoilt Beaches in Mindanao You've Probably Never Heard Of
If you're worried, no, this has nothing to do with any interaction with the rebel groups they show on TV. That can be exciting as well, but most parts of Mindanao are relatively safer compared to other parts of the country, so you have nothing to worry about. Here are the Mindanao adventures you don't wanna miss!
1. White Water Rafting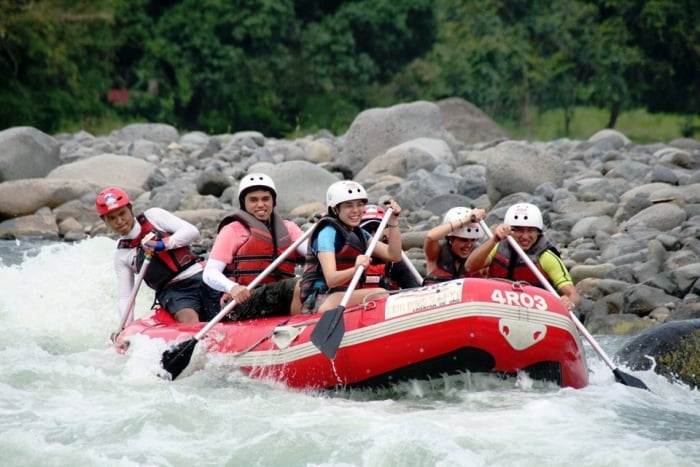 Image credit: Sam Garcia
Sites: Cagayan de Oro; Davao City
If you have no problem in working with a team in battling unforgiving rapids which WILL topple and capsize the inflatable device that you are on, then the White Water Rafting in Cagayan de Oro and Davao is a must-try! Both places use State of the Art rafts (SOTAR) which will make raft damage the least of your worries.
2. Water Tubing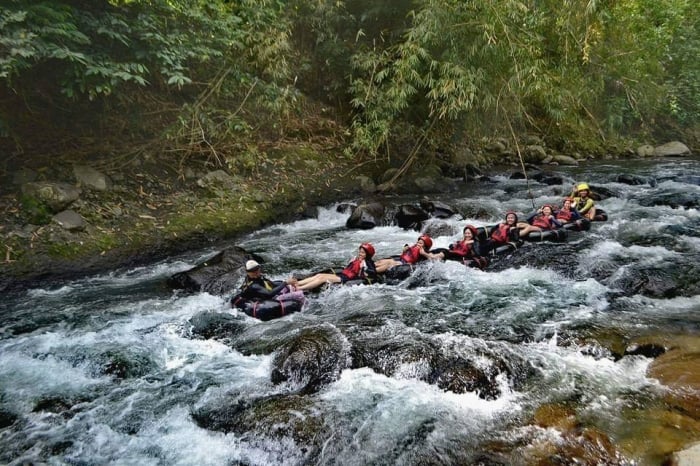 Image credit: Team Layak Paanod
Sites: Davao City (Layak Paanod); Davao Del Sur; Maitum, Sarangani Province
Similar to rafting, water tubing uses what the locals call a "salbabida", or an inflatable tube. If you are brave enough, you may tackle the rapids alone, but for stability and safety, several tubes are tied together. Depending on the number of adventurers, it can be tied in a series, like a triangle, or a square.
3. Ziplining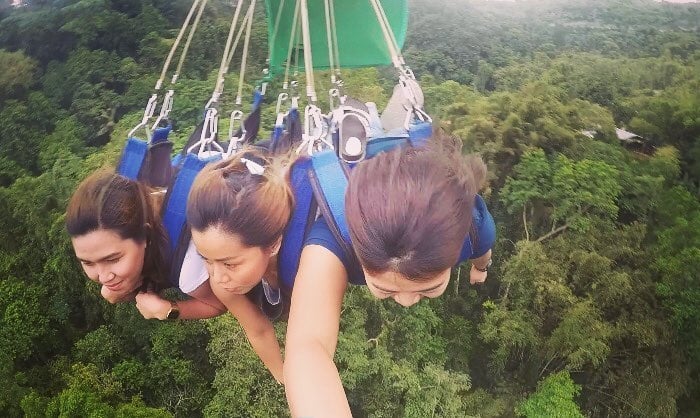 Image credit: Mitzi Usman
Sites: Butuan City; Dahilayan, Bukidnon; Davao City; Lake Sebu, South Cotabato; Kapatagan, Davao Del Sur; Dakak, Zamboanga del Norte; Bucas Grande, Surigao del Norte; Cateel, Davao Oriental; Carrascal, Surigao del Sur; Seahoi, Lianga, Surigao del Sur.
Some of Asia's longest and highest single and dual ziplines are situated in Mindanao. The scenic green landscapes found in the different regions of this island make ziplining a thriving business. Harness yourself with world-class gear that will prioritise your safety above everything else.
4. Paragliding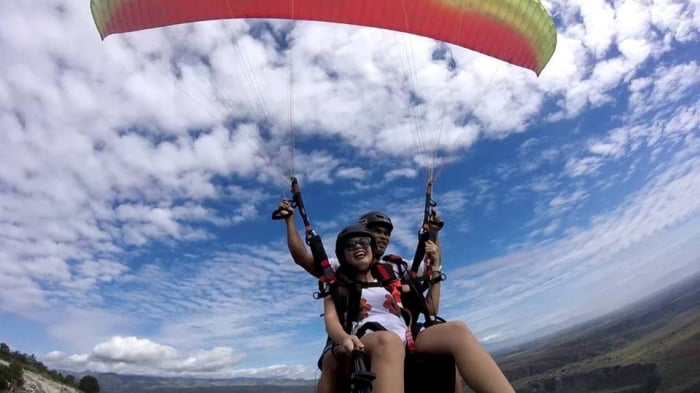 Image credit: Soar High Sarangani
Site: Maasim, Sarangani Province
Maasim in Sarangani Province is aptly dubbed as the Paragliding Capital of the Philippines. Feel the breeze as the expert pilot navigates you to the scenic ride that will make you feel that you're on top of the world.
5. Ultralight Flying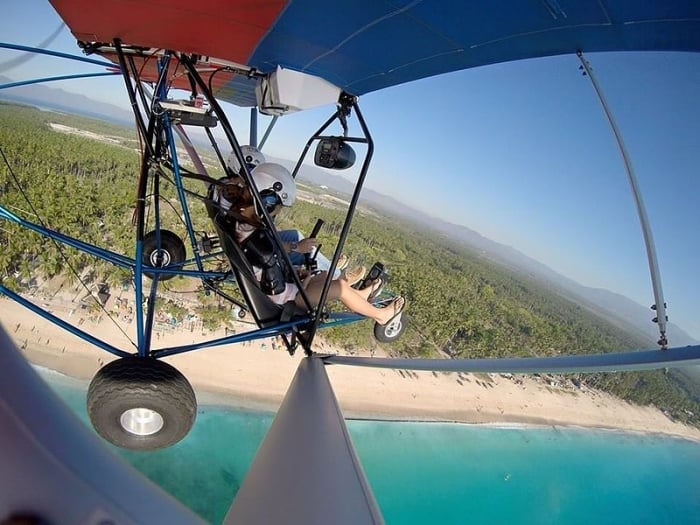 Image credit: Inakisievert
Site: Mati, Davao Oriental
Fly against the clouds as you hover above the long stretch of Dahican's white sands and turquoise beach. Seasoned pilots will calm your nerves as you ascend hundreds of feet above sea level.
Also read: Southern Mindanao 4-Day Itinerary with a Budget of Only ₱6,971 (All-In)
6. Surfing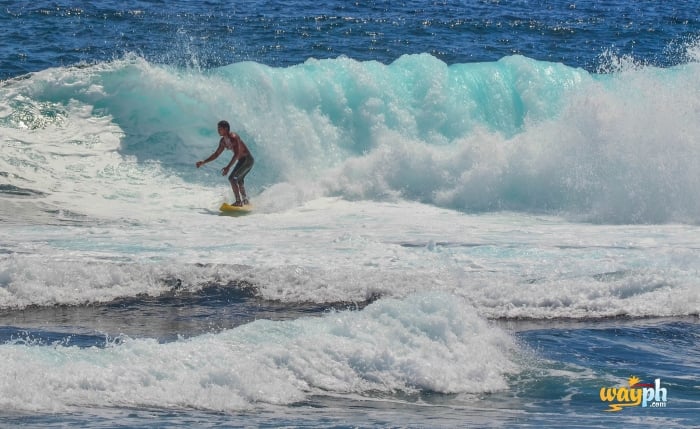 Image credit: Way PH
Sites: Siargao, Surigao del Norte; Lianga, Lanuza, Ayoke, Tomasitos, Tandag (Surigao del Sur); Dahican Beach, Mati.
Where else is it better to surf than in the country's Surfing capital, Siargao? Professionals will sure enjoy the powerful and unforgiving waves of the Cloud 9, while amateurs will appreciate the more forgiving waves of the other surf spots in Mindanao.
Also read: Surfing in the Philippines: Top Spots to Catch the Waves this Rainy Season
7. Skimboarding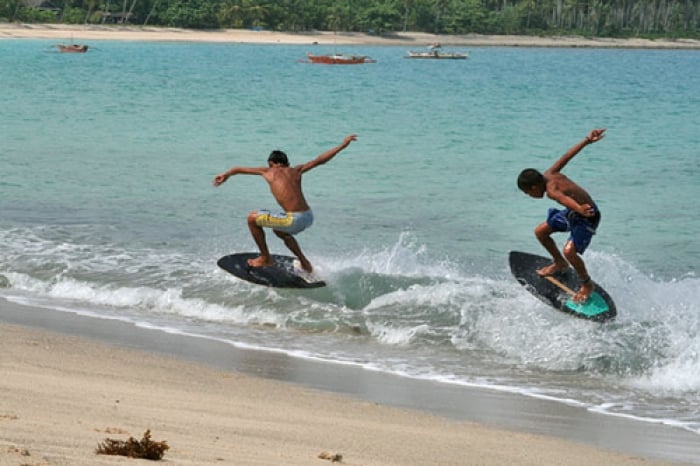 Image credit: Keith Bacongco
Sites: Several; Recommended: Dahican Beach in Mati, and Sarangani.
Believe it or not, the Skimboarding capital of the Philippines is also in Mindanao. Dahican Beach in Mati is the haven for skimboarders who want to master this craft. Even the International Skimboarder Bayogyog, who has dominated South East Asian skimboarding events, trains here.
8. Kayaking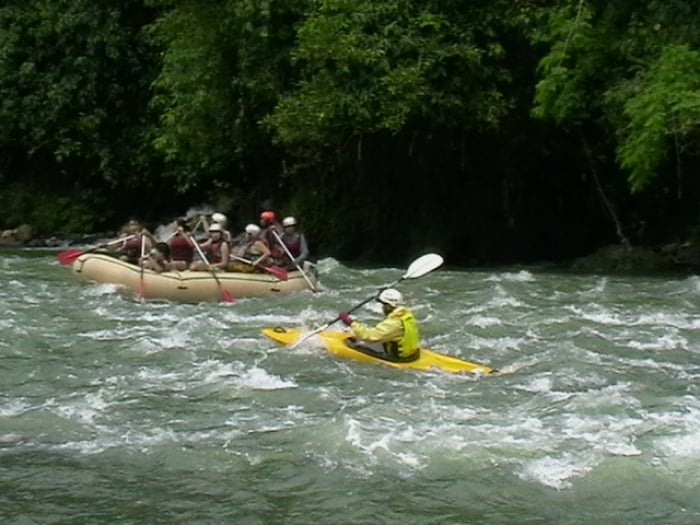 Image credit: Bisayadako
Sites: Several; Recommended: Cagayan de Oro City
Kayaking can be done in different water types so it is not surprising that there are several kayak sites in Mindanao. But since we are talking about adrenaline-pumping adventures, kayaking in the raging Cagayan river is a must-try.
9. Habal-habal (Skylab)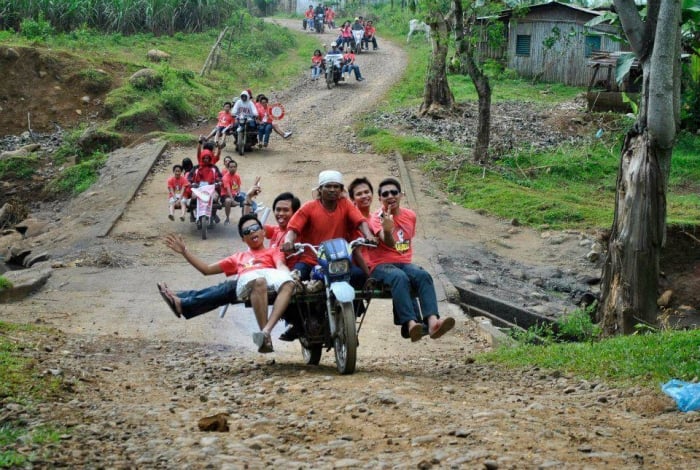 Image credit: Herbert Serrano
Sites: All over Mindanao
Habal-habal, aka Skylab, is a common mode of transportation in the south. It is most convenient for areas inaccessible by the usual PUVs such as tricycles and jeepneys. Imagine fitting 10 people in a motorcycle designed for two? The Skylab can venture into any terrain no matter how narrow the path is.
10. Toploading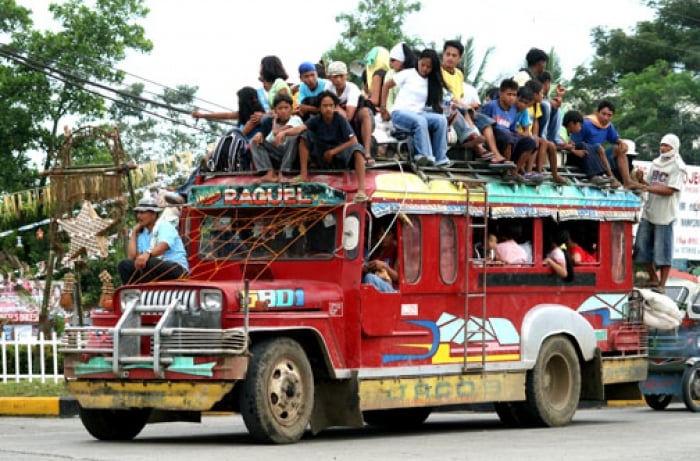 Image credit: Keith Kristoffer Bacongco
Sites: All over Mindanao
Although jeepneys are everywhere, toploading is an adventure you will only try in the province. Either you are doing it to get to your destination faster because you don't have to wait for the next jeepney, or you're just doing it for fun, toploading will always give you the thrills! Extra challenge if the terrain is rough, place is dusty, zig zag roads, and if it's too hot or raining. Make sure you have good grip strength before trying this.
Also read: 15 Incredible Outdoor Adventures to Conquer in the Philippines
So if you're up for the challenge, pack your bags, book your flights, leave your fears behind, and get ready to experience some of the craziest adventures this side of the country has to offer.