Contributed by Laag ni Josh
After our escapade in Ozamiz City, our three-day tour, sponsored by the Department of Tourism (DOT), brought us to Tangub City. On our way there, DOT representative Carlston told us about the city's projects, including putting up a Venice-like attraction, a feature that made me more excited about discovering the city.
Also read: Misamis Occidental Series: What to See and Do in Ozamis City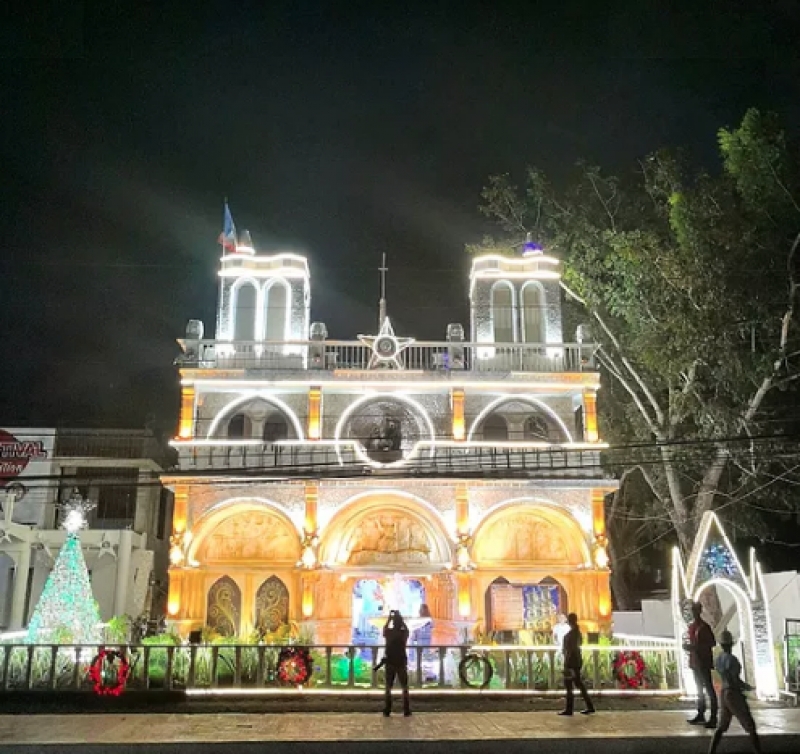 We made a stop at the city's tourism office to register our names — an SOP for tourists, I guess. Minutes afterwards, we then travelled to our first stop.
Belvedere
Located in Fertig Hills on Mt. Malindang, this spot offers a 360-degree view of Panguil Bay and untouched forests.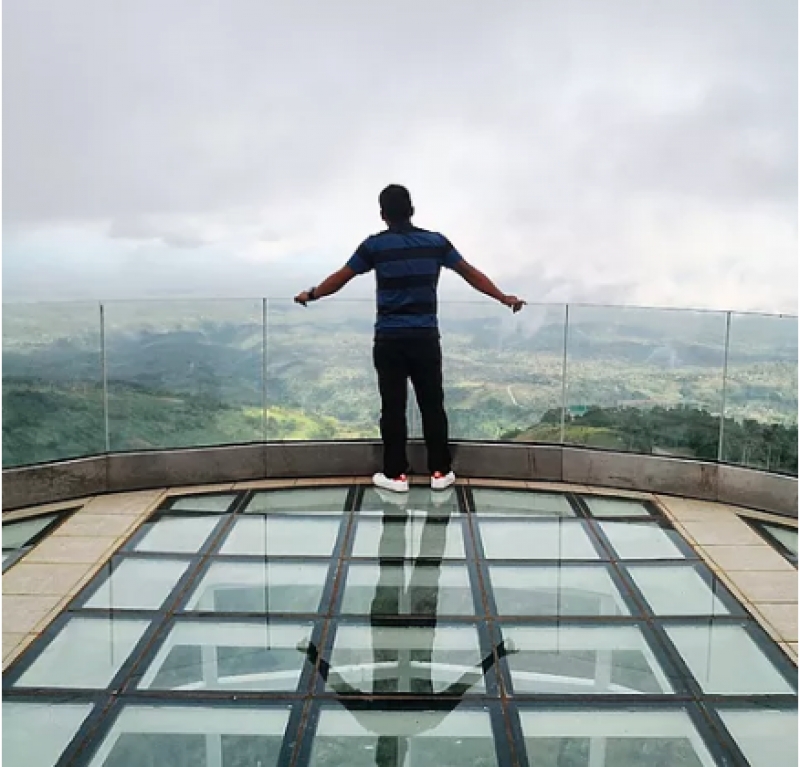 Why the name, you ask?
According to the city mayor's wife, Dr Jennifer Tan, it is a combination of the Italian words "bel" which means "beautiful" and "vedere" which means "to view." Such a great idea instead of using the commonly-used word, "overlooking," yeah? The cold temperature perfect for unwinding. I really felt like I was in Benguet's mountain areas when the fog surrounded us. This attraction will also house restaurants with overlooking views too.
This spot is still under construction and will reportedly be open to the public by next year, so we were so lucky to set foot in it. Although it is still closed, you can still visit this attraction by coordinating with the tourism department. By the way, a one-way motorcycle ride from the city to Belvedere is ₱50.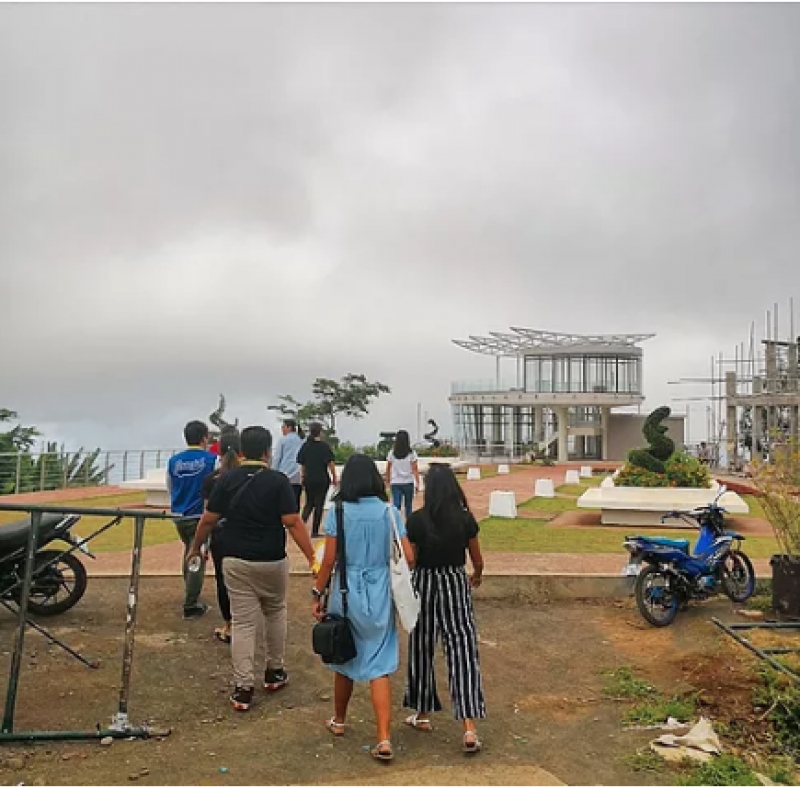 After enjoying the magnificent view from this spot. We then drove to a mayor-owned private property for some snacks. The mayor's family was very accommodating, especially his wife. The beautiful relaxing property also has overlooking views of Zamboanga, Misamis Occidental, and Lanao areas. After enjoying the sumptuous snacks and satisfying our hungry tummies, we then went back to the city proper to witness their biggest event.
Christmas Symbols Festival
Wait, Christmas? Yes, I know. The Christmas season is already over yet we were lucky to visit some of the booths built for this festival. It was already 28 February when we visited the area but these booths remained intact on that day to support the city's 50th Founding Anniversary celebration.
The Tan family started this event 25 years ago. It was named by the DOT as the Christmas Symbols Capital of the Philippines in 2000. The festival starts on the first week of December and ends on the last week of January.
We were handed "passports" when we entered the park. The booths represent popular destinations around the world. One of the booths that we explored was the Notre-Dame de Paris, which was designed using pure capiz shells. Meanwhile, some of them weren't lit up when we roamed around. Some booths reportedly cost around half a million. That's a huge amount, right? If you want to get a taste of the top destinations around the world, this festival is definitely worth visiting.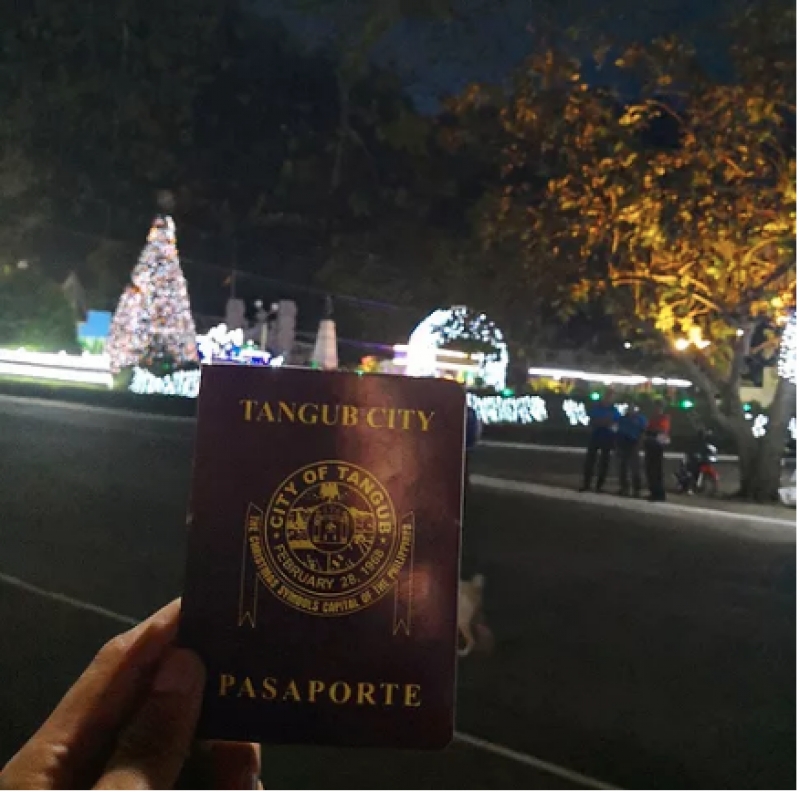 This is not the biggest event I was talking about earlier. After joining some tribes, politicians, and locals for a dinner sponsored by the city, we then headed to the stadium for the biggest colourful event.
Stadium Lights Parade Festival
Celebrated every 28 February on the city's Charter Day, thousands of students participate in this festival, along with private and government employees in the city. The festival features dancing lights and float competitions. It was the city's sixth time holding this event. I didn't even know this kind of festival existed. I bet you didn't know it too, yeah?
Also read: First Timer's Guide to Bacolod's Masskara Festival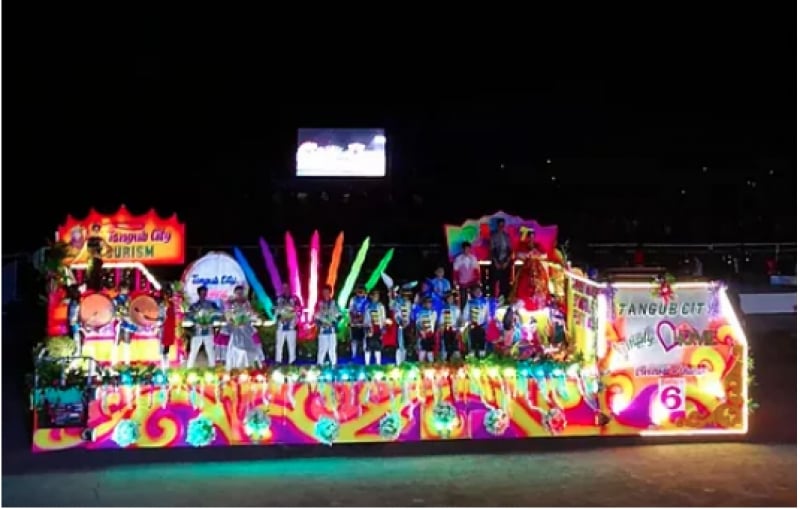 This sixth festival was also the city's 50th Founding Anniversary. It began with an extraordinary fire dance performance from a group in Cebu and song numbers from Sinanduloy Quartet. Aegis, a Pinoy popular pop band, reportedly performed, too, but unfortunately, we weren't able to catch their number.
WATCH: A fire dance performance from a group in Cebu
The festival's contestants were divided into clusters. Each cluster showcased colourful float in the parade. Dancing lights performances then followed after. Salute to all participants for their coordination and synchronized dance moves! I wonder how many months they spent for these superb, world-class performances. I think choreographers spent a lot of time making their respective cluster's performance flawless. Although, some dances weren't synchronised. But overall, the festival we witnessed was very entertaining and otherworldly.
If you are fascinated by dancing light performances, then this festival should be on your list. It would be better to bring your drone if you have one, as the performances are best captured from the air.
Watch the performance of St. Michael's High School, the festival's the three-time champion, below:
The weather wasn't cooperating well that night. Heavy rain poured and the last cluster wasn't able to perform. We then headed to Ozamiz City to get some shuteye after the organizers stopped the event due to the heavy rains (dancing lights were performed in an open area). Minutes after arriving at the hotel in Ozamiz City, we called it a night.
Know more about the city
Since our time was very limited to explore the city, here's a list of other things to do in the area:
Freedom Park – With an area of 40 hectares, this spot is perfect for picnics. You'll also find artworks and playgrounds here.
Sobremesa Summer Fair Festival – This happens from the second week of April to the end of May. The summer trade fair in the city also coincides with Santacruzan, a popular religious event across the country.
Dalit Festival – Dubbed as the mother of all festivals in the entire Mindanao, this colourful festival is celebrated every 29th of September, the feast of St. Michael the Archangel.
Best Time to Visit
I would say, it is best to visit this city during its Charter Day on 28 February, as the colourful Stadium Lights Parade Festival is held on this day. But other months are also fine, just take note of the dates of the other festivals for you to be able to make most out of your visit in the city.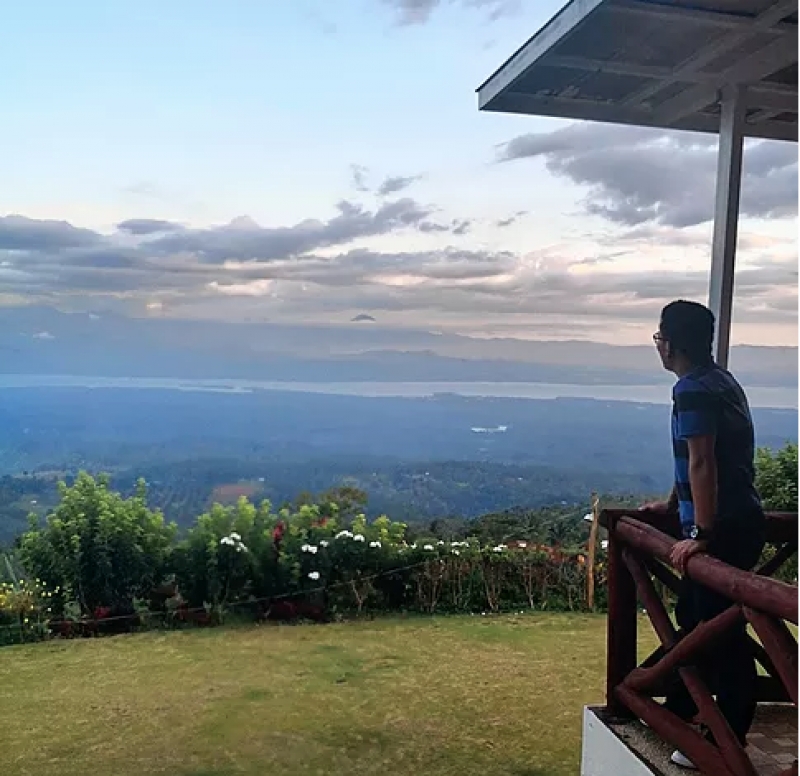 The Calm Before the Storm
This is the only city I know, by far, that has world-class projects lined up to help boost its tourism industry. These include the following:
Panguil Bay Bridge – The construction of this 3.48 km bridge is set to start this year and will be completed by December 2020 It will connect Tangub City, Misamis Occidental, and Tubod City, Lanao del Norte. Once completed, Tangub city and neighbouring areas can be easily accessed through vehicles using this Mindanao's biggest and longest bridge
Migcanaway River Esplanade – This is currently under construction and is said to open to the public this year. This will be the 'biggest riverwalk', at 5 km, in the Philippines. DOT's Carlston mentioned that this will be a Venice-like attraction of the country. The city's Freedom Park and boulevard can be accessed through this riverwalk. This will also be used by locals and tourists as another option in getting from the city to coastal areas.
Gardens of the World – Located where Belvedere stands, this highly-anticipated world-class attraction is being constructed to help the city reach its goal to be the main eco-tourism destination in the country. Set to open this year, this eco-park will feature cascading waters, spa and wellness facilities, reflection pools, and eight globally-inspired gardens, including French, Korean, and Japanese. You'll find featured activities such as biking, zip lines, cable cars, and a mountain slide. Perfect for adventure seekers. This is definitely an attraction to watch out for!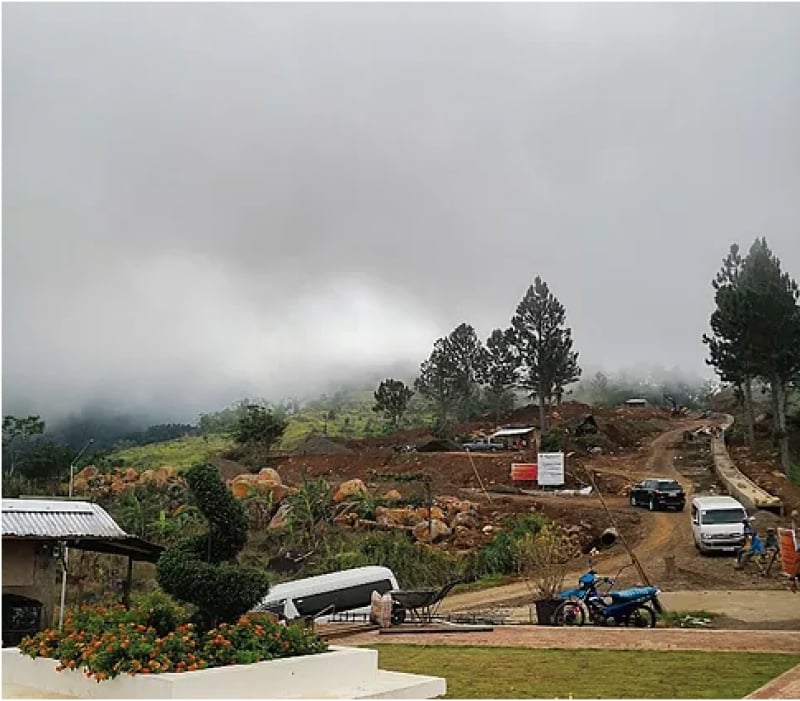 With these projects lined up, Tangub City looks very promising. Presidential Spokesperson Harry Roque, who was also there when we visited, promised to help the city in securing additional funds for their tourism projects. So the main question is, is the city ready to cater the flock of tourists once they achieve their goal of becoming the main eco-tourism attraction in the country? Only time will tell!