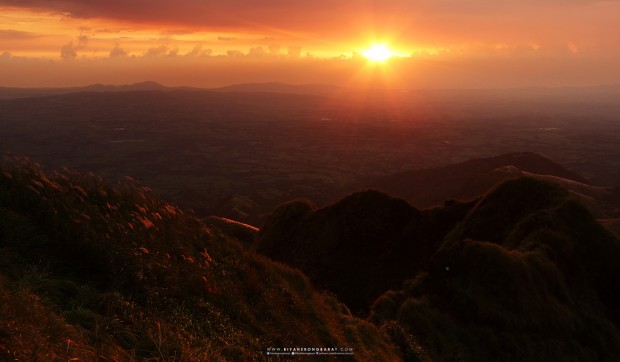 To compare the differences between camping and day hikes with a blunt title apparently suggesting a firm standpoint is a comparison already concluded before you even started reading the first line. However, this post is not to rationalise why one method is better than the other. Travelling is a preference which can be defined by none other than yourself. You are your own adventure anyway – and camping happens to be my type of adventure.
The few mountains that I've been to require no more than a day to complete the hike – some perhaps just a few hours – from jump-off point to summit and back. Yet I'm trekking full gear, inclined on spending the night inside a temporary shelter made from bent metal sticks and flimsy-looking sheets of cloth. This makes an easy hike twice the difficulty but the experience always repays the struggle and I can't emphasise it more during my camping trip to Mount Batulao in Nasugbu, Batangas.
Also read: Camping in the Philippines: 10 Sites with the Most Incredible Views
Quick profile of Mt. Batulao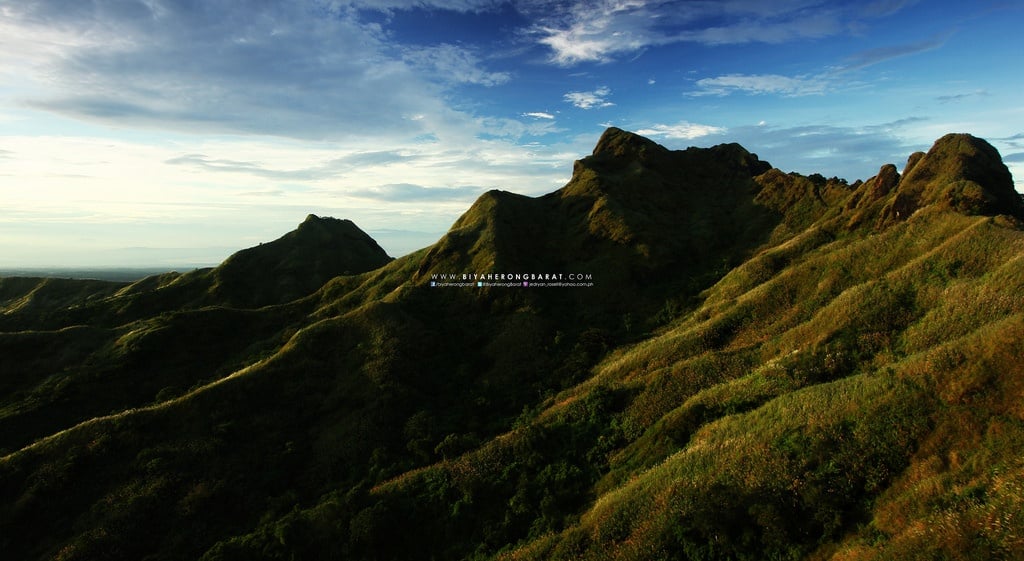 Just hop on a Nasugbu-bound bus and 2-3 hours later you'll be standing at Mount Batulao's jump-off point. Its very convenient proximity and easy access from the city makes Batulao a fitting destination for those seeking a quick adventure fix. The 811-metre high mountain features well-established trails with a slightly friendly, mildly challenging 4/9 difficulty that may demand dabs of effort, here and there, to make the summit.
Hikers can still enjoy the view while sweating out a few pounds especially on tough segments of the climb. For campers, choose either the New Trail Campsite or Old Trail Campsite – both have spacious grounds and sari-sari store delights readily available next door. These factors make Mount Batulao a favourite trekking destination among budding climbers, seasoned mountaineers, trail runners, weekend (or weekday) warriors, and campers.
Also read: A Guide to Camping for the First-time Camper
Photographic opportunities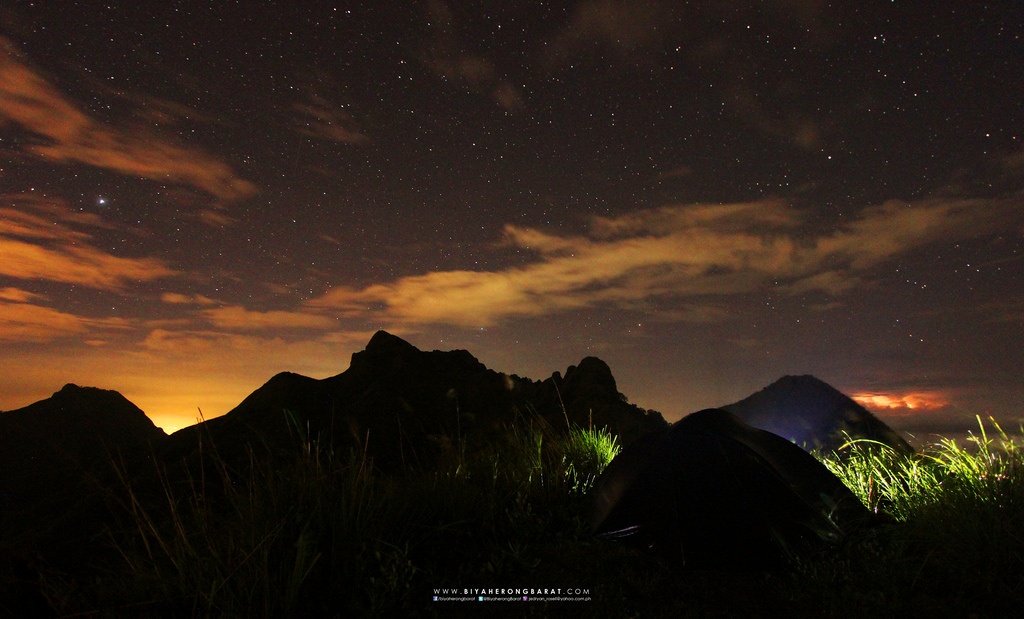 In photography, the "magic hours" are short-lived spectacles that happen only during sunrises and sunsets. These short windows of opportunity bring a vivid spectrum of colours that dramatically creates surreal landscapes. These times of the day are essentially vital in landscape photography. Camping gives me ample time to scout the location, assess, anticipate, set-up, frame, shoot, and so on.
However, you don't need to grasp the complexities of apertures and ISO's to understand how astonishing sunsets and sunrises are. Just witnessing the world from high above as it unfolds on a different light is simply an absolute pleasure in itself which makes the long haul rewarding. Truly, it's magical.
Also read: Top 10 Mountains in Philippines With the Most Incredible Views
The essence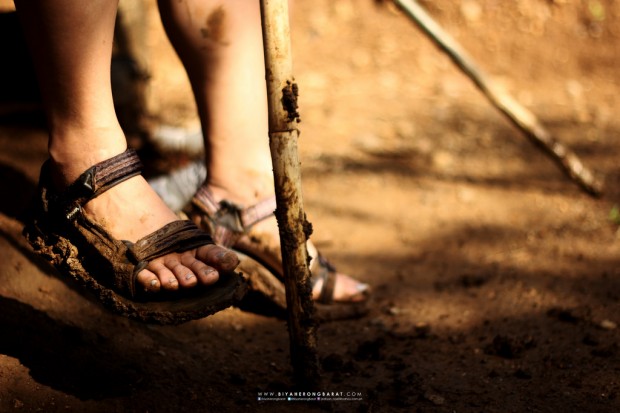 Living comfortably in seemingly uncomfortable places with merely basic needs and commodities is, in my opinion, the quintessential aspect of a true outdoor adventure. Through this experience, we learn to value only a handful of things and making the most out of it. Through this experience, we learn to appreciate the tiniest features that surround us like the sound of crickets chirping, the greenness of the grass, the fragrance of crisp mountain air – it's just amazing how powerful our senses perceive diminutive details like these. In this tranquil atmosphere, our mind drifts far past summits. We can think, we can feel. No disturbance, no distractions – just you, your temporary home, and the humbling grandeur of planet Earth. Camping is the closest I could get to being one with nature.
Getting there and some essential information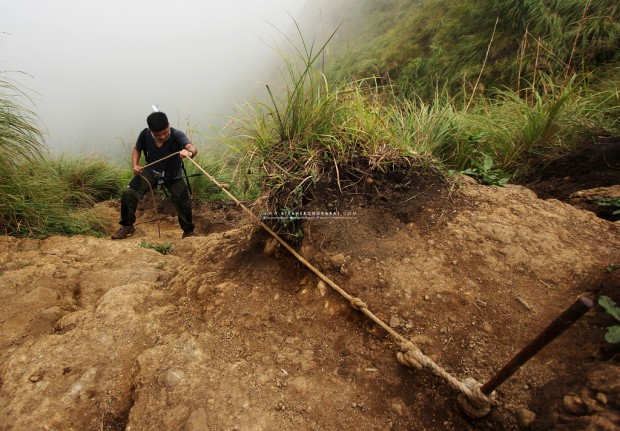 From Buendia, take a DLTB bus bound for Nasugbu which costs around PHP 120. Travel time is 2-3 hours. There are also other bus companies with the same route coming from Buendia and Cubao like San Agustin. Get off at Evercrest, which is only a few kilometres from Tagaytay City. From Evercrest, you could either begin the hike or take the tricycle the registration area PHP 100.00.
There are two registration posts along the trail. First registration/log book is at jump-off point (not Evercrest) which is free. Second registration would be in Peak 8 campsite which cost PHP 30.00 for camping.
The first segment of the trail runs along a community. It begins with gradual inclines until the ridge. The jagged ridge has a series of steep climbs, up and down. Ropes are installed in some parts. Overall, Mt. Batulao is fairly easy but still challenging.
The ridge is widely exposed to sunlight so bring protection from the heat such as hats or sunscreen.
Be extra careful during the rainy season since the trail could get really muddy and slippery. Bring a rain coat and waterproof electronic gadgets.
Both New Trail and Old Trail have campsites. Our campsite was in Peak 7 (New Trail). It has a store a few metres from where we pitched.
Guides are not required but optional.
No water source along the trail but you could buy water from the stores.
Always be mindful of your trash – ALWAYS.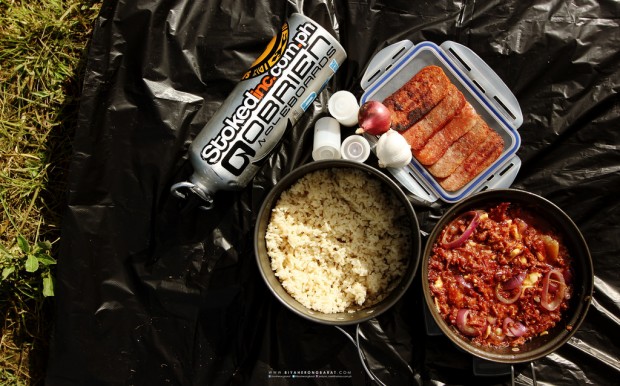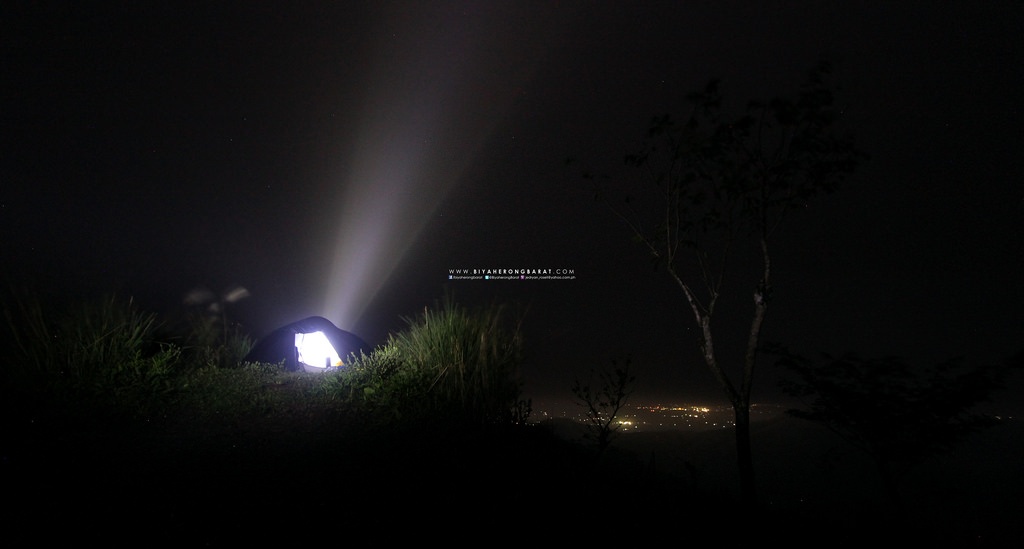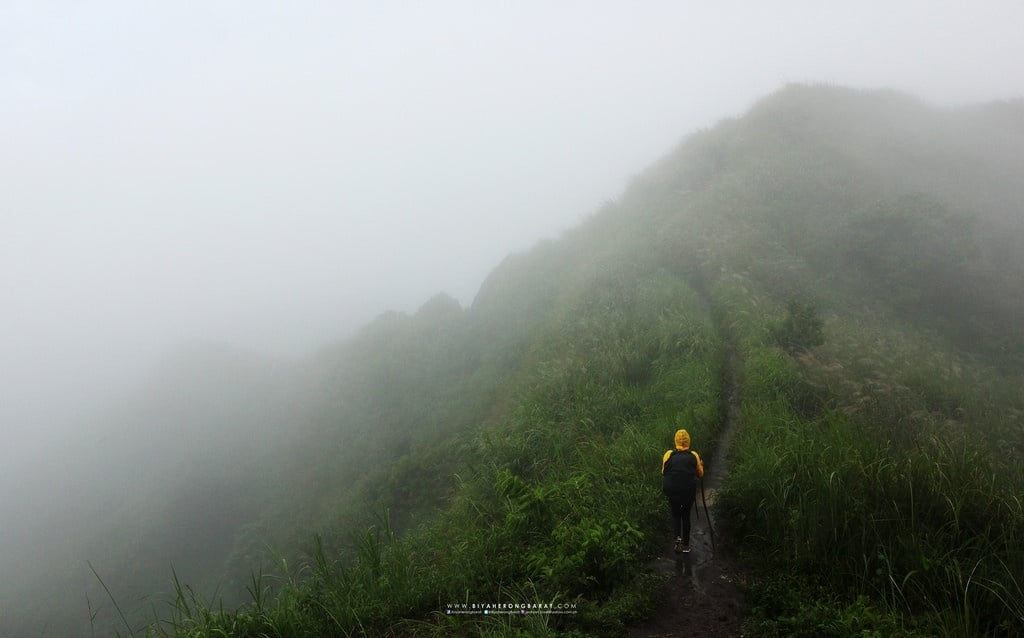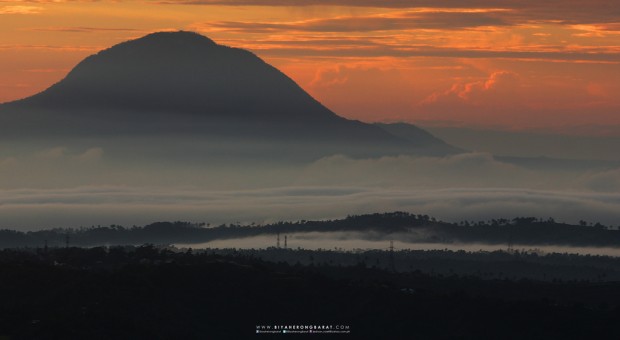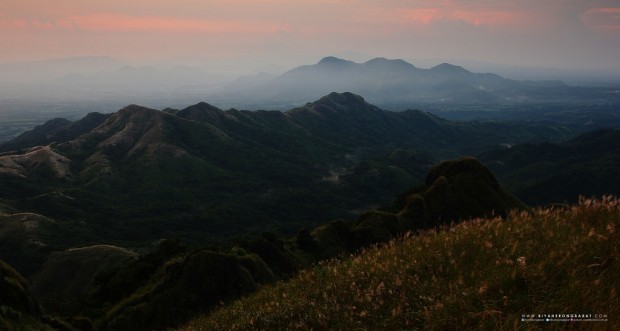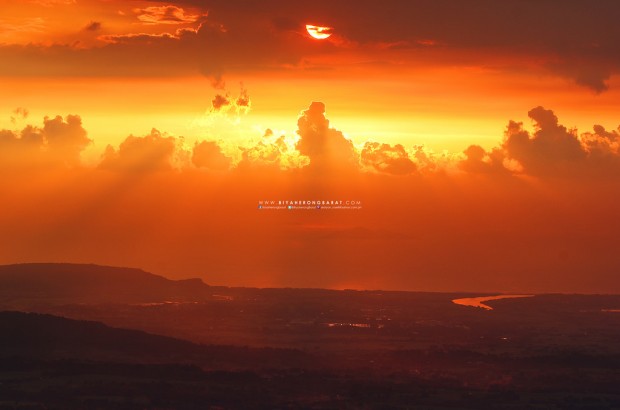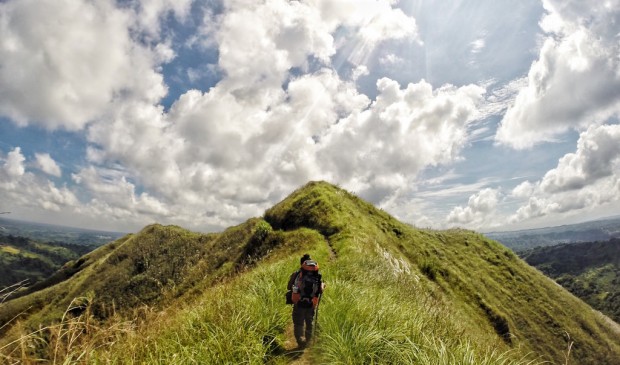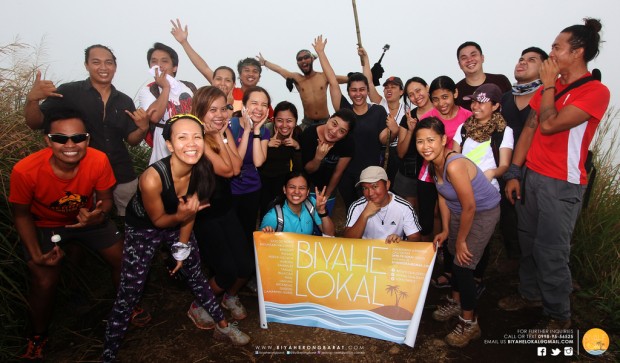 For cheap travel package to Mount Batulao, contact Biyahe Lokal (0998 95 56525).
Don't forget to like Biyaherong Barat on Facebook, follow @BiyaherongBarat on Twitter and Instagram.
Happy climbing everyone. Be safe.
Contributed by Biyaherong Barat