Contributed by Hey, Miss Adventures!
The Philippines can be such an intimidating place to travel with kids but fear not — we're here to prove you wrong. In fact, we brought our toddler for a day trek to Mt. Pinatubo in Zambales.
Although we love to DIY our travels, we, unfortunately, could not because of the expenses. Renting a 4×4 to Mt. Pinatubo costs around ₱3,000 and can carry about 4-5 passengers. Definitely waaaay beyond our budget for this 2-person trip.
Also read: Taal Volcano: What to Know Before Climbing the World's Shortest Volcano
Thankfully, my research skills paid off when I found Majestic Mount Pinatubo Tour and Homestay. What they do is gather people and form them into groups so that expenses are subdivided. Thus, our tour costed us only ₱2,050 per person or a total of ₱4,100 plus a ₱174.90 fee since I paid via PayPal.
You can stay away from these additional fees by sending money through over-the-counter, bank-to-bank or through Cebuana/LBC. This rate may have also slightly increased as this tour was done back in 2015.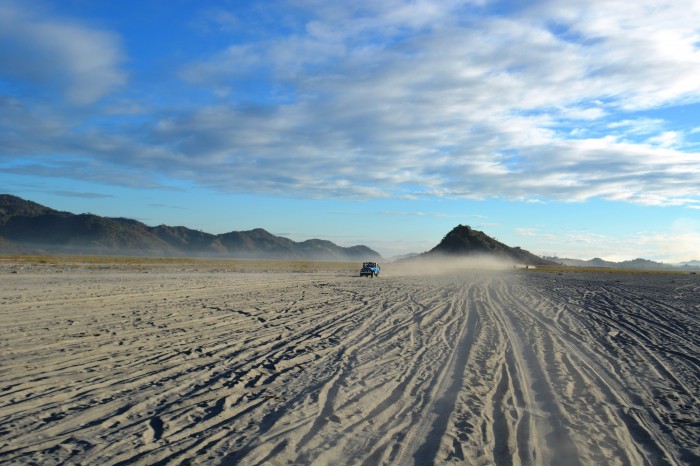 We were very glad that Ms. Sonia Bognot and her father were very gracious hosts to us even if we arrived at around 9pm after a 1-hour-ish tricycle ride from Capas Junction to Sta. Juliana that costed us ₱300 (yes, it was that far!). We decided to stay at their house that night to make sure we could maximise sleeping time and that we wouldn't be late for the next day's activity.
By the way, our home stay costed us ₱1,500 but were very happy to see that we had the air-conditioned room all to ourselves. It could probably have fitted about 10 people or so. Plus, it had its own bathroom and also a sink where you can wash stuff (and probably even cook if you have a portable stove with you but I'm not too sure if they allow that).
We woke up around 6am the next day, with Ms. Sonia (and her father and daughter) driving us to the meet-up area. There we were assigned a group, a 4×4 and a guide. We were very happy to find out that we were riding an open-back 4×4. It definitely felt very adventurous at that moment.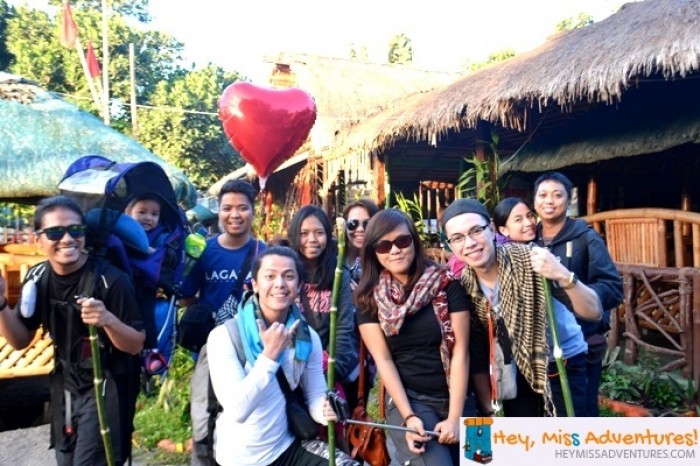 Mt. Pinatubo is about 1,486MASL which is probably why it still felt chilly at 8am. I would suggest layering up your clothes and also wearing long sleeves. Despite the cool weather, you are not protected from getting sunburn or unwanted tan lines.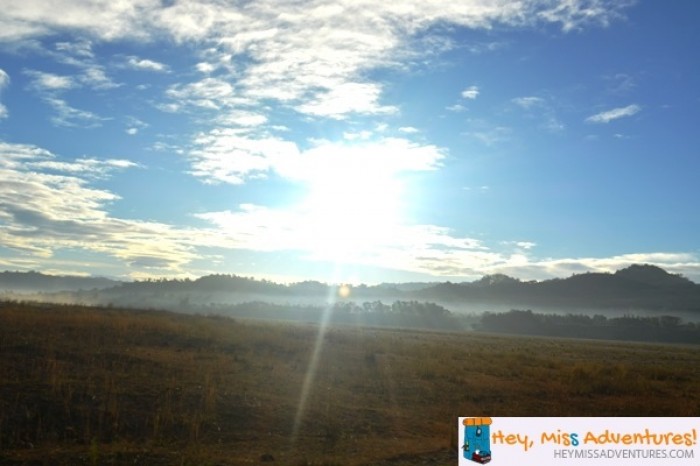 It takes about an hour of bumpy ride in the 4×4 to get from the meet-up point to the jump-off point near the foot of Mt. Pinatubo. I was amazed at how these vehicles could pass by all types of terrain and at all angles, too, with no problem at all. The partner and I are definitely getting a Land Rover or a Land Cruiser one day.
The other thing I love about the Mt. Pinatubo 4×4 ride? It felt like we were transported into some other place beyond Tarlac (the entry point) or Zambales (where most of Mt. Pinatubo is located). I somehow thought we were in an African safari. At some points in the trip, I wondered if some more movement would cause the lahar in the mountainsides to slide down at us below. Mother Nature can be very intimidating at times.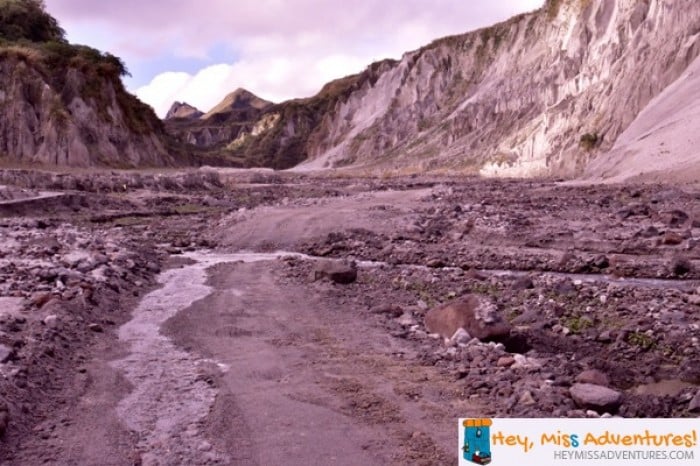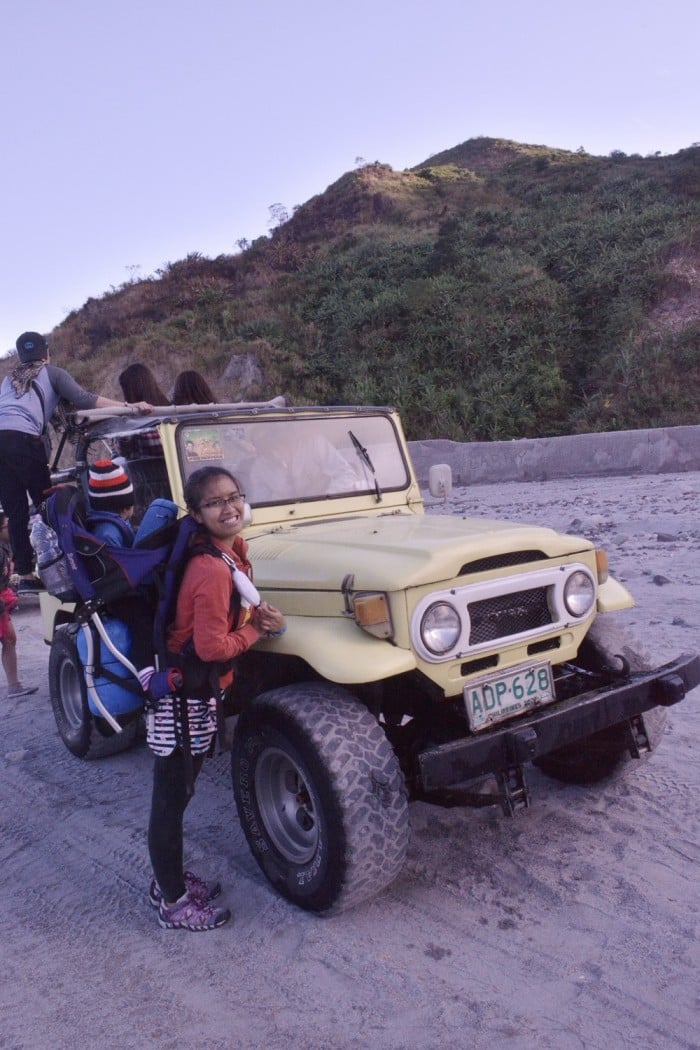 When we arrived at the jump-off area, our guide assisted us with our breakfasts. It was still around 7 or 8am. All meals were provided as part of the tour package, by the way.
Also read: Masungi Georeserve Guide: What to Know Before Your Trek
The next task will probably intimidate you. According to the sign, the duration at which you get to the crater lake will determine which age group you belong. In our defence, there were so many people on the tour that we had to line up along the trail. People were taking selfies every few seconds or so thus slowing us down (or so, we tell ourselves).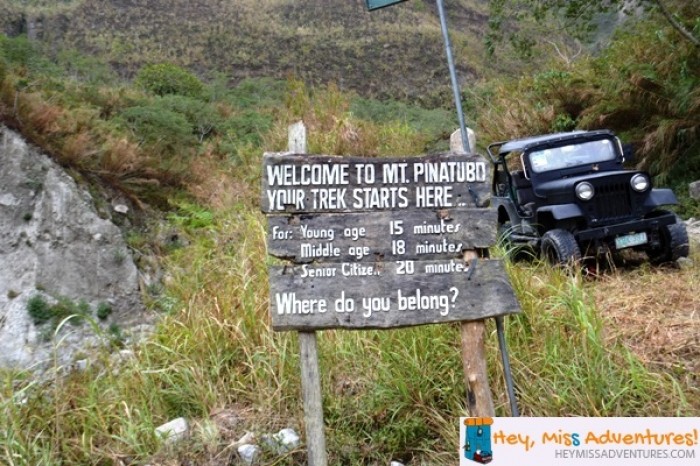 After a few minutes or so, we finally reached the view deck. The majestic view of the crater lake is what greets you. Would you believe that this is the mouth of a volcano that erupted back in 1991? When I was looking for blog posts on Mt. Pinatubo, I found out that it was possible to swim in the lake back then. However, experts continue to monitor the volcano and found out that the sulphur levels have risen in the past few years.
From what I heard, it is possible that Mt. Pinatubo will become an active volcano once again. But that will probably happen in the next 600 years or so. Whew!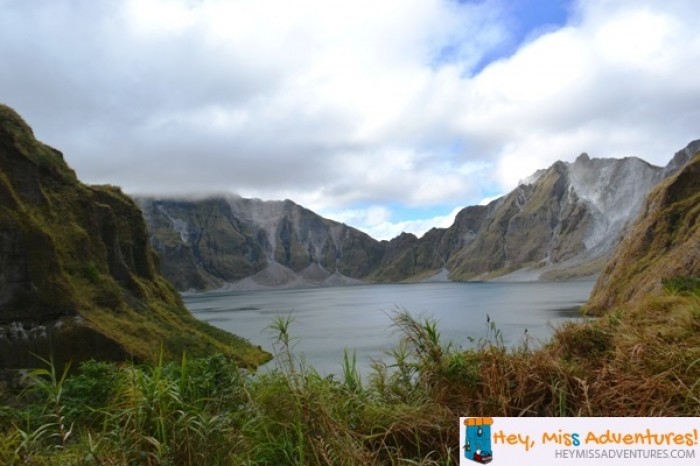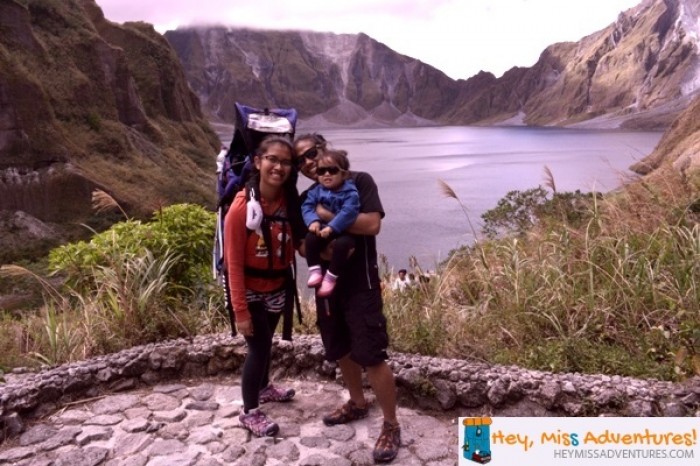 During the tour, we found out that there were two other Cebuanos in the mix. Boy, were we relieved to find out that we did not have to speak Tagalog the whole time.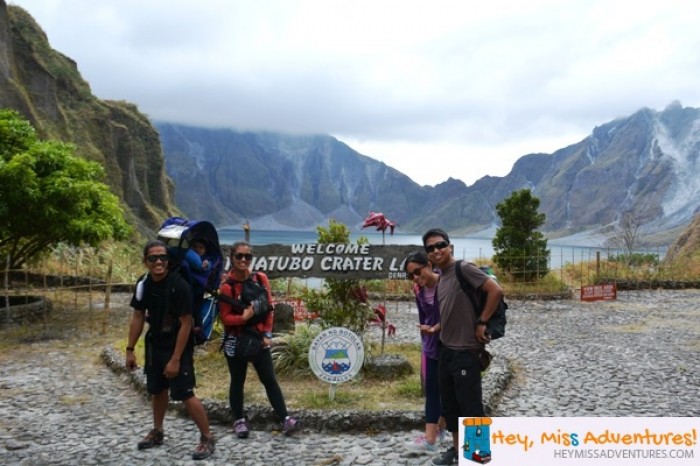 You will have to get down in order to get to the crater lake (and maybe do a little washing using the sulphuric water on your problem skin areas; just don't bathe in the lake).
We took a rest there for about an hour or so, just taking in the beauty that is the Mt. Pinatubo crater lake. The initial plan had been to camp out there but I heard that there were too many papers to process (perhaps making it pricey as well), we decided to opt out. Later on, we went back to the view deck and ate lunch courtesy of our tour package.
A few minutes after we finally had our fill, we decided to go back to the jump-off point and call it a day. The 4×4 trip may have been fun at the beginning but it definitely wasn't as much during the trip back. Okay, maybe it was but not later on when you realise you couldn't take a bath because your backpack is not with you (we left it at Ms. Sonia's house since she told us she'd just have it dropped to the meet-up point later on).
Also read: My Day Hike to Bataan's Pasukulan Falls via the Pinagbutasan Trail
This is the aftermath of the 4×4 lahar ride. The lahar was being blown fiercely by the wind that there was almost zero visibility in many areas of the road. The daughter was sleeping the whole time so we were able to cover her face, just not her hair and other parts of the body. Ooops!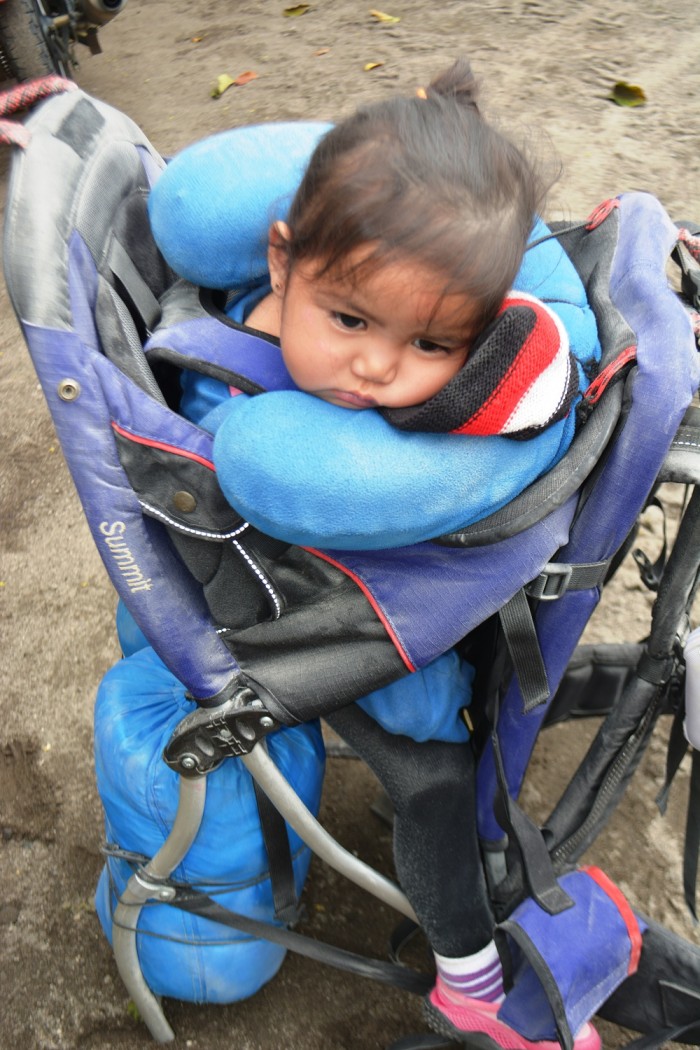 Mt. Pinatubo Day Hike Tips + Tricks
Cover yourself from arms to legs. Also include some hat and eye protection. Your long sleeves and leggings will help keep you away from the sun, the chilly air as well as the dusty lahar. Use sunblock, too!
Bring lots of water since you will be on a hike. Our tour provider also gave us a bottle of water each. In case you run out, there are peddlers at the crater lake selling water, soft drinks and even beer. They may be a little pricey, though.
The area surrounding the crater lake is full of lahar. Unless you are okay with sitting there in your favourite shorts, bring along a sarong or a sleeping bag to sit or lie down on.
Going to Mt. Pinatubo is a fairly easy hike but in case you need some support, bring trekking poles with you. Natives do provide makeshift poles at the meet-up point for ₱10 a piece. Do support the locals! You can use them to balance when crossing streams.
Yes, there are streams but the tourism in-charge in Mt. Pinatubo has basically made things easier to the tourist. They have laid out stepping stones on the streams to prevent one from getting wet and have also constructed staircases in many areas.
Make sure to bring your extra pairs of clothing with you. There are public baths available for use at the meet-up point. I'm pretty sure you will want to feel refreshed after fighting off the lahar dust.
Mt. Pinatubo Tour Expense Summary
Bus fare (Alaminos to Capas, Tarlac): ₱223 per person
Tricycle (Capas Junction to Sta. Juliana): ₱300 one-way ride
Homestay: ₱1,500
Mt. Pinatubo Tour: ₱2,050 per person (2015 rates; includes Manila to Sta. Juliana transfer and vice versa, breakfast and lunch + bottled water, 4×4 rental, tour guide, environmental fees, etc)
Total Family Expense for Mt. Pinatubo: ₱6,346
Also read: The Ultimate Guide to Travelling with Kids in the Philippines
However,  if you take advantage of their free transfers (Manila to Mt. Pinatubo to Manila) then you only get to spend ₱2,050 per person.