Contributed by Biyaherong Barat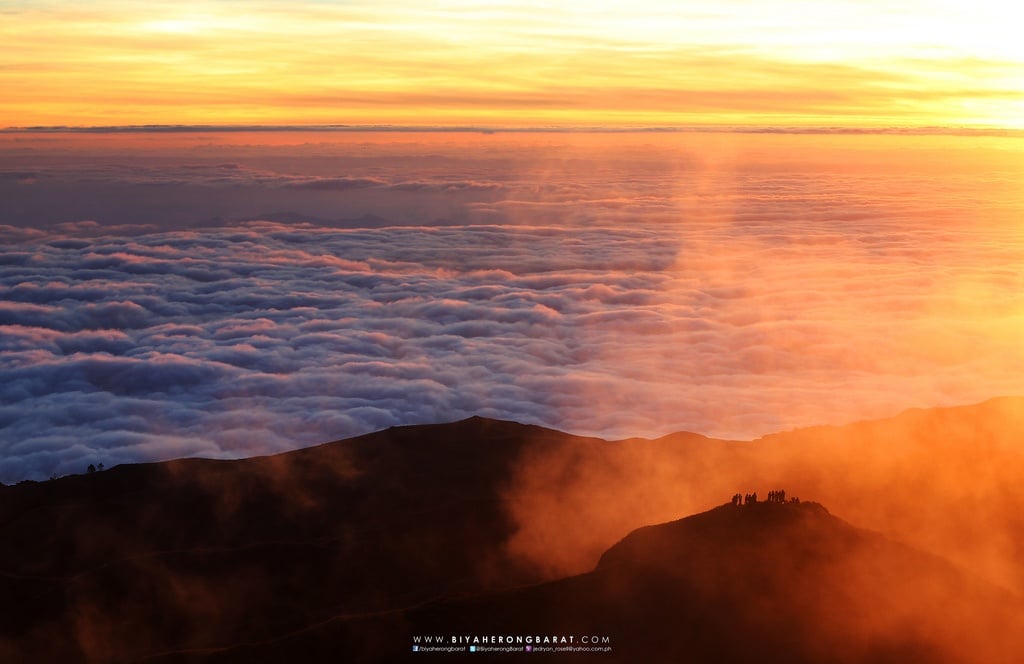 When I heard the phrases "3-4 hour hike", "below-zero temperature", especially the word "hypothermia" while listening to the mandatory orientation at Mount Pulag National Park DENR Office, that's when I begin to question my physical and mental capacities – "Am I ready for this?"
At that point, I also realised that there was no turning back, no other way but up, and I just have to pull myself together and find out if I could conquer and survive Luzon Island's highest peak, Mount Pulag.
Also read: Top 10 Mountains in Philippines With the Most Incredible Views
How high is 2,922 MASL?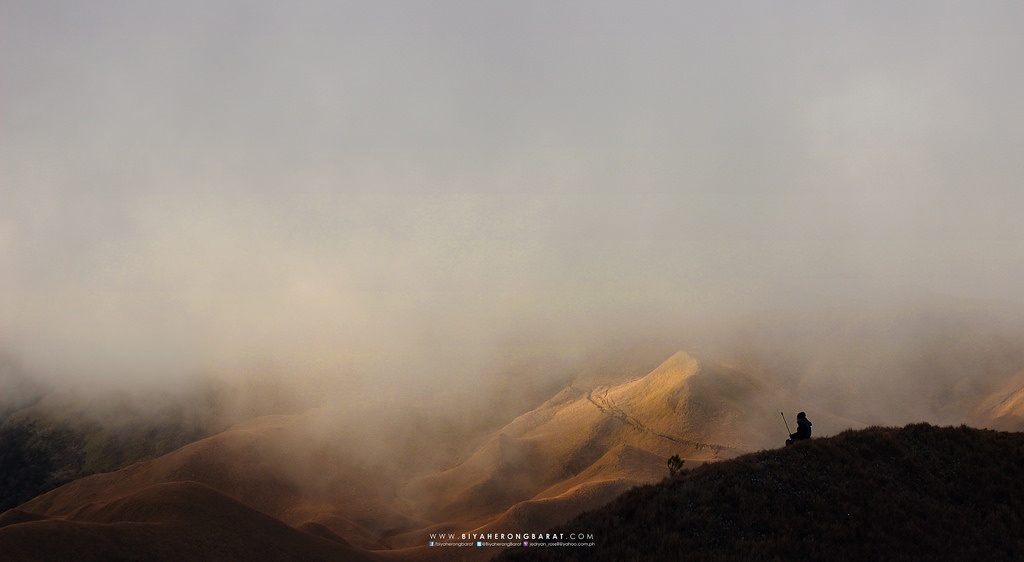 To put these figures into perspective, let's compare the altitude of the mountain to a more familiar structure – let's say, the tallest building in the Philippines, Ayala Center's PBCom Tower. Stack 11 of these together, base to spire, and you're looking at the staggering height of the third highest mountain in the Philippines, the highest point of elevation in Luzon Island, the "playground of the gods", the massive Mount Pulag of Benguet – that's what 2,922 MASL means.
Trekking Ambangeg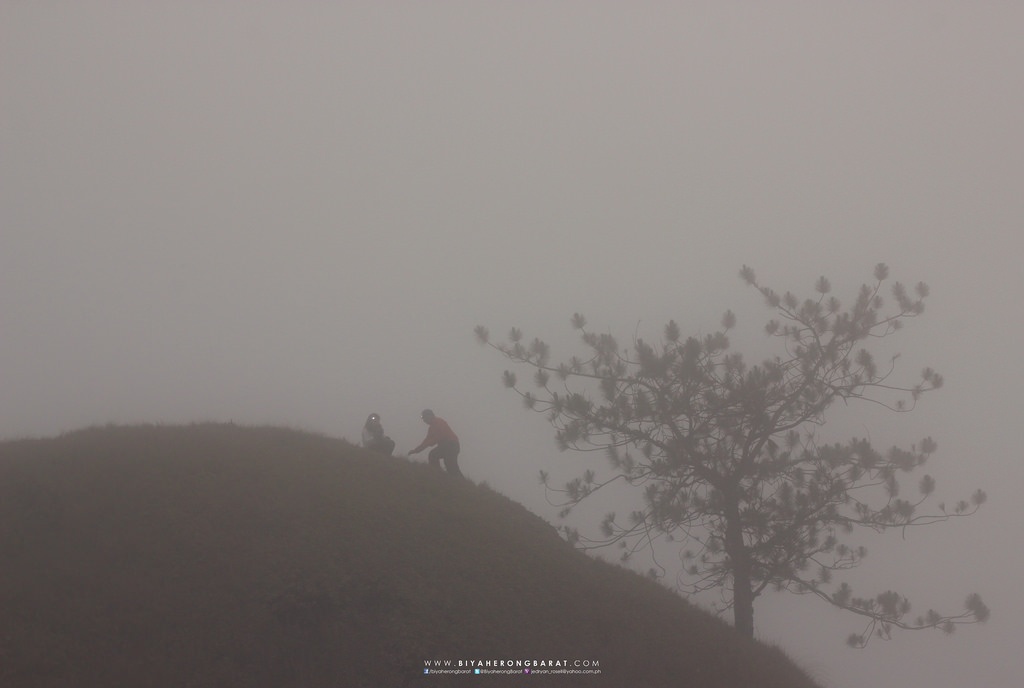 Hiking Ambangeg Trail, the easiest route, begins at the Ranger Station situated at 2,340 MASL already. This leaves hikers with only 20% of the mountain, or 8 kilometres of gradual ascents with a handful of moderately steep sections, to scale from jump off point to summit. However, the 3-4 hour Ambangeg trek could be quite a task if you're not physically or mentally prepared. Getting your mind and body into the game weeks or months before and during the climb date can spell out a difference.
Enduring the cold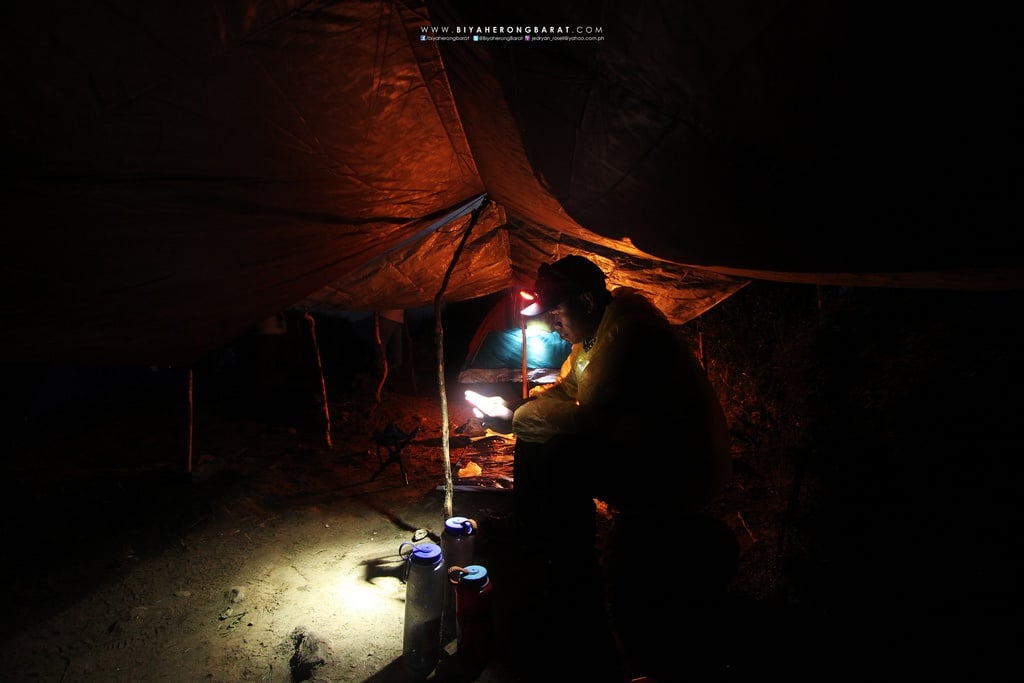 Three jackets, two shirts, two bonnets, two pairs of pants, three pairs of socks, a sarong, a towel, a sleeping bag and I can still feel the cold pierce into those multiple layers.  With Mount Pulag's high altitude, conditions can drop to a bone-chilling below zero temperature. During our climb, numbers didn't even reached negative and I was shivering inside my tent. Enduring the frigid climate was my biggest challenge in Mount Pulag.
The summit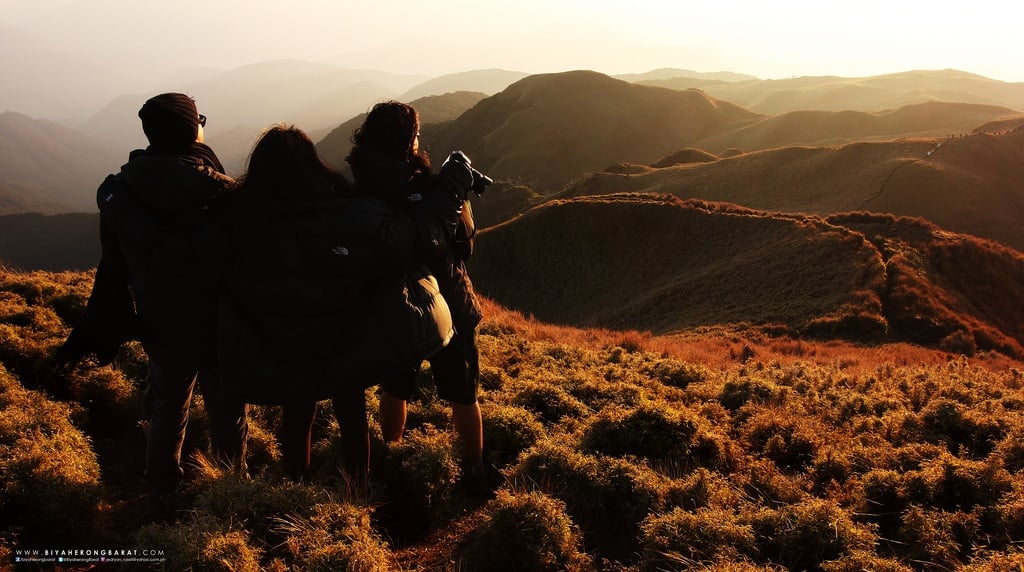 Mountaineers and non-mountaineers come to Mount Pulag for a sole purpose. All hikers underwent the same obstacles thrown by nature to witness a unique spectacle which makes all the beating worth it. The 2,922 MASL Mount Pulag summit is your front row seat to the majestic Mount Pulag sunrise and the phenomenal sea of clouds, and you could just feel the excitement intensify as every minute pass. When the sun comes up, it is going to be and will always be, a celebration of Mother Nature's majesty indeed.
Looking back down from 2,922 MASL makes you reflect on your doubts, the immense length of the journey, and the challenges one must endure in scaling Mount Pulag for this one phenomenal and spectacular purpose. In the end, I realised it wasn't about conquering the mountain anymore, but conquering myself. Overcoming doubts and exceeding physical limits make you realise that there's more to you than what or who you think you are and thing things you could do.
This is my Mount Pulag story, the first major climb in my entire life. Thanks to everyone who shared this wonderful and memorable experience with me.
(Photos were taken on my January and March 2015 climbs to Mount Pulag.)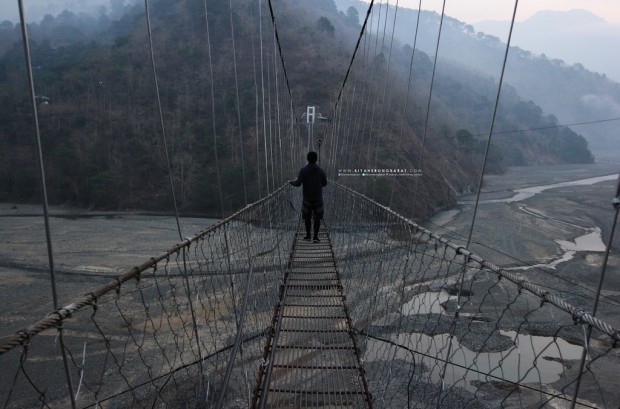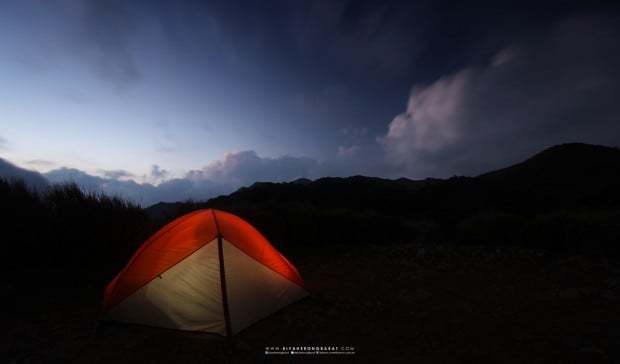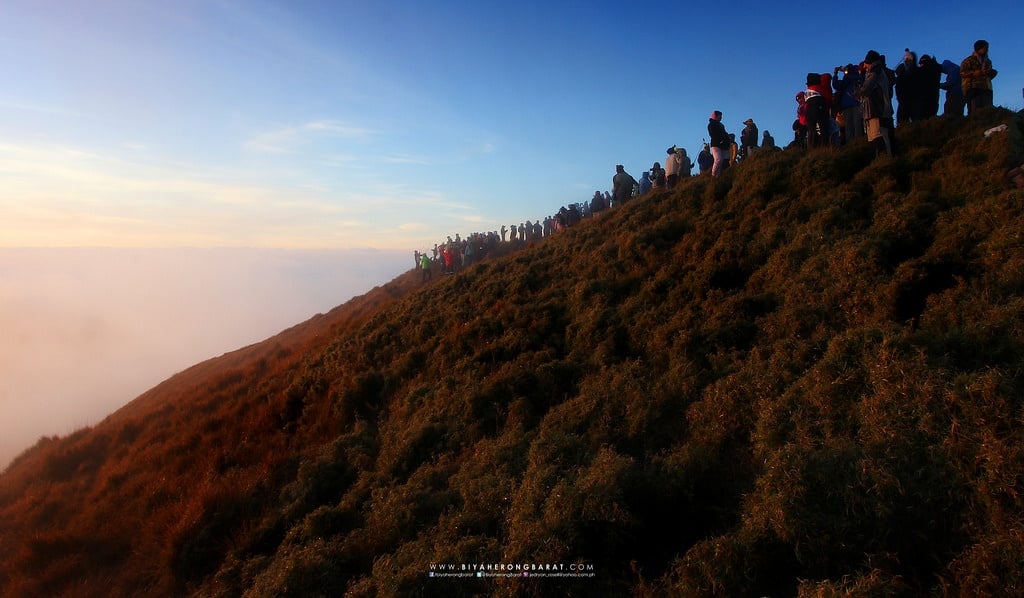 Also read: Camping in the Philippines: 10 Sites with the Most Incredible Views
Basic things to bring in Mount Pulag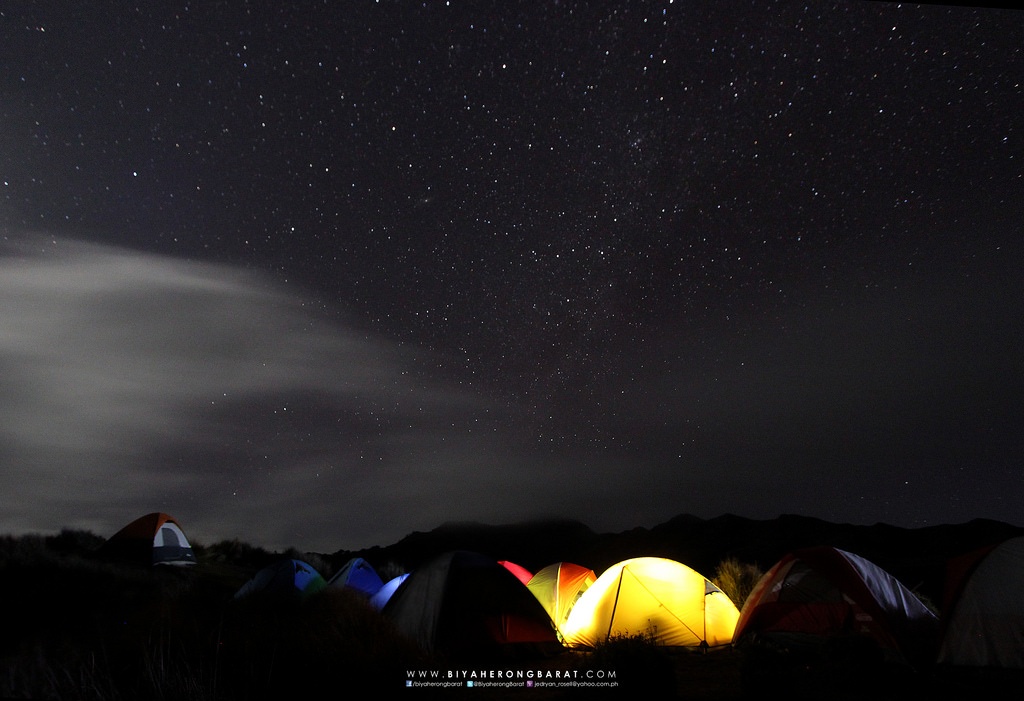 Clothes (2 + 1 pairs)
Jackets (yes, plural) that could withstand really cold temperatures
Trekking pants or jogging pants that will also keep you warm (bring both)
Socks, thick ones, and bring extra.
Gloves, thick ones, and bring extra.
Bonnet/headgears/scarf/malong, bring all of them. You will thank this list for this.
Hiking shoes or running shoes
Plastic bags, to waterproof your electronic items (and your feet as well, one of the important things I learned during this climb).
Sleeping bag, should keep you warm if you want to sleep well. Bring an earth pad as well, a ground sheet, an insulator, anything that would shield your body from the cold.
Garbage bags, 2 at least, can do a lot of things aside from being just a garbage bag.
Flashlight/headlamps, unless you have night vision eyes.
Trail food, well of course, so you won't go hungry. Our meals were prepared by our experienced guides and team leaders, again, thank you very much.
Also read: Mount Batulao Adventure: Why I Love Camping Over Day Hikes
Essential information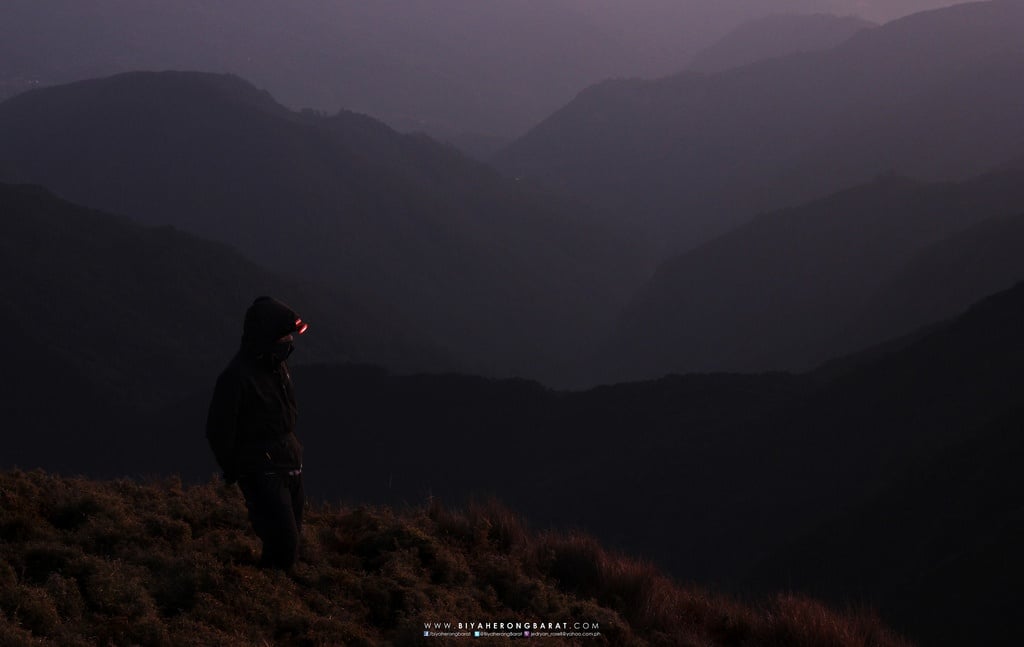 You don't have to buy brand new signature equipment, try borrowing from friends.
Keep it light, as much as possible, but then again DO NOT UNDERESTIMATE the temperature. Bring what you think is needed.
If you think, you will need a porter, there is always someone available at the Ambangeg Ranger Station. I think, the fee is PHP 500.00 (two-way).
I am not a seasoned mountaineer but I think anyone can do Ambangeg Trail. Don't hesitate to try. But remember, exercising and body conditioning weeks or months prior can and will help you a lot.
And besides, it's not a race. Take your time and enjoy the view. One step forward is always one step closer to the destination.
Wear light clothes during the hike.
Orientation at the DENR Office is required. Medical certificate is also required
All the fees, the transportation from Manila-Baguio, Baguio-Ranger Station, and back, the food, were all covered in our payment.
For Mt. Pulag Climbs, contact Biyahe Lokal on Facebook or call/text them at 0998 95 56525
I enjoyed hiking with Buwisbuhay Adventures and Outdoors Guild (BAOG).
Read more about Benguet. Don't forget to like Biyaherong Barat on Facebook, follow @BiyaherongBarat on Twitter and Instagram too!
Be safe and happy travels.