Contributed by Wanders of Eve
On the southern coast of Vietnam is a charming fishing town called Mui Ne. After a good five-hour bus ride from Ho Chi Minh, or Saigon as I prefer calling it, we arrived in Mui Ne at almost 8pm. The bus dropped us off at the roadside where there are plenty of souvenir shops and bars. We had to cross to the other side of the road and walked towards Mui Ne Hills. Our hostel, true to its name, was at the far end of the street, a little uphill from where we got off. We were tired, but what kept us in high spirits is the dinner we were going to have later.
Also read: My 10-Day Southern Vietnam Backpacking Trip for Less Than ₱15k
Mui Ne tour: The sands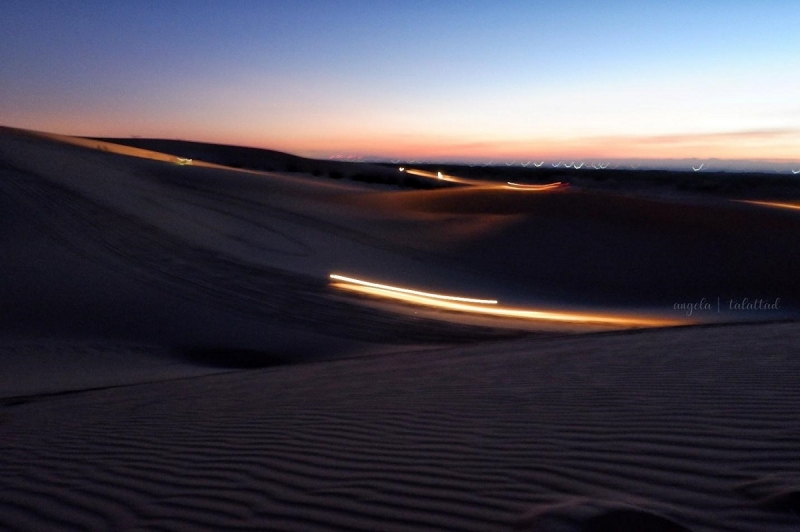 My friend and I woke up at around 3am the following day, tired from the bus ride from Saigon to Mui Ne, plus the 21-km race I ran the day before. We joined a minibus tour arranged by our hostel, which took us to several famous spots in town. We left at 4am and it was still dark when we arrived at the white sand dunes. I once thought sand dunes can only be found in the deserts like the Namib or Sahara. But here's a taste of it in Southeast Asia.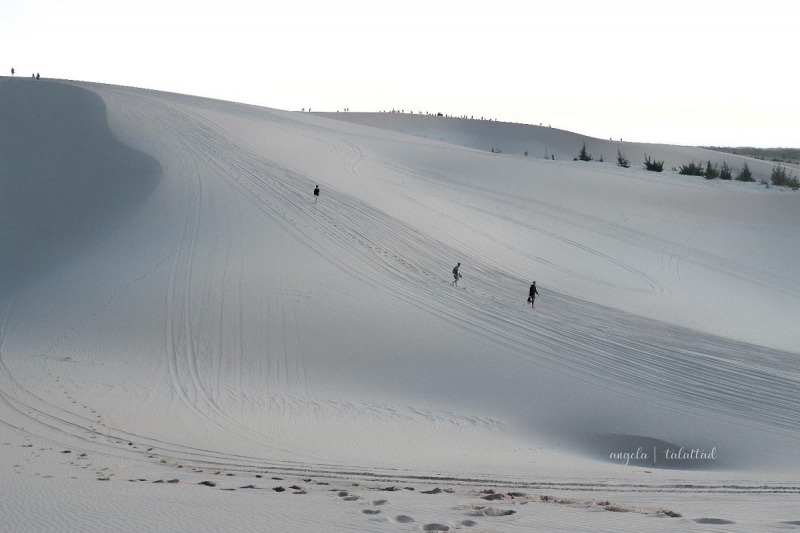 Instead of riding an ATV, we all opted to walk. It was almost pitch black, and the only illuminations we had were that of our mobile phones and flashlights, and the city lights from afar. Removing our sandals, off we were to a direction we believed was the best way towards the spot where we could watch the sunrise. Or maybe not. Around 10 minutes into walking, we realised that the course is becoming steep. It only became steeper and we were being left behind by our companions who I suspected are seasoned trekkers. While we feared rolling down the sands, my friend and I were also laughing our hearts out as we clawed our way up and our feet sank into the cool, silky sand. We reached one of the peaks before sunrise and, as we waited, we watched the ATVs go up and down the dunes.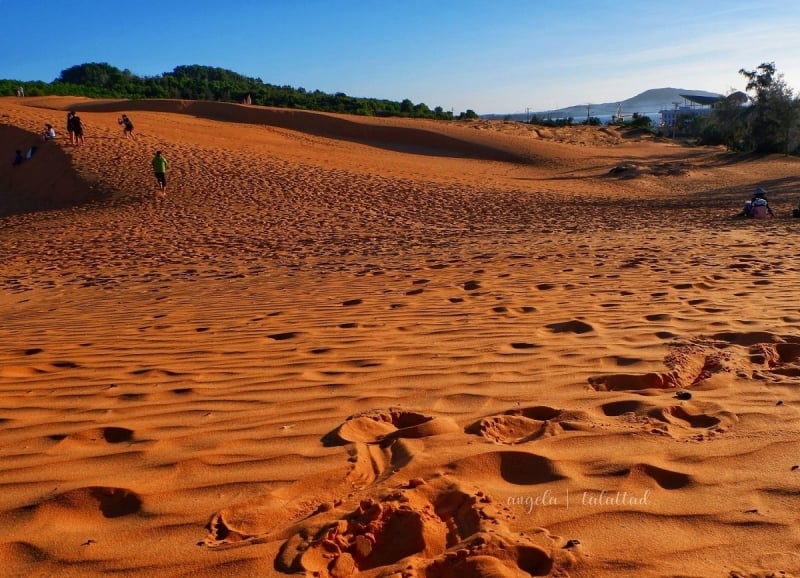 After sunrise, we were off to our next destination — the red sand dunes, which is not so red by the way. Unlike the white sand dunes, it has relatively low peaks which makes it ideal for children to ride down the slopes on a toboggan or sledge. Wonder where these dunes originated? They were formed from ancient iron mines, transported by strong winds and piled over time!
Mui Ne tour: The sea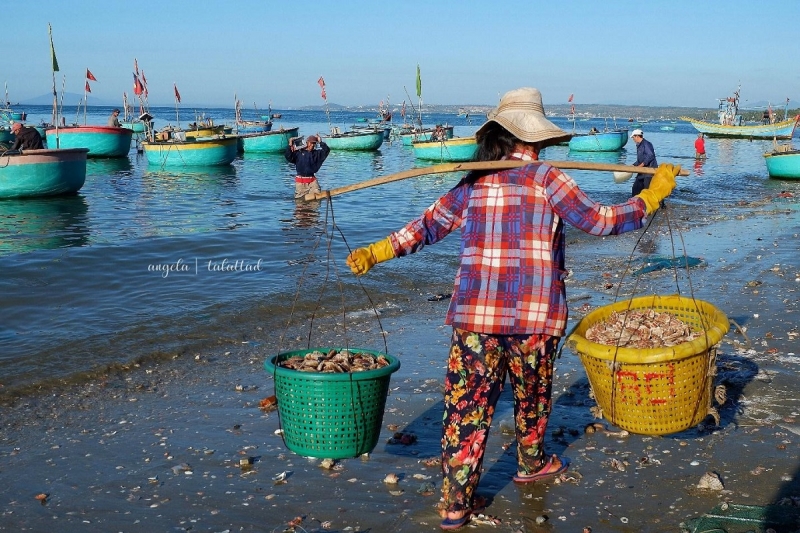 Mui Ne is a coastal town as I mentioned earlier. As our minibus plied the highway, the beautiful sea became visible and on it rested colourful boats. The scenic shoreline was lined with palm trees.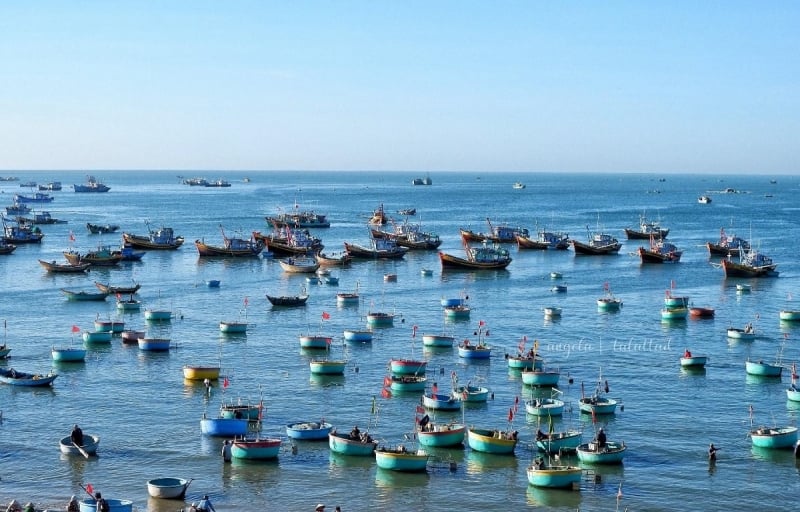 The fishermen go into the sea at night and return in the morning where the wives wait to clean their catch. The shore serves as an early morning market for buyers like restaurant owners and tourists alike. We only had 15 minutes to explore the area, but the little time we had gave us a glimpse of the humble life in this tiny fishing village.
Mui Ne tour: The stream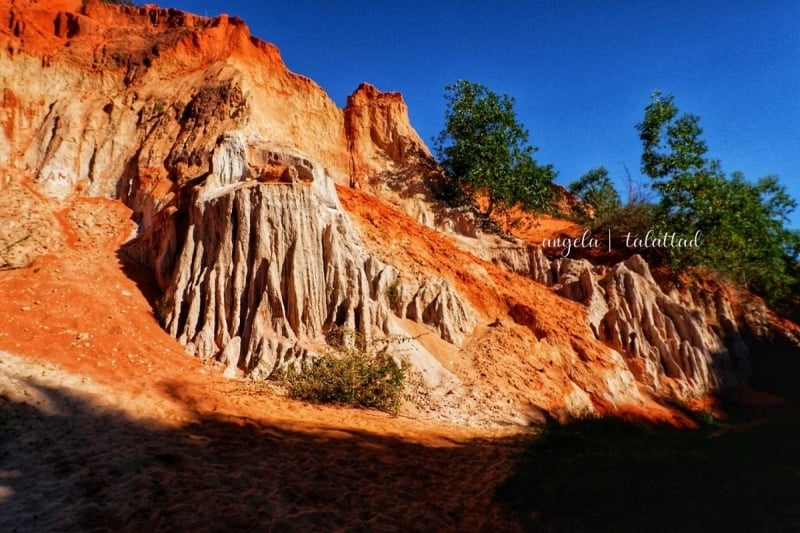 The fairy stream is like a mini Grand Canyon, with ankle-deep water that cuts through a rust-coloured soil. We enjoyed our time as we walked the stream, with rock formations and lush green along the path.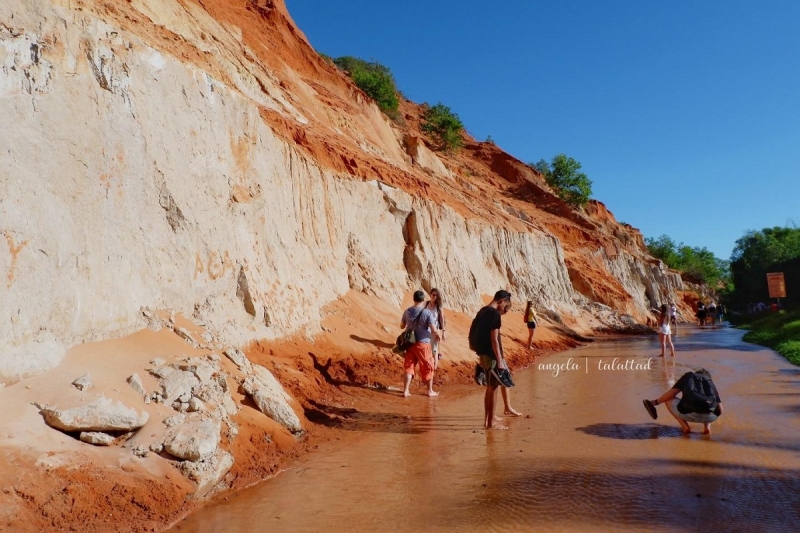 My friend and I also met a Korean friend, Kai Choi, who lives in Da Nang and was on a holiday in Mui Ne. He owns a seafood restaurant and we hope we can visit him soon. After about 20 minutes, we had to go back to our minibus and it concluded our half-day tour in this charming town.
Also read: Top 10 Things to Do in Mui Ne, Vietnam
A day in Mui Ne was the best adventure I had so far from all my travels. My water rafting experience in Chiang Mai four years ago paled in comparison. Always grateful for the gift of travel.