Food gets people together to share stories, experiences, or just chill. When the weekend hits, hungry dining patrons embark on a search for culinary adventure. I discovered an array of gastronomic spread that varies from local fare to international street favourites at affordable prices.
Also read: 48 Hours in Cebu: What to See and Do
1. O-nigiri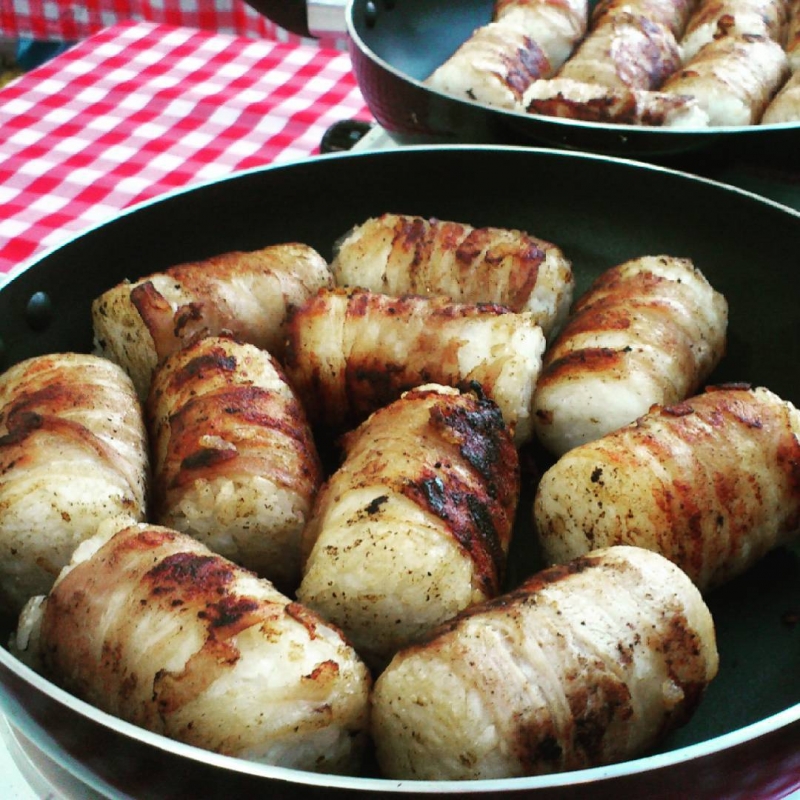 This version of o-nigiri or rice balls is formed in small chubby capsule shapes and wrapped in bacon, instead of nori. Assorted sauces and toppings are available for your choice of picking. There is nothing more to say. They had us in bacon.
Where to buy: Nikumaki Cebu
2. Pad thai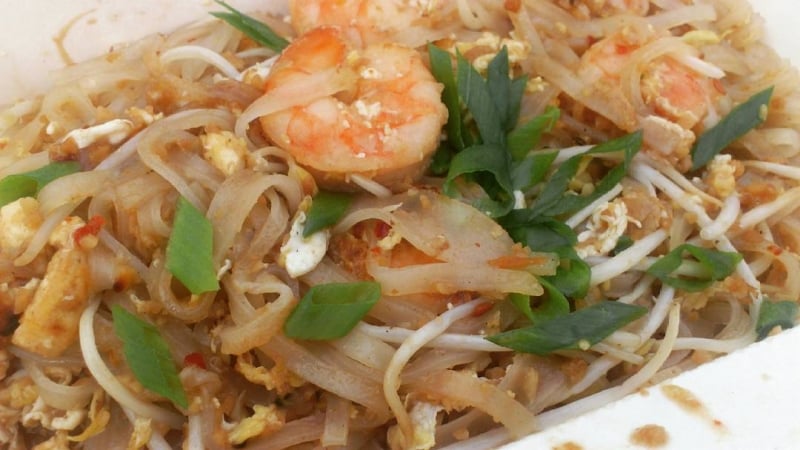 After embarking on a backpacking trip around Southeast Asia, a couple missed it so much that they created their own version of Asian dishes and named it after their backpacking route. The Banana Pancake Trail is a non-specific route across Asia that is taken by tourists and backpackers alike. The trail name is an affectionate nickname for various routes in Asia where restaurants and cafes serve banana pancakes as breakfast or snack. Their Pad Thai is a personal favourite along with their satays and other Asian dishes.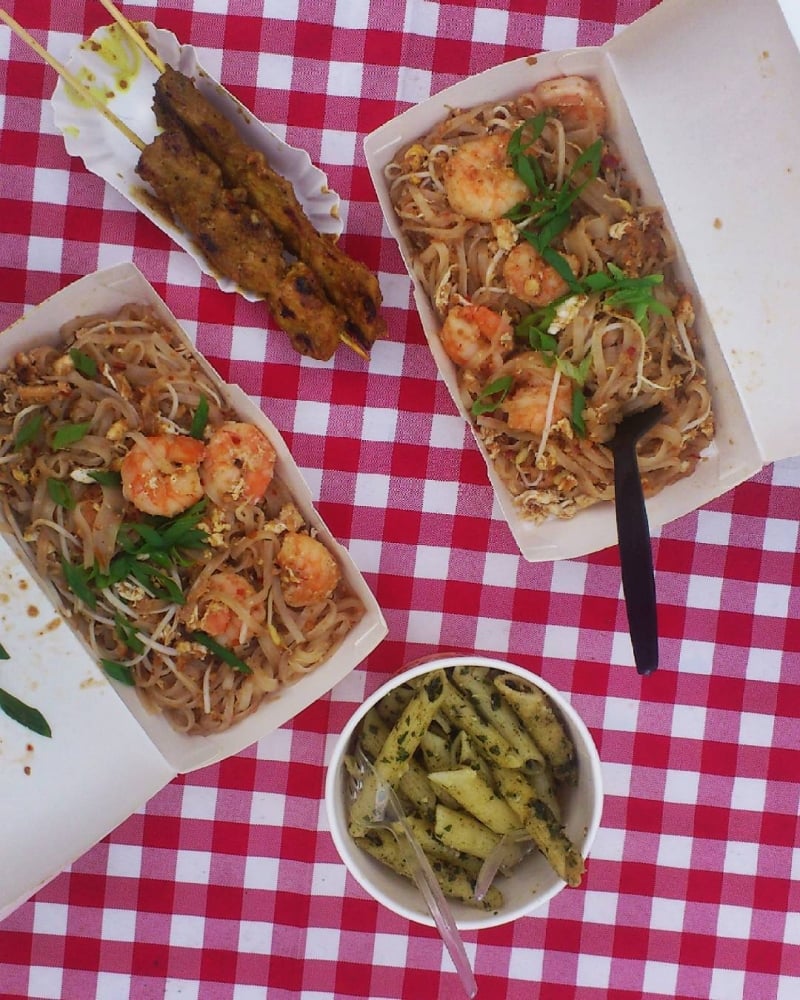 Where to buy: Banana Pancake Trail
3. Baked scallops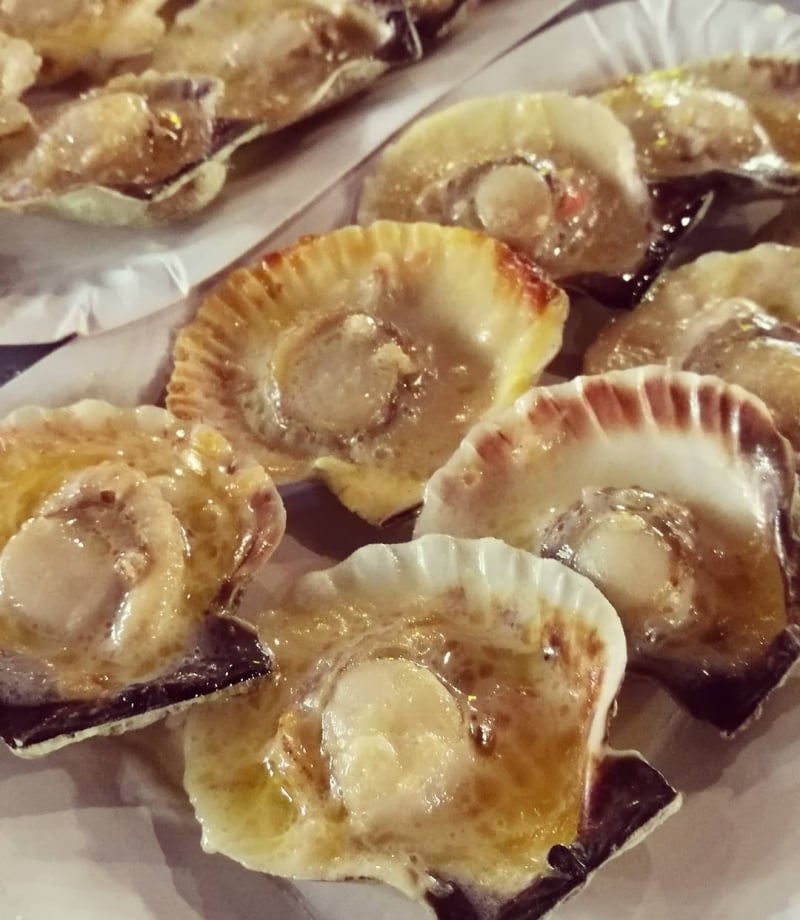 When Pam and I brought some of the Tripzilla staff to the food market, they went crazy for the baked scallops. We all love it so much, we ended up ordering 3 or 4 platters. The scallops were buttered and baked to the right amount of deliciousness. You can never go wrong with butter.
Where to buy: Senyorito Scallops
4. Grilled pork + lemonade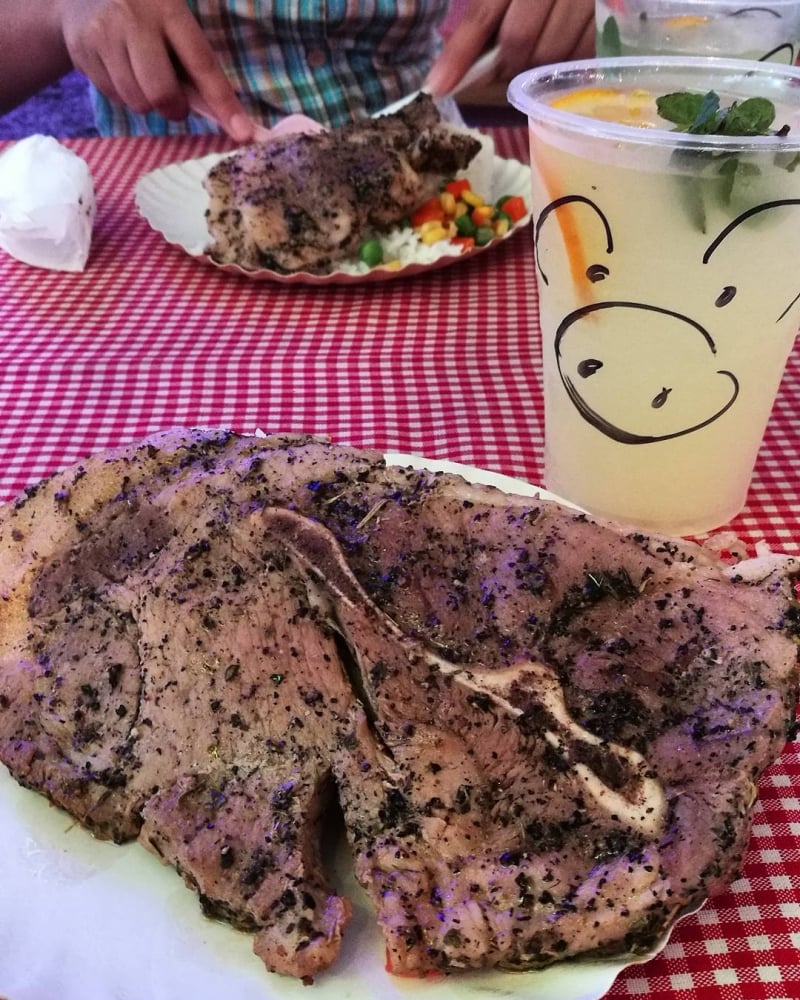 Huge slabs of pork coated with herbs, butter, and then pan-grilled to perfection make this another crowd favourite. It may take a while for your order to be prepared but it is definitely worth the wait. Don't forget to order their refreshing lemonade in their signature pig-drawn plastic cups to pair your grilled meat.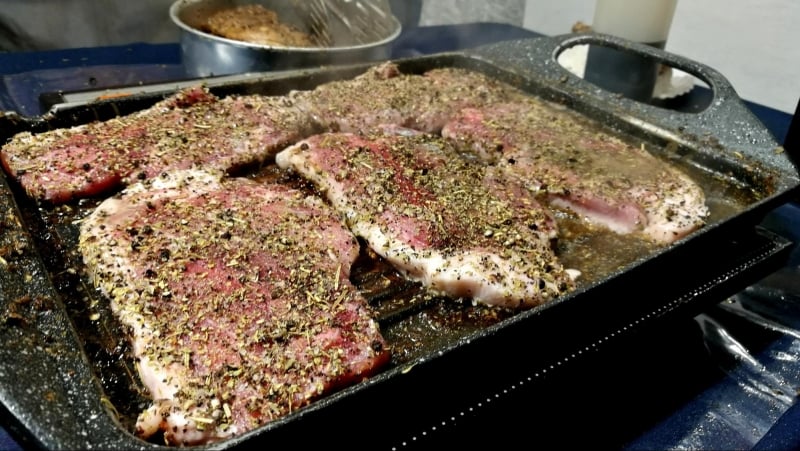 Where to buy: Pork Barrel
5. Flavoured silvanas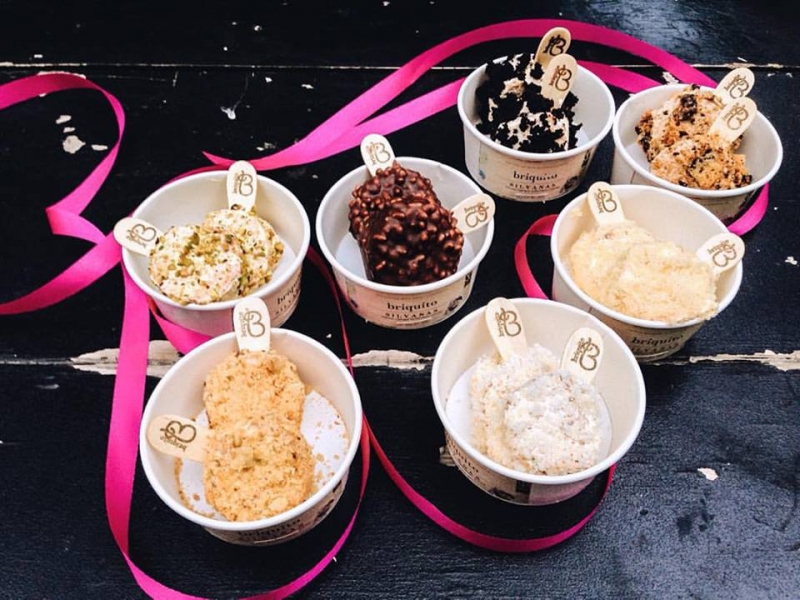 Silvanas are crunchy frozen cashew-meringue wafers sandwiched together with butter-cream filling. Briquito Silvanas upped the ante with this Dumaguete-based delicacy and created their own version of these goodies. Bestsellers are Choco Hazelnut Brownie, Biscuits and Walnuts, Cookies & Cream, Pistachio, Dark Choco and Macadamia and Chunky Red Velvet. These sweets are sold in pairs and in 6's. This brand started as a food stall on weekends but later opened their own booths at the malls.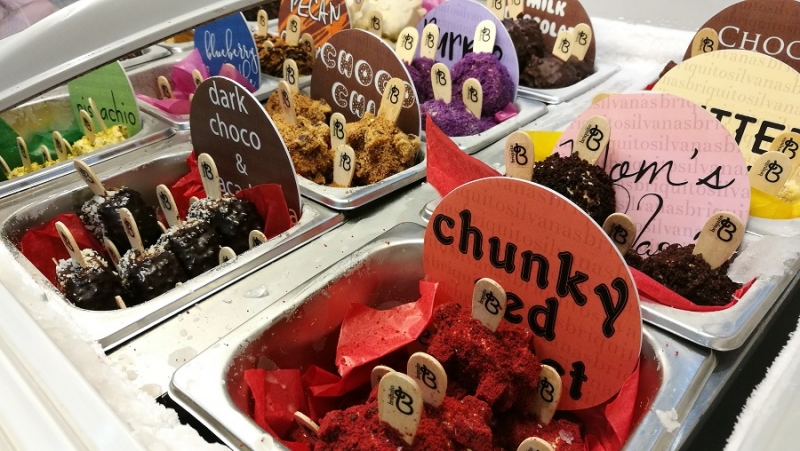 Where to buy: Briquito Silvanas booths at Ayala Center Cebu and SM City Cebu
6. Popsicle cocktails a.k.a Artisan Poptails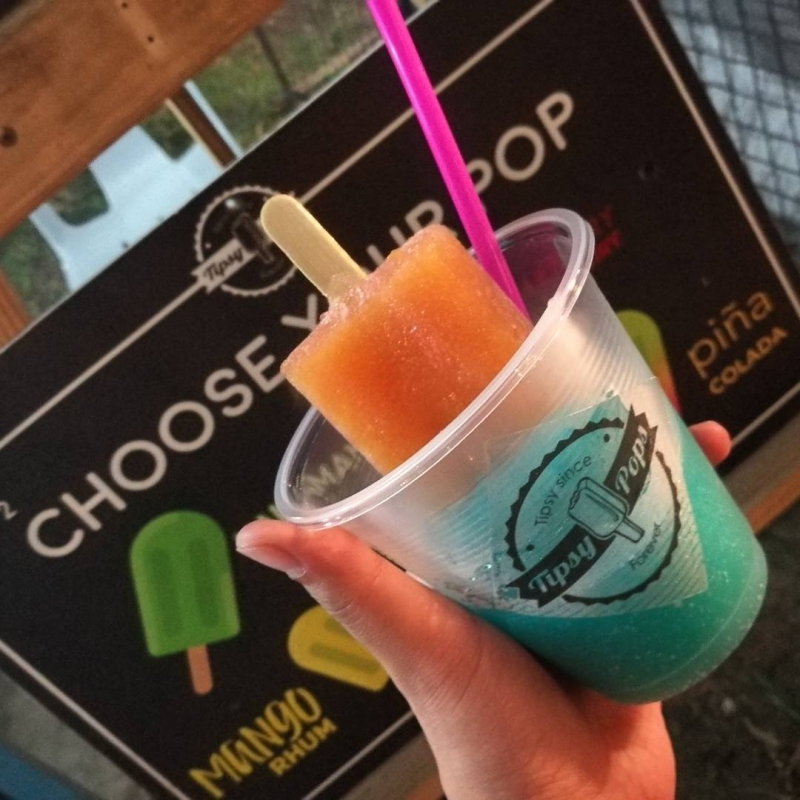 Busy work week? Best to cap it off with artisan poptails! These are cocktails in popsicle sticks in colourful hues dipped in your choice of slush base: bloody sunset, sea breeze or lime cello. The bestseller pop is the strawberry daiquiri and tropical tequila sunrise. Kalamansi margarita, mango rhum and pina colada are also on the menu.
Where to buy: Tipsy Pops
7. Mac 'n cheese and salted egg potato chips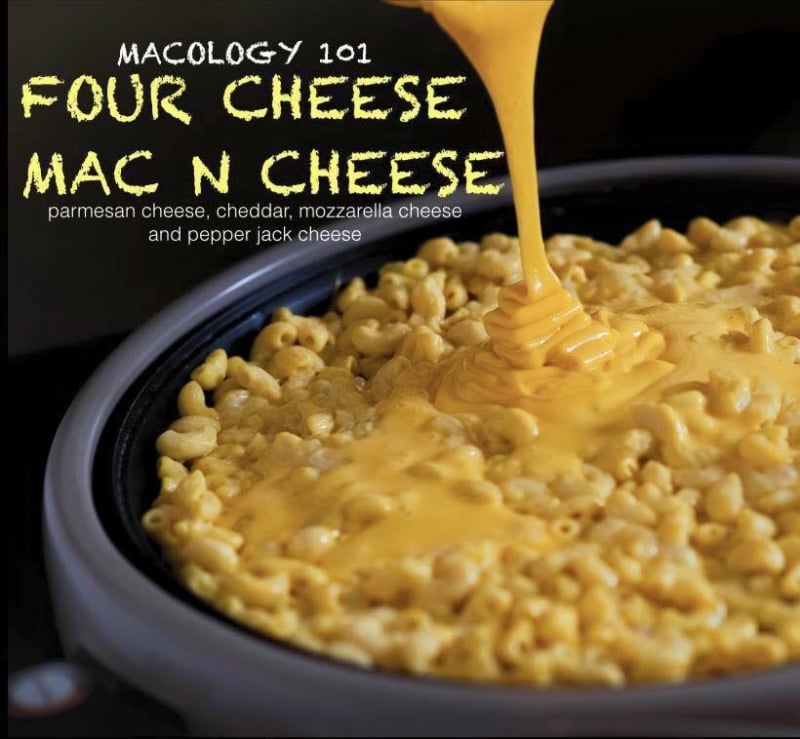 The classic recipe of mac n'cheese and salted egg potato chips made this little chef a big hit amongst weekend diners. Aside from these comfort food favourites, they also have mixed drinks to order like chocolate and banana slush by bottles.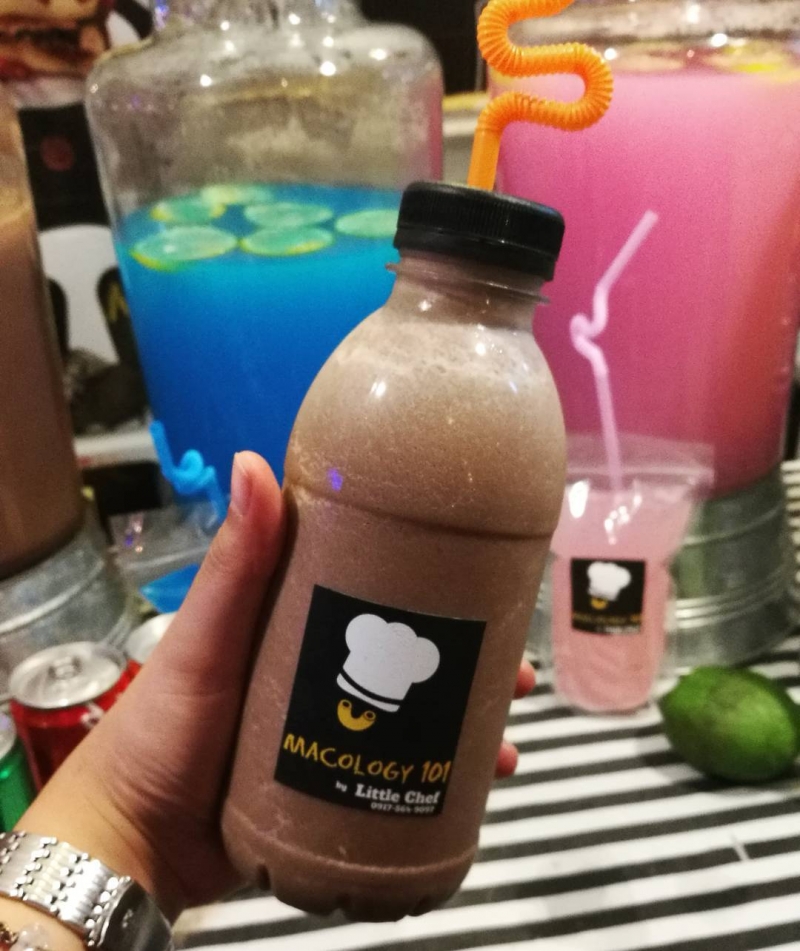 Where to buy: Macology 101 by Little Chef 
8. Grilled tuna and pork belly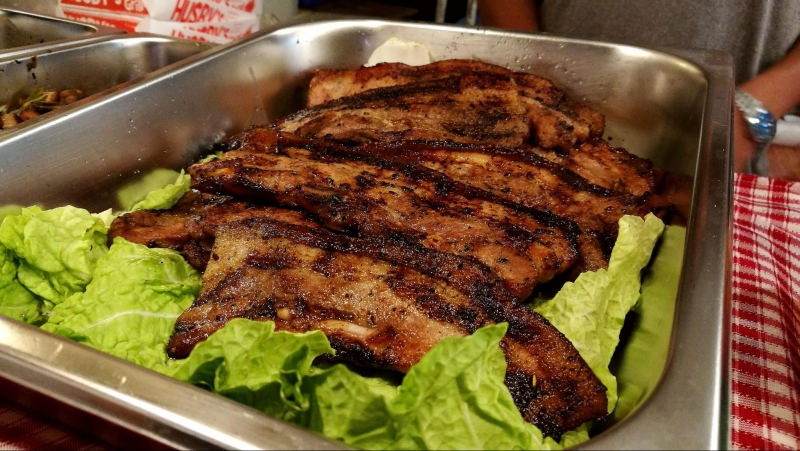 Any food that is grilled is always worth coming back for seconds. Husby's Grill never failed to please the weekend crowd with their grilled tuna and pork belly. Value meals at pocket-friendly prices are available for budget eaters.
Where to buy: Husby's Grill
9. Ribs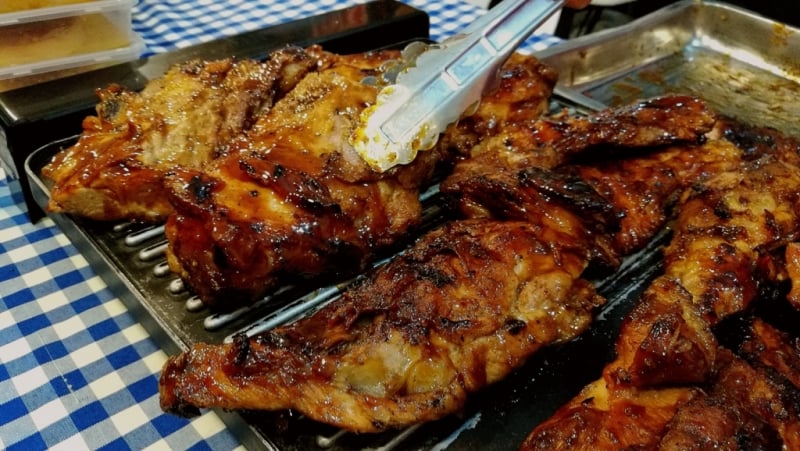 Ribs slathered in their special sauce plus rice is enough to make your mouth water. Their pasta dishes are also awesome if you're not into ribs. If you cannot wait for the weekend for their mouth-watering ribs, you can drop by at their store in N. Escario Street.
Where to buy: Surfin' Ribs
10. Pulled pork and brisket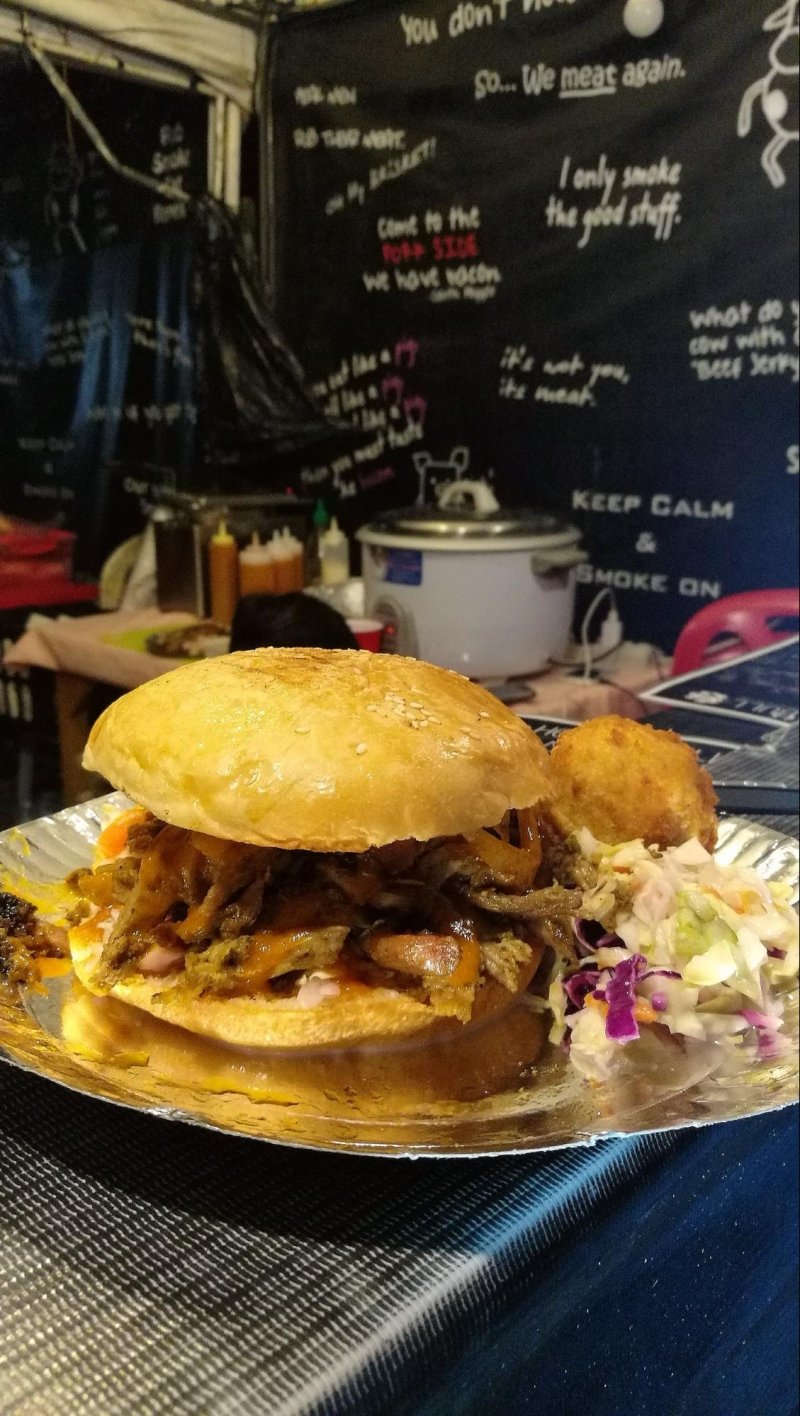 There's nothing like a bite from a burger with slow-cooked and low-smoked pulled meat and brisket. It comes with homemade coleslaw and mac 'n cheese balls that deliciously complement each other. Sigh.
Where to buy: Hog and Bull Smokehouse
Bonus:
11. Chimney cones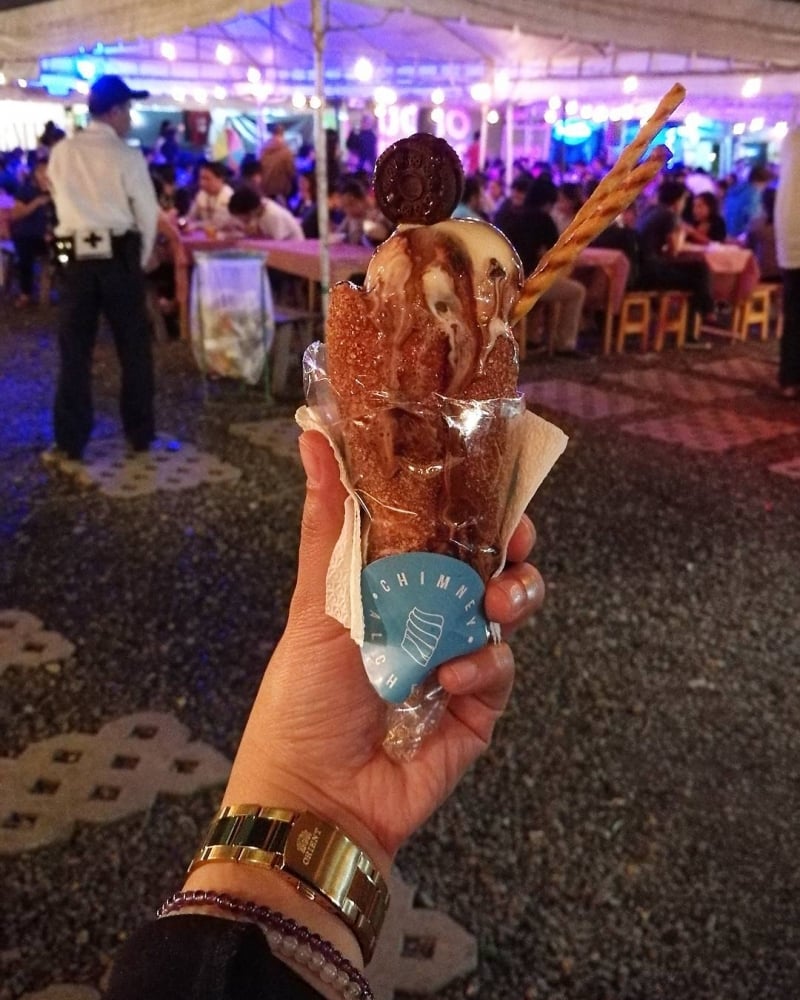 Trdelník (Czech) or Kürtőskalács (Hungarian) is a spit cake made from rolled dough that is wrapped around a stick, grilled and sprinkled with cinnamon sugar, then topped with ice cream flavour of your choice. Its origin can be traced to a town in Slovak. The makers..err..grillers of chimney cones fell in love with this sweet pastry and decided to bring a piece of Central Europe to Cebu. Chimney cones are their bestseller which only costs ₱95 with ice cream. Their chimney cakes, on the other hand, are rolled dough with a filling of your choice, like Nutella.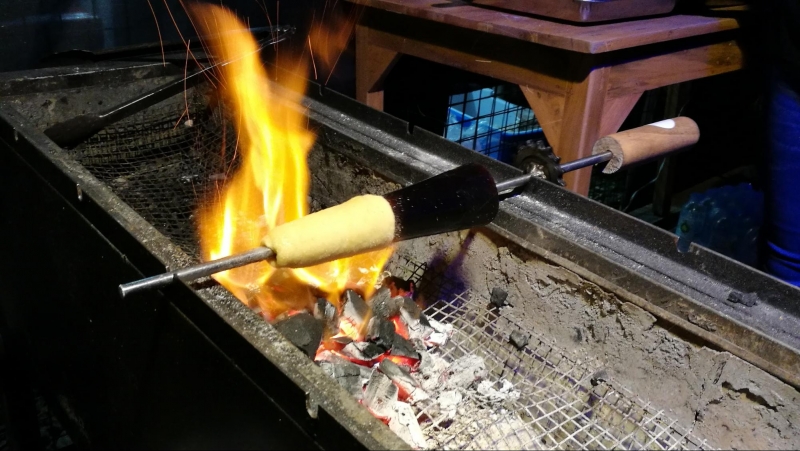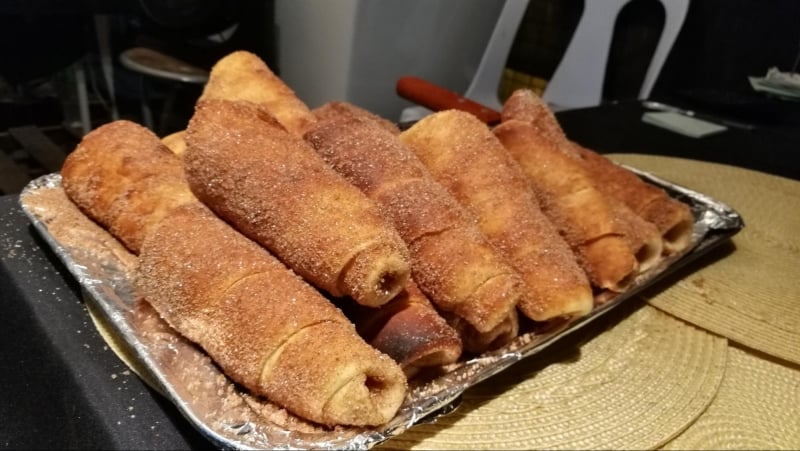 Where to buy: Chimney Alchemy
12. Egg waffles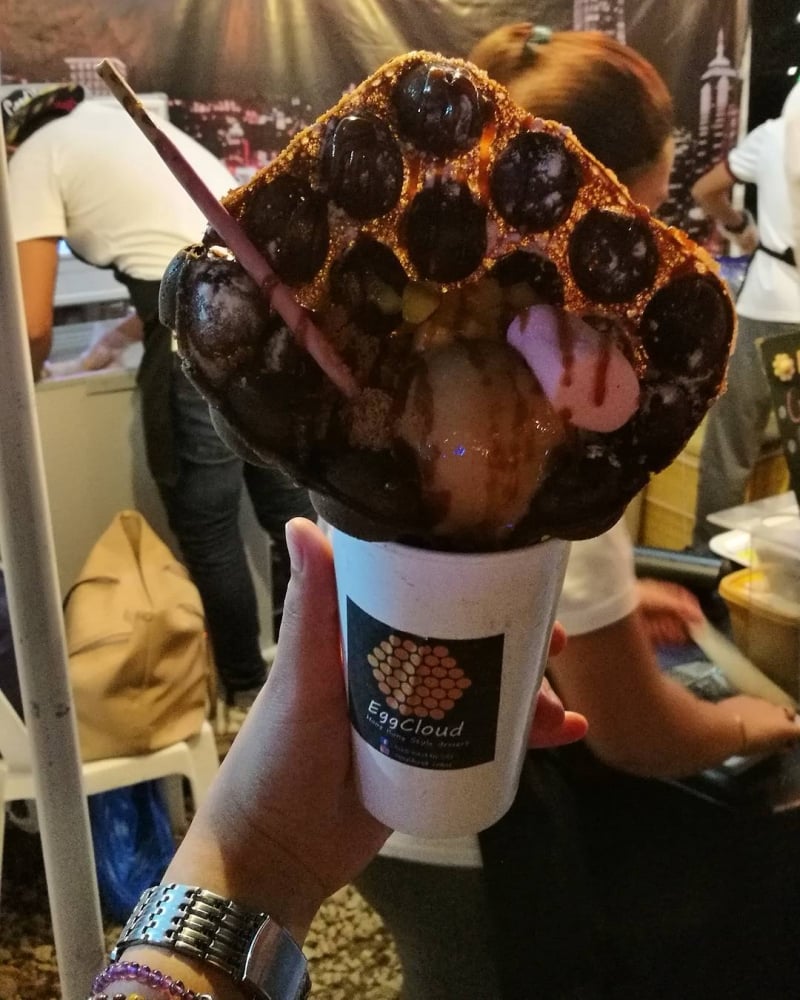 Another international street food made it to the food market. Egg waffles are quite popular in Macau and Hong Kong. It is made of batter heated in between two spherical cells. These are sometimes called as Hong Kong cakes. Eggcloud's version will certainly give you Hong Kong feels. You can customise your own with your choice of ice cream flavour and toppings.
Where to buy: Eggcloud
Also read: 13 Unique Themed Cafes You Never Knew Existed in Metro Cebu
New vendors and foodtreprenuers are on a mission to please the local palate with their unique creations that are #foodgasm and #foodporn worthy. When Thursday hovers every week, it's time to hit the weekend food market. Sugbo Mercado is located in an open space in Inez Villa, IT Park. They are open from Thursday to Sunday, 5pm to 1am.