Contributed by Marnelle Wanders
Thinking about going to Thailand? Why not go to Krabi? Less crowd, much cheaper than Phuket, nearer to Phi Phi Islands and it has many hidden treasures you would not have expected. Here are some places I recommend each traveller should check out.
Also read: 10 Fun Things to Do in Krabi for Your Next Weekend Getaway
1. Blue Pool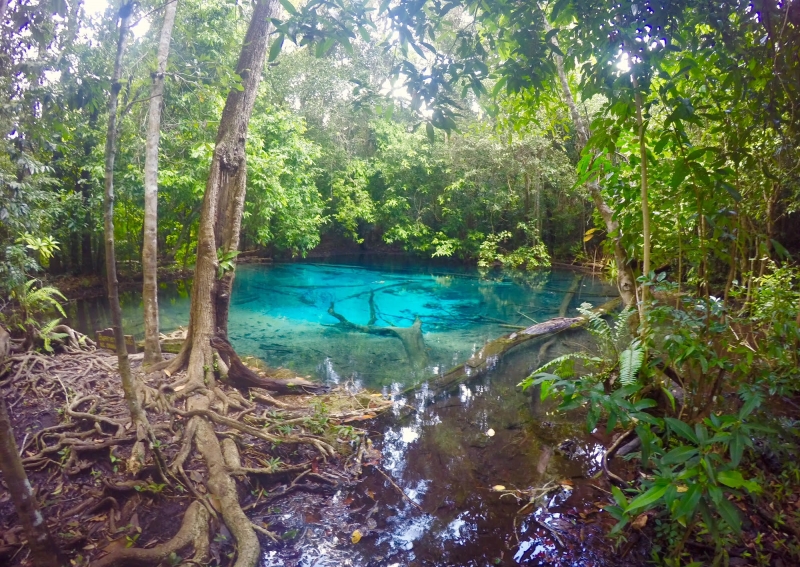 This pool in the middle of the jungle is a must-see in Krabi. Although swimming is prohibited here, it is still a great experience to catch a glimpse of it.
2. Emerald Pool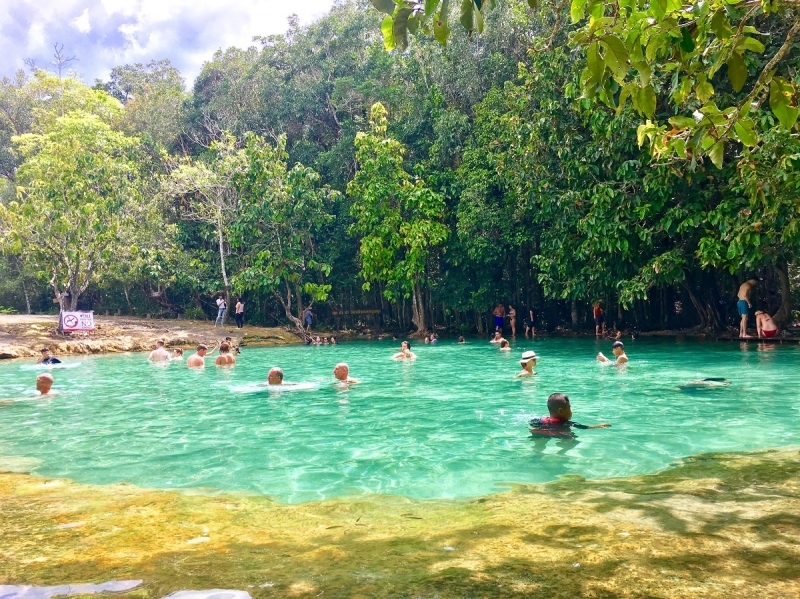 As the colour of the water itself, the Emerald Pool is another must-try in Krabi. Unlike in Blue Pool, people are allowed to swim in this pool. If you have enough time, it is even better to stay here for one whole day so you can enjoy the jungle and even the Blue Pool in the same area.
3. Krabi Hot Springs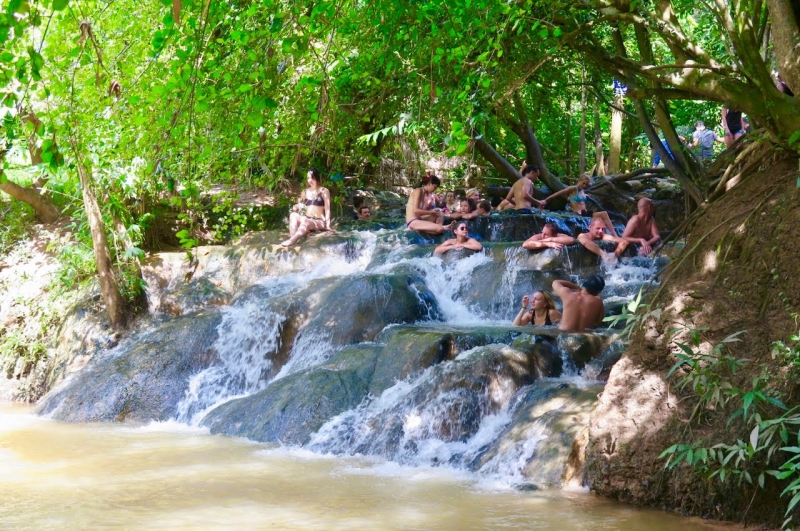 Soak yourself in the water and enjoy. As you can see, this place is really famous among Westerners. The spring has therapeutic effects, too!
4. Tiger Cave Temple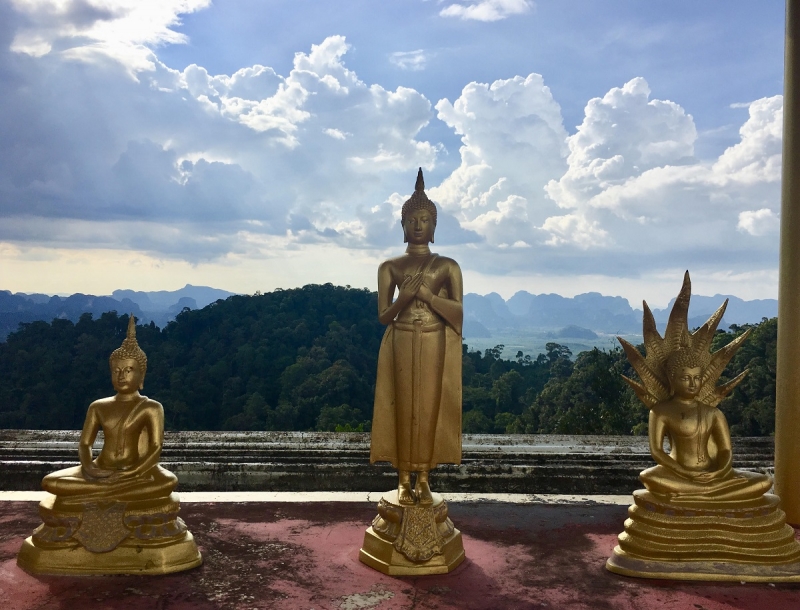 If you do enjoy trekking and seeing the mountains, then going to the Tiger Cave Temple is a good idea. Make sure to have plenty of time before hiking and have some bottled water with you, too! The hike is quite steep but also gives you million dollar views after the hike. A Buddhist temple is located at the top of the mountain for prayers and offerings.
5. Phi Phi Islands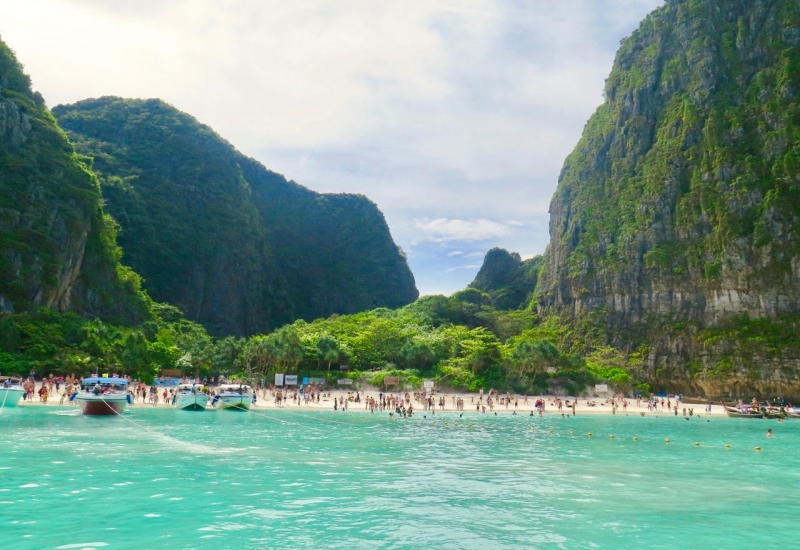 Finally, check out Maya Bay, which is famous for being a shooting location for the film The Beach starring Leonardo de Caprio. Aside from that, you'll also find several clownfish, which you may recognise from the Disney movie Finding Nemo.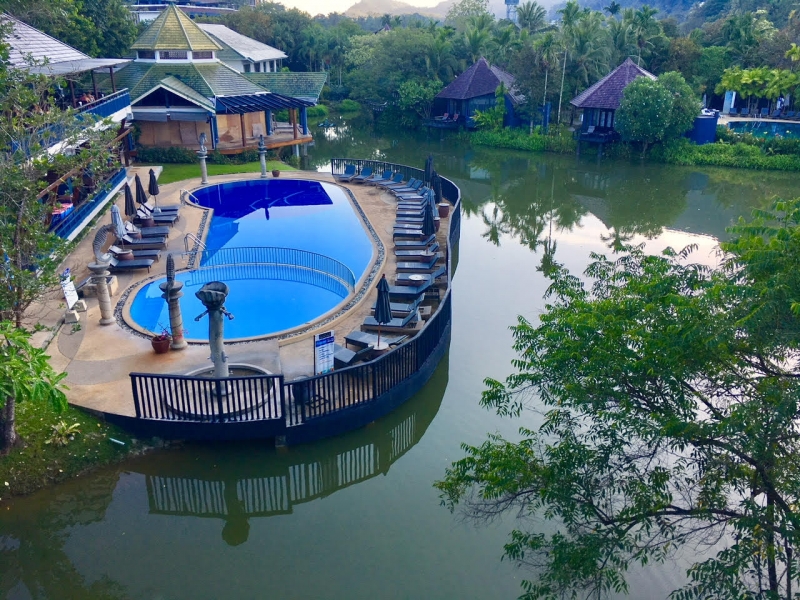 I recommended staying at Peace Laguna Resort. We booked this hotel for three days and two nights complimentary of everyday breakfast via Agoda for $227 (about ₱11,800). We also got upgraded to a much bigger room for free!
Also read: South to North Thailand in Two Weeks for Only ₱17,000
So there you have it, a short preview of the some of the gems you can find in Krabi, Thailand. If you have questions, just leave them in the comment box!