Contributed by Dear Natalia
Have you ever imagined yourself spending a day here?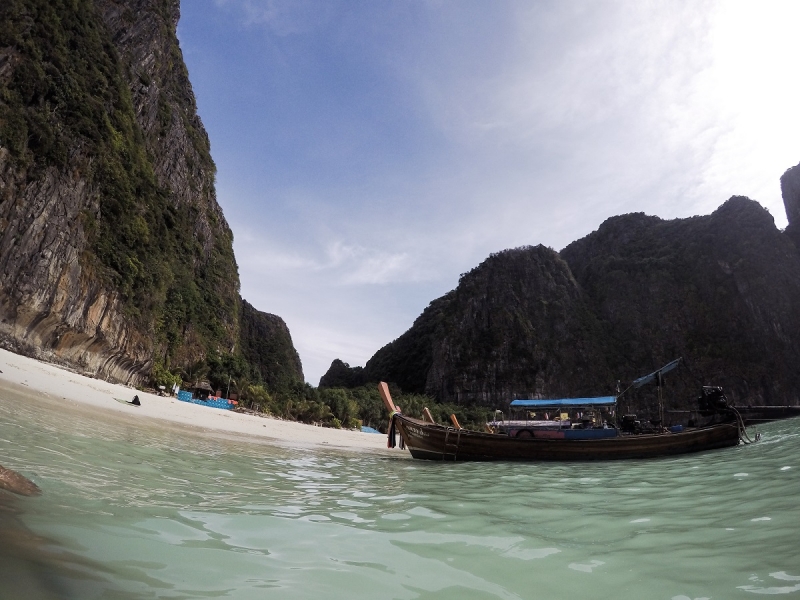 Or hugging and kissing an elephant here?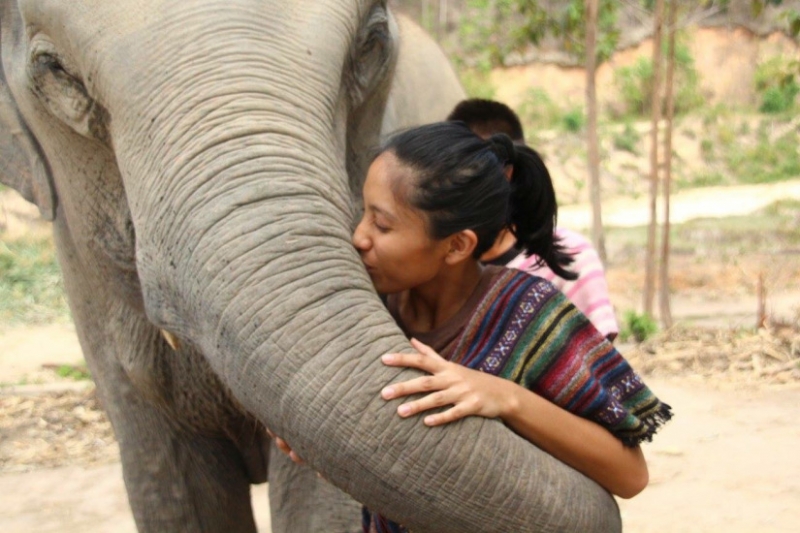 Seems too expensive? I think not. So let me help you plan your trip in Thailand in the most budget-friendly way. The following article includes my activities and costs during a 14-day trip I had from South to North, Thailand!
Also read: We Travelled to 4 Countries in 10 Days With Just ₱27K (All-In) Budget Each
Destination 1: Krabi (1 Night)
From Kuala Lumpur, Malaysia, my companion and I flew to Krabi in southern Thailand. Since we arrived late in the afternoon, we could no longer ride a ferry to Koh Phi Phi. Thus, we decided to spend the night in Krabi. Honestly, we should've stayed longer! There are so many things to do in the province but on your future trip perhaps, I suggest going to Ao Nang Beach and doing activities like rock climbing and going on ATV adventures.
Upon our arrival in Krabi, I bought this traveller sim card for only ฿199 for 7 days, which includes seven days of unlimited internet, unlimited calls to the same network and ฿15 credit. You can reload this anytime at 7/11 stores.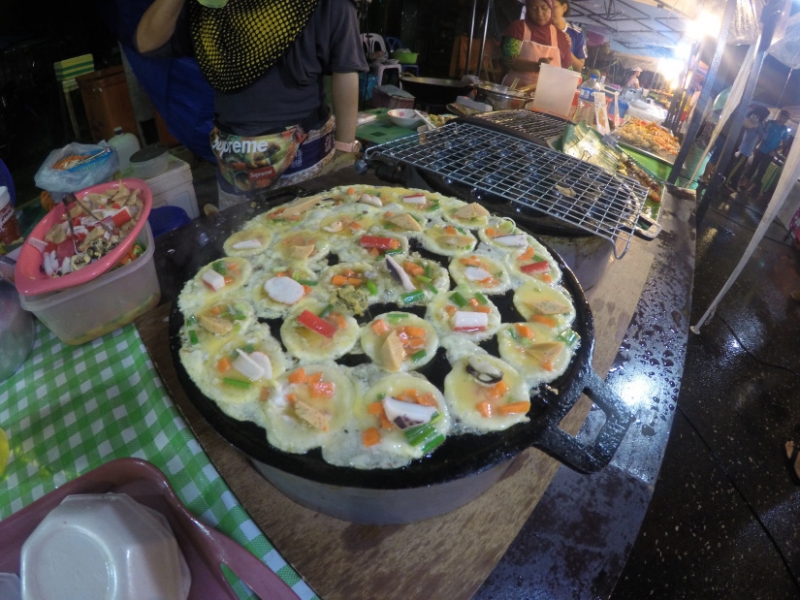 There's a night market just outside our hotel where we bought my now favourite barbecues for only ฿20. And of course, I also bought lots of other food and supplies at 7/11 which is convenient as always. Oh, we also got free bike rentals from our hotel, which goes for most of the other accommodations in the area. Here are hotels you might want to check out:
Krabi Orchid Hometel – ฿650/night
Green House Hotel – ฿644/night
Lada Krabi Residences – ฿720/night
Hotel to Long Jilad Pier – FREE!
Destination 2: Koh Phi Phi (2 Nights)
We left Long Jilad Pier in Krabi to go to Ton Sai Pier in Koh Phi Phi for ฿400 through the Andaman Wave Master. The songthaews of ferry companies will pick you up at your hotels about an hour before your departure time for free! You can also have your hotel buy a ticket for you, which I believe is the cheaper way to do it.
There are plenty of options for doing the island tours, but we ended up choosing the Full Day Snorkelling Package. I suggest booking this in Koh Phi Phi itself instead of browsing online. Just talk with a local travel agent and pick the package which best suits you and your company.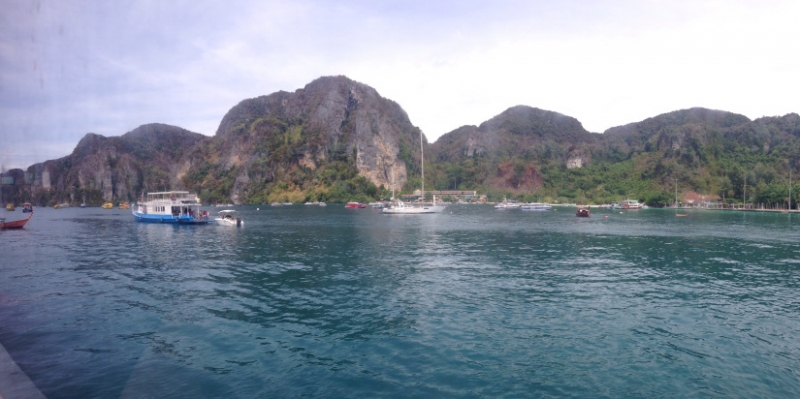 Our trip included visiting the Monkey Beach, Viking Cave, Pileh Bay, Loh Samah Bay, Maya Bay (The Beach), Mosquito Island, Bamboo Island and Shark Point. It already covers free use of a snorkel, mask, life jacket, breakfast (choice of cupcake or bread), lunch (we had fried rice!), fruits and a jug of water. There will be an additional ฿200 though as an environmental fee for Bamboo Island. We took this tour on our second day and spent only ฿550 for everything which is truly worth it!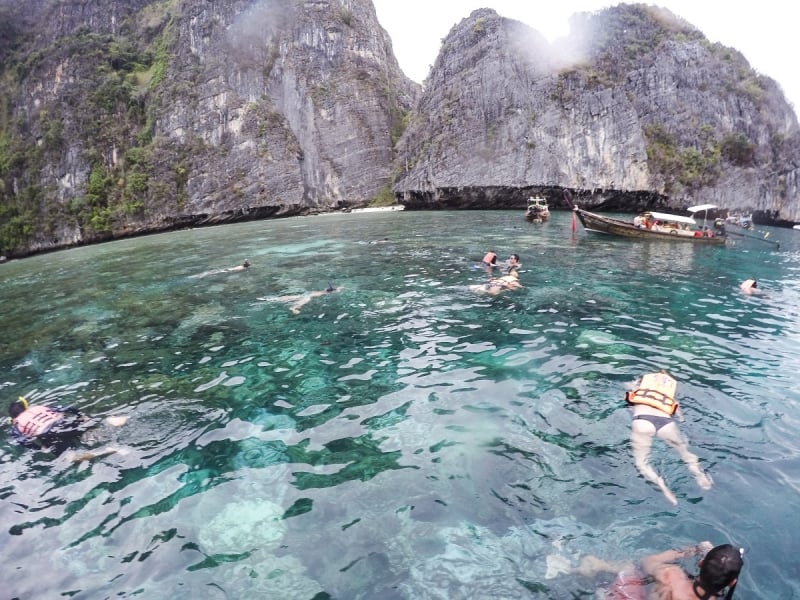 There are no taxis or cars here, so choose the area of your accommodation wisely, specifically, in terms of location. Hotels near the centre might get a little too noisy at night due to endless partying. While other hotels need a long-tail boat service to be accessed. There also hotels which you can't find online but are surprisingly clean, affordable and also provide good service. I recommend the following:
Harmony House – ฿400/night (they offer massages and have a restaurant where hotel guests can avail of a discount)
Phi Phi Dream Guesthouse – ฿710/night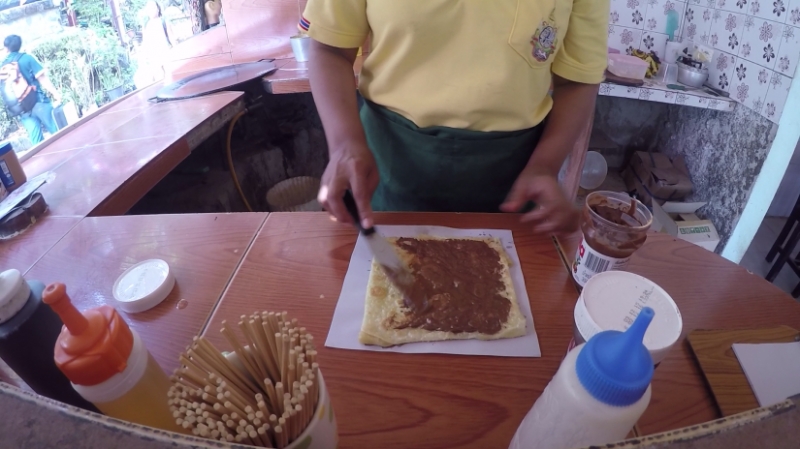 As much as possible, avoid bringing too much unnecessary things to reduce the need to find any form of transportation in the area. I found out that Koh Phi Phi's taxis are manually pushed by the people (a.k.a. bakal nakariton).
The price for supplies are quite higher in Koh Phi Phi, so it's better to buy them before hopping on the ferry going there. This also goes to massage and other services.
Destination 3: Phuket (1 Night)
From Koh Phi Phi's Ton Sai Pier, we then travelled by ferry to Rassada Pier in Phuket for ฿250. If you want to get the cheapest rate, book your tickets in Koh Phi Phi instead of online. You can even buy them on the same day as your intended departure.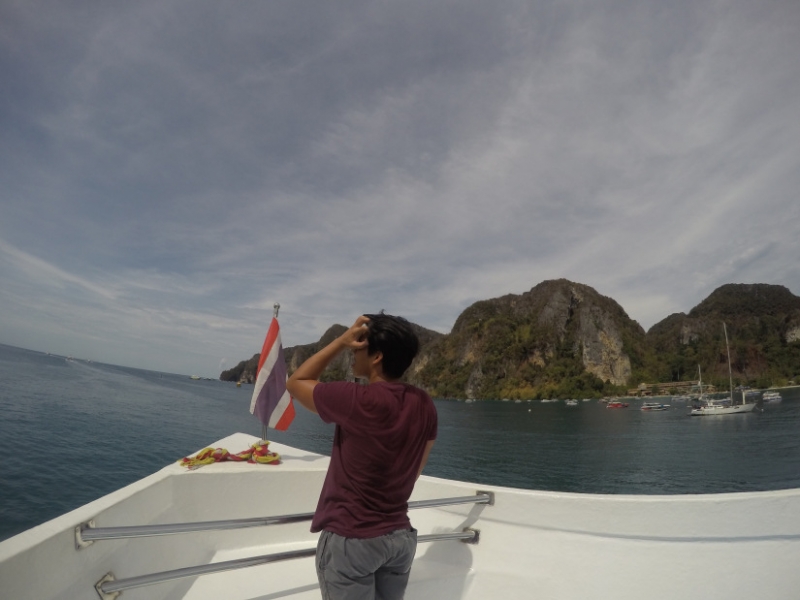 To go to your hotel from the pier, you can actually pre–purchase your ride on the ferry itself for about ฿120-180. Taxis stationed at Rassada Pier can be very expensive at ฿600 or ฿900, depending on your accommodation's area.
Kata Beach and several other beaches have no entrance fees. But the views look as though you've just paid a big amount of money to see! Again, choose an accommodation nearest to your chosen "happy beach". Ours is actually a five-star hotel and cost us ฿425/night including a very delicious breakfast. Close to Kata is a beach called Karon, a 2km-long stretch of powdery white sand beach.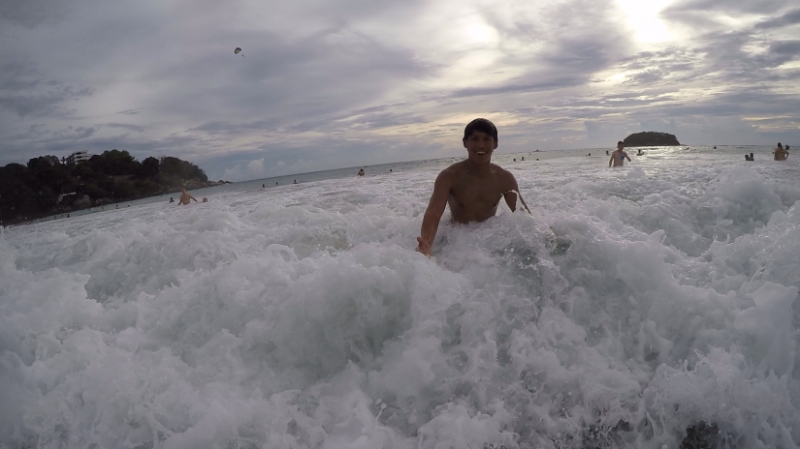 Although sumptuous, among all places I've been to in Thailand, I would say that the food in Phuket restaurants (particularly in Kata Beach area) is usually way more expensive. That's why it's recommended to book an accommodation that already includes some of your meals to save up a bit like how we did with PGS Hotels Casa del Sol. The regular rate is at ฿1,362, but thanks to a third party booking site, I got it for only ฿850 which includes a hearty breakfast.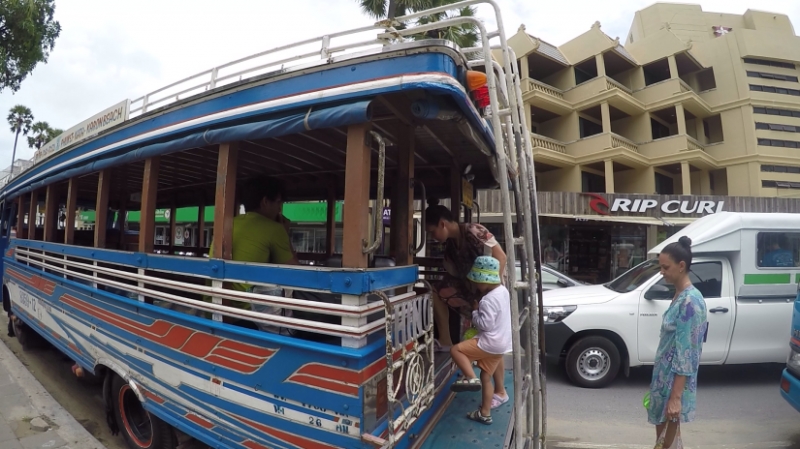 Destination 4: Bangkok (2 Nights)
We then rode a bus from Phuket Bus Terminal 2 going to Morchit Bus Station in Bangkok for ฿643.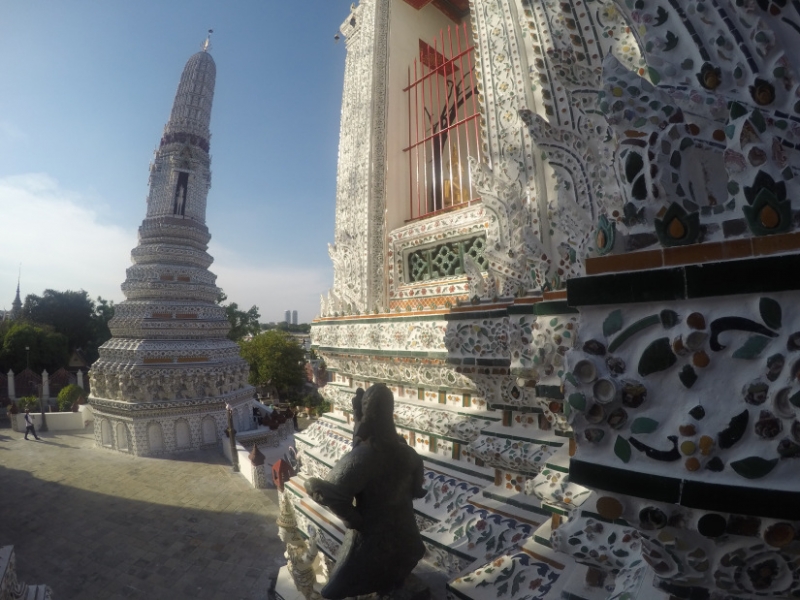 We stayed in the Pathumwam area which is really close to many of Bangkok's more popular shopping centres. Because of this, we did a lot of walking instead of riding tuktuk's, taxis, buses or trains, which they have a lot of, too. I've been to Bangkok before and got to visit most of its sights, so we really went here just for shopping this time and a visit to Wat Arun. If not walking, you can ride river ferries for ฿3-40 per trip or ฿100 for an all-day pass! The routes of these river ferries cover most of the attractions so it's another cost-friendly way to go for a mere sightseeing in the city.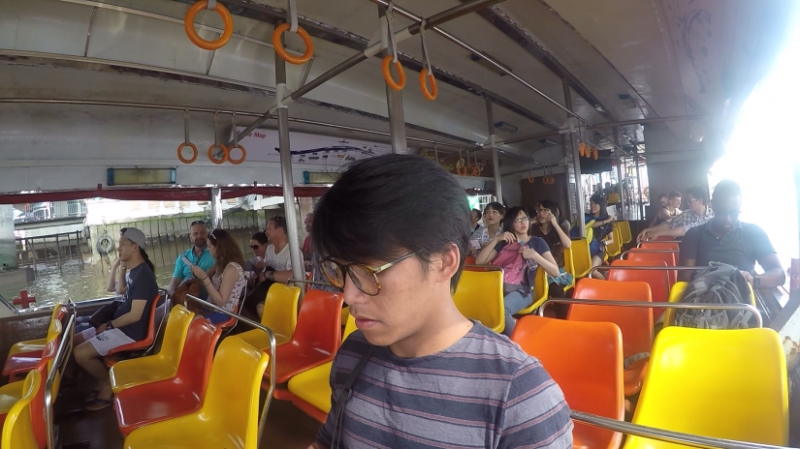 Since Pathumwan is quite a commercialised area, most accommodations can be a bit pricey. Still, here are some hotels I would recommend:
Ramada D'Ma Bangkok – ฿2,300/night
KC Place – ฿990/night
Hotel Vista – ฿1,735/night
Destination 5: Chiang Rai (1 Night)
To start our northern Thailand trip, we departed Bangkok's Morchit Bus Station to go to Chiang Rai for ฿690, arriving in Bus Terminal 2.
Once there, we availed the Wat Rong Khun (a.k.a. White Temple) Tour for ฿200 and on a taxi through our accommodation. There is no entrance fee but I highly encourage you to donate. Also, be sure to check out the place's golden restroom!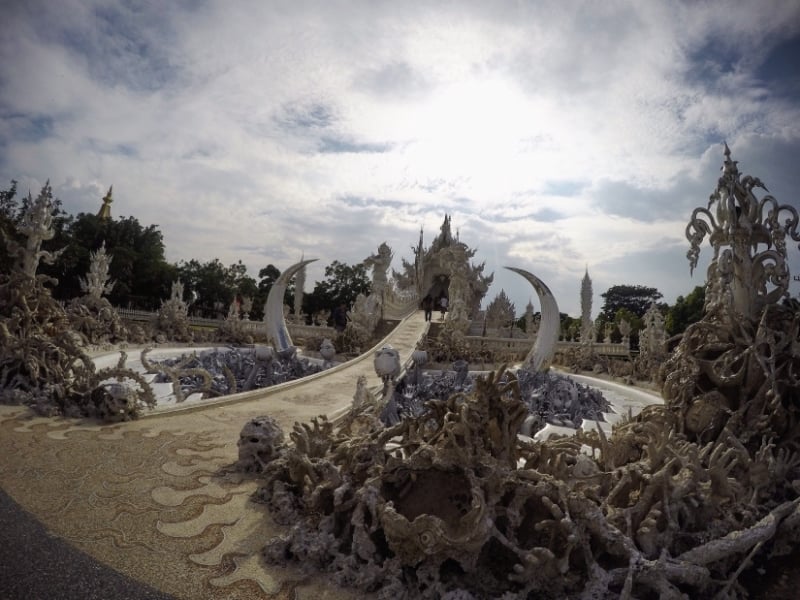 To know more about this one-of-a-kind temple, I suggest getting a travel brochure if not a real tour guide. Also, make it a point to wear something appropriate when visiting religious sites like this to show respect, even if you may not share the same beliefs with the locals.
Heads of superheroes and famous movie characters are hung outside to symbolise that even if they don't exist yet, they are needed by us.
Also, don't leave Thailand without experiencing one of their authentic local massages. Once you've experienced it, you'll surely go for another round! At first, we were hesitant to try them out since, in my mind, there are already dozens and dozens of massage services in the Philippines which I can just choose to have anytime I want. But Thai massages are definitely a different thing.
Again, we had free bike rentals from our accommodation, which costs ฿315/night. But this time, we had to ride a tuktuk to travel between it and the bus terminal. I also recommend the following hotel:
Hue Chan Thip – ฿630/night (includes free snacks and water supply all day, as well as free use of their bikes)
Destination 6: Chiang Mai (3 Nights)
For ฿132, we travelled from Chiang Rai to our last destination for the trip, Chiang Mai, via the Greenbus, the only operator servicing this route. Tickets can be bought in Chiang Rai, even upon arrival.
In Chiang Mai, we went to the Elephant Jungle Sanctuary for ฿1,700. We spent half a day playing, hugging, kissing, feeding, bathing with and just staring at the elephants! The rates here are actually quite higher than others, but we choose this because of its "No Riding" policy, and elephants here are not forced to work all day, especially not painting, juggling and doing circus-like stunts. Instead, it feels like we were actually visiting them in their own natural home.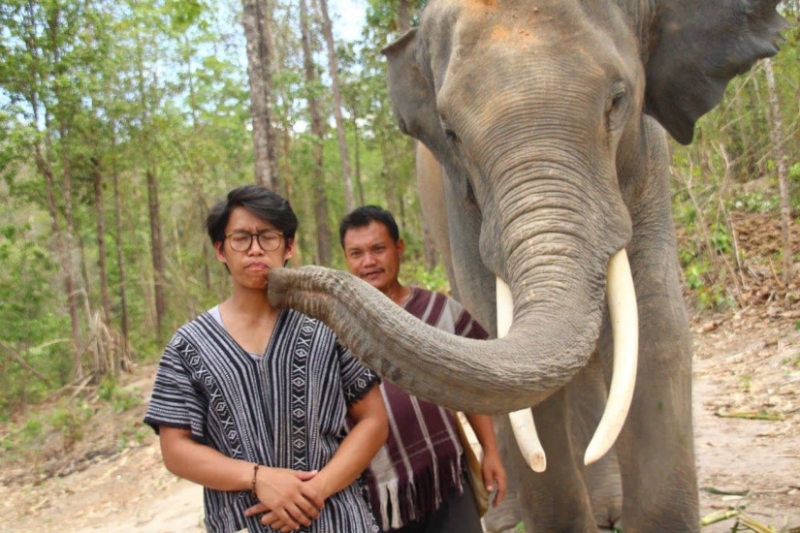 We also arranged a visit at Wat Phra That Doi Suthep for ฿250 through the hotel, including pick-up and drop-off. You can go here in the morning or afternoon where you will be spending 2 hours. You can actually have this tour at a much cheaper price by hiring a songthaew, but we were quite lazy to arrange this so we used the former. It took about an hour drive, plus 300++ steps to reach this. It has various pagodas, shrines, bells and statues as well as a wonderful view of the city! Tuktuks may have a different price if you're a tourist so I suggest you get help from your hotel and ask them about the average price.
Chiang Mai has lots of markets! Prices at the Saturday and Sunday Market are more reasonable than the Night Bazaar, which is very touristy. Sunday Market is actually not just a long straight line of stores, but those scattered almost everywhere. So my tip would be to just pay attention because you might get lost like I did!
Also read: I Visited a Floating Market in Thailand & Here Are My Tips for Filipino First-Timers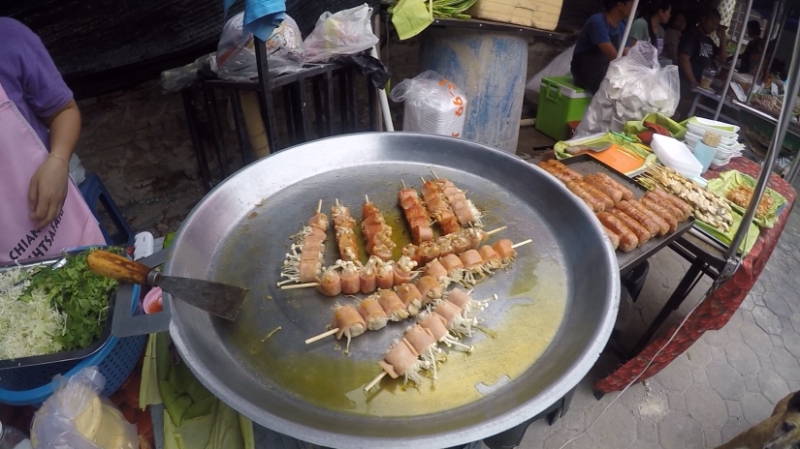 I got my hotel for ฿900 but you can actually book other cheaper accommodations. I suggest the following hotels:
Buddy Guesthouse – ฿450/night
At Home at Chiang Mai – ฿900/ night
Sabai House – ฿675/night
The walls of Chiang Mai's Old City, which is home to several temples, resemble those in Intramuros, Manila. And I heard they have some of the best hotels in there, too!
After six destinations, I ended up spending only ฿12,389 which is equal to ₱16,691. That's less than ₱17,000! The exchange rate at the time I took the trip was ₱1.35 for 1฿. This may not be very budget friendly for some people, but it worked out for me during my trip even if I spent a lot of money on food and shopping. But of course, you can do better than me!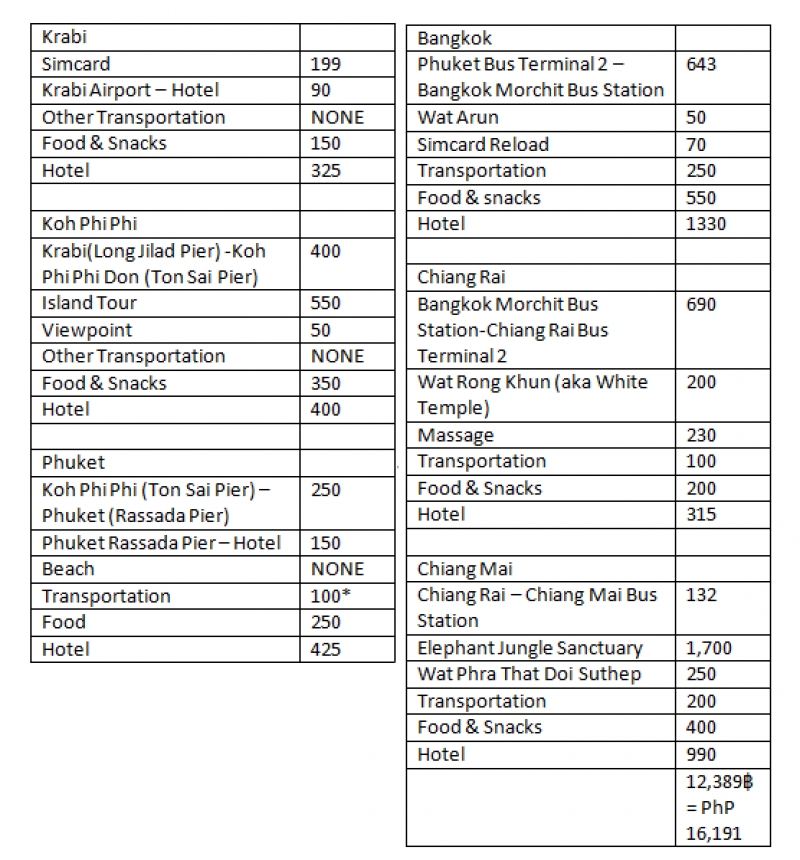 For more ideas about my trip, I've written down the following information which I hope will guide you if you're planning the same itinerary as mine.
Did you compute how many nights? 11 nights, isn't it? Our Phuket-Bangkok and Bangkok-Chiang Rai bus rides are both overnight buses so that counts for another two nights! Not only did we get to save a night for accommodation, but we also got to see Thailand through a different lens. A notable example was watching the sunrise during our Bangkok-Chiang Rai trip. It reminded me of the 'sunrise drawings' children usually draw where the sun is between two mountains, it was such a great experience!
I did NOT include this in our list of expenses since it depends on you and your booking

skills. We actually flew from Kuala Lumpur, Malaysia via AirAsia for RM123, so that's roughly ₱1,450 only. Cebu Pacific also has occasional connecting flights to Krabi. During seat sales, you can purchase Manila-Bangkok seats for only ₱1! Just prepare your proposed travel dates and itineraries. However, it can also climb up to ₱3,000 or ₱7,000 for a round-trip or one way Cebu Pacific ticket to Bangkok! To get the best price, do your researcher and be mindful of the weather on your planned dates, as there may be instances where ferry operations are halted due to the bad weather.

Flights can go as cheap as bus rides! You can even get your Bangkok-Chiang Rai flight for only ฿500! However, if you ride a bus, you can save up on the accommodation. There may also be instances where you'll arrive late at night from flying cheaper, yet there'll be an additional nocturnal cost for tuktuks

, or you'll have to pay a night at the hotel even if you arrived at 11 in the evening. So, this one's really up to you!

You may book hotels or even dorms for your stay. They are a great way to know more people, too! For the best deals, I recommend checking with third-party sites like Agoda and Booking where, as a Genius user, I get even better discounts that other regular users may not get. You can also check out Airbnb and Couchsurfing. Through these sites, you can check for hotels that suit you best! It's also a much better way since the prices are flexible. Just have an idea though of which kinds of hotels to look for.
The transportation prices mentioned above are for taxis, tuktuks 

and train rides. Those for the taxis and

tuktuks

are shared prices for two persons. Bus prices are separately mentioned above. If you're the spontaneous and fearless type, I suggest booking directly at terminals (for land transportation only), company websites or even hotels, since it can be way cheaper than any other way. But if you prefer a hassle-free travel, you can use 12goasia.com to make your trip more organised. It caters to almost all of your transportation needs – buses, cars, ferry, flights and trains. You can pay for your journeys using your debit or credit card or at 7/11 stores in Thailand!

Prices may vary depending on the season. It was actually raining hard when we were in Koh Phi Phi, especially at night. That's why you have to do your research, not only about the prices but the weather and holidays as well, since they can affect your trip tremendously.
Lastly, you don't need to rush your trip like

I did. I know two weeks is really not enough for six major destinations even if they're all in the same country. If you only have a week, I suggest going to one or two cities only to get more in-depth experiences. It's better to visit fewer places and explore them fully than visit lots of places yet you might have to spend more time in airports and terminals rather than the destinations themselves.
Also read: Exploring Vietnam, Cambodia and Thailand for Just ₱15K All-In
You can also watch a video version of my trip here: