Contributed by TuristangDentista
As I write this article, I am happily back in Manila from my holiday escapade in Myanmar. It was an out-of-this-world journey, I would say. I've seen and experienced a completely different culture — just absolutely different from the culture that I've been accustomed to. There were good and bad new experiences.
I wrote this article in order to help you lessen the hassles you may experience when travelling in Myanmar. My friend and I spent our holidays in four different cities and each city offered different beautiful sights. One thing I would like to highlight about this trip is the Burmese. I've been to so many different countries, so many different cities, and only in Myanmar have I experienced the genuine kindness of the people, young and old. They really go out of their way to help others.
Also read: 7 Days in Myanmar: Itinerary and Expenses for Filipino Travellers
Now, let me give you some travel hacks if you plan on going on a trip to Myanmar soon!
1. Bring wet wipes
If you plan on exploring every single pagoda in Myanmar, you have got to bring wet wipes with you. Pagodas, temples, stupas and monasteries are considered sacred places. Hence, you will have to walk barefoot when visiting these spots. Wet wipes will come handy at the end of your temple visit!
2. Bring alcohol
One of the things I struggled with when I was in Myanmar was keeping my hands clean. I tried purchasing rubbing alcohol in major convenience stores but it wasn't available. How surprising is that?
3. Bring a mosquito repellant
A friend of mine who visited Myanmar before got bitten by a mosquito, ended up in the hospital and spent a lot on hospital bill!
4. Bring a nice pair of slippers
Or, you can buy local slippers for K3,000-5,000 (₱120-200). Since we did temple hopping which requires you to remove your footwear numerous times, I found it easier to wear slippers. But any pair of shoes or footwear that can be easily removed is highly recommended.
5. Pre-book your bus tickets online
Do this especially if you are booking with JJ (Joyous Journey) Express, which is a popular bus company among foreigners and locals. This company made a good name for itself. Hence, expect full bookings during high peak season (around 24 December to 1 January). My friend and I never had the opportunity to experience it as only the local bus companies were available at that time. Below is a list of bus companies and their ticket prices for your reference. You can purchase JJ Express bus tickets through their website.
6. Or at least buy them ahead of time
If you aren't able to pre-book your bus tickets, that is absolutely fine. Just make sure to buy them ahead of time, preferably at least a day before your planned departure. Ask your hotel's front desk staff if they can book the bus tickets for you. Most of the hotels we've stayed in booked our bus tickets for us. We're just very fortunate that the locals were so kind to help us with purchasing. Aung-Aung (Auh-Auh), our first local tour guide, informed us how and when we should purchase bus tickets. On a Tuesday (26 December) we were supposed to leave for Bagan and Aung-Aung tried to contact all ticketing centres for bus tickets but to no avail. He then asked us if we could cut our tour time from 7.30pm to 3.30 pm so we could head to the main bus station and try to check for any trip cancellations. He tried so hard to get us bus ticket and even phoned all his contacts and haggled the bus ticket prices for us. I can never forget his words when he was getting those bus tickets. "I do it for you".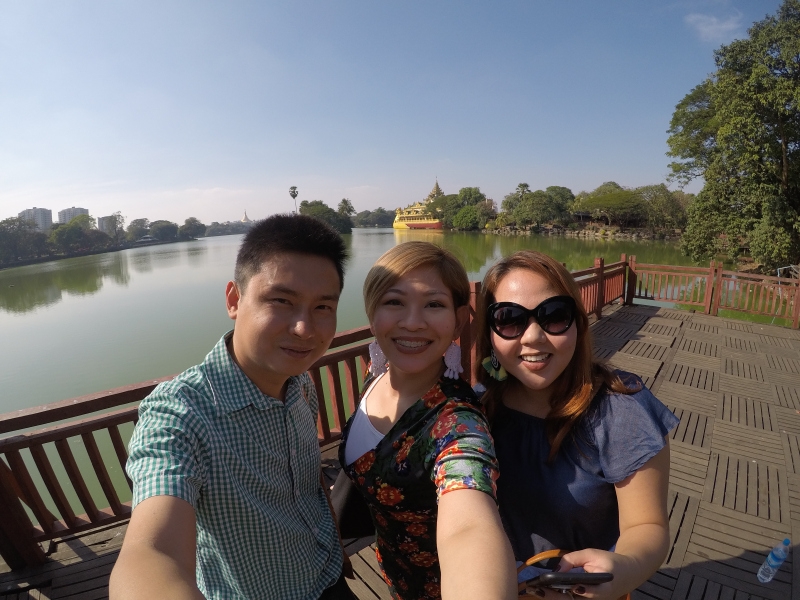 7. Download Grab and/or Uber
Some taxi drivers cannot converse in English well. Hence, if you try to tell them your destination, they may not completely understand you. These applications will make both of your lives (yours and the driver's) easier. Grab Taxi requires cash payment, whilst Uber accepts both card and cash payment. The fare price is relatively inexpensive (versus the time I used Uber and Lyft in New York where my travel expenses summed up to almost $200 in just four days). I used these applications numerous times when I was in Yangon.
8. Bring moisturiser and sunblock
Myanmar locals use thanaka for facial skin protection. I personally tried it. We were doing window shopping at Bogyoke Aung San Market when our tour guide, Aung-Aung, took us to a store that sells various types of thanaka and the store lady applied some on my face. The thanaka experience was pretty interesting although I wasn't a fan of the scent. I had it removed after a while. The idea of walking around the city with a thanaka patch on my face is just unordinary for me. I personally prefer moisturiser and sunblock.
The climate in Myanmar is almost the same as in the Philippines. The season from February to May is hot and dry. The period from May to October is the rainy season, while November until February is the cool and dry season. We visited in between December to January. We went to four different cities and each city had a different weather. In Yangon, the weather gets really hot during daytime. In Bagan, the weather gets really cold (up to 17°C) in the morning and warms up in the afternoon. In Mandalay, the temperature also drops in the morning.
9. Bring a jacket and neck pillow
These really came handy for me since we had been travelling by land to transfer from one city to another and land travel takes a long time (about 5 to 13 hours). Although some bus companies provide neck pillow and blanket, I still prefer my personal stuff. The blankets provided on our first VIP bus ride didn't smell fine.
10. Get a local sim card with data
Make sure that your smartphone is unlocked. Prior to leaving the arrival area at the airport, we purchased a local sim card from OOREDOO. OOREDDO has various internet packages from 6MB to 15GB. We got a prepaid sim card for K15,500 (₱574) with 8.5GB mobile data and has K1,500 worth of load good for a month. Is having internet connection advisable? I would say yes. Having internet 24/7 made our lives easier! We could book Grab and Uber any time. We could make phone calls. We could check local restaurants. I could make changes to my hotel reservation. I could do additional hotel bookings whenever, wherever.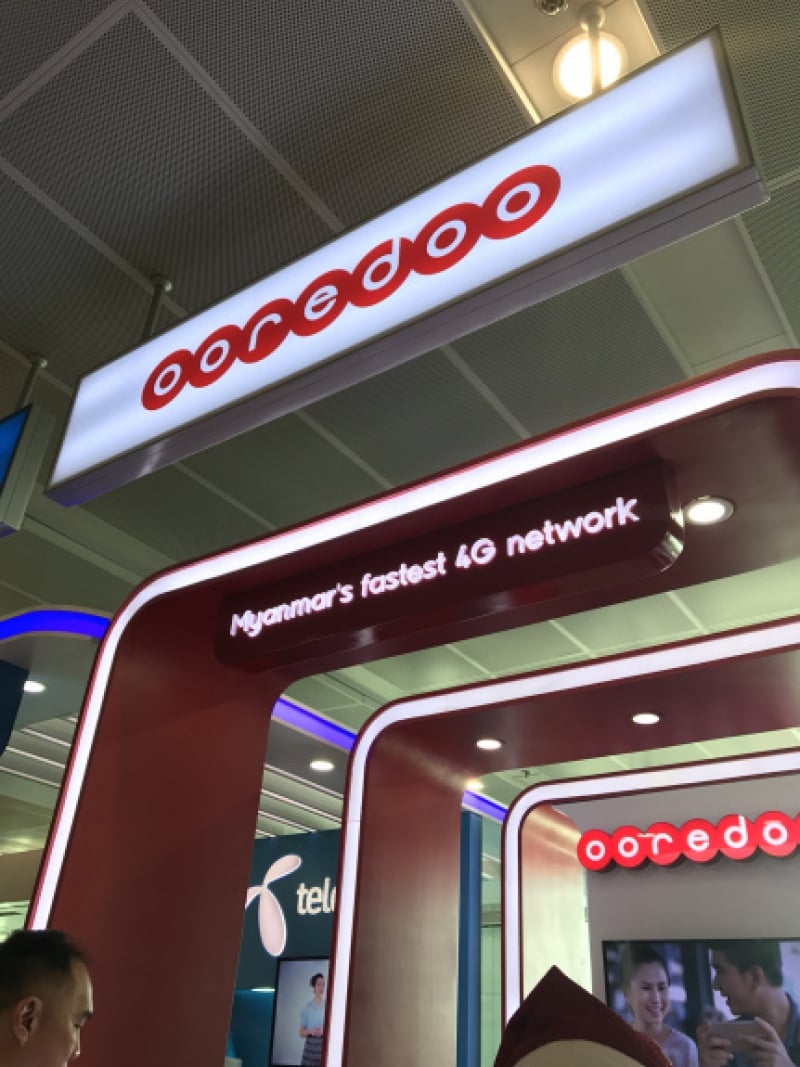 The smartphone you have will basically work as a personal hotspot provider. When my friend and I were in South Korea back in 2016, we rented a pocket Wi-Fi and I honestly found the renting process so tedious. Why? One, the internet company only accepts credit card for payment. And two, you will have to return the router after usage. I think purchasing the sim card with loaded data is so convenient and efficient. The payment transaction is smooth and fast and there is no need to return the sim card. We basically own it.
11. Avail tours from your hotel front desk
You can plan your local tour through the hotel front desk staff. The hotels where we stayed in have their own travel agency. The tours arranged always come with a personal driver and a comfortable car. Your personal driver is somewhat your local tourist guide. In Bagan, we stayed at Thazin Garden Hotel and the front desk people were so nice to assist us with our Bagan tour. Although the drivers have a typical tourist route that they follow, you can modify your tour. If you want to skip a certain destination and add another spot, that is absolutely fine. But just a heads up, the drivers are very specific when it comes to tour time. If you informed the hotel staff you want a tour from 10.30am to 5pm, they will inform the driver or car company about the planned itinerary and will also haggle the price of the tour. You can plan your itinerary ahead of time so you can have a reference. My friend, Jobelle, planned out our itinerary for every city and I am just so thankful I travelled Myanmar with her. The personal drivers assigned to us were all nice. I am but blown away by their patience and kindness. But never leave important valuables inside the car. To all the personal drivers slash tour guides we had — Aung-Aung, Mr. Thun-Thun, Mr. Nyi-Nyi, Thun and Mr. Ko-Min— thank you!
Others
Visa
I hold a Philippine passport. Since Myanmar and Philippines are both members of the ASEAN, there is no need for me to secure a visa. When going through Myanmar immigration, line up at the "ASEAN" Lane.
Accommodation
I did a DIY itinerary. Hence, I had to look up on my own accommodations. Book yours ahead of time, most especially if you are visiting during high peak season.
I personally recommend Expedia, Booking, Agoda and Hostelworld when booking hotel accommodation. I am an avid user of these websites. They have helped me numerous times in booking hotels and hostels. Many verified users give out honest reviews. You can find my accommodation review on Google Maps and on these online travel websites. Do not forget to bring the card you used in reserving a room. The front desk staff will ask for that upon check-in.
Currency and cash
I had my US Dollars changed at the airport. At the time, the conversion was $1=K1,355. There were around three currency exchange stalls inside the airport — Currency Exchange Myanmar Agent Bank, KBZ Bank Currency Exchange and AYA Bank Currency Change. I opted for AYA Bank Currency Exchange for two main reasons. First, there was absolutely no line. And second, they had a better exchange rate.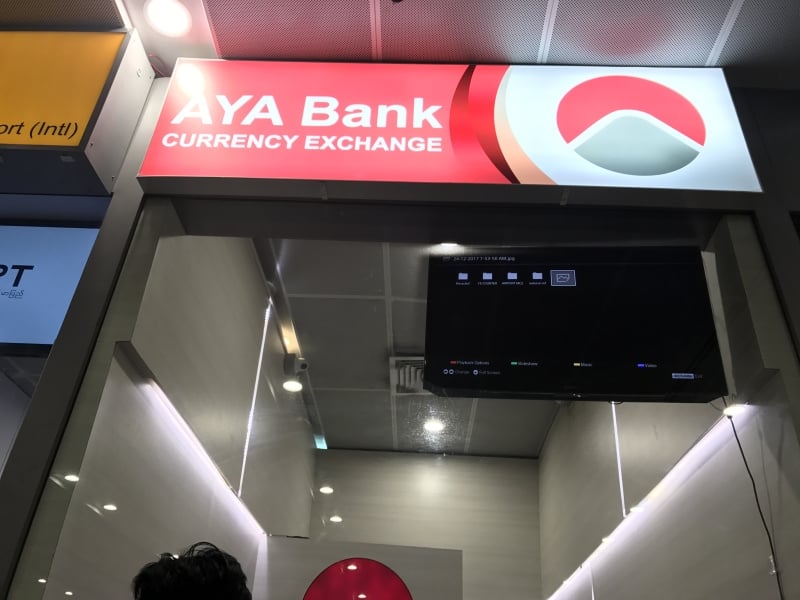 However, AYA Bank has a very odd rule when changing money. Bigger bills will have a higher rate. A crispy $100 and $50 will get the normal exchange rate-of-the-day (thank goodness I bought dollars from the bank). But if your $100 and $50 bills have a small tear, don't look crispy, they either accept them and give you a smaller rate or they don't accept them at all. Yup, that happened to my friend. Small bills like $1, $5 and $10 will have a lower exchange rate.
Some locals or establishment accept US Dollars as a form of payment, some do not. In this trip, I paid everything in Myanmar Kyat.
Clothing when visiting sacred places
I did mention at the outset of this article that pagodas, temples, stupas and monasteries are considered sacred. Hence, when it comes to clothing, visitors must wear respectful attire — no short bottoms, no spaghetti strap tops and no one-string blouses. If you plan on wearing short pants or bottoms, you can wear longyi over it (longyi is pretty much sold at every corner) or you can cover the lower half of your body with a long scarf like this.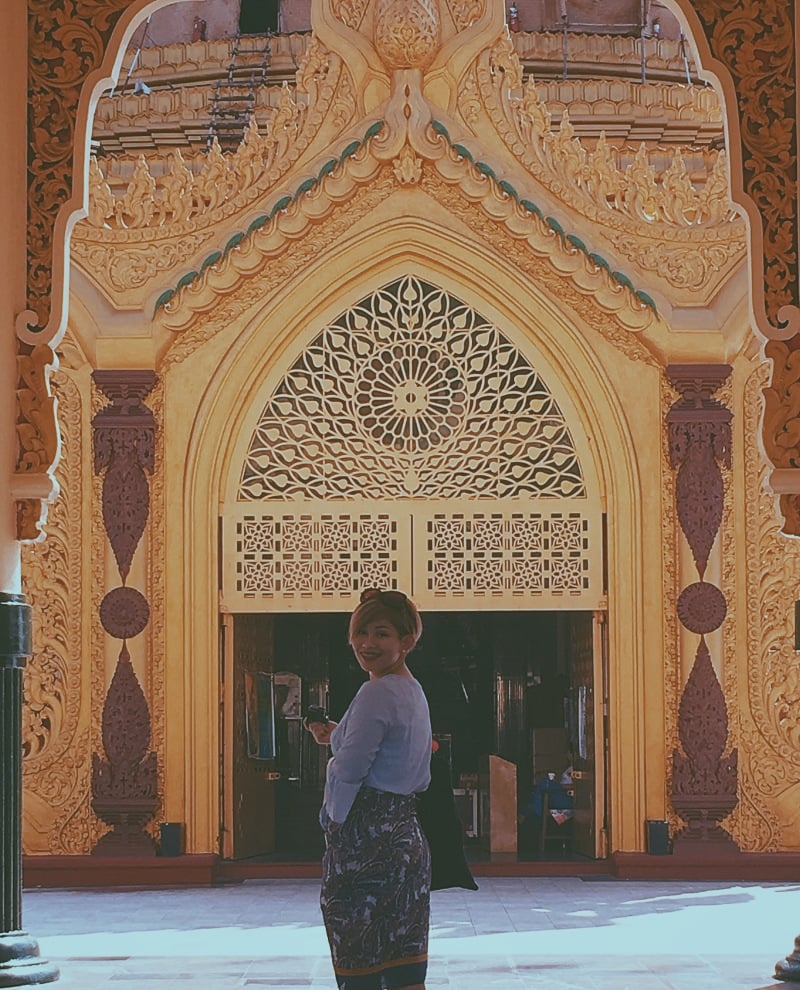 Bottoms and skirts must at least extend to the knee and tops must not reveal bare shoulders.
Food
I didn't really have the opportunity to explore Burmese cuisine full-scale. But I do have restaurant recommendations. Try House of Memories in Yangon, and in Bagan, The Moon (2) Be Kind To Animals.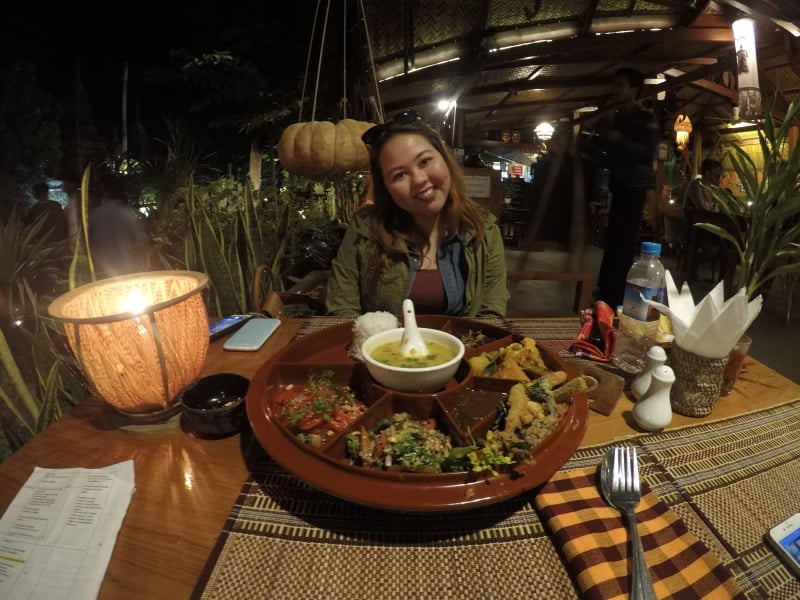 Jobelle and I are avid fans of street food but a lot of locals warned us about having stomach aches and food poisoning. We know someone called Rene, who we met in Yangon, who has been staying in the city for almost two months then with her three kids and husband. She shared with us her personal struggle in Yangon, which is food. They've been in and out of the hospital because of food-related diseases. Jobelle and I have always been the responsible travellers so we did our best to not put ourselves at risk of getting sick.
Also read: 20 REAL Travel Tips from Experienced Filipino Travellers
These are my Myanmar travel hacks for anyone who plans on visiting this country. If you think this article can help a fellow traveller, friend or family, you are more than welcome to share it! Chay-tzoo-beh!