With coronavirus cases in the Philippines still on the rise, it's safe to say that flying for non-essential travel is far from happening for Filipinos. Even then, the Department of Transportation (DOTr) has laid out new normal travel guidelines which will be adapted by the Manila International Airport Authority (MIAA) for the country's largest airport.
Issued earlier this month, the new guidelines "aim to prevent the further spread of COVID-19 in the Philippines". They will take effect as soon as the national government lifts the existing travel restrictions and Ninoy Aquino International Airport (NAIA) resumes operations. We run down the nine main points under the NAIA new normal travel guidelines below.
Also read: NAIA Reopens For International Arrivals Starting 11 May
1. Travellers must wear face masks upon entering NAIA
Passengers are encouraged to wear face masks upon entering the airport facility. Should they lack one, the airport staff will provide them with masks pre-bought by the MIAA.
As of early May 2020, a total of 133,750 pieces of surgical face masks are available for distribution, while 4,500 pieces of washable face masks are still underway. NAIA's workers will also wear a designated Personal Protective Equipment (PPE) upon the recommendation of the Bureau of Quarantine.
2. Travellers must undergo mandatory body temperature checks
Any person entering the airport building and surrounding vehicle checkpoints will submit to mandatory temperature check using infrared thermometer guns. All security personnel assigned in these areas are already equipped with the said device.
3. Travellers must observe social distancing rules anywhere applicable
Social distancing rules will apply at all queuing points. This includes the security check posts, baggage drop counters, and seating areas, which will follow a one-seat apart policy. Furthermore, check-in counters and help desks in all NAIA terminals will have acrylic barriers, while queuing points will have yellow floor markings for easier reference.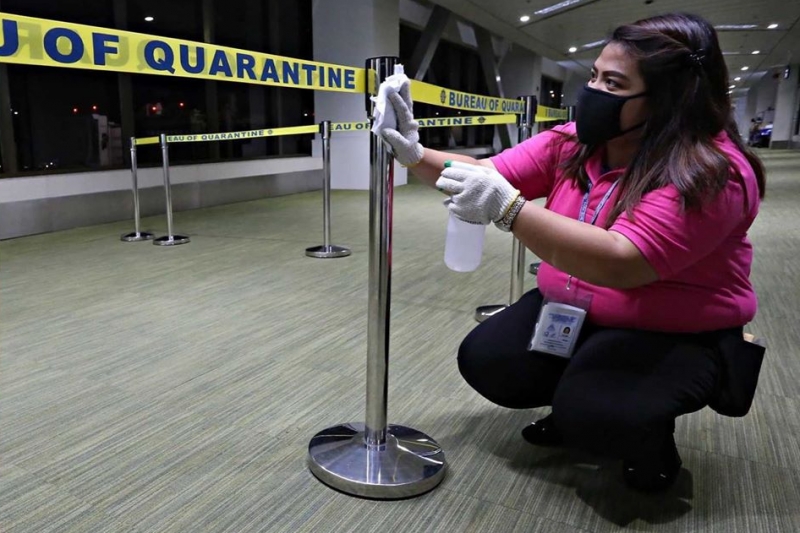 4. Travellers shall undergo no-contact security screening
MIAA's Office for Transportation Security will lead a no-contact security screening for walk-through X-ray machines, portable scanners, and handheld metal detectors, to name a few. Under the NAIA new normal travel guidelines, security personnel will only use manual patting down and frisking for "exceptional instances or situations".
5. Travellers will only be allowed entry for same-day flights
NAIA will limit the entry of passengers daily, wherein only those with confirmed bookings for the day can go inside the terminals. For example, if your flight is scheduled to depart on 10 Jun 2020, you can only enter your designated terminal on the same day. At the time of writing, MIAA has not clarified if these rules will also apply to passengers with flights scheduled in the early hours of the day, if there will be any at all.
As always, these passengers must also have their valid travel documents with them. NAIA will likewise prohibit non-airport workers and non-passengers from entering the facilities.
6. Travellers can expect regular disinfection of NAIA facilities
NAIA facilities will undergo continuous disinfection. They include aerobridges, baggage conveyors, check-in counters, immigration, customs, and other help desks. The same applies to X-ray machines and trays, inspection tables, pushcarts, wheelchairs, and other frequently touched surfaces. Aside from daily cleaning, NAIA comfort rooms will have sufficient supplies of hand wash, hand sanitisers, hand dryers, toilet paper, and paper towels.
7. Travellers will go through a footbath in entry and exit points
In an effort to disinfect incoming individuals, MIAA will continue to place footbaths in all entry and exit points of passengers and airport personnel. Resembling a larger-than-usual rug, they will help clean the passengers' footwear during embarkation and disembarkation procedures.
8. Travellers will see all sorts of precaution posters throughout the airport
NAIA terminals will be displaying precaution posters, alert bulletins, and other health guidelines at key airport zones and information boards. Travellers can also check these NAIA new normal travel guidelines and safety measures through MIAA's official social media pages.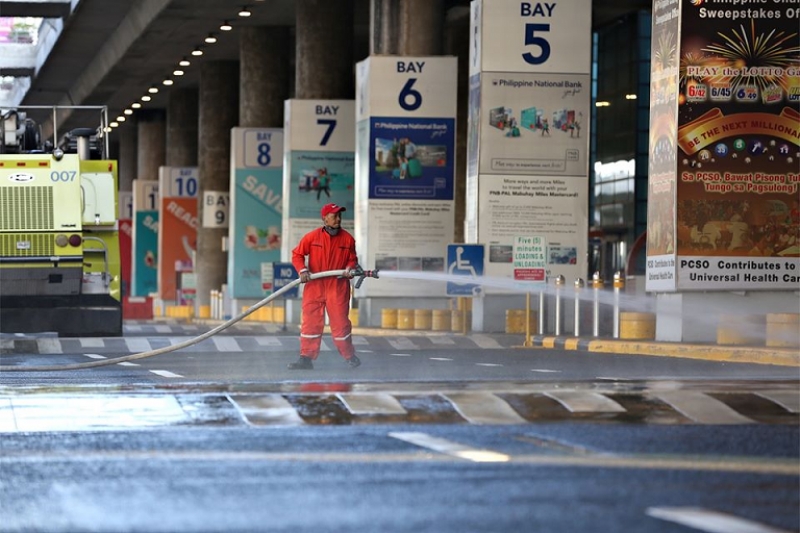 9. Travellers must fill out contact-tracing forms
Any passenger arriving or departing will fill out electronic Health Declaration and Passenger Locator forms. These will usually require information on passenger whereabouts, personal and emergency contact details, and possible disease symptoms. That said, passengers should allot ample time to prepare for their flights to avoid further inconveniences.
Also read: COVID-19 Lockdown Reflection: 9 Thing I Realise I Take For Granted
For flight-specific changes and preventive safety measures, travellers are advised to check with their respective airlines. As the country fights the novel coronavirus, these NAIA new normal travel guidelines will likely pave the way for responsible travelling in succeeding months to come.
For more flight updates, visit our Travel Deals section and join Flight Deals – Philippines on Facebook.
---
Featured image credit: Manila International Airport Authority | Facebook.