Travelling with your significant other is different from travelling solo. When couples travel together, the shared experiences often bring their relationship to a higher level, forging a deeper bond, one trip at a time. For my birthday month, my beau and I chose to explore Bacolod together. The City of Smiles, also known as the sugarcane capital of the country, is a sweet spot – literally and figuratively. The local dialect even has this sweet lilting accent that distinguishes its people from the rest of the Visayans. As first timers in the city, I listed some of the things I did with my S.O.
Also read: Eat, Pray, Love in Bacolod – My First Solo Adventure
Negros Occidental is definitely a romantic travel spot, and many couples have chosen to escape to this region's picturesque provincial cities for some quality time. Some have even chosen to have their pre-nuptial photos taken against the beautiful landscape in this region. If you're making your way over, make sure to bring a lot of #OOTD-ready outfits for your Instagram-worthy twofies. Then, make memories together doing these date-worthy activities:
Visiting old churches
Negros is blessed to be able to preserve their old churches, such as San Sebastian Cathedral which is located in the heart of Bacolod City and San Diego Pro Cathedral that lies in Silay City. Whenever my S.O. and I visit new places, we make sure that we drop by their local churches. Plus, tradition claims that first-time visitors to churches are granted three wishes. So, make a moment of it, and log those wishes together.
Learning the story behind Silay Ancestral houses
Silay is only about 30 minutes away from Bacolod City, and a visit to the so-called "Paris of Negros" is a must for any couple. The city of Silay has quite a number of ancestral houses, and some of them have been transformed into some of the city's prominent landmarks: a museum and a commercial building, each with a rich history. Since my S.O. and I both love history, we went to check out some of these century-old houses and immerse ourselves in their amazing antiquity and heritage.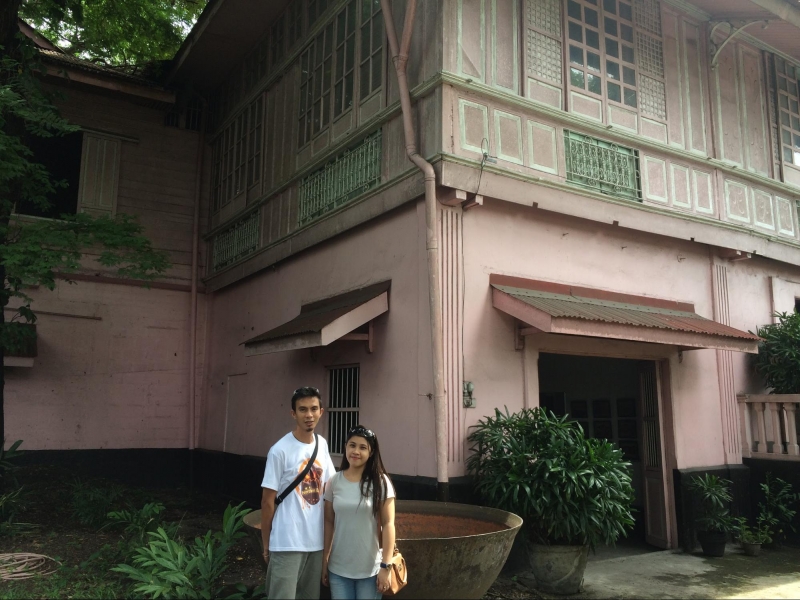 Bernardino Jalandoni Heritage House is also known as the pink house, and you can easily spot it because of its bright colour. This structure has since been turned into a museum, and there's a tour guide on standby who can walk you through the house to discover its rich history.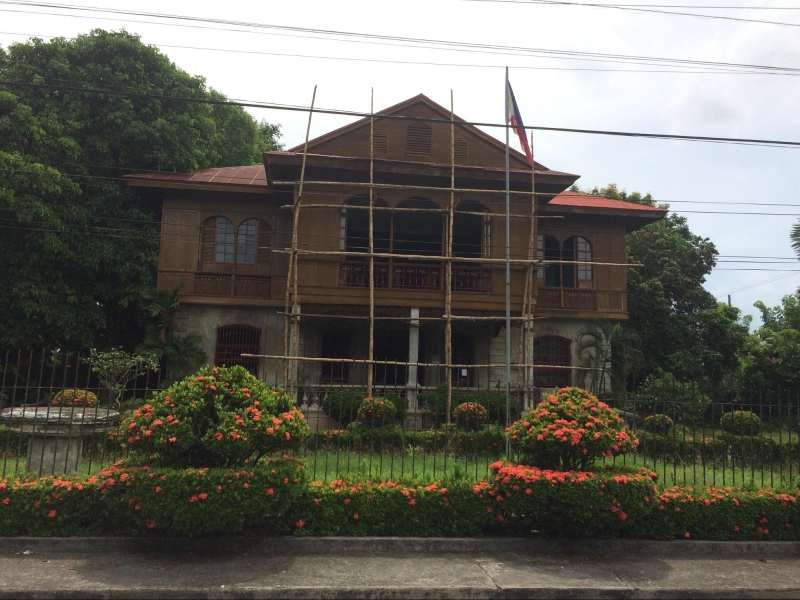 Balay Negrense was owned by the Gaston family and is the most visited among the Silay ancestral houses. It was even featured in the movie Everyday I Love You starred by the popular Pinoy loveteam #LizQuen. After admiring the history in the famed house, channel the cheesy scenes in the #LizQuen flick just like we did.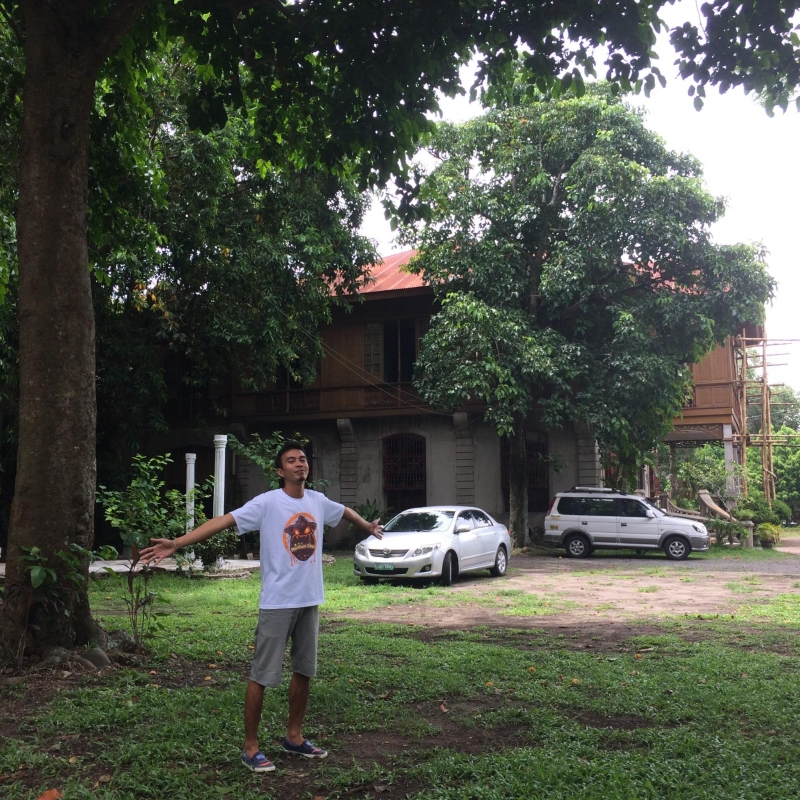 El Ideal Bakery is the oldest bakery in Silay. The ancestral house was owned by Cesar Lacson Locsin. Everyone visiting Silay shouldn't miss trying their pastries. Their guapple pie is a must-taste!
Trying their local delicacies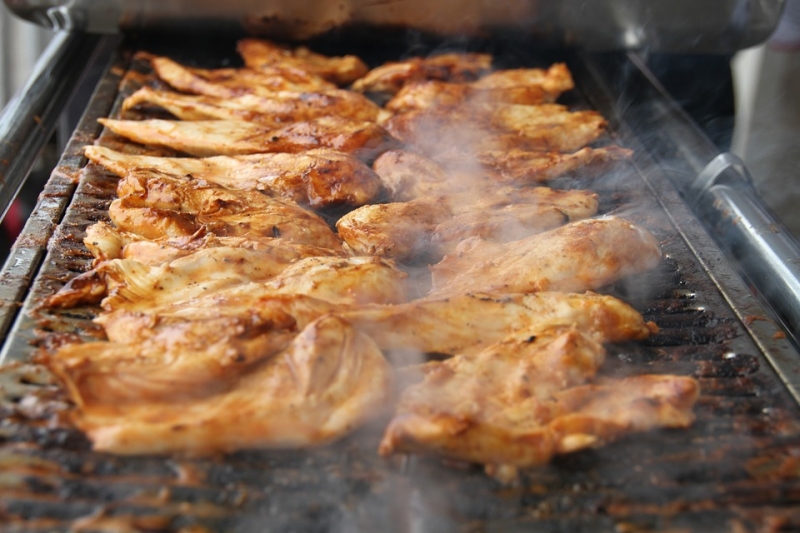 In any new place, part of the travel experience includes trying their local delicacies. We had lunch in the famous Manokan Country Club which is situated in the downtown area, and I would say that their barbecued chicken totally surpassed my expectations. With big servings at affordable prices, you and your S.O. can share a plate of inasal goodness. Also, if you're craving for something sweet and want to experience the famed Negros sugar rush, you should really pay a visit to Calea. They have the best cakes and pastries in town. Before leaving, make sure to also try the Negrense piayaya, napoleones, and butterscotch – all tasty treats that are famously from Bacolod. Grab some of these delicacies at their pasalubong centres; Bongbong and Merzci were the top shops for me.
Also read: A Long Weekend in Bacolod: Where to Stay, Eat and Visit in 3 Days
Wandering around Campuestohan Highland Resort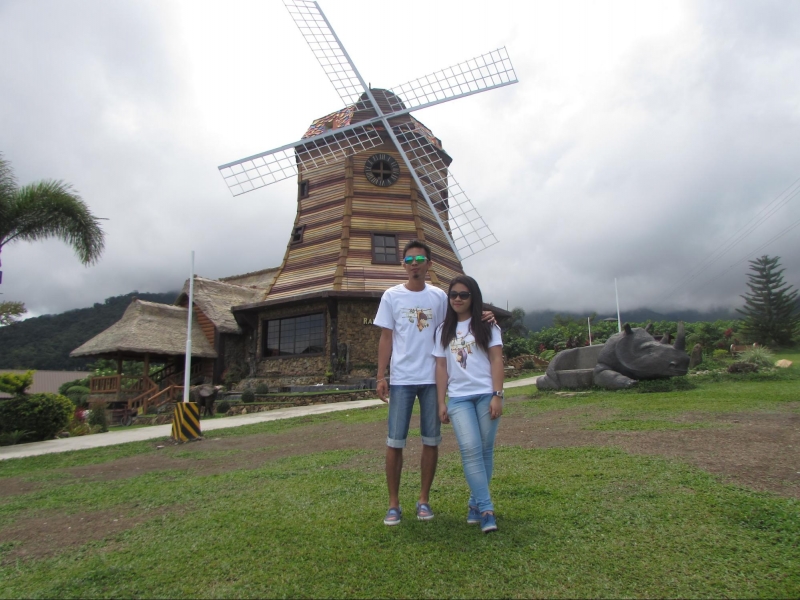 Because of the viral photos about it, we definitely had to make Campuestohan part of our itinerary. We rented a car going there because it's more convenient for us as the place is quite far from the downtown area. We paid ₱150 each upon entering the place. We went there for a day trip and for sightseeing since the place was really huge and we wanted to try a lot of the activities at the resort.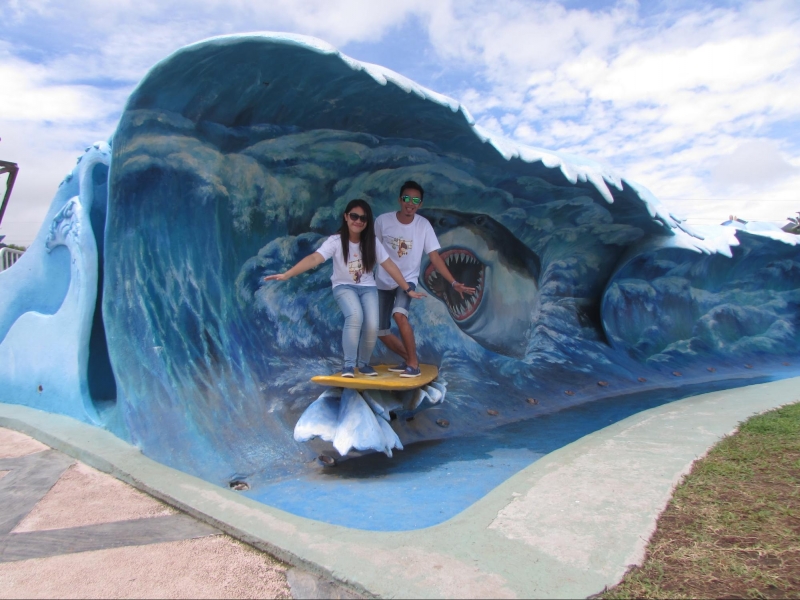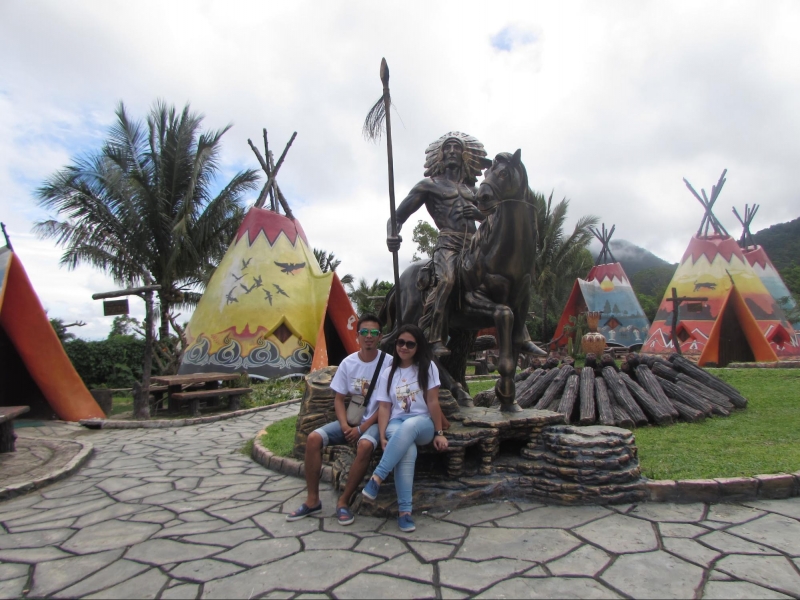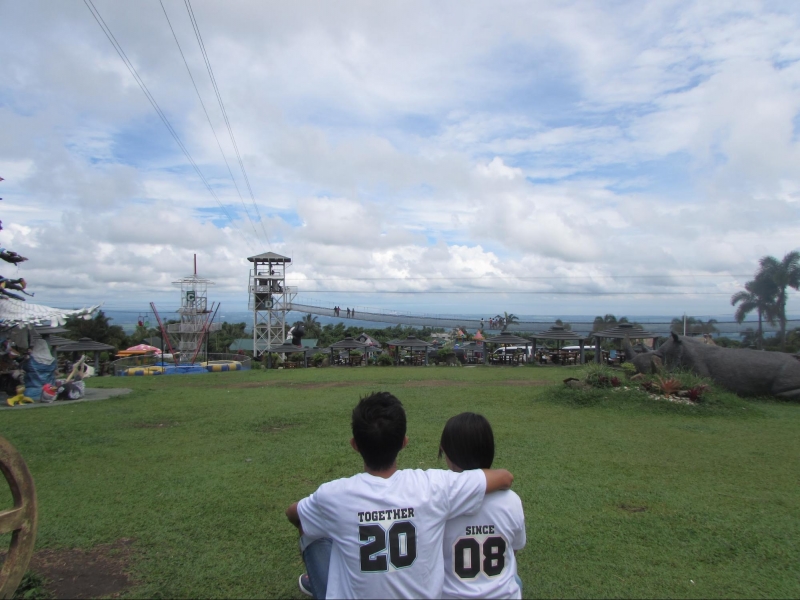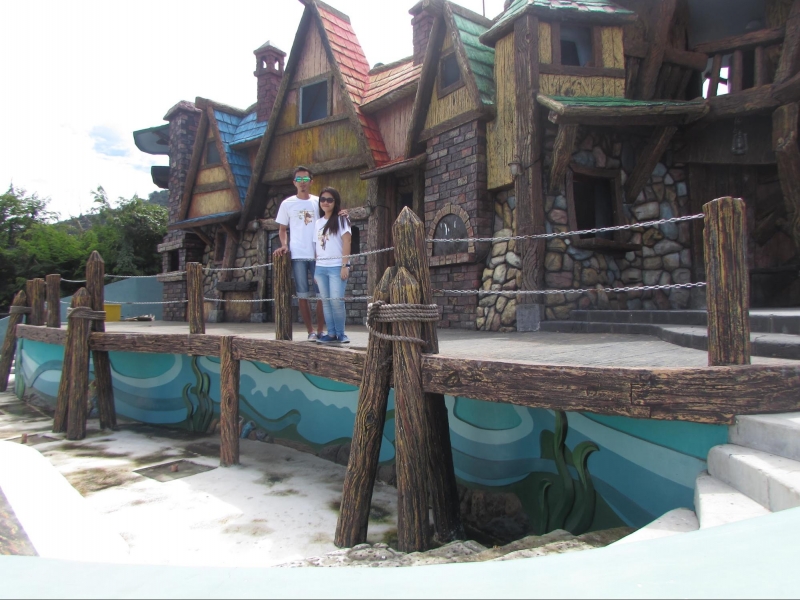 We took a lot of photos, too, because the resort was full of quirky corners, like installations of The Hobbit houses, some American action statues, and even a Giant Gorilla. It's a great place to let loose and just have fun. They also have a huge wave pool, and they offer overnight stays as well. If you're travelling as a couple, bring a tripod to capture those wacky shots.
Checking out the awe-inspiring Taj Mahal of Negros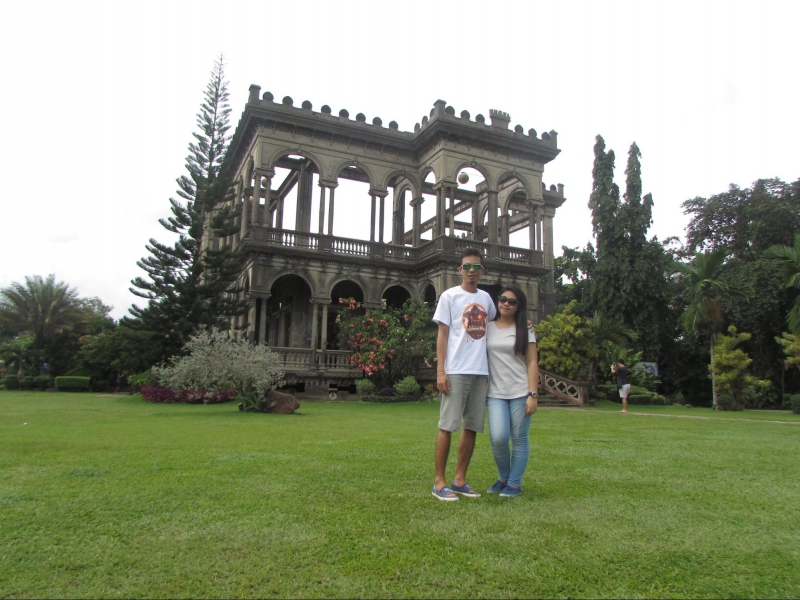 Visiting The Ruins was on the top of our priority list, because of its romantic set-up and even more romantic history. Situated in Talisay City, it is well known as the "Taj Mahal of Negros" and was built in amorous memory of a sugar baron's wife. Upon entering The Ruins, a tour guide can walk you through the gardens and tell you the story behind the place. Though the love story of Don Mariano and Maria Braga didn't exactly have a happy ending, theirs is still a sweet testament of a love that is worth emulating.
Also read: The Ruins of Talisay: An Emblem of an Overflowing Love
The place is so conducive to sweet couple shots. It inspires so much feel-good, giddy, kilig moments. And as if almost on cue, as I was admiring the grounds at The Ruins, my S.O. proposed to me, and I said yes. If that isn't proof enough of the Negros Occidental love charm, I don't know what is.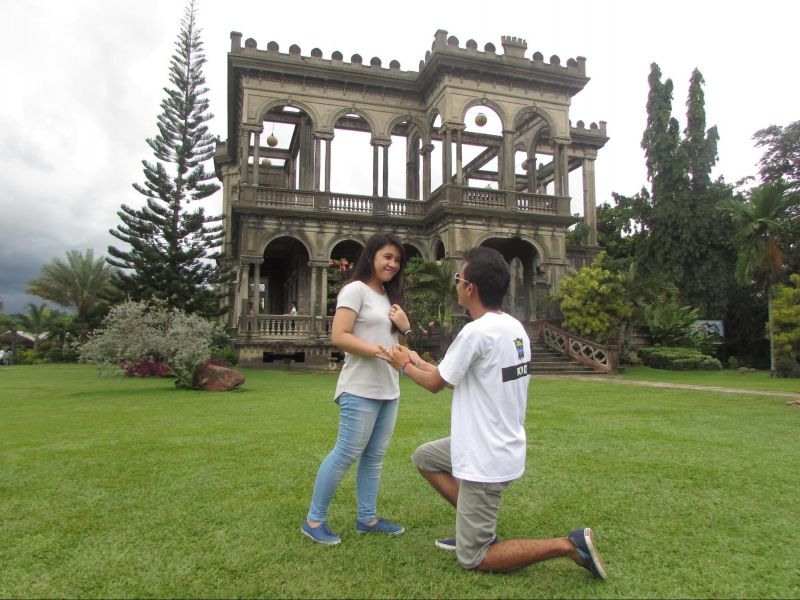 So, schedule a visit to Negros Occidental and be ready for this date destination – and all of the sappy feelings that come with each of its top spots. Fall in love with this amazing province – its sights, sounds, smells, and tastes. And, allow the Negrense charm to work its magic on you and your relationship.