Contributed by David Lozada's Travels
Getting a visa is the bane of Filipino travellers. Coming from a developing country like the Philippines, it's really hard to get travel permits to other countries outside the ASEAN region. Aside from preparing various documents months before your travel, you have to go through the tiresome application processes of embassies and consulates.
In my experience applying for a visa for South Korea, Taiwan, Japan, and Europe, the process takes time, effort, and resources that could've been used for your travel. So naturally, it's a great relief when we have the option to get a visa on arrival.
Also read: How I Spent 49 Days in Nepal as an Earthquake Relief Volunteer
I decided to get a tourist visa on arrival (TVOA) for my trip to Nepal in July 2016 for two reasons – I did not have time to apply for one before leaving Manila and I heard from my friends who have been to Nepal that the process was very easy.
And it was! I arrived in Kathmandu Tribhuvan International Airport on a Friday night and immediately proceeded to the immigration area. Travellers have the option to either fill up a printed form or input your information in a machine.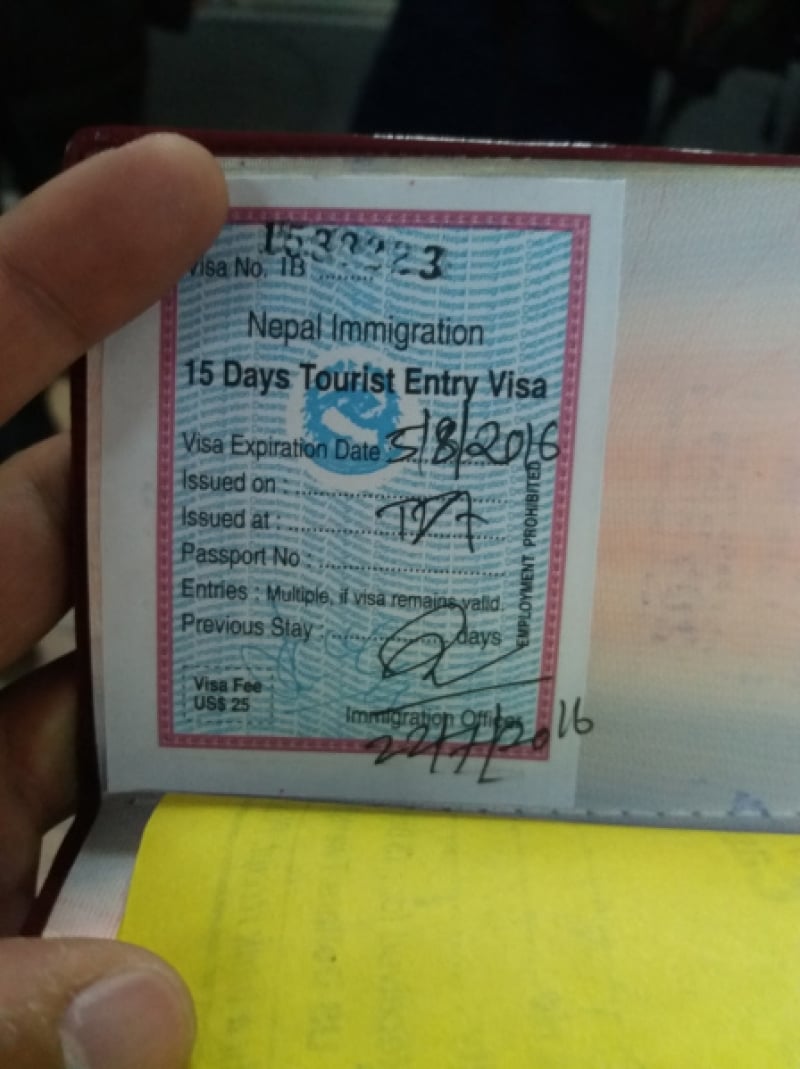 I chose the machine option just to experience the process. I was asked to scan my passport before filling up some basic information about my stay in Nepal. Afterwards, the machine took my photo and the process was done in 5 minutes.
Based on information from the Consulate of Nepal in the Philippines, travellers getting a TVOA are required to have the following documents:
Passport with at least 6 months of validity
1 Passport-sized (35mm x 45mm) photograph
Return or onward journey ticket
Proof of stay and/or sufficient funds
Also read: What You Can Buy With SGD 1 In Nepal
However, I was not asked for any of these documents since I filled up the machine form. Maybe the immigration officers will ask for this if you choose to fill up the printed form. I simply paid the $25 fee in the bank counter and showed the receipts to the immigration officer. There were no questions asked – he simply stamped my passport and welcomed me to Nepal.
The entire process was over in 20 minutes. It was very efficient and speedy compared to the TVOA I got when I went to India.
The visa fees for TVOA in Nepal are as follows:
15 days – $25
30 days – $40
90 days – $100
Tourism is the largest industry in Nepal so it has a fairly liberal visa policy. Almost all countries can avail of the visa on arrival option for tourism, business, and official visits. It's great that the government actually makes the process smooth and easy for tourists. It makes travelling to the country a lot easier.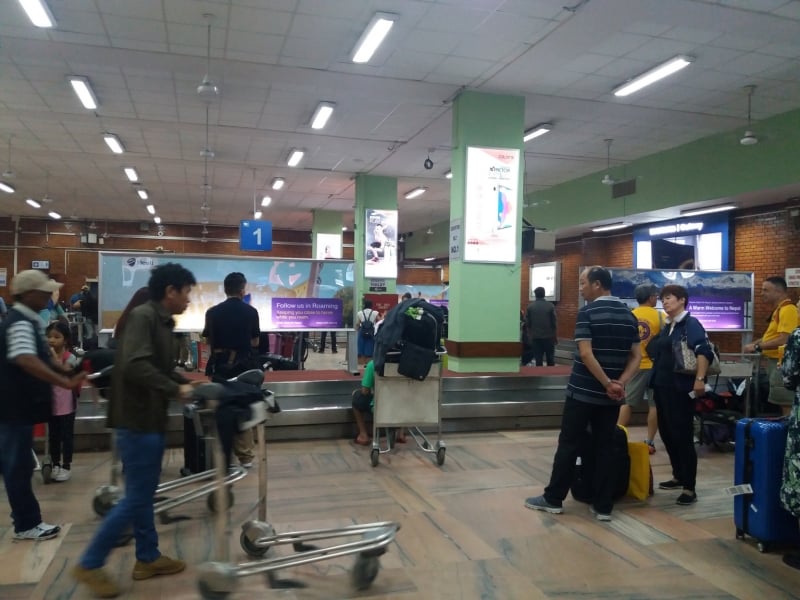 The same, however, could not be said on the baggage claiming process. The time I saved in getting a visa, I lost in the baggage arrival area. I spent almost an hour looking for my baggage and I found it outside the baggage belt on the far side of the hall. I think someone tried to take it home but left it there when they found out that the guards actually check the boarding passes to see if what people are taking out are actually theirs.
I was welcomed by the driver from my guesthouse when I stepped outside the airport. We made our way through the streets of Kathmandu for about an hour before we arrived at Stupa Guesthouse, which would be my home for the next six days.
Also read: Nepal's Garden of Dreams is a Sanctuary for the Tired Feet
I was in Nepal, country 23 in my Project 25 list. My wanderlust would be quenched by the once-fabled Shangri-La that is Kathmandu valley.