On 14 May 2018, Bernadette Romulo-Puyat took her oath before President Rodrigo Duterte. She is now the secretary of the Department of Tourism (DOT). Puyat was appointed after the previous DOT Secretary Wanda Teo resigned from her position following the allegations of the multi-million peso advertisement deal with TV station PTV 4. One of the first issues Secretary Puyat had to address after her appointment was the replacement of DOT's existing slogan. But she confirmed that "It's More Fun in the Philippines" will remain. Secretary Puyat won't be replacing the slogan since it already works well.
Also read: Summer is More Fun in the Philippines: 20 Stunning Photos from Filipino Travellers

Plans for Philippine Tourism
On 29 May 2018, Bernadette Romulo-Puyat revealed her plans as the new Secretary of Tourism. She intends to continue mandate of RA 9593 or Tourism Act of 200 for employment, growth, and national development. Her team will also review the implementation of the National Tourism Development Plan 2016-2022. This plan includes all the regions of the Philippines.
Improvement of tourism infrastructures is also a part of Secretary Puyat's priority. She wishes to renew the Philippines' leadership position in global tourism organisations during her term. The Department of Tourism will also work closely with the Boracay Task Force and sectors involved to transform Boracay.
Secretary Romulo-Puyat's advocacies involve food, farmers, and farming. After all, she was an Agriculture Undersecretary for the current administration since July 2017. She believes that tourism and agriculture work well together. Therefore, she will pursue implementation of the RA 10816 or the Farm Tourism Development Act of 2016. She wants to preserve farms, increase revenue and even create a new market.
Also read: It's More Fun in Philippine Farms: A New DOT Initiative to Promote Farm Tourism in the Philippines
Miss Universe Pageant
Just recently, Secretary Puyat confirmed that the Philippines won't be hosting another Miss Universe pageant for now. She's eyeing other programs like the Madrid Fusion to aid the country in promoting tourism. Instead, Culinary and AgriTourism will be her focus to promote tourism in the Philippines.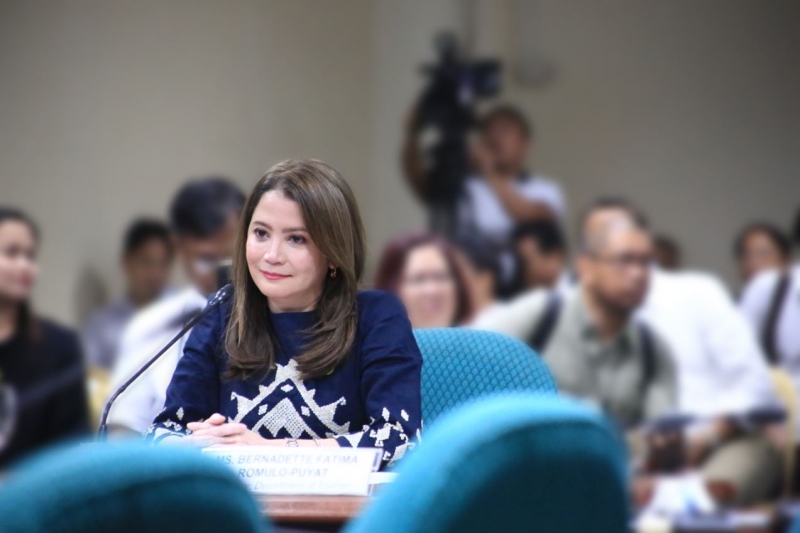 With the Boracay closure and issues of ill-maintained tourists spots in the Philippines, people start to wonder if it's still more fun in the Philippines. But as a Filipino, I believe that we only have to give mother nature time to heal. The new Tourism Secretary promises alternatives and implementation of previous plans that may genuinely help promote growth and agriculture alongside tourism in the Philippines. But at the end of the day, we Filipinos, are as powerful as the government officials in encouraging foreign tourists to visit our beloved country.