Good news! Travellers coming from Manila can avail of Oman Air's seat sale until 15 Jan 2019!
Here are the things to keep in mind:
1. The whole journey must be completed before 30 June 2019.
Booking Period: 7 – 15 Jan 2019
Travel Period: 15 Jan 2019 – 15 Jun 2019
*Terms and conditions apply
2. The sale is applicable to Economy and Business class passengers. But there will be additional taxes and surcharges.
3. Ticket is non-refundable.
4. Change and no-show fees may apply.
5. Only limited seats are available for promotional fares.
6. You may read more here.
As of writing, these are the price ranges that appear in a given month. We picked popular destinations that you might be interested in but feel free to look at your options in their website.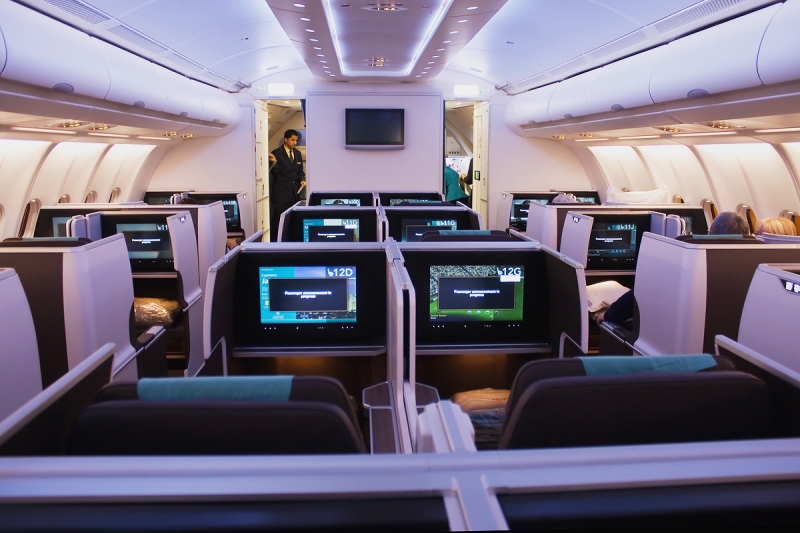 Manila to United Arab Emirates – March 2019:
Flights to Dubai in Economy class can start from US$247(₱12,800), while Business class may start from US$567 (₱29,582).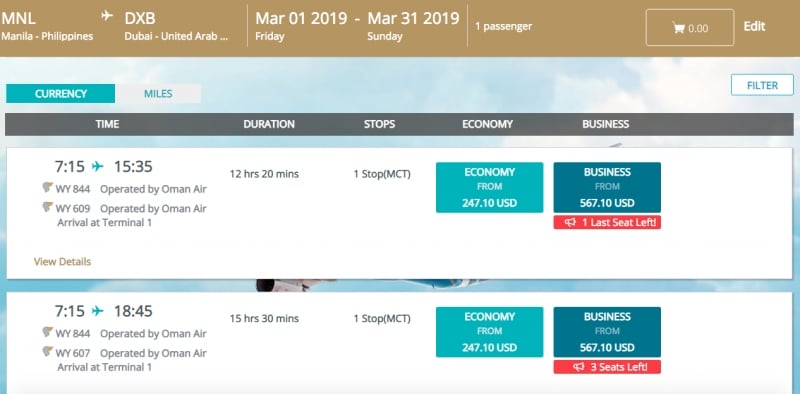 Meanwhile, flights to Abu Dhabi start from US$355 (₱18,521) in Economy class and US$822 (₱42,887) in Business class.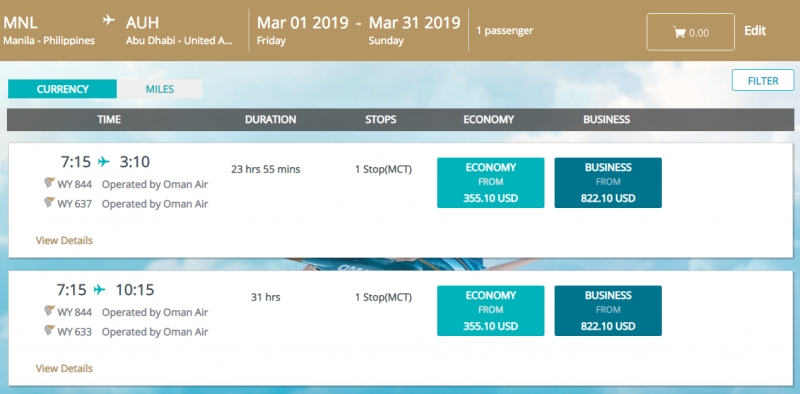 Ambitious enough to travel to Europe? Here's an idea of the deals you can get!
Manila to Paris, France – April 2019:
It's even cheaper than a flight to Abu Dhabi at US$335.70 (₱17,515) for Economy class travellers!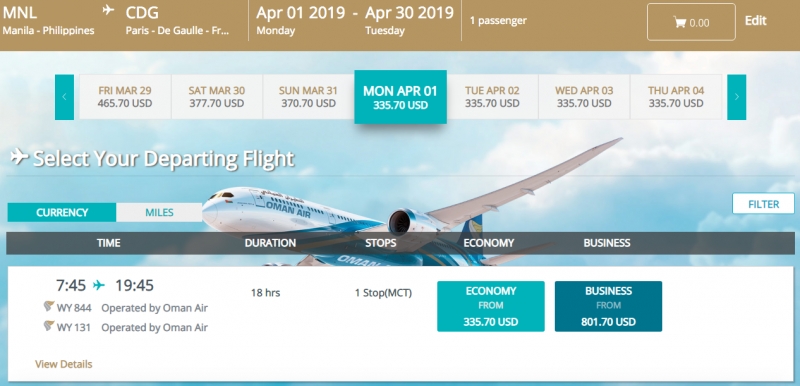 Manila to London, England – May 2019:
Would you believe that a flight to London could only cost US$326.70 (₱17,045) in Economy?

Manila to Zurich, Switzerland – June 2019:
Maybe now's the time to fulfill your Switzerland dreams! Economy class tickets would only cost you roughly US$350.70 (₱18,297) in June depending on the dates.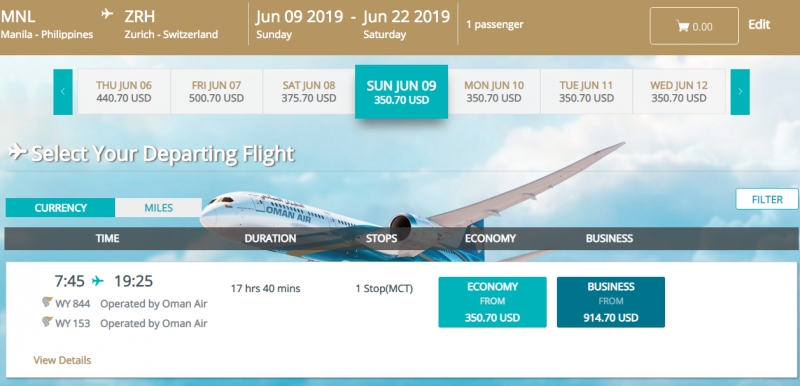 There are plenty more deals and destinations for you to choose from. A flight from Manila to Kenya for example, can cost you around US$300 (₱15,652) in May. Meanwhile, a flight to Milan will cost you around US$450 (₱23,478). Click here for more options!
About Oman Air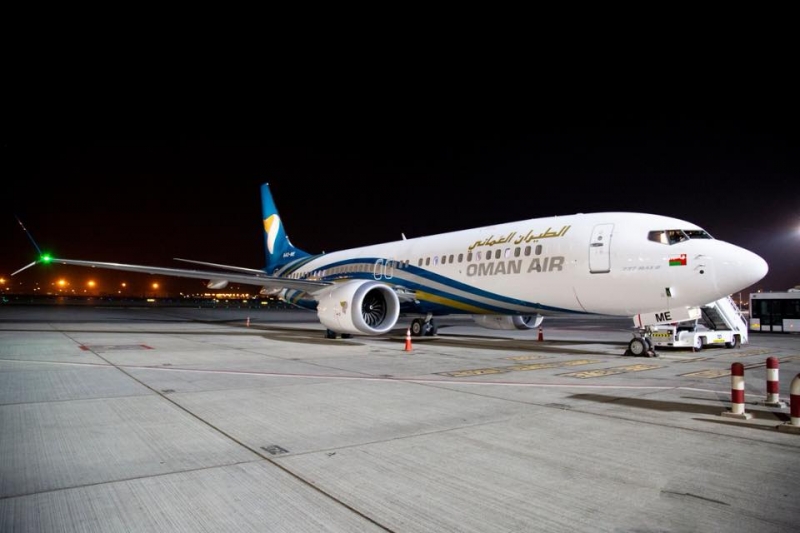 Oman Air was founded in 1993 and is the flagship carrier of the Sultanate of Oman. It is an award-winning airline and was awarded the "Best Airline in Europe, Middle East and Africa" in 2018 by the Seven Stars Lifestyle and Hospitality Awards (its 3rd win in three consecutive years). It also won the award for Airline of the Year in the Middle East at the 2018 Aviation Business Awards.
There's no time to waste! The promo ends on 15 Jan 2019. Book HERE now!
---
To know more about Oman Air's New Year Seat Sale, visit their website and Facebook page.