In May 2020, the possibility of a more bike-friendly Metro Manila sprung up when biker and commuter groups set up a bicycle lane along EDSA. Installed with the help of the Metro Manila Development Authority (MMDA), the pathway runs from White Plains to Bonny Serrano Avenues in Quezon City. This covers a distance of nearly six kilometres all in all.
Social media would be quick to assume that these bike lanes were devised to finally encourage biking as alternative transportation in Metro Manila. But the MMDA clarified that they're merely in preparation for a World Bicycle Day event on 3 Jun 2020. Although temporary, the initiative was well-received by commuters who now face public transport restrictions due to the COVID-19 pandemic. It will, as some netizens say, help prepare Filipinos for the "new normal" commuting in the National Capital Region (NCR).
As exciting as it is, this isn't the first time NCR leaders underscored the potential of a bike-friendly Metro Manila. In 2014, the MMDA introduced a bike-sharing programme with the hope of turning bicycles as a new mode of transport in the region. The authority halted it three years later because the lent-out vehicles badly needed repair. But now more than ever, Filipinos need a more bike-friendly Metro Manila — not just its tourist sites and business centres.
Also read: Life Cycles PH & Robinsons Malls Give Back to Our Modern-Day Heroes
In a more bike-friendly Metro Manila, social distancing and health regulations will be better controlled
Evidently, it really did take a pandemic before more Filipinos could recognise the benefits of urban biking. With this week marking the shift to a general community quarantine (GCQ) in NCR — wherein commuting is limited to trains, point-to-point buses, and ride-hailing vehicles, to name few — it's safe to say that Filipinos have a right to observe social distancing measures for themselves.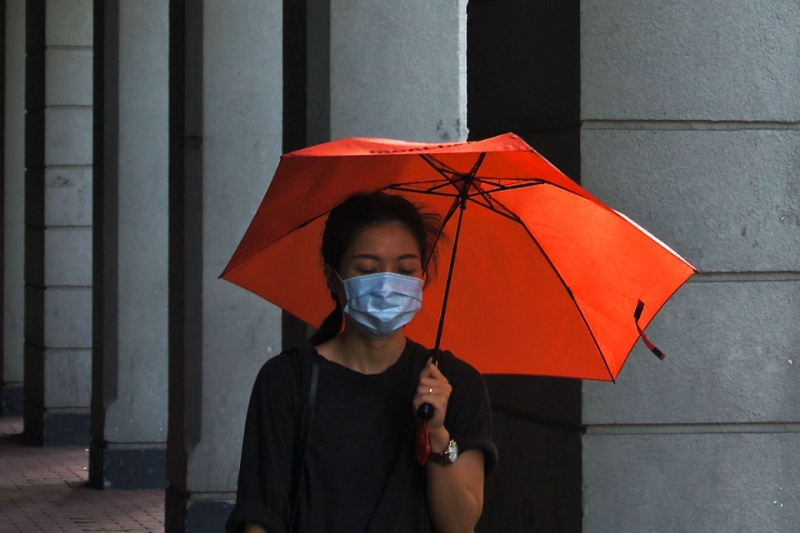 For photojournalist Jilson Tiu, going out during the recently concluded modified enhanced community quarantine (MECQ) proved challenging enough. But not even a childhood accident as an avid BMX rider stopped him from biking in Metro Manila so he could continue to cover stories, all the while following health regulations.
"As a freelance photographer and photojournalist, I need to shoot what's happening in my area," he said. "I've been seeing a peer of mine bike in Quiapo, and I realised, what if I resorted to biking again? That made me buy a folding bike. I was lucky and unfortunate at the same time to purchase a bike that's of high quality but super expensive. At the start, it may be difficult to ride five kilometres. But next thing you know, you're biking 30 to 40 kilometres a day with ease."
Before having to bike in Metro Manila, Jilson would commute by jeepney, train, motorcycle, or ride-sharing vehicle. "In this pandemic, I realised how important a car is. Not only will it allow me to cover what's happening in Metro Manila, but also shop and go anywhere I want at any time. A lot of my friends say that Angkas and Grab are expensive in the long run. But I have no choice due to my apartment not having a parking area even for a motorcycle."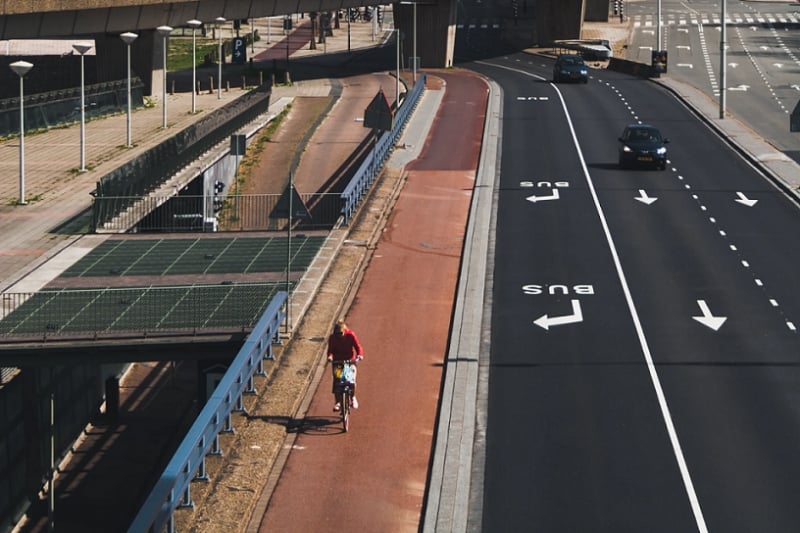 The same can be said about bicycles, naturally the more affordable alternative. With one, it would also be easier to comply with social distancing and other health regulations. "Concerning the health risks, one should just follow quarantine rules," Jilson advises. One can also easily observe proper disinfection procedures. For this, Jilson shared that he sprays his bike with Lysol every time he comes home from a ride.
Eduard, a biker for 10 years, agreed. "I believe this is the only transport that offers safety because you can manage social distancing," he said. "The government must prioritise having dedicated bike lanes in every city in Metro Manila so commuters can feel safe in using them, not just temporary ones installed for the sake of it".
In a more bike-friendly Metro Manila, commuting will be more efficient and affordable
But a pandemic like this should not be the only ground for having a more bike-friendly Metro Manila. When we move past all of this, bicycle usage should remain a practical option for the commuting public. In this case, easing down the megacity's traffic, which people regard as among the worst in Southeast Asia, should take precedence.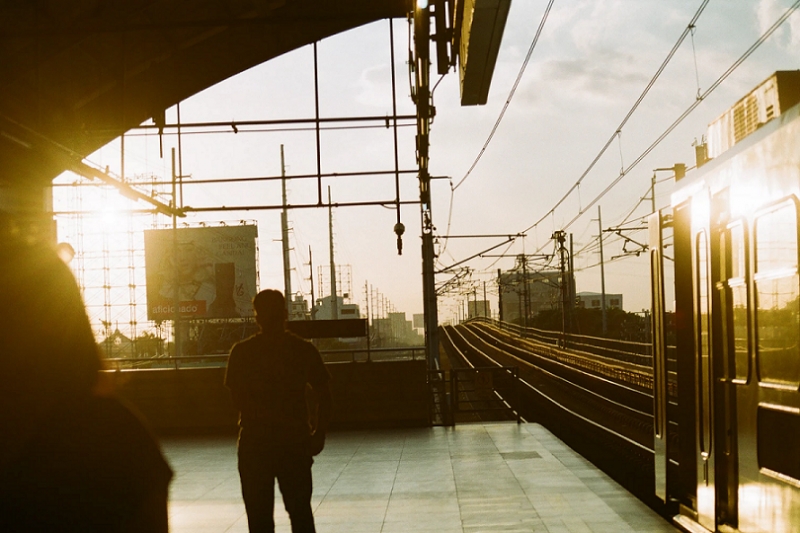 Before the quarantine, it would take Eduard an hour to get from San Mateo, Rizal to Buendia, Makati, where his office is located. The same route would take him three hours when he was still taking public transportation. "You wake up in the morning so you won't be late. For me, it was 3.30am to be exact. Then you need to go to the terminal by 4am to catch the first trip of the van. The line would be incredibly long, but I would manage to get on at 5am. I will arrive at the office at 8am."
In that state, Eduard would lose a lot of time and money. "If I left the office at 5pm, I would be back home five hours later. I would've used that time to spend quality time with my family. So I think that's one of the main points why I resort to using alternative transportation, which is very effective to me," he shared.
Jennifer, an enteral nutrition specialist for a pharmaceutical company in Alabang, said she usually spends two to three hours just to get to her office from Manila. The travel involves riding a van, bus, and e-jeepney. "It's extremely stressful for me because two hours is already the best-case scenario if I leave early in the morning. I could spend that huge amount of time doing other productive things. It's infuriating if people have to spend a chunk of their day commuting."
Asked if she would be willing to commute by bike in Metro Manila should it become more bike-friendly, Jennifer answers, "It's nice to think about it, but I think integrating the bicycle infrastructure into our existing transportation system presents many challenges. The bike lanes in Manila provide little protection. When traffic jams occur, these lines get indistinct as we all need to get to our destinations as quickly as possible."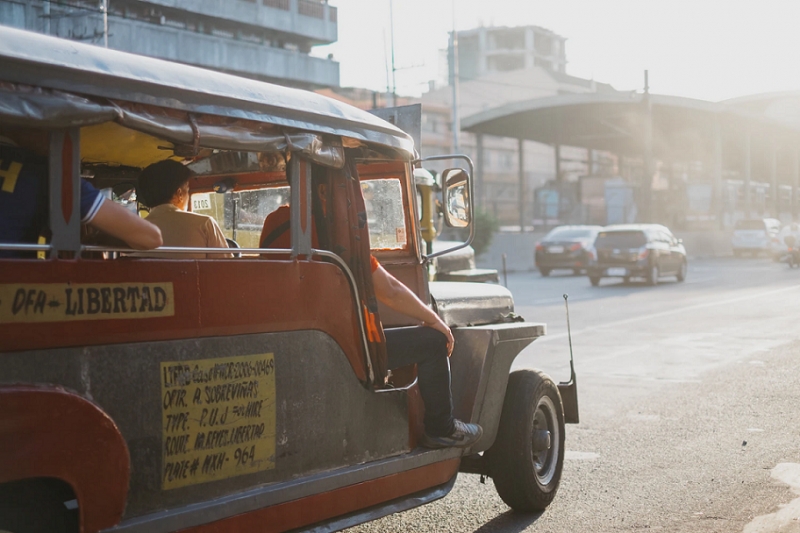 Nevertheless, Jennifer sees it as a definite probability provided authorities set tangible solutions. Among them is building protected bike lanes. "[Authorities should] build bike lanes that are protected and segregated. They must also create and strictly implement bike-friendly policies for the safety of cyclists," she shared.
Eduard stressed efficient planning, as even the roads now are unsafe for bikers like him. "The traffic condition of Metro Manila is very poor for commuters using a bike. The roads are unsafe and mostly built for a four-wheel vehicle," he said. "The government must plan it carefully because the lives of commuters are also at stake."
Also read: Biking Around Olango Island: Scenic Spots and Travel Tips
In a more bike-friendly Metro Manila, Filipinos can practise a healthier and more sustainable lifestyle
Health benefits are inseparable from the biking lifestyle. Experts say that apart from being a form of physical exercise, biking improves the mental and emotional health of bikers, too.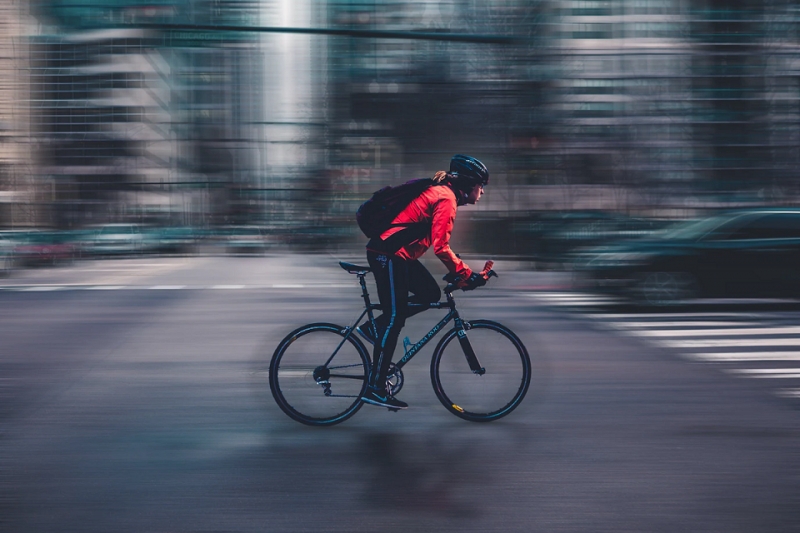 "Kung iisipin mo, napakasarap kumain nang madami na wala kang inaalala na kung paano mo ito tutunawin kinabukasan," Eduard said. "Dati ay halos hingalin ako sa paglalakad, ngayon hindi na. Dati ay hindi ka makatulog sa gabi dahil puno ka pa ng enerhiya sa katawan. Pero noong nagbisikleta ako, ang himbing ko matulog sa gabi. Noon, puno ako ng stress sa trabaho, pero pag nakasakay ako ng bike ko para umuwi, lahat ito nawawala."
[If you think about it, eating can be enjoyable when you don't have to think about how you're going to burn what you consumed in the morning. Before, I would often feel exhausted just from walking, but now it's different. I also found it hard to sleep at night, but because of biking, my sleeping habit improved. I would often feel stressed from work, but biking home also helps me relieve them afterwards.]
Franz, a graphic artist, photographer, and experienced biker in Metro Manila considers biking a full-body workout. He has been biking to and from work since 2016 for this reason. "Maraming pwedeng benefits and improvement especially 'yung cardio ng katawan natin. Nakakabawas din ng stress ang biking kasi marami kang pwedeng mapuntahan," he said. "Medyo tumaba rin ako, so biking ang nag-give way sa akin para pumayat ako."
[Biking offers several benefits and improvement opportunities especially for a body's cardio. It also reduces stress because it brings you to many places. I was also bigger back then, and biking paved the way for me to lose weight.]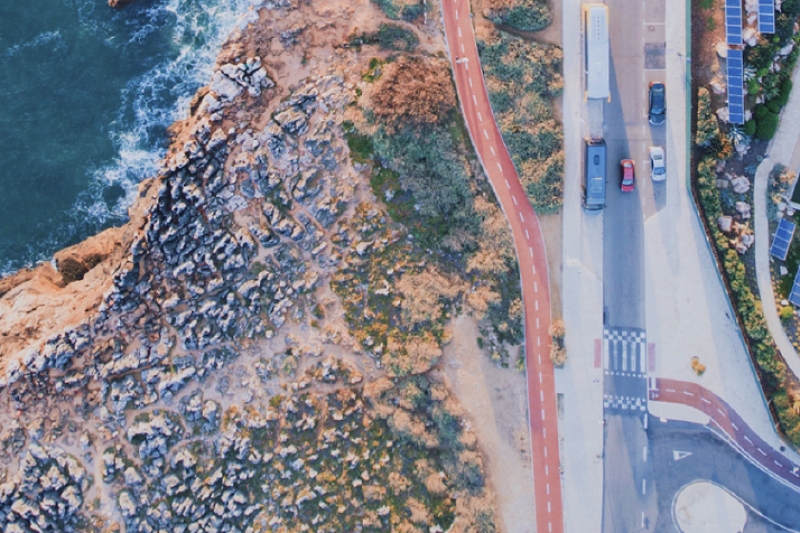 Furthermore, a healthy lifestyle should go hand in hand with having a safe environment to bike in. In turn, a bike-friendly Metro Manila would help reduce our carbon footprints, giving Filipinos a pollution-free commuting experience.
"Ang paggamit ng bisikleta, hindi na kailangan ng isang elemento o kemikal para mapatakbo," Eduard also added. "Alam naman natin ang polusyon nandyan at patuloy na dumadami gawa ng parami nang paraming sasakyan. Kung matutunan lang ng mga tao na gumamit ng bisikleta, hindi na natin poproblemahin na magkasakit dahil malinis 'yung nilalanghap na hangin natin."
[Riding a bicycle doesn't require chemicals. We already know that pollution is there and will only get worse as more people use conventional vehicles. If people learn how to use bicycles, we will no longer worry about getting sick because we'll have cleaner air.]
Also read: 6 Cycling Routes in Asia With the Most Stunning Views
With better planning and more cooperation, a more bike-friendly Metro Manila is possible
While having bike lanes during the GCQ offer a promising start, biking in Metro Manila remains dependent on clear biking regulations, solid infrastructure, and support from relevant groups as well as commuters. To this, Franz, who spends 15 to 30 minutes of biking to his offices within San Juan and to Quezon City, calls on other motorists to be more respectful of bikers. In turn, bikers should well do their part when it comes to biking etiquette.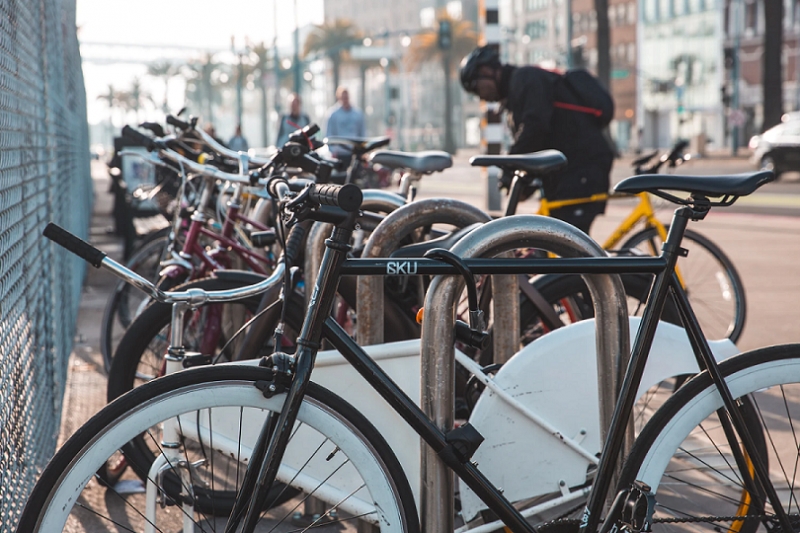 "Sana kung may makita silang nagba-bike, huwag nilang singitan or gitgitan. Busina rin para aware si biker na may kotse pala sa gilid o likod," Franz added. [When other motorists see bikers, I hope that they won't cut into them. They should also honk their horns so the bikers will be aware that there's a vehicle beside or behind them.]
Having biked just a little over five times during the quarantine period, Jilson raised the same issue. "My last ride was particularly irritating. A media van beat the red light and it almost hit me," he said while highlighting the importance of having stricter rules for machine-powered vehicles.
According to him, authorities should also look into bike security as there are reports about bicycles being stolen in Manila malls. Without enough bike parking zones, nothing will stop these events from occurring.
"I was shopping at Lucky Chinatown and ran out of bike parking, so I needed to share a very tight space with another bike, which is a risk because thieves can blend in the crowd. They don't steal the whole bike. They steal tires, saddles, and lights," he shared. To address this, he recommends providing more bike parking areas, including paid ones for tighter security.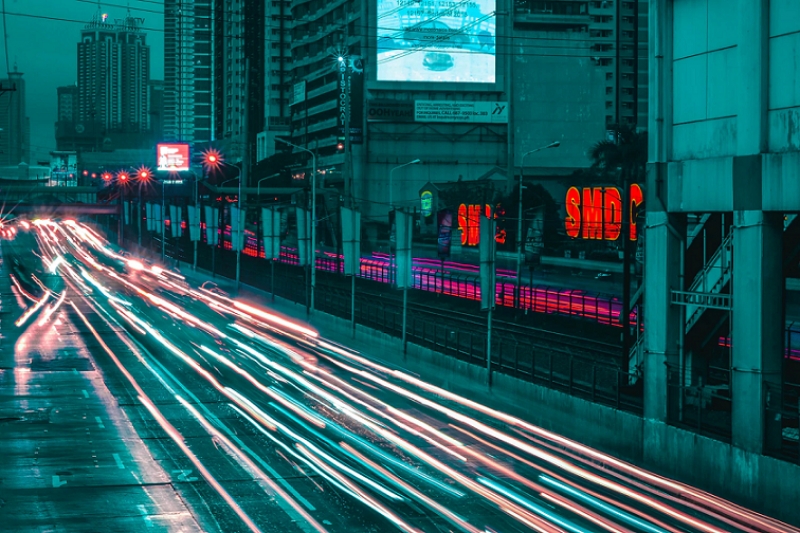 Like in Japan, Taiwan, and Singapore, making Metro Manila more bike-friendly will take time to get used to, let alone properly implement. But with a deadly virus at large, we can at least agree that it's one of a few things NCR officials can focus on to safeguard their citizens. With vaccines not yet available, at this point, prevention is just as efficient as curing.
The long-term benefits of biking in Metro Manila are likewise inarguable. Once Filipinos have gone past worrying about things like traffic, health, and safety for their daily commute, a more productive NCR is within the realms of possibility. A temporary initiative is a good start. But now more than ever, we deserve a permanently bike-friendly Metro Manila with a clear-cut biking policy that's also effective, inclusive, and sustainable.
---
Featured image credit: Robert Ruggiero | Unsplash