To my dear friends in the South,
Perhaps you already know where this letter is headed, and surely none of you will take any of my thoughts by surprise. It's been years since I last accepted an invitation to travel to the South. And honestly? I probably did so then out of pure guilt for my endless no's.
First of all, know that I sincerely love you. Unfortunately, my love does not extend to braving hours in the Commonwealth–EDSA–C5 traffic. In my defence, I think I've tried hard enough before ultimately quitting on South events. I'll even list down all my failed attempts to get to the South in one piece.
Also read: 10 Hugot Lines for Your Commuting Feels
I've tried riding the train.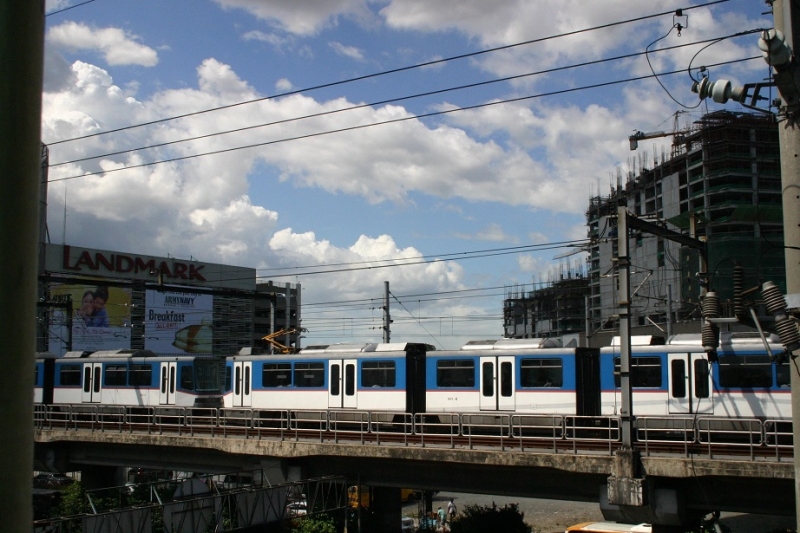 What used to be my go-to mode of public transportation has disappointed me too many times to count. As if the long queues aren't enough, the MRT has this habit of breaking down whenever I'm in it. It's as if it knows when I'm there! Alas, I've also witnessed robberies in different train stations. And I've seen someone fainting inside the cart, too, because, for some reason, the air conditioning units never work.
I've tried riding jeepneys.
I work on my phone a lot during my commutes because it's the only way I can stay productive while I'm stuck on the road. One time, while the jeepney I was in was stuck in Veterans Avenue traffic, a kid snatched my phone. Of course, as the workaholic that I am, I snatched it back. He had another snatcher back him up, and we ended up practically playing tug-of-war in the middle of the street — two (the boys) versus one (me). Thanks to the adrenaline rush, I won. And thanks to the heavy traffic, I got back to the jeepney safe, sound, and shookt.
While I felt pretty cool, as all the other passengers were applauding my action-start stint, I never rode the jeepney going that route again. Sad to say, that's the only jeepney route to the South.
I've tried riding the bus.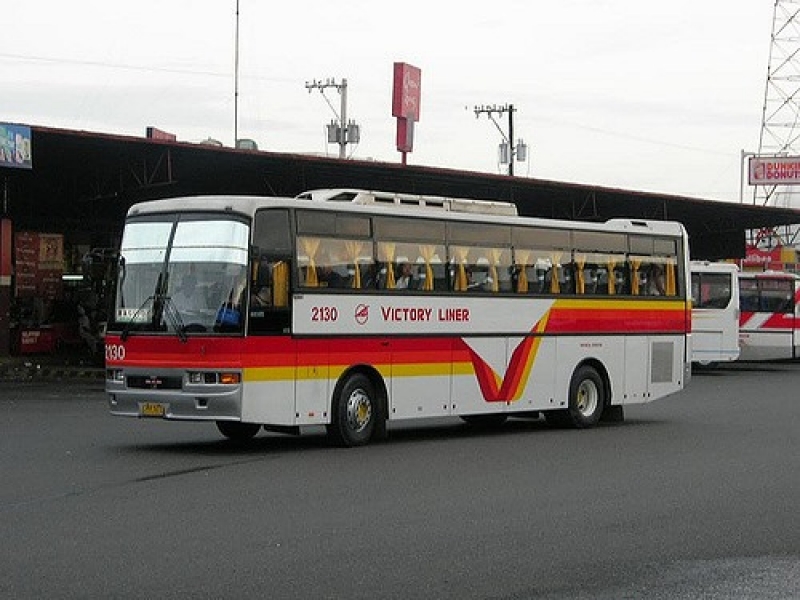 Ah, I'm a paranoid commuter. I can't help but think of the worst-case scenario when a man sits beside me on the bus. We've all heard stories of sexual harassment, especially in buses that force you to squeeze yourself into tiny spaces. Thank God I haven't experienced any of that.
What I have experienced is this: One rainy night, I was headed home from a long day of interviewing people at Luneta Park. After a couple of hours of waiting for a bus, I finally spotted one going to SM Fairview. I was drenched and desperate to go home, so I forced myself inside even when there was practically no space left. Needless to say, half my butt was hanging off the second step of the bus. I held tight on a pole, but my hand — being soaked — kept slipping. I survived around half an hour of that — and of people passing by me, hitting me with bags and kicking my head like I was invisible — until I decided to get out of the bus and look for another vehicle instead.
I've tried riding cabs.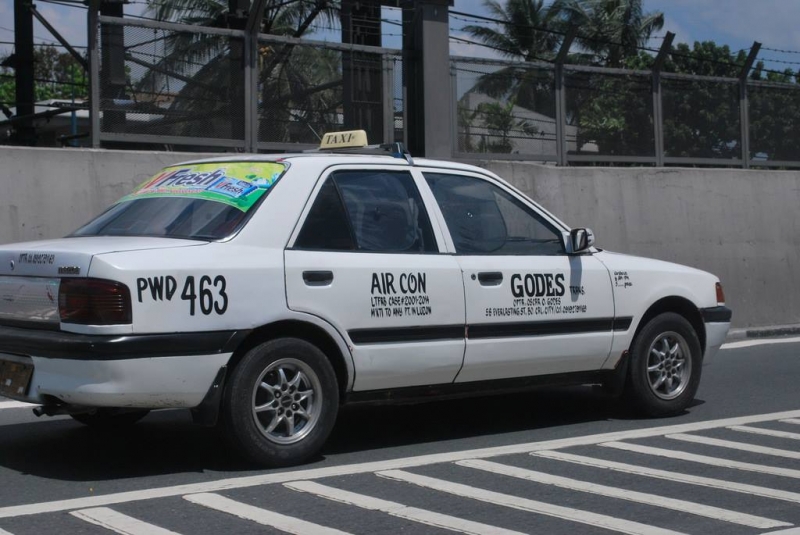 From my house to TriNoma, a metred taxi costs about ₱300. If it's rush hour? It sometimes reaches ₱500. From TriNoma to the South? Well, I'm practical enough never to have tried taking a cab to go there. But, I've heard some of my friends saying their metres had reached ₱700. That's practically what I'd pay for a two-way bus ride to and from Baguio or Baler. No, thank you!
I've tried driving, too…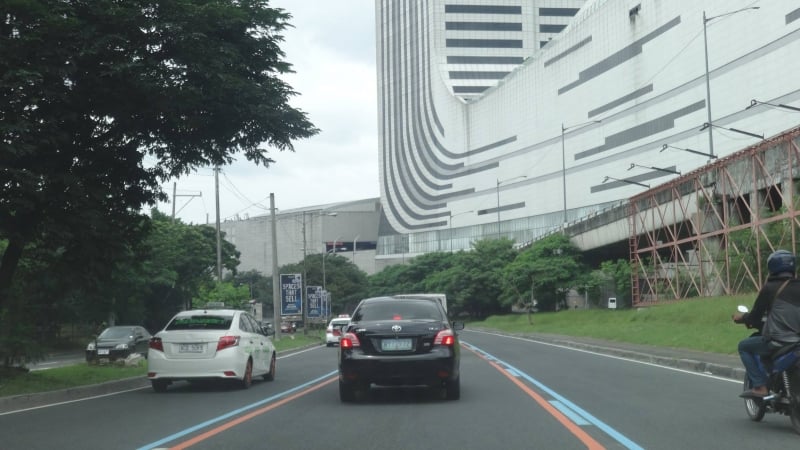 I used to love driving until I was rudely cut by a jeepney in Commonwealth. I had a long and tiring day in Ortigas, and I was rushing back home because I was super hungry and I was suffering from dysmenorrhea. (Disclaimer: Before any of you hate on me, I was sticking to the 60 kph speed limit, okay.)
Out of nowhere, a wild jeepney appeared in front of me. It came from the sidewalk — how was I supposed to prepare myself for that?! Tired as I was, I didn't want to bring the incident to the police station anymore. Good thing my dad was there to fend for me, and we settled with the small amount of cash the driver offered. Of course, it wasn't enough to pay for even half the damage our car got. But, I had no more energy to spend the night defending my rights.
Also read: Real-Life Pinoy Horror Stories: Commute Edition
Why I'm writing this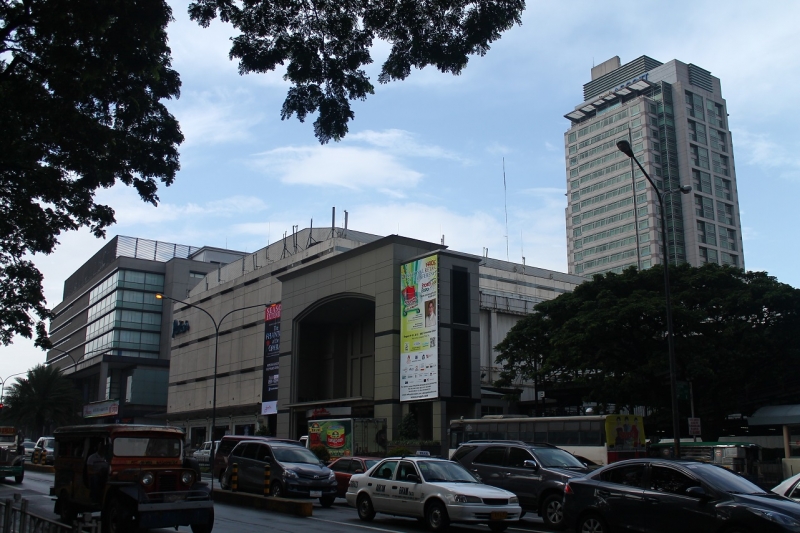 Recently, Twitter user Kat Mayuga tried doing the math for us. She claimed that Glorietta is the fair meeting point for North and South people planning to see each other halfway. Several North people have already pointed out how this argument is faulty:
Normally, southbound traffic is heavier in the morning and northbound traffic is heavier in the evening.
Quezon City just has horrible traffic in general.
North people don't have too many good public transportation options.
As for me, I'm a super North girl. It takes me at least an hour to get to TriNoma. So think of it this way: You're asking me to have dinner with you after work. That means, if I leave the house at 6pm, I'd arrive in Makati at around 9pm. That leaves us around 30 minutes to talk, because I'll have to start heading home by 10pm at the latest so that I'd be home before midnight.
Okay, how about a weekend gig, you say. Basically, that means you want me to spend at least six hours of my weekend on the road. I'm sorry, friends. I love you, but that's just never worth it.
On the other hand, I'm grateful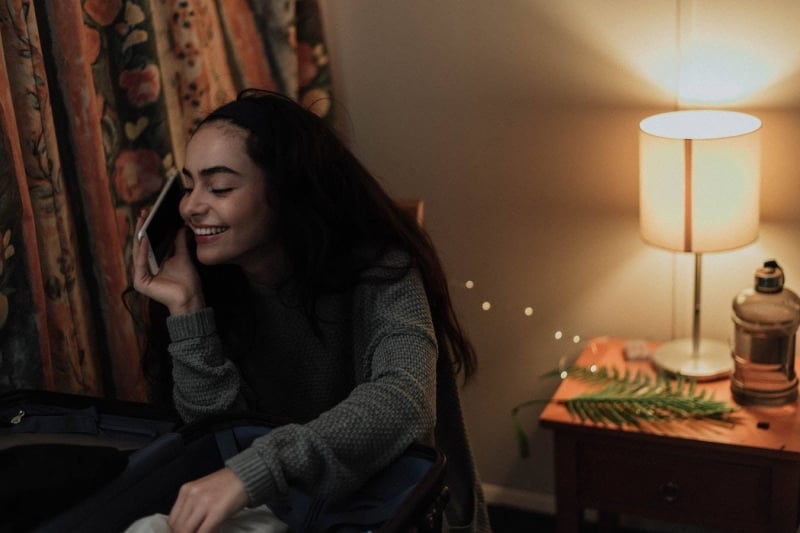 Many of you might be thinking I'm exaggerating when I talk about how terrible it is to travel from North to South. I wish I were, though.
On the other hand, I'm grateful that you haven't kicked me out of your lives. And, I'd like to take this time to really extend my gratitude.
Friends, thank you that you haven't unfriended me yet despite my frequent absences. Thank you for adjusting for me when I say I'm unwilling to travel for more than a couple of hours. And thank you for putting up with our friendship, even when you're not fans of long-distance relationships.
Thank you for inviting me even when you know I'll say no, just so I won't feel left out. Actually, thank you also for when you don't invite me, just so I won't feel guilty for rejecting you once more.
Thank you for bearing with phone calls and Messenger chats — as these are all I can offer for now. And thank you for offering to travel with me to distant places, because you know that's the only way I'd agree to meet up with you.
Thank you for understanding that as much as I love travelling, I just can't travel to the South. Sorry, I can't make travel happen.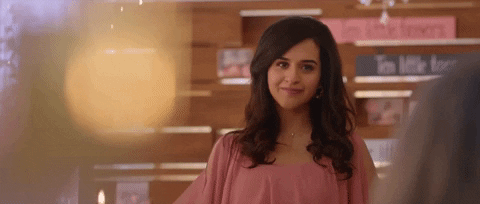 Love,
Your dear friend in the North