El Nido is a top summer destination in the Philippines, but even during the rainy season, it is still flocked by foreign and local tourists alike. I've been there this June, and I can't blame visitors for falling in LOVE with this extremely alluring tropical paradise.
Also read: 4 Days 3 Nights El Nido, Palawan Itinerary for Your Summer Getaway
If El Nido is on your DREAM Travel Wish List, here's a definitive guide you MUST read before your grand getaway.
Getting There
By van
This is by far the most common and practical way of getting to El Nido. Visitors usually arrive at Puerto Princesa, Palawan's capital city, then ride a van that will take them to El Nido. Van transfer rates range from PHP 500 to 800 per person per way. Do note that travel time takes about 5-6 hours, so if you don't want the long road trip, you may choose the next option – direct flight.
By plane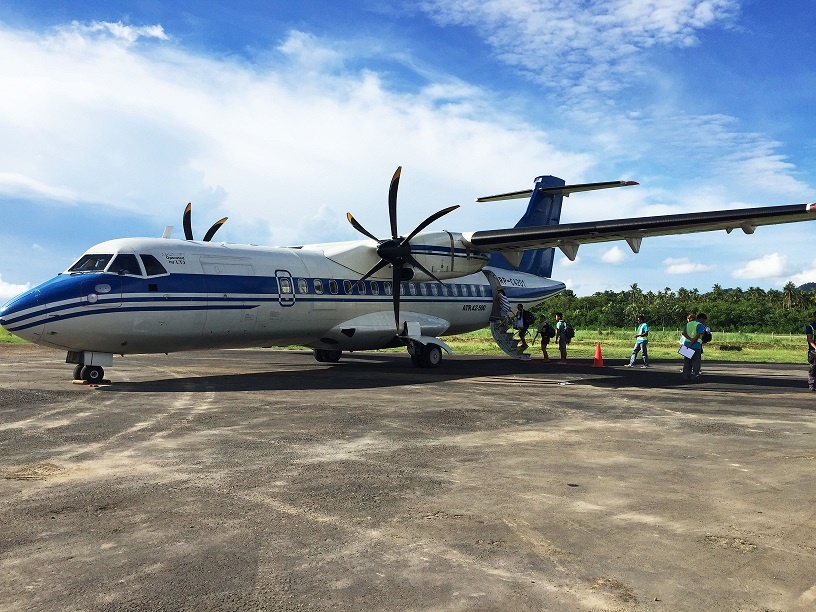 If you're like me who hates butt-numbing rides, you can book an AirSWIFT direct flight from Manila or Cebu to El Nido town proper. Of course, airfares are not cheap because this is an exclusive airline with its own private airport (El Nido Airport aka Lio Airport) in barangay Villa Libertad.
I booked a round-trip promo fare for PHP 7,200 (all-in). It may be pricey, but think of it as buying your precious time and saving yourself from the excruciating, long land trip. I'm willing to pay the price in exchange for the 12-16 hours of being on the road.
From the airport, you can hire an entire tricycle for PHP 200 to take you to the town proper. Travel time from the Lio Airport to El Nido town is approximately 15-20 minutes.
By bus
Travelling by bus is a cheap way to reach El Nido. However, it would be a butt-numbing 6-8 hours of travel. RoRo buses depart at San Jose Terminal in Puerto Princesa with fares ranging from PHP 300-500 depending on bus type.
By ship
The longest and probably the most tiresome way to El Nido is following the Manila-Coron-El Nido route on a passenger ship. From Manila, you can take a 2Go Superferry to Coron which takes about 15 hours. Fares range from PHP 1,000 to PHP 1,500. From Coron you can ride an outrigger boat to El Nido for 8 hours with fares starting from PHP 1,500. This option is relatively cheap, but I can't imagine the very long, unpredictable sea trip.
Getting Around El Nido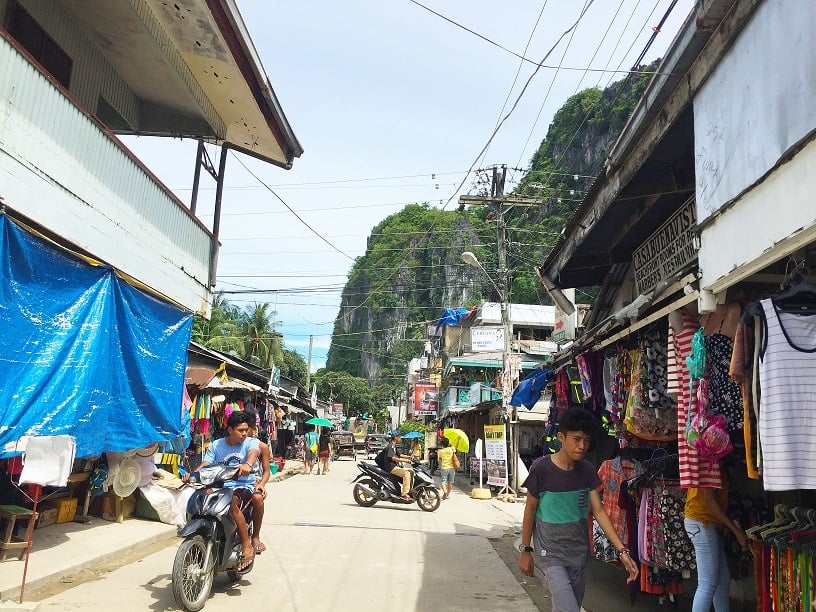 El Nido town is just small so establishments are just a walking distance from each other. Tricycles are aplenty with fares from PHP 50-200 depending on distance. I encourage you to walk instead of taking the trike to lessen your carbon footprint. Plus, it's a good way to burn those extra calories.
Also read: These 20 Incredible Photos Prove El Nido is Truly a Heaven on Earth
Accommodation
Accommodation options are so many — you'll have a hard time choosing where to stay. For the budget conscious, stay in inns and guest houses.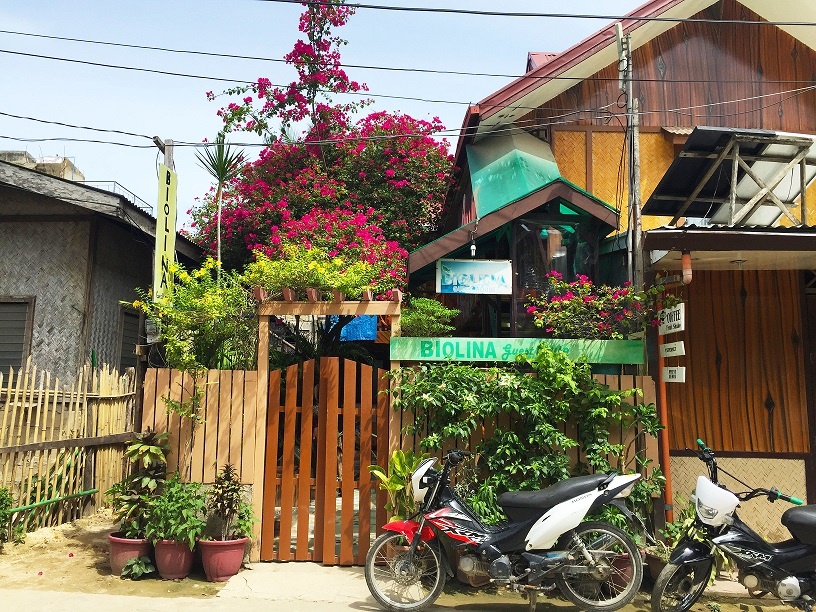 We stayed at Biolina Guest House, as recommended by a friend. I've heard and read some positive feedbacks from people who stayed there before, and I wasn't disappointed. The great hospitality of the owners, the location, our room, the rates, and the arranged tours, were all within my expectations. There's free coffee and Milo too — good points for a coffee and Milo addict like me! Our room costs PHP 2,000 / night, good for 4 persons. You may contact these numbers for reservation: +63916-217-6130 or +63910-200-5072.
Mid-range hotels are also aplenty. I could not personally recommend any because I haven't stayed in one. Browse Agoda, Booking.com or find a good travel agency to book your accommodations based on your budget. If you have no pre-arranged accommodation, you can always walk into the hotels and check their rooms before making your final decision.
Want to stay in a high-end resort? El Nido Resorts offers eco-friendly accommodations in the middle of the lush, breathtaking El Nido landscape. Choose from their sustainable island resorts — Apulit Island, Miniloc Island, Lagen Island and Pangulasian Island. Prices range from PHP18,000 to PHP 40,000 or more per night. Yes, that expensive! I can only dream of staying in one of these resorts.
Food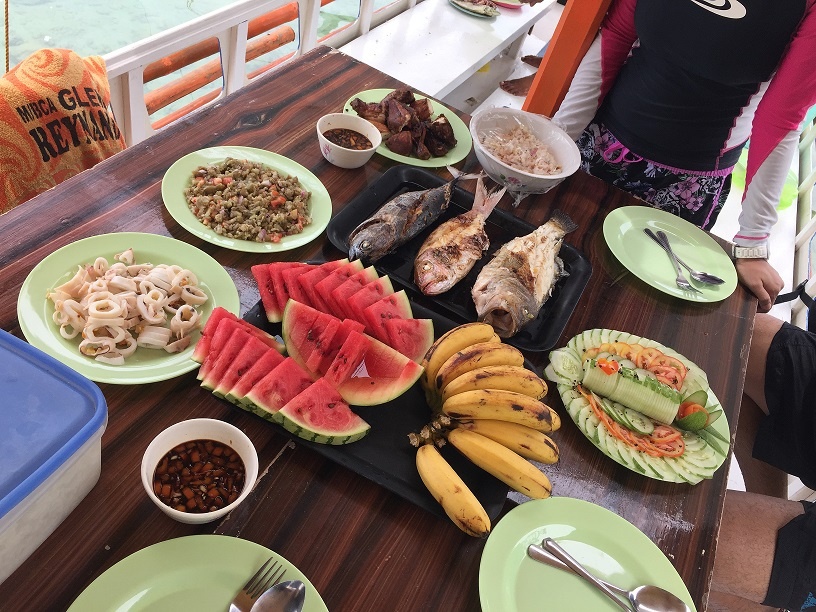 You don't have to worry if you're picky with food because there's a wide range of food options, from pasta to meat to seafood. Here are some recommended restaurants for you. The first two are my personal recommendations, and the last two are recommended by the locals we asked.
Artcafe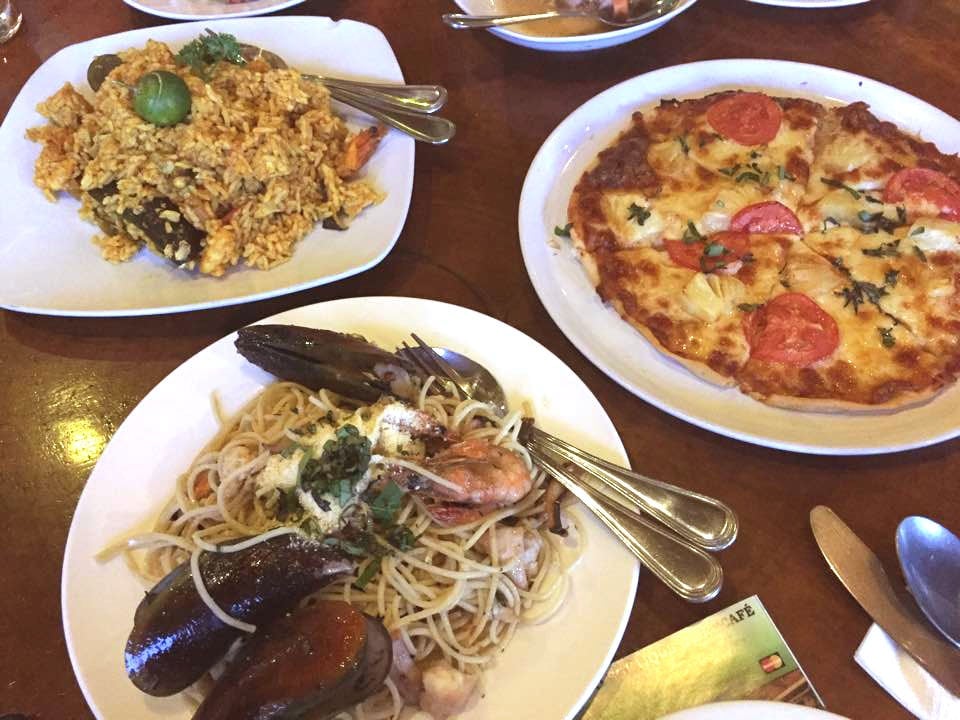 You can never go wrong with Art Café. The ambience, the food variety, the prices and the service are all GREAT for me! No wonder locals always recommend this one. I recommend it too! We ate here every day for four straight days. You can just tell how much we love the place.
Personal Favourites: Artcafe pizza, seafood paella, kinilaw, homemade cake, fruit shake
Price range: PHP 180-395
Sea Jane Restaurant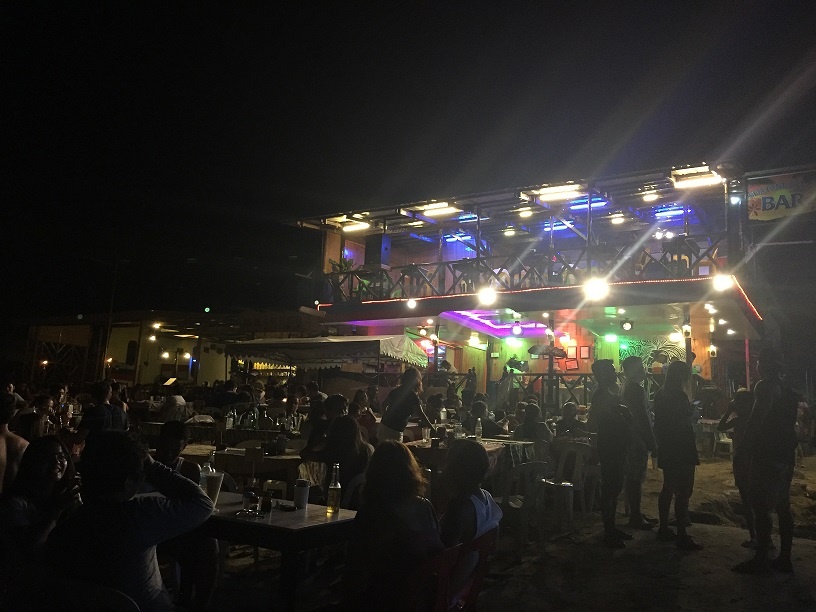 For seafood lovers, Sea Jane is your haven! It's located by the beach, and you can easily spot it because it is swarmed by lots of customers especially during dinner time.
Personal Favourites: chili garlic shrimp, sinigang na isda
Price range: PHP 200-300
Seaside Restaurant
We failed to eat at Seaside because it was full of people when we got there. This restaurant was recommended by our guesthouse owners but it could be a little difficult to have a table. It's best to go there earlier than meal time so you can beat the crowd.
El Nido Corner
Our island hopping tour guide recommended El Nido Corner but we also failed to dine there so I'm not quite sure if the food, the ambience and the service are all worth it. There are mixed reviews about it – some say it has a perfect location for sunset viewing but their service is so-so. It's worth checking out though.
Island Hopping Tours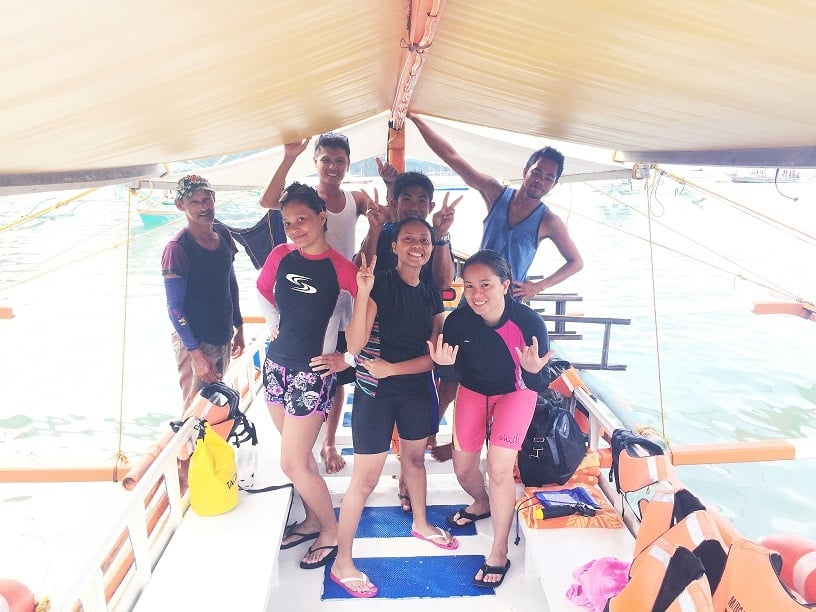 With our island hopping tour guides
Your El Nido trip will not be complete without ISLAND HOPPING! This is by far the most extensive and most breathtaking (quite literally) island hopping experience I've ever had in my entire life. Would you believe, we visited 19 island attractions in 2 days!? Yes, Biolina Guesthouse arranged the combined tours for us.
There's basically 4 types of island hopping tours (A,B,C,D and sometimes E) available.  We combined Tours A & B for one day, and Tours C & D for another day. See photo below for reference: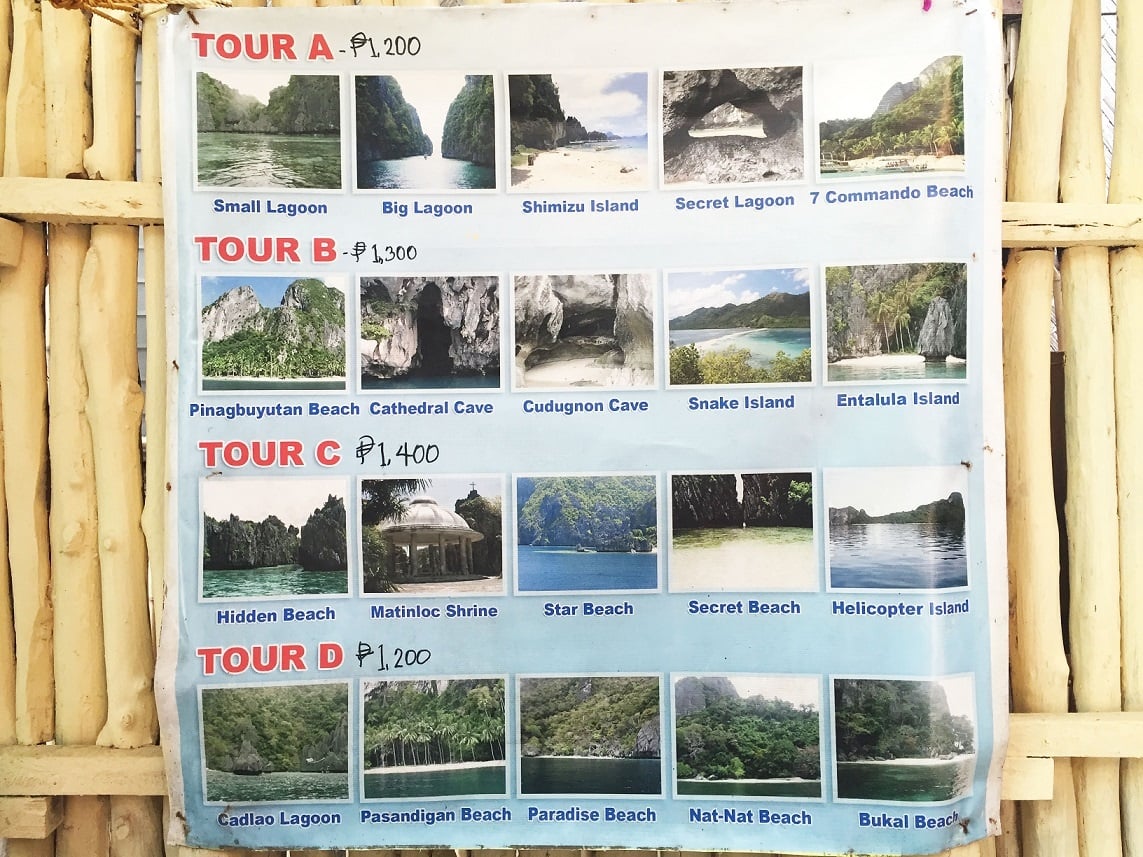 If you combine the tours like what we did, the number of attractions you will visit depends on weather conditions and your stamina. Tours A and C are the most preferred, but since we're already there, we decided to experience everything! Of the 19 island destinations, here are my top favourites:
1. Helicopter Island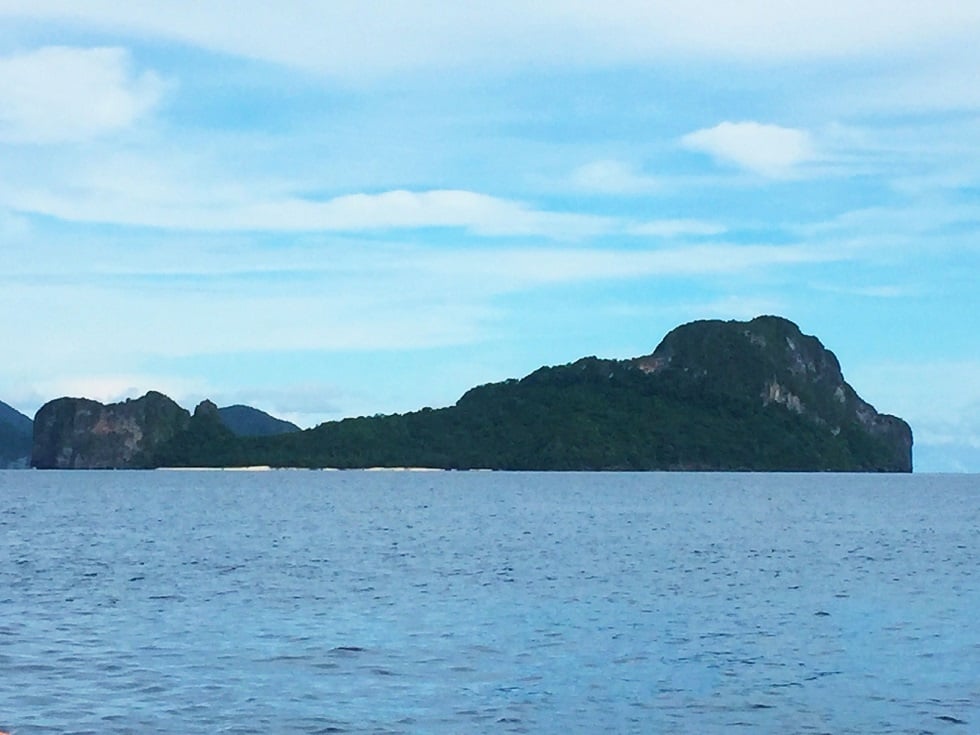 2. Pinagbuyutan Island AKA The Survivor Island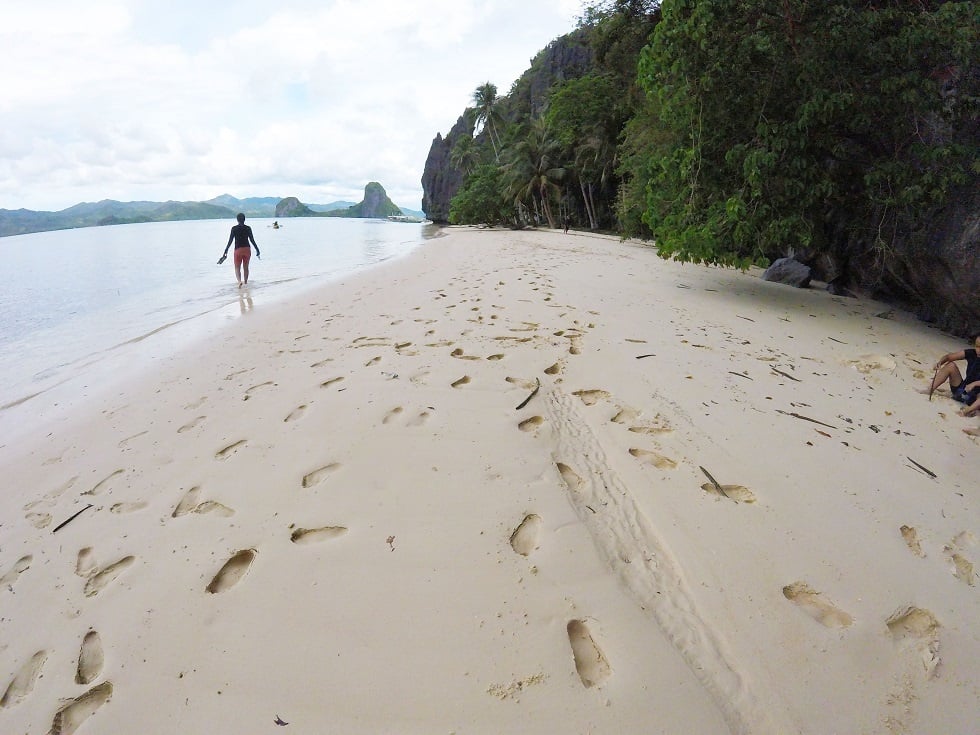 3. Cadlao Beach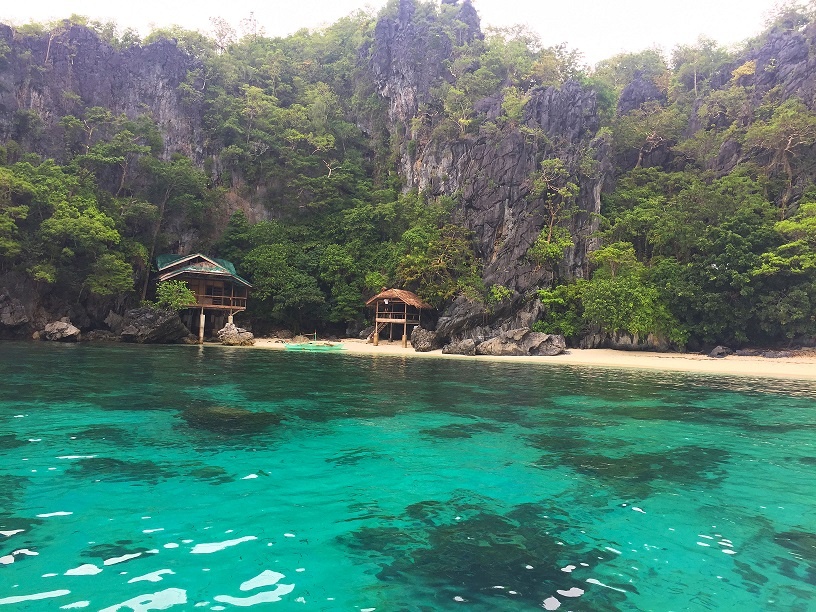 4. Pasandigan Beach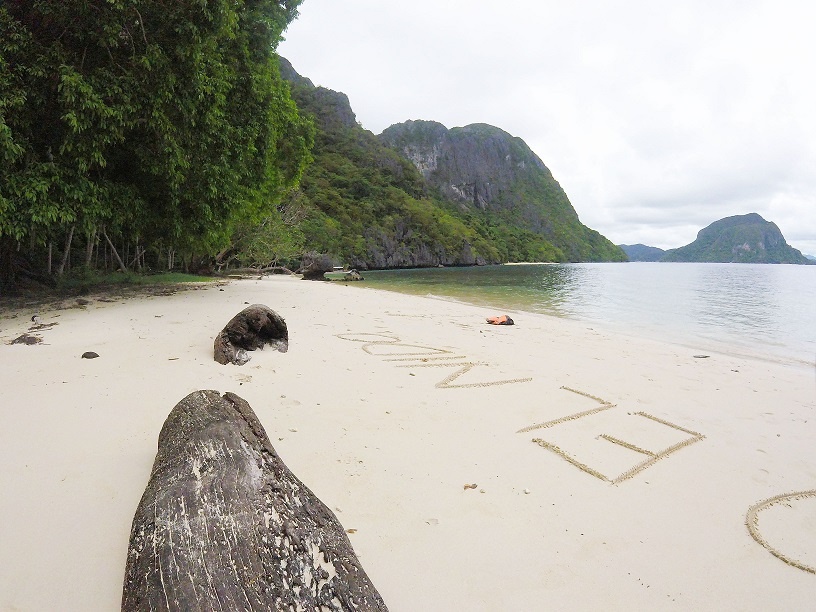 5. Shimizu Island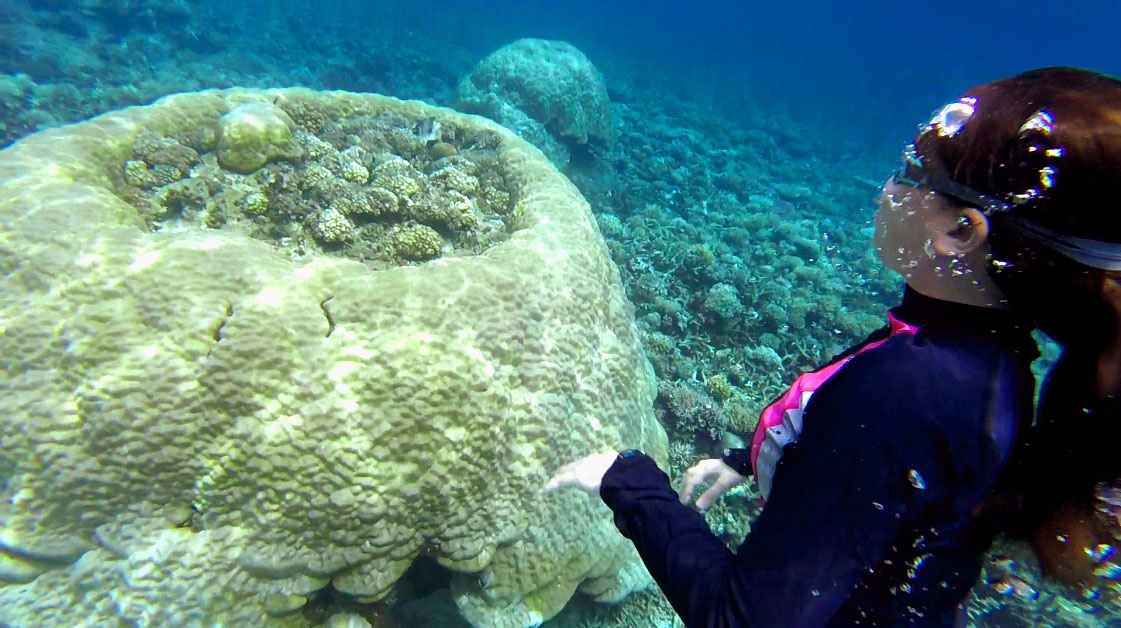 6. Matinloc snorkelling area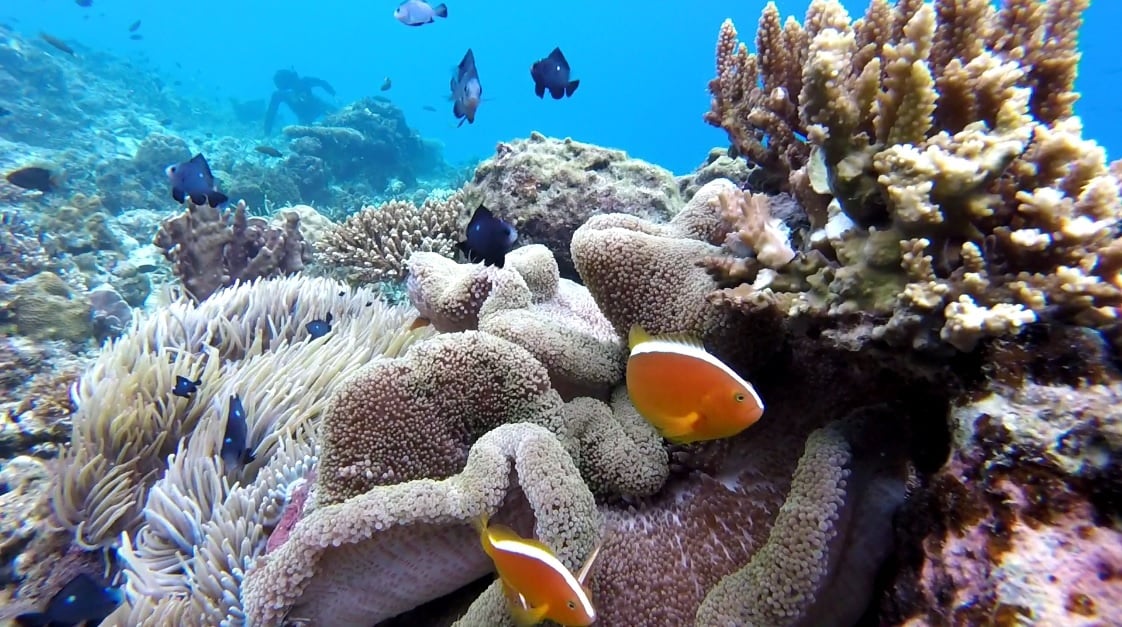 7. Popolkan Island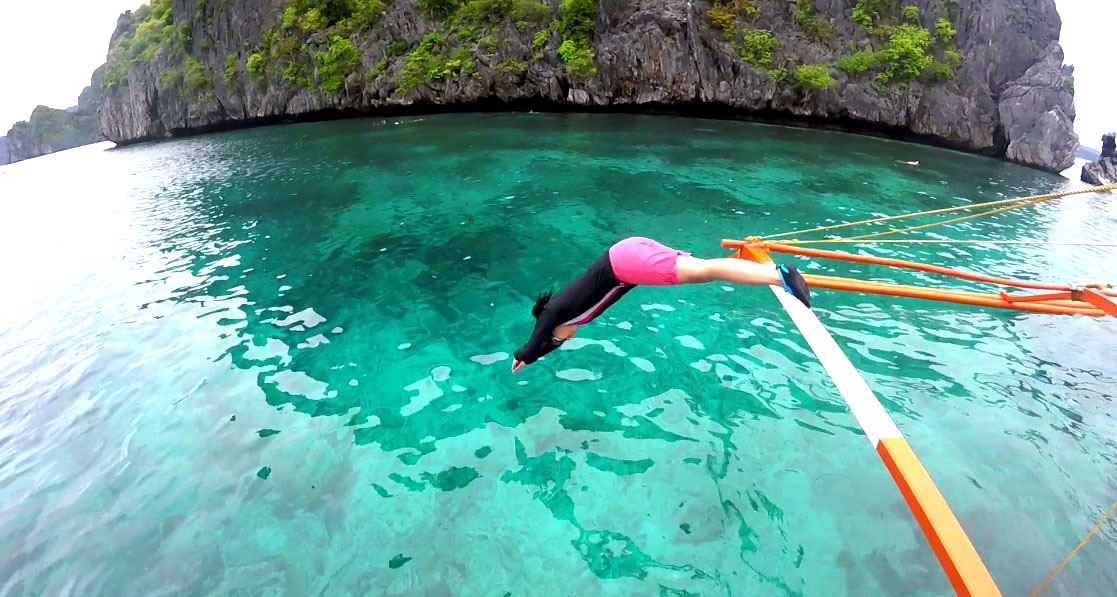 8. Small Lagoon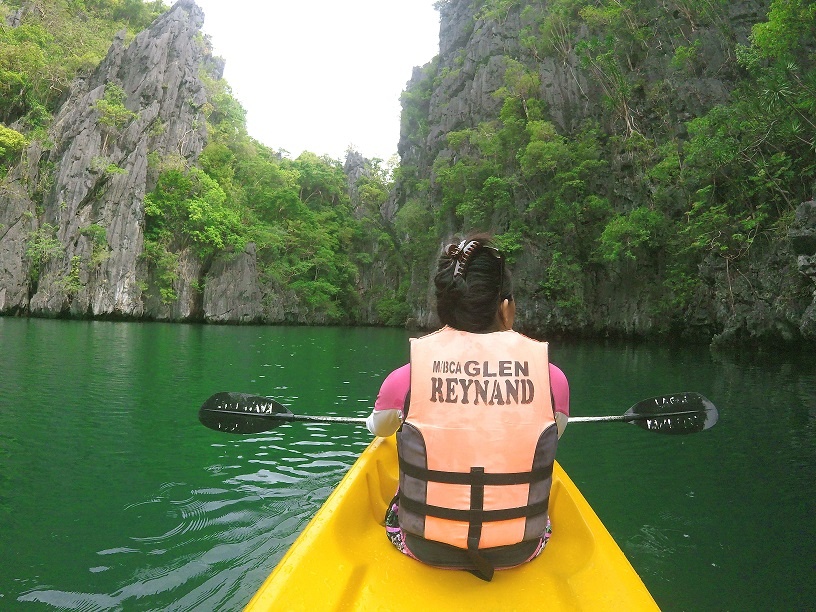 9. 7 Commandos Beach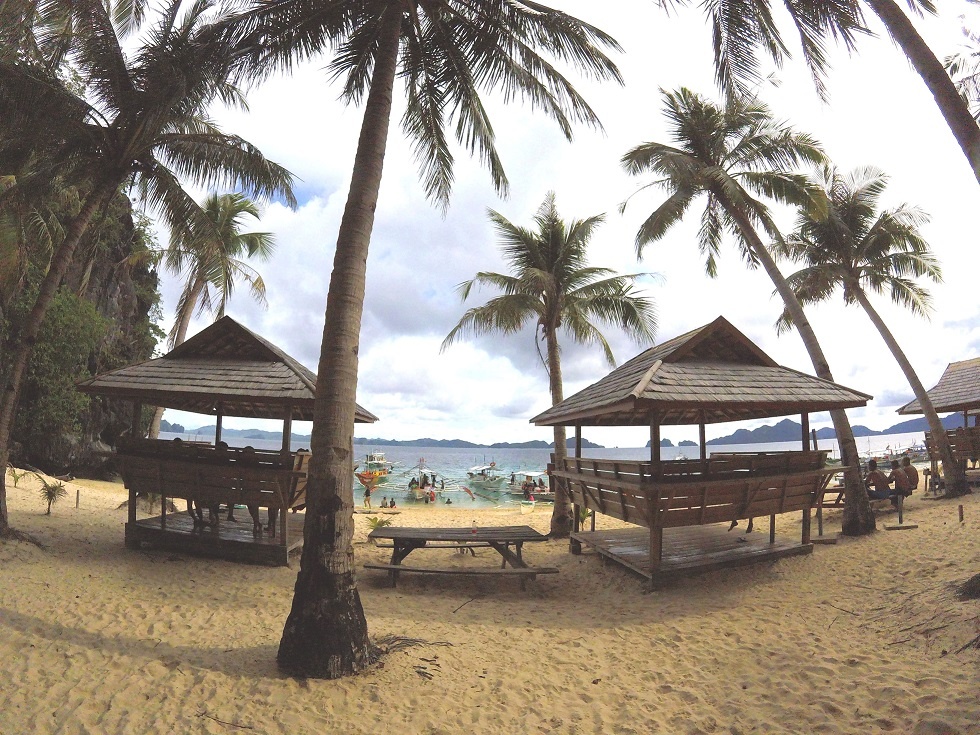 10. Snake Island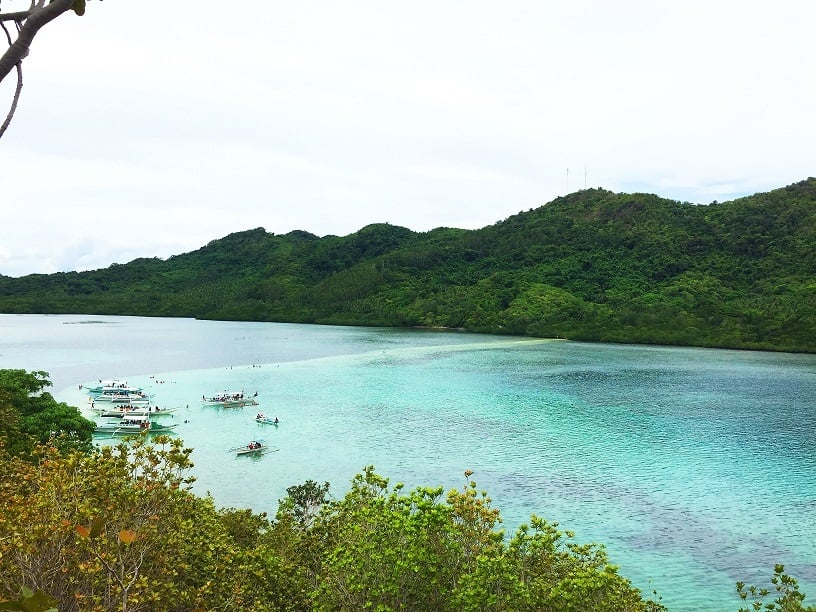 More Things to Do Other than Island Hopping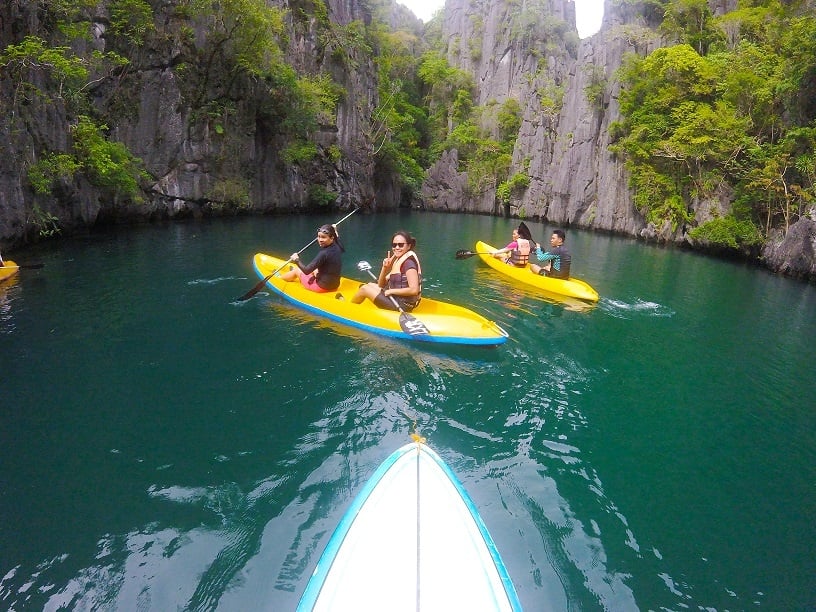 Camping

Kayaking

Road tripping

Free diving

Canopy walk

Sightseeing

Getting a Massage
Travel Tips
Put on sunscreen especially when island hopping

There are jellyfish-infested areas so wearing a rash guard is recommended

There are slippery and rocky parts so it's better to wear aqua shoes than slippers

There's actually an ATM machine near the municipal hall but it's best to bring enough cash

Leave No Trace everywhere you go

Do NOT collect seashells and sands — what's in El Nido remains in El Nido

Do NOT touch or step on the corals

Conserve water because El Nido still has no established water system yet

Interact with the locals — they always have interesting stories to share

Enjoy and make room for spontaneity
Budget
So how much do you really need for El Nido, you ask? It actually depends. For our 4-day trip, I spent around PHP 10,000 (excluding flights) for accommodation, food and island hopping tours. I don't consider it a budget trip because we splurged on FOOD! Yes. You can balance your expenses according to your interests. This couple travelled 5 days to Puerto Princesa and El Nido for only PHP 11,533.505 each, and this barkada spent 5 days in El Nido for only PHP 6,730.66 (all-in). I hope it helps you to get a rough estimate.
This guide only covers the essential things you need to know about El Nido. I'll leave the rest to you. Happy trip!