Image credit: MMDA
Heads up, Manila dwellers: The Metro Manila Development Authority (MMDA) relaunched the Pasig River Ferry last 9 Dec 2019 and they're giving out FREE rides until 31 Jan 2020!
Also read: An Open Letter to Manila — Love, Manila Girl
The move was initially made to help decongest traffic in Metro Manila during the holidays, but it would certainly help commuters widen their public transportation options any time of the year. This was confirmed in a press release issued by the MMDA following the relaunching ceremony held at the Pasig River Ferry's Lawton Station in Manila.
"The Pasig River ferry service has been an alternative mode of transport to Metro Manila commuters who want to avoid traveling the busy streets of Metro Manila. They can enjoy ferry rides between Pasig City and Manila City for free until the end of January," said MMDA Chairman Danilo Lim.
Also read: Manila-Bataan Ferry Service Cuts Down Travel Time to 50 Minutes
Lim also assured the public that ferry stations were refurbished and more boats were added to the existing fleet in time for the public relaunch. Additional personnel will also be designated to man the operations and readily assist commuters.
Pasig River Ferry basics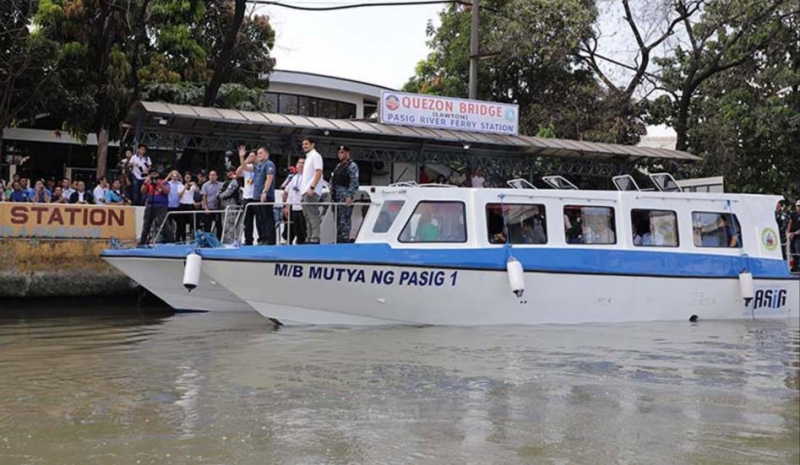 In case you were wondering what you can expect from the Metro Manila ferry service so far, here are a few fast facts that will give you a clearer picture.
What exactly is the Pasig River Ferry's route?
You will find the Pasig River Ferry taking passengers from Escolta in Manila to Pinagbuhatan in Pasig. In total, that's a 25-kilometre route.
Also read: Manila to Bataan by Ferry: A Quick Guide
How many boats are available?
Currently, there are seven boats that ply the Pasig River Ferry route. Out of these seven, two bigger boats can carry 57 passengers, three medium-capacity boats can carry 36 passengers, and two smaller boats can accommodate 16 passengers.
Where can I ride the ferry?
The Pasig River Ferry features 11 stations all equipped with waiting areas, CCTV cameras for passengers' security, and WiFi. The following are stations per city that the Pasig River Ferry passes through:
Manila — Lambingan, Sta. Ana, PUP, Lawton, Escolta

Makati — Guadalupe and Valenzuela

Mandaluyong — Hulo

Pasig — Pinagbuhatan, San Joaquin, and Maybunga
Aside from adding more boats to the current fleet, plans of expansion include the construction of three more stations: Quinta Market (Manila), Circuit Makati, and Kalawaan (Pasig).
What's the daily schedule?
The ferry service operates from Monday to Saturday, with first trips in the following stations:
7am — Pinabuhatan, Pasig to Guadalupe, Makati

6.30am — Guadalupe, Makati to Escolta, Manila
Last trips are as follows:
3.30pm — Guadalupe, Makati to Pinagbuhatan, Pasig

5.30pm — Escolta, Manila to Guadalupe, Makati
How much is the regular rate?
As of publication, promo fares will apply until January 2020. MMDA has already announced that it will be offering free rides to commuters until 31 Jan. Updated rates will be announced soon after, Lim said.
So how about it? Interested in riding the Pasig River Ferry? We think it's a great way to get around the city and explore the Metro even on the weekend. If you've already tried the Pasig River Ferry, tell us about your experience and tag us @tripzillaph. All aboard!