There's nothing like a Paskong Pinoy. We know that you're all busy with last-minute Christmas shopping, but if you're looking for something to spice up the holidays, don't miss the #PaskongKawiteno experience! Because, what better way is there to celebrate a Filipino Christmas than to bask in the festivities in Kawit, Cavite?
Also read: 12 Things You Miss in the Philippines When You Spend Christmas Abroad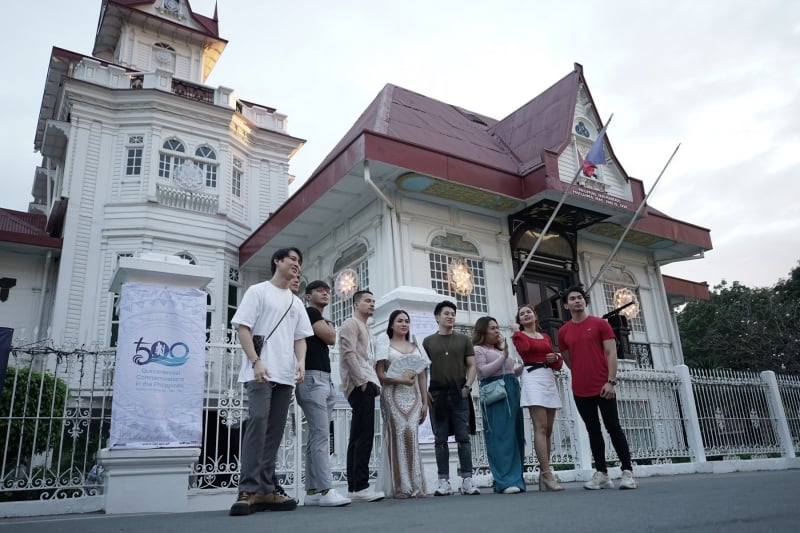 Just in time for a merry Pinoy Christmas, the Land of the Brave has officially lit up to honour the Yuletide season. On 14 Dec 2019, the Municipality of Kawit, Cavite held a breathtaking light show and a fireworks display at Kawit Freedom Park. Hosting the #PaskongKawiteno ceremony were celebrities Robi Domingo, Ganiel Krishnan, and Juancho Trivino.
As known to most, Cavite is one of the most historically significant sites in the Philippines. This said, if you have a fascination for heritage and culture (as most travellers do), you're certainly in for a treat with #PaskongKawiteno.
Also read: 10 Heritage Tours in Manila that Should Be Under Your Travel Radar
A cultural day tour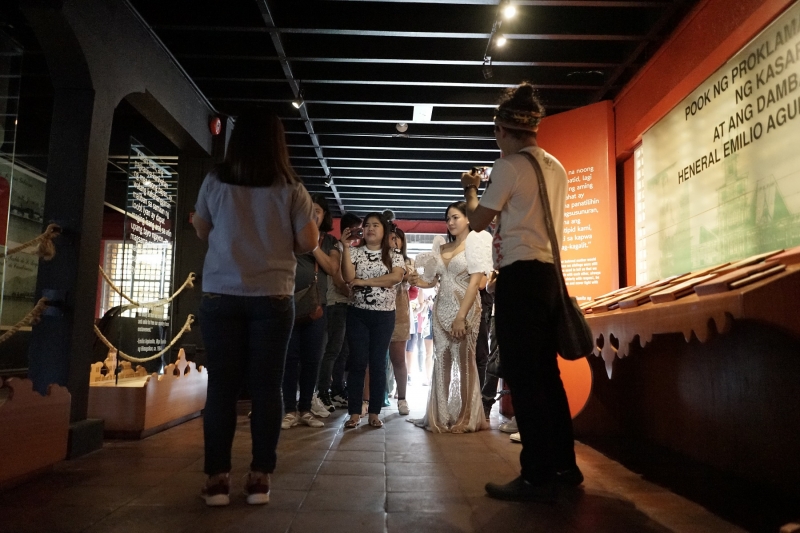 Speckled with historic sites, Cavite is a must-see for Filipino travellers. After all, we have to remember to love our own. And loving our own means immersing ourselves in the history and culture that has made us who we are today. A day tour around Cavite will allow us to look back at the courage our forefathers gave for our country's freedom. In a way, this will remind us of the value of our independence.
Before the sun sets, make sure you drop by the iconic sites in Cavite: the Aguinaldo Shrine, Museo ng Paglilitis ni Andres Bonifacio, Fort San Felipe, the St. Mary Magdalene Parish, the Our Lady of Assumption Parish. The Municipality of Kawit, Cavite made sure to accentuate these spots on 14 Dec 2019 with a spectacular display of lights around the areas.
A peek into endangered livelihoods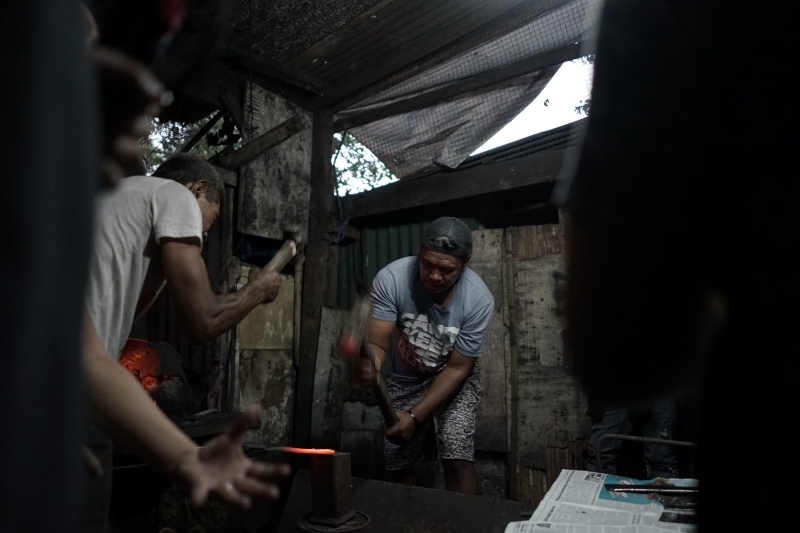 Cavite plays a relevant role in preserving Filipino culture. Other than its cultural spots, it also promotes blacksmithing or pagpapanday. Considered an endangered craft, blacksmithing is no longer as common a livelihood as before. But in Cavite, you will find the local Pandayan alive and vibrant as ever.
Take part in cultural preservation and drop by the Pandayan this season! Here, you can score locally-made and handcrafted weapons such as knives and bolos, which will make unique Christmas gifts for your loved ones. Given that these weapons were made in the same way they were during the Revolutionary era, these are certainly an extra level of special.
A #PaskongKawiteno celebration
While Cavite is a must-see any time of the year, the Christmas season makes the place even more remarkable. Travellers can enjoy touring around Cavite with puto bumbong and rice cakes with shaved coconut and muscovado sugar in hand!
We definitely had fun celebrating a day of #PaskongKawiteno in Cavite. Why don't you drop by, too?
---
Special thanks to FanLive for inviting TripZilla Philippines to the #KwentongKawiteno Christmas Tree Lighting Event on 14 Dec 2019.