Get out of your usual boring coffee shop and spend a day at a café which will welcome you with open paws. Pet cafés offer a unique coffee shop experience. Get to play with lovable animals while sipping your favourite latte. If you're lucky, you can even take home a new furry friend that is up for adoption. Level up your café experience by visiting these most recommended pet cafés in Manila.
Also read: 10 Unique Themed Cafes in Metro Manila Worth Checking Out
1. Cat Cafe Manila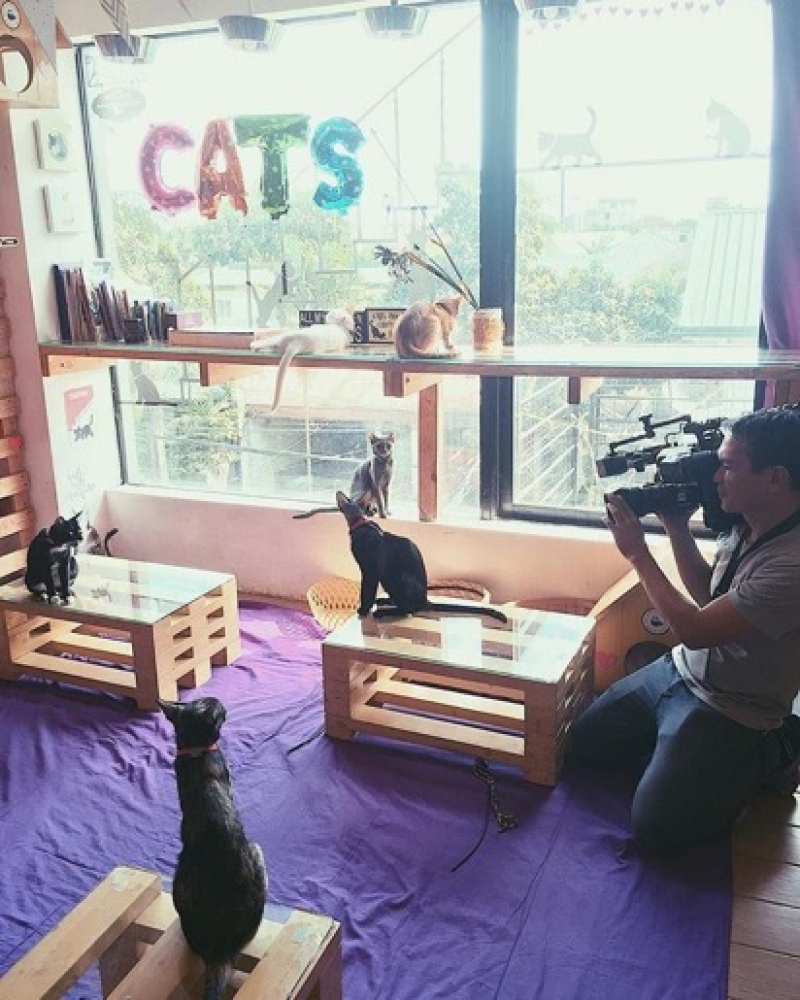 Dubbed as the pet café with the "most heart", this adorable cat house in the hipster street of Maginhawa in Quezon City is home to many stray "puspins" ("pusang pinoy" or mixed-breed cats). In partnership with CARA Welfare Philippines – Compassion and Responsibility for Animals, the owners of the café have set up a caring environment for the cats and have made them available for adoption to guests. This "hidden gem" has an entrance fee of ₱200 per person and a reservation is required for groups. The food is good enough but the puspins are a different story: they are clean, vaccinated and ready to be loved.
2. Bengal Brew + Wolf & Bear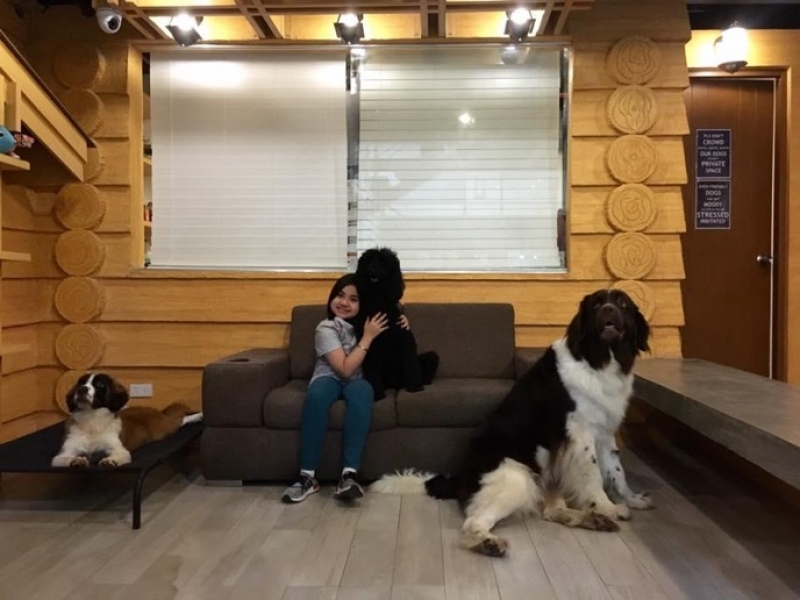 The owners of this twin section café had the most genius idea, to make one part dedicated to cuddling with cute Bengal cats, and to make the other a place for giant dog breeds like Huskies, Alaskan Malamutes, St. Bernards, and Newfoundlands. Housing these two sections together with a cool Frappuccino bar is just pure awesomeness. The pet areas can be accessed by members only and the annual fee is almost painless at ₱100 per year. Head down to Manhattan Parkview in Cubao, Quezon City, to experience the cutest of felines and canines.
3. The Bird House Café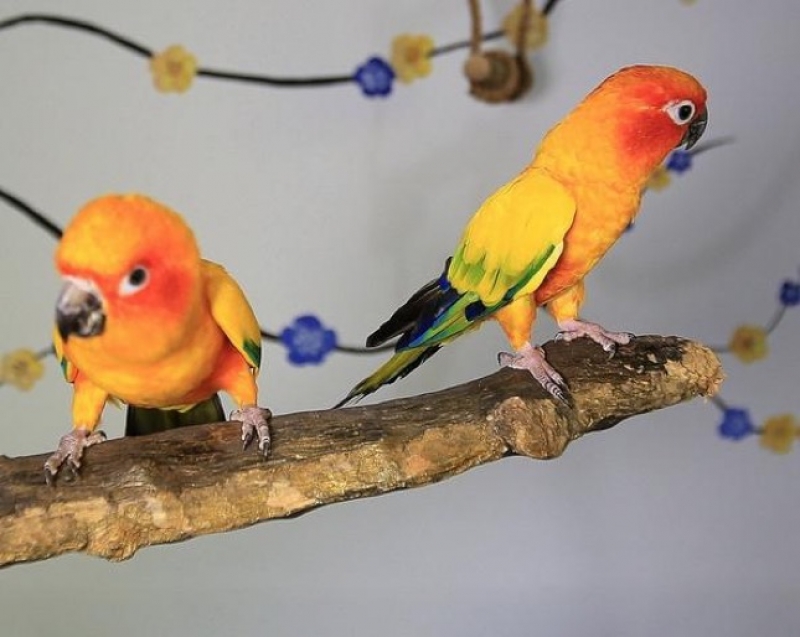 The first and only bird café in the country, The Bird House Café allows visitors to feed and interact with as many as ten birds at a time. The bird-themed dishes are absolutely adorable and there's a variety of colourful bird breeds to watch as you dine. The café's staff also teaches the guests some bird facts and shares tips on how to care for our feathered friends. Located in the Jungle Environment Survival Training (JEST) Camp in the Subic Bay Freeport Zone, this dining experience is unquestionably unique and definitely worth taking your friends and family to.
4. Pups & Cups Dog Café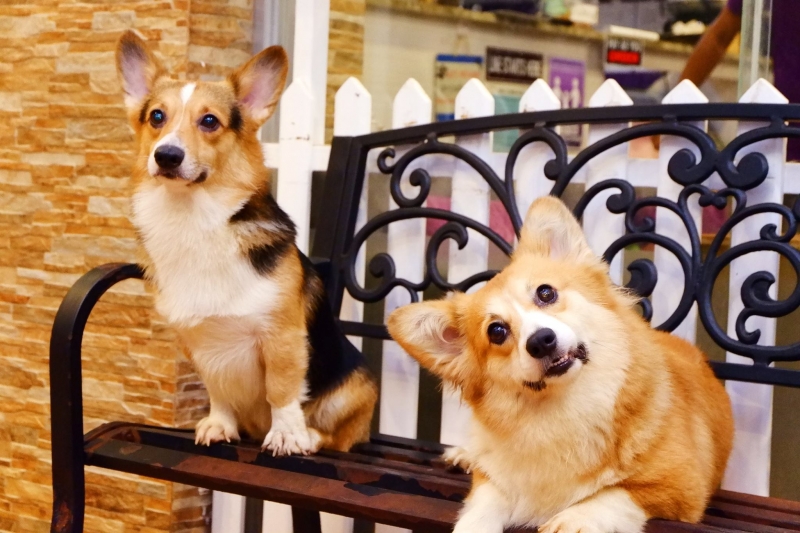 If giant dogs scare you, then the fluffy mini breeds of dogs at the Pups & Cups Dog Café can be your ultimate treat. The first dog café in the south of Metro Manila, this place is residence to seven to eight small dogs like Shih Tzus, Corgis, Pomeranians and Pugs. Enjoy an hour and a half of pet time for ₱190 along with your free drink.
5. Bistro Meau Exotic Cat Café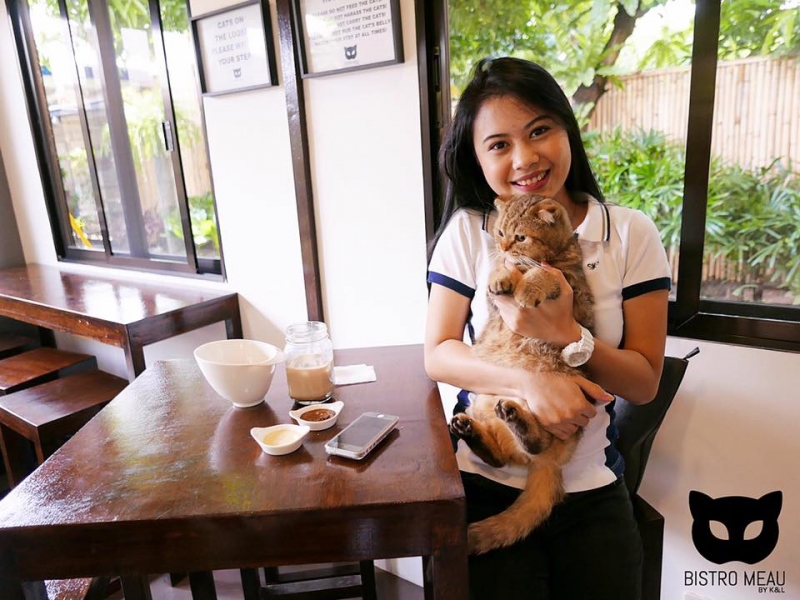 Who can resist a charming Scottish Fold, really? The Bistro Meau Exotic Cat Café in Las Piñas is an exotic cat-themed café in the south of Manila. They only have eight cats from two breeds: Scottish Fold and Persian cats. Unlike other cafés, you can bring your own cat here. Cat lovers will be delighted to know that there is no entrance fee and there is no limit to their hours of stay. The food looks amazing and the cats are even more amiable, so be sure to schedule a day of cat time in this unique pet café.
6. Whole Pet Kitchen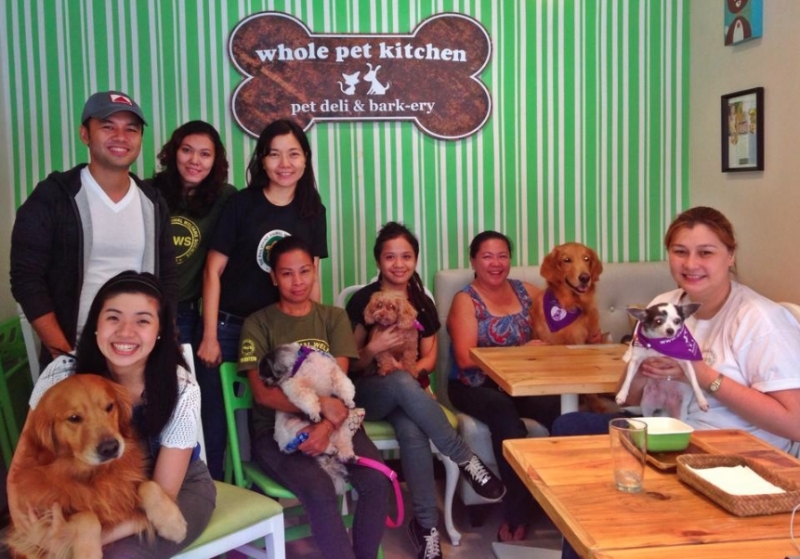 The Whole Pet Kitchen is the first natural pet bakery and dog owner café in the metro. Stocked with honest to goodness pet food and pastries for your furbabies, this pet deli and "bark-ery" is also a place of social gathering for both pet owners and pets. It provides a relaxing atmosphere for pets to learn and socialize with others, as well as for pet owners to meet and talk with other pet parents.
7. Wagging Tail Café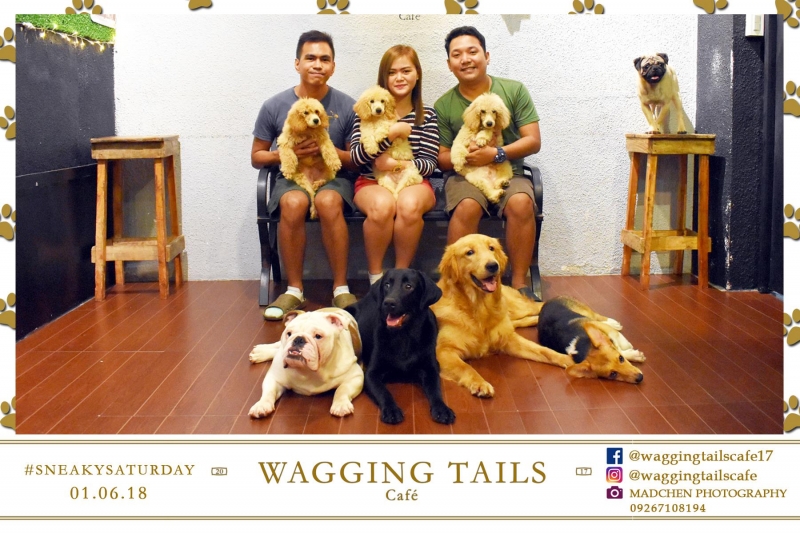 If you're done playing with dogs and cats, how about snuggling up to a pig instead? Wagging Tail Café, also in Maginhawa Street, Quezon City, is home to Jose the pig, the only pot-bellied pig mingling and playing in the dog's den. This café boasts of more than 20 dog residents that pile up on you when it's their nap time. They also serve comfort pastries and delicious coffee for pet owners. So be sure to drop by if you're in for some caffeine and dog love.
When you've had a long week in school or at work, there's nothing like pet therapy to brighten your day. Skip the regular cafes for once and cuddle with furry friends. These pet cafés have everything we need!
Also read: Going on the First Date: 8 Places in Manila to Break the Ice