The Philippines is an archipelago now consisting of over 7,500 islands, and each one is beautiful in its own right. While there are so many popular beach destinations in the Philippines like El Nido, and Boracay, a lot of beaches are still left undiscovered by many. Region 8 or Eastern Visayas is composed of three main areas namely Samar, Leyte and Biliran. All three boast different beautiful and unspoilt beaches.
If you're looking for the ultimate summer getaway on the road less travelled, these beaches in Eastern Visayas will not disappoint.
Also read: 15 Secret Beaches in the Philippines You Probably Didn't Know About
1. Mahaba Island, Inopacan, Leyte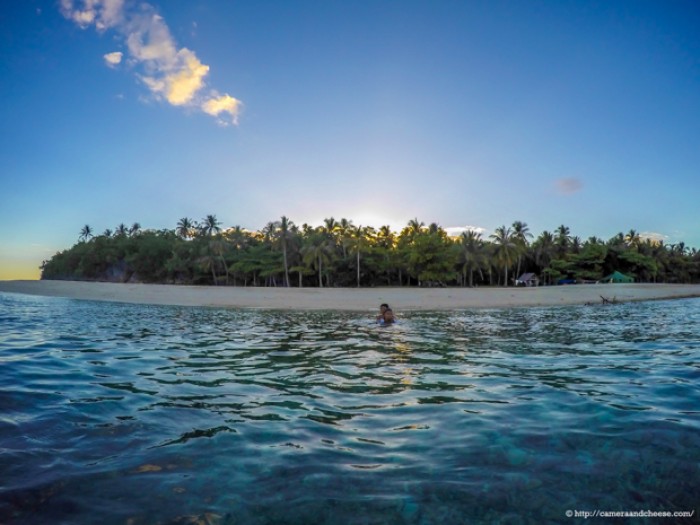 Mahaba Island is one out of four of the Cuatro Islas or Four Islands of Inopacan, Leyte. It is slightly inhabited and has a combination of the perfect trees for shade, the sparkling white sand beach and beautiful aqua ocean. It does not have facilities like toilets or electricity but if you are looking for a place for peace and quiet, and ultimate relaxation, Mahaba is the best choice out of the four islands.
From Tacloban City, visitors will travel for about three hours. The dock for special boats is located near the municipal hall of Inopacan. Boatmen can offer a roundtrip package plus island hopping to all four islands. Cuatro Islas has become more popular over the last couple of years, yet the islands have remained beautiful.
2. Nagaja, Hernani, Eastern Samar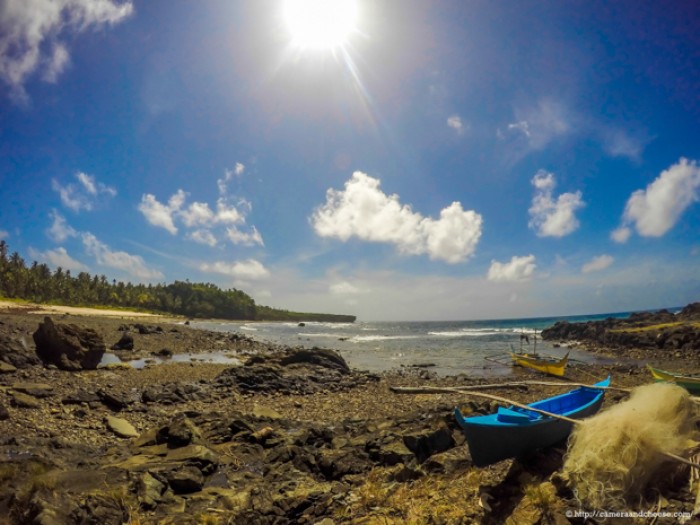 Barangay Nagaja is one of 13 barangays of Hernani in the province of Eastern Samar. What makes its beach special is that one does not have to rent a boat to enjoy the virgin white beach and very inviting ocean as it is located in mainland.
The Nagaja beach is definitely a must see if you are travelling to Eastern Samar and you wish to go on a short side trip to dip in the ocean. The shore has a few residents but all are friendly and welcoming. Getting there, however, can take a while if you are not familiar with the area. You will have to ask around for directions but walking is also an option. Don't worry, it is definitely worth it! The shore is a combination of rocks and white sand. There is also a cave entrance if you want to take refuge from the sun and lastly, during low tide, visitors can enjoy the water pools.
3. Sambawan Island, Maripipi, Biliran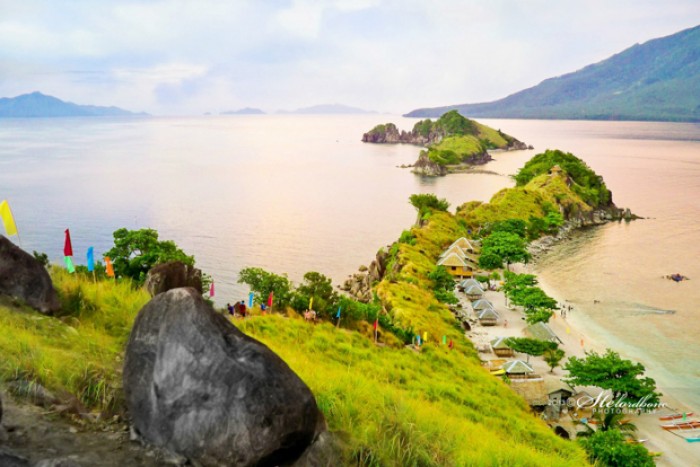 Sambawan Island boasts of its dual terrains — the beach and mountain. The island is gaining popularity, and it now offers different facilities and equipment for camping, scuba diving, use of cottages and toilets. What many people love about Sambawan is the number of activities they can do while still enjoying the unspoilt beach. Guests can take a short hike to a watchtower overlooking the island. They can also get diving gear and explore the depths of the ocean. And of course, everyone can camp out, watch the sun set and rise, and fall in love with the stars.
From Naval, visitors can travel to Maripipi for an hour and a half. From Maripipi, another boat ride is required to reach Sambawan which should take about 20 minutes. The nearest airport from Naval is Tacloban City. The trip from Tacloban to Naval takes about two hours. If you are coming in from Cebu, you can take a fast craft to Ormoc for three hours and another two hours from Ormoc to Naval.
Also read: 10 Hottest Summer Destinations in the Philippines for Your Next Barkada Trip
4. Biri Island Group, Northern Samar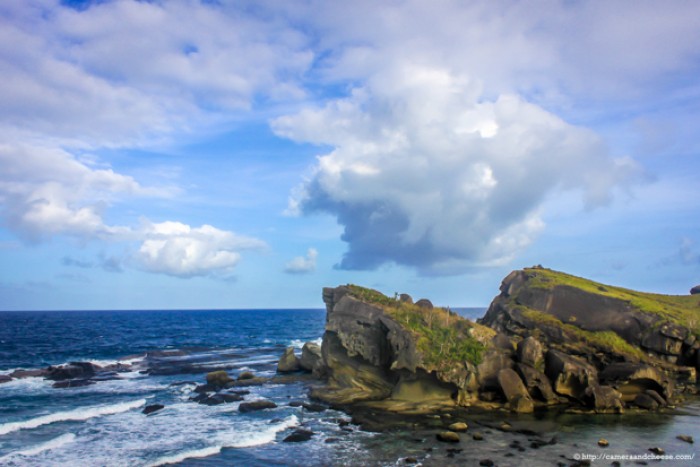 Biri takes pride in its picturesque rock formations and the water pools around them. If you ever decide to visit Northern Samar, Biri should be a priority for your visit. The nearest airport from Biri is in Catarman. From there, you'll have to travel for about an hour to Lavezares, another municipality and from the port at Lavezares, it will take about 45 minutes to Biri Island.
As soon as you reach the Biri port, you will be greeted by the irresistible ocean. It is a struggle to not jump in so take this as a warning (wink). You can then take a habal-habal or motorcycle to the rock formations. The journey to see the formations is an adventure alone because you will have to walk for about 15 minutes over a narrow bridge. However, it will all be worth it! What you will see is a different kind of overwhelming beauty that no camera will ever be able to capture.
5. Divinubo Island, Borongan, Eastern Samar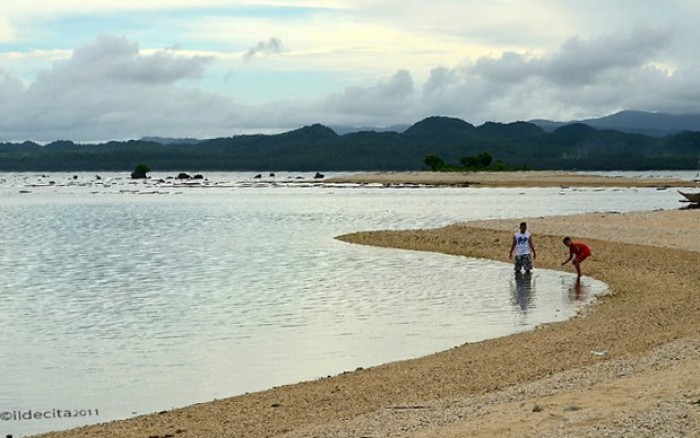 Borongan is a growing city in Eastern Samar but what also makes it great is that it can be the gateway to beautiful destinations in the province. One of the beaches that locals go to is Divinubo Island. From Borongan City, you will have to get to Barangay Lalawigan and ride a short boat trip to the island.
The island has cottages, toilets and small private resorts. Divinubo faces the Pacific Ocean. It also boasts its white sand beach and tall rock formations. If you are feeling more adventurous, you can climb the rocks and jump into the ocean.
6. Higatangan Island, Biliran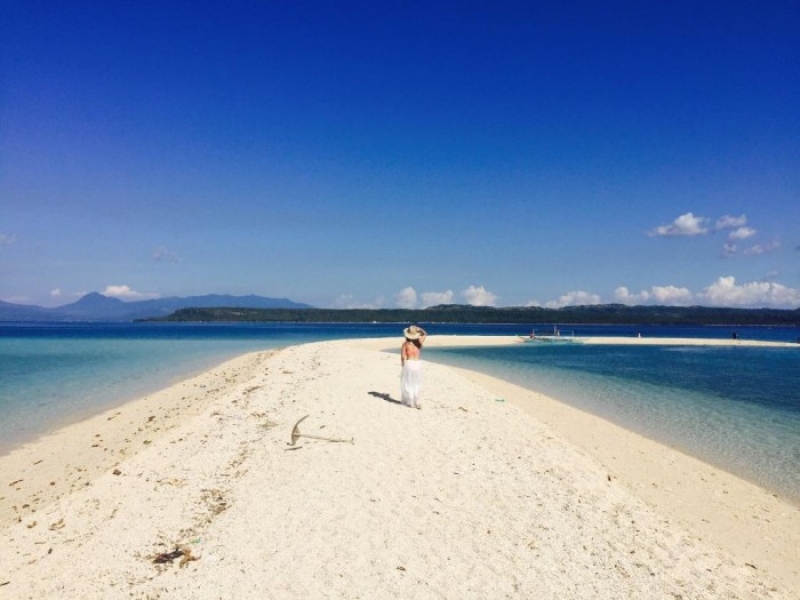 Higatangan Island is popular for its shifting sandbars and beautiful colour changes of the water and sand throughout the day. If what you are looking for is a combination of rock formations and unique sandbars, this is the place to go. There are a few private resorts in the island but the beach still remains beautiful to this day.
It only takes a short boat ride from Naval to Higatangan. Aside from the rugged rock formations, pristine white beach and crystal clear waters, Higatangan has an interesting history to it. It is said to be the island where former President Ferdinand Marcos took refuge during the second World War. Now, the highest point in the island is called Marcos Hill.
Also read: Top 10 Island Getaways in Eastern Visayas that Will Truly Make You Stay
7. Calicoan Island, Guiuan, Eastern Samar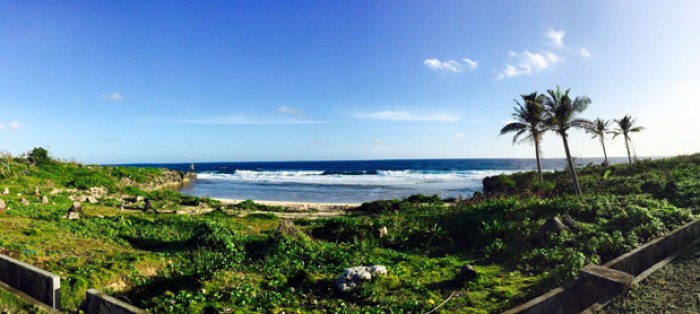 Calicoan Island is part of the Municipality of Guiuan in Eastern Samar. Although it took a direct hit from Super Typhoon Haiyan a.k.a. Yolanda, the white beach remained alluring. The island is popular for its waves ideally for surfing but there is also an area for those who love more peace and quiet. There are also a number of resorts in the island.
The nearest airport from Guiuan is in Tacloban City. It takes about three to four hours to go there. From Guiuan, you can ride a multicab to Sulangan and then grab a tricycle to take you to Calicoan. Calicoan does not only take pride in its long stretch of a beach but also with its tropical rain forest and a few caves. It was definitely not called Jewel of the Pacific Coast for nothing.
8. Jagnaya Beach, Salcedo, Eastern Samar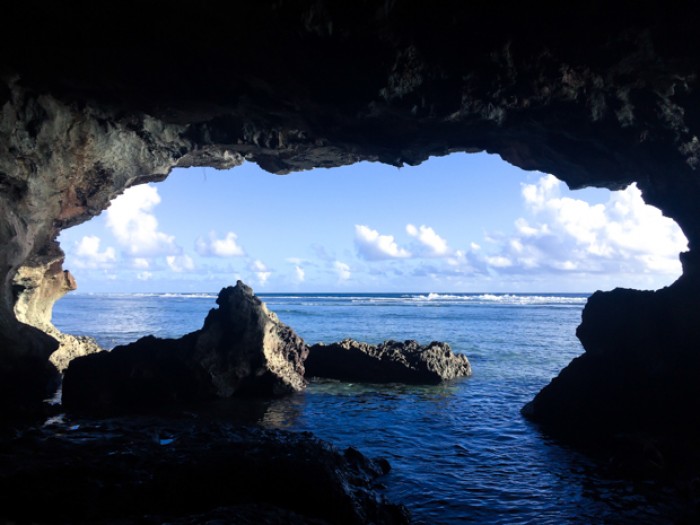 Have you ever heard of Jagnaya (pronounced as Hagnaya)? Only a few would know, especially the locals of Salcedo in the province of Eastern Samar. From Tacloban City, you can ride a van going to Guiuan but you'll hop off at Salcedo which should take you about three hours. It will take a 20-minute tricycle ride or an hour walk to Jagnaya.
What makes Jagnaya unique is Locsoon Cave. A natural saltwater pool extends from the cave, and during high tide, it connects to the ocean. This is especially great for swimmers who want to enjoy the water but get some shade. Jagnaya is not commercialised so you cannot expect basic facilities and stores around. But that's just the beauty of it – to know that it is unexploited and less travelled.
9. Pink Beach Sila Island, San Vicente, Northern Samar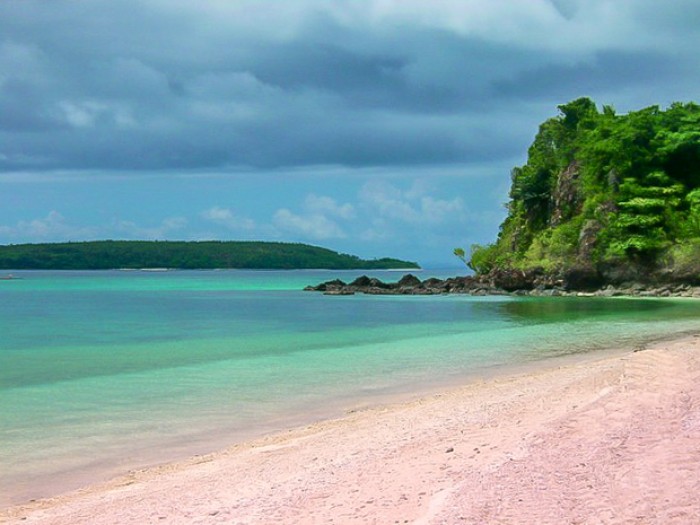 Yes, you've read it right. This beach, from afar, looks white but up close, it's actually pink! Pink Beach is in Sila Island and part of the town of San Vicente in Northern Samar. It takes quite a long trip to get there. The most common route is that if you travel from Tacloban City to Calbayog in Northern Samar and then to San Isidro. The town of San Isidro is the jump-off point going to San Vicente where one has to travel for 45 minutes by boat to Sila Island.
Do not let this discourage you. The long journey is worth it as soon as you get to the island. You can camp and enjoy the stars. If you are truly looking for an adventure, go to Sila Island. The water around the island is also very ideal for diving and snorkelling because of its unexploited coral reefs.
10. Kalanggaman Island, Palompon, Leyte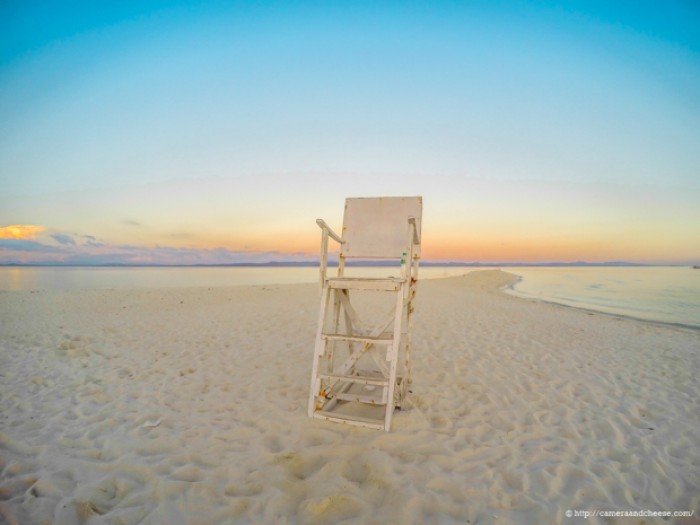 Kalanggaman Island has gotten so much attention on social media over the past three years and rightly so. Although it has become the most popular beach destination in Eastern Visayas, the Department of Tourism of Palompon has done a great job of maintaining the island and making sure that it is not abused.
Kalanggaman has remained to be one of the favourite summer destinations of Filipinos and even tourists from other countries because there is a balance between comfort and adventure. It is comfortable enough because it has a few toilets, cottages, solar light posts and caretakers. But it is also adventurous enough because you can camp out under the stars even without tents, enjoy the beautiful white sand beach and unlimited vitamin sea!
Also read: Kalanggaman Island Travel Guide: All You Need to Know Before Your Trip
There you have it, 10 beaches in Eastern Visayas — 10 out of the thousands of islands in the Philippines that are all waiting for you to explore.