Having over 7,000 islands has its pros and cons. While there's diversity in what to see, getting to them poses a challenge for travellers who often look for ways to save on transits (or avoid flying as much as possible). Fortunately, there are several ways to explore the Philippines without having to book usually expensive airline tickets. Here's how you can travel around the Philippines without flying!
Take note, do these trips only if you have plenty of time to explore the Philippines, plus you can endure long hours of travel — land and sea. For the costs, I only included the main transit routes as your options for getting to and from the ports or terminals may differ depending on your preferences.
Also read: How I Spent a Month Backpacking the Philippines With US$800
How to travel around the Philippines without flying
Siargao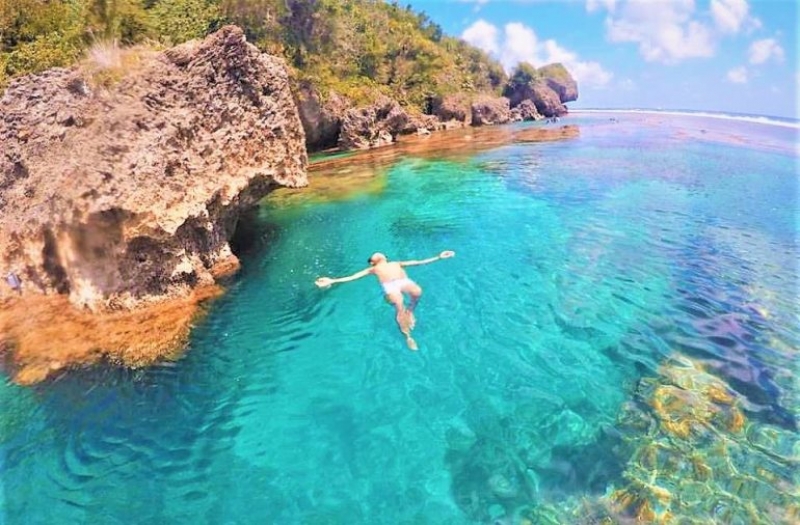 Many people now consider Siargao as the best island to explore in the Philippines. And it's not hard to see why. It has caves, lagoons, rivers, seafood, surfing, plus lots more! The whole trip from Manila to Siargao will take about 33 hours. First, make your way to the North Harbour Pier in Manila. Take the 2Go ferry going to Cebu Port. Upon arriving in the Queen City of the South, transfer to Pier 1. Then, ride the Cokaliong Lines ferry heading to Surigao City Port.
By this time, you've already spent over a day of travelling, excluding your stopovers! Once you make it to Surigao City, you have several ferry options of going to Siargao. Trips leave as early as 5am and will take a minimum of two and a half hours long. It will dock at Dapa Port. It's about 45 minutes from Siargao's main tourist area of General Luna.
Expenses (estimate only)
Manila to Cebu: ₱1,600
Cebu to Surigao: ₱800
Surigao to Siargao: ₱200
Palawan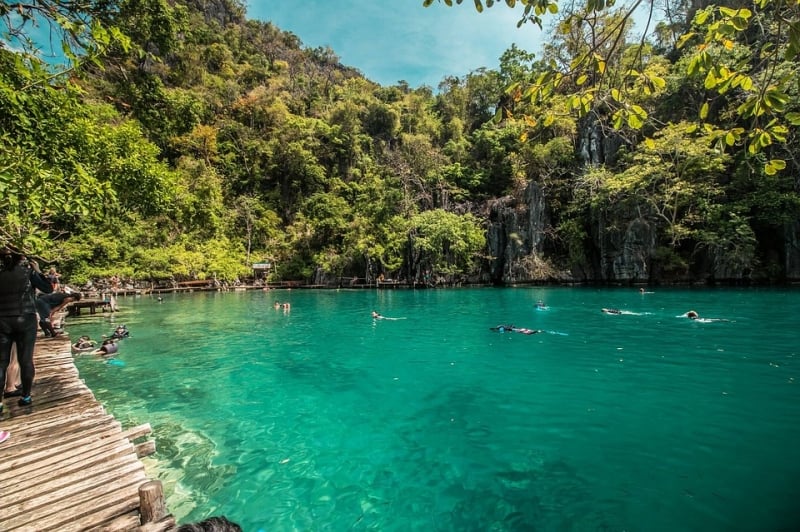 Puerto Princesa, El Nido, Coron — imagine visiting three of Southeast Asia's' top tropical destinations with a single ferry ride! From Manila, make your way to North Harbour Pier. The Coron-bound ferry operates only on Friday every week and takes approximately 11 hours.
You can either stop in Coron and take the three to six-hour separate sea trip to El Nido via Montenegro Lines. Or, ride the same 2Go ferry that goes all the way to the Palawan capital, Puerto Princesa, for another hour. From here, you can take the usual overland trip to El Nido and explore other parts of Palawan, including Balabac at the southernmost tip of the province.
Expenses (estimate only)
Manila to Coron: ₱2,400
Manila to Puerto Princesa: ₱2,600
Coron to El Nido: ₱1,400
El Nido to Puerto Princesa: ₱400
Boracay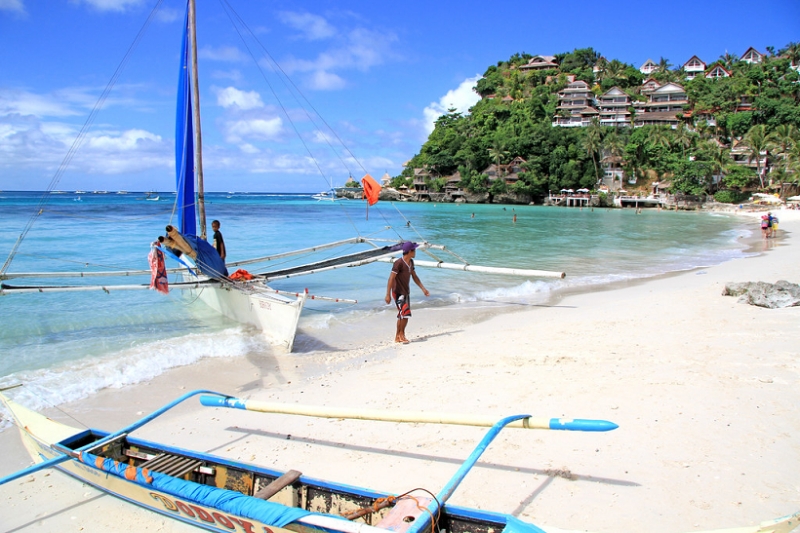 Boracay went from the Philippines' most charming island to the most overcrowded. But thanks to its recent rehabilitation, this tropical paradise is back — clean and pristine, almost like it was decades ago! Most travellers from Manila fly to Caticlan and Kalibo in Aklan to access the island. However, for those with a bit more time on their hands, driving or commuting to Batangas via a two-hour bus ride from Manila is the way to go.
From Batangas Port, you can take the direct overnight ferry trip all the way to Caticlan through 2Go. The ferry will stop at Caticlan Jetty Port, from where you can ride the 10-15 minute boat bound for Boracay. Another option would be to take the three-hour Roro trip from Manila to Calapan, Mindoro via Philtranco. Then, proceed to either Roxas Port or Bulalacao Port. Take the ferry trip to Caticlan via Montenegro Lines or FastCat, respectively, which will take about three to five hours.
Expenses (estimate only)
Manila to Batangas: ₱150
Batangas to Caticlan: ₱1,400
Caticlan to Boracay: ₱200
Manila to Calapan: ₱900
Roxas or Bulalacao to Caticlan: ₱500
Bacolod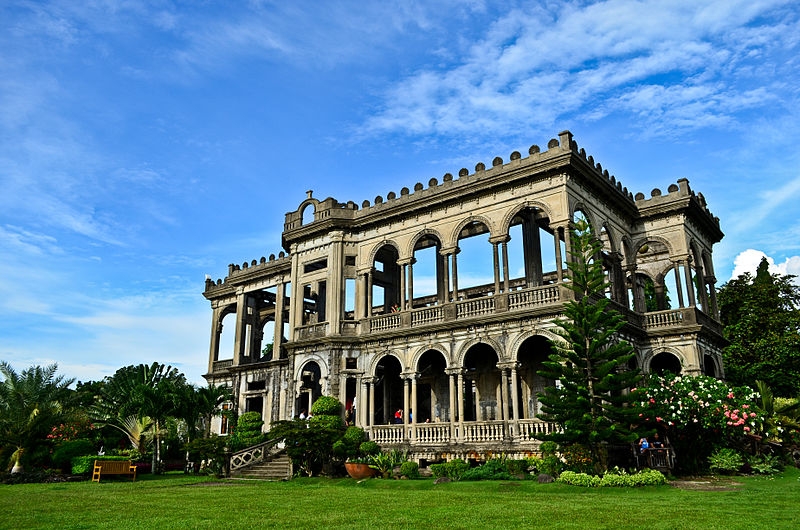 Bacolod serves as the typical jump-off point for exploring the B.I.G. (Bacolod, Iloilo and Guimaras) destinations in the Visayas region. It is also the home of the postcard-worthy The Ruins and the colourful MassKara Festival.
From North Harbour Pier in Manila, you'll only need to take the non-stop 2Go ferry to Bacolod City itself. The trip will take about a day and three hours. Thankfully, the ferry offers several accommodation options, air-conditioned and non-air-conditioned, to keep you comfortable throughout the ride.
Expenses (estimate only)
Manila to Bacolod: ₱3,000
Catanduanes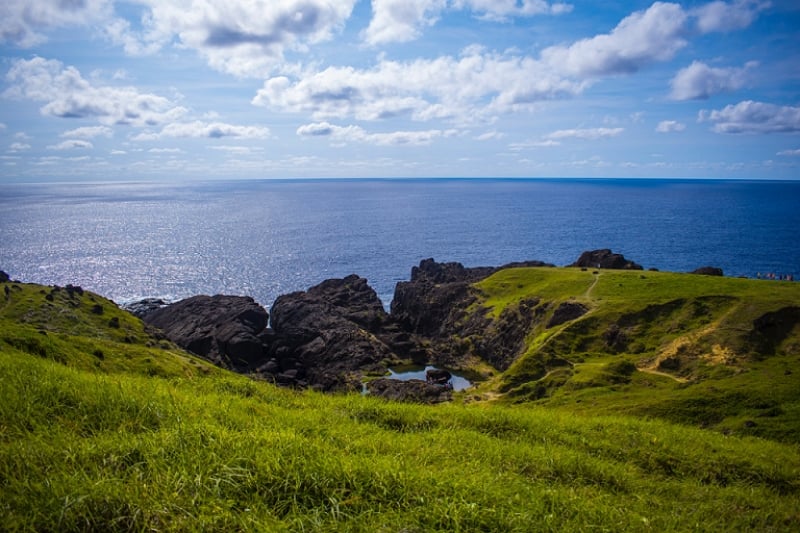 Catanduanes has long been overlooked as a tourist destination because of its far-off location. Aside from being known as the "Batanes of the East" (thanks to identical landscapes to the Philippines' northernmost province), this small island province is now gaining attention as the next Siargao, Baler, and La Union for its surfing spots.
The next easiest way to get to Catanduanes after flying? Ride an RSL Bus from Pasay City to Virac. The length of the trip can extend up to 18 hours. Alternatively, you may take any bus from Cubao, Pasay, or Alabang that goes to Tabaco in Albay. Then, make your way to Tabaco Port by pedicab and take the standard ferry to Virac Port (recommended) for about four hours. Or, take the fast craft ferry for two hours.
Expenses (estimate only)
Manila to Tabaco: ₱900
Tabaco to Virac: ₱300
Davao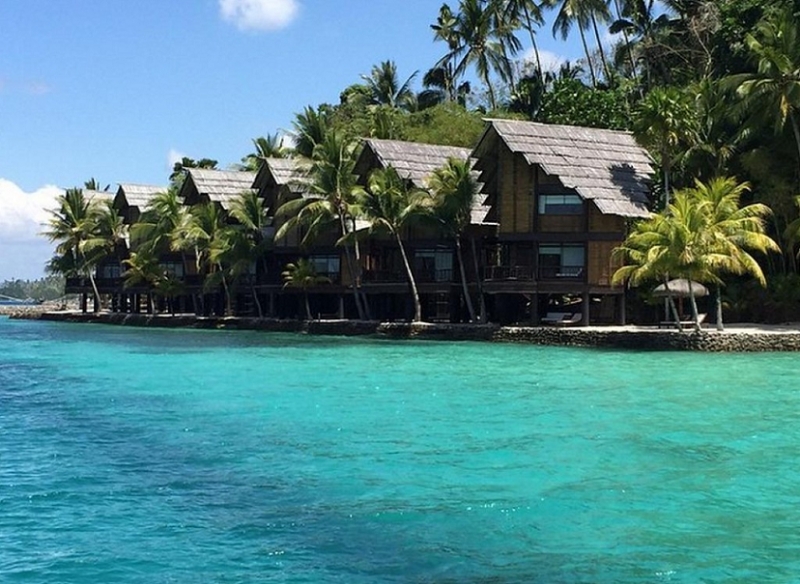 Davao is known as the durian capital of the Philippines, as well as Mindanao's premier commercial centre. Getting here will give you easy access to the island's major destinations and it starts by taking the 2Go ferry from Manila. It departs from Manila North Harbour Pier 4 every other Wednesday and arrives in Davao City nearly three days later. After all, the trip will literally take you from Northern to Southern Philippines, a total distance of roughly 1,500 km!
You can also take the ferry going to Cagayan de Oro for almost two days via 2Go. Then, ride a bus going to Davao for five to six hours. If you prefer to be on land most of the time, take a Philtranco bus from Cubao or Pasay going to Davao. This will take about 48 hours. It will pass by provinces like Leyte, Samar, and Sorsogon.
Expenses (estimate only)
Manila to Davao (ferry): ₱3,000
Manila to Davao (bus): ₱1,900
Manila to Cagayan de Oro: ₱3,100
Cagayan de Oro to Davao: ₱500
Also read: The Ultimate Filipino Traveller's Bucket List: 101 Challenges You Need to Complete
Aside from having year-round cheap fares, travelling by bus and ferry to these Philippine destinations will often allow you to carry as much luggage as you want. And you don't have to pay extra. Again, the prices listed here are mere estimates and they can change any time. The same applies to the schedules and actual routes. Remember to check the bus and ferry companies' respective online pages for updated information.