Making your way to Los Angeles? Below, you'll find a personally curated list of places to visit in LA — each one an Instagram-worthy spot you shouldn't miss! Check it out, and hopefully you'll find a few things to add to your itinerary. I even share a few of my own shots for Instagram below!
Also read: Travel Photography: 7 Ways to Take Better Photos with Your Smartphone
1. The Broad Museum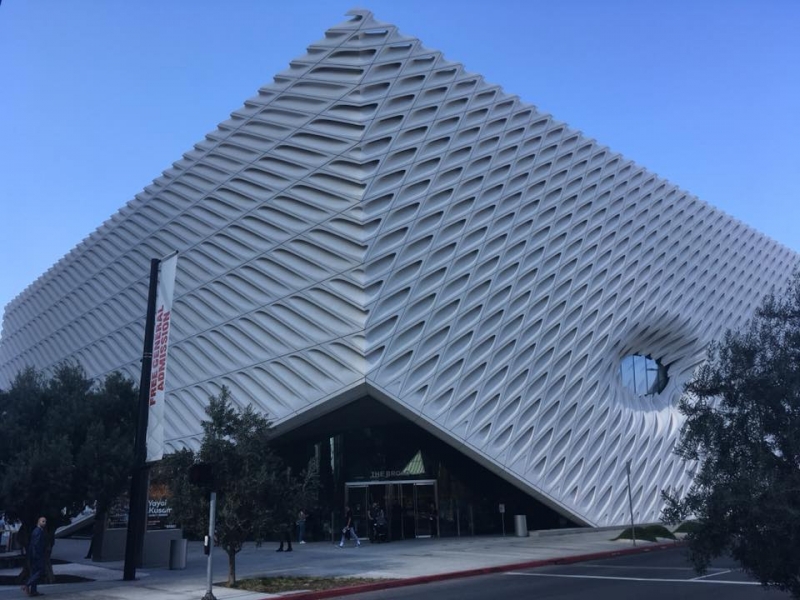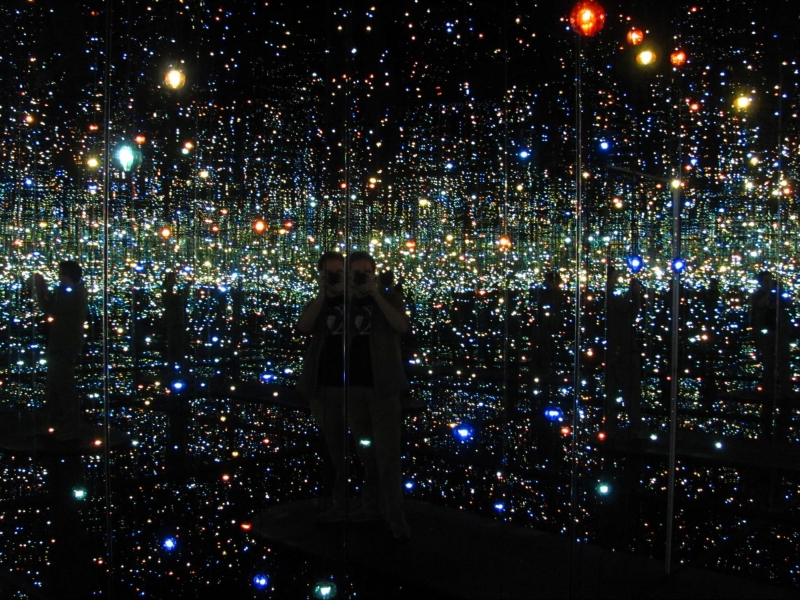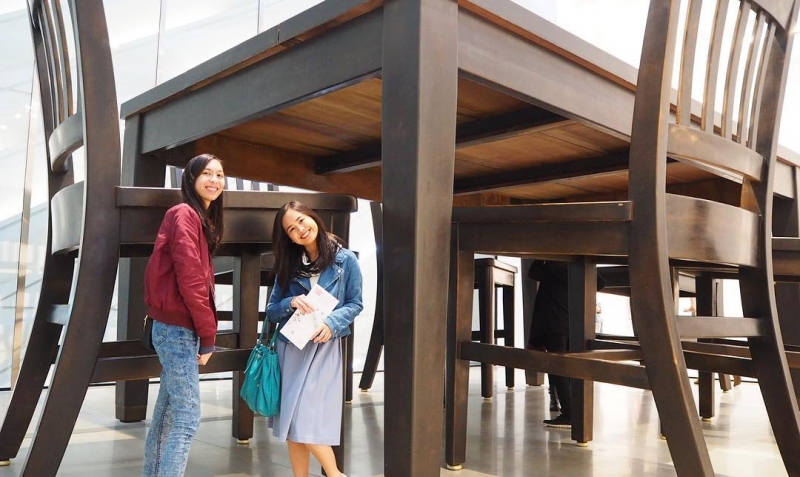 An impressive collection of contemporary art lies behind The Broad's beautiful facade. Put together over the past 50 years by its curators, the collection features over 2,000 works by more than 200 artists.
Some of The Broad's most popular installations include two of renowned Japanese artist Yayoi Kusama's famous Infinity Mirror Rooms, The Souls of Millions of Light Years Away and Longing for Eternity. In addition, Robert Therrien's Under the Table is also a crowd favourite!
Tip: Admission is free, so arrive as early as you can to avoid having to line up for hours — I had to fall in line for three hours myself! If seeing Yayoi Kusama's Infinity Mirror Rooms is a must for you, don't forget to join the first-come, first-served queue upon arrival so you can secure a slot.
The Broad Museum address: 221 S. Grand Ave. Los Angeles, CA 90012
2. The Last Bookstore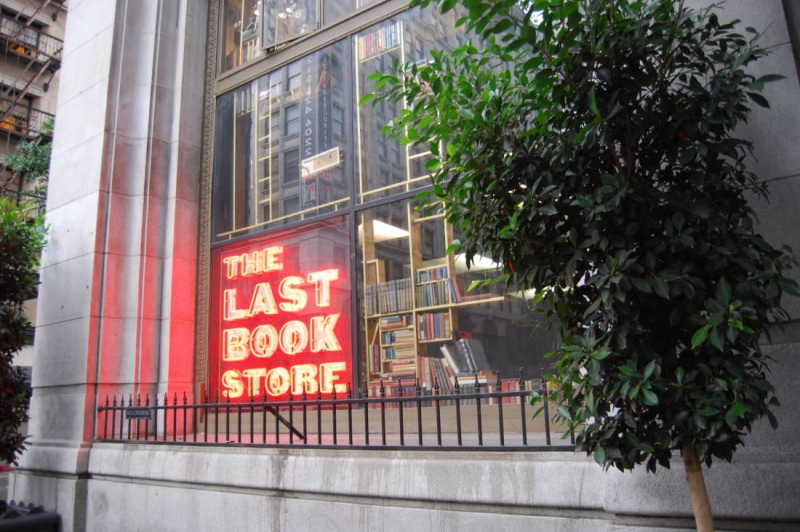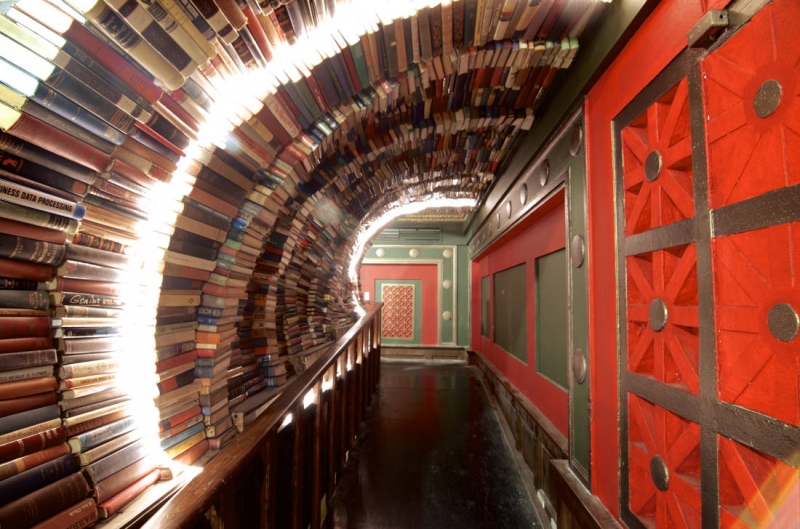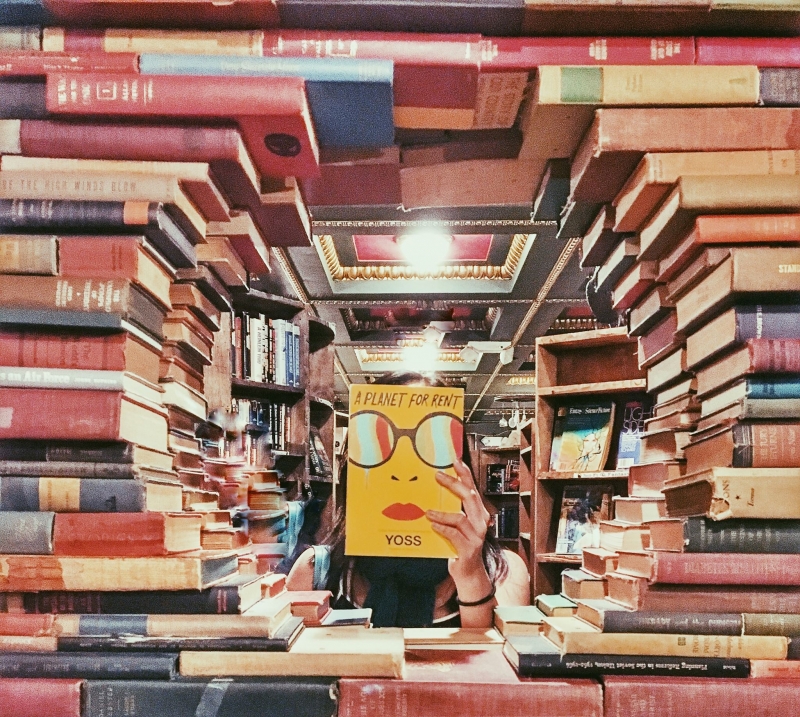 Book lovers, consider this a non-negotiable on your list of places to visit to LA! If I had to choose just one bookstore to survive the big shift to the digital age, it would definitely be The Last Bookstore. (Seriously, I wouldn't mind if it were the last one on earth).
One of the world's biggest independent bookstores, this beautiful independent shop is heaven on earth for any true-blue book lover! The 22,000-sq. ft. space has two floors, almost 250,000 books (both used and new!), as well as tens of thousands of vinyl records and graphic novels. Because of the way the books have been so thoughtfully and creatively displayed, walking around the store feels like touring a museum. You hardly want to touch the books so as not to mess anything up!
The Last Bookstore address: 453 S Spring St, Los Angeles, CA 90013, USA
3. Grand Central Market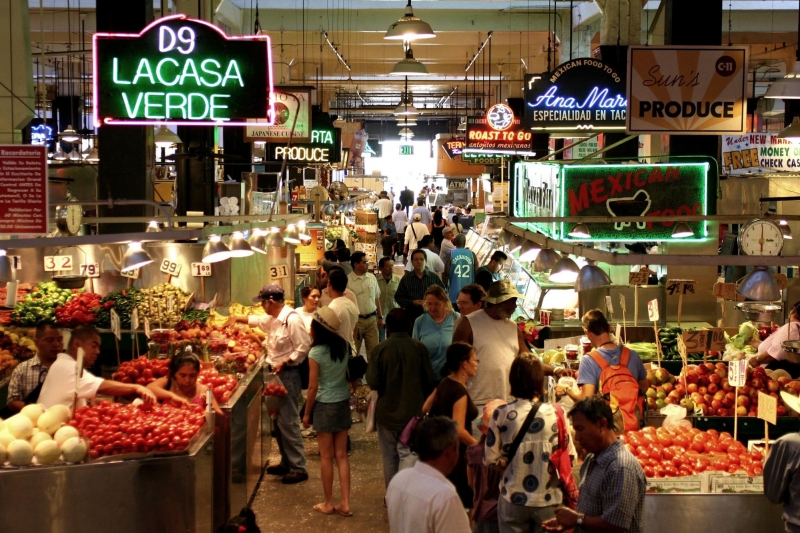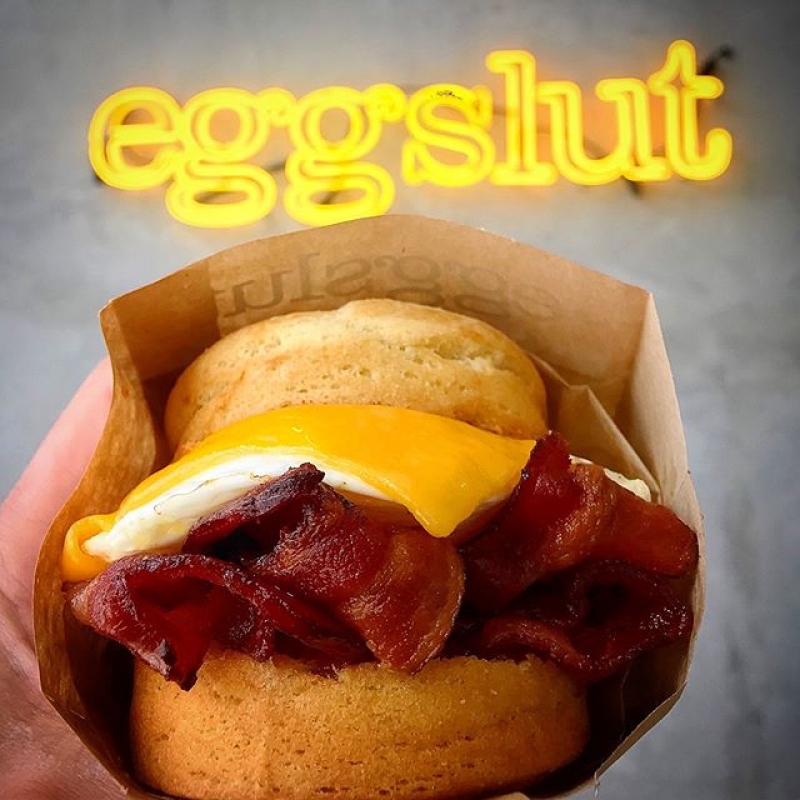 This exciting culinary hub along Broadway is frequented by both locals and tourists. This being said, crowds and long lines are pretty unavoidable — especially during lunch hours! With 39 vendors in total, Grand Central Market offers many different cuisines (Filipino food included!) at varying price points.
If you're dropping by for lunch, try to come as early as you can so you can grab a table. Also, make sure to try out Eggslut — it's a must at Grand Central Market!
Grand Central Market address: 317 S Broadway, Los Angeles, CA 90013, USA
4. The Bradbury Building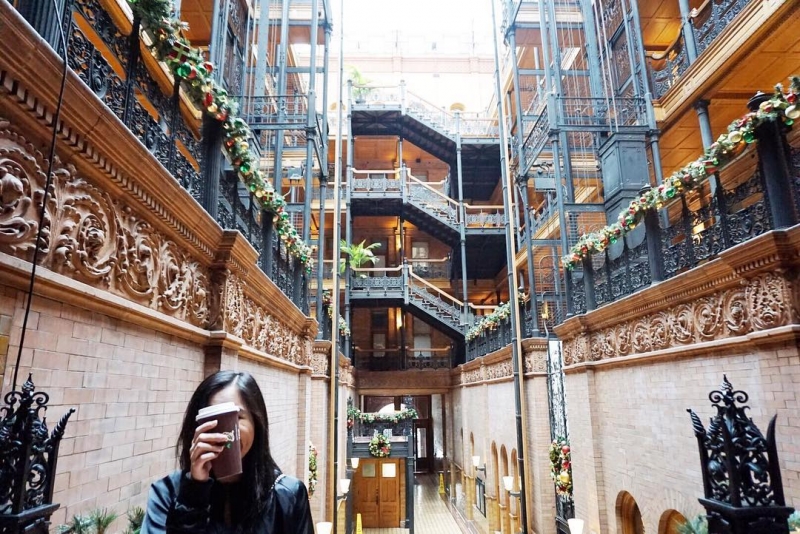 Do these interiors look familiar to you? You might recognise this spot from 500 Days of Summer! This is where they shot the film's closing scene (where Joseph Gordon-Levitt's character meets his possible new love interest, Minka Kelly).
You'll find the Bradbury Building just a short walk from Grand Central Market. From the outside, it may seem like just an ordinary building — but it's actually an architectural landmark! It was first built in 1983, and today it stands as the oldest commercial building in the city centre. Once you step inside, you'll know exactly why it's on this list of places to visit in LA. Just look at that beautiful Victorian design! I'm so excited for you to witness it for yourself!
Tip: While you won't be able to access all the floors in this building, you will still be able to get a pretty great view (and photo)! An added bonus — entry into the Bradbury Building is free!
Bradbury Building address: 304 S Broadway, Los Angeles, CA 90013, USA
5. Alfred Coffee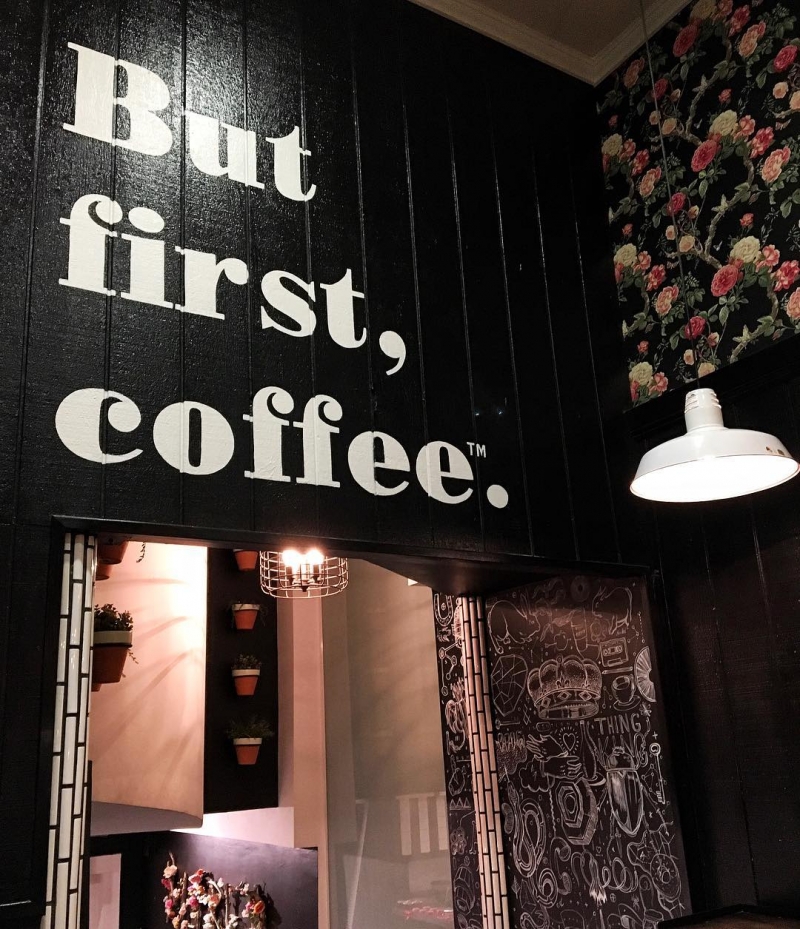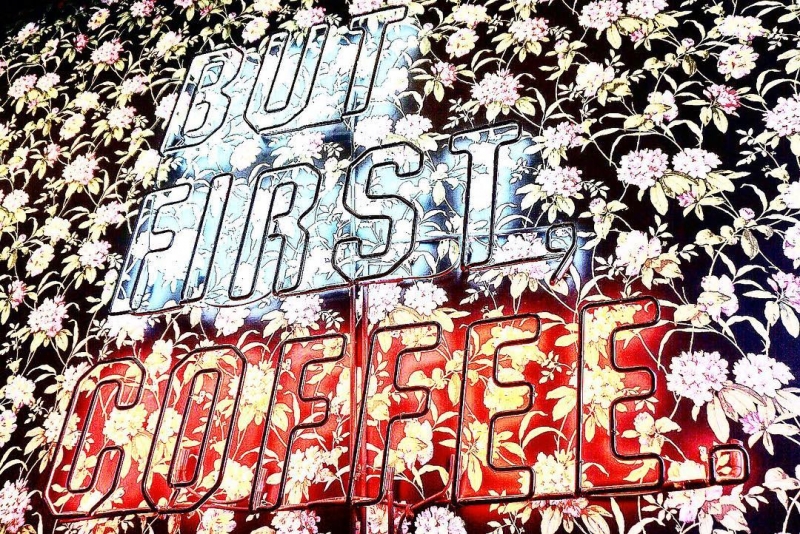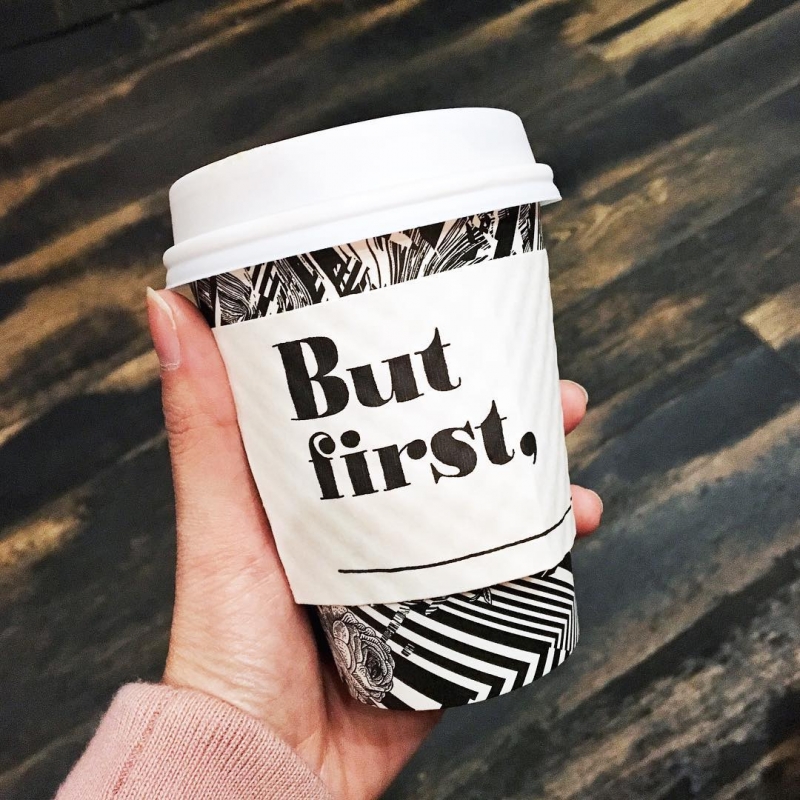 Attention: Coffee addicts! I'll admit I scoured the Internet to find out Alfred Coffee's exact location after I had seen so many times it on Tumblr. I felt a little starstruck to see the iconic "But first, coffee" signs in real life!
Even better, Alfred Coffee isn't just limited to Instagrammable interiors (really, you'll want to take photos at every corner) and beautifully designed coffee cups. They serve great coffee, too! Their Gibraltar and hazelnut latte both come highly recommended!
Alfred Coffee address: 8428 Melrose Pl, Los Angeles, CA 90069, USA
6. Alfred Tea Room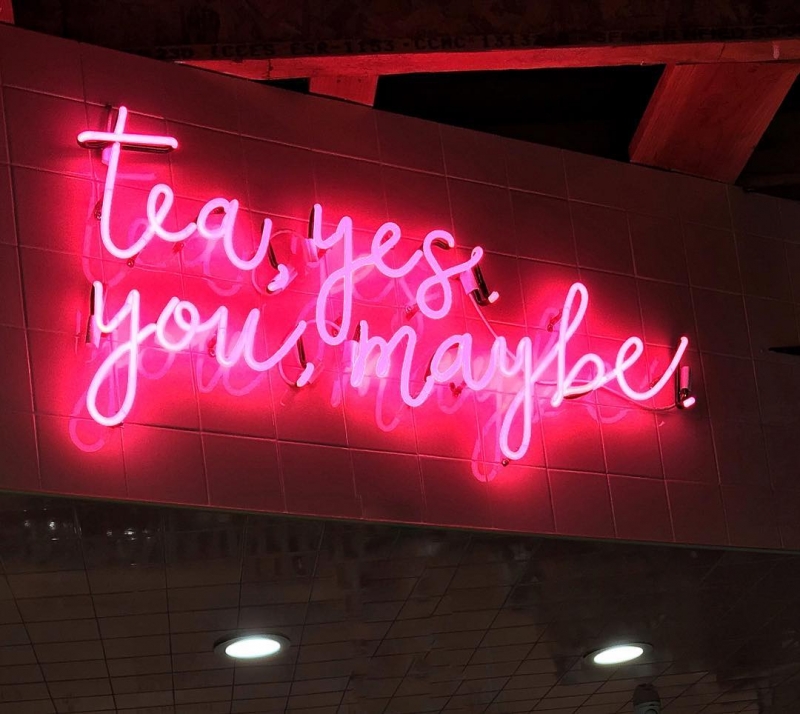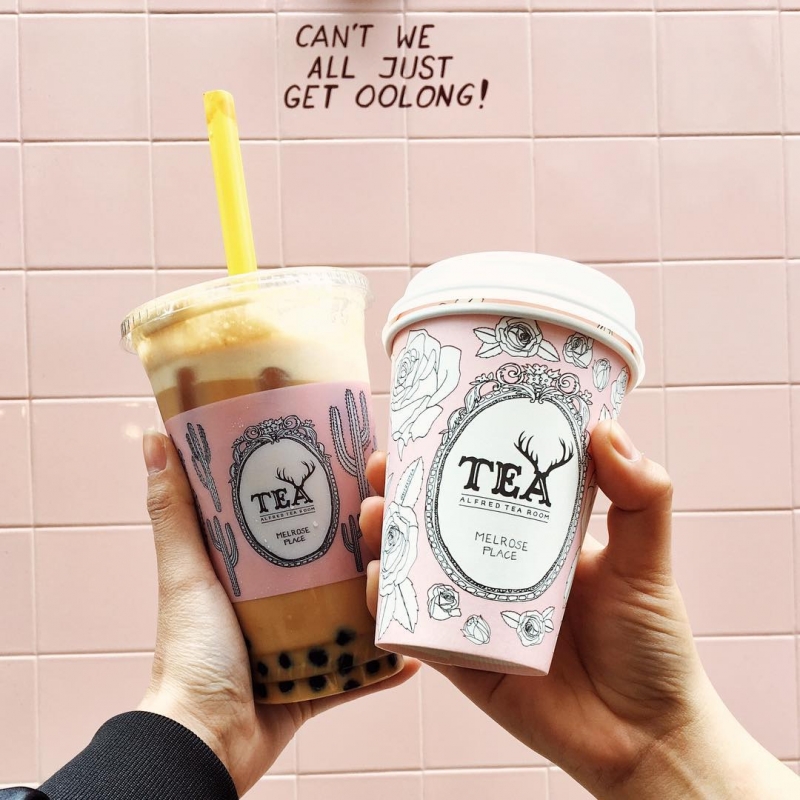 If you prefer tea over coffee, head over to Alfred Tea Room (or why not go to both, right?). Strangely, this tea shop isn't that close to Alfred Coffee — but if you like tea and pretty pink interiors, then it's worth the walk!
With their wide selection of teas, a single visit to Alfred Tea Room might not be enough, especially for tea lovers! In addition to their fine teas, you can also opt for their matcha or boba milk tea choices!
Tip: Alfred Tea Room doesn't accept cash, so make sure you or your travel buddy has a credit card or debit card at the ready!
Alfred Tea Room address: 705 N Alfred St, Los Angeles, CA 90069, USA
7. Paul Smith's Pink Wall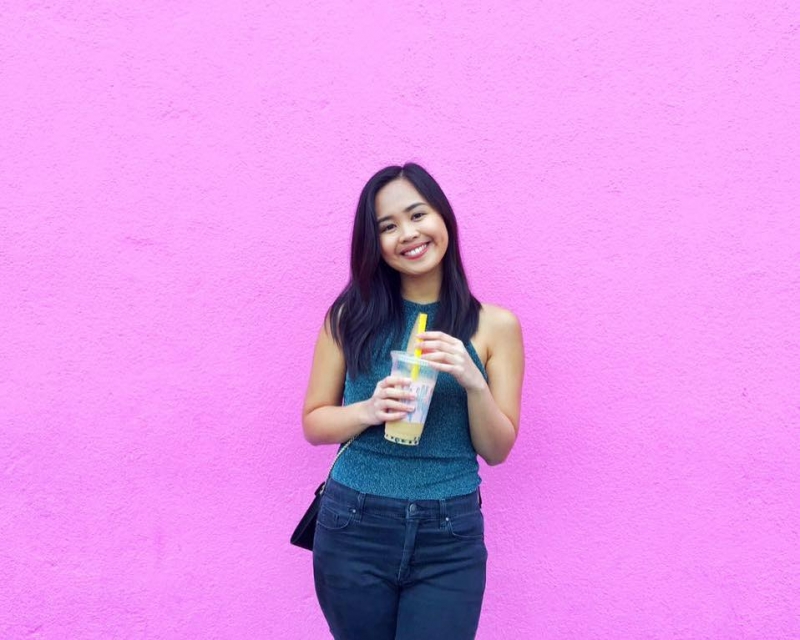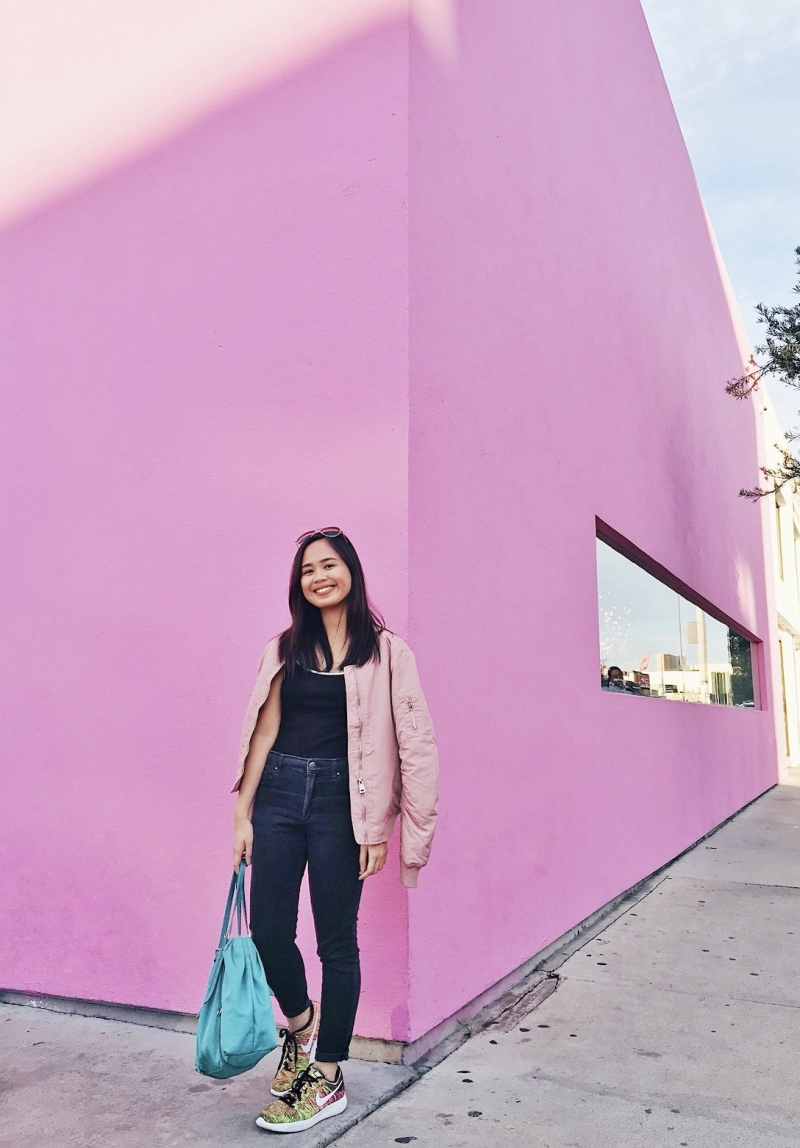 Yup, that's all it is… A wall. And yet anytime you happen to pass by Paul Smith's store on Melrose Avenue, you'll constantly find people posing in front of it! Since it's become such a hit, they even have security standing by! You'll have to be a little patient when taking your photos here, especially if you don't want any strangers in the background.
Tip: When taking photos against the wall, you aren't allowed to use digital cameras. Be ready with your smartphones instead! You can, however, use your digital cameras when shooting from a distance.
Pink Wall address: 8221 Melrose Ave, Los Angeles, CA 90046, USA
8. Colette Miller Wings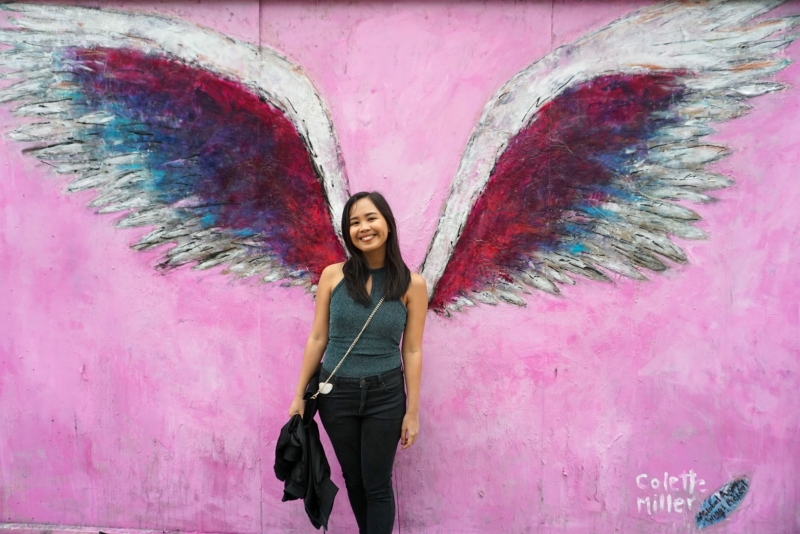 No, the Pink Wall isn't the only Instagrammable wall you'll find in the city. When in LA, expect to see a lot of beautiful street art! This angel wings mural along Melrose Avenue is one of many across the globe, and is part of a project by visual artist Colette Miller. Dubbed 'The Global Wings Art Project,' these painted wings are supposed to be a reminder that we are the angels of this earth. And when in the City of Angels, doesn't that just mean so much more?
Colette Miller wings address: 7779 Melrose Ave, Los Angeles, CA 90046, USA
9. Red Love Wall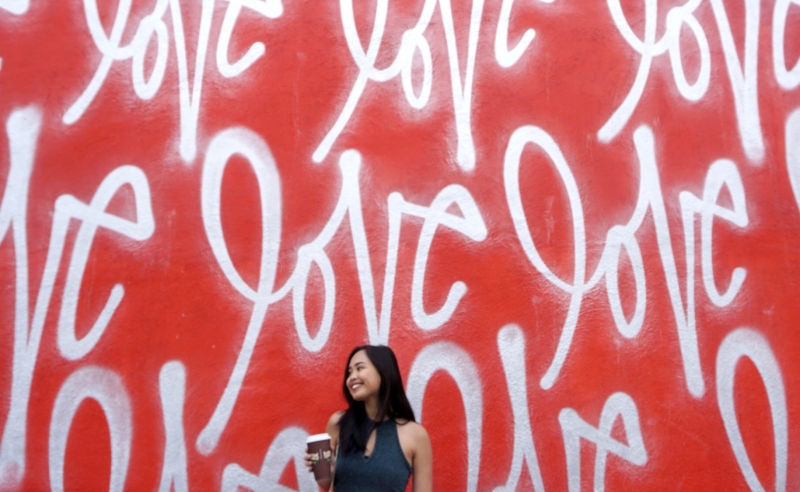 Yes, you guessed it — another wall! Known as 'the red love wall' (there are several love walls around LA), this one is part of New York-based artist Curtis Kulig's signature  "Love Me" campaign. Because of its clear-cut message, it's a favourite spot for proposals and engagement announcement photos!
Note: In my hand, I have a cup from Philz Coffee, my favourite coffee shop in all of LA! They have the best mocha I've ever had — if you find yourself in Downtown LA, try out their iced Mocha Tesoro!
Address: Smashbox Studios, 8549 Higuera Street, Culver City, CA 90232
10. Stand Here and Think About Someone You Love Wall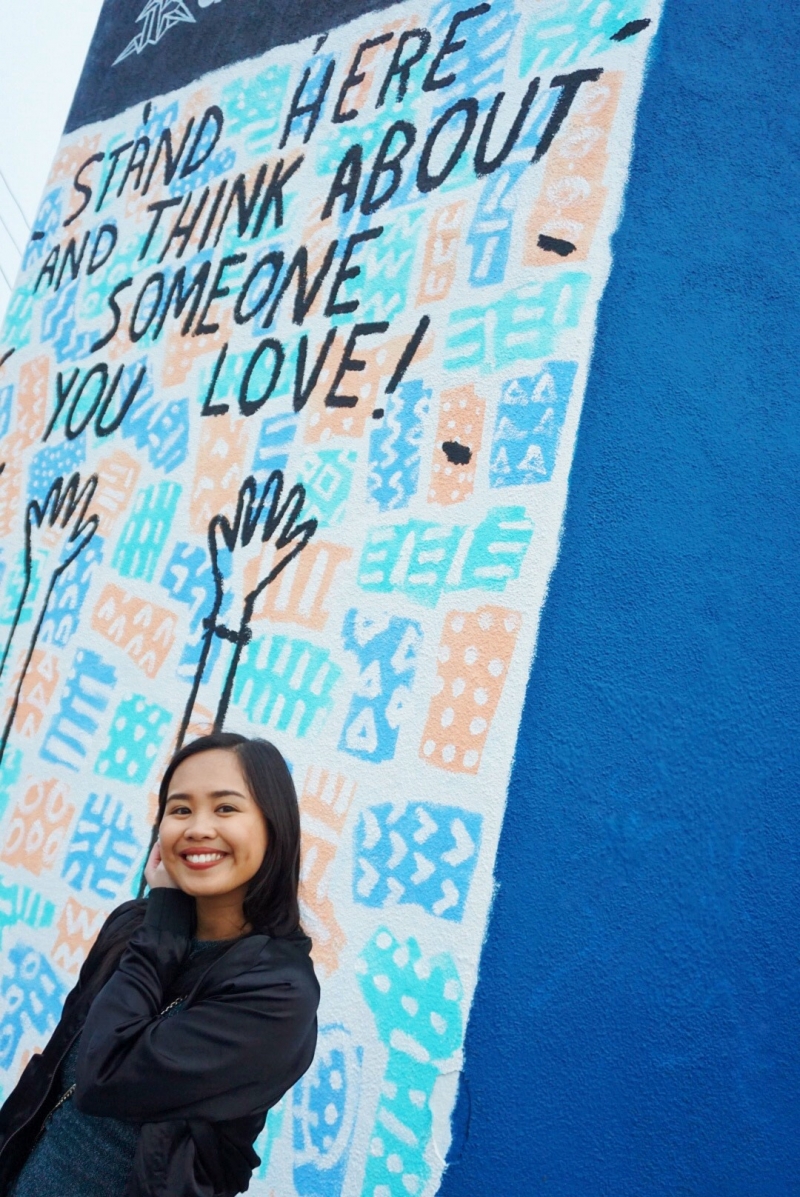 This one's for you lover boys and girls out there! Created by LA-based illustrator and children's book author Dallas Clayton, this mural is popularly known as the 'stand here and think about someone you love' wall (I know, it's a mouthful!).
Just seeing this sweet message and the mural's bright, friendly colours is bound to have you smiling from ear to ear. Snap a photo and remind your boyfriend or girlfriend (or just about anyone you truly love) you love them!
Address: Dangerbird Records, 3801 Sunset Blvd., Silverlake
11. Sprinkles Cupcake ATM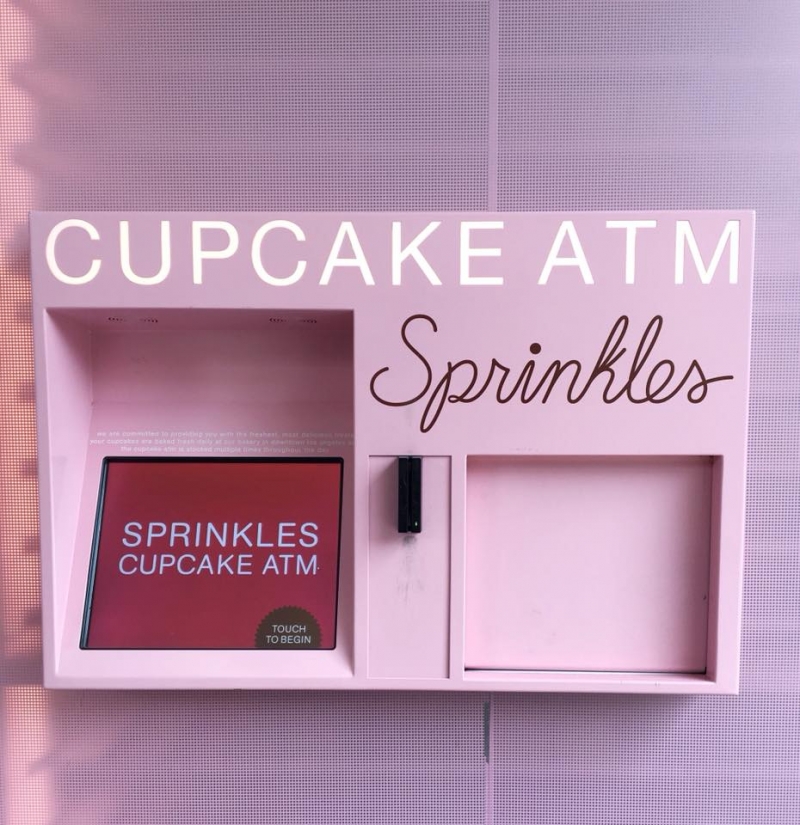 If only we could have ATMs like this at home! Cupcake lovers — consider this one of your top places to visit in LA!
Because they wanted to be able to satisfy their customers' cupcake cravings 24/7, Sprinkles Cupcakes launched their Cupcake ATM service several years back. Sprinkles makes sure to restock this pretty pink ATM several times daily, ensuring that it only dispenses freshly baked cupcakes all day!
Tip: The ATM doesn't accept cash, so be prepared with your debit or credit card!
Sprinkles Cupcakes ATM address: 9635 S Santa Monica Blvd, Beverly Hills, CA 90210, USA
12. Urban Light at LACMA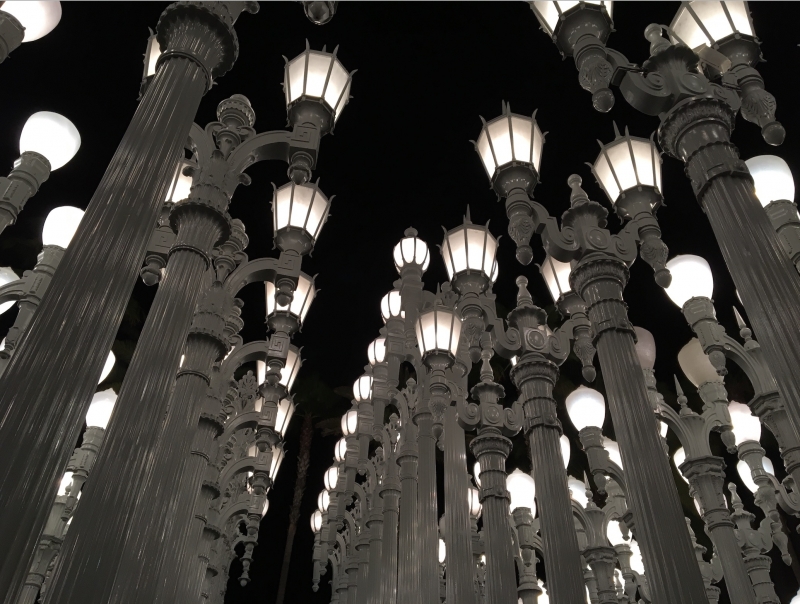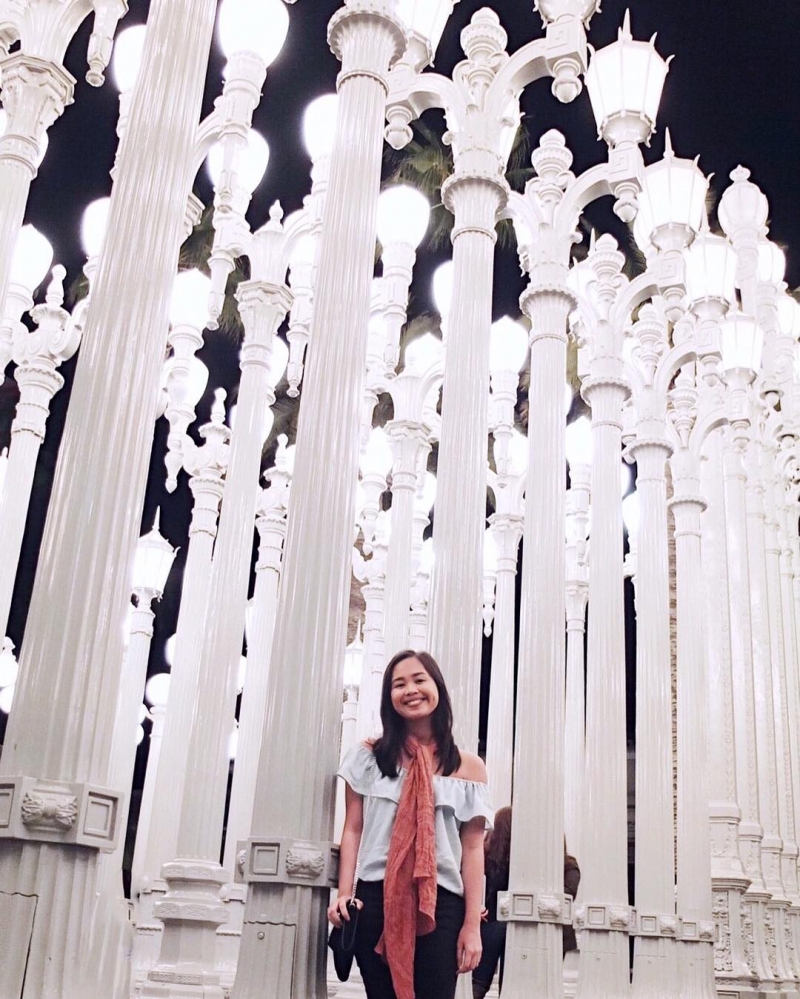 Let me end this list of places to visit in LA with an iconic sight! Truth be told, I couldn't miss this spot after finding out it was the very place where Ashton Kutcher and Natalie Portman shot a memorable scene for No Strings Attached! I always admired this location while watching the film (it used to be a favourite of mine!).
This spectacular outdoor display is probably the Los Angeles Country Museum of Art's (LACMA) most popular installation. Chris Burden's Urban Light is a collection of 202 restored street lamps that, interestingly, lit the streets of Southern California back in the '20s and '30s. The solar-powered lights come on every evening, making it a different sight to behold by day and by night! The best part? Since it's outdoors, you get to enjoy this work of art for free!
LACMA Address: 5905 Wilshire Blvd, Los Angeles, CA 90036, USA
I hope you enjoyed this list of places to visit in LA! I'm sure you'll have just as much fun as I did — or more. I can't wait to see all your photos!
For more picture-perfect destinations and travel inspiration, follow Tripzilla Philippines on Instagram! Get your travel photos featured on our profile by tagging @tripzillaph and using our hashtags #TripzillaPH and #MakeTravelHappen!