Despite the fact that we live in the digital age, it's still nice to have tangible versions of the memories we capture. After all, sifting through soft copies of our photos is never quite as satisfying as browsing through a photo album, right? This being said, we're absolutely thankful for the invention of portable photo printers — we get to print out physical copies of the photos we take on our phones and digital cameras without the need to step out of our houses.
Ranging from polaroid printers to mobile printers for borderless photos, these devices are usually small enough to take with us on our travels. Some of them will even print out your photos on sticker paper! What's more, these mini printers are also great for those running small businesses. Whether it's for work or for leisure, they're certainly worthwhile investments.
Also read: 12 Signs That You Were Born to Be a Phone Photographer
Top-recommended portable photo printers
1. PeriPage Mini Printer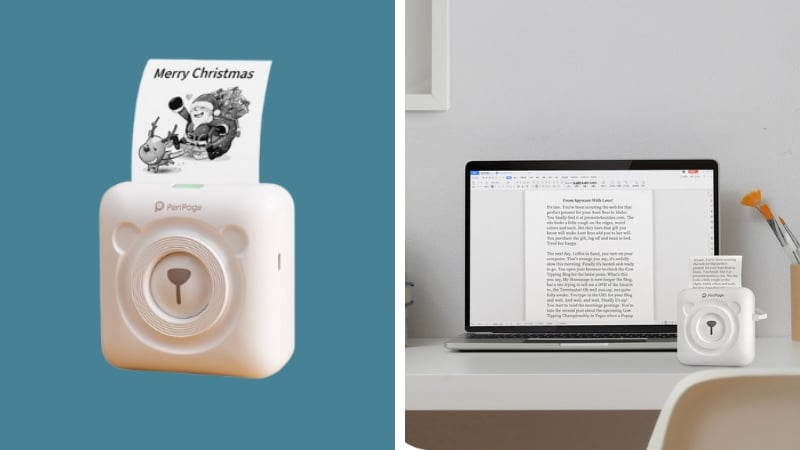 Price: ₱666
Get your favourite memories on print within a matter of seconds! The PeriPage Mini Printer comes in a cute and compact design, making it easy to carry around wherever you go. Thus, it is an ideal device for memory collectors and photography lovers. It uses thermal printing to develop your photos and only requires a Bluetooth connection. If you're hunting for an easy-to-use portable printer, this device is definitely worth adding to your cart! 
Shop for this item on Shopee. 
2. Canon Selphy CP 1300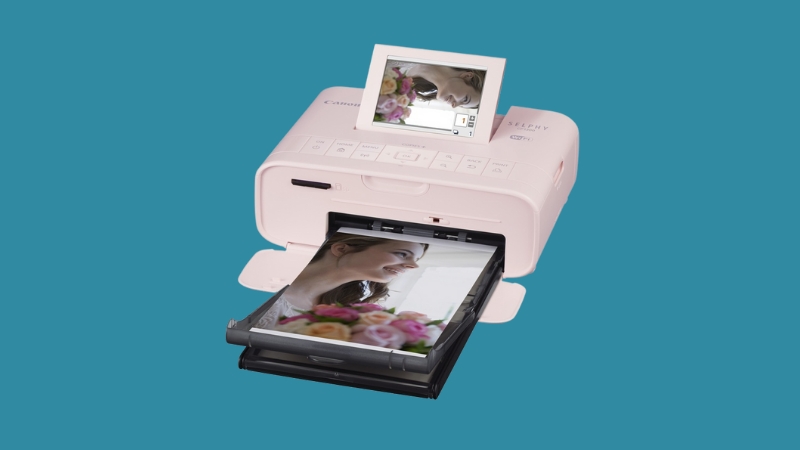 Price: ₱8,098
Although not as small and compact as other portable printers on our list, the Canon Selphy CP 1300 goes above and beyond to deliver high-quality photos. This wireless printer develops your digital pictures anytime and anywhere directly from your camera or mobile phone. Its improved interface feature also allows for easy navigation and operation. Additionally, it uses dye-sublimation printing which means the ink on your photos dries faster and lasts longer. 
Shop for this item on Shopee.
3. Canon iNSPiC CV 123A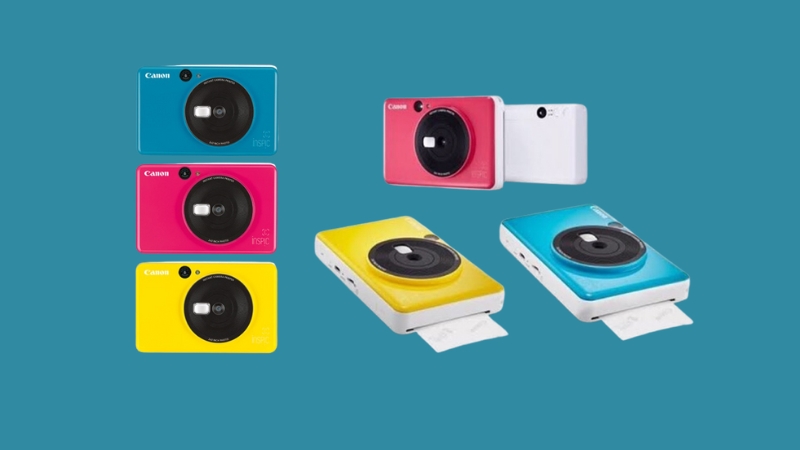 Price: ₱3,995
If you don't want to spend so much time mulling over the technical aspects of photography, the Canon iNSPic CV 123A is your best bet! It's a digital camera and portable photo printer rolled into a single device for your comfort and convenience. Its sleek design allows you to easily slip it into your pockets when you're out and about capturing daily moments. Plus, its ZINK technology (no ink cartridges, toners or ribbons) makes your photos absolutely smudge-proof. What's not to love?

Shop for this item on Shopee.
4. Instax Mini Link
Price: ₱5,740
If it's a polaroid printer that you're after, then look no further than the Instax Mini Link. After all, Fujifilm's Instax is one of the top polaroid cameras on the market!
All you'll need to do is download the Instax Mini Link app on your smartphone, then connect to the printer via Bluetooth. The portable printer will transform your camera photos into stunning polaroids — so much that they will look like they were taken with a polaroid camera! 
Shop for this item on Shopee.
5. Kodak Smile
Price: ₱3,980
When it comes to photography gadgets, you can almost never go wrong with those being offered by established brands in the industry. With the Kodak Smile, you just have to download the Kodak Smile app — which comes with its very own editing suite — then connect via bluetooth and print away!
This particular mini is also inkless: it functions on Zink ("zero ink") paper, which allows you to print in full colour without the need for ink! The 2×3-inch Kodak Zink paper is also sticky-backed, smudge-proof, and waterproof.
Shop for this item on Shopee.
6. Mi Pocket Photo Printer
Price: ₱3,350
Recognised for their high-quality yet affordable gadgets, Xiaomi also has their portable photo printer. The Mi Pocket Photo Printer connects to the Xiaomi Home app, where you can create your own photo collages and use a range of fun filters and templates. It also prints images on three-inch inkless sticky-backed photo paper. Another thing to love about this printer? It's just the size of a power bank, and will fit right inside your pocket!
Shop for this item on Shopee.
Also read: The Best Xiaomi Products You Can Buy in the Philippines
7. Paperang P3
Price: ₱2,999
With its cute and Instagrammable designs, Paperang offers some of the best-loved portable printers you can find online. The brand's latest release, the Paperang P3, lets you print black and white photos at a resolution of 300DPI.
Take note, however, that this particular printer only makes use of thermal paper. If you run a small business, this printer is also recommended for printing out receipts!
Shop for this item on Shopee.
8. Huawei Portable Photo Printer
Price: ₱3,389
For borderless photo prints, you can also check out the Huawei Portable Photo Printer. This power bank-sized printer requires you to download the Huawei Printer app, where you're also welcome to make use of various editing features. Like with other portable photo printers on this list, images are printed on a 2×3-inch Zink paper — your purchase comes with 10 sheets!
Shop for this item on Shopee.
Also read: 8 Wireless Earphones You Can Buy Online for Less Than ₱2,000
9. Printoss
Price: ₱2,850
The most affordable portable photo printer on this list, Printoss makes for the best option for those shopping on a budget. If you aren't up for splurging on an Instax Mini Link, this polaroid printer comes highly recommended as it's almost half the price. It's got excellent reviews, and is particularly loved by K-pop fans and small business owners who love printing out their own photocards!
While it may look complicated in photos, it's actually pretty easy to assemble! It's also compact and foldable, making it easy to carry around. This is how it works: Load it up with Instax mini film, choose your desired photo and adjust your phone settings to full brightness, place your smartphone facedown on the scanner, and print. 
Shop for this item on Shopee.
10. HP Sprocket Plus
Price: ₱3,762
Another inkless portable printer worth checking out would be the HP Sprocket Plus. With HP being one of the top printer brands on the market, you can certainly expect quality from this photo printer. It's just about the size of a smartphone, and will print photos on a 2.3×3.4-inch sticky-backed paper. Just be sure to download the HP Sprocket app so you can connect to it via Bluetooth!
Shop for this item on Shopee.
Also read: Where to Get Your Film Photos Processed in & Outside Metro Manila
We can't get enough of these portable photo printers! How about you? Let us know if you have any other recommendations — drop your suggestions in the comments section!
---
Featured image credit: sparklestroke via Canva Pro