Contributed by AngeLAKADS
Whoever said Puerto Princesa, Palawan is just a stopover clearly didn't know where to go.
Whenever my friends in Bahrain ask me where to go in the Philippines, I tell them to go to Palawan. The Philippine archipelago is composed of more than 7,000 islands and one of them happens to be voted as the most beautiful island in the world for the third year running by a New York-based travel magazine. With its clear aquamarine waters, lush limestone cliffs and breathtaking lagoons, it is hard not to notice this rustic paradise. Commonly known as "A City in the Forest", Palawan is home to natural reserves on both land and sea. Indeed, it is the Philippines' answer to paradise.
No matter how breathtaking it is, Palawan is the island no one wants you to know about. I've been meaning to write about my travel for quite some time now and at first, I really didn't want to. Why? I wanted to keep the island to myself! This island getaway is far too beautiful to share but lucky you, I'm terrible at keeping secrets so I'm going to spill the beans. Here's how to enjoy Puerto Princesa for under ₱5,000!
Also read: The Ultimate Palawan Travel Guide: Puerto Princesa, El Nido & Coron
How to get there
Located southwest of mainland Luzon, Palawan is accessible by either boat or plane. It is about an hour and a half away from the country's capital, Manila, by air.
By air
You can choose from several airlines like Cebu Pacific, AirAsia and Philippine Airlines to get from Manila to Puerto Princesa. The usual ticket prices play around ₱1,750. But you can book a flight for as low as ₱1 (excluding taxes) through occasional seat sales and promos. We got our round-trip tickets with a base fare of ₱4, for a total of ₱1,773 for two people.
By sea
St. Augustine of Hippo serves the Manila to Puerto Princesa route every Tuesday and Friday at 1.30pm. For the return voyage, St. Augustine of Hippo sails away from Puerto Princesa to Manila every Wednesday and Saturday at 11.59pm.
Where to stay
Our accommodation, Orange Mangrove Pension House, was booked prior to our trip. The total cost for three nights in an air-conditioned room (two pax) with daily breakfast was ₱2,268.
Where to eat
I advise you to dine in local eateries if you're sticking to a really tight budget. A meal costs around ₱50. Bona's Chao Long is a must-try! When you are in Puerto Princesa, do not miss the chance to experience this culinary treat. Chao Long noodles are originally from Vietnam and they are kind of similar to the Vietnamese Pho. In 1975, more than 40,000 Vietnamese refugees fled to the Philippines after the Communist takeover — bringing with them their culture and recipes.
How to get around Puerto Princesa
Tricycles and jeepneys are the main modes of transportation in Puerto Princesa. The fare is ₱20 per person in getting around the town proper. Motorcycles and vans are also available for rent if you want to tour the countryside. Additionally, the hotels have connections to travel agencies who can arrange island hopping tours and other activities that you might like.
Itinerary
Day 1
Arriving at Puerto Princesa International Airport, warm hellos and friendly faces greeted us. Not only are the islands lovely, but the people are also very welcoming. It's really hard not to fall in love with Palawan! Our conversation was cut short because apparently, our hotel was located only less than 10 minutes away from the airport.
Upon checking in, the smiling receptionist showed our rooms and asked if we already had plans for the next day. Luckily, we already pre-arranged our island hopping and city tours prior to our flight. Since we arrived at around 7pm in our hotel, we just ate cup noodles and headed to the Baywalk to get some air. After a while, we went back to our hotel and decided to call it a night because we needed to get up early for the island hopping.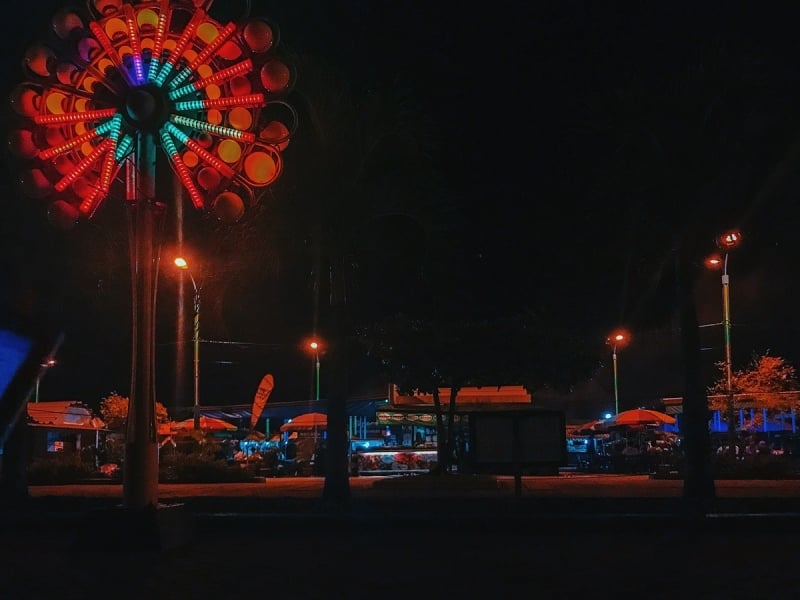 Day 2
Finally, time for some action!
Since we travelled off season, our Honda Bay Island tour only cost us ₱900 each. If you're travelling during March-May, you might want to practise your haggling skills. You can get island hopping tours for as low as ₱1,200.
In Palawan, you'll find a combination of crystal blue and emerald green waters which make the scene look like it's photoshopped. The variety of coral reefs and rich marine life also live up to the province's repute of being one of the best spots in the world to scuba dive.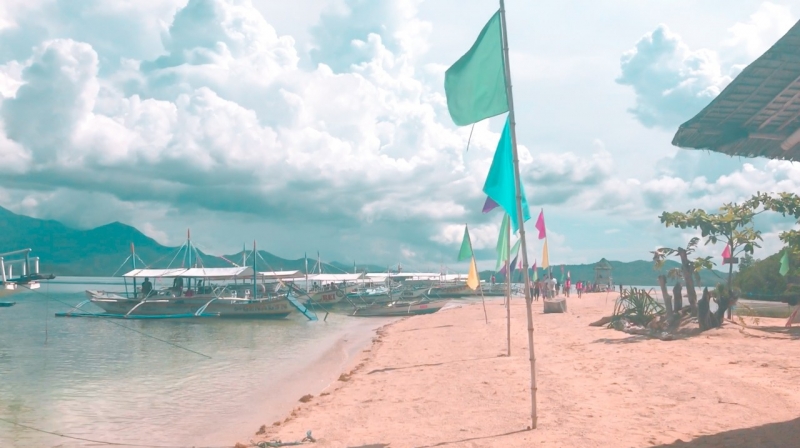 There are three islands included in the Honda Bay Tour — Starfish Island, Lu-li Island and Cowrie Island. Staying true to its name, Starfish Island is filled with tons of starfish and other kinds of fish. What's even more amazing is that the water is totally crystal clear that makes the sea look shallow when it's actually really deep.
Lu-li Island's name came from the phrase "lulubog, lilitaw", which means sinking and appearing — like the island. Lu-li appears during low tide and sinks during high tide.
Lastly, Cowrie Island is, in my opinion, the most beautiful of the three. The water is a lot clearer than the two stops and it is more suitable for swimming because of its fine sand and shallow water.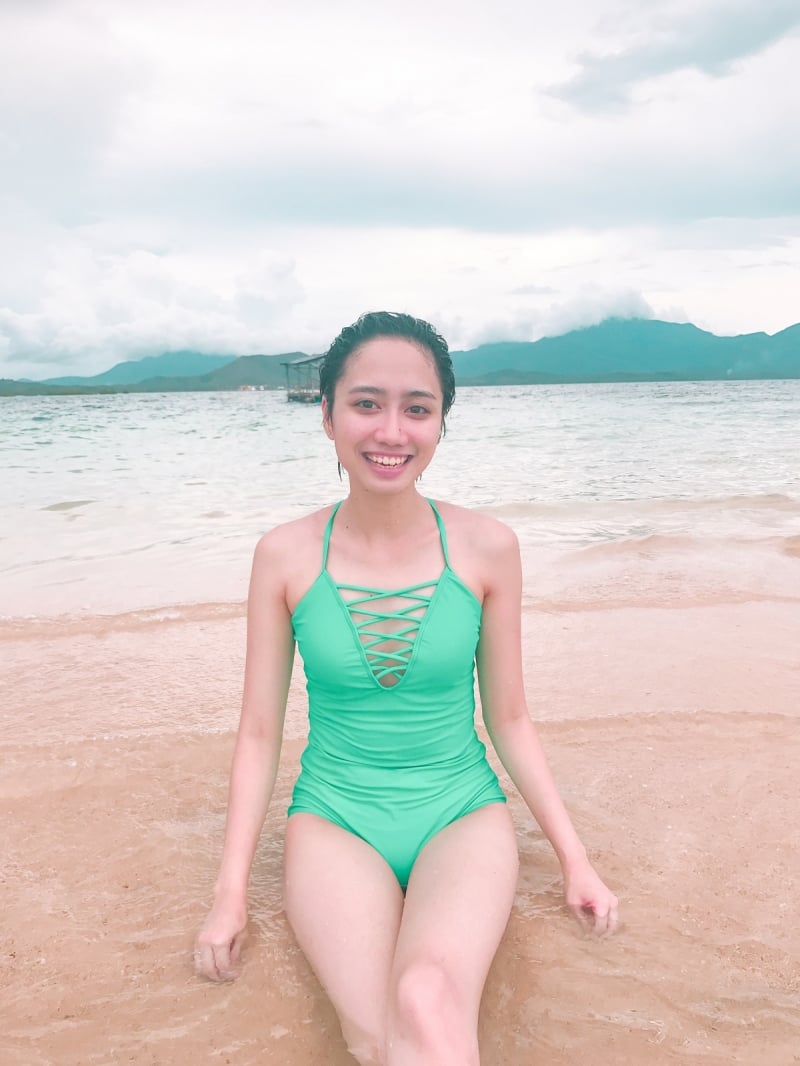 At first, I thought I wouldn't enjoy the island hopping because I have terrible eyesight and can't wear glasses or contacts while swimming. Nevertheless, I had tons of fun while snorkelling and seeing a lot of marine creatures.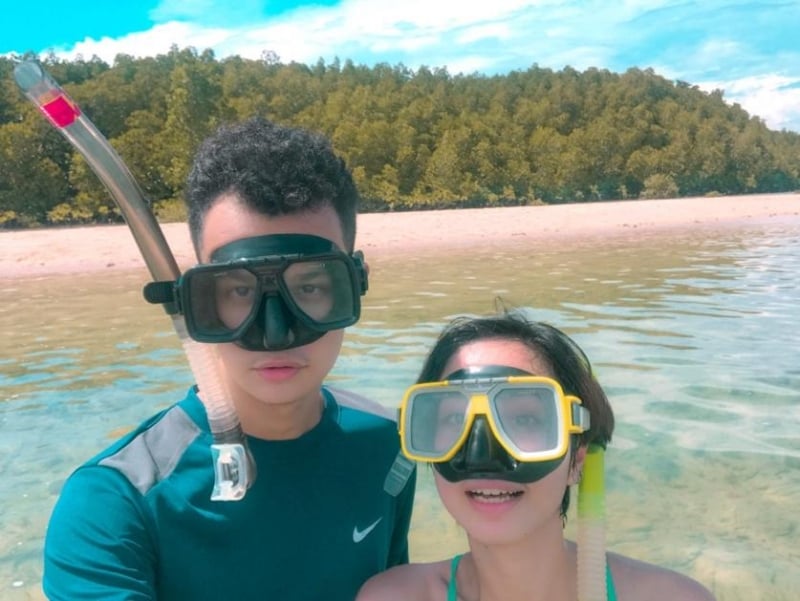 Honda Bay is perfect for those who love to bask in the sun and is a great setting for snorkelling. A sumptuous seafood lunch buffet is included in the whole-day tour which makes the trip really top-notch. The activities in the tour include snorkelling so make sure you have the proper gear. It is important to wear goggles and aqua shoes when swimming to avoid getting stung by sea urchins, jellyfish or stonefish. Also, remember not to step or touch corals when snorkelling.
Day 3
We woke up pretty late because we were exhausted from the island tour, so we just lazed around and went to Bona's Chao Long Haus for brunch. We then hailed a tricycle back to our hostel to wait for the city tour's transport. Around this time, it suddenly rained.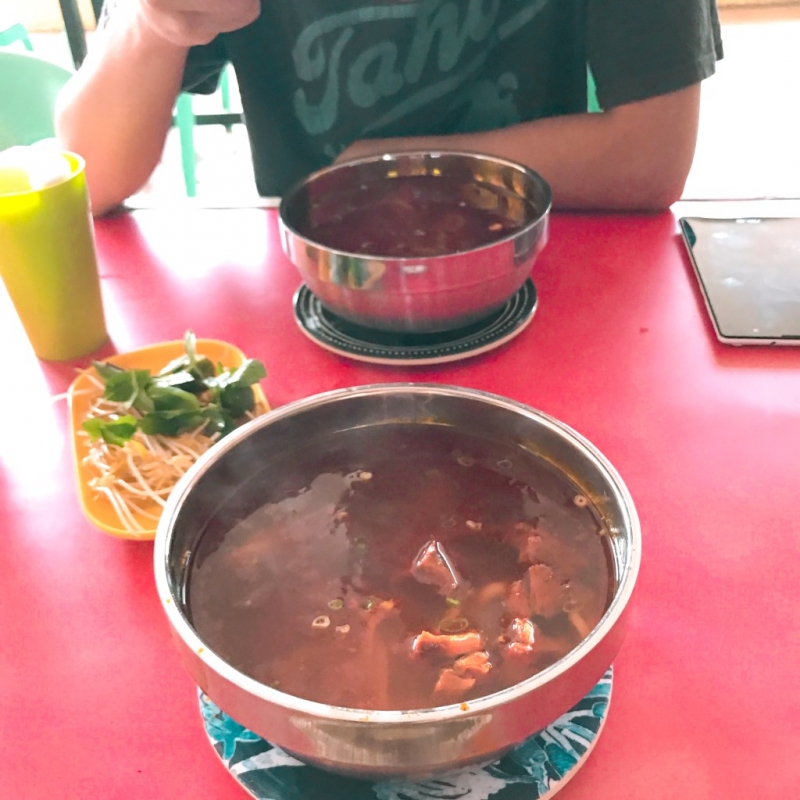 The city tour was only supposed to be a schedule filler as it only requires half of the day. But it turned out to be one of the highlights of our trip. It was priced at ₱500 each.
The itinerary included visits to the Baywalk, Mitra's Ranch, Bakers Hill, Cathedral and Delma Pearl Souvenir Shop. During our visit to Mitra's Ranch, we tried the Skywalk and Rancho Zipline.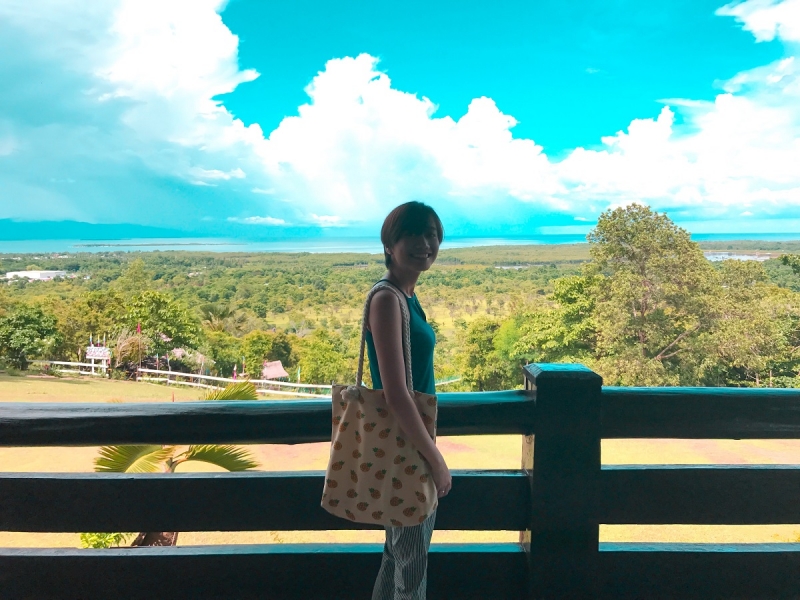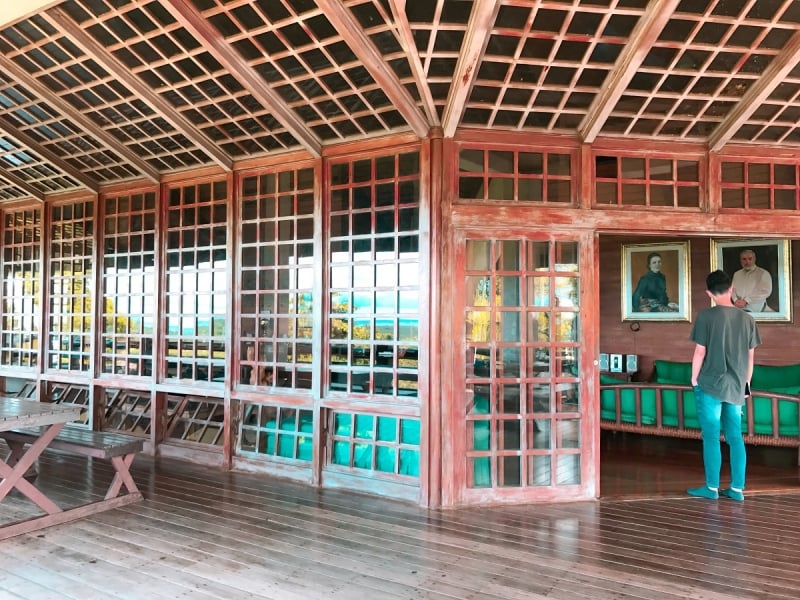 In order to go to the zip line station, you must first walk (with a harness system, of course) through the petrifying hanging bridge/skyline above the forest. The experience was a first for me but it was worth the sweat and semi-hike.
Day 4
On our final day, we went pool bumming at the Ai World Resort because we saw a promo when we passed by Robinsons.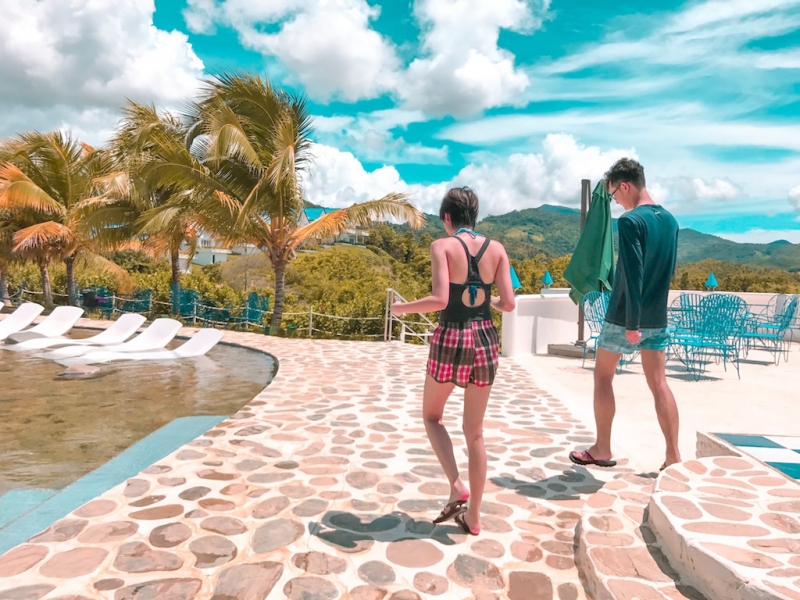 Other activities you can enjoy
Underground River Tour
This is a MUST when travelling to Palawan! However, I am not particularly fond of caves and dark places so we decided to skip it. The Puerto Princesa Subterranean River National Park is one of the new seven wonders of nature. It is 8.2km long and boasts stunning limestone formations.
Beach Bumming at Nagtabon
Nagtabon is one of the most beautiful beaches of Palawan. It is located 30km away from Puerto Princesa City and can be reached by hiring a tricycle or renting a motorbike.
Estrella Falls
Located in the municipality of Narra, Estrella Falls is located 91kms south of Puerto Princesa City.
Expenses
Still enough for some pasalubong!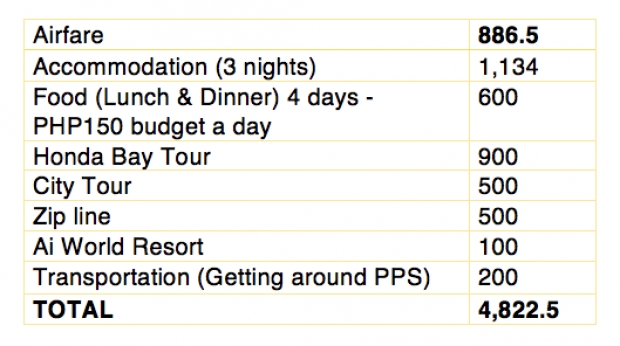 We stayed in Puerto Princesa for almost a week but I still find it too short considering how magical and extraordinary the whole escape was. I couldn't help but have a heartache for how much I'd miss the island life in Palawan. Nevertheless, it gives me tremendous joy to be sharing this piece of paradise with you.
Also read: 12 Beautiful Coastal Cities in the Philippines
Did you enjoy this article? Follow me on Facebook and Instagram to catch up on my latest LAKADS! Watch our travel video here.