Contributed by Wander with MI
I have been living in Doha, Qatar for quite some time now, but I must say that the places I've visited are limited only to those that are close to the city. This is the reason why I told myself to get out more often in order to be familiar with what Qatar has to offer, especially now that it is opening its doors for tourism even more.
Last Friday, a friend invited me over to join them on a road trip to explore some places outside Doha. I said yes, thinking that the weather was already perfect for road trips. But I was wrong, it was still 40 something degrees Celsius in the desert that time and the heat of the sun still burned our skin. Nonetheless, we still had a great time and I am happy to share with you the places that we have visited.
Also read: Underrated Northern Luzon Destinations Worth The Road Trip
Al Dosari Zoo and Game Reserve
Al Dosari Zoo and Game Reserve is a private property owned by the AlDosari family, which is available for the public to visit. Apart from the zoo, this attraction also has a museum, picnic and barbecue area, swimming pool and playground.
Upon our arrival, we first visited the museum where you can see taxidermied birds and animals, preserved marine life and some heritage articles.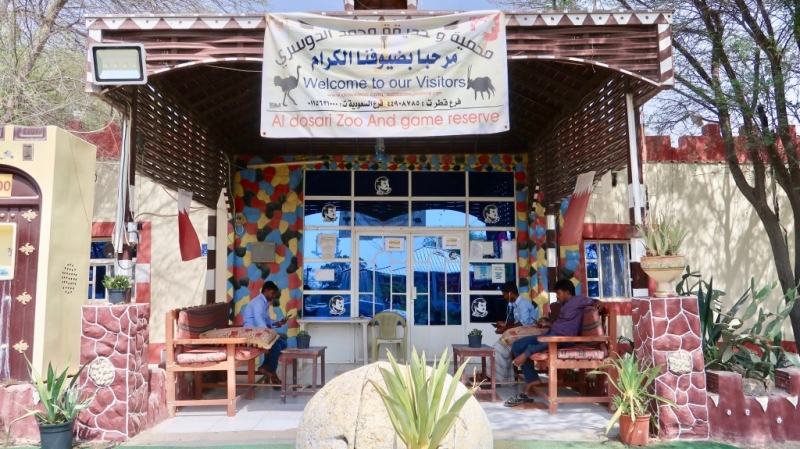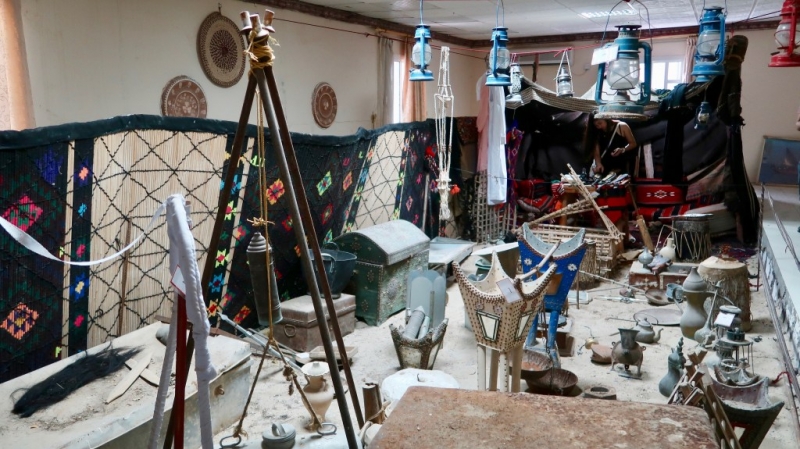 Afterwards, we explored the outdoors where we saw various animals (oryx, camel, horses, ostrich and more) that are caged, as well as the areas where visitors can hang out, dine and play.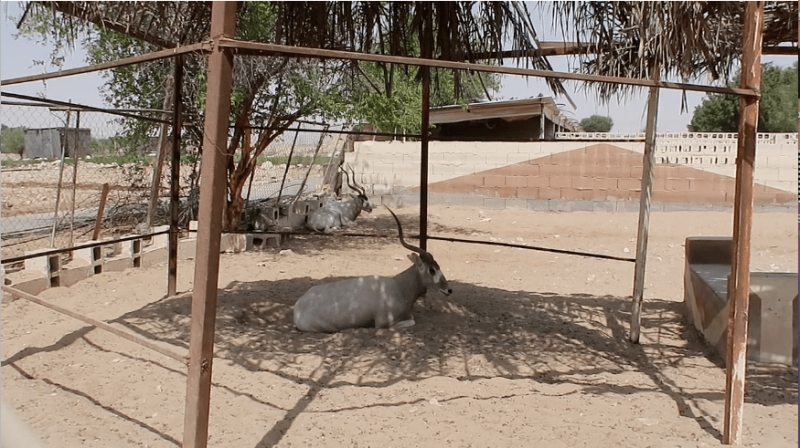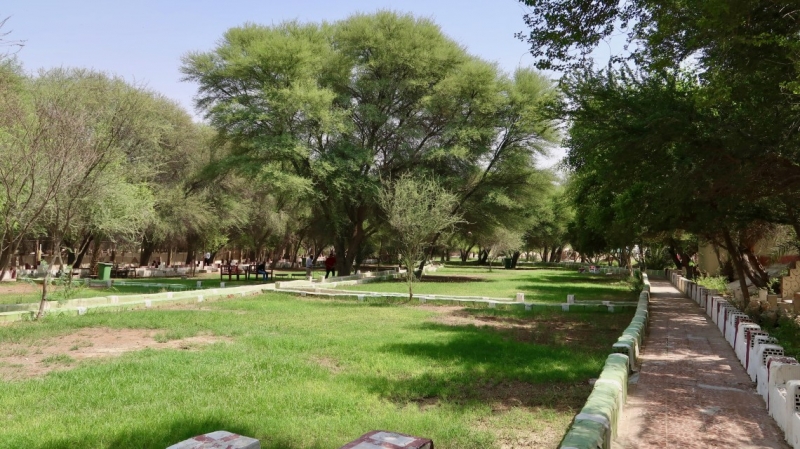 The place could have been a great attraction for families and friends, as it is like an oasis in the middle of the desert. However, based on my observation, the whole site is not properly maintained. The animals look unhealthy and weak, although I'm not sure  if it is just because of the hot weather. I hope that the management of the zoo will do something about it especially now that they charge an entrance fee, which I think should be used to keep everything in place.
Opening Times: Everyday 6am to 12.30pm and 1.30pm to 5.30pm
Contact numbers: +974 4490-8785 / +974 5557-7847
Notes: There are acrobatic and magic shows every Thursdays and Fridays at 4pm.
Entrance fee: QR10 ($2.75). The road leading to the zoo is fully paved. There are establishments inside where you can buy food and drinks.
Directions
Camel Racetrack
Camel racing is considered a traditional sport and leisure among people living in the whole Gulf region. Here in Qatar, camel races are held every year, and they usually run from October to April. This activity is enjoyed not only by the citizens and residents of Qatar, but also by some tourists who fly to the country just to watch it.
The Camel Racetrack at Al Shahaniyah is a few minutes drive from the Al Dosari Zoo and Game Reserve, which is why it was our second destination on this road trip. There was nothing really going on when we arrived (around noon) and we didn't even see a camel. However, the huge racetrack left me in awe and it sparked my interest to watch a camel race soon.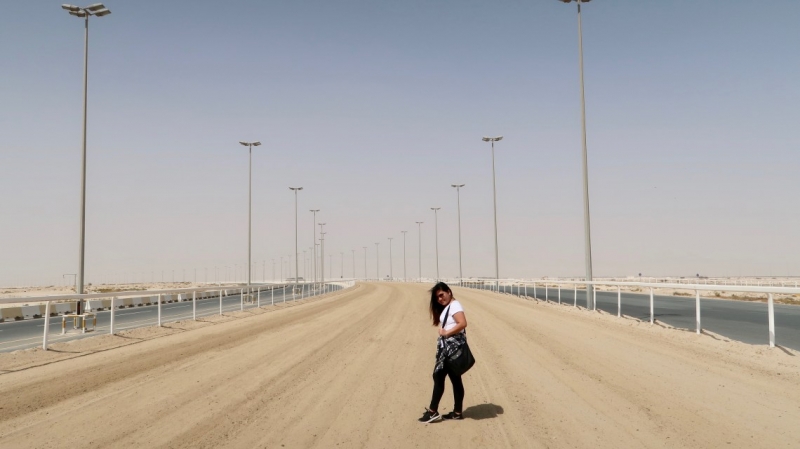 Notes: The road leading to the racetrack is fully paved. There are establishments near the racetrack where you can buy food and drinks.
Directions
Al Zubarah Fort
Al Zubarah Fort was declared as a UNESCO World Heritage Site in 1993. Built in 1938 to serve as a military fortress, it was later turned into a museum and eventually became a famous landmark in Qatar.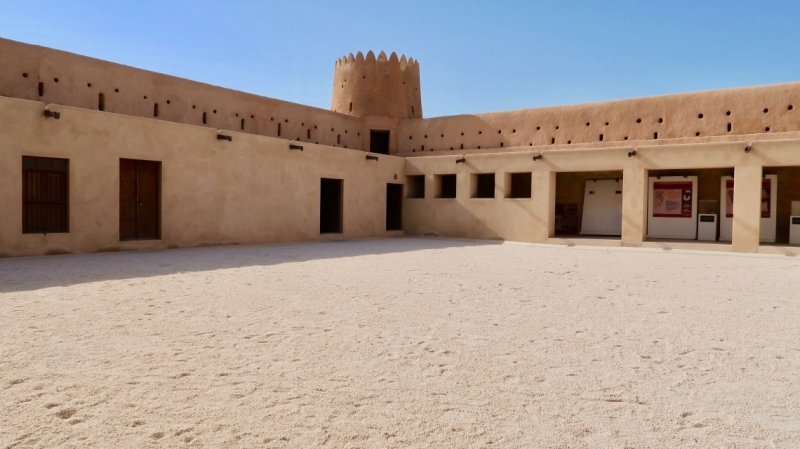 The structure of the fortress is quite impressive, with its thick walls made of coral stones. Once inside, you can explore the ground floor where you can see the courtyard and the 15-metre deep well. There are various rooms along the sides which house some archaeological artifacts found within its vicinity, as well as exhibits that narrate the history of the place. The fortress has a second floor. However, you won't be allowed to go up.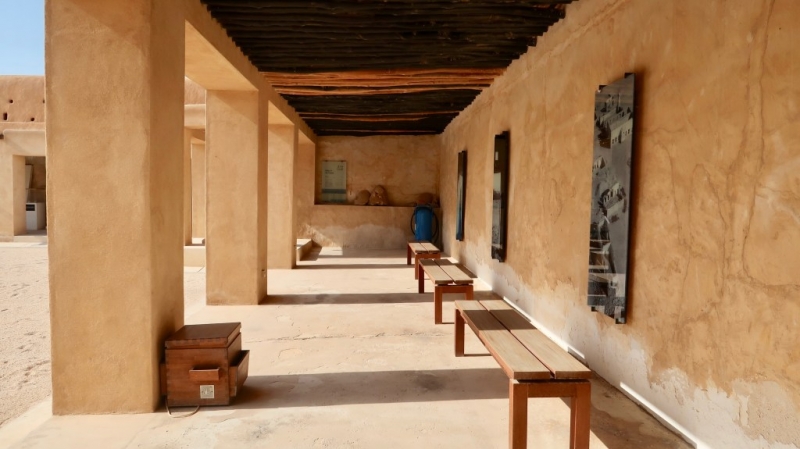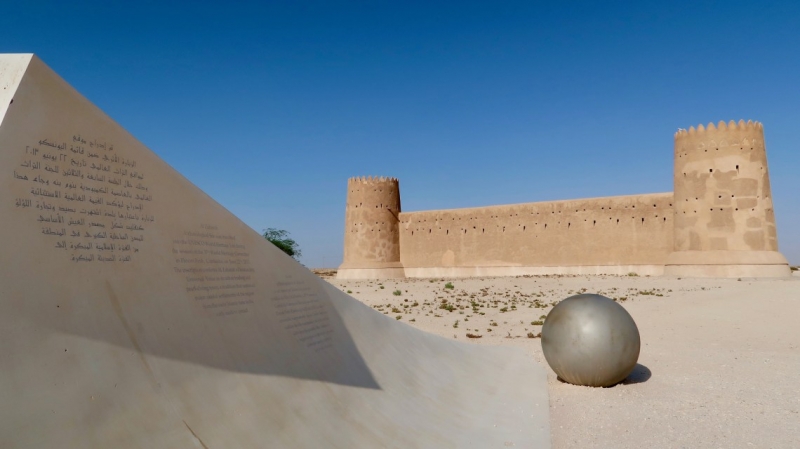 Opening Times: Daily from 8am to 6pm. Closed every Friday morning.
Entrance fee: Free
Notes: The road going to the Fort is fully paved. There are no establishments around the area to buy food from. You have to cover yourself if you are wearing shorts or skirts that are above the knee. The guard can lend you something to cover you up in case you don't have one.
Directions
Abandoned Fishing Village at Al Jemail
Not far from the Al Zubarah Fort are the ruins of the three abandoned fishing villages of Al Areesh, Al Kuwair and Al Jemail. These villages were built at the beginning of the 19th century and were fully abandoned by around the 1970s. During this road trip, we only got to visit the latter.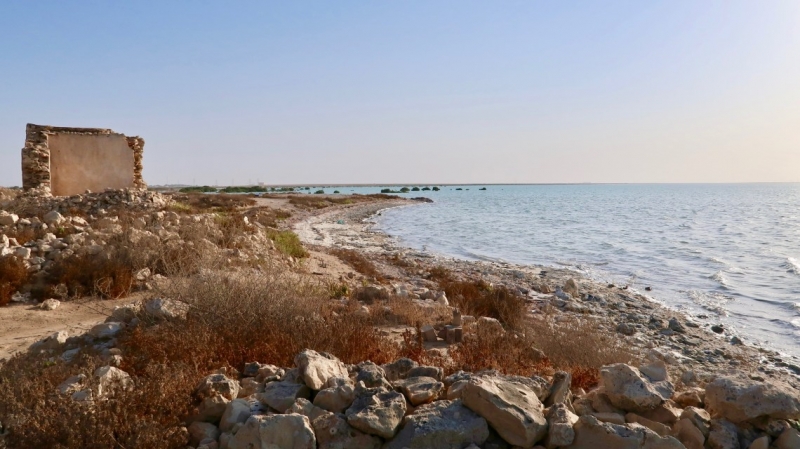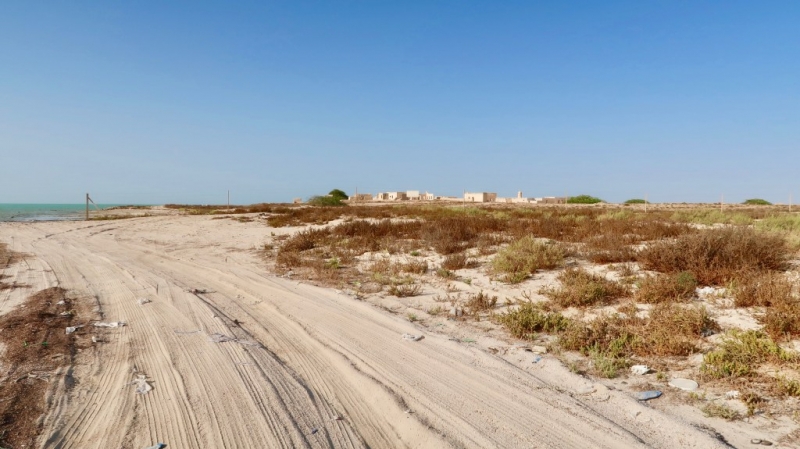 Once you roam around, you can clearly see how simple (because their sources of living are mainly  fishing and pearl hunting) yet difficult (because road access is limited and their village is far from the main city) life in the village may have been to the settlers.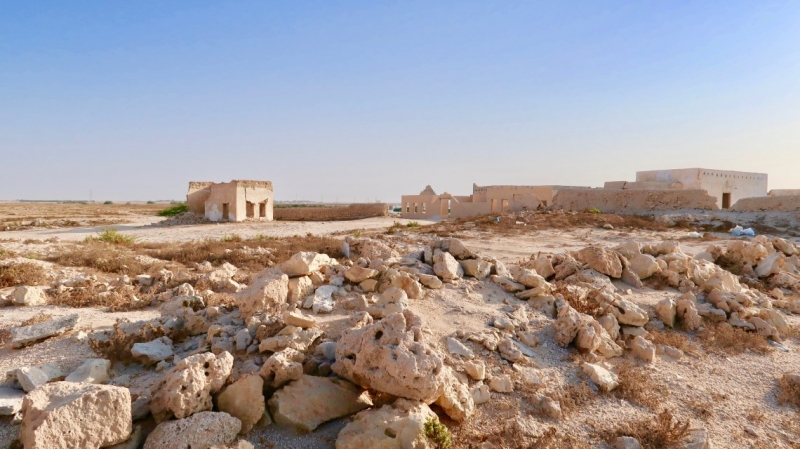 Notes: It is advisable to use a 4×4 vehicle when going to the Abandoned Villages as the roads are bumpy and unpaved. There are no establishments to buy food from, but you can bring some and have a picnic over the beach (we've seen some families doing this). Be sure to carry your trash with you once you leave the vicinity.
Directions
It was already around 5.00pm when we left the abandoned village. Before heading back to Doha, we filled our tummy with tasty chicken shawarma at a local restaurant.
Note: We used a friend's 4×4 vehicle when we did this road trip. I am not quite sure if public transportation is available to get to these places, but you may check out the website of Mowasalat to know their bus routes. For tourists, you may ask your hotels for information on transportation. See below the routes that we took.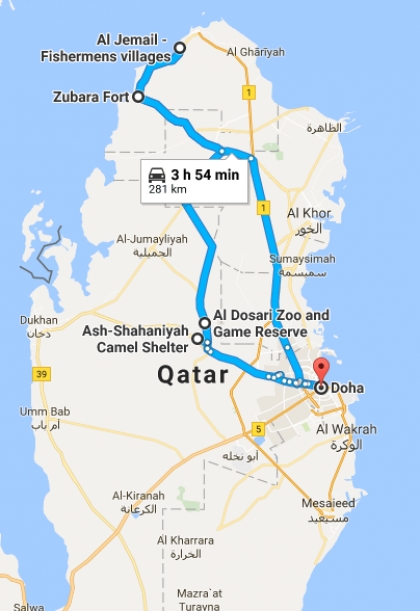 There are still a lot of places that I need to explore here in Qatar. I hope that this will just be the start of the many road trips to come, especially now that the weather is cooling and getting better.
Also read: A Filipino First Timer's Travel Guide to the United Arab Emirates
More things to know when doing road trips in Qatar
Make sure that your vehicles are in good condition and have sufficient petrol, since it may be a bit hard to locate a gas station.
Bring some food and plenty of water.
Phones and Cameras should be fully charged.
Whatever season you go, always have your sunblock with you, to protect you from the harmful rays of the sun.
Dress comfortably and according to the season. It may be extremely cold during winter.
You can use Google Maps or Waze to locate these places.
Do you like road trips? Where are you planning to go on your next one? Let us know!